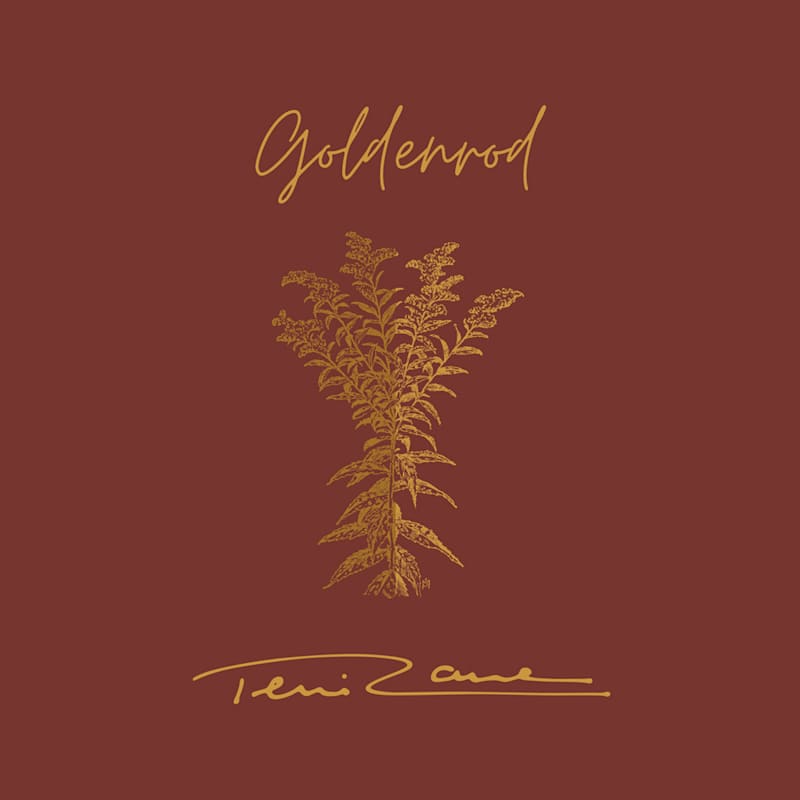 16 August 2023
Teni Rane not only makes great music, but she also makes smart decisions. There was a time when the album ruled, and singles were merely the promotional tools, the teaser, and tester of the waters for the long-player release to follow. But the digital revolution happened, and the ease with which artists could release their music, coupled with the demand for songs released almost as they happen, meant that new strategies were needed. It is a strategy that Teni Rane has embraced to great effect.
Just like the collection of songs that made up the Meet Me In Stockholm releases, here, The Goldenrod Singles is another package of singles, four in all, that will be released over a number of months, like a serial EP drip feed to the audience, building a constant state of anticipate in the ranks of the discerning music buyer. Now there's a cool concept.
Describing Teni Rane's overall sound is tricky. Yes, she is an acoustic guitar-playing singer-songwriter who blends folk authenticity with pop accessibility. But even that seems to hardly do her justice, and there is that additional, indescribable quality, that x-factor (not the TV show), an intangible essence that makes the music both more than the sum of its parts and too deft and dexterous to be easily labeled. It is something that you find in all the great artists, from Carol King to John Prine to Nora Jones; it is something that you find in Teni Rane's songs too.
The titular "Goldenrod" opens things up, a blend of moody string washes and gentle, lilting acoustica, sitting somewhere between beautiful balladry and a more paced delivery, a song that is part back-to-nature ramble, part reflective memoir, part folk tradition, part modern and mature pop.
It is on "Cinnamon" that I finally realize who her voice reminds me of. Somewhere in that scintillating vocal range, between the gentle lulls, and the soaring highs, it is Edie Brickell (that's Mrs. Paul Simon to you) who makes a perfect reference point, and that is about as good as it gets in my book.
"Caramel" again is laced with moody strings – haunting cellos and spiraling violins, chiming Spanish guitars and gently pulsing basslines, understated yet full of sonic magic, using space as an additional instrument to frame the song perfectly. The final song of the quartet is "Cold Wind (Ghost)," another song that cocoons itself in ethereal sounds while Teni's voice seduces and soothes.
Again another fantastic showcase of what Teni Rane does so well, partly due to the format but mainly because of the prowess of the writing and playing, a collection of songs where the benchmark never wavers, not one jot, always maintaining the highest musical standards throughout.
I suspect that in the not-too-distant future, singer-songwriters will study Teni in the way that they currently deconstruct and discuss the likes of Joni Mitchell or Bob Dylan to learn their craft. Believe me, I know what I'm talking about!
Facebook
Website
Pre-Save Caramel