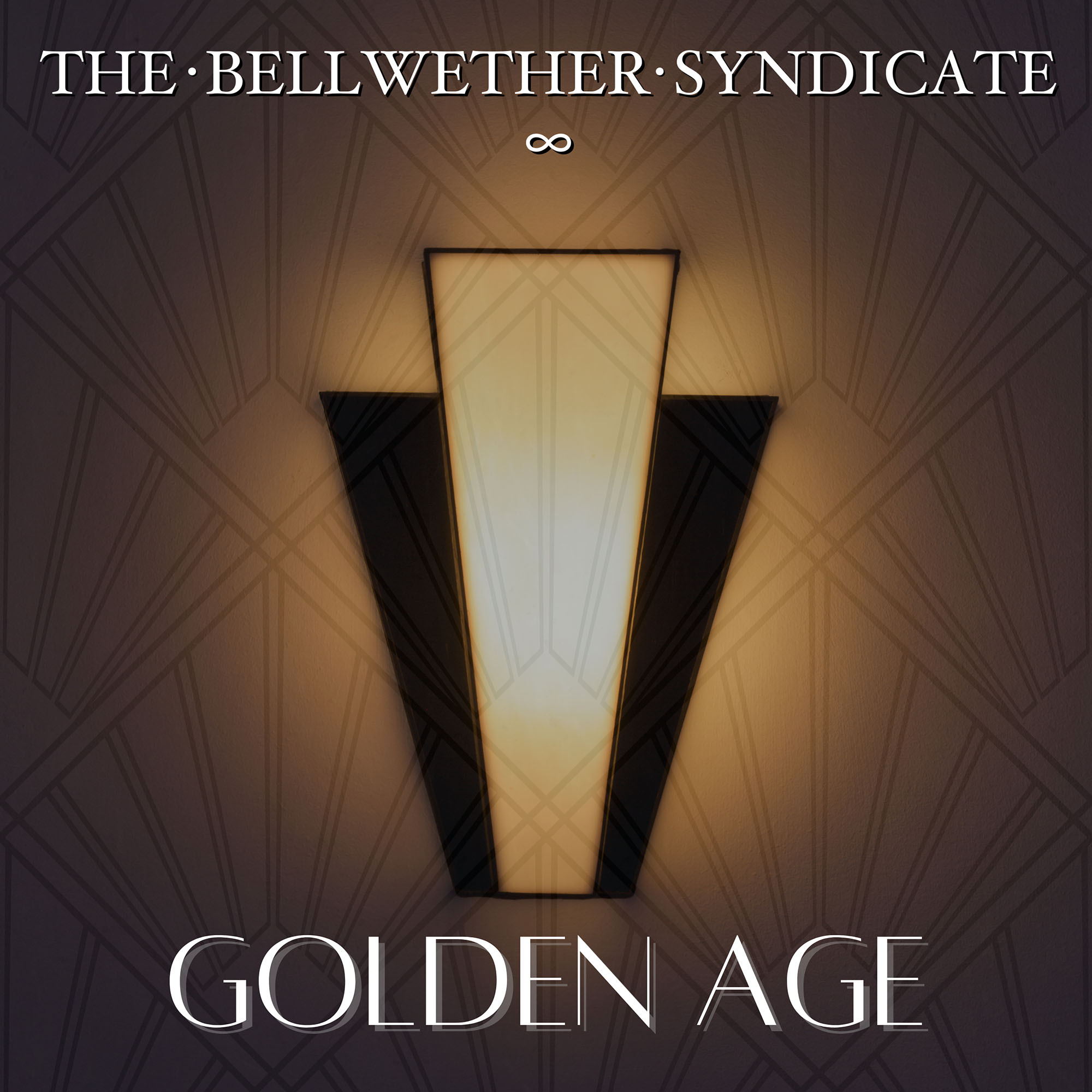 19 April 2023
As the parting shot single before the new album, Vigil & Vestige, is released, "Golden Age" is a neat summation of the band's traits and talents, sonic signature, and unique selling points.
It would be just lazy journalism to refer to The Bellwether Syndicate as being merely a goth band; it is too broad and meaningless a term, as it always has been, like most labels reaching its limitations and setting unnecessary demarcations that any intelligent and adventurous band will brush idly past on their way to more creative pastures.
Of course, The Bellwether Syndicate is more than that, and "Golden Age" shows us why. It is a song full of delicacy and also raw-edged cavernous growls. It is spacious but able to fill those spaces with atmospheric grandeur. It has the weight associated with post-punk and alternative rock but is also built of shimmering understatement and ever-changing dynamics. It is dressed with hushed vocal tones, whispers that are wonderfully at odds with the groove and grit that flows underneath it. And as muscular as the sound that lies at its core is, it is melody that reigns supreme.
And that is, in admittedly rather a large nutshell, what The Bellwether Syndicate is all about. A whole series of opposites that attract, sonic collisions that create new musical worlds, the interplay between light and shade, cultish and commerciality, the sound of the underground being made accessible to the mainstream.
Goth band? Pah! That's such a cop-out.
Order the 'Vestige & Vigil' LP
Order the single
Spotify
Bandcamp
We All Rise