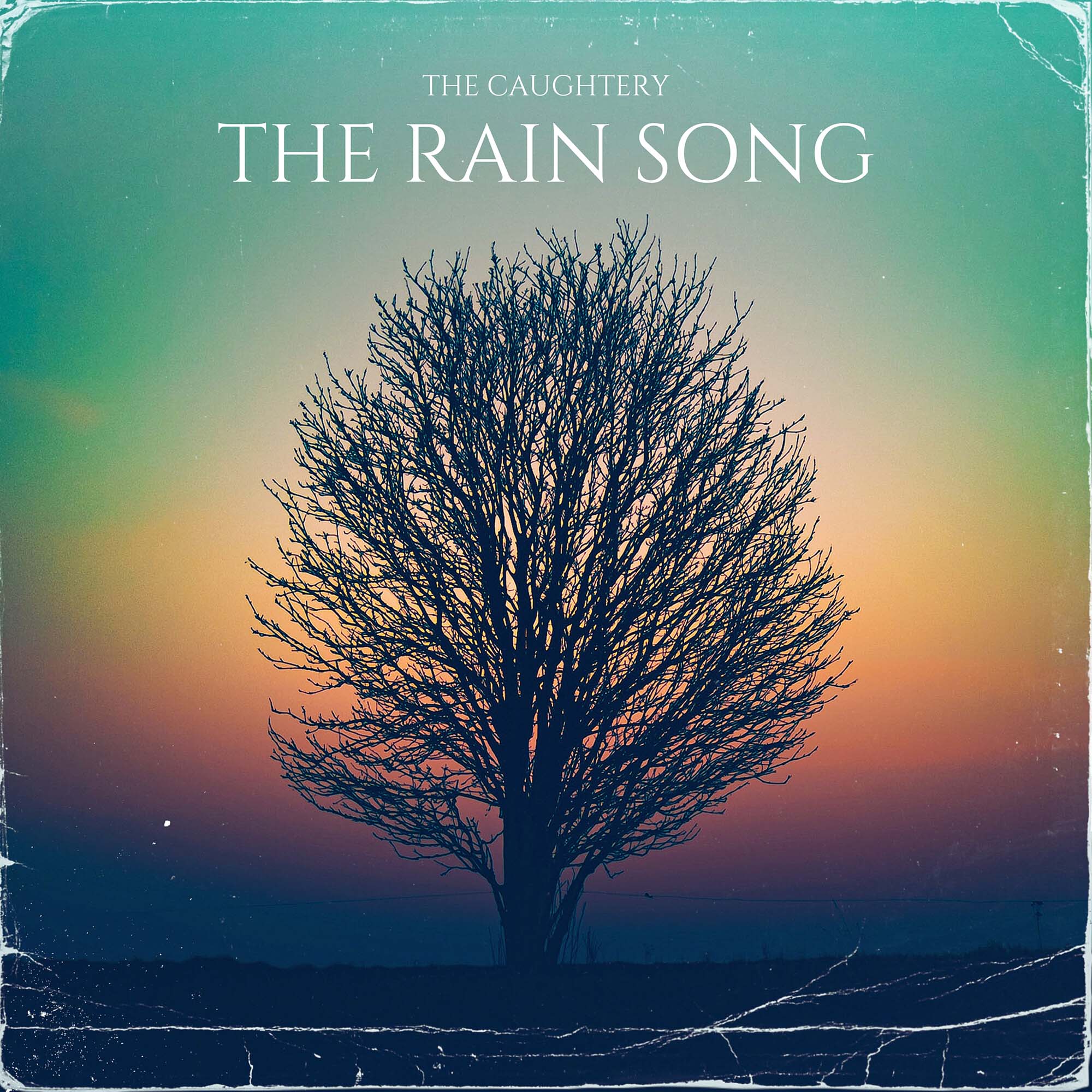 26 September 2023
When you think of Led Zeppelin you probably think of the birth of the rock sound, big riffs, pounding drums, subtle and scintillating arrangements, intricate bass lines, and era-defining vocals. While this holds true, there's another facet to Led Zeppelin, one where they harnessed their sonic magic through a more stripped-down and understated approach, trading the volume knob's brute force for the grace of a finely woven ballad. Enter "The Rain Song."
In the realm of covering Led Zeppelin's music, many bands gravitate towards the immediate impact of tracks like "Black Dog" or "Rock and Roll," neglecting the subtler, more delicate compositions nestled in their musical arsenal. Perhaps it's these restrained pieces that pose a greater challenge – less exhilarating to play, possibly, especially for those enamoured by the machismo and grit of the more conspicuous, heavier live numbers. This is precisely why The Caughtery's decision to tackle "The Rain Song" is an absolute delight. They not only take on the song; they do so with a conviction that justifies their audacity. Not every band can make such a claim.
Much like the original, The Caughtery walks that delicate tightrope between the understated elegance of their playing and the cinematic grandeur that envelops the overall experience. They deftly capture those exquisite interlocking tones and ride the same sonic textures that only acoustic instruments can summon. David Gayler, in particular, masterfully balances sweeping guitar cascades with fragile riffs and charming motifs that course through them. And let's not forget Lisa Tingle's vocals, perfectly poised, echoing the atmospheric and anticipatory delivery of Robert Plant.
And when the song inevitably crescendos, unleashing its sonic deluge (pun intended), you realize just how closely Tingle approaches the original vocals in terms of phrasing and delivery, not to mention matching Plant's vocal theatrics and techniques.
It's a rendition that remains faithful while intricately reimagining the source material—a brilliant homage to Led Zeppelin's timeless artistry.
Get the single
Spotify
Apple Music