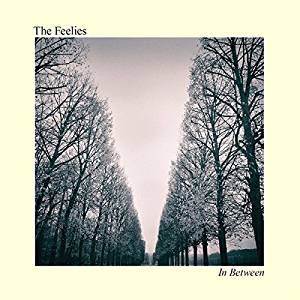 21 February 2017
It's sometimes hard to believe that New Jersey's The Feelies have been around, in fits and starts since 1976. After taking a bit of a break during the '90s, the band reunited and released Here Before in 2011, sounding as if the last set at Maxwells was the night before. Now, six years later we have In Between, and the gloriously subdued sound that proved so influential back in the day still charms, on a record that holds up compared to previous classics such as 1980's Crazy Rhythms or Only Life from 1988.
Listening on headphones – this is a record and a band that almost requires cans to fully appreciate- the record begins with crickets, probably recorded outside guitarist and founder Glenn Mercer's home studio where the record was created before going into the title cut, and all the strengths of The Feelies are noted. Acoustic guitars propel without being strident, with muted percussion and the great understated bass of Brenda Sauter, the eleven cuts of In Between sound as if they could have been written and recorded at any time in the last 40 years. "Pass The Time", with its Dean Wareham/Galaxie 500 electric guitar part is probably The Feelies at their most rocking, and "Been Replaced" sounds a bit like a forgotten Modern Lovers track. "Gone Gone Gone" keeps things moving with its wicked guitar lines and great harmonies.
In Between is yet another remarkable record from one of the greats of the early days of indie rock, and displays everything we love about The Feelies. Long may they flourish…in their own quiet yet compelling way.
http://www.thefeeliesweb.com