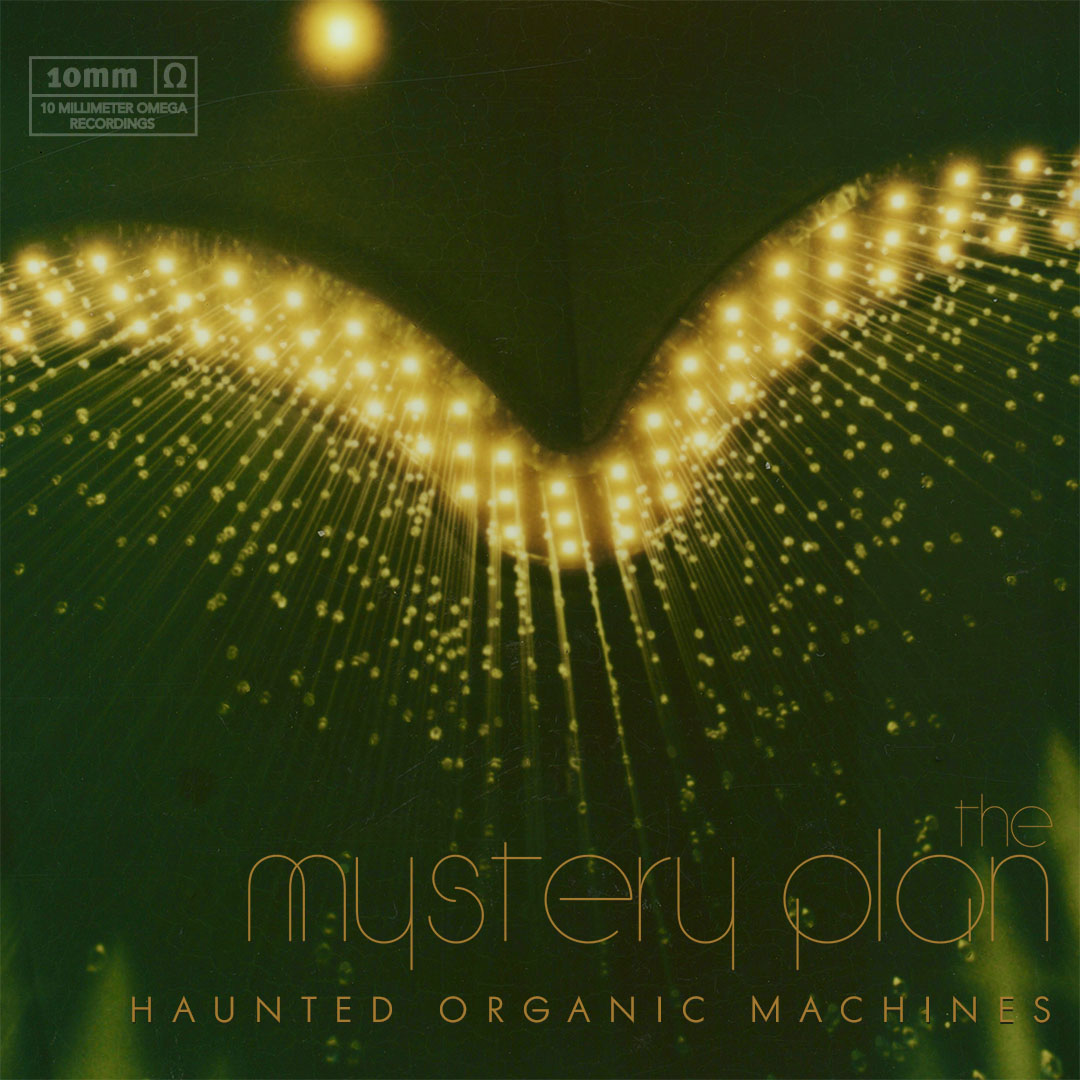 22 April 2023
There is much talk these days about how genres have become irrelevant, not least of all by me, that bands are free to jump sonic demarcations, push through generic boundaries, mix and match and meld and mold music to their ends. Of course, that is true, but some bands have always approached music that way, and The Mystery Plan is a perfect example of such an attitude in motion.
Their music has always gone wherever they want it, where ever it felt natural; they are a band that doesn't fit in, not through any desire to be musically belligerent or show off, but just because one genre (or ten) wouldn't be enough to contain their spirit of adventure and willingness to explore.
Take the first two tracks on their latest album, Haunted Organic Machines. "Big Bliss" is cavernous, drifting, mystical, heady, and hedonistic, while "What A Day (Disco)" is light, lilting, buoyant, and bouncing. So, with the two ends of the spectrum defined, they can head off down any musical path they like having defeated any preconceptions and expectations on the listener's part. And they do, with aplomb.
"Late Night" is the sound of just that, a blend of uptown 60's supper clubs subverted by the danger lurking in the darkness. A blend of neon-lit cool and nighttime mystery, a near jazz experience. "Snow Queen" is all beat and beauty; "I Think I'm Granola" is a heady blend of forward-thinking and nostalgia, and "Holding My Interest" is one of the best songs that Scott Walker didn't get around to writing, whatever that means!
Like all Mystery Plan albums, it isn't what you expect. Even if you expected the unexpected, you still get the kind of unexpected that you didn't quite expect. They are un-second-guessable! (That's a real word, right?) And that is what is so brilliant about them. And long may it continue.
Big Bliss
Haunted Organic Machines LP order
What a Day EP / Bandcamp
Spotify