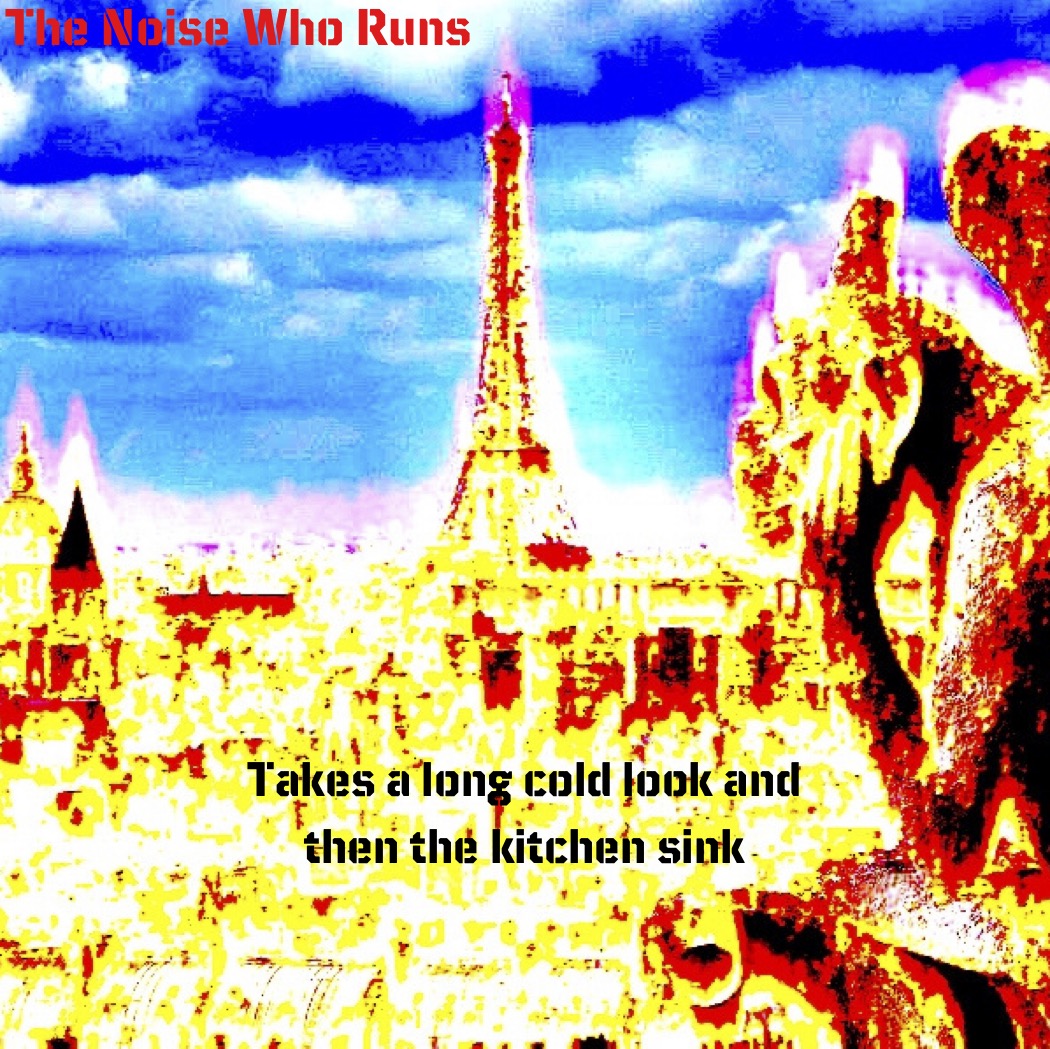 31 March 2023
The Noise Who Runs may be into strange, compelling and slightly challenging titles, both when it comes to the band's own nome de plume and their choice of song titles, this one being a particular high-point in wordiness and oddness, but the music found under such titular teasing is nothing short of sublime.
Where it fits into the sonic picture is both something that can be argued until the cows come home and probably, irrelevant. All I know is that "Takes A Long Cold Look and Then The Kitchen Sink" is a warm and welcoming, trippy and downbeat slice of…whatever it is. A cool and cocooning sound, full of groove and addictive melody, one that washes over you rather than, say, the previous single, Beautiful Perhaps, which wasn't adverse to trampling you underfoot…but in the most welcoming sort of way.
But the most striking thing about a song penned in 1996, as this was, and one which questions the sanity of voting for populist, cult-of-personality politicians, is not that the music is still relevant but how much more relevant it has become since it first saw the light of day. Do we never learn? It would seem not!
Perhaps we should ditch the biased media and the self-proclaimed political pundits and just play more records by smart social commentators. People like this! After all, what's the worst that can happen?
Preteretrospective LP order
Spotify
Bandcamp
Beautiful Perhaps
Order the single