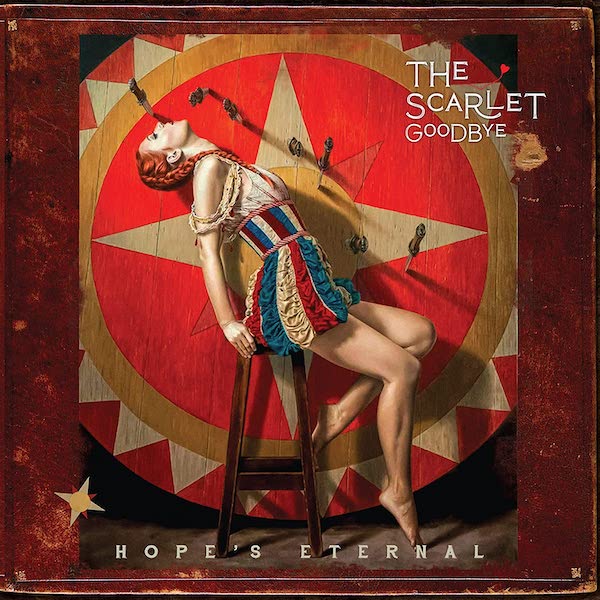 23 March 2023
Opposites attract, so they say. Well, if there were any doubt that this is true, you should to delve into the world of The Scarlet Goodbye and you will find all the proof that you need. You will know the name Daniel Murphy from both Soul Asylum and the super-group Golden Smog but would have considered him a world away from the more introspective and James Taylor -esque musical circles that Jeff Arundel moves in. Well, not anymore.
The first fruits of their unlikely collaboration, "Paris", immediately put paid to any doubts, a delicate and deftly wrought song that sees the duo walking a fine line between Murphy's more alt-rock urges and Arundel's indie-folk credentials.
And now they are sitting pretty on their first full-length album, Hope's Eternal, and what a cracker it is. "Rosary" kicks us off and sits in the middle of that perfect step between pop and a hard place, potency and poise, grace and groove. And between this opening salvo and the aforementioned first single,th stall is laid out and you find yourself gentley pulled along by an album that wanders between reassuring weight and delicate sonic structures.
"Charity" is chiming and charming, its spaciousness allowing all manner of more-than-the-sum-of-their-parts sounds to pool and percolate between the lingering notes and the breathing space between the lyrics. "The Ballad of Julie-Ann" is both slightly trippy and wonderfully compelling, and "Sandy" is the song where the two really allow themselves to rock out, reflective and nostalgic but fun and full of life.
So, point proven, opposites really do attract, and then some, and Hope's Eternal is one of the most attractive musical propositions I have heard in a long time. Do I really have to spell it out for you? Okay. Buy. It. Now!
Linktree
Website
Facebook
Instagram
Soundcloud