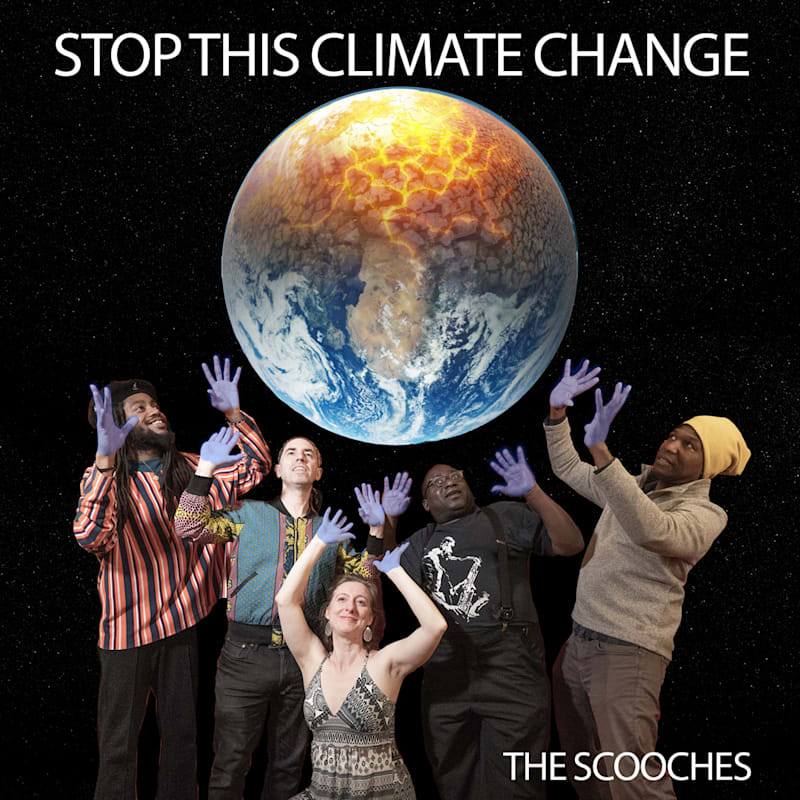 13 April 2023
People have been writing anti-climate change songs since before anyone had even heard the phrase climate change. But the pertinent question here is not why bands are still plowing that same old musical furrow but why they feel the need to. And, of course, the answer is simple. The answer is found in the fact that, far from things improving on the environmental front, they get worse by the hour.
And if you are going to write a song about such a dark and poignant subject, then the way that The Scooches, formerly Banjo Nickaru & Western Scooches show just how to do it. It would be easy to beat the listener over the head with hard facts and gloom-laden sentiment, but as the saying goes, you catch more flies with honey than you do with vinegar, and this song is so sweet. And remember, music is about entertainment, not just messaging, and "Stop This Climate Change" balances both brilliantly. It also runs deeper than first impressions suggest. This is more that just a call to arms to address climate change, it is a reminder that we need to tackle the attitudes around the issue before any meaningful work can actually be done.
I'm not sure what world music is; I suspect no two people have ever agreed on a definition, but this feels like it might fit into such a category. Not just music forged from myriad sounds and cultural styles garnered from genre and geography but the music of the world, about the world.
"Stop This Climate Change* might just be that sonic Trojan horse that creeps into people's minds in the guise of great music, but once there can offload its timely message into the listeners' sub-consciousness. In fact, I'm sure of it.