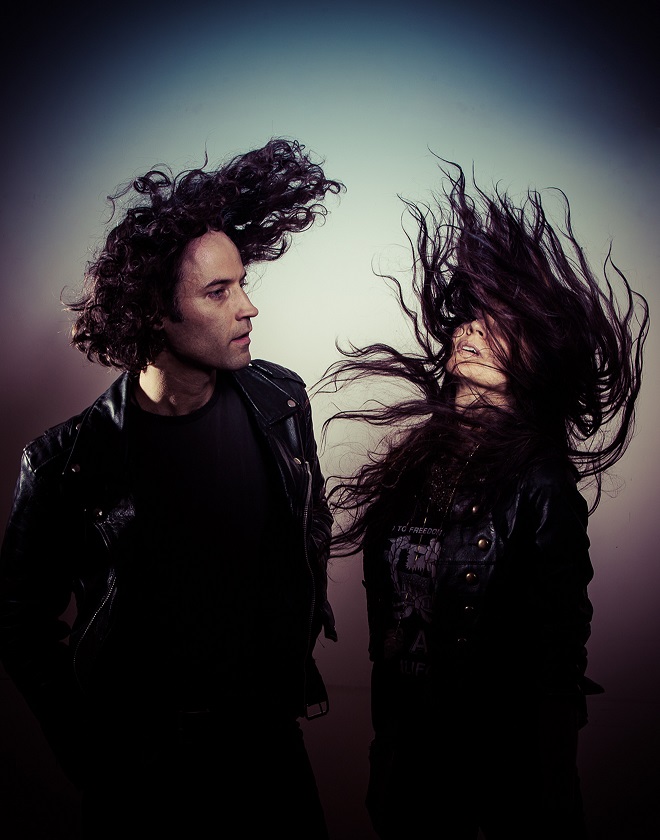 30 April 2018
The Smoking Flowers show their mastery of love with their latest single off Let's Die Together. 'Young & Brave' brings an energy you can feel, it's full of rich harmonies and touching lyrics. The dreamboat duo of Kim and Scott Collins give a big, powerful, beautiful video for its release.
"It is not easy to consistently be young in spirit and brave in action. For certain institutions, individualism is bad for business (though it is absolutely necessary for freedom and any possibility of being sun kissed by the transcendent)." says the Collins. The dedication note at the end of their video is their way of saying thank you to all those who choose the life path of staying true.
"This is not limited to Ramones, Johnny and June, Elvis, Lennon and Yoko, and Iggy. It is not limited to musicians or artists. It is not limited to famous people. It is also to ourselves… For Kim going through breast cancer as we were writing this song and healing it holistically, going against the grain of pharmaceuticals and corporate medicine. For her also being willing to bare her mastectomy breast to the world without fear… those X's on her breast stand for more than just censorship" Scott explains.
They also dedicate the song to their personal relationship. The two are still doing this together 20 years strong and remaining creative and taking every life challenge on, whether it is healing cancer or independently producing music, in their own distinctive way.
Take The Smoking Flowers whenever you need a boost! Let them put a twinkle in your eye and a smile in your heart. It's obvious they are meant for each other and for music. We are just lucky they are letting us join their wonderful journey together. Catch Let's Die Together June 9th worldwide.
Filmed, Co- directed and edited by Stacie Huckeba in Nashville, TN.