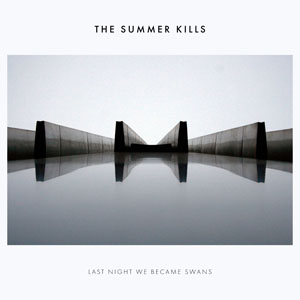 5 May 2018
This debut release is a collaboration between Hammock and singer/songwriter Matthew Ryan. It took seven years to come to light and now it's here in my hands. It is a shimmering wonder of a record, bursting with light but also shaded by the grayness that colors all our lives. And that's what it's all about, I think. It touches on the ordinary, but celebrates the sublime moments that may pass us by when we're not watching. The stunning opening track, "Are You Awake?" seems to underscore this point, as it seems the narrator is telling himself to wake up. The narrator is lonely and insomnia seems to dog him, and seems to mourn the end of a relationship. Majestic, orchestral music swirls around Matthew's fine, emotive vocals and it's a perfect marriage. "Stop" has massive hooks and should be a hit! "Collide" veers away from the ambience and its danceable beat reminds me a tad of U2, and it will definitely stay with you after the last note fades to black. As joyful as "Collide" feels, "Summer Kills" feels like a long slide into an emotional abyss. It's fraught with an almost homesick feel for what was, but the storyteller knows there is no going back. It hits hard when you start reflecting on your own life and knowing that even as the past attempts to hold us fast, we must break free and move on.
"There is No Tomorrow" is the song that sticks with me. The mantra of 'there is no tomorrow, only now' nestles neatly into meditative practice, as one must focus on the present moment as the only one being guaranteed. The lyrics dovetail neatly into the positive burst of sonic energy that flavors this tune.
"Like New Year's Day" is both romantic and wistful, and it floats through me with a blissful exuberance. The title track is another beautiful tune, celebrating love but also seeming to observe it through the lens of time passed by. I find myself sighing contemplatively as the song runs by like a swift flowing river. "Don't Go Away" is equally lovely and evocative, and it showcases the lyrical and musical talent at play here. Wonderful! The final tune "November" is sorrow wrapped in reminiscence, and reminds us of all we have lost in our lives. Solemn and gorgeous, it is a fitting end to this release. The music created by Matthew Ryan, Andrew Thompson, and Marc Byrd is unique, intense, and special. It's immersive, and almost sacred in feel, and is a window into the souls of these talented musicians. Just terrific, guys! Highly recommended.
Catch up with the band on Facebook and pick up the album over on their Bandcamp page.