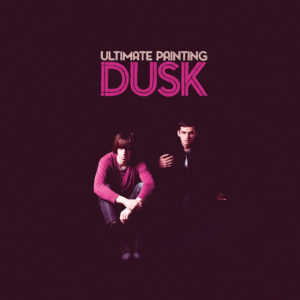 27 September 2016
London's Ultimate Painting turned in a deftly constructed and impressively mild LP with Green Lanes last year. Though a shade darker, UP shows no signs of shying away from their mellow exuberance with their new album Dusk.
Album opener, "Bills" finds UP going slightly kosmische/psych and may be their best song to date outside of Green Lanes' "Kodiak." "Song For Brian Jones" takes a somber turn and boasts a memorable chorus. "Monday Morning, Somewhere Central" picks up where Green Lanes left off with more no-frills pop under the 3 minute mark and "Skippool Creek" nails "chill" like few other songs do.
There's a beauty and melancholy to Dusk. Being that each song is so modestly presented, the songs feel that much more important and free for the listener to openly interpret. It's the kind of record that quietly sneaks in your life and softly demands to be played every day, until one day you realize that it's part of your life. That's what great records do.