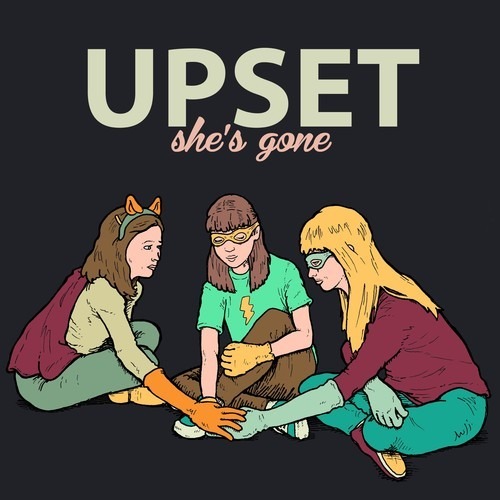 19 December 2013
Ali Koehler, the drummer of Vivian Girls (and former drummer of Best Coast) steps out in front of the mic with help from former Hole drummer Patty Schemel and former La Sera guitarist Jennifer Prince and they make the pop-punk record of the year? Yes indeed! This stuff is radically different from her solo demos (released on cassette as Dateland on Neotomic Records) nor does it hew to the template set forth by her previous bands.
Instead, this is another record (like recent releases by Swearin', Japandroids and Iron Chic, to name a few) that straddles the increasingly thin line between '90s to early '00s pop-punk (Jawbreaker's "Kiss the Bottle" is quoted here in the lyrics of one song and The Ergs! are a big influence on Ali) and '90s indie rock (in this case, a few tracks remind me of Velocity Girl or even Pavement).
Lyrically, the title track deals with her controversial departure from Best Coast while others address high school and young adult issues amiably (if there's something that is left over from Dateland, it is a sweetness and likability in the lyrics that is hard to ignore) on songs such as "Queen Frosteen" and "Game Over." Best of all, perhaps, is "Don't Lose Your Dinosaur," a spiky dose of great advice about retaining your passions while getting older, all in the guise of singing about a toy.
Other than a general sense of fun that is communicated through the grooves, what also makes this such a great listen is Ali's hook-filled songwriting, which is present throughout but especially on the songs listed but also on "About Me," perhaps this collection's most underrated song .