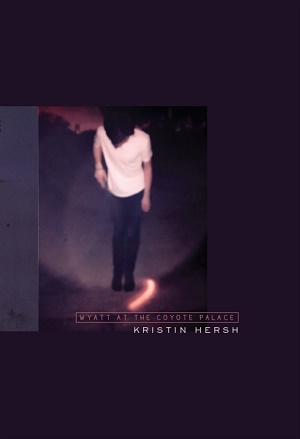 11 November 2016
Kristin Hersh of Throwing Muses and 50 Foot Wave delivers an astounding third musical novel that continues to blur the lines between melodic sound and the written word.
Inspired by her son Wyatt, who resides within the autism spectrum, and the dilapidated building behind her her studio that fascinated him, Wyatt at the Coyote Palace exists as a single multimedia narrative. Musically, it's classic Hersh built from incredibly complex song structures and marked by her uniquely soothing rasp, though there is much more to it. Americana, psychedelia and Spanish folk all converge at various points, producing a gumbo most likely borne from her time living in New Orleans, though certain moments recall the flamenco flair of early Love, all the more impressive considering she played all the instruments on the album. Intertwined with the songs, the book recounts stories of near-death experiences told with a realistic humor that celebrates the mere fact of still being alive. Song lyrics act as chapter stops from which the narrative flourishes, seamlessly blending Burroughs-ian and Kerouac-ian prose with Platonic/Socratic dialogues, all with a blunt honestly that few would be willing to reveal. Ultimately, the stories coalesce into a singular philosophy of survival and the strength necessary to pass it on to your loved ones.
Whether on her own or with a band, Kristin Hersh makes compelling music, which, combined with a book, creates a fascinating multimedia work of art. Delve into Wyatt at the Coyote Palace and spin around in her head for a while.