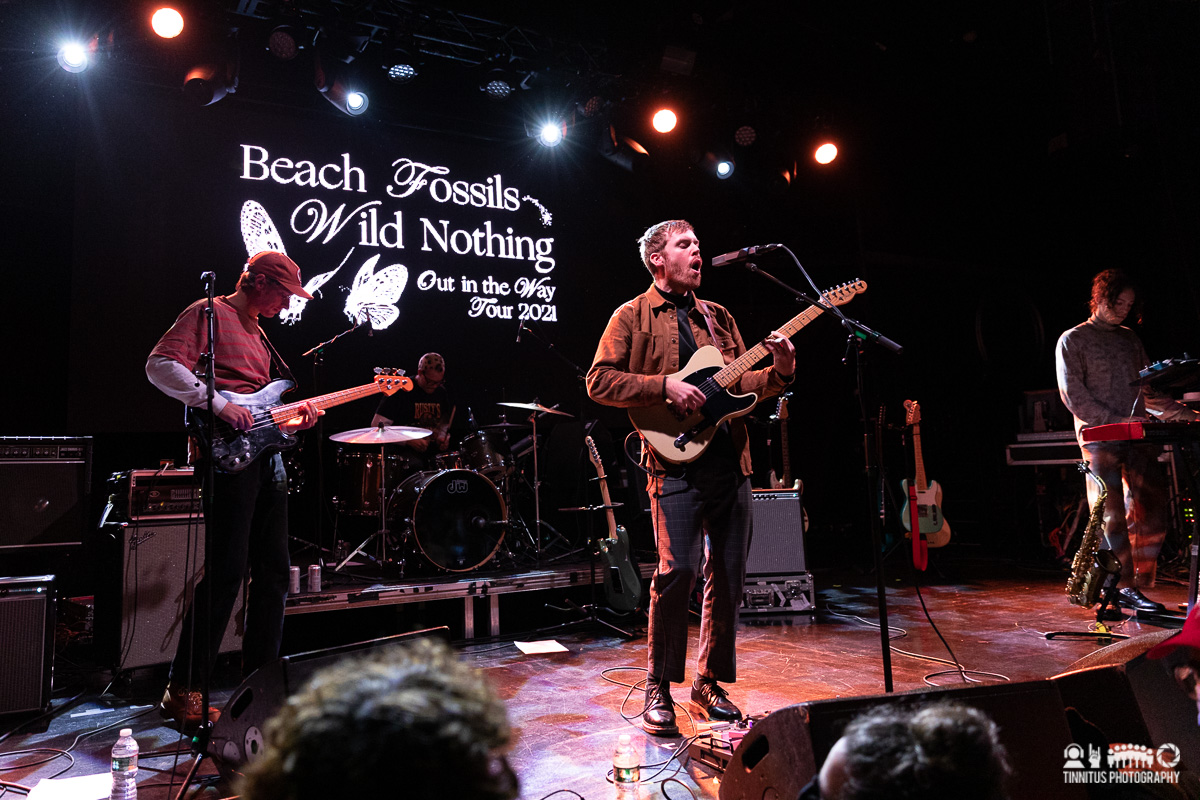 6 November 2021
All photos by Tim Bugbee
It's easy for someone of my vintage to think of the new wave of new wave bands as just here and now, especially when pulling out my records from Echo and the Bunnymen, The Sound, The Cure and other like-minded bands from nearly four decades ago. But Beach Fossils and Wild Nothing are not some upstarts; they both have a ten year and counting history and some pretty solid records under their belts, so it was pretty natural for these former label mates to team up for a co-headlining tour.
The bands I mentioned above are clearly influences on the bands, but rather than a cold, driving rain, the weather patterns of Wild Nothing and Beach Fossils are at least partly cloudy, with more than occasional bright beams of sunlight. While Beach Fossils tended towards a more brittle sound reminiscent of early Cherry Red-era Felt, Wild Nothing had a rounder finish on their guitar edges and I'd be pretty surprised if there weren't any Railway Children or Go-Betweens records in their stacks.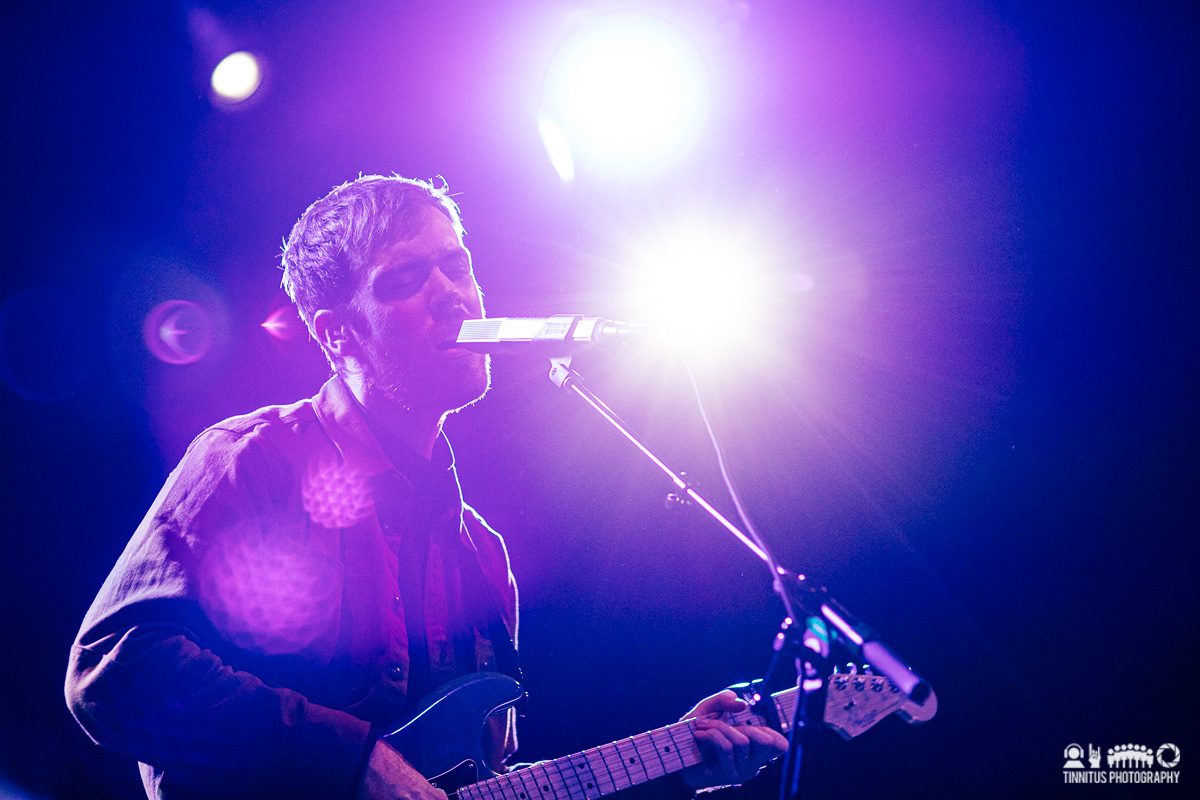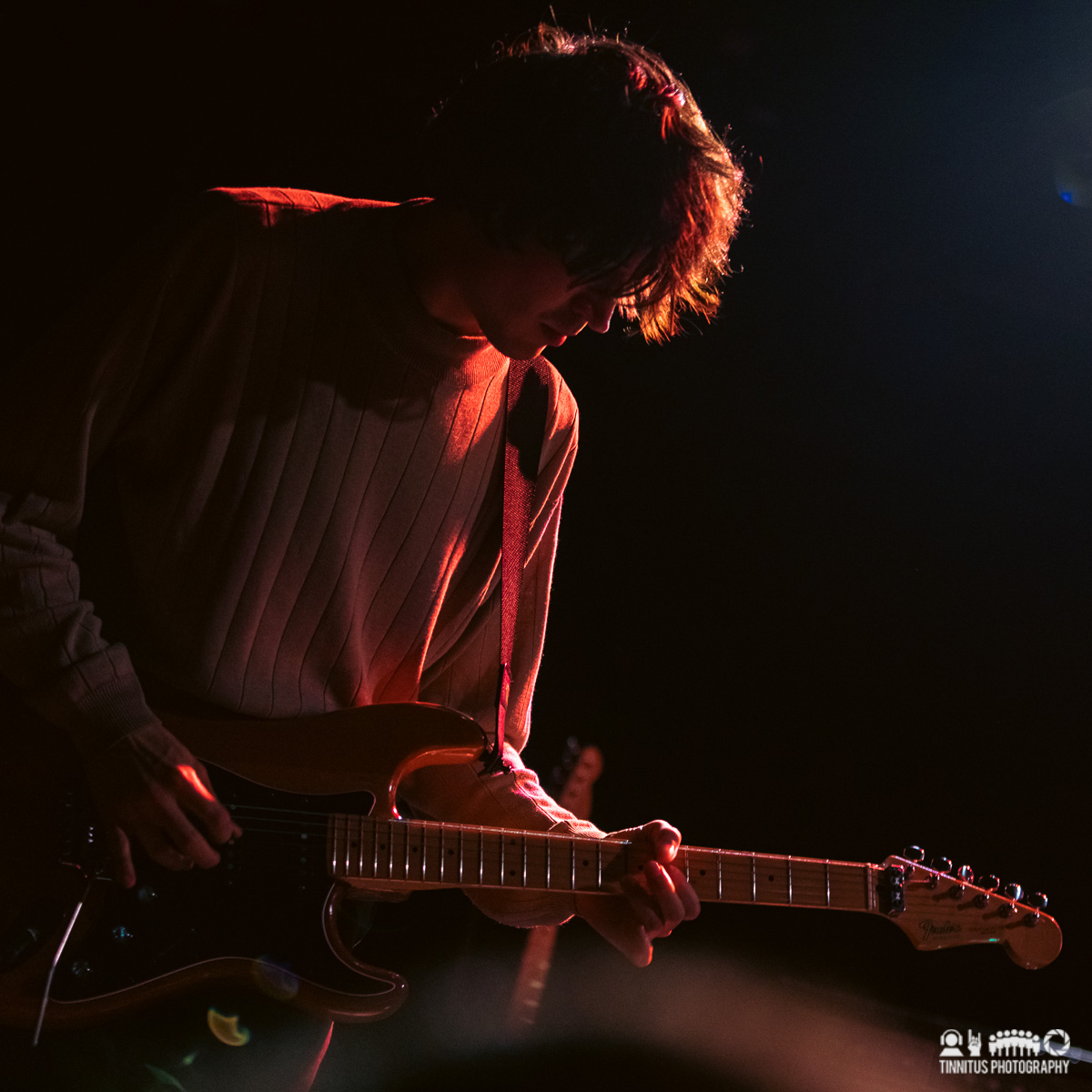 The lead song "Summer Holiday" came as advertised, its beaming guitar line a slight nick of "Age Of Consent" and set the mood perfectly. Synths, sax, chiming and weaving guitars – all part of their sound, layered under Jack Tatum's friendly, inviting vocals. Before playing "Live In Dreams," Tatum addressed the crowd by admitting it has been on their set list for every performance since 2009 and hopefully he doesn't consider the song an albatross, because a song this good should be played every time they get a chance. The bobbing and weaving of the melody is really catchy and the chorus has just the right amount of minor key in it. Reader of this magazine are surely familiar with Wild Nothing's discography but if that's somehow not case with a few of you, dig in as there's plenty to like.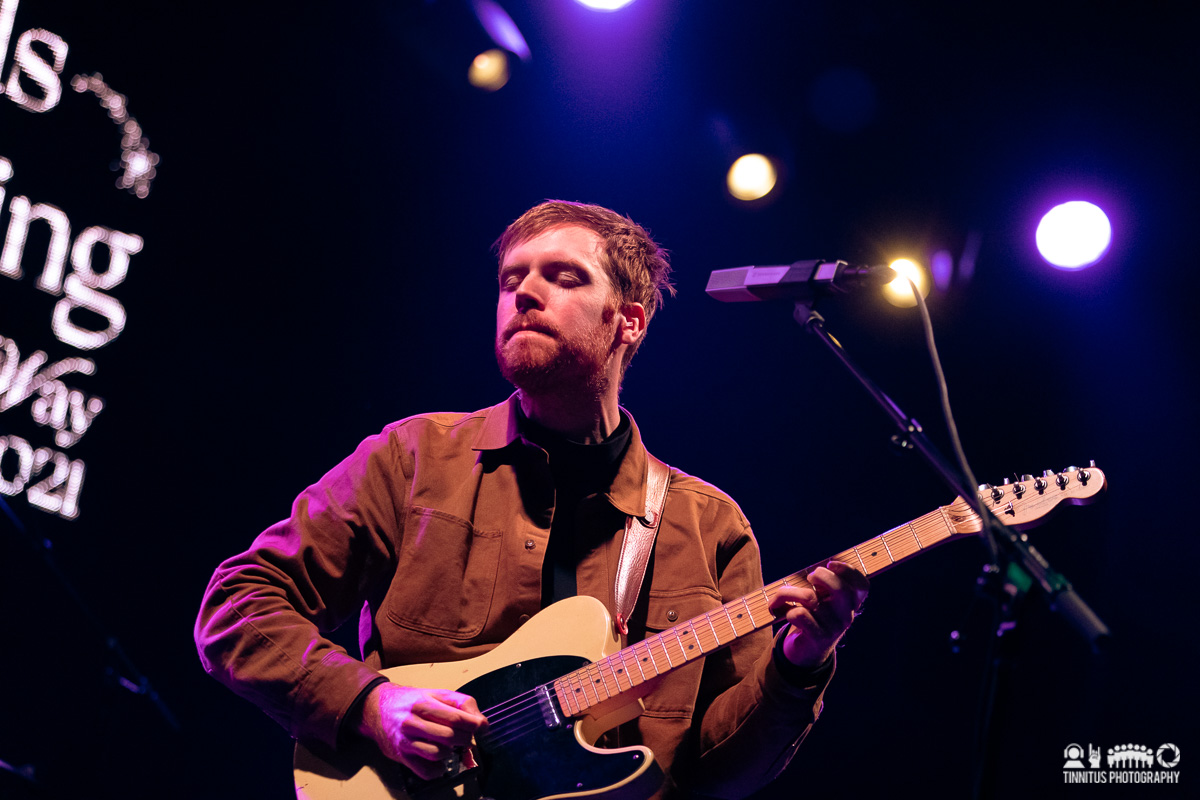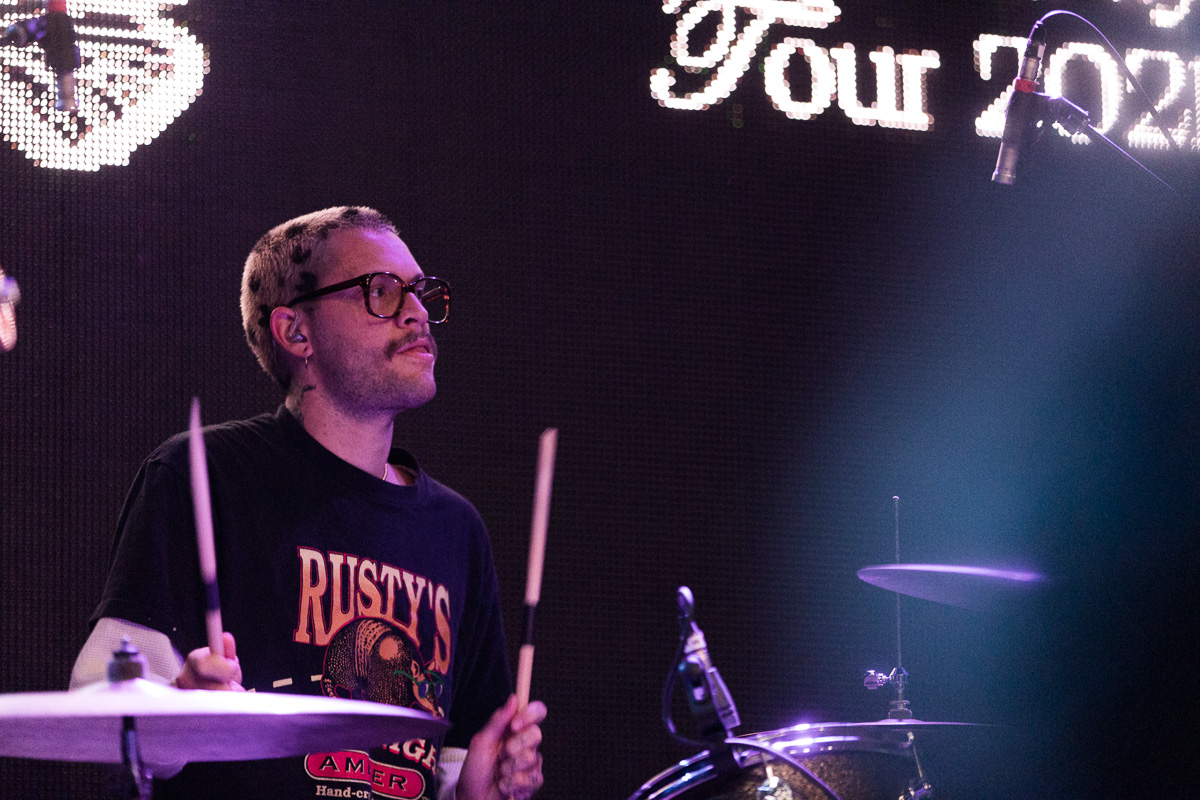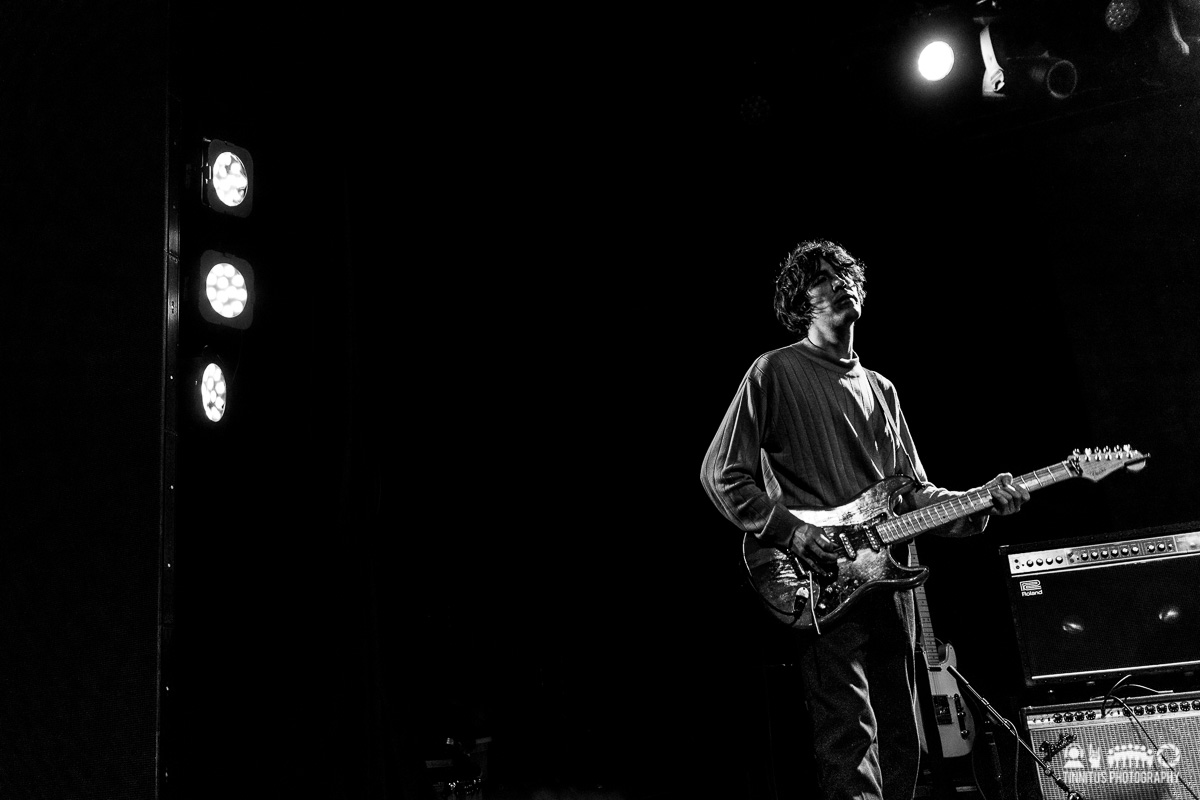 Beach Fossils took the closing duties and unlike Wild Nothing, they barely glanced at their debut record and split their set evenly across their last two records and the What A Pleasure EP (personally it feels like an LP to me, but who I am to argue with Discogs? ).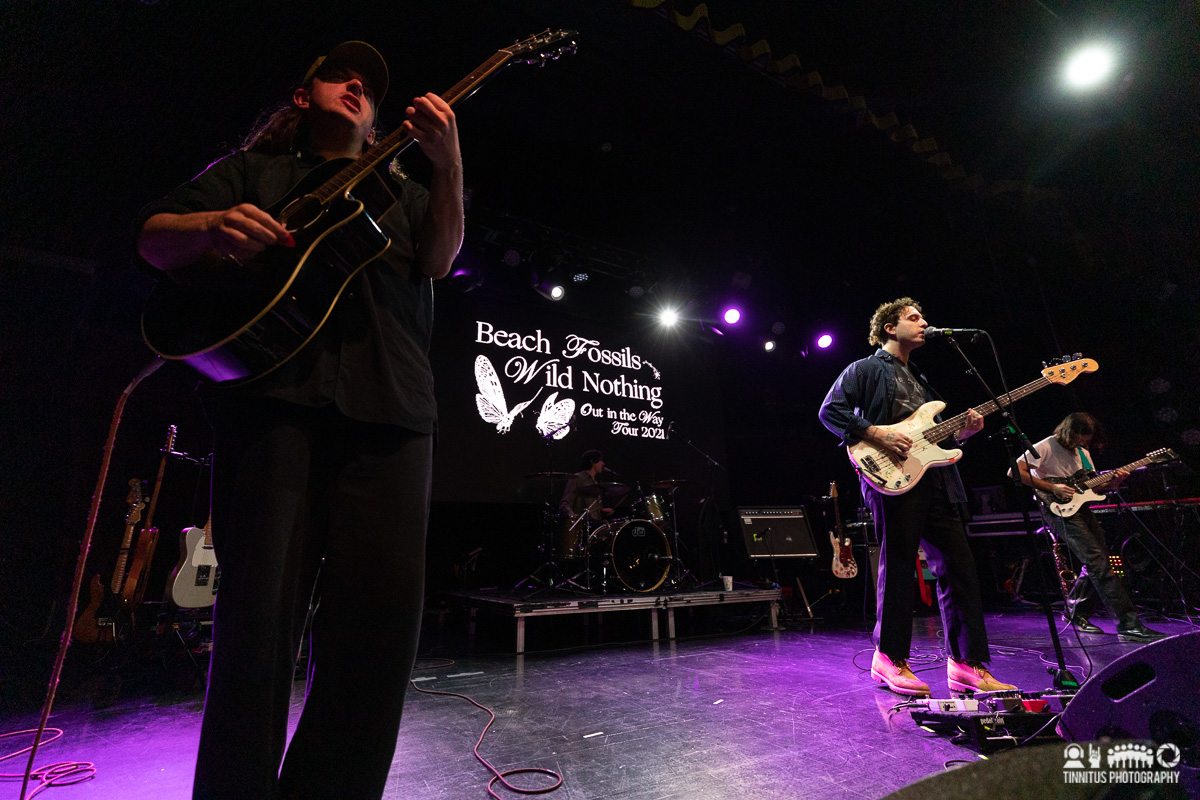 The ghost of Maurice Deebank hung at every edge of the stage, the hard candy brittleness of the guitar tones informing and enveloping every song. The languid "Sleep Apnea" and "Be Nothing" set a bit of a lull before the title track of their recently reissued record Clash The Truth came crashing to the fore, getting the floor heaving under the crowd's enthusiastic dancing. The tour's name of Out In The Way lived to its promise, and during the encore Tatum came out on stage to join in on the song he helped write. Tatum wasn't the only Wild Nothing on stage during Beach Fossils' set, as drummer Cameron Allen (also of Froth) did an impromptu stage dive early on. Excellent team work!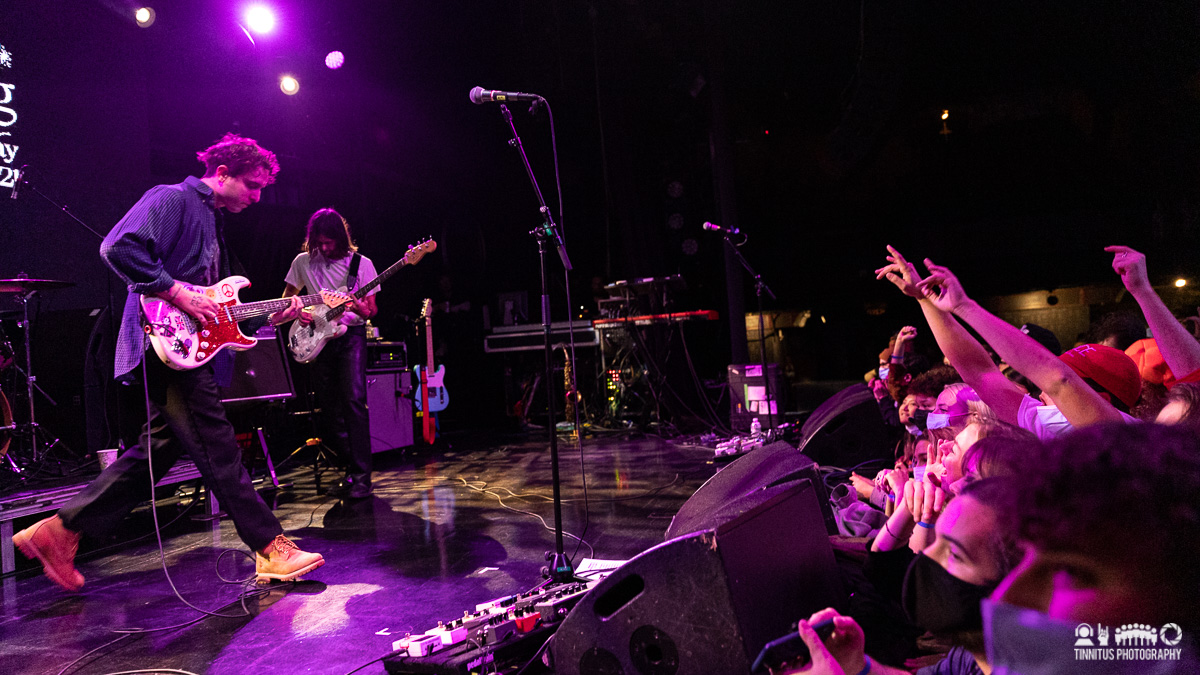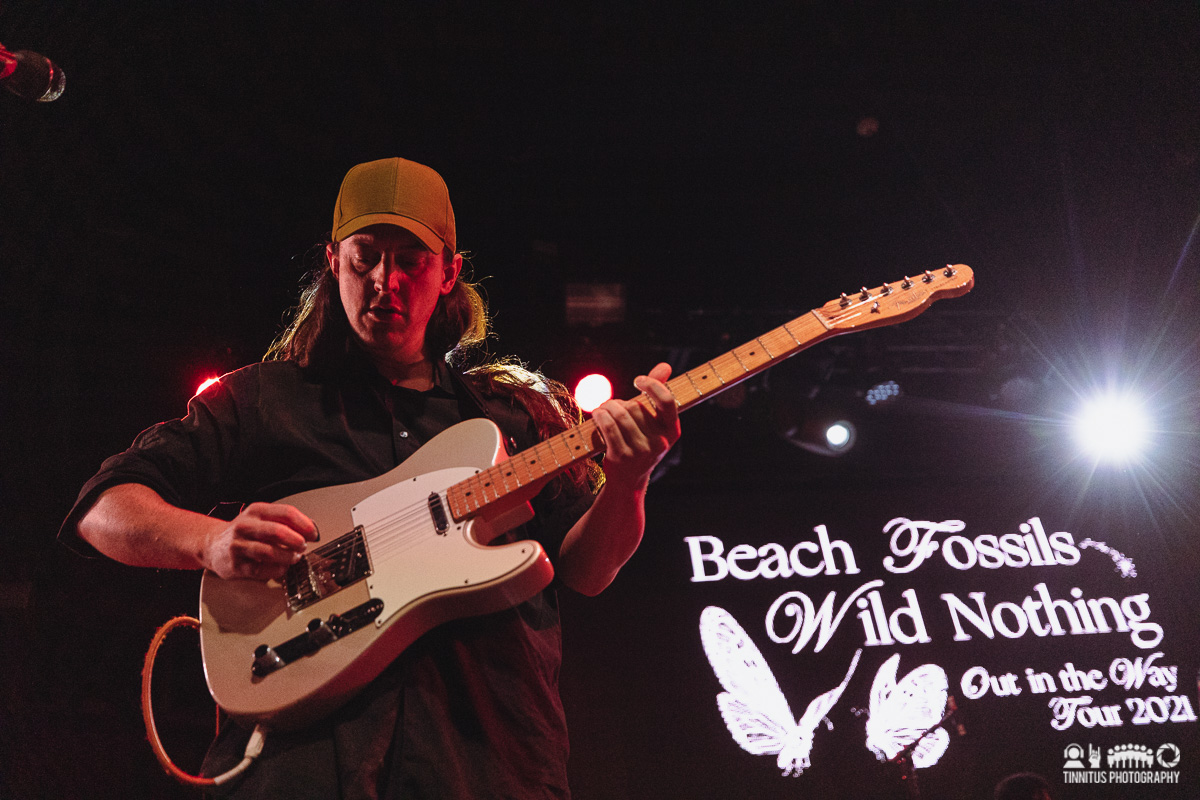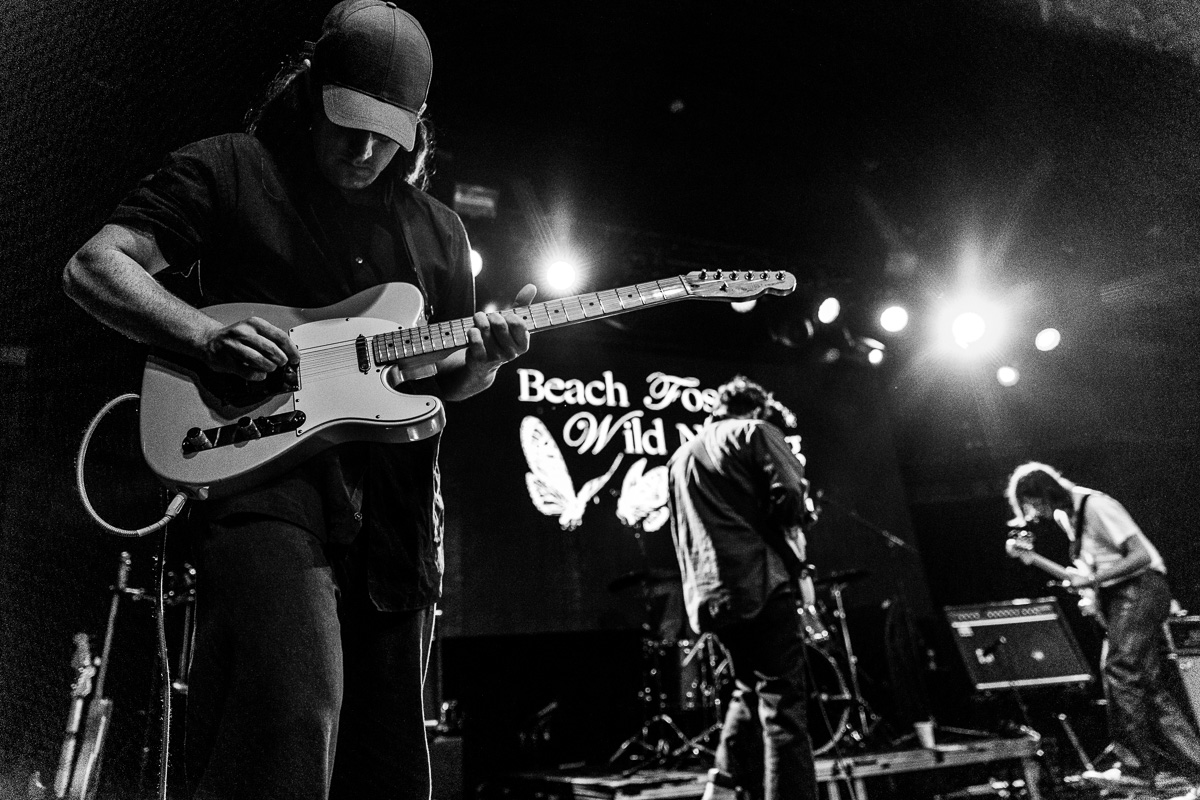 Opening the show was Hannah Jadagu, who recently signed with Sub Pop. Leading the trio, she played a pretty friendly set that felt cozy and familiar, the kind of material that Soccer Mommy is playing now and that Blake Babies did in the 90s. She had a disarmingly confident but reserved stage presence and was probably the kid in grade school who would be the first to make friends with the new kid who just moved in.