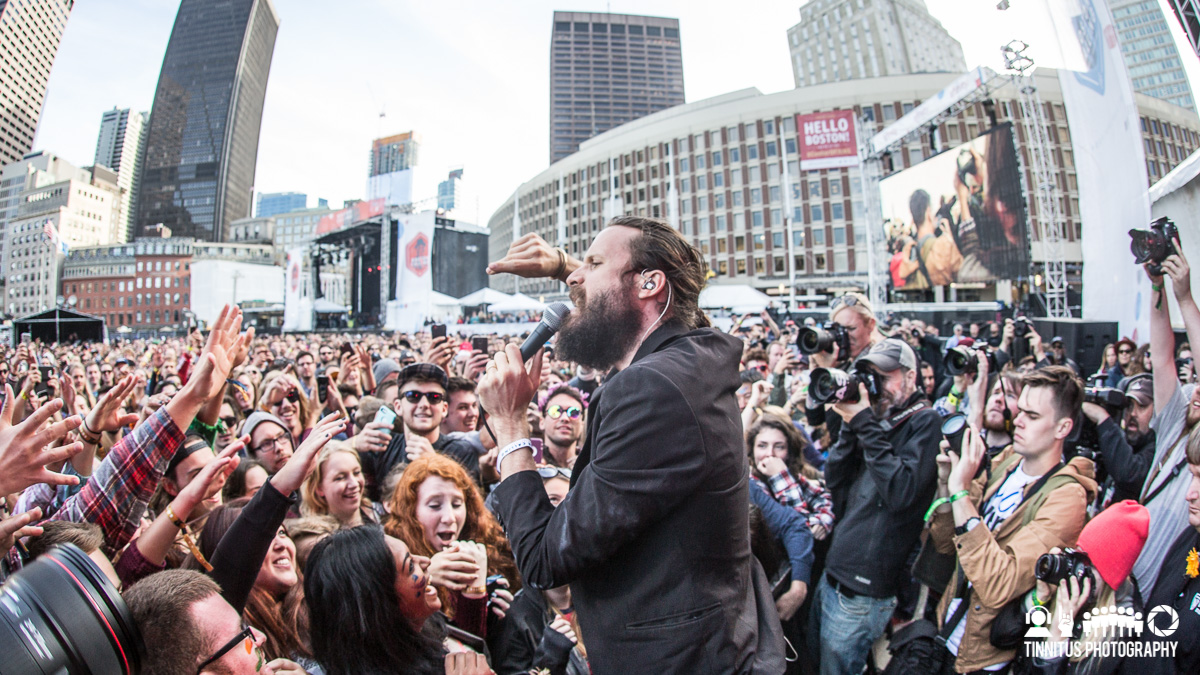 30 September 2015
Is it autumn already? Yep. That means it's time for the concrete desert known as City Hall Plaza to fill with music fans in search of old favorites and new ones. Now in their third year, the date was pushed back a few weeks from Labor Day weekend, and this date change made it possible for more college-aged kids to get settled into school and spend a weekend out with friends. The weather had a bit more bite in the air, and the final day coincided with the rare astronomical event of the blood super moon eclipse, which was pretty cool. Hey Boston Calling, can you arrange for a comet viewing next spring?
The festival has been at or near capacity for the last four times I've been, and they've been able to thread the narrow needle of hole of being all things to all people without being too all over the map. There've been no metal bands yet, but the folk, hip-hop, pop and indie rock slots have all been mainstays of the programming. This can make for some funny stage juxtaposition at times, such as having all the face painted Walk The Earth kids on the rail and having to endure a set from country/bluegrass act Sturgill Simpson (who I thought played a cracking set, much fuller and more energetic than their Newport Folk Festival set). There were a lot of highlights to the festival, and if you ask ten random fans to name the best act of the weekend, odds are pretty good that you'd get at least seven or eight different answers. Personally, I thought Father John Misty dominated; he's got a great voice and really commanded the stage. It helps that the material from I Love You, Honeybear is also top-notch. Other notable acts would include a raging set from FIDLAR, a slyly glib set from Stephen Malkmus and The Jicks, and the surprise of the weekend was Daughter. Singer Elena Tonra looked like a mix of Liv Tyler, Kate Bush and Annie Clark (aka St. Vincent) while re-interpreting the songbooks of Cocteau Twins and Slowdive. Impressive stuff!
Onto the photos, taken in chronological order.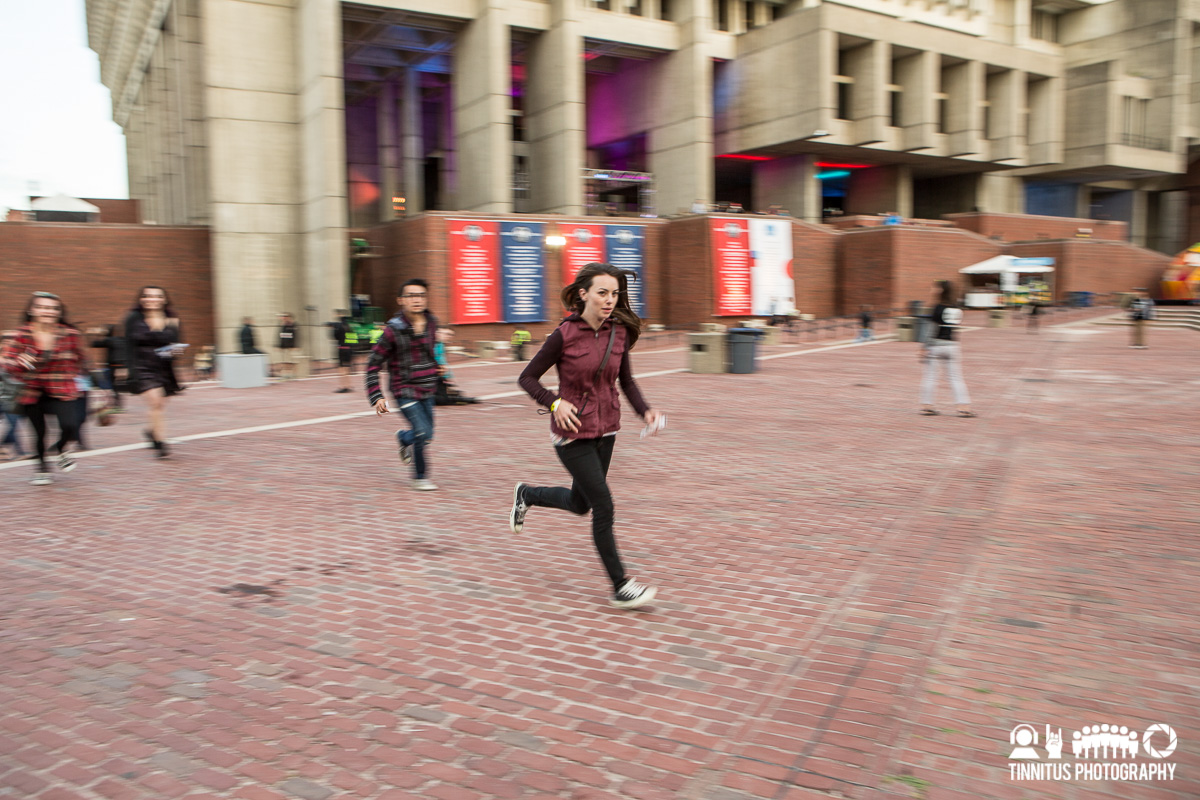 Gregory Alan Isakov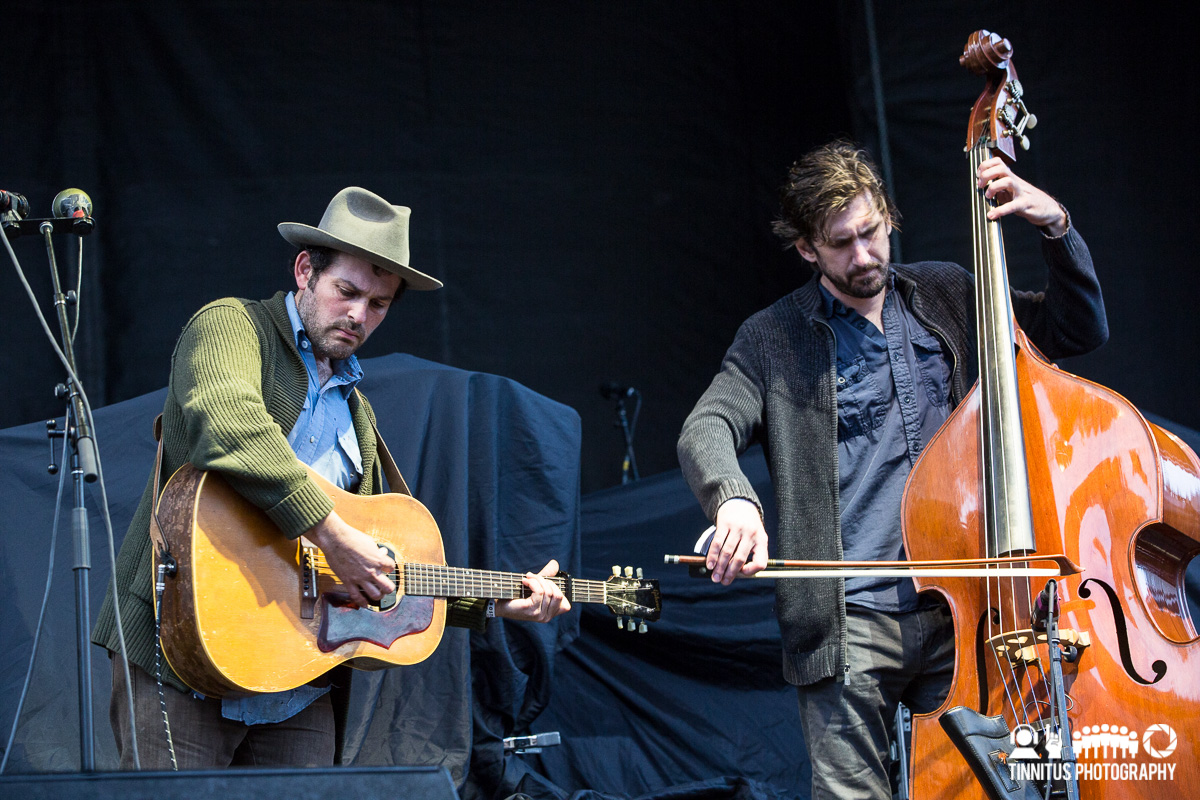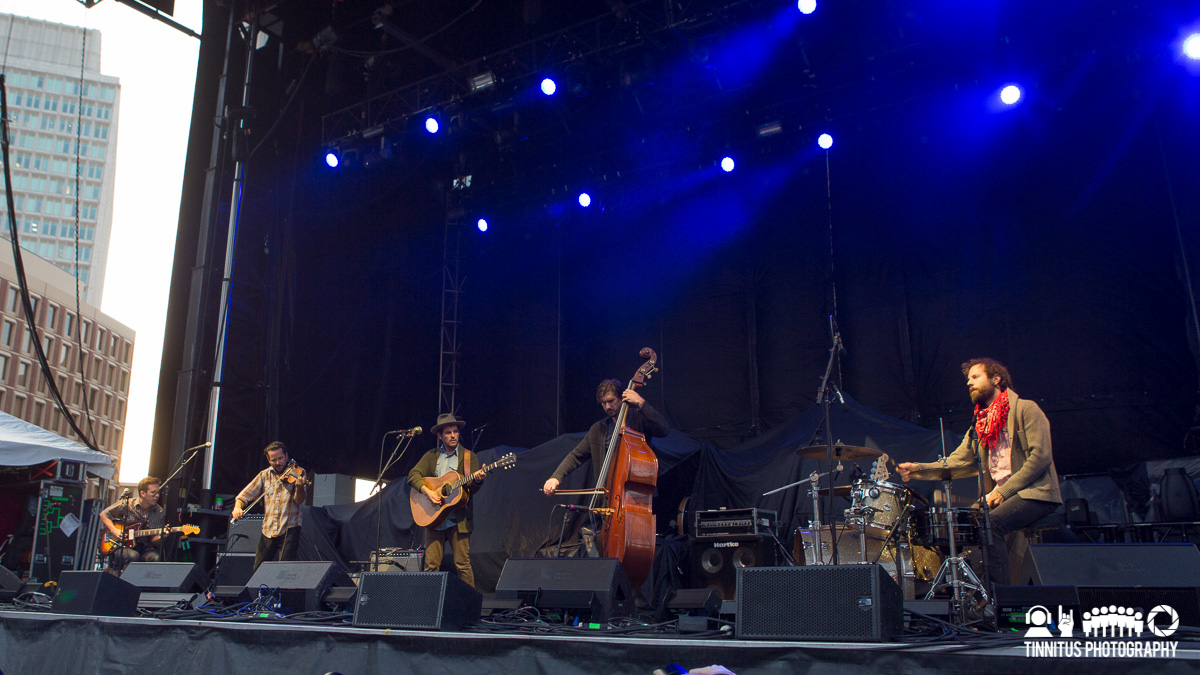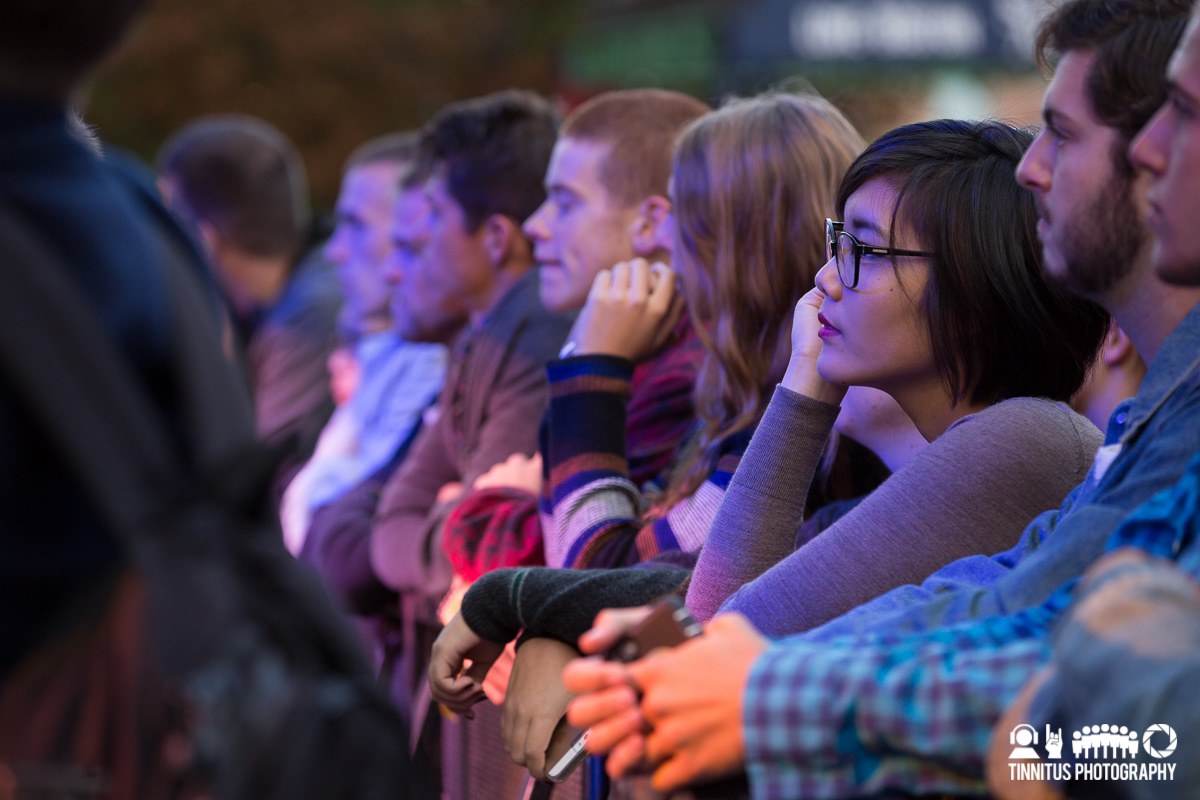 Of Monsters And Men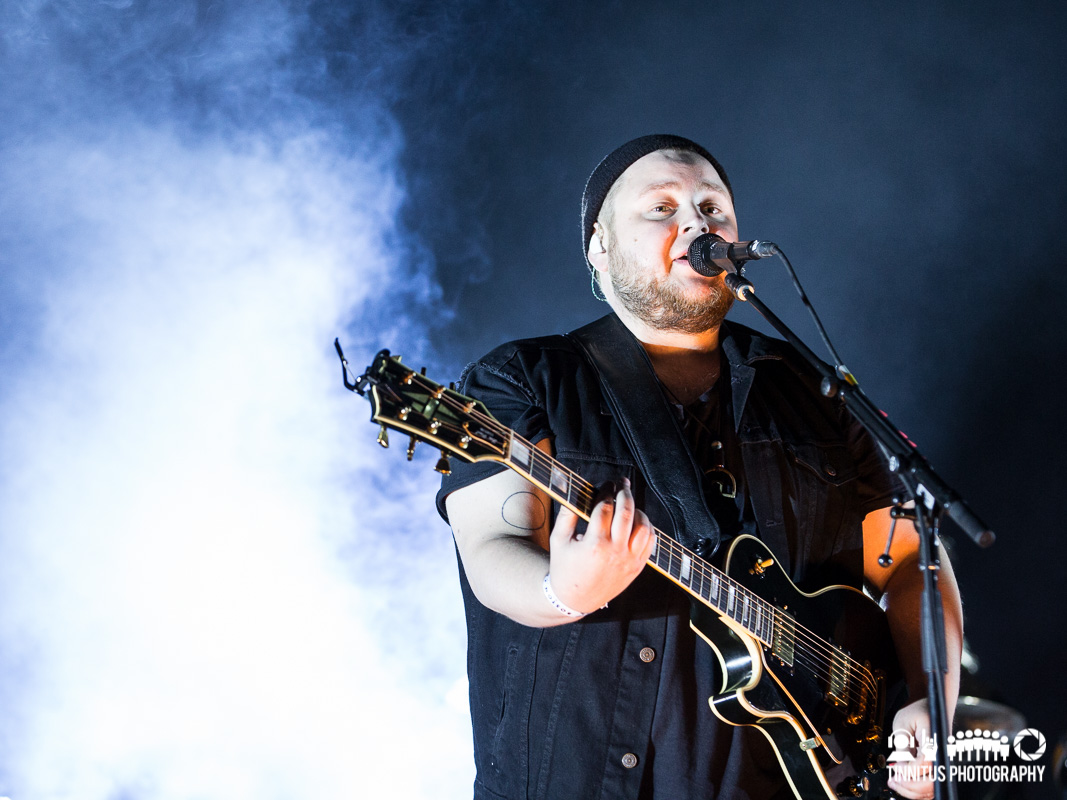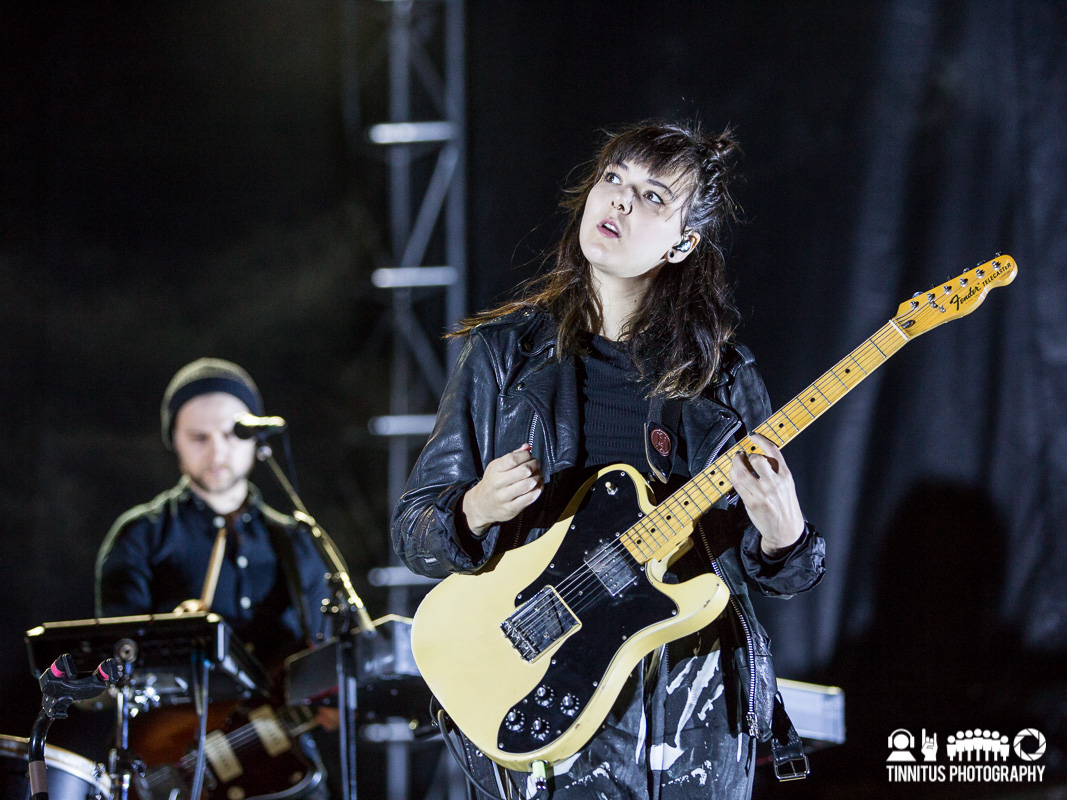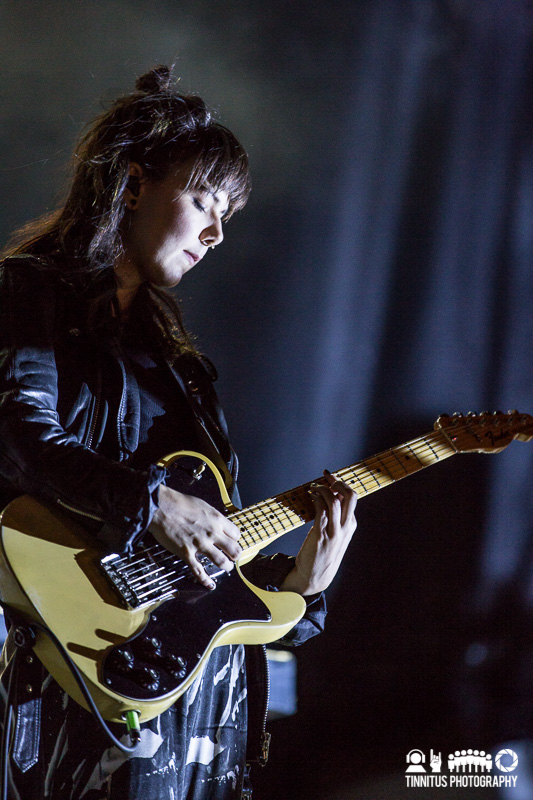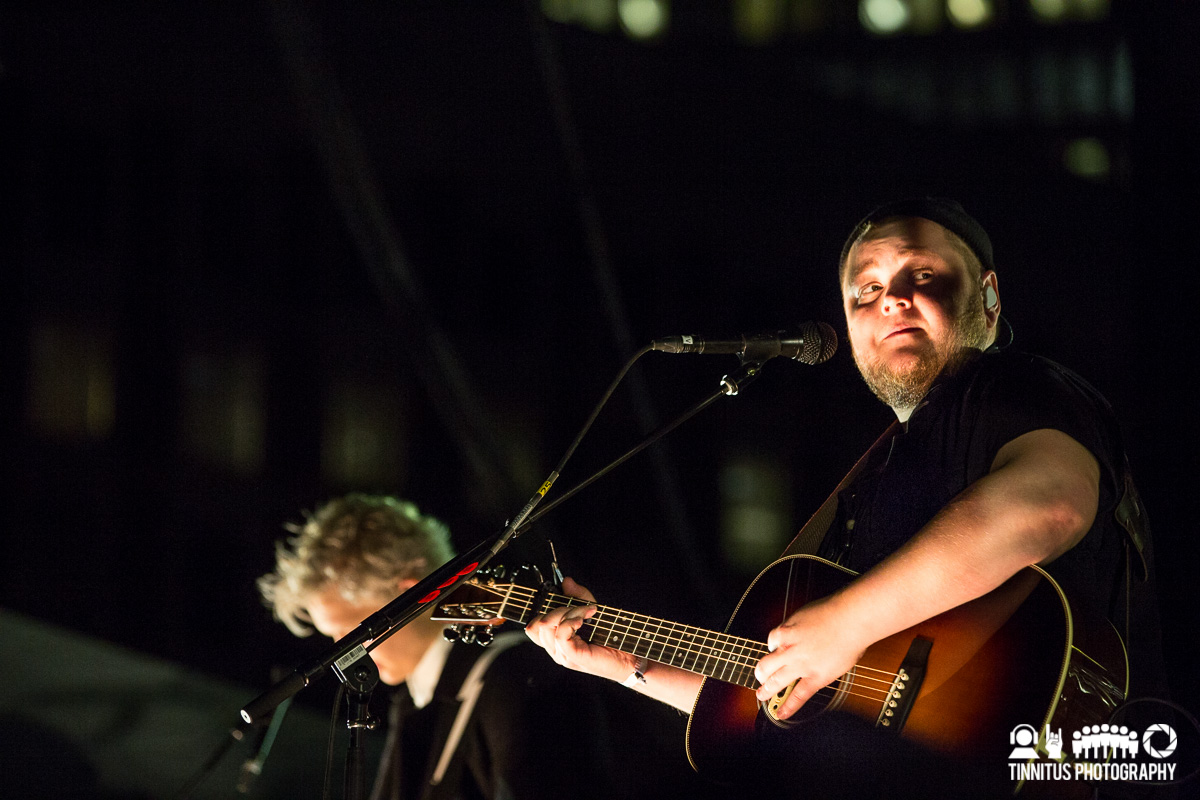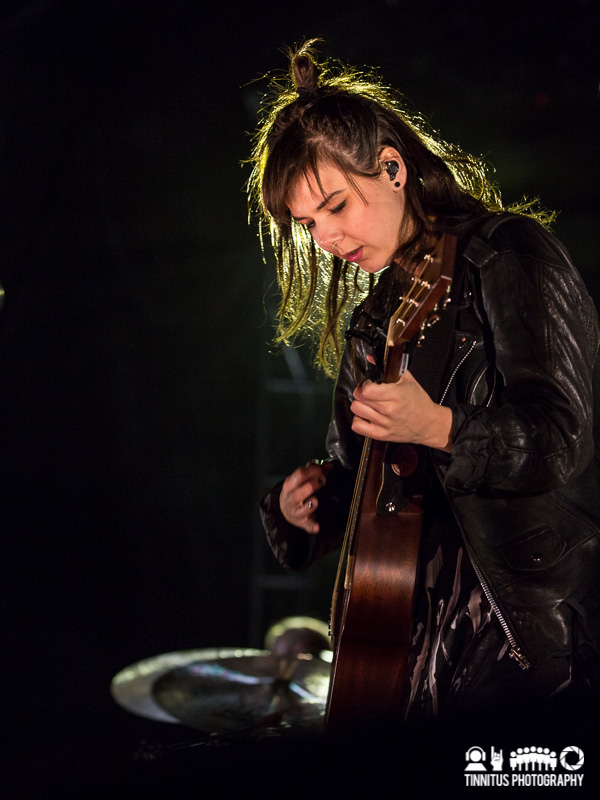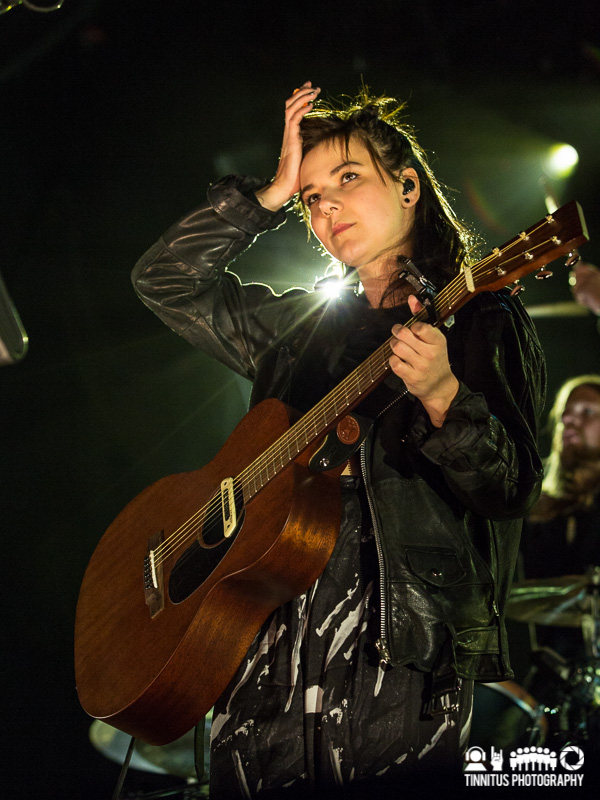 The Avett Brothers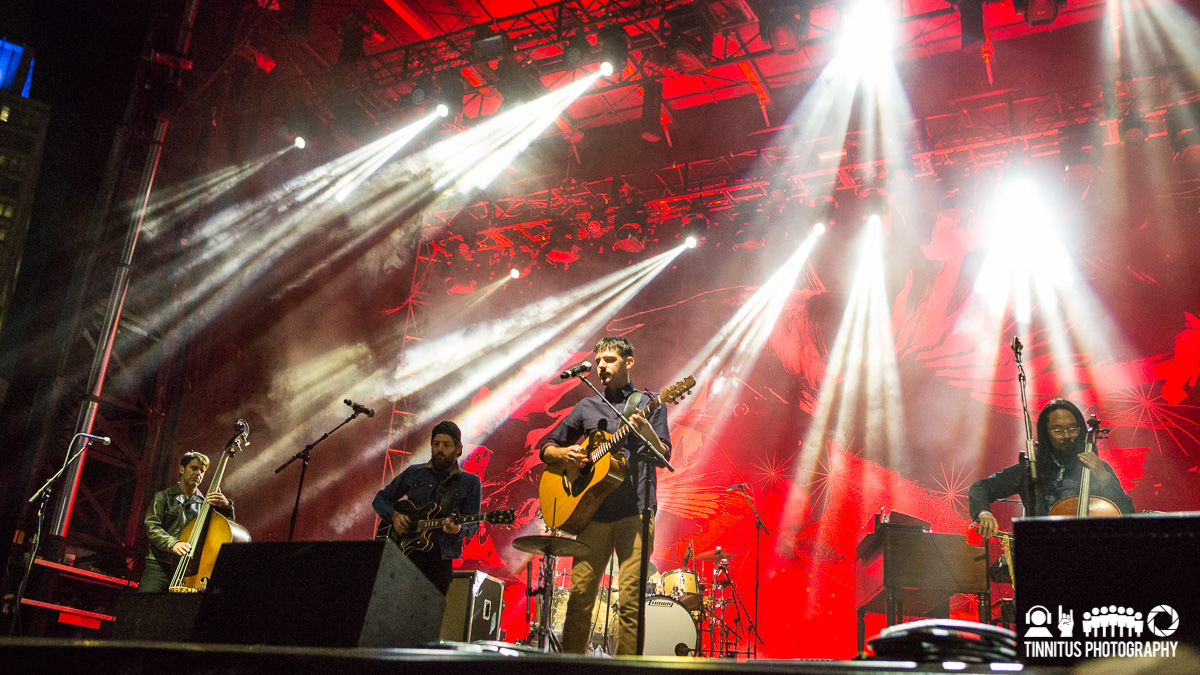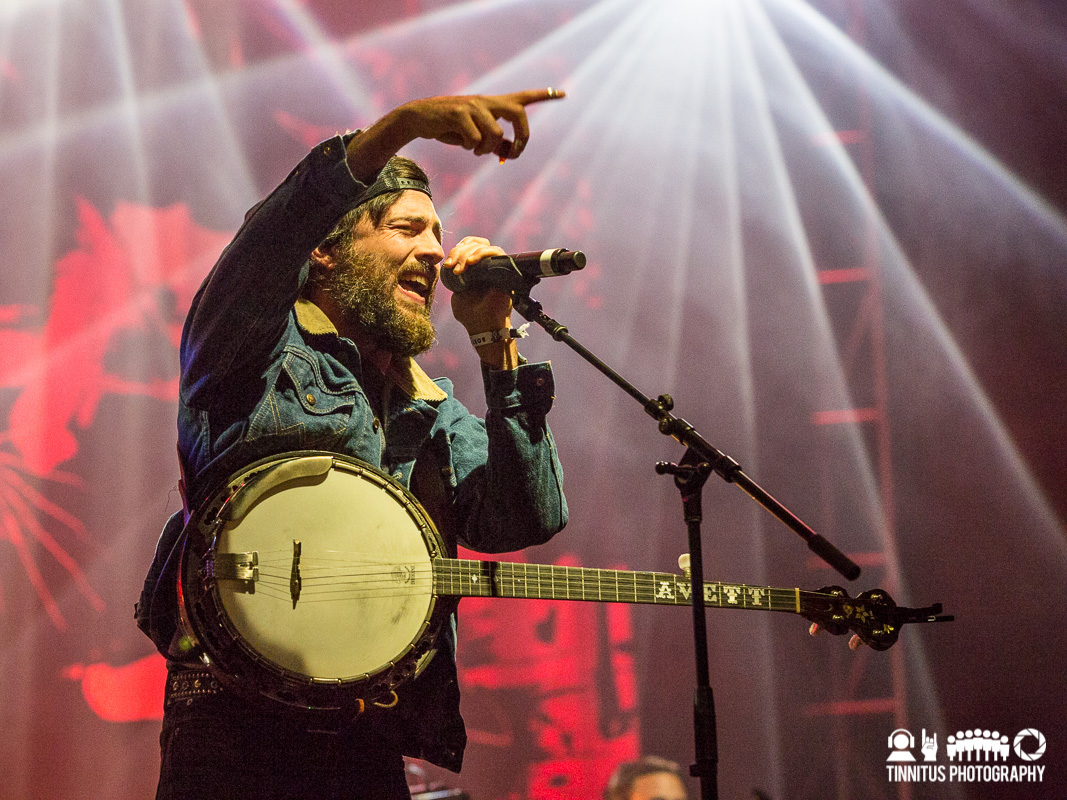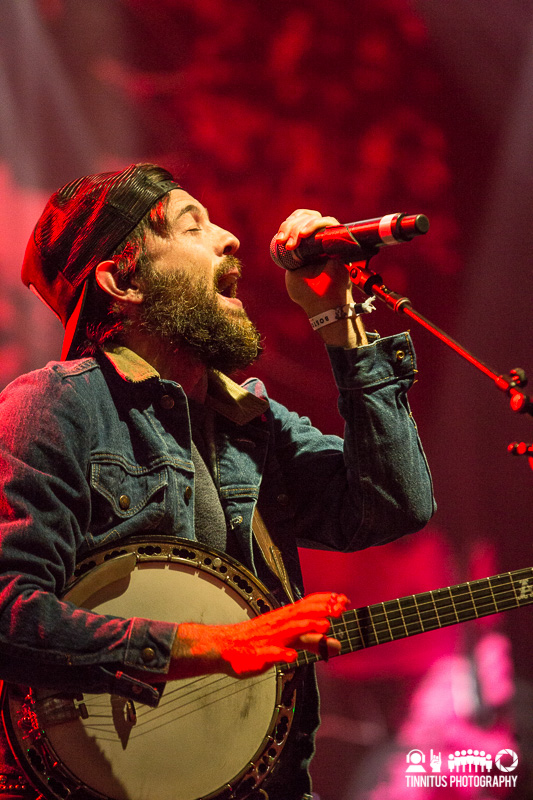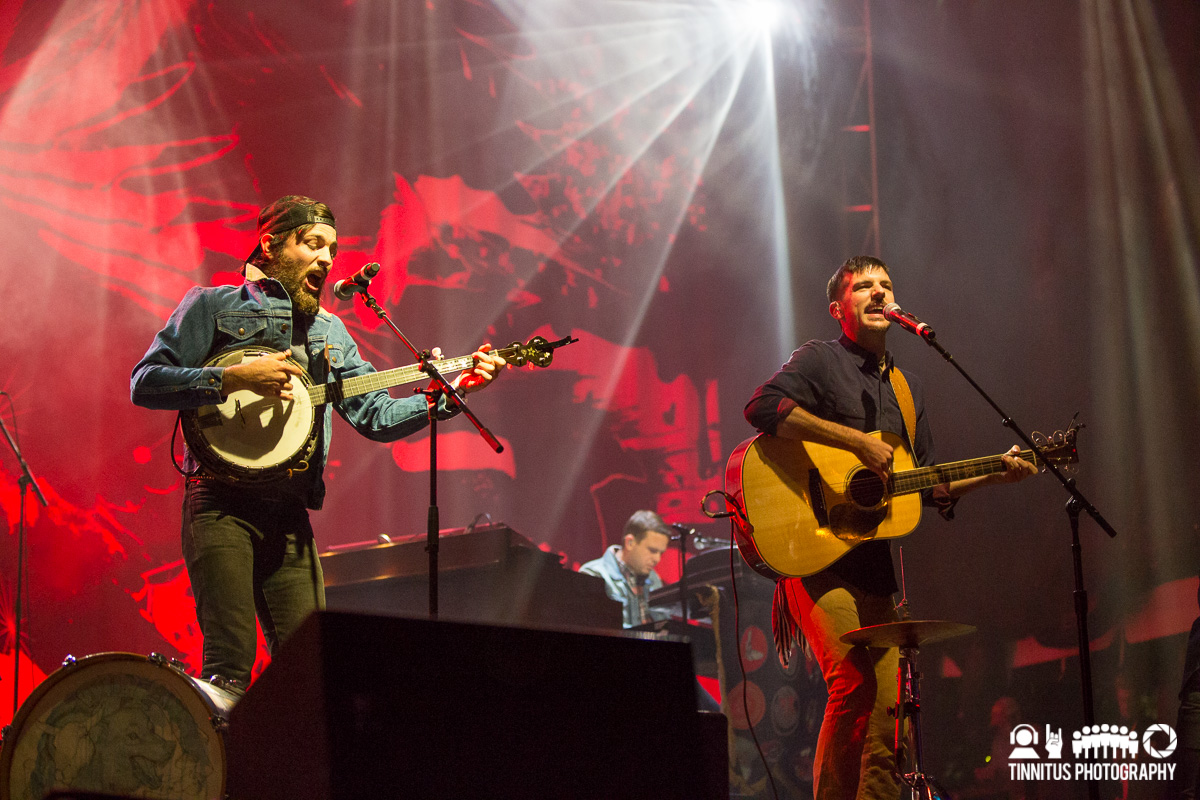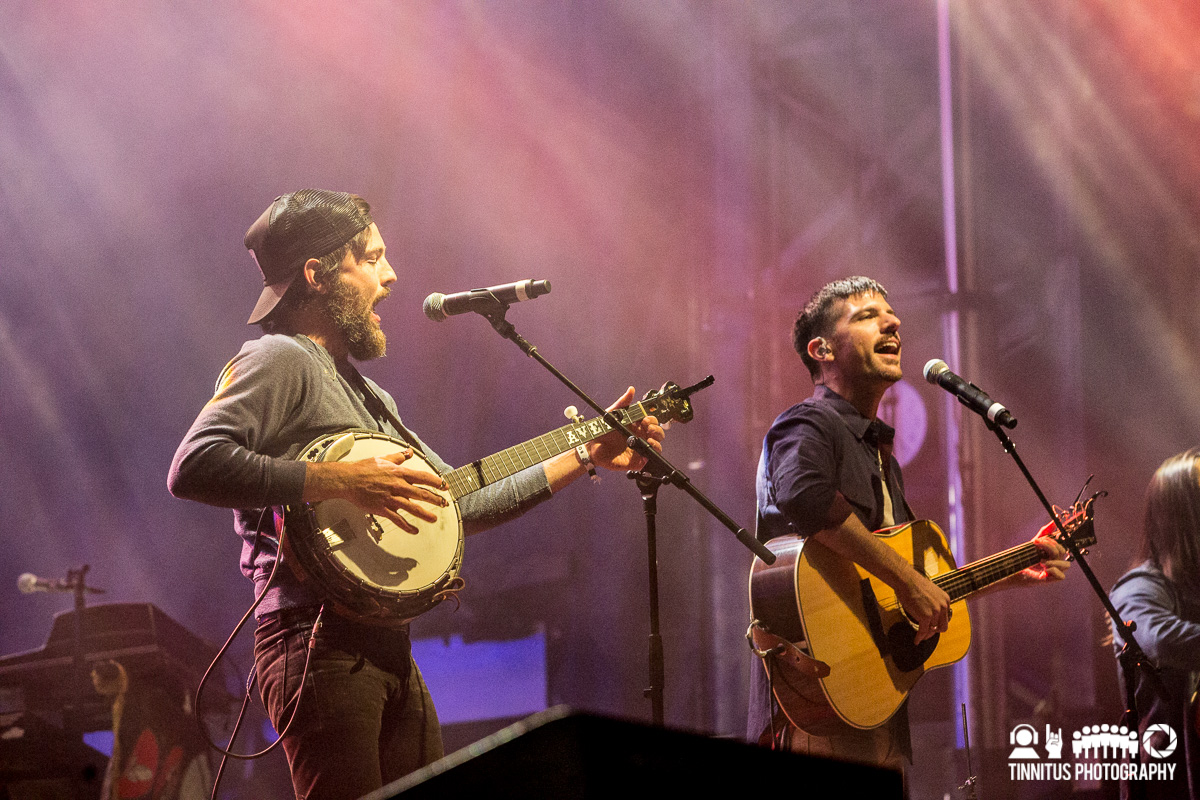 Day 2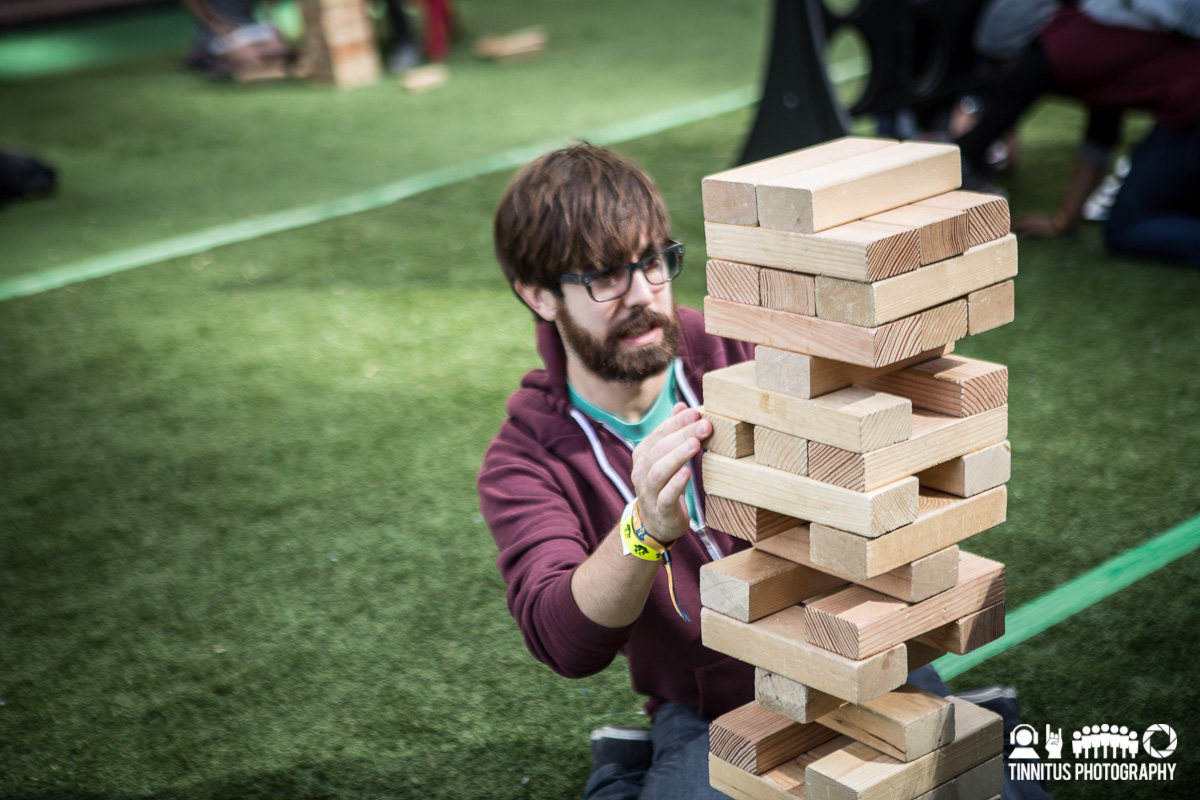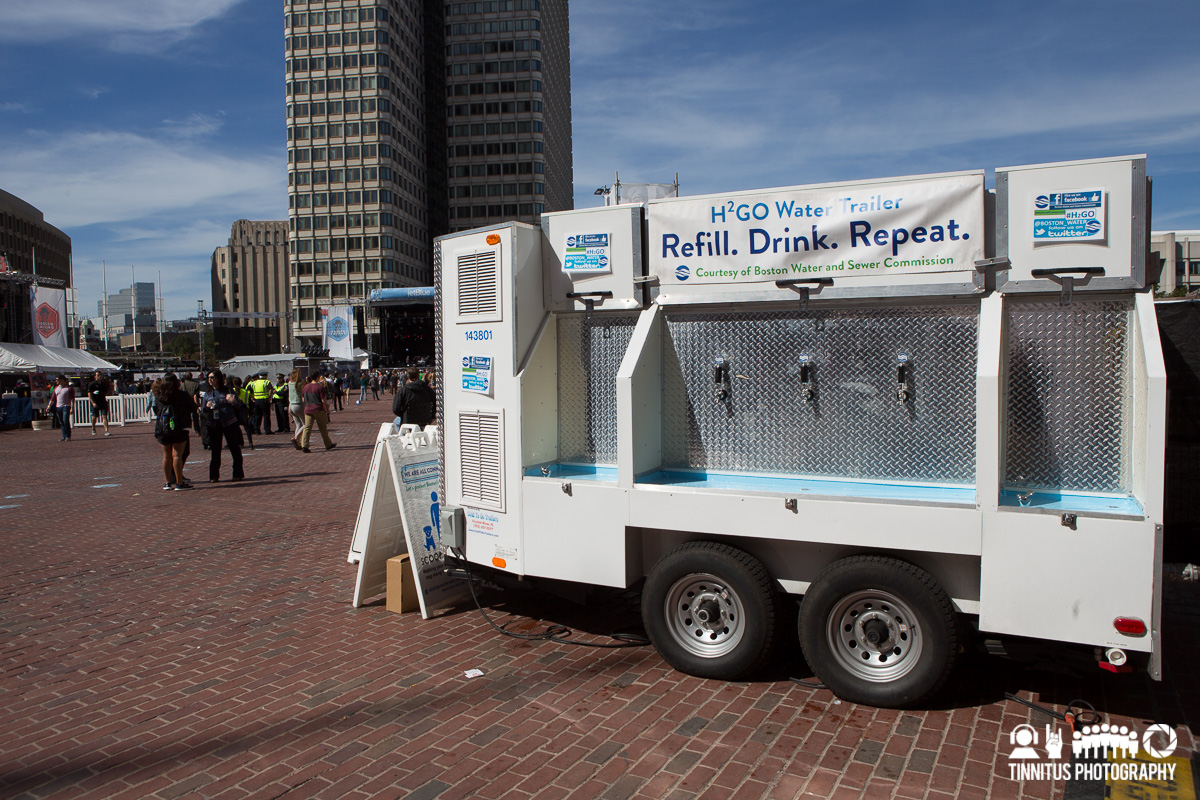 Doomtree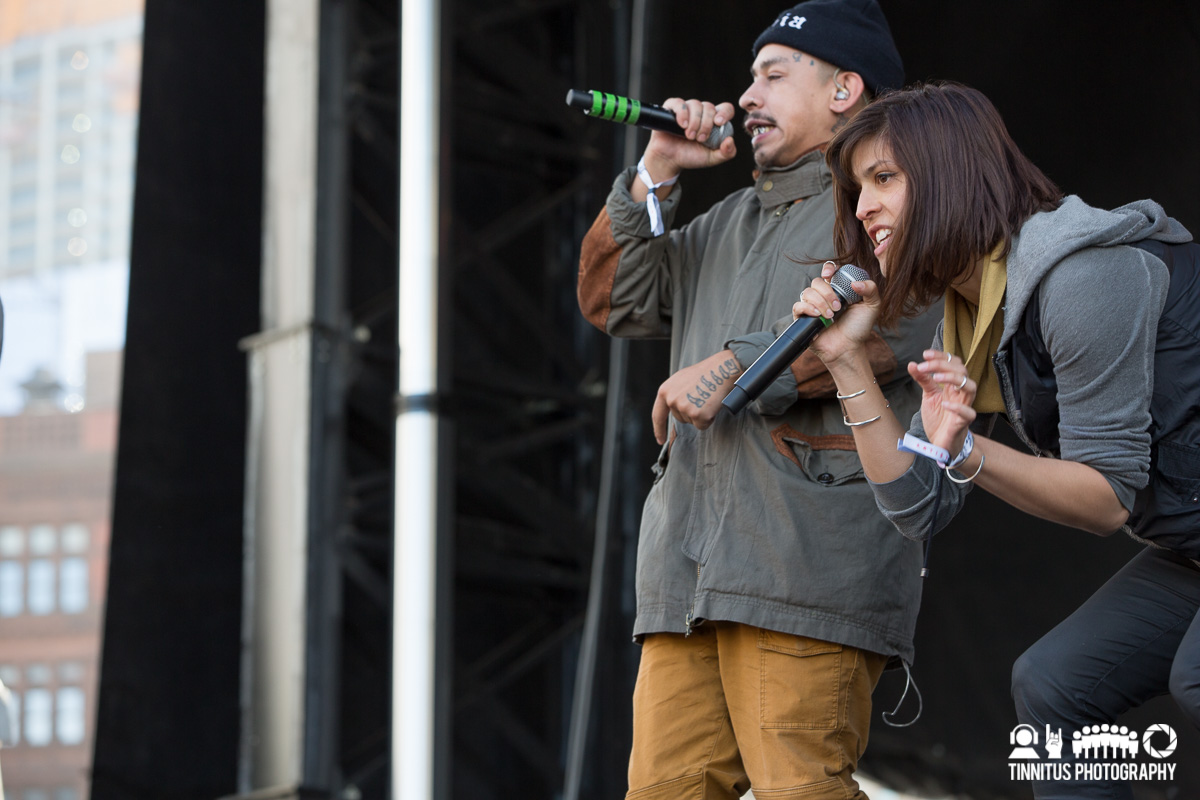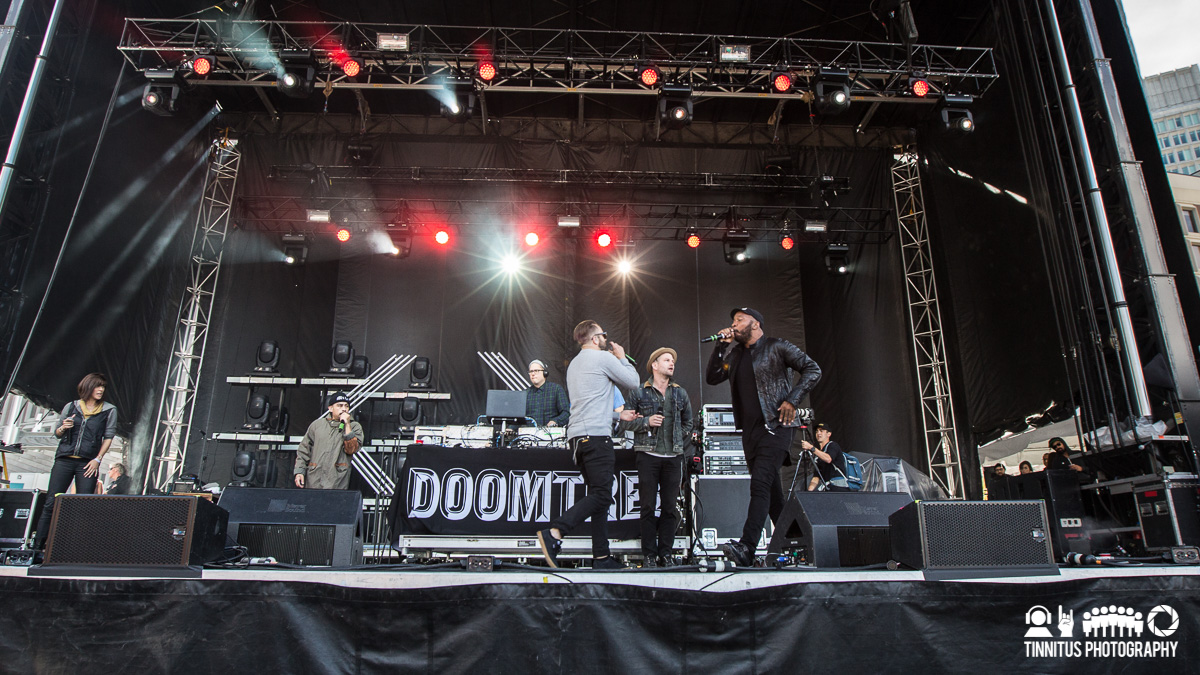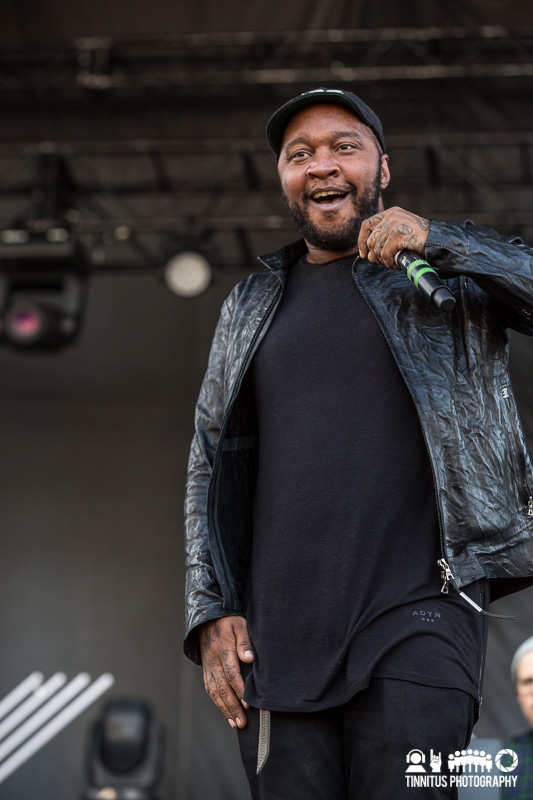 Steve Malkmus and The Jicks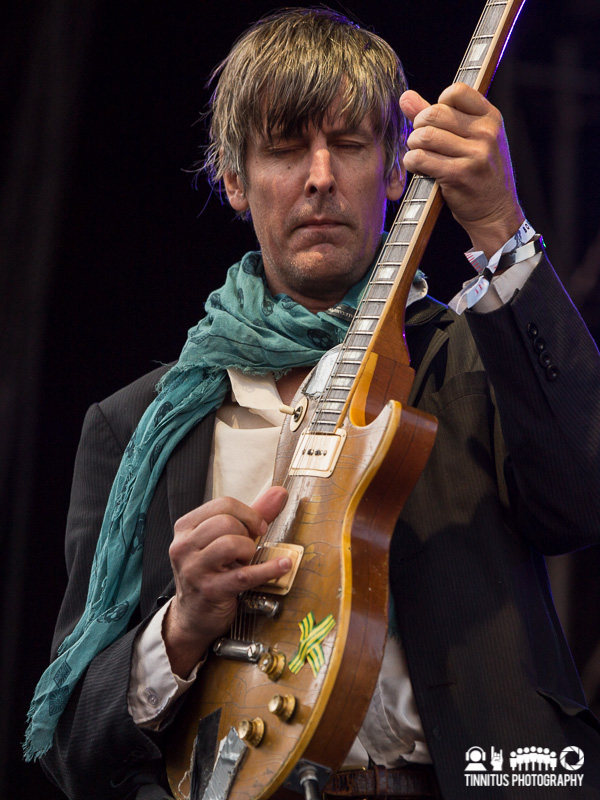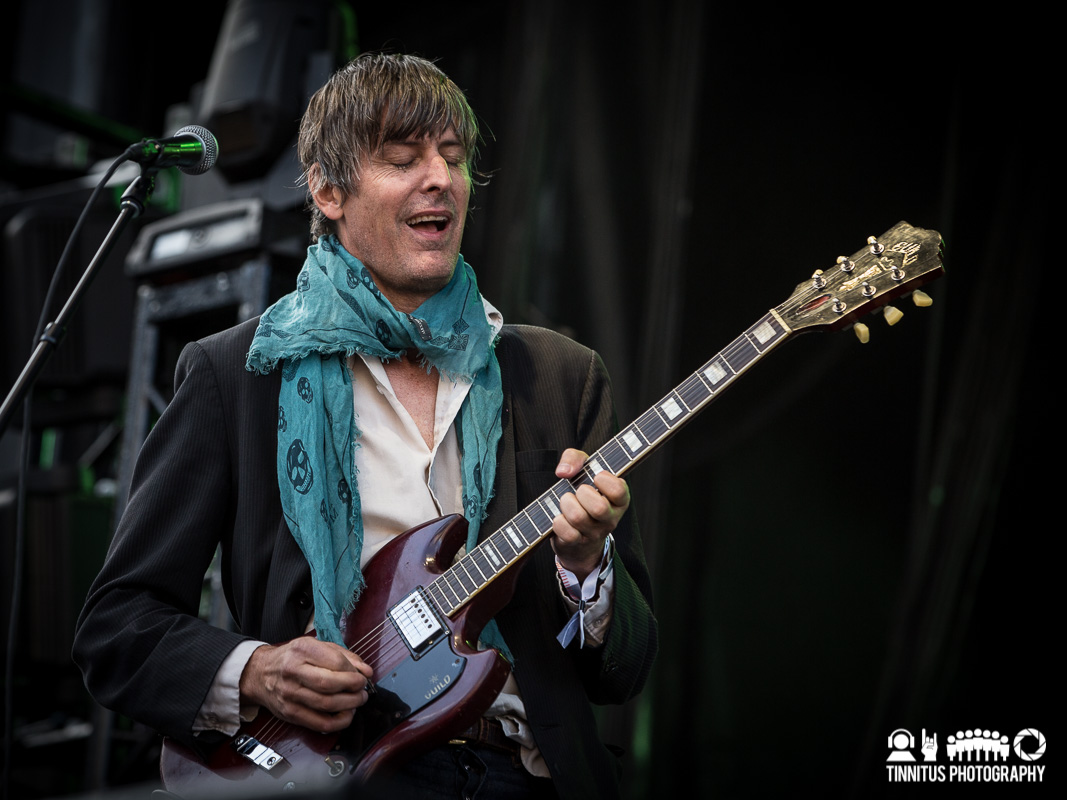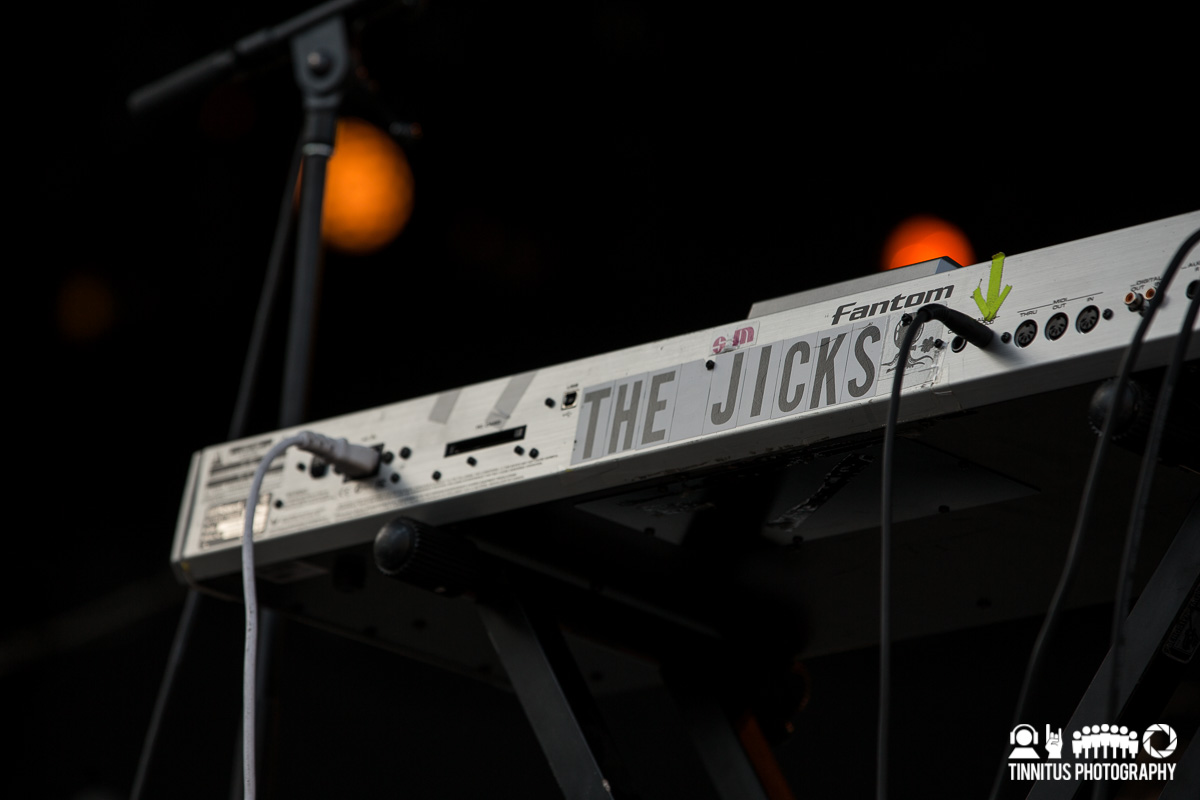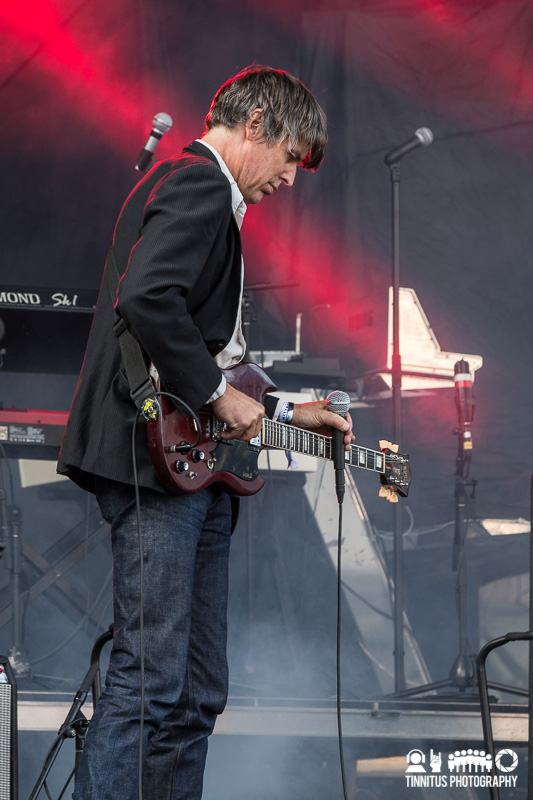 Sturgill Simpson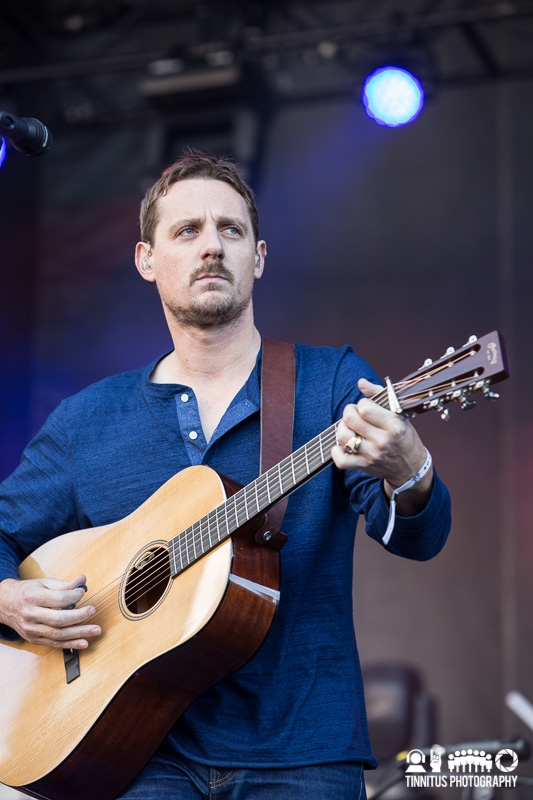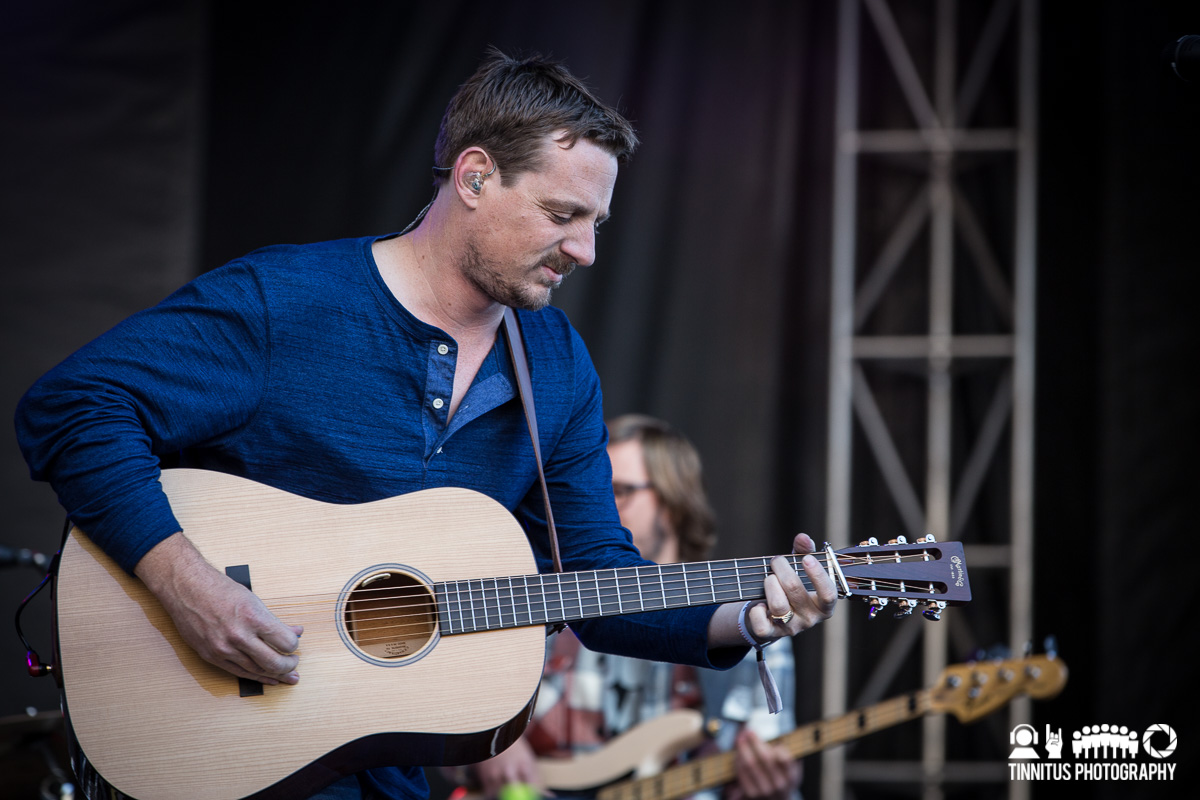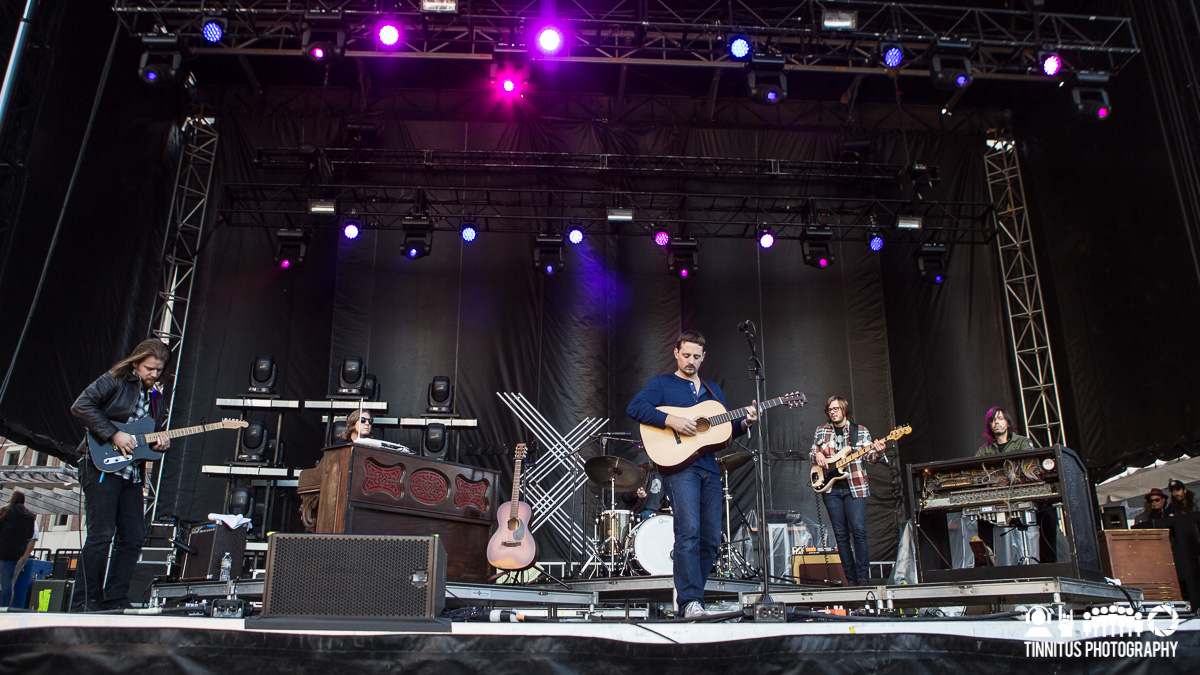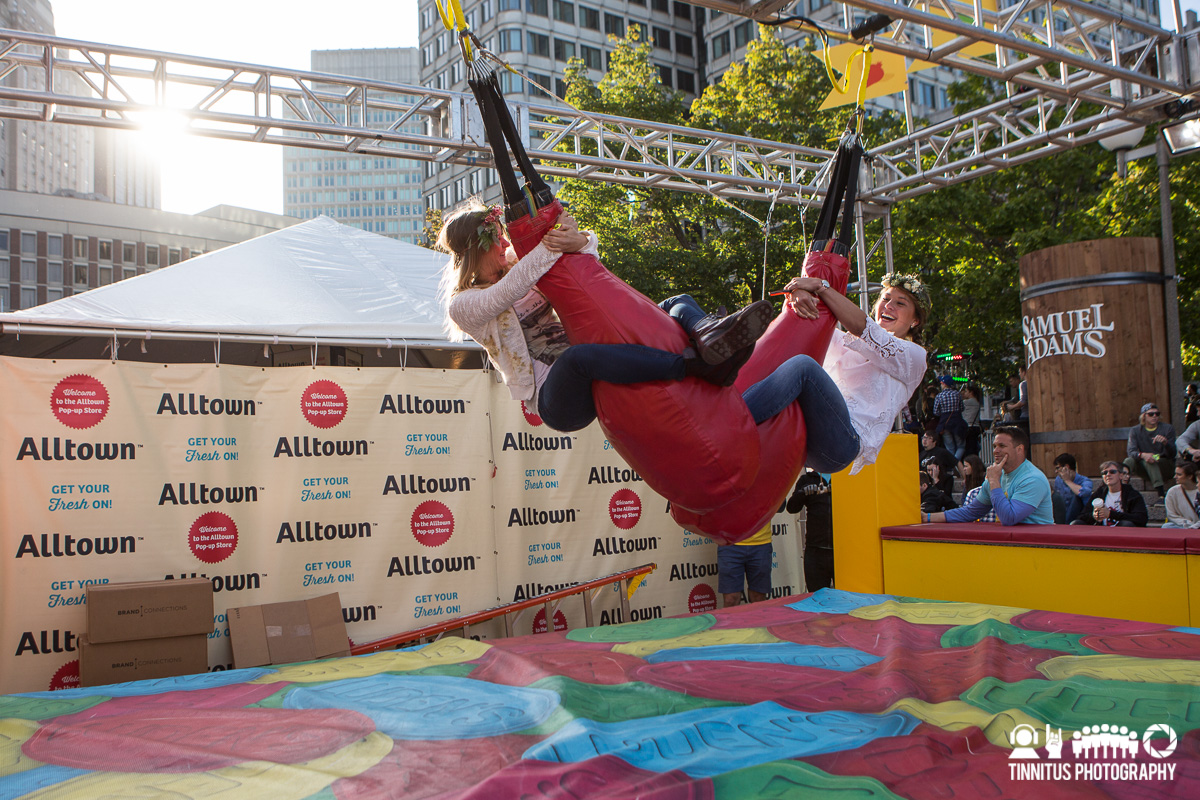 Father John Misty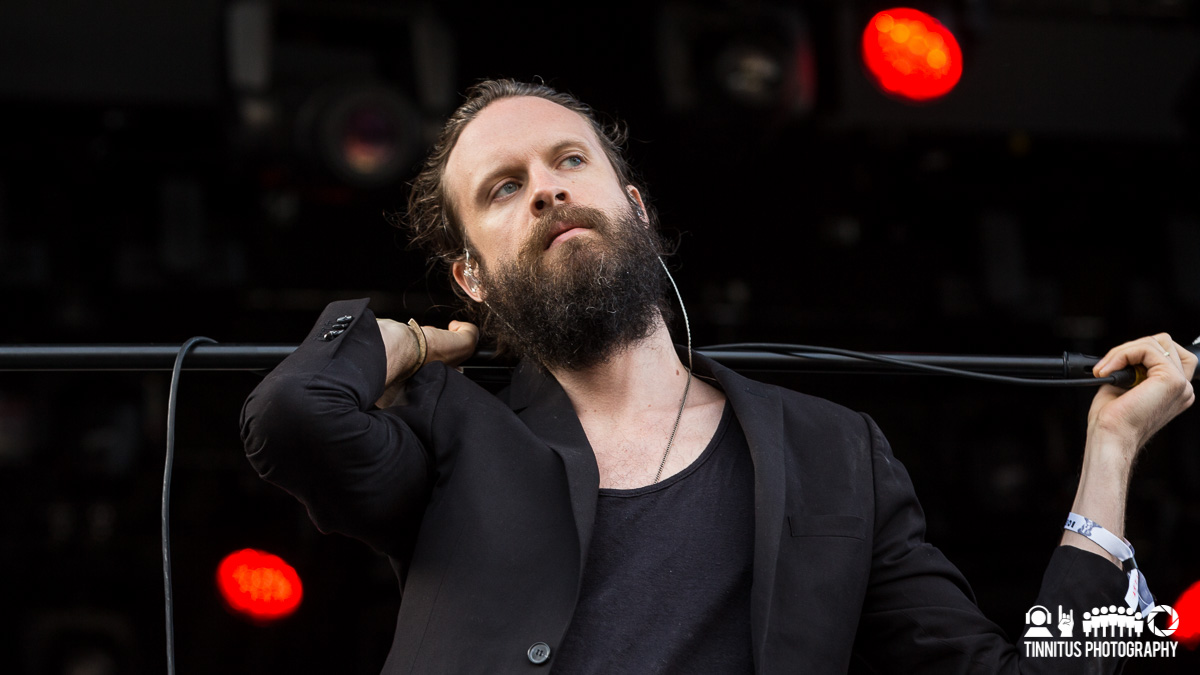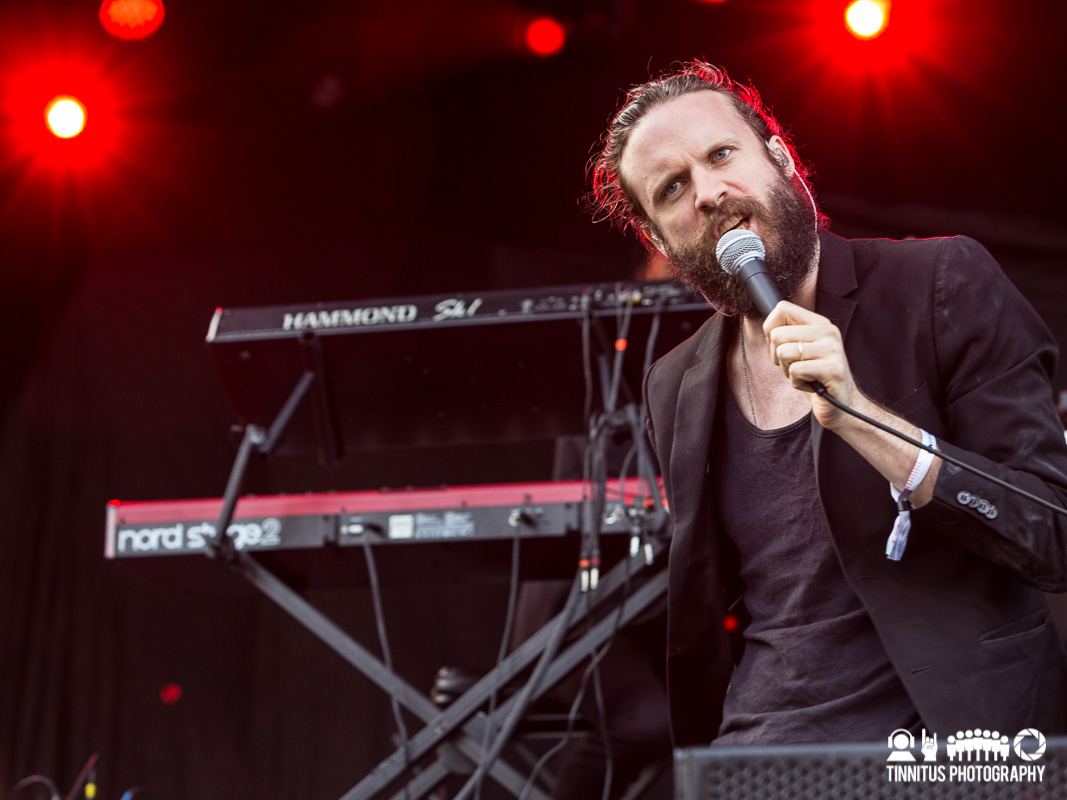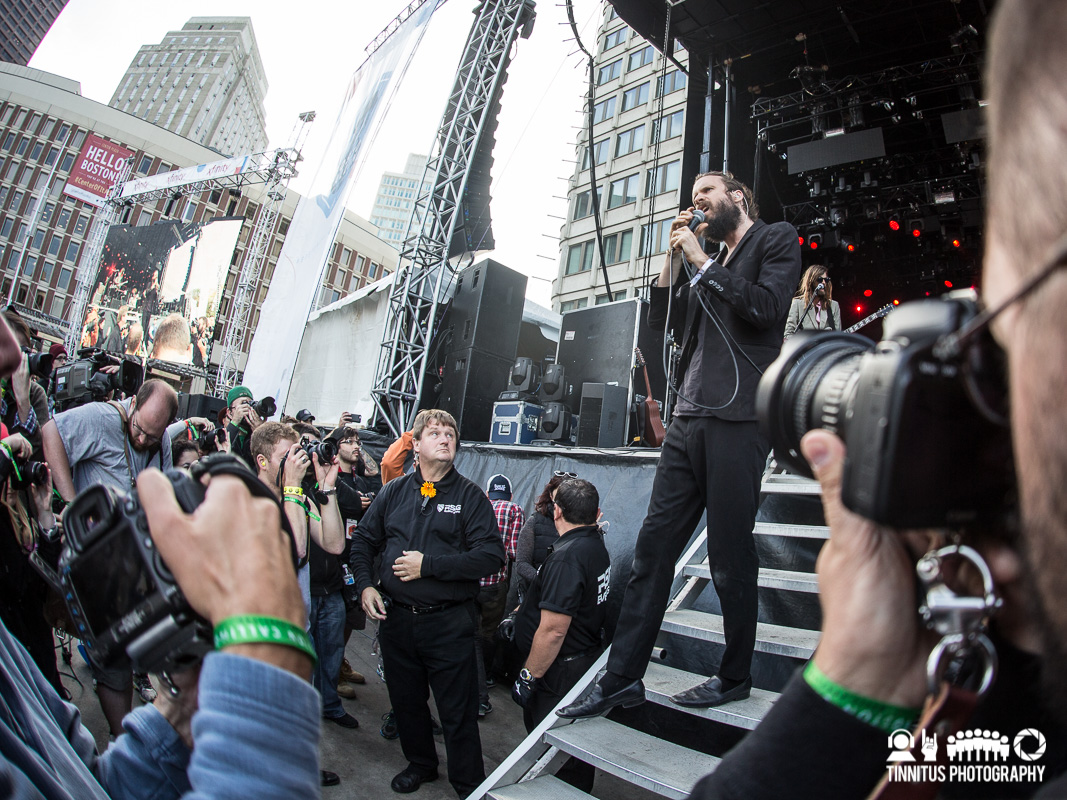 Walk The Moon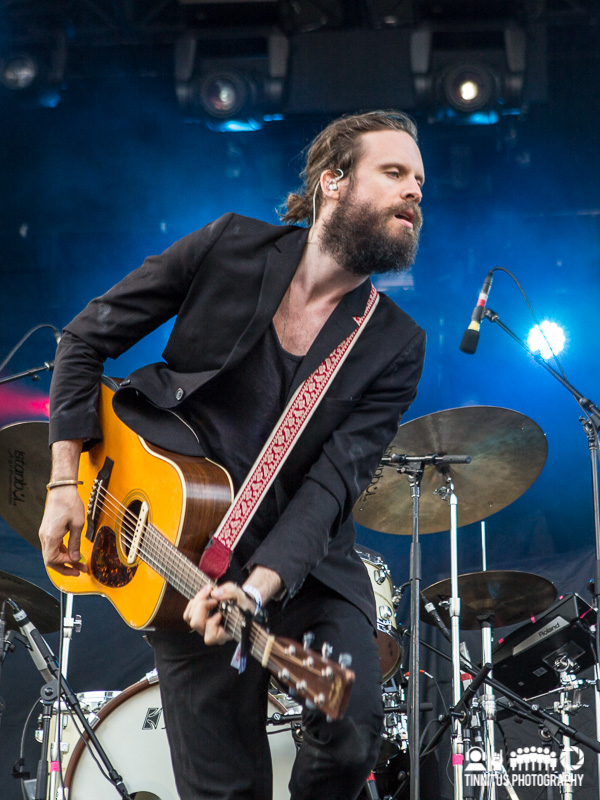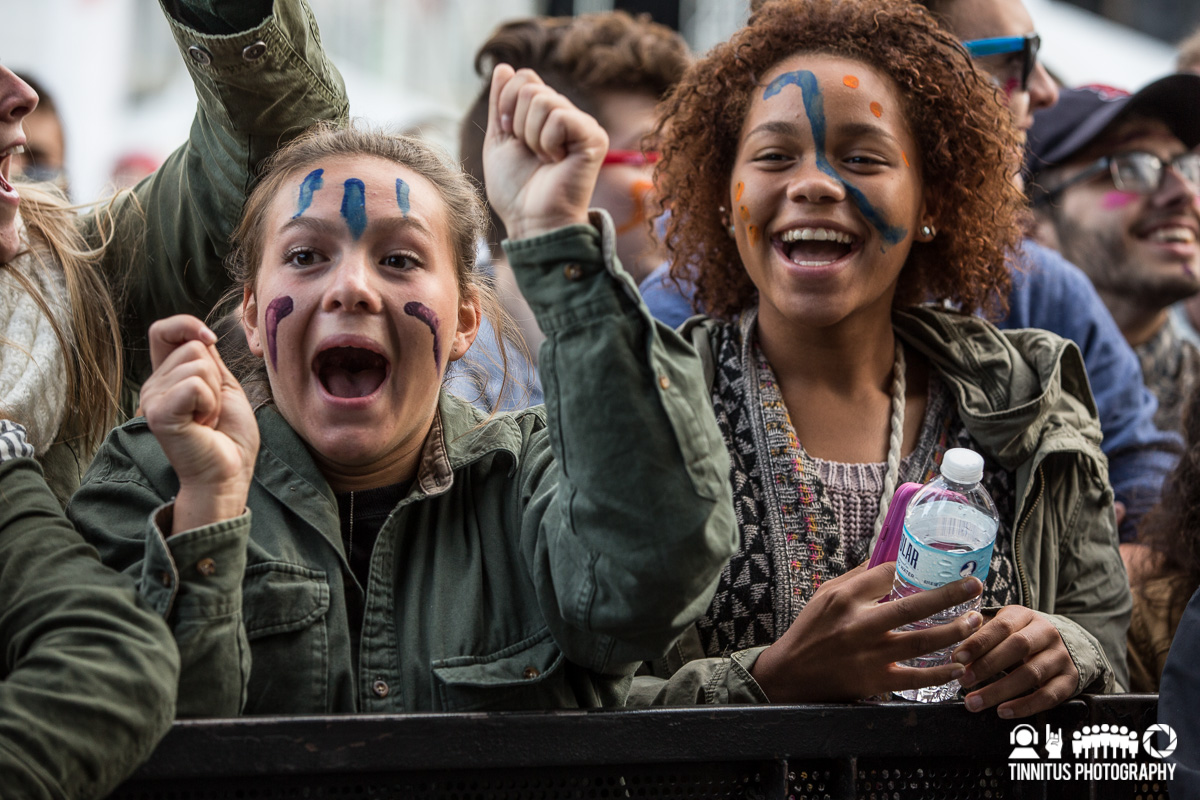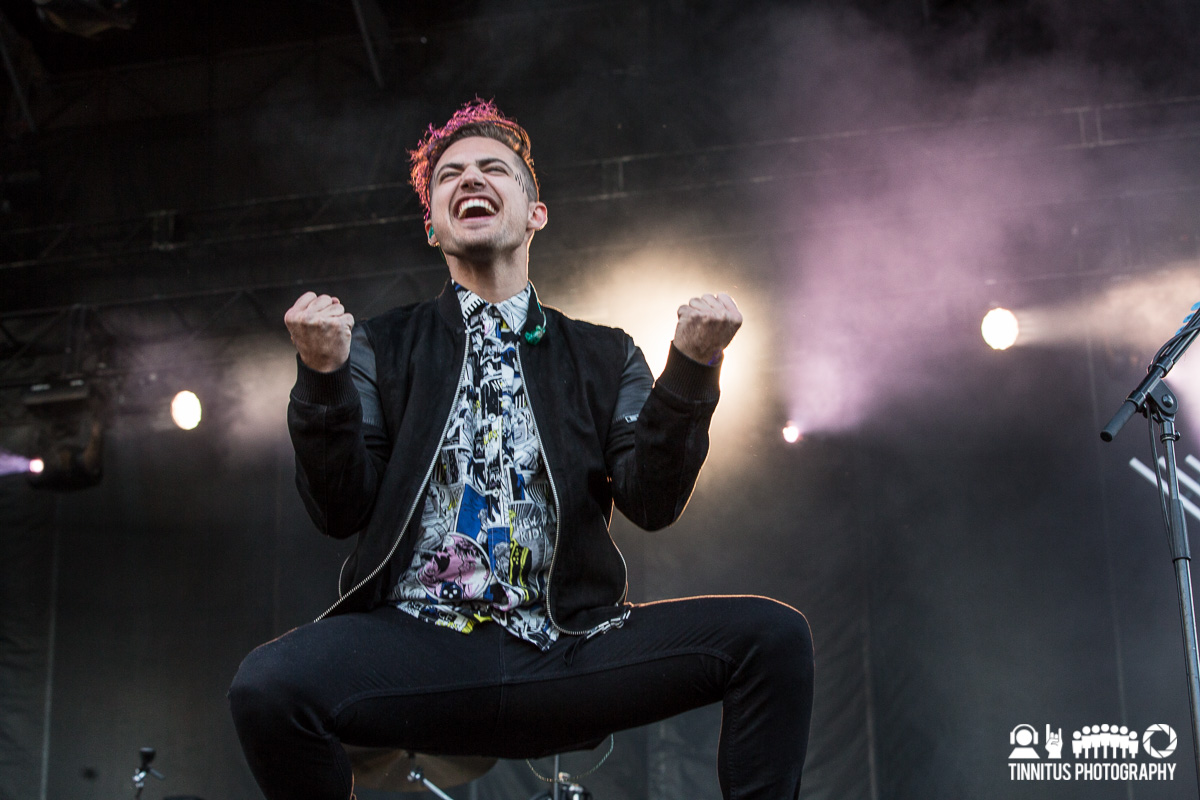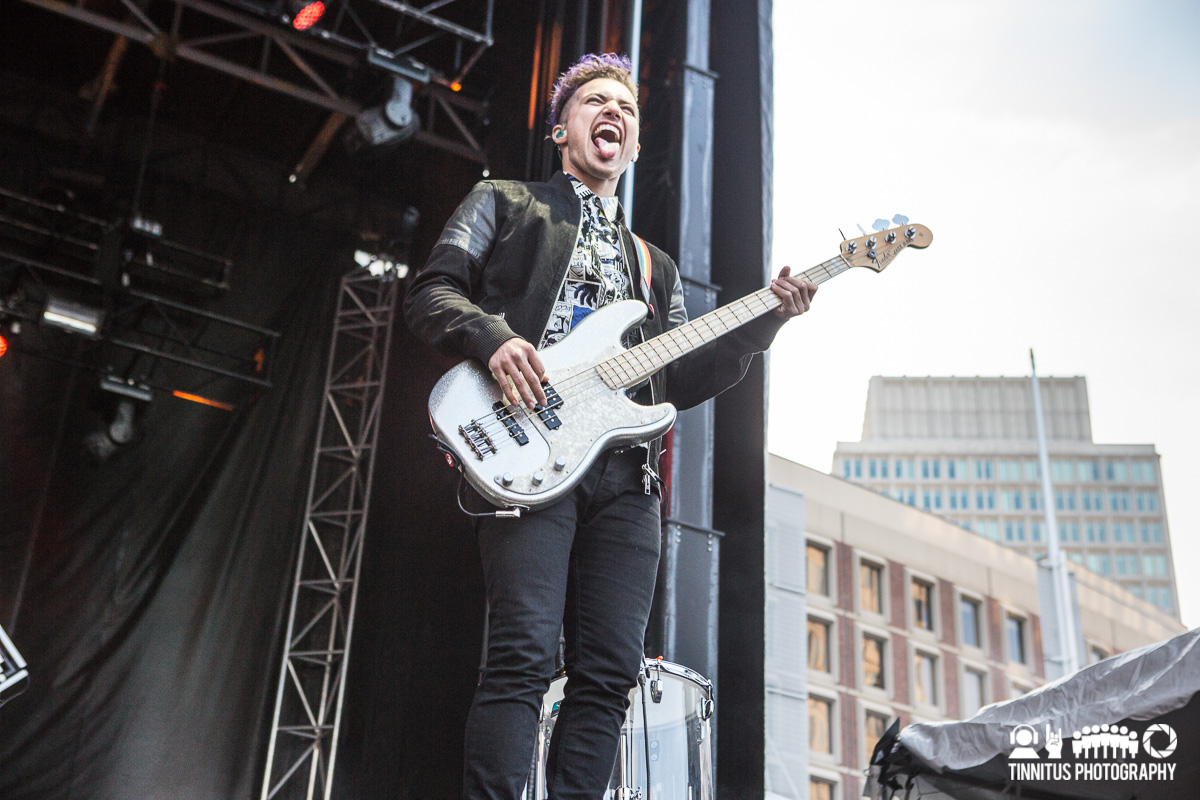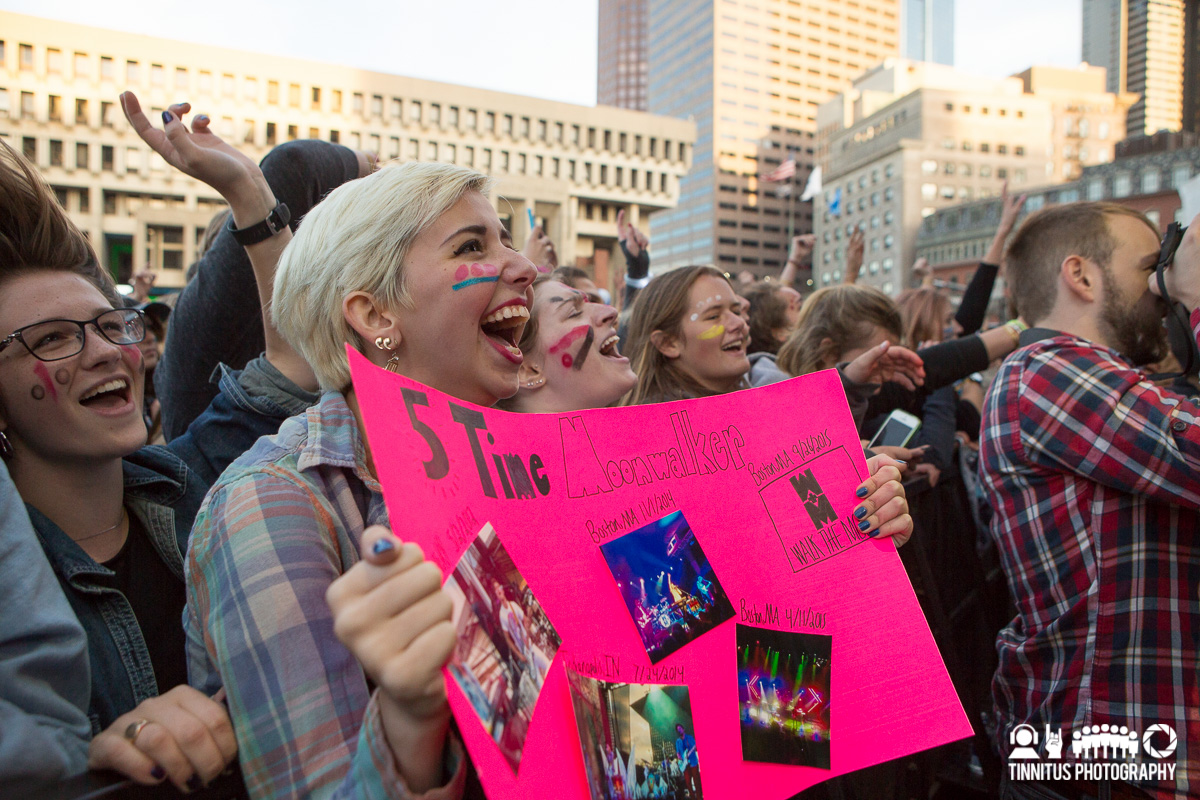 Day 3
Bully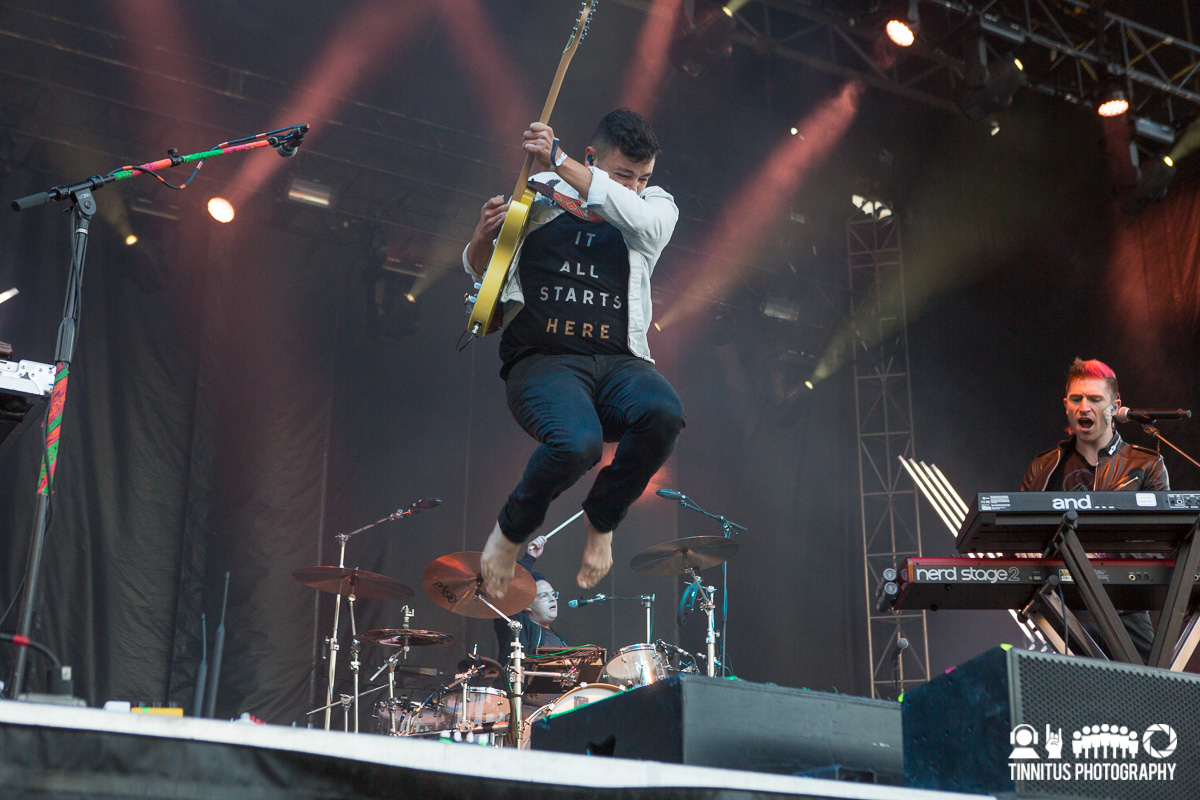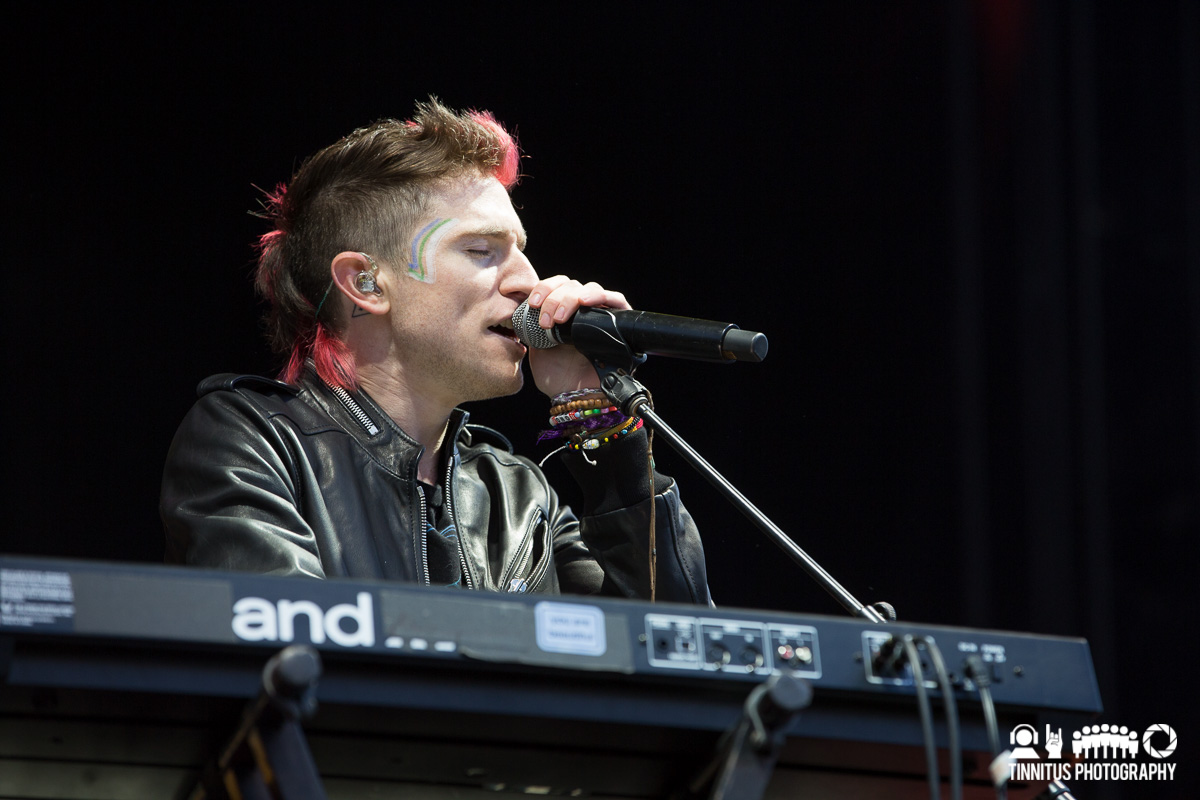 FIDLAR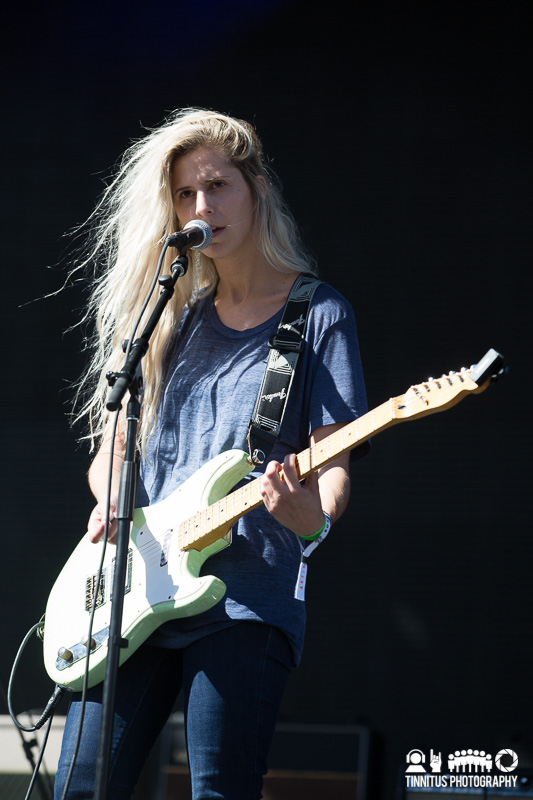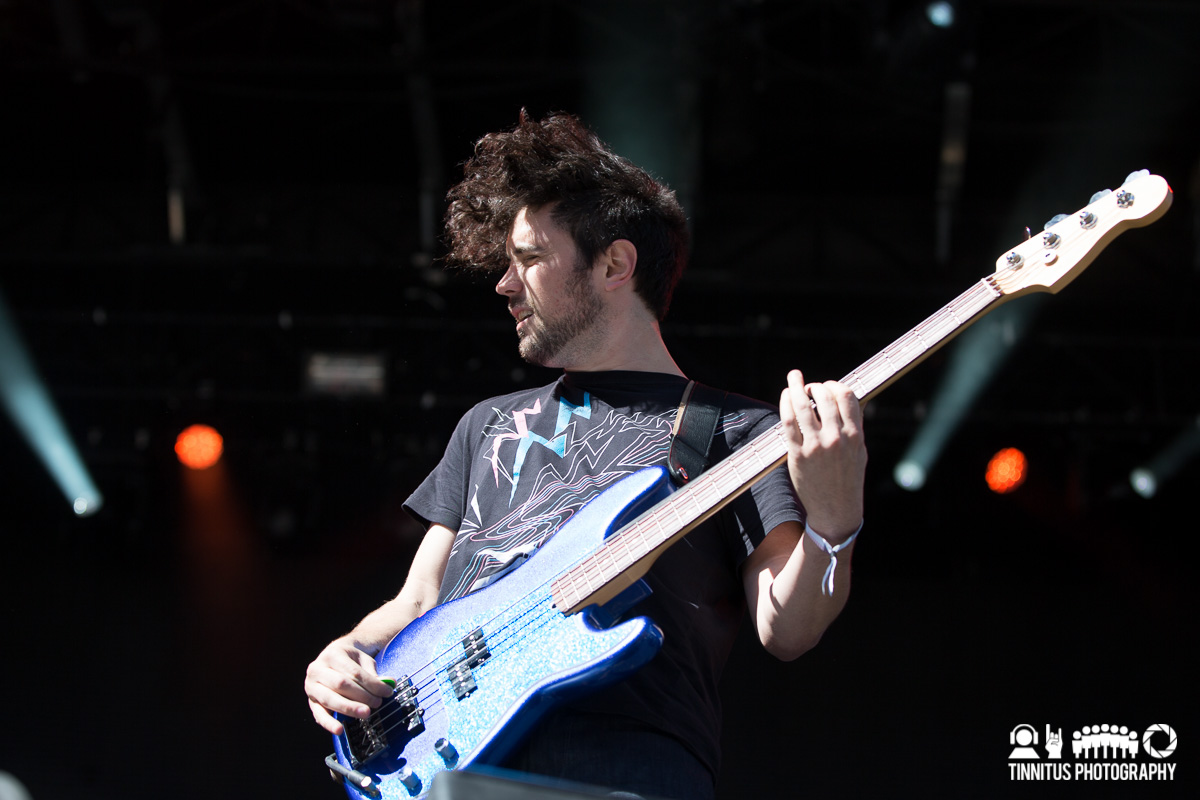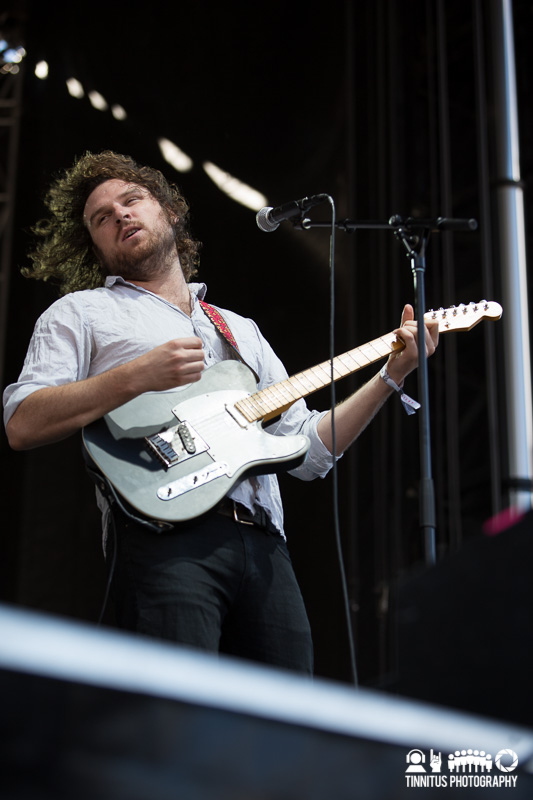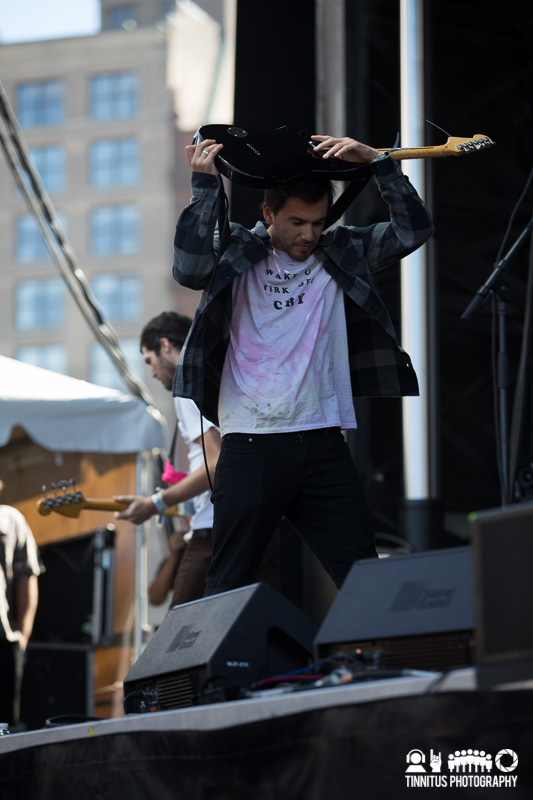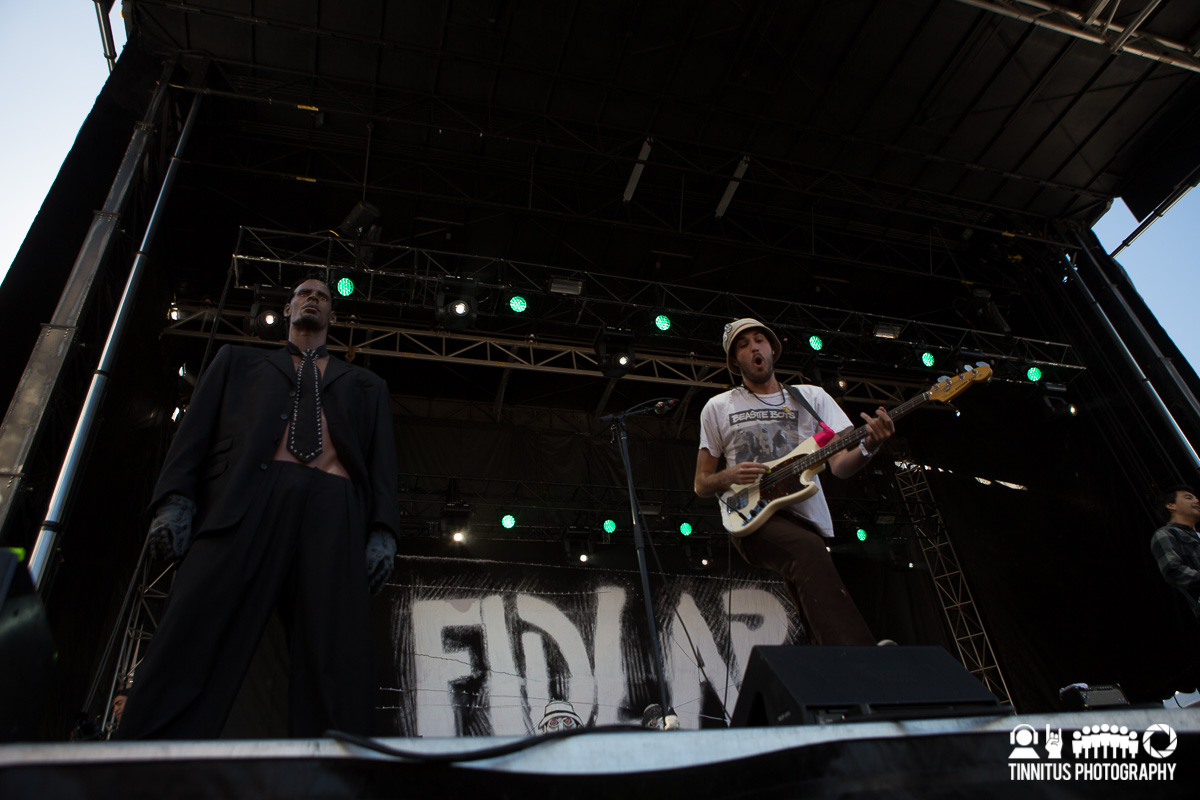 Daughter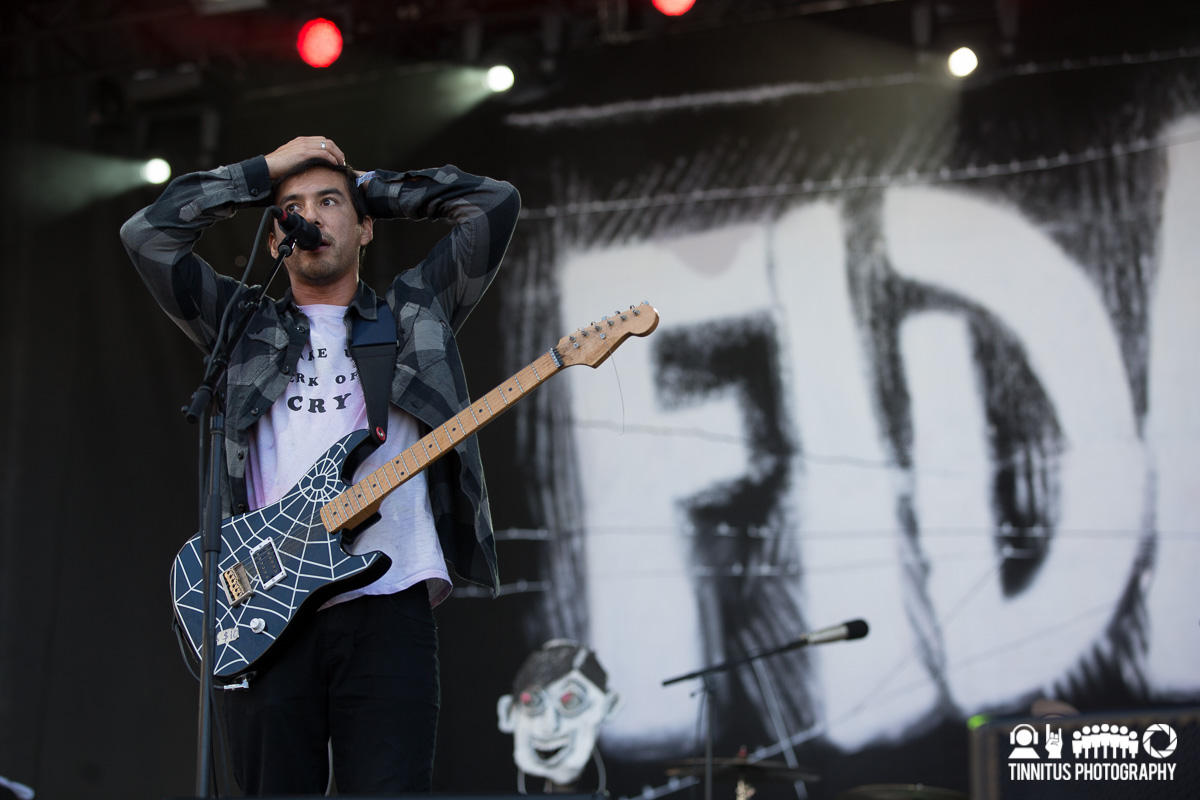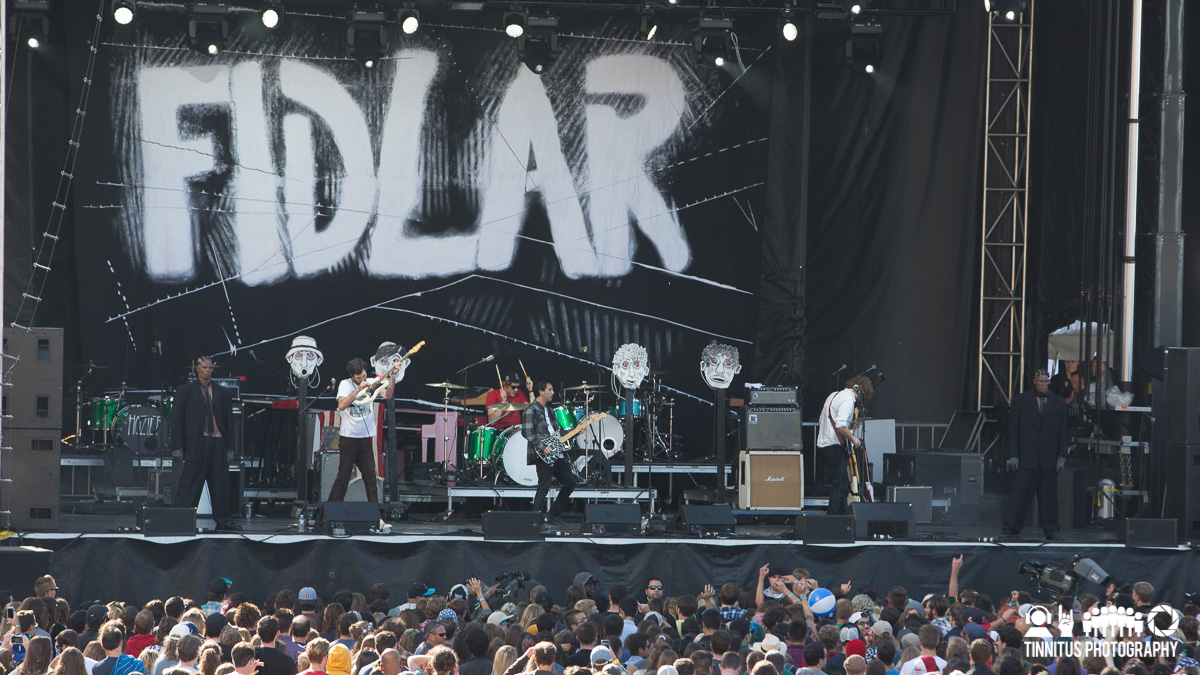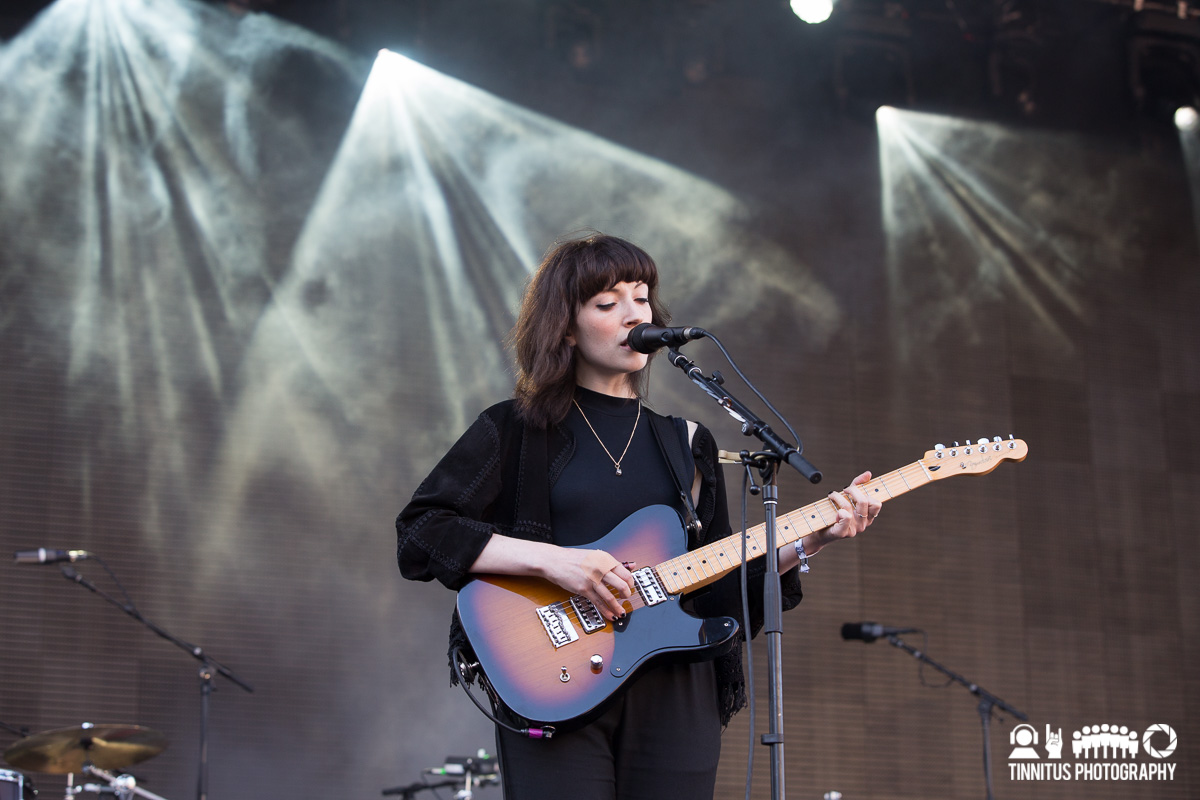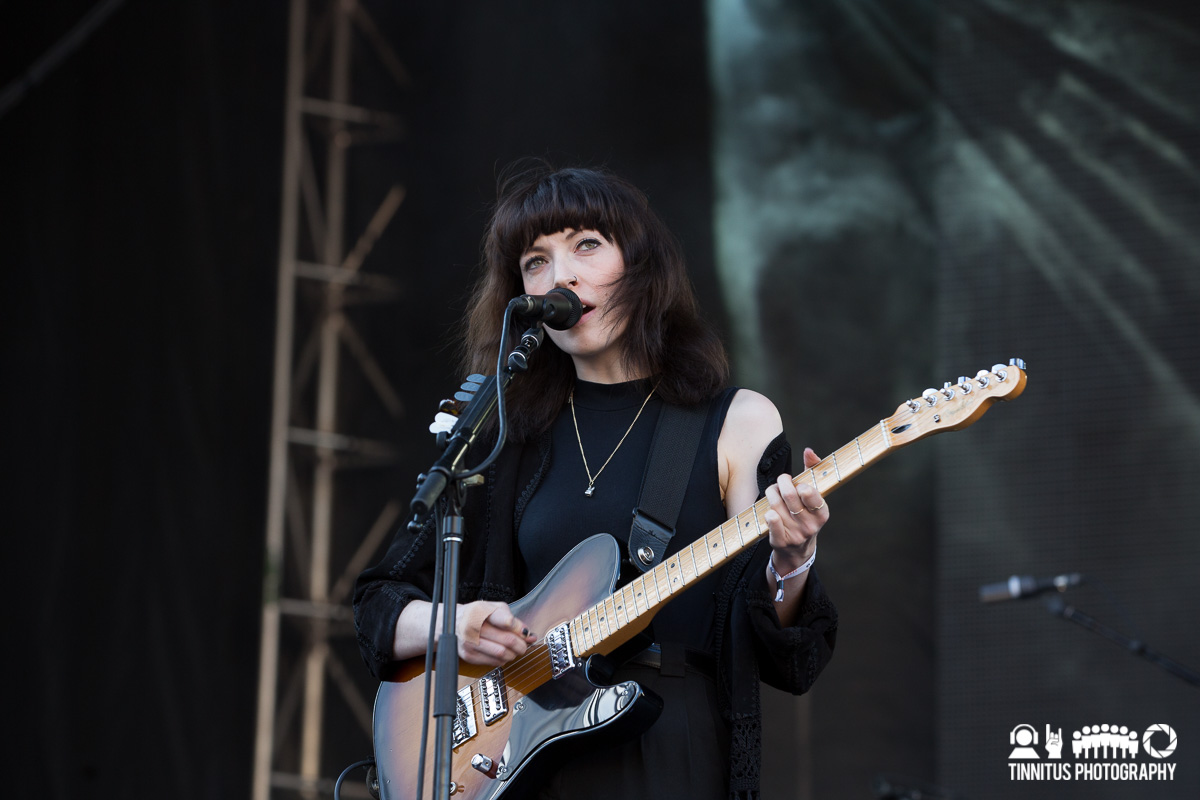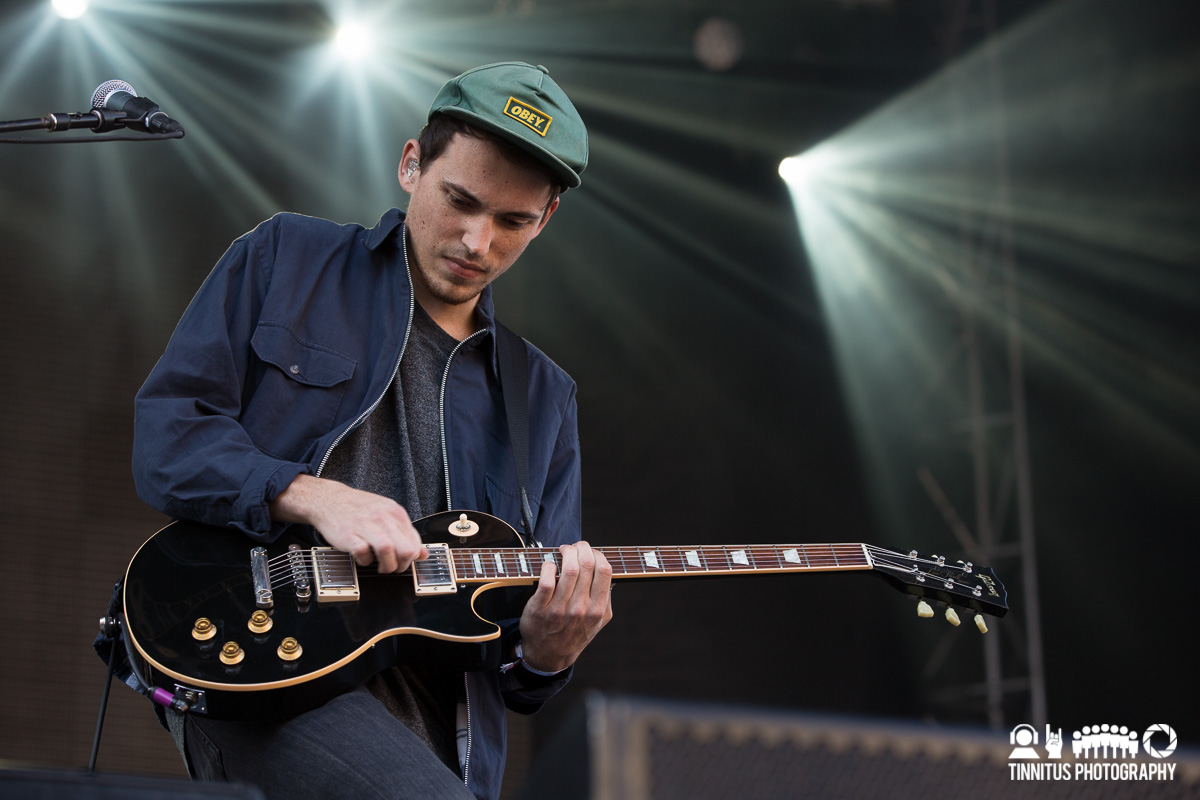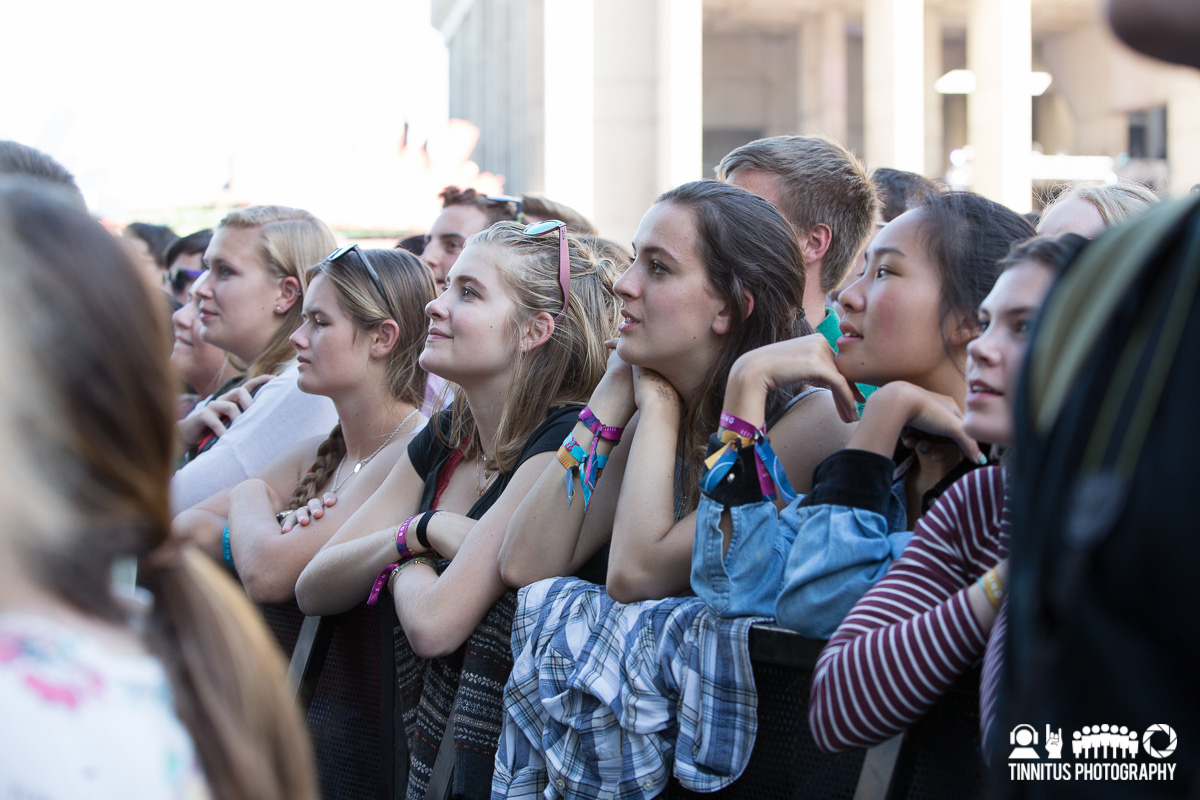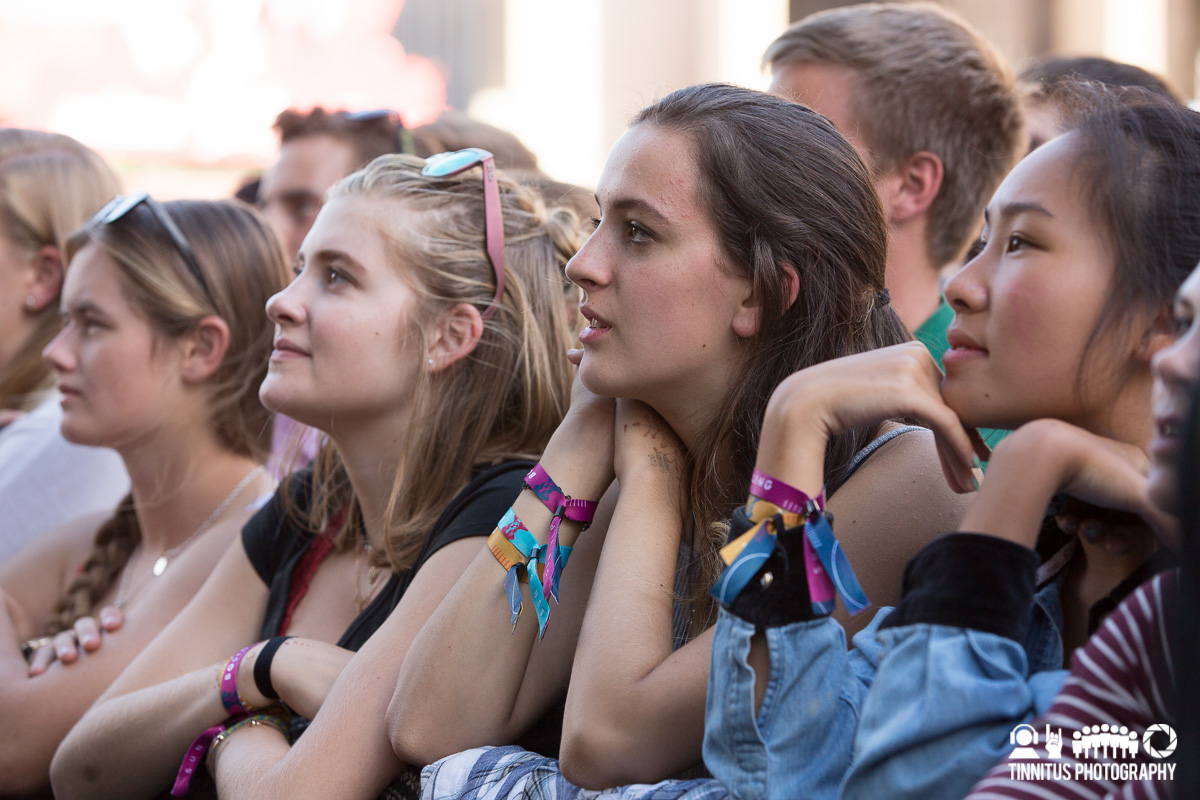 Alicia Bognanno of Bully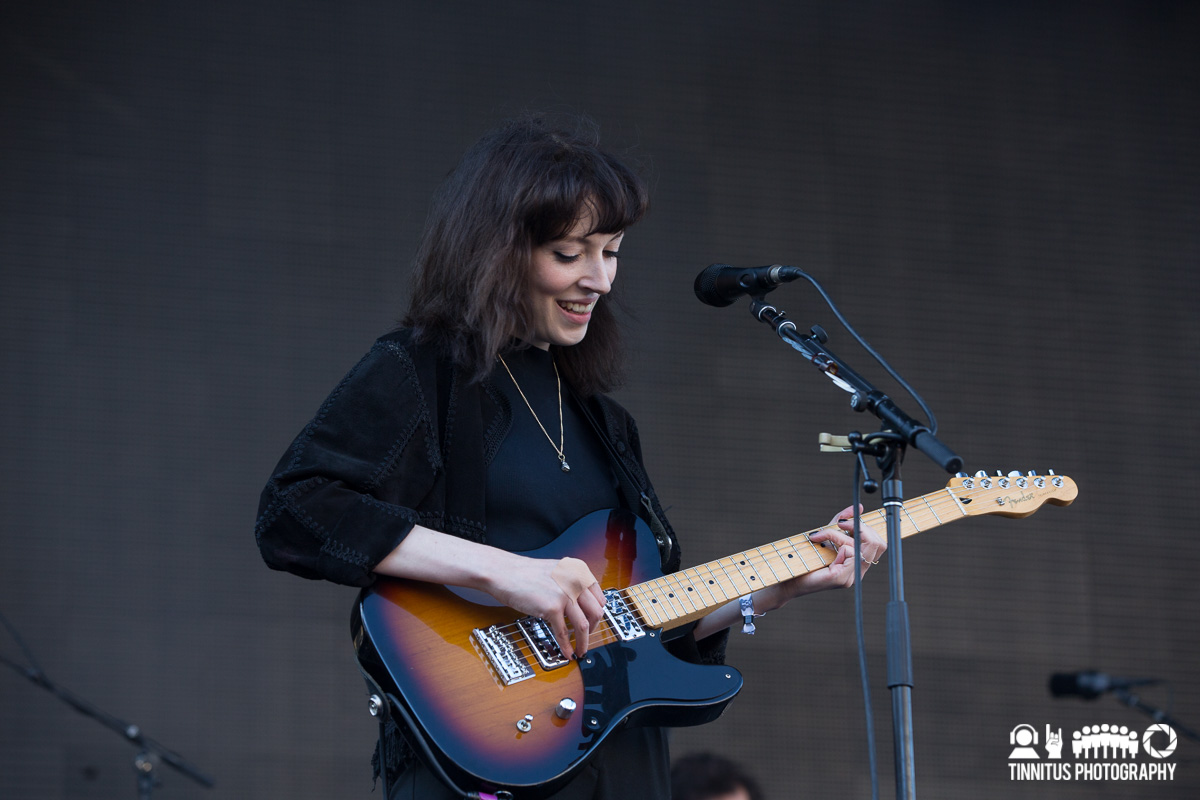 Twin Shadow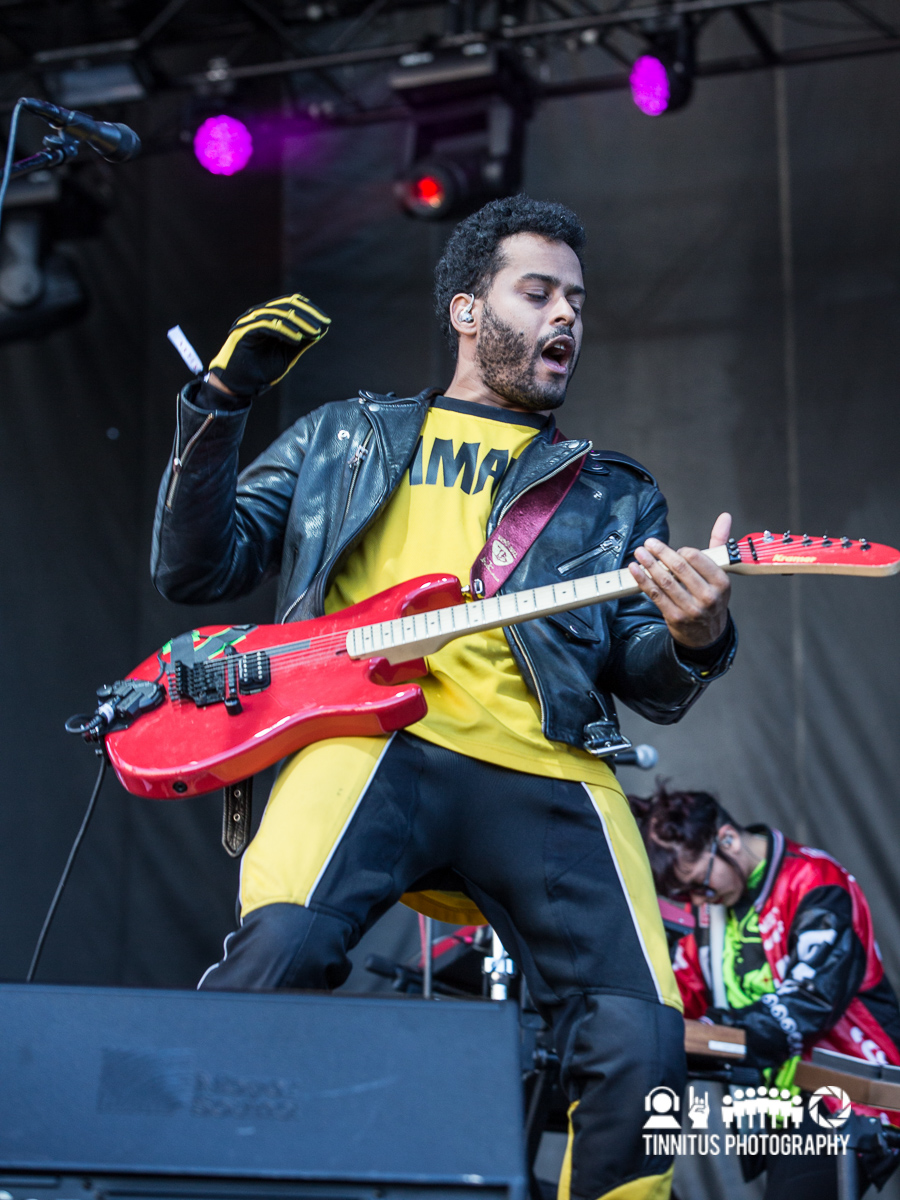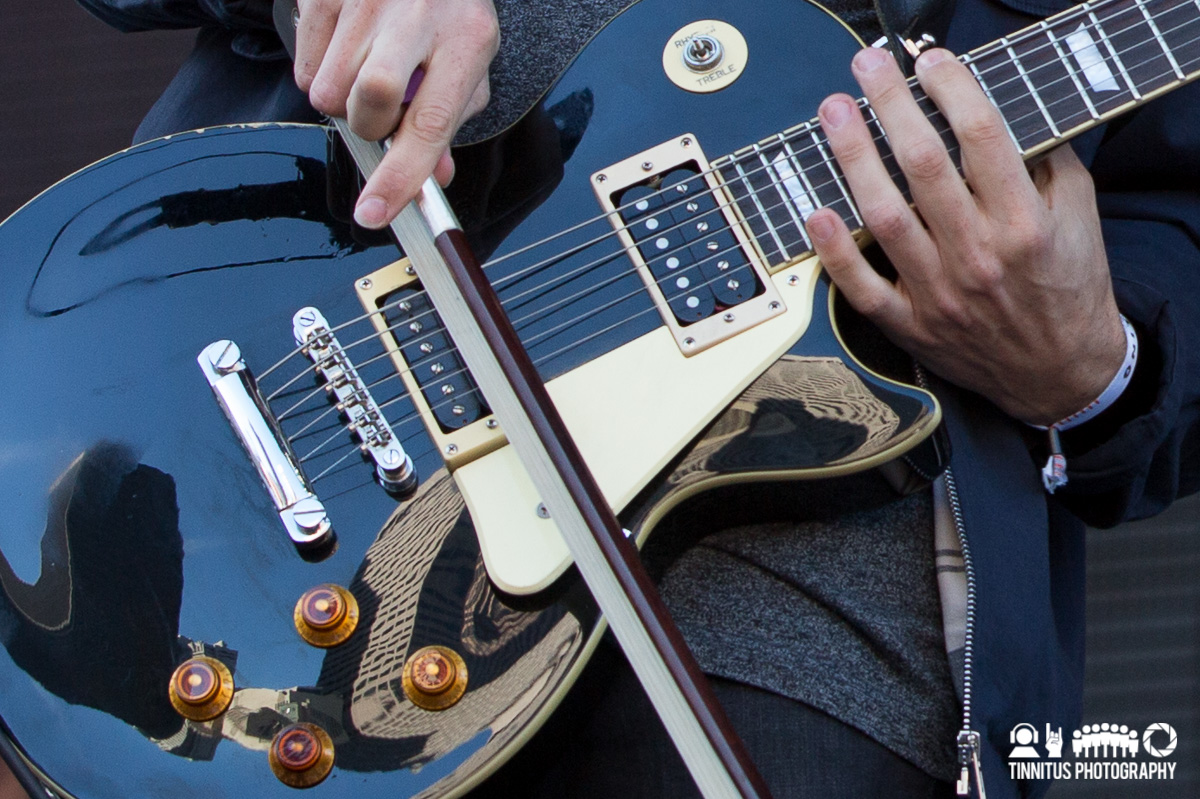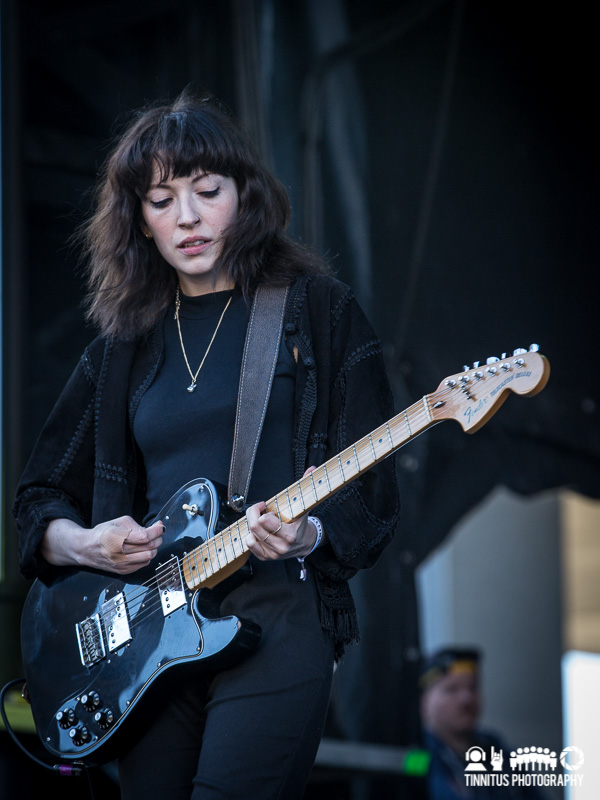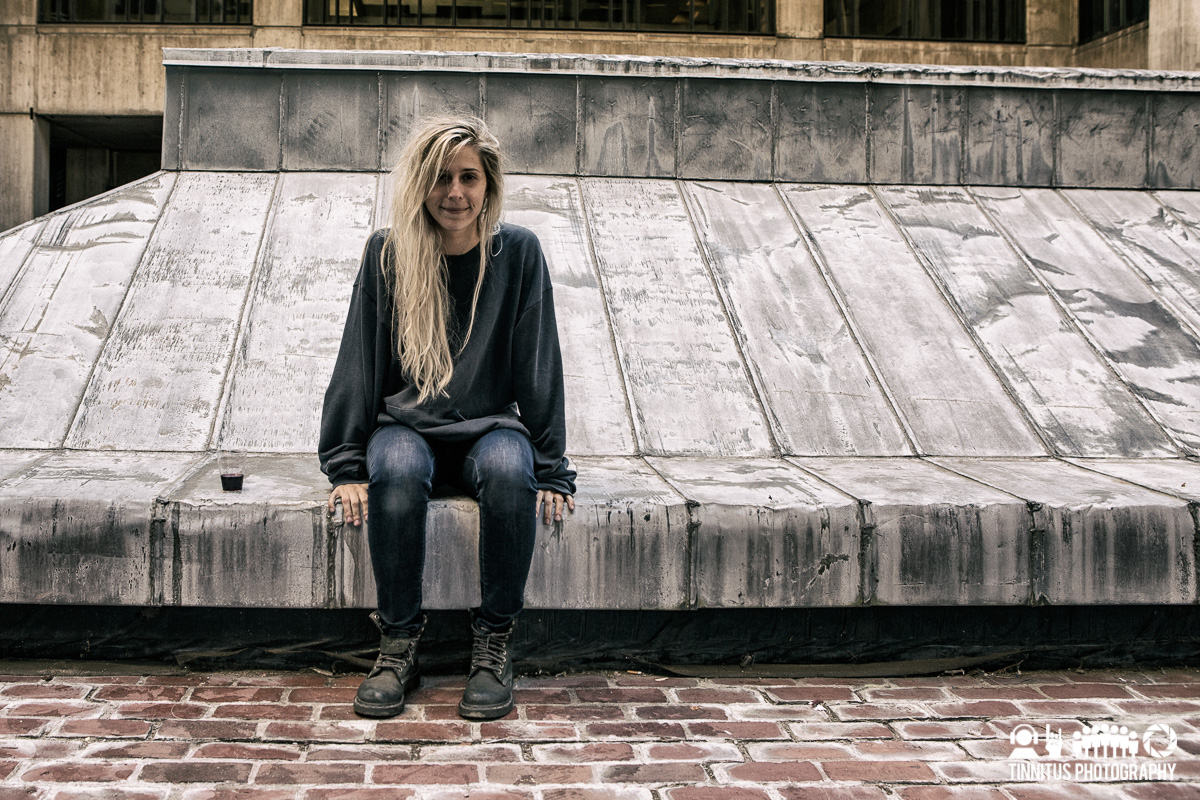 Misterwives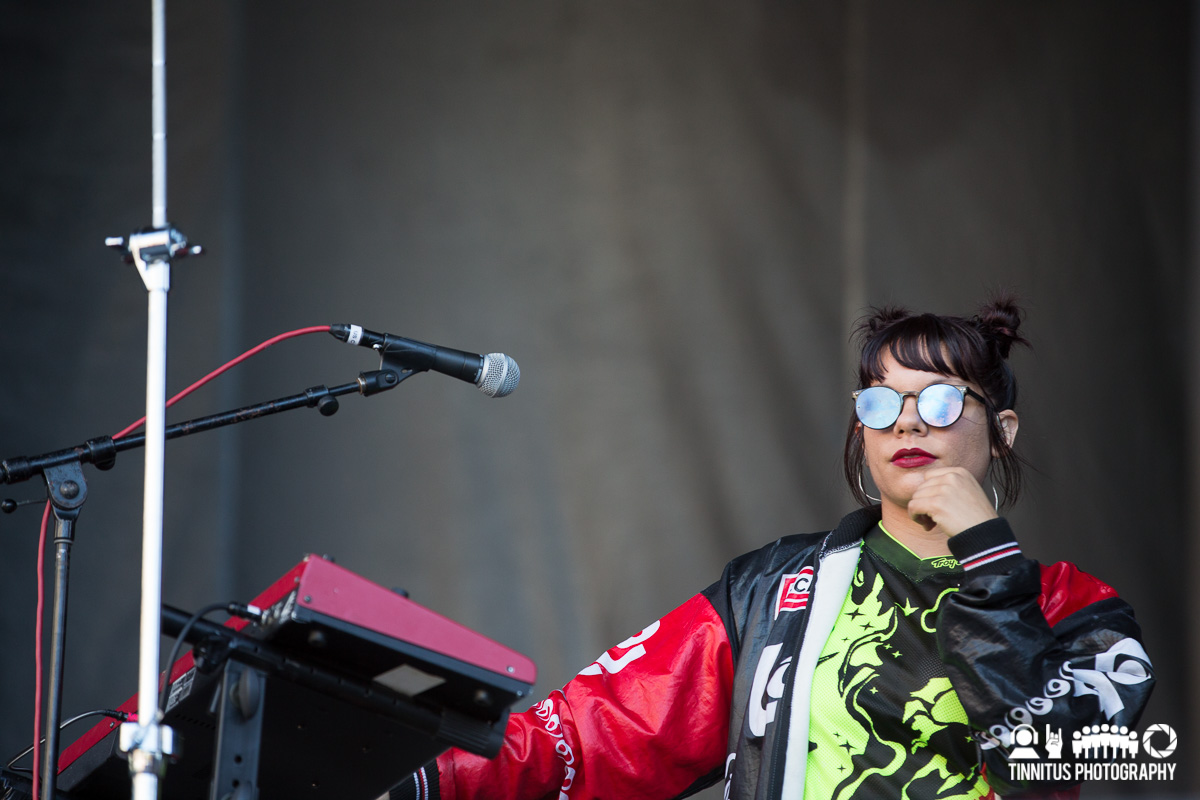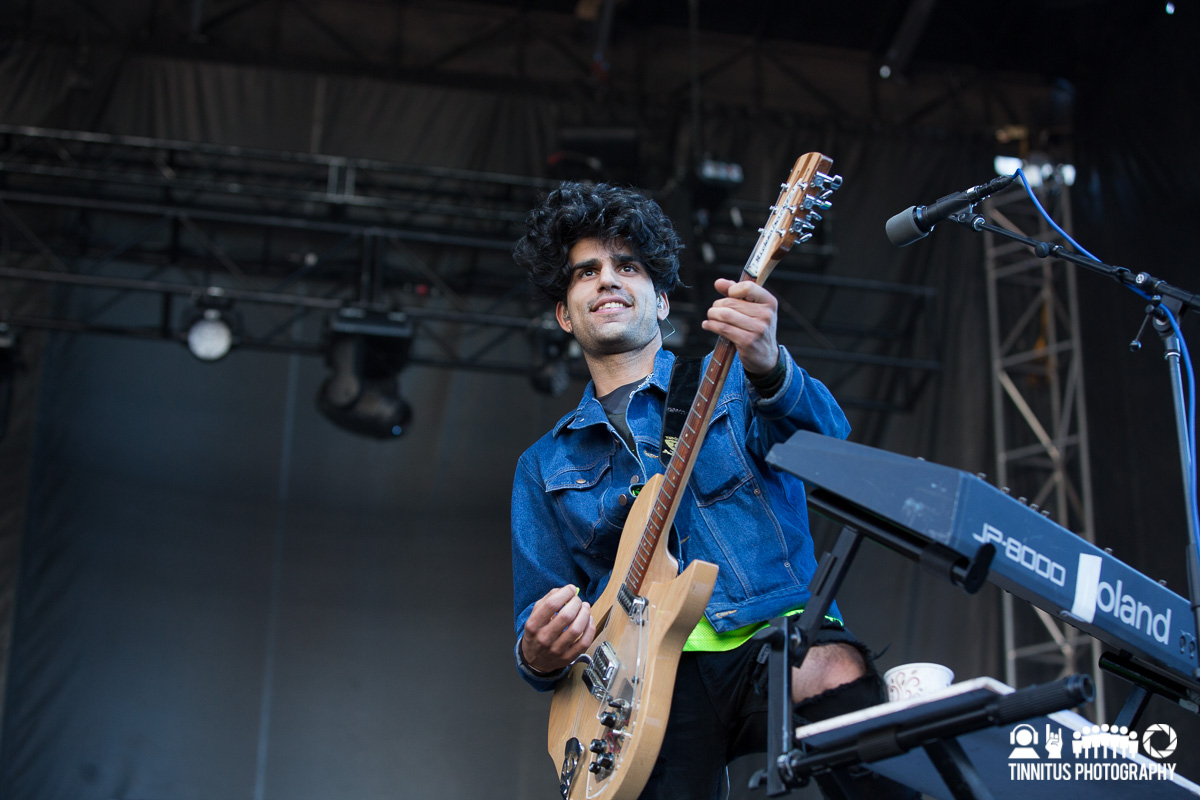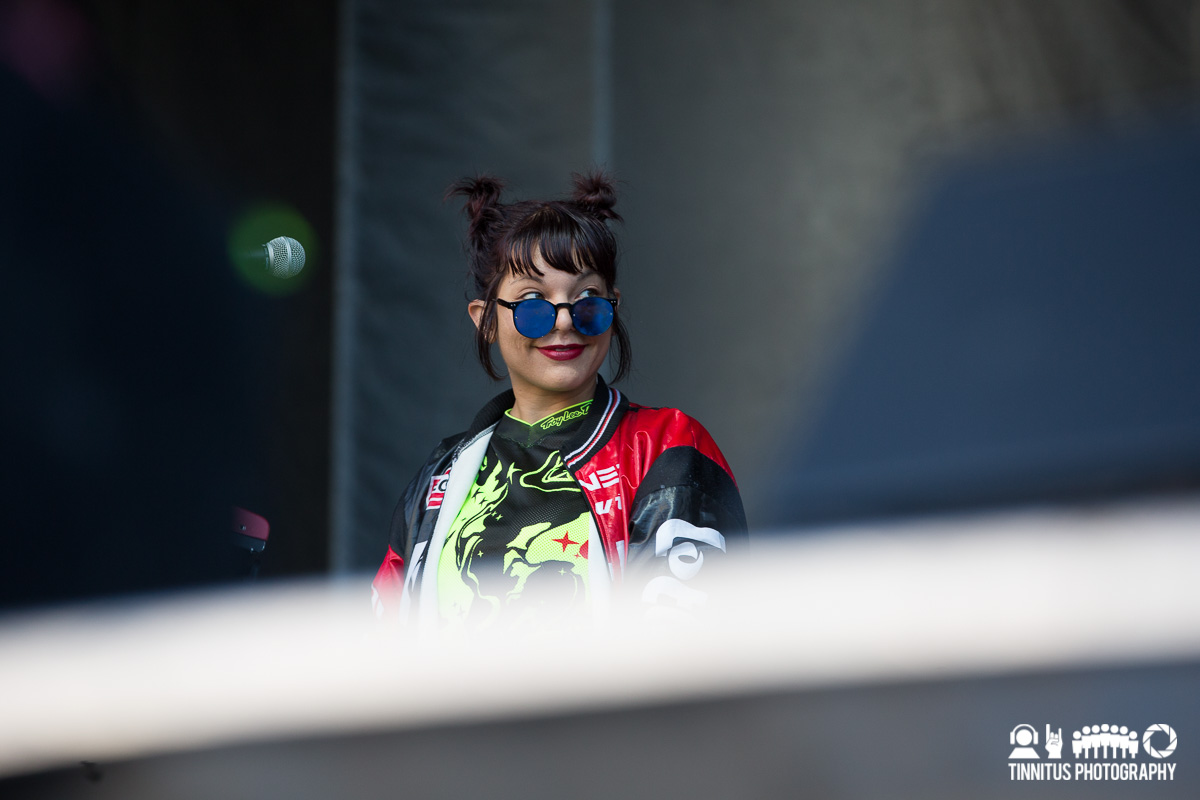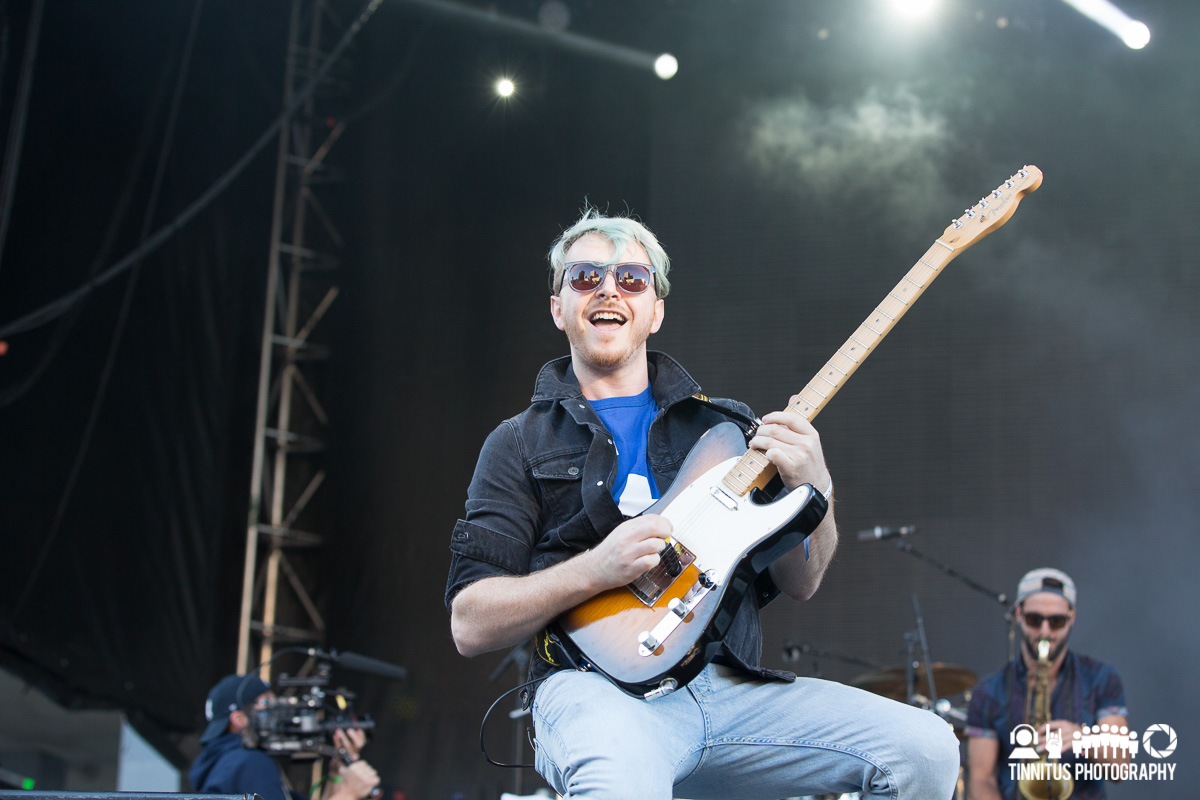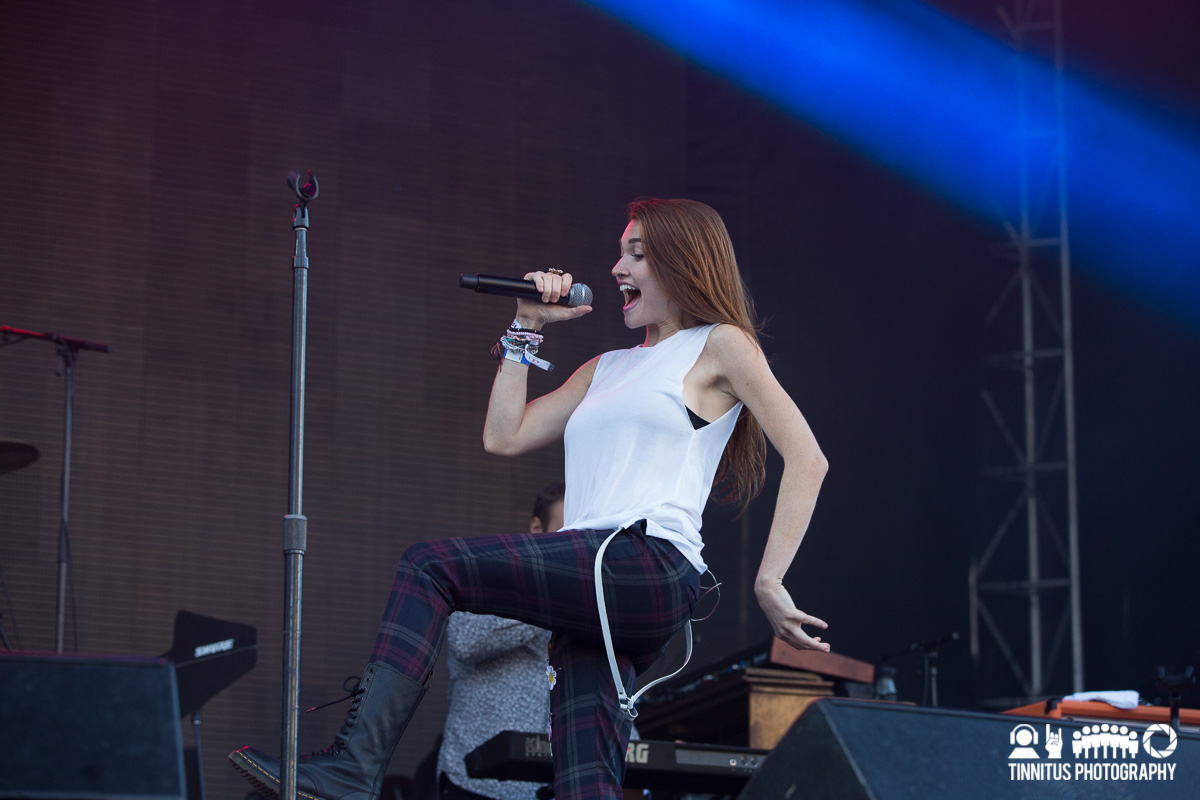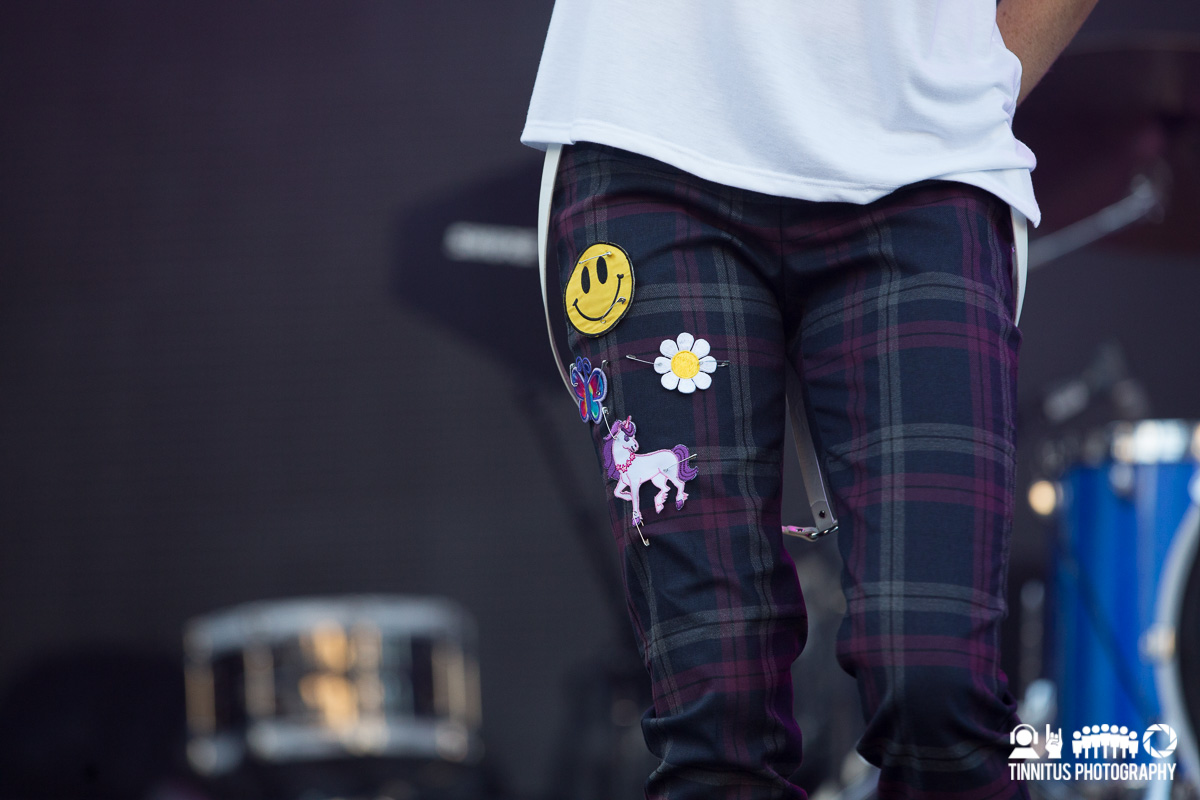 Nate Reuss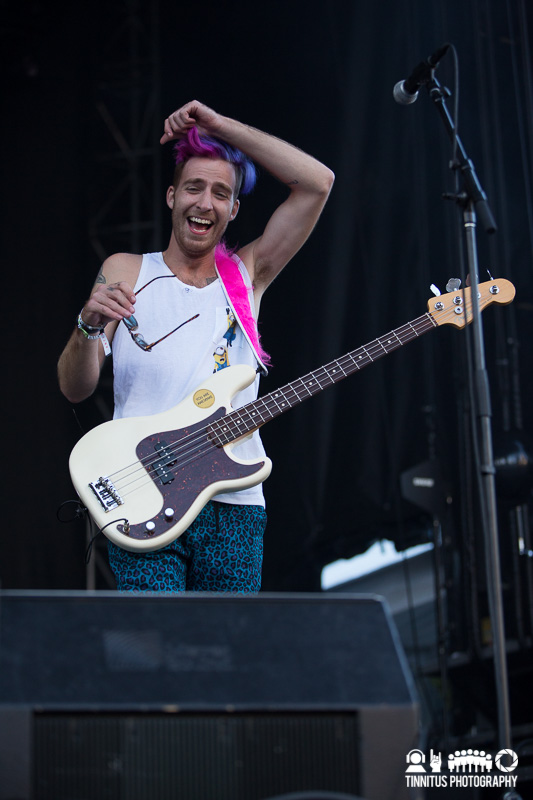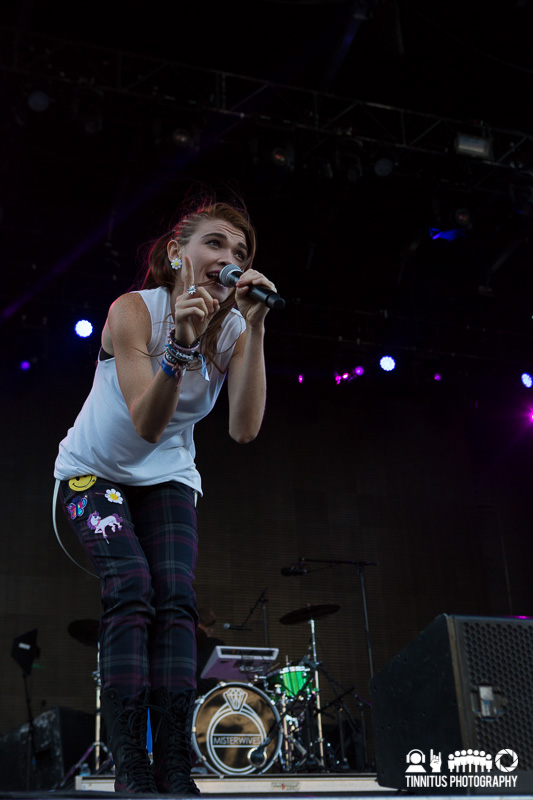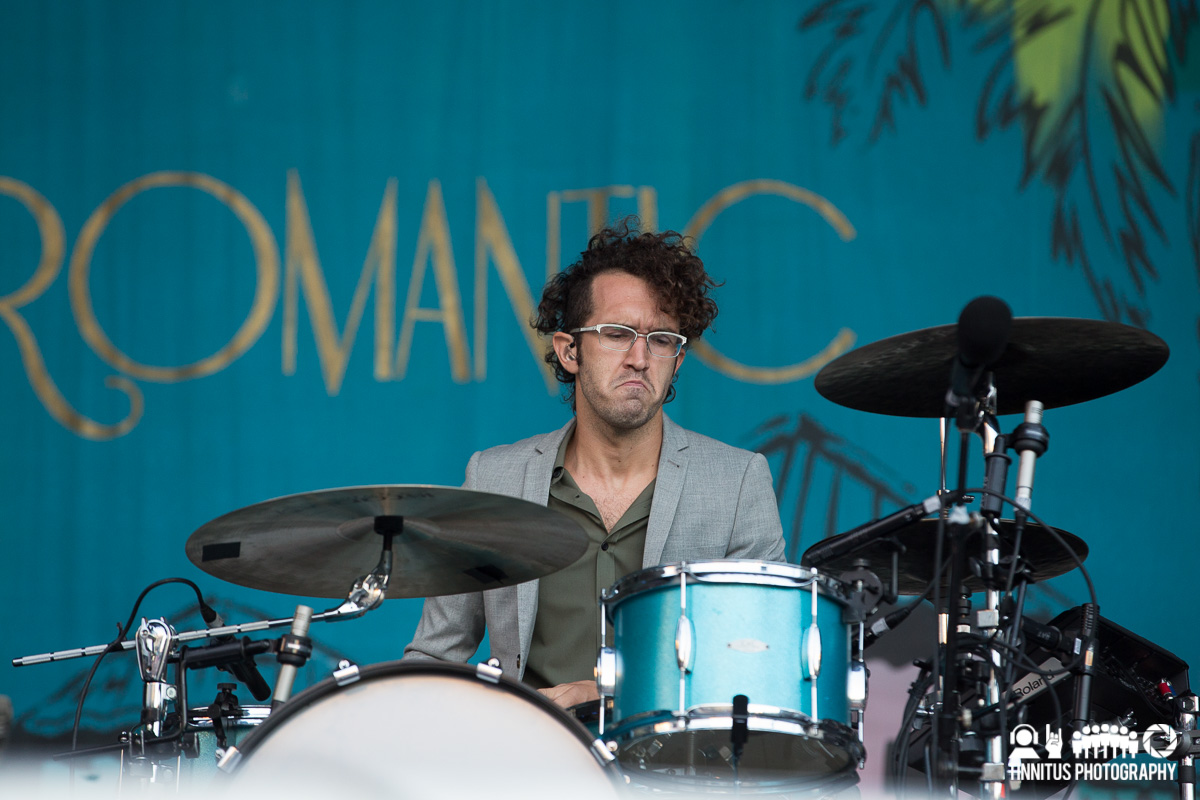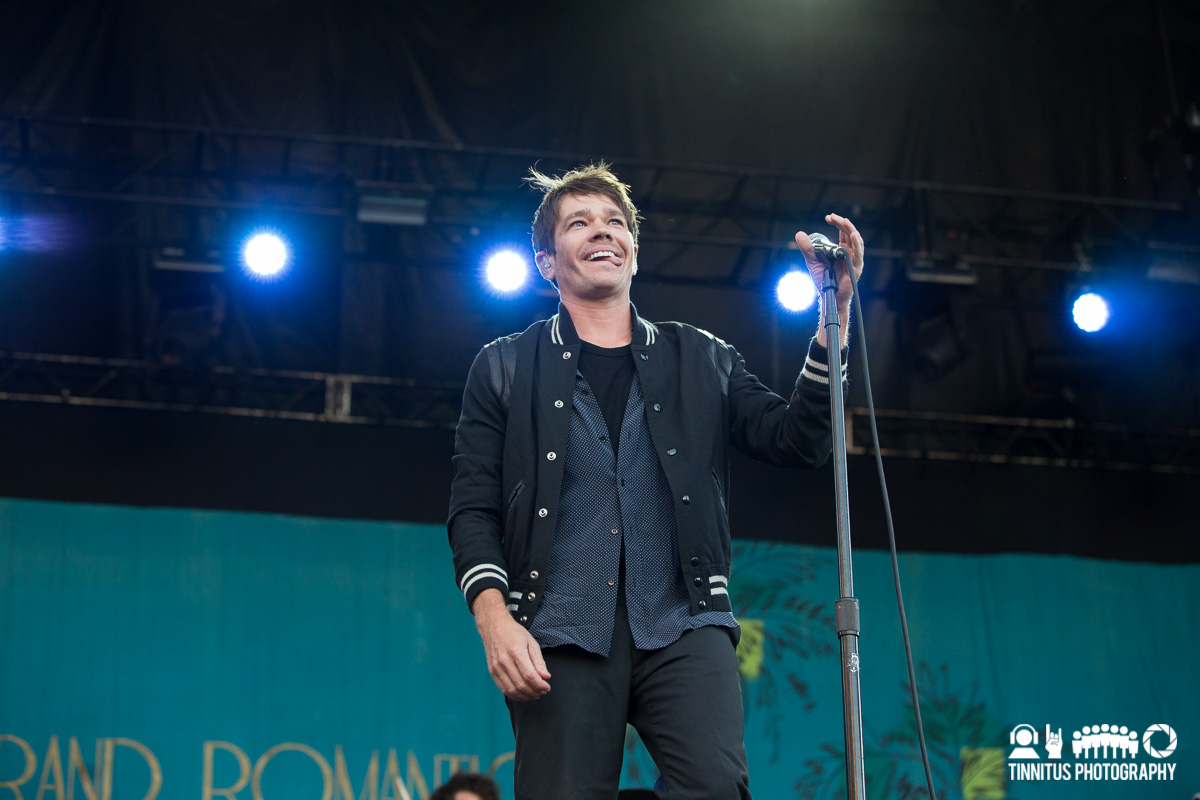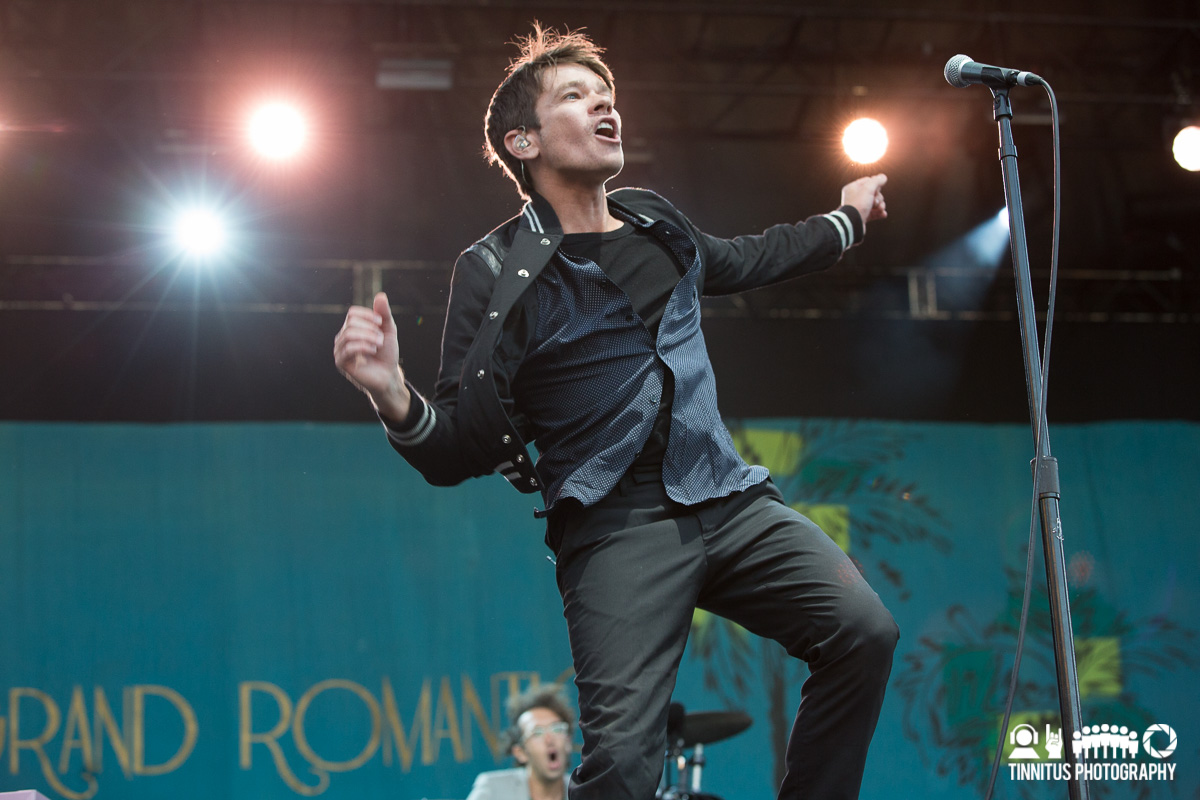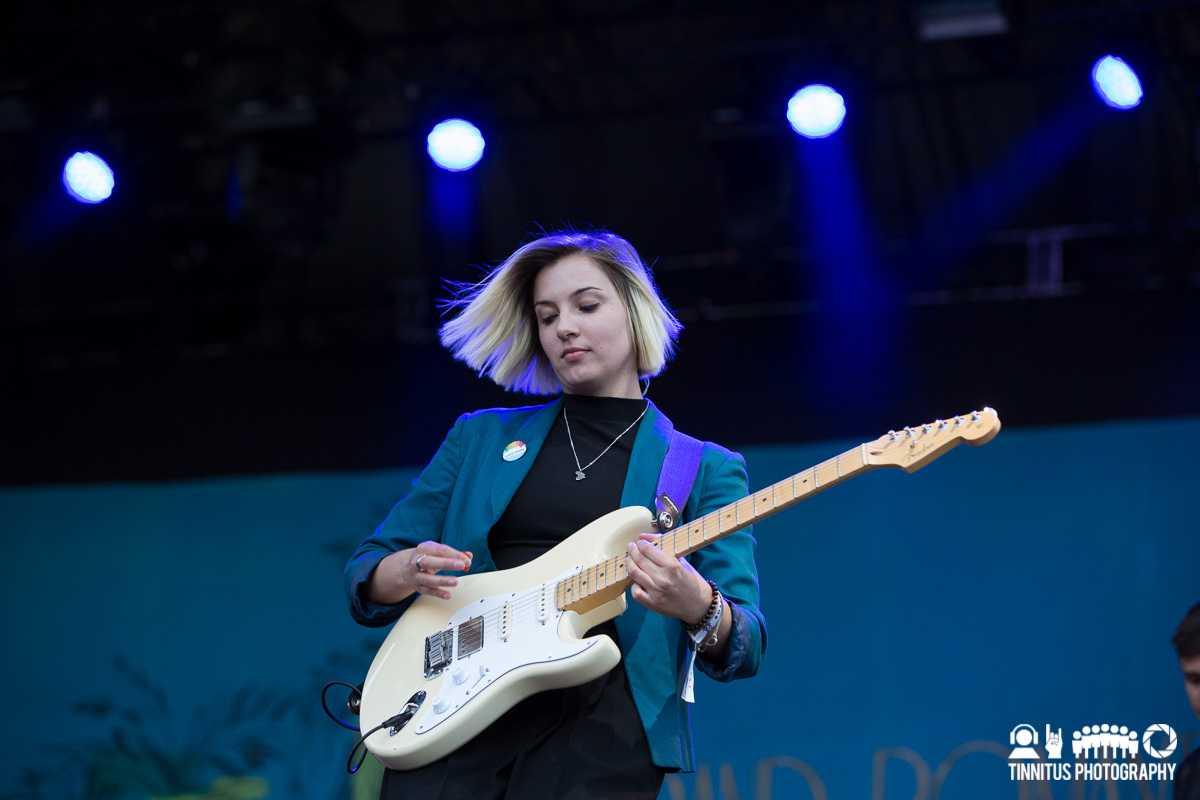 Ben Howard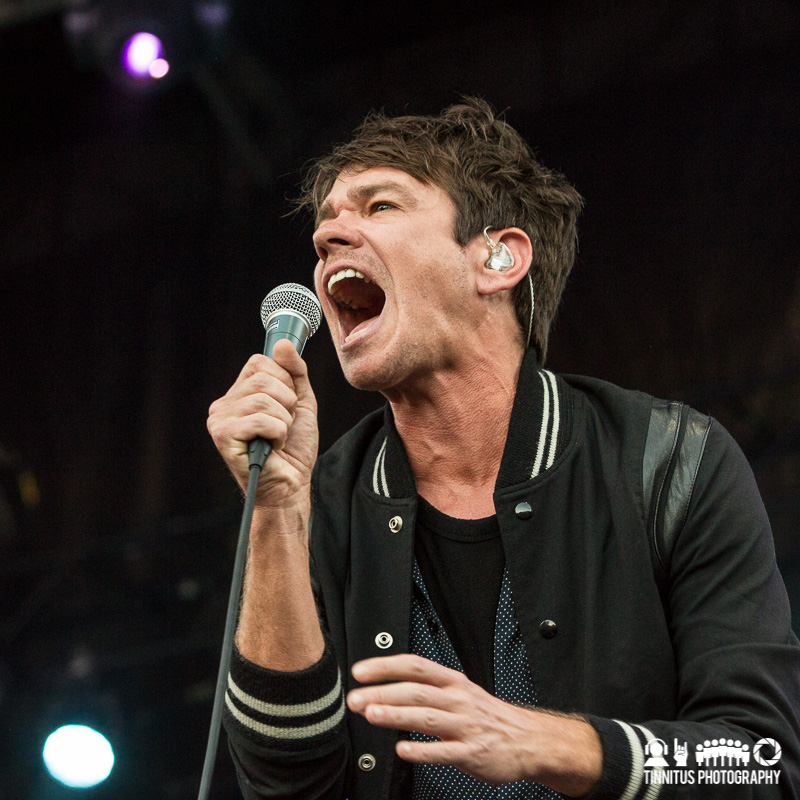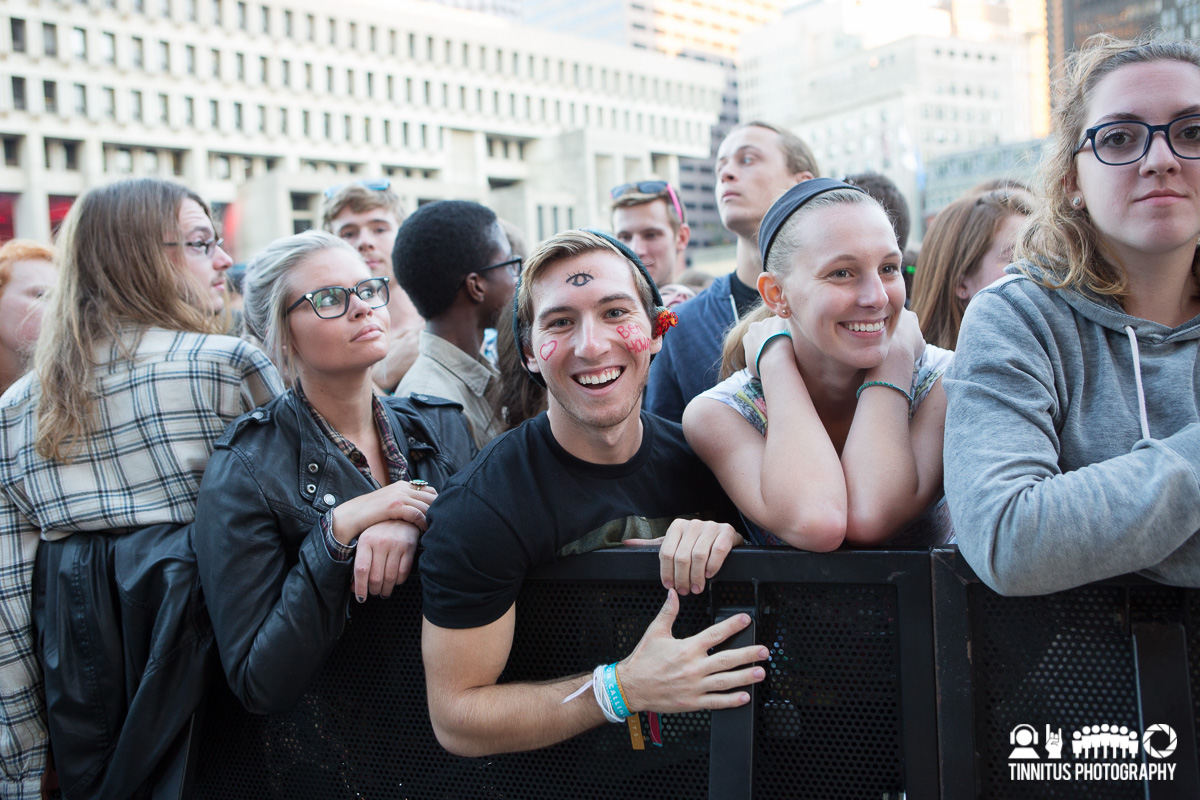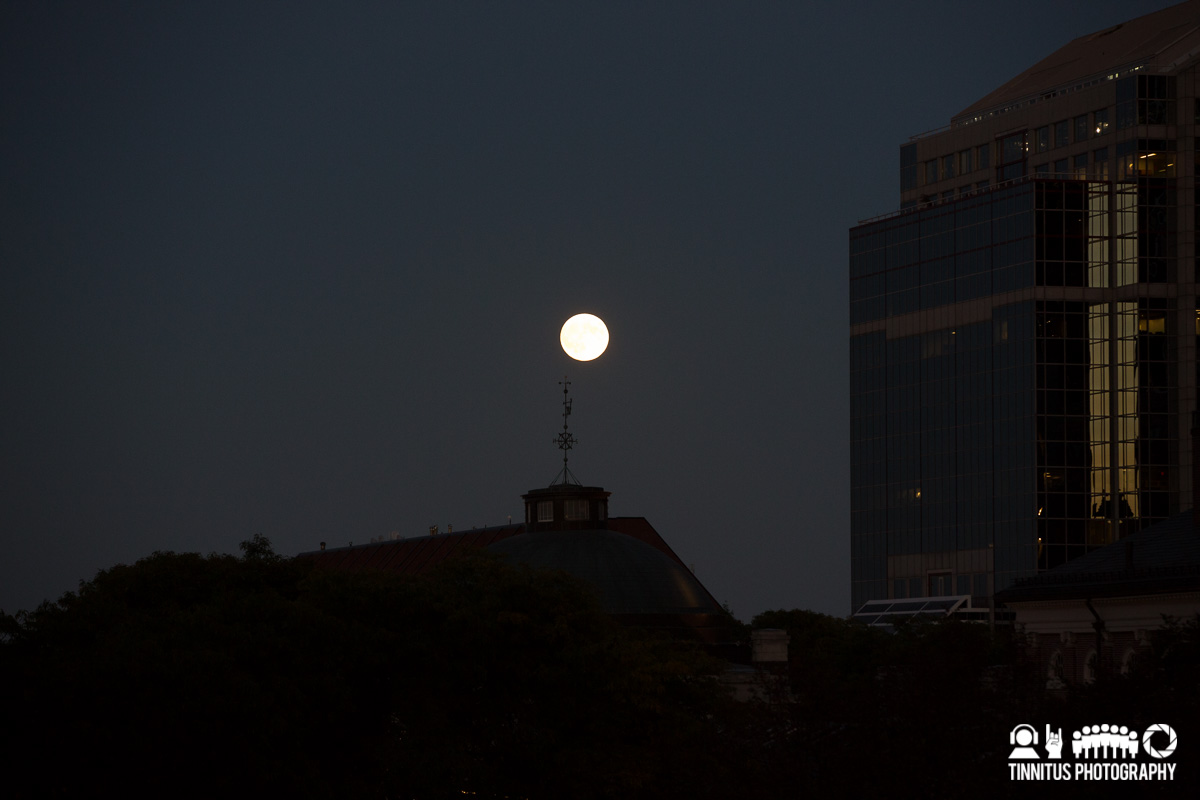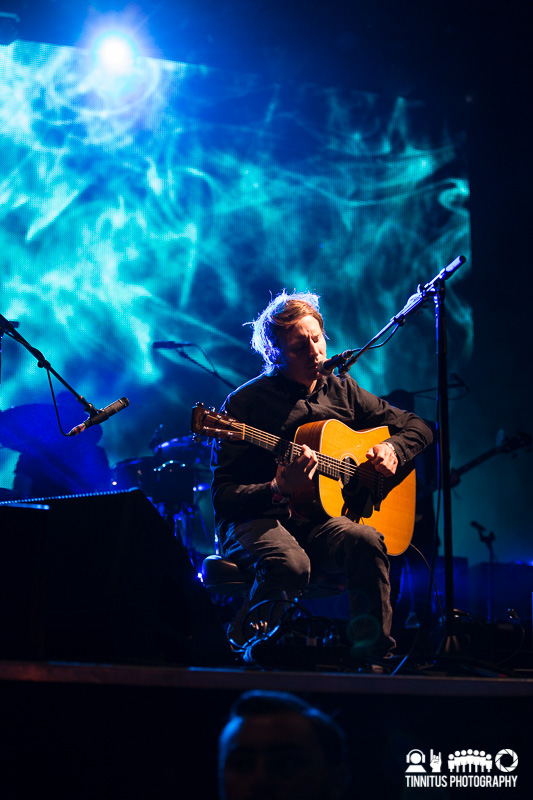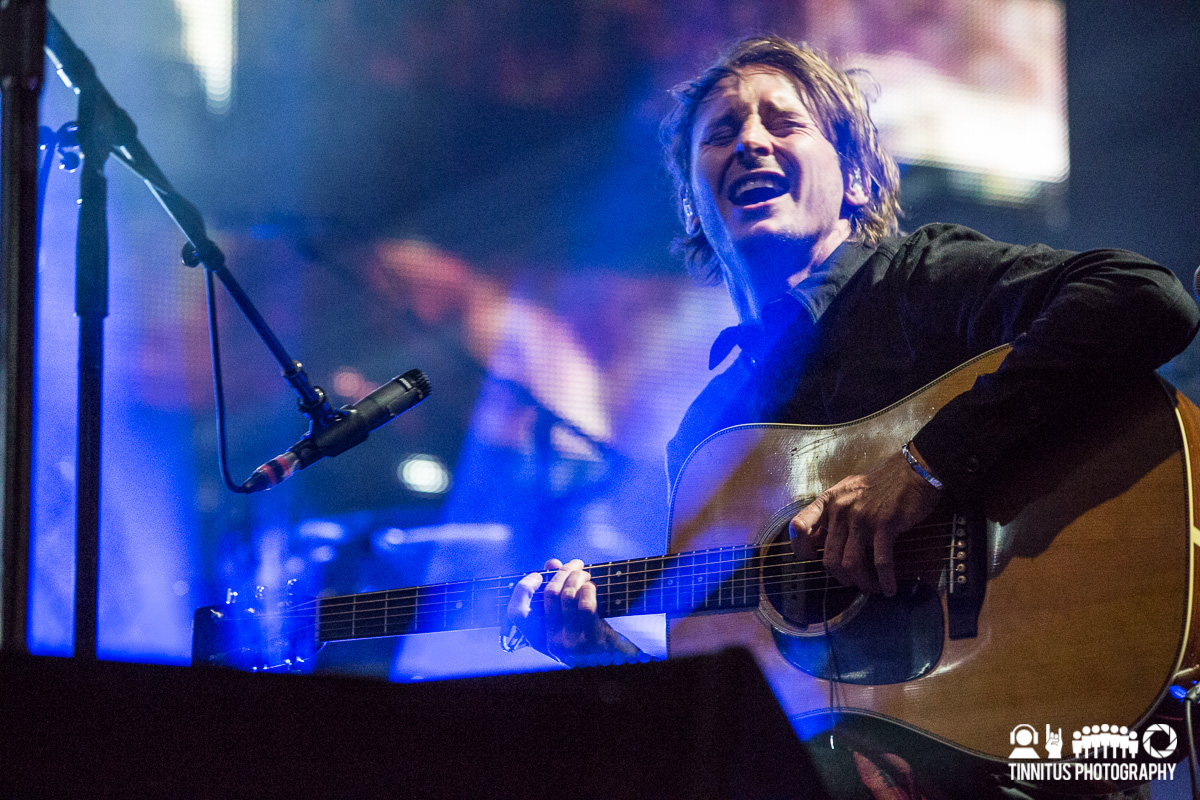 Hozier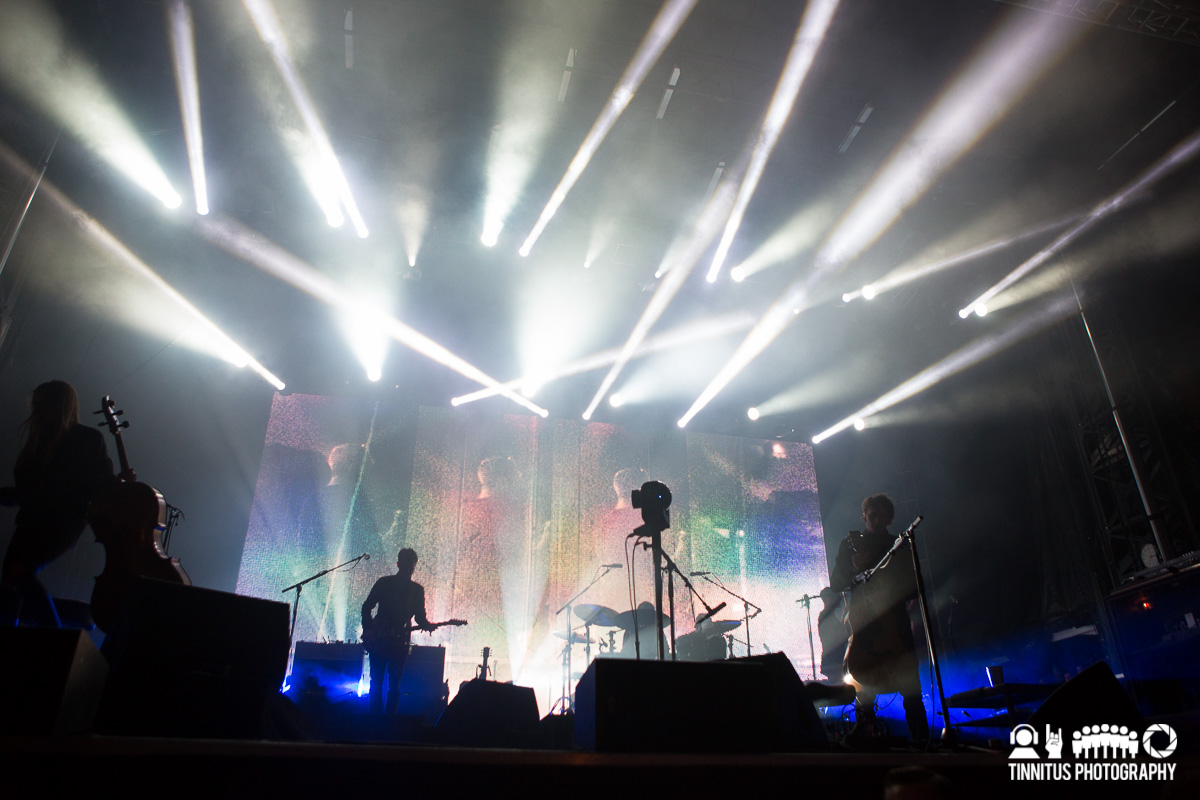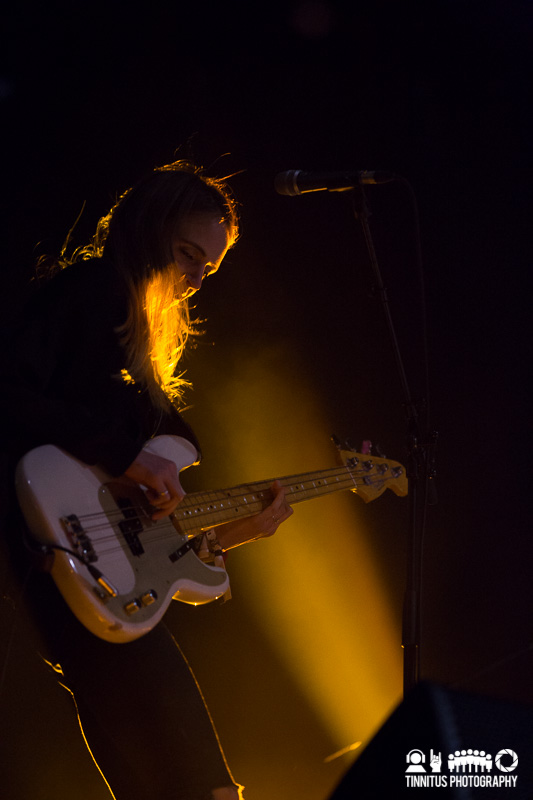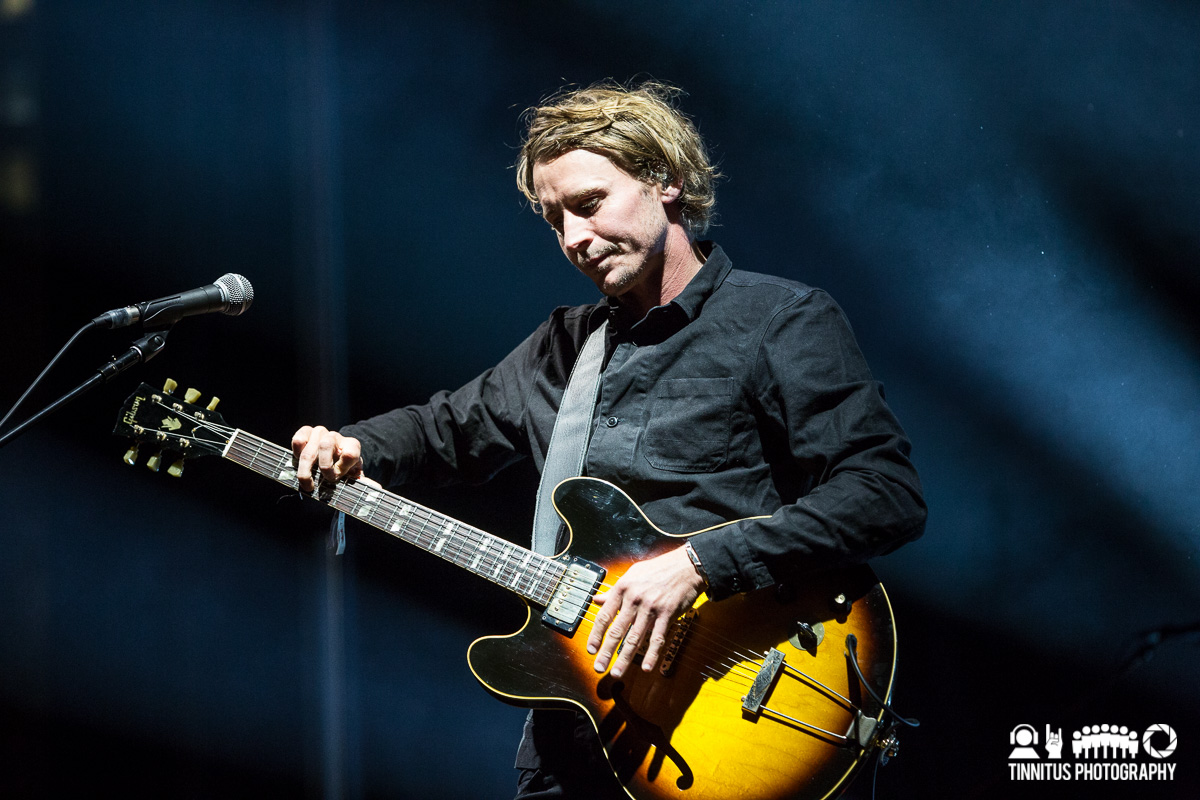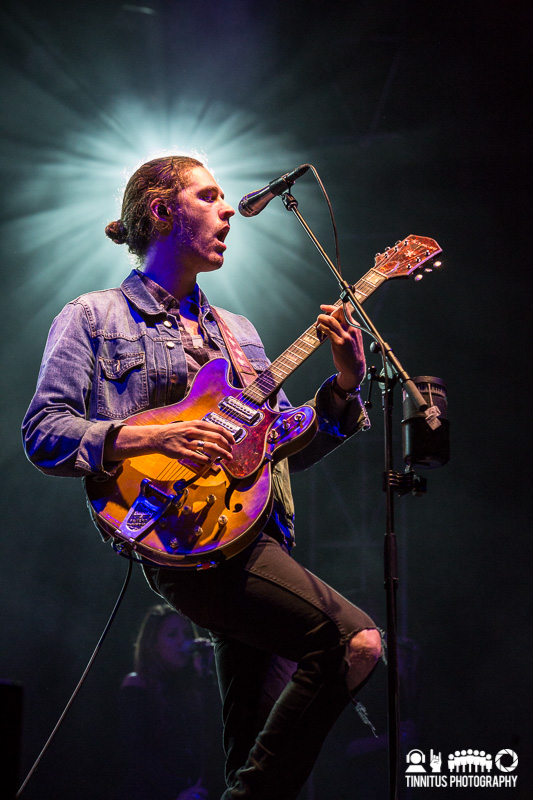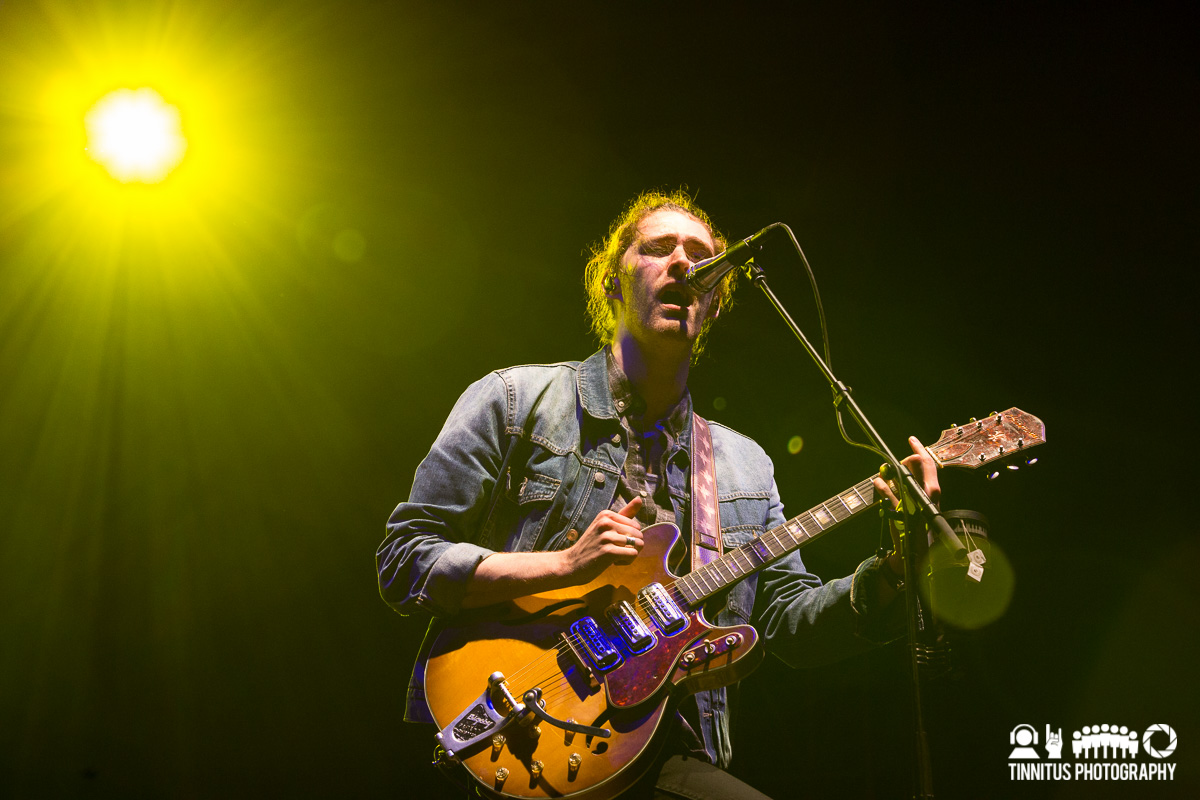 The Alabama Shakes