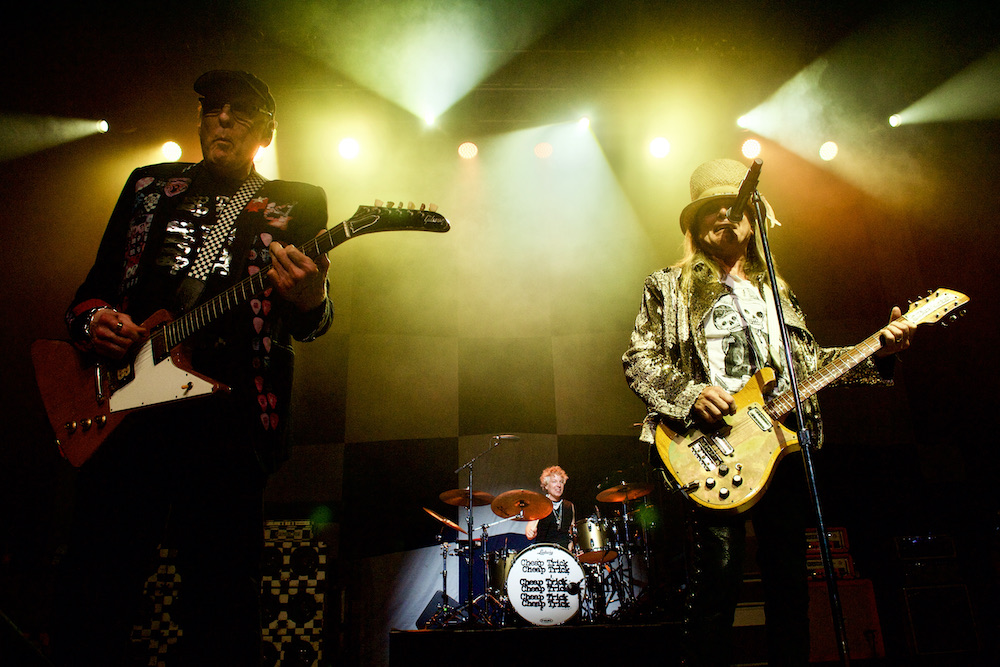 13 October 2023
All photos by James Broscheid
One quality about great music is its ability to transport listeners to a better place. In light of recent global events, Cheap Trick provides the perfect respite for ailing hearts and minds through a blistering set of straight-forward rock-n-roll. Touring in support of their latest studio album In Another World (BMG, 2021), the band rolled through the Sonoran Desert like a haboob. From the outset, Robin Zander (lead vocals/guitar), Rick Nielsen (lead guitar), Tom Petersson (bass), Robin Taylor Zander (guitar/vocals, son of Robin), and Daxx Nielsen (drums, son of Rick) soaked in every moment of adulation from the crowd across a set list that revealed how much influence they truly hold as one of the country's power pop pioneers.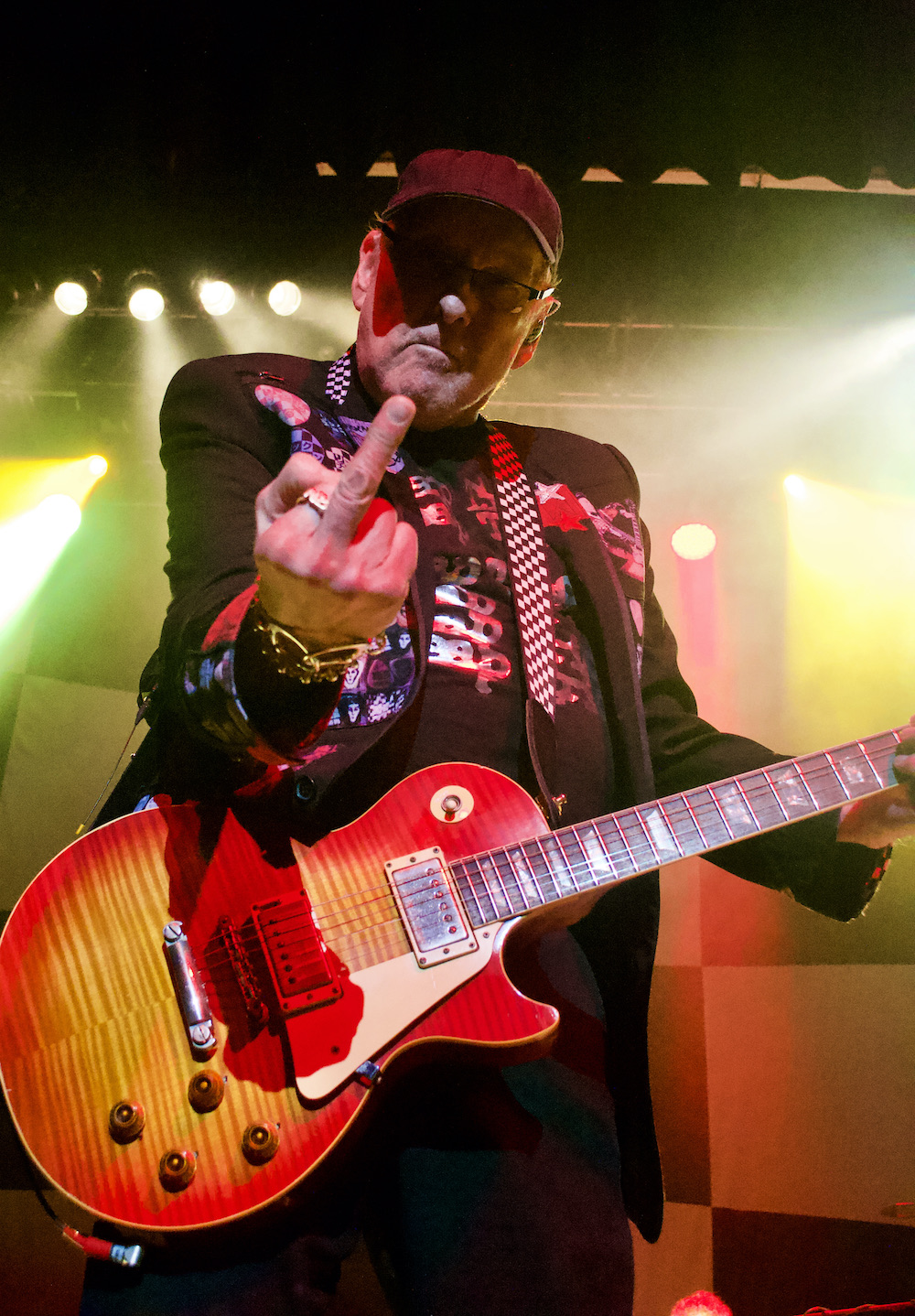 Touching on one their early influences, the Rock Hall inductees ripped into a cover of Fats Domino's "Ain't That A Shame" with Daxx's drum hits nailing the introduction made familiar by predecessor Bun E. Carlos. The band's long-time live take on a classic making it easy to draw parallels to the hits that defined how influential this band remains to this day. The set list drew from eight of the band's nineteen albums including "He's A Whore" (Nielsen attributing it to his wife when introducing it), from their self-titled debut (Epic, 1977) to "Light Up the Fire" from their latest effort, Cheap Trick's passion for what they do was evident throughout. The urgency of the opening's "Hello There" (In Color, 1977) came across as faithfully as the glam rock original and "She's Tight" (One on One, 1982) had every bit of the same brash spirit as the classic with Nielson playing his Uncle Dick self-caricature guitar while Zander's snarl every bit as capable now as it was then. The heavy and anthemic "Big Eyes" (In Color, 1977) and the garage rock punch of "On Top of the World" (Heaven Tonight, 1978), demonstrated their influence across rock, pop and punk.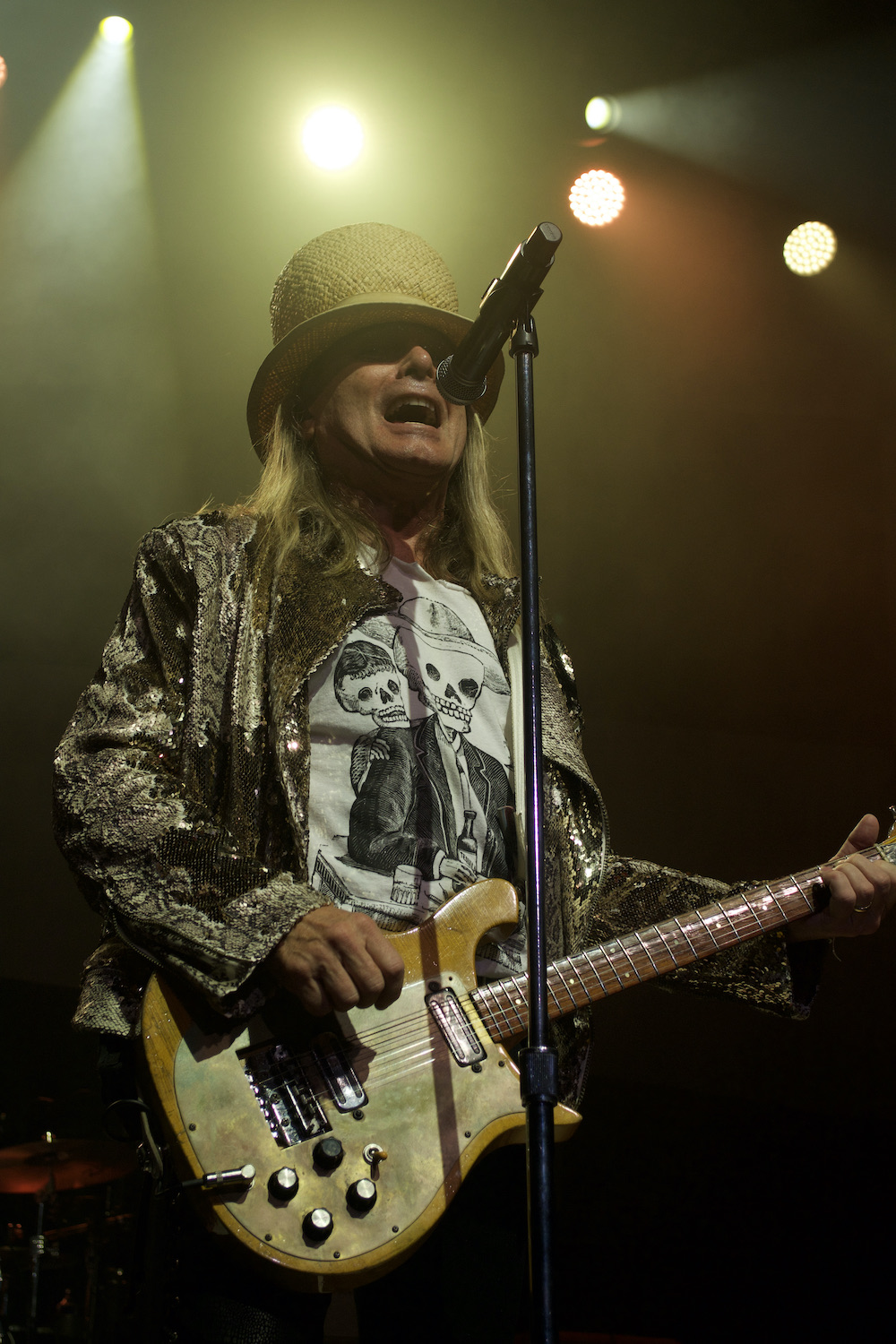 Despite one hiccup with Zander's guitar tuning at the intro, the band toned down the barrage of uptempo numbers for "The Flame" (the only song to top the charts out of dozens of others that should have!) from 1988's Lap of Luxury (Epic). Again, Zander hitting every note without failure. Rounding out the set, Cheap Trick chose "I Want You To Want Me" (In Color, 1977) and the siren-signaling "Dream Police" (1979) from the album of same name to close out the set. Nielson's lead guitar exploding alive after his son's rat-a-tat-tat introduction before being let loose on the former with seemingly endless leads that gave the cut grittier sonics, while the group's backing vocals keeping steady cadence with Zander's lead on the latter.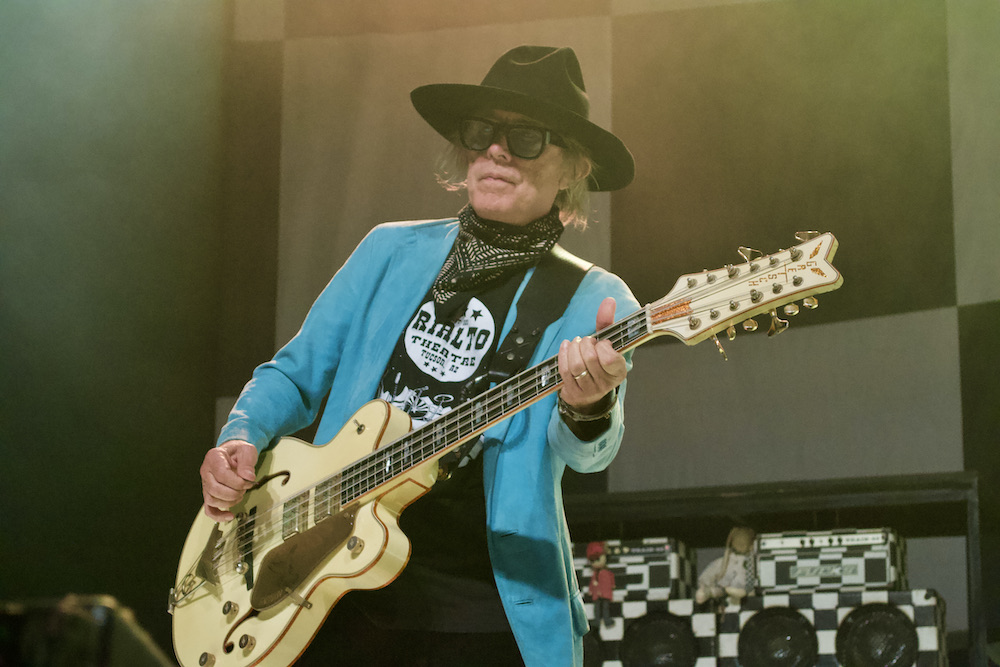 Cheap Trick came back on stage with Zander instructing the crowd on their part before launching into "Never Had a Lot to Lose" (Lap of Luxury, 1988) before finishing out the evening with an almighty "Surrender" (Heaven Tonight, 1978) that bled into their trademark send-off "Goodnight" before they bid adieu. The evening's performance providing the ideal escape from the worries of world events in recent days. If only for a short time.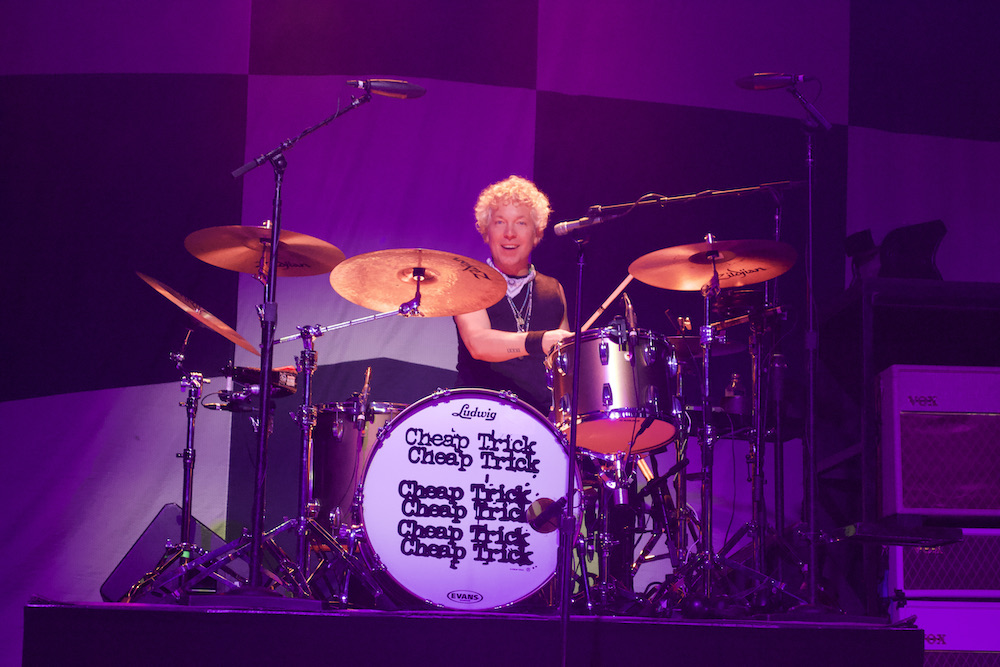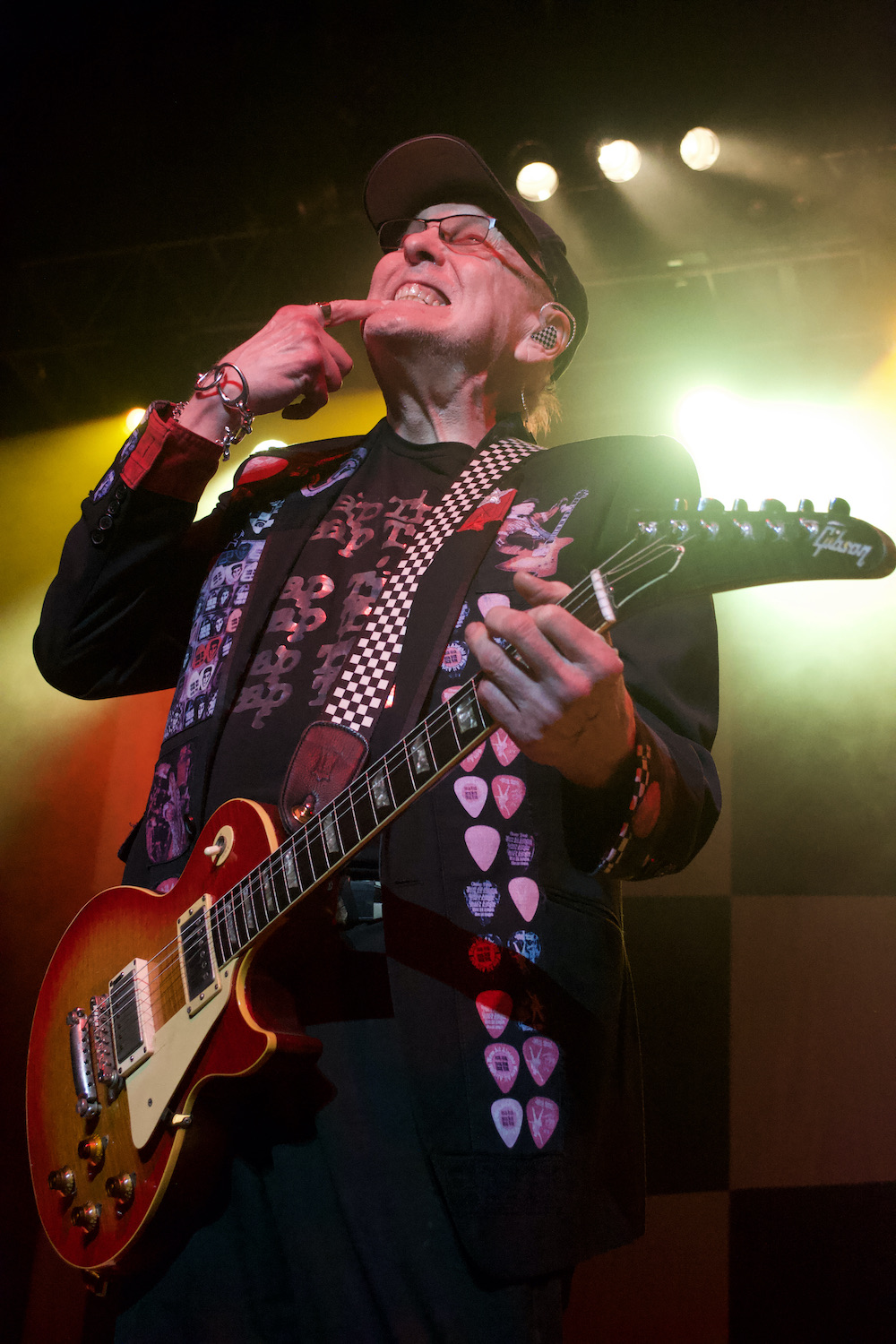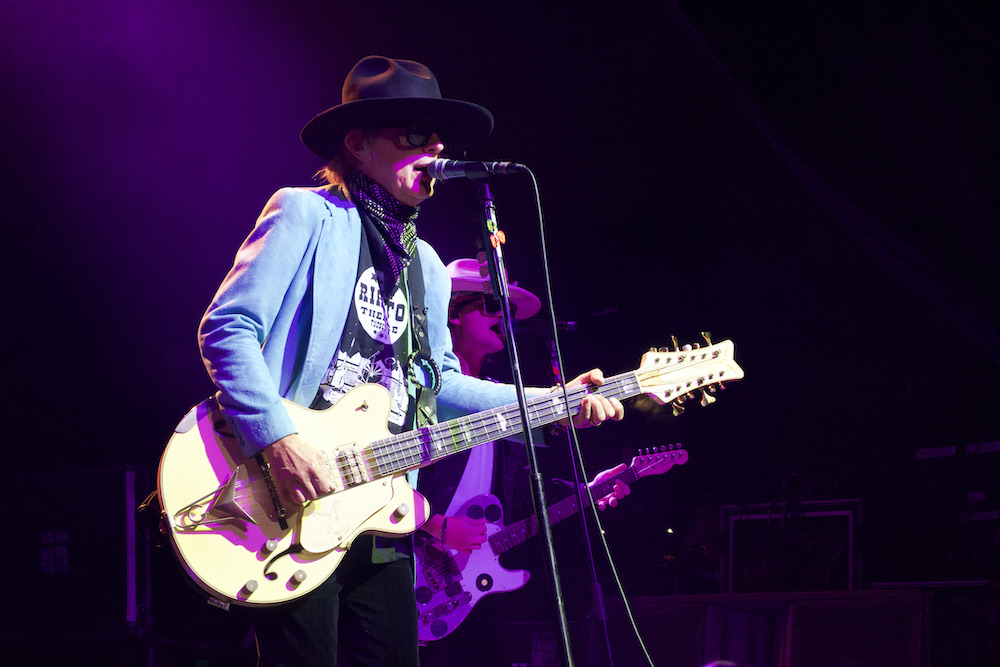 Remaining dates:
Oct 14 – Temecula, CA at Pechanga Resort & Casino
Oct 15 – Bakersfield, CA at Fox Theater
Oct 18 – Fresno, CA at Warnors Theatre
Oct 19 – Modesto, CA at Gallo Center for the Arts
Oct 21 – Oroville, CA at Gold Country Casino and Hotel
Oct 22 – Reno, NV at Grand Sierra Resort and Casino
For more information and tickets, please visit Cheap Trick's Website