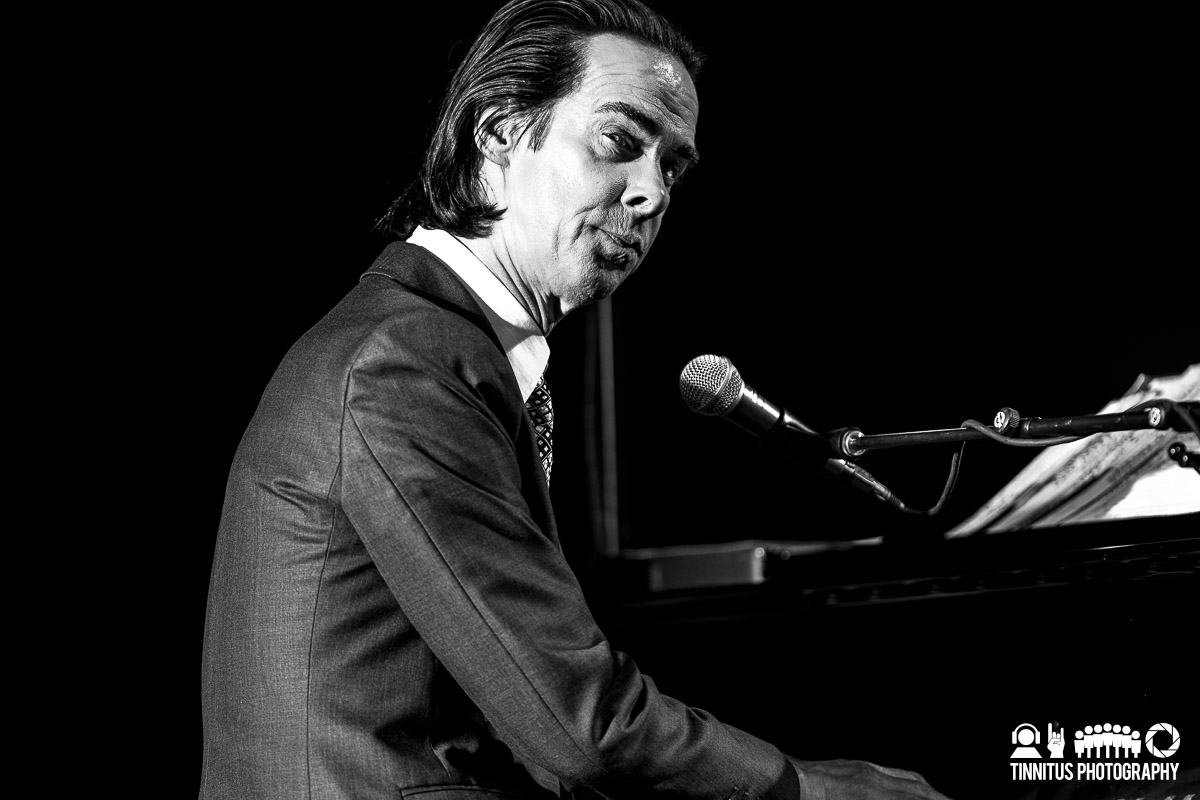 11 October 2023
Has there been a more astonishing career trajectory than Nick Cave's? A strung-out proto-shouter whose gunky noise in The Birthday Party spawned similarly deviant acts like Scratch Acid and Lubricated Goat or contemporaries who swam in those same fetid waters such as Lydia Lunch or Jim Thirlwell's many Foetus records, a transformation slowly unraveled. After scores of songs about depravity, violence and the wretchedness that humanity can sink to, Cave had an awakening where he tamed his rabid yowl, started shopping for bespoke suits, and his muse turned to more philosophical matters.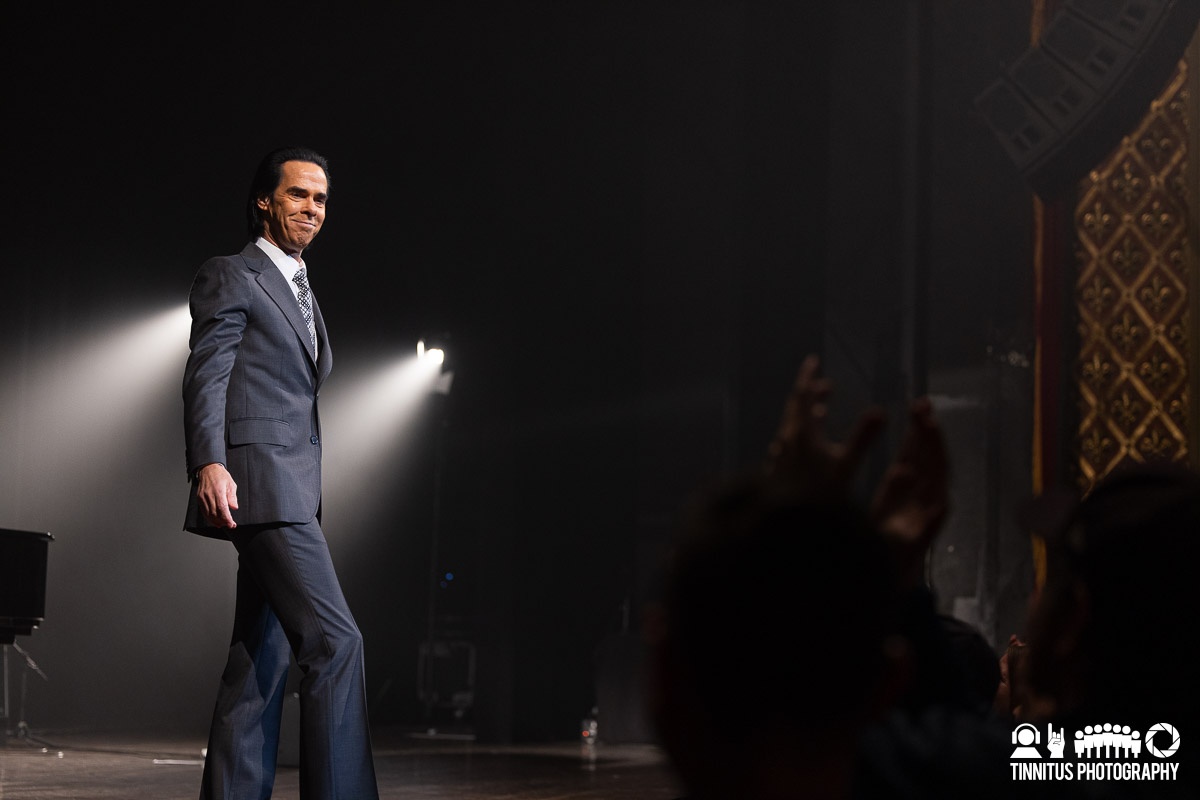 After last year's Carnage tour with longtime sidekick Warren Ellis, Cave recruited Radiohead's Colin Greenwood to play bass, subtly backing Cave's vocals and piano. Greenwood lent just the right touch, gently pushing the songs where they needed and completely pulling back and letting Cave do all the work when needed. Without any new material to promote, this lent Cave freedom to dig deeply into his rich catalog and the Boston crowd got to hear some songs that have been scarcely played over the years. Early on he joked, "We'll play the obscurities and the hits. The hits being songs four of you know." One such selection was "Jesus of the Moon," a song from Dig, Lazarus, Dig! that was a holdover from the first Grinderman recordings but not played because "it was too fucking happy."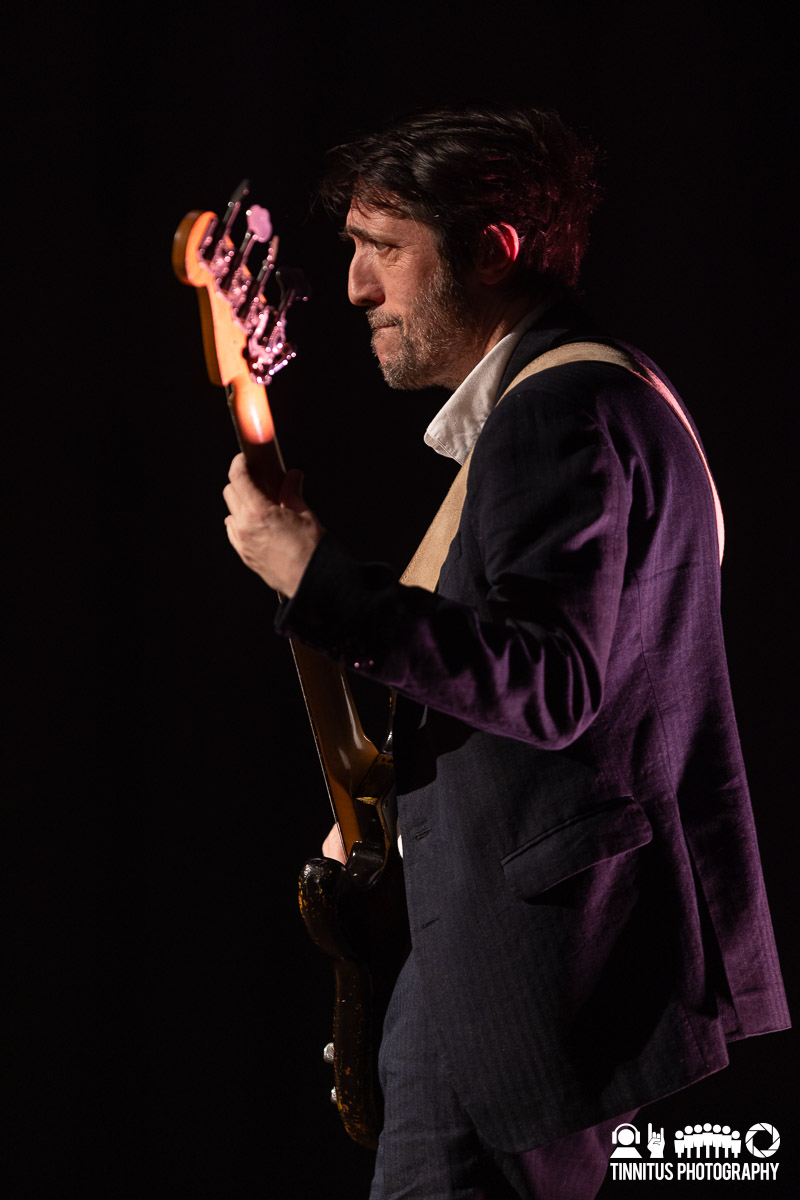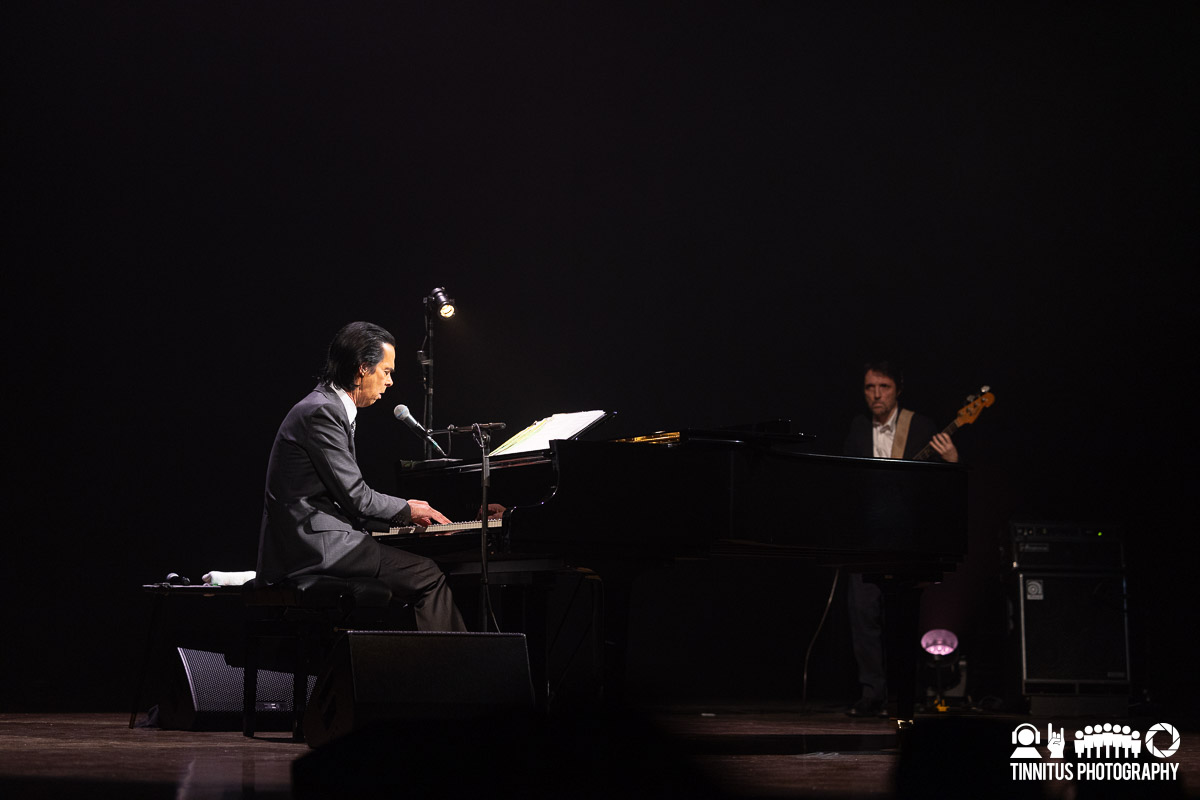 If anyone knows about sorrow, it's certainly Cave. The loss of his two sons Arthur and Jethro in the span of several years yielded unimaginable grief, and part of Cave's healing process involved making the subsequent record Skeleton Tree, a somber and unblinking look at circumstances outside one's control and the ensuing human response. The achingly melancholia of "I Need You" encapsulated the feelings of loss, questioning, and leaning on loved ones as he searched for a way out of the impenetrable gloom. The ending refrain of "just breathe" was repeated by Cave with whatever oxygen his lungs could hold, an unrelenting loop that sputtered to a forced wheeze until he finally ran out of air.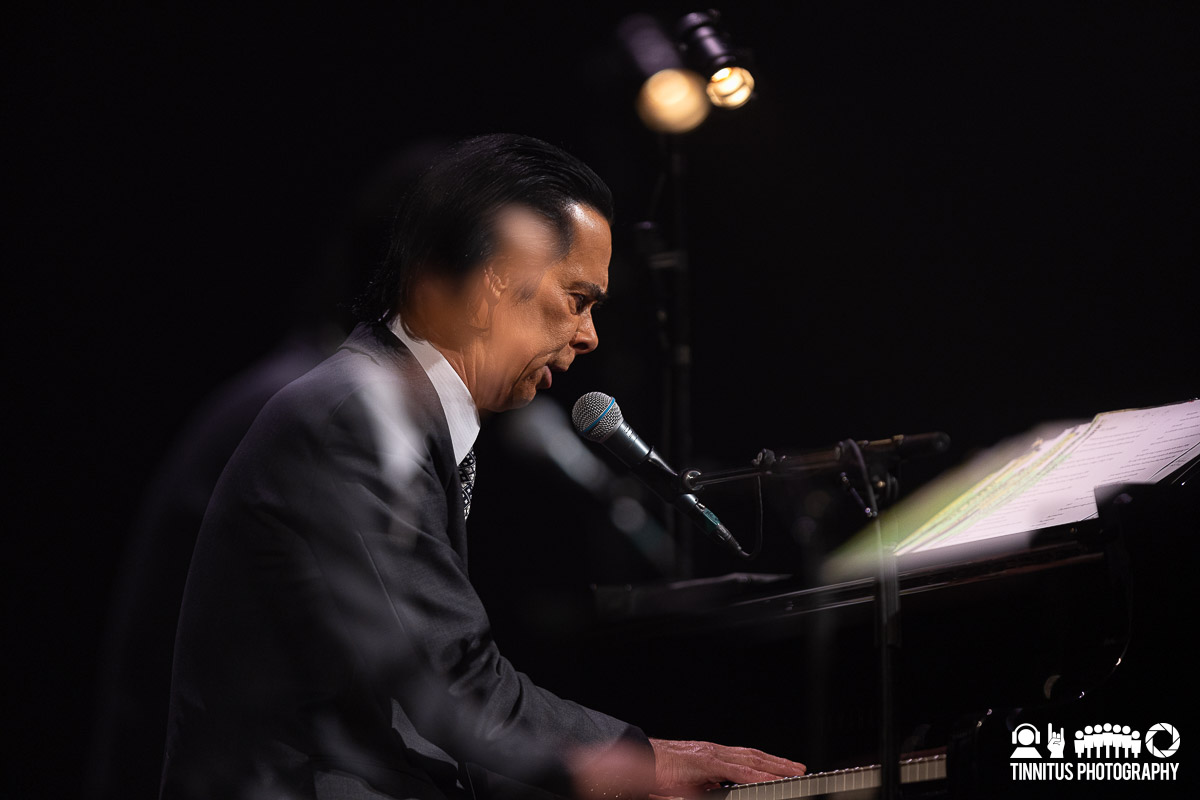 But Cave in 2023 is a much more joyous affair; another channel that has helped him (and his audience) deal with difficult situations is the Red Hand Files where Cave responds to reader's questions, answering both them and himself in the process. A particularly poignant letter was in response to a reader who suffered the loss of several close family members. Cave's thoughtful and tender reply, regarding his thoughts and process was paired to music that Ellis composed and was released as an unusual 7 inch record . "Grief and love are forever intertwined. Grief is the terrible reminder of the depths of our love. And, like love, grief is non-negotiable."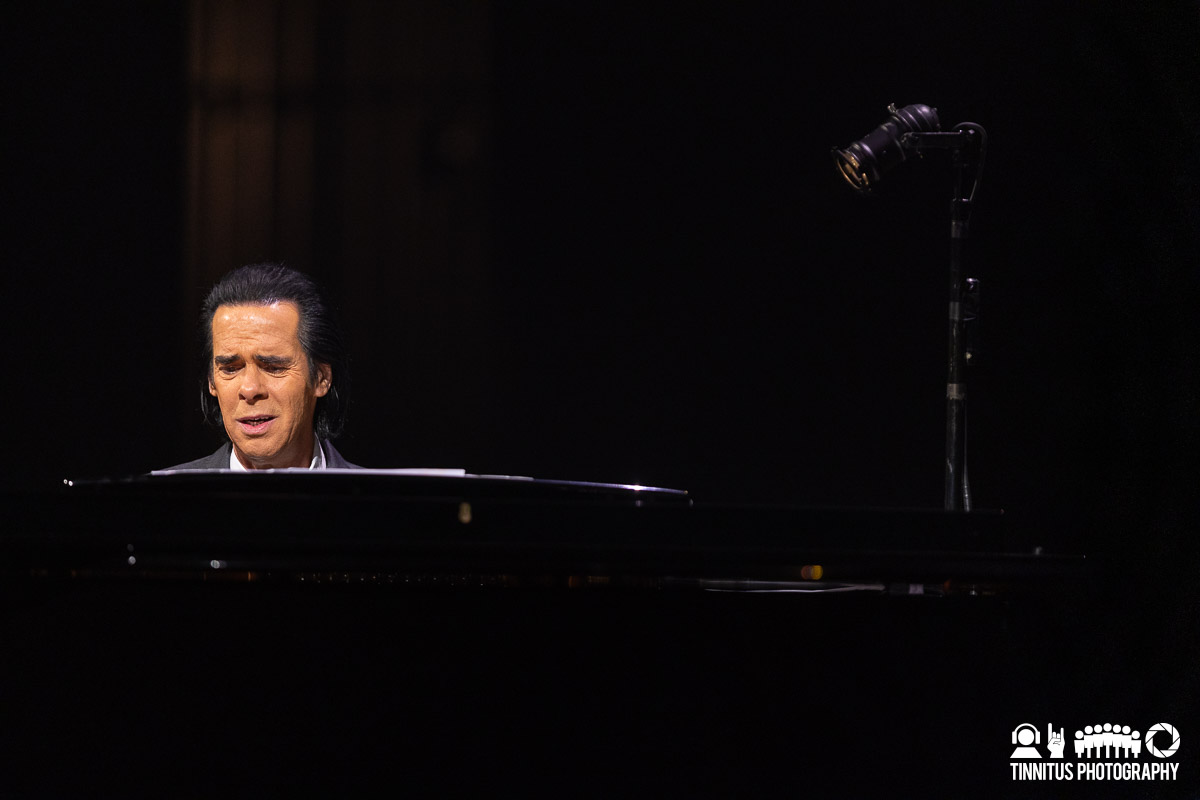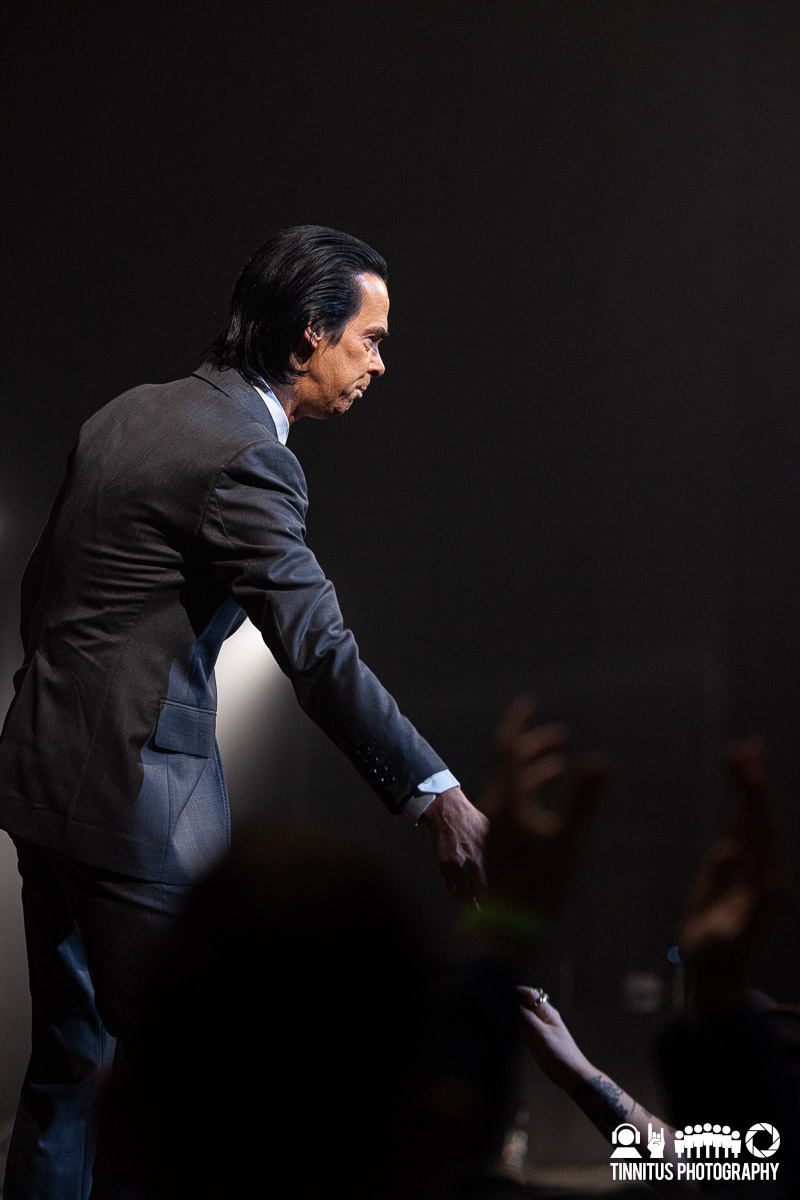 He enjoyed some repartee with the crowd, addressing "Balcony Man" to the crowd upstairs ("When I play this song, the people upstairs lose their fucking shit. People on the floor, shut the fuck up. This is not your time") and casually brushed away a shouted request for "Ship Song," instead launching into "Carnage." After a wayward crowd request for a murder ballad (of which Cave has written a bunch, including an entire record), he corrected the person ("I've played them, most of these songs are. Here's a song where no one dies") and the slow burn torch song "(Are You) The One That I've Been Waiting For?" was played instead.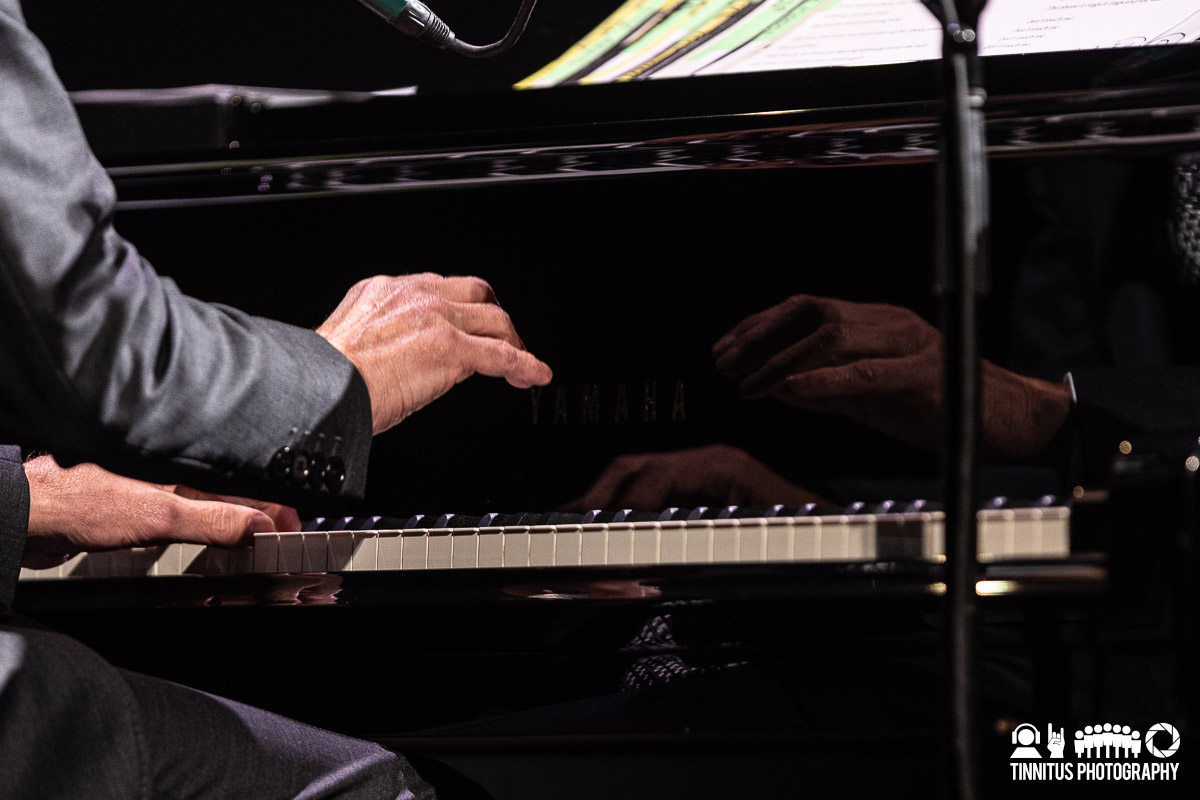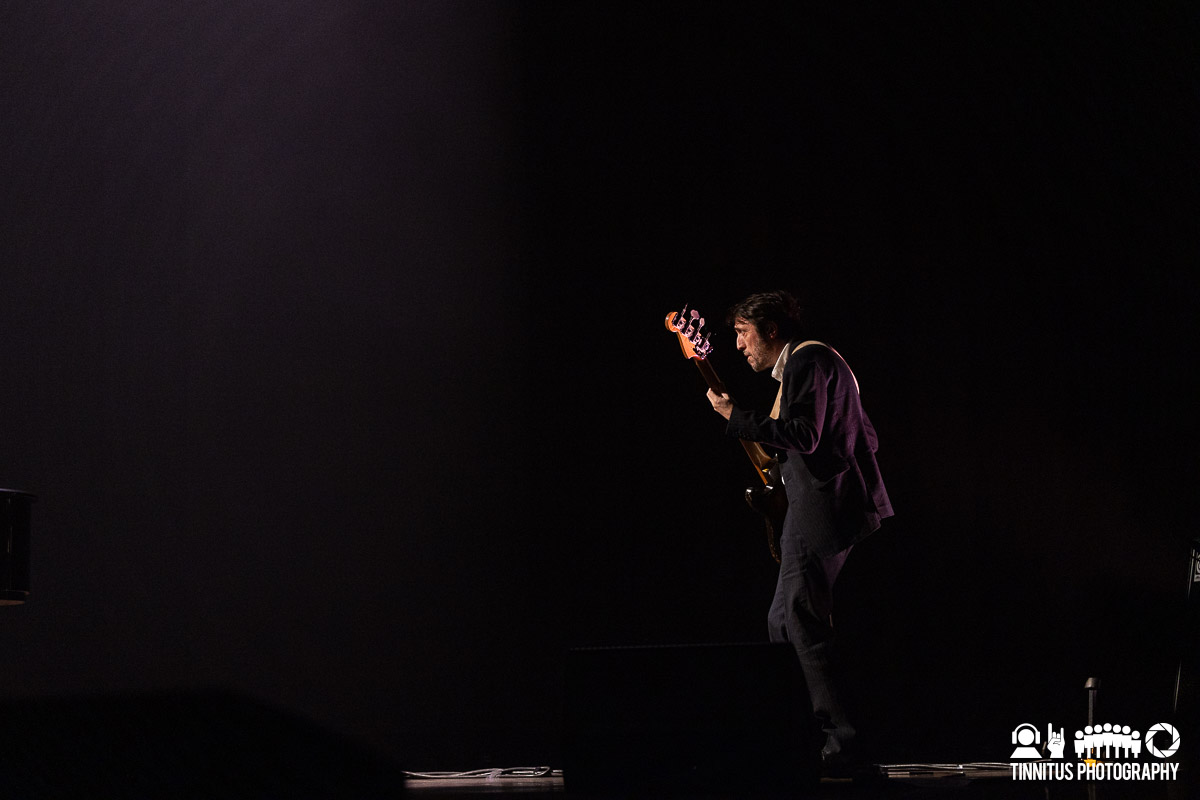 Highlights of the show were many. A weird art/life juxtaposition occurred when Cave played "Waiting For You" with the reference to a Jesus freak on the street, when I passed that guy on my way into the venue an hour or so before. The solo reading of the incendiary "Jubilee Street" was surprisingly effective in a stripped down manner, despite it being a burning hot core of energy when the Bad Seeds are stoking the fire behind him. "The Mercy Seat" remains a singular piece about the consequences of one's actions, with a devastating twist at the very end. When Johnny Cash records your song, you know it's a good one. Cave recalled early Bad Seeds member Anita Lane and cherished her legacy by calling "Stranger Than Kindness" his favorite Bad Seeds song, and he went back to the embryonic days of Boys Next Door to play "Shivers," incredible poetry written by then-sixteen year old Rowland Howard. The entire price of admission was delivered with the set closer of "Push The Sky Away," where Cave summons his considerable skills as a poet and communicator to offer hope for whatever comes your way. Brighter days are always ahead, and that's not an outlook that Cave has always held over his life.