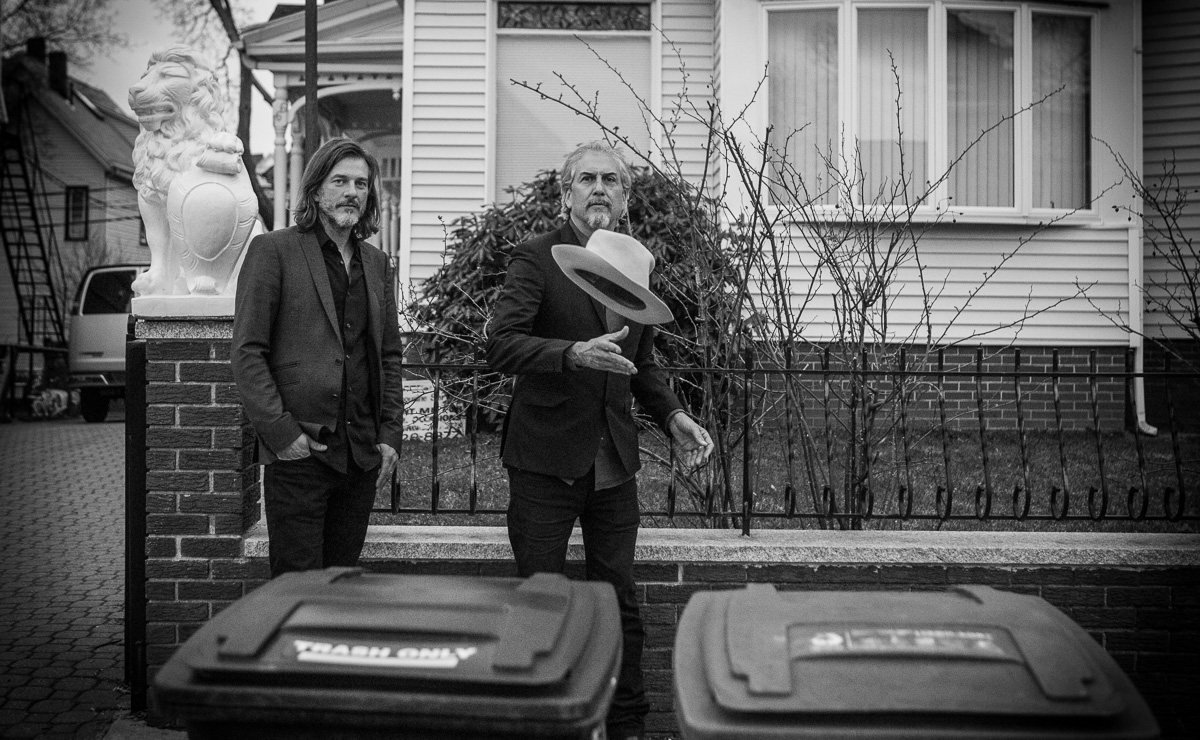 24 April 2017
1985. Thirty two years is a long time, and it wasn't surprising that neither Mark Eitzel nor Howe Gelb played anything from their respective debut records, The Restless Stranger or Valley Of Rain (if you aren't familiar, please check them out). However, underscoring their still vibrant creativity, each set focused on material from their most recent records.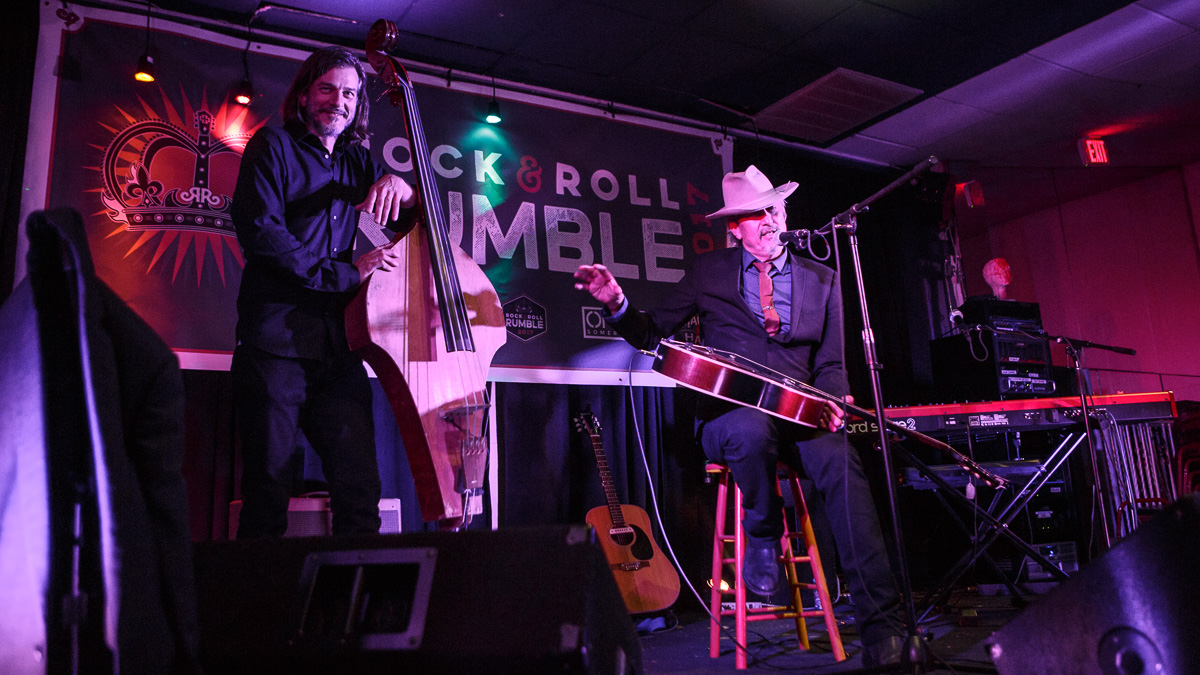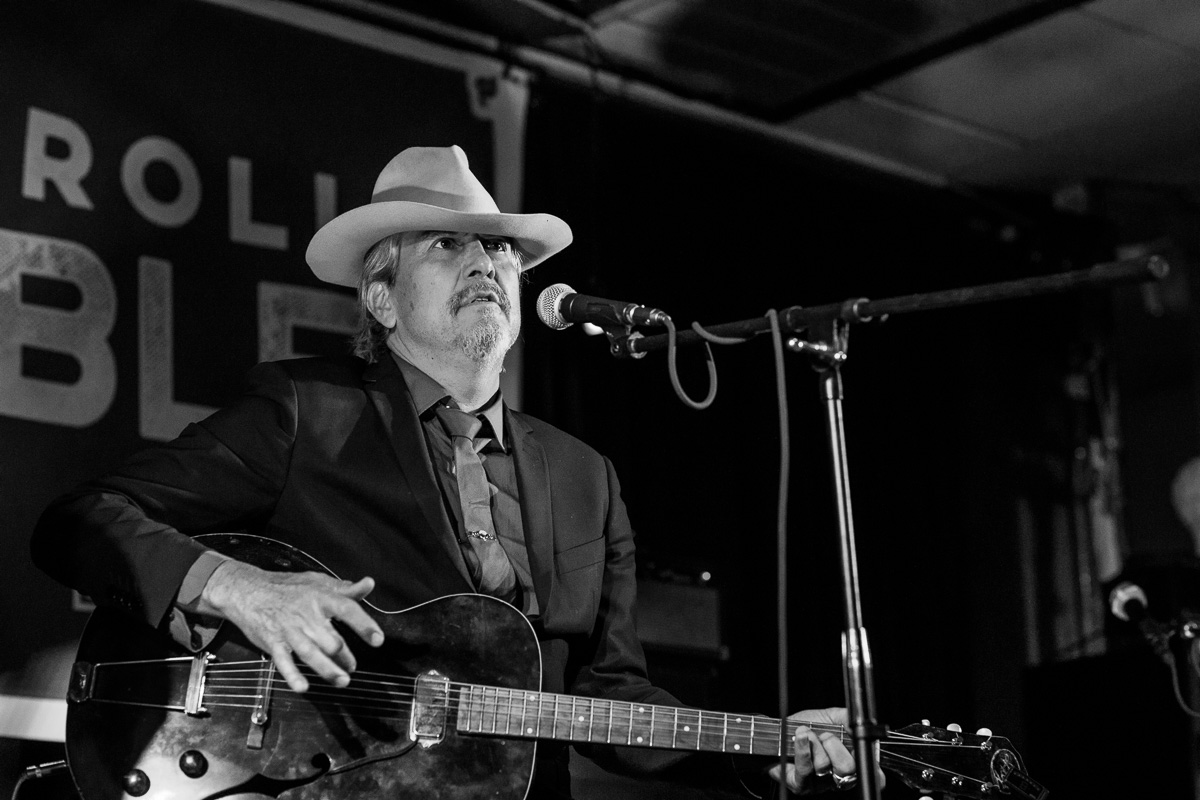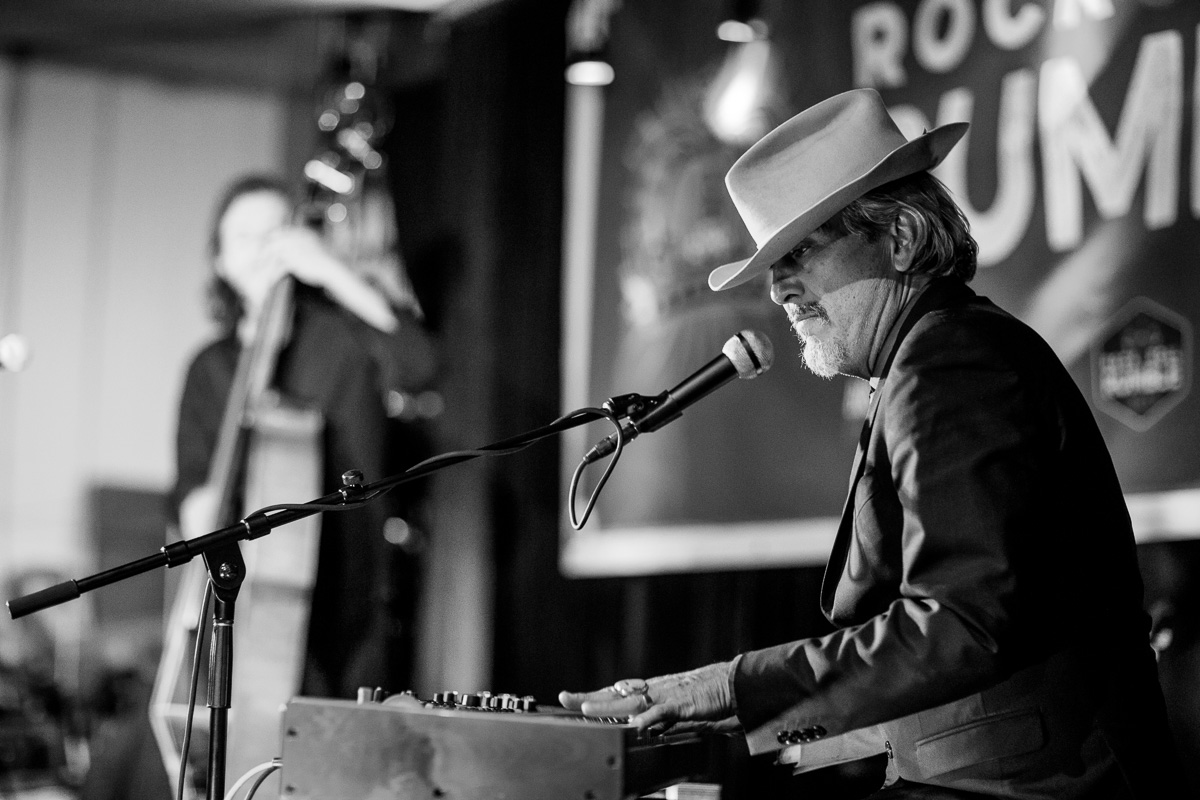 Howe took the stage first, along with his touring pal Thøger Lund on bass, and Gelb switching off between guitar and piano. I'll never forget the first time I'd read about Giant Sand, which was in the Underground column that Byron Coley wrote for Spin for a few years. "The secret history of Neil Young, written on the inside of yr eyelid with a blowtorch." Coley always had a way with words, and I was instantly drawn into that scorched, dusty world that Gelb created. Though the howling red Gretsch wasn't on stage, the roots of the Western sound remained in the songs from Future Standards, a record that feels like the hybrid of a saloon band that's been handed a jazz fakebook. Exhibit A would be a cover of an Italian opera song by Donizetti right into "I Always Get Lucky With You," a George Jones classic.
Gelb was in a talkative mood, relaying stories about the differences between touring the US and Europe (traveling as a human in Europe, where all the gear aside from guitars is provided, whereas lugging your own equipment through the States turns you into a pack mule), and talking about the $200 guitar he rescued from some store in the South. Ending with a deconstructed Dylan song, Gelb's wit and musical charm were on full display.
After a short break, it would be Eitzel's turn, and he took the stage with Patrick Main on the keyboard. He's got a fantastic new record out now, produced by Bernard Butler of Suede fame. "Mr. Humphries" was a tale about the fictional, not-quite-out character on Are You Being Served?, and Eitzel as usual writes a deeply honest and bracing song that probes emotions, hopes, and fading dreams.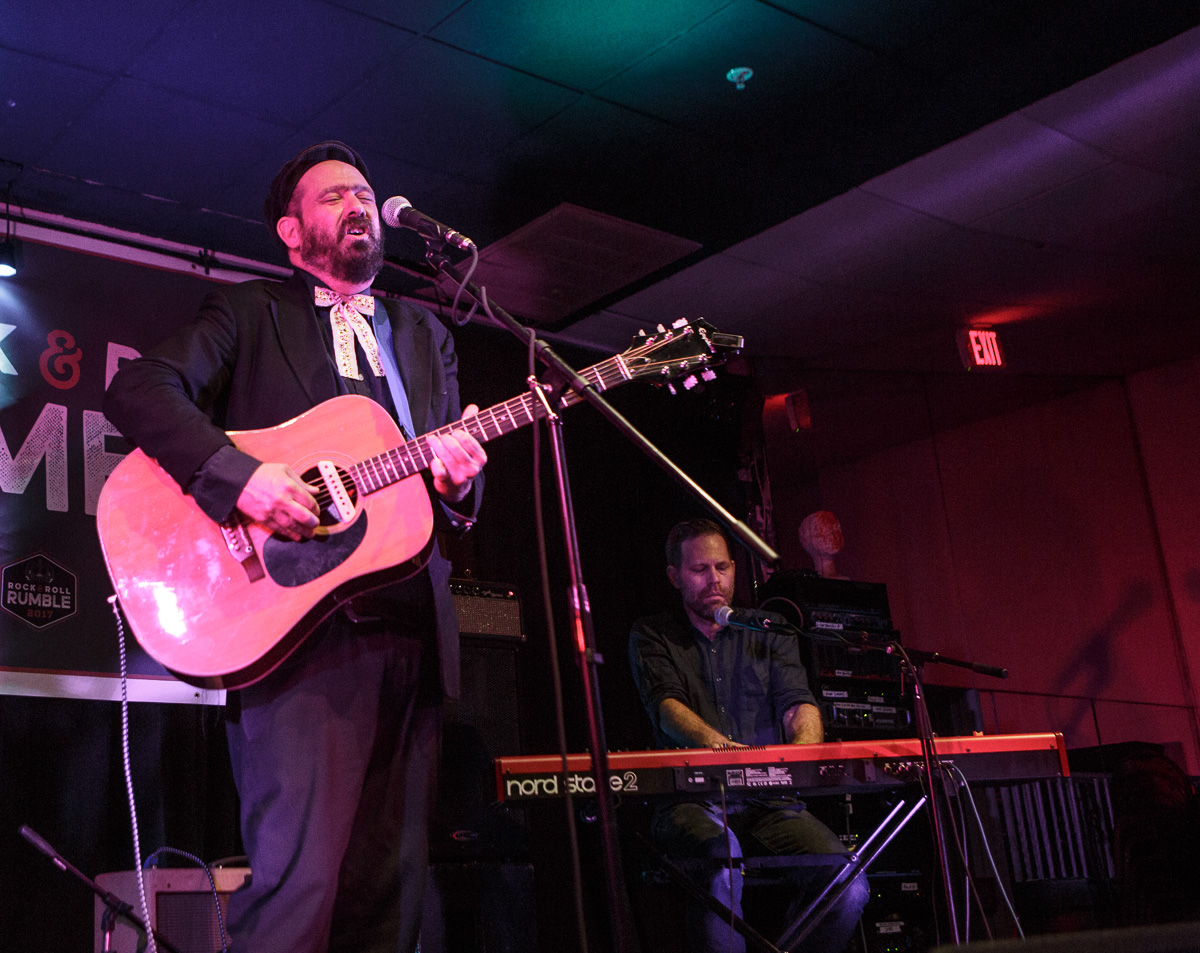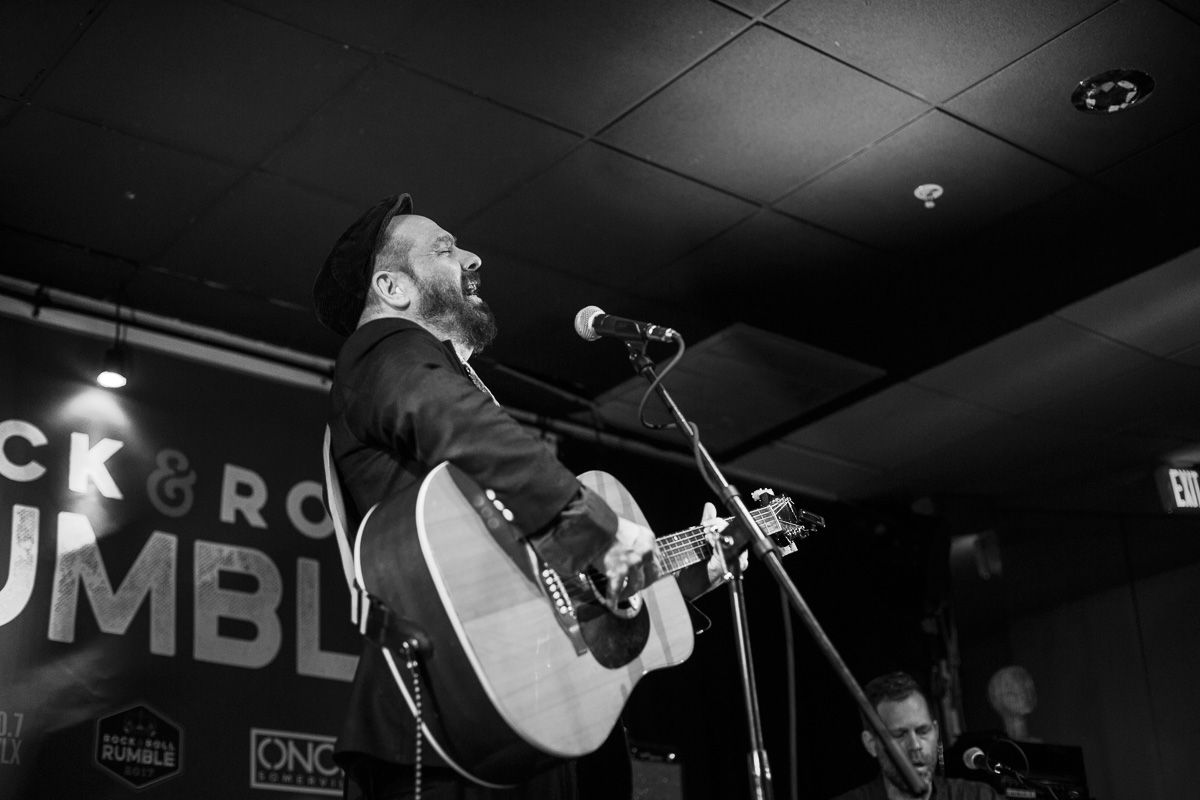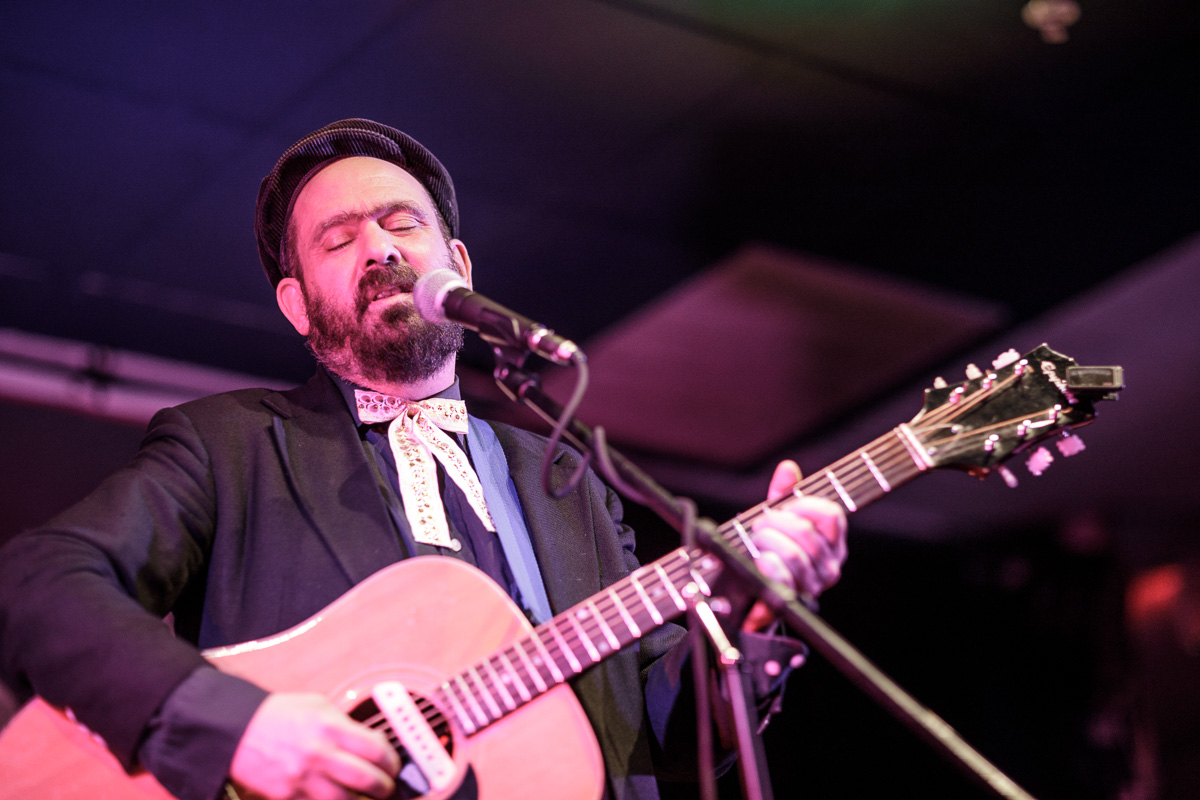 The lush sound of "An Answer" was stripped down to quiet guitar and keyboards cautiously draping Eitzel's always emotive voice, with his head veering far off the microphone at times to modulate the volume. "Don't know how I got so broken/If you wanna leave what can I say"; it's not foreign material to Eitzel, that sad yin to the cautious optimism of the yang ("And you're always on my mind/I can't leave you behind/Make me wanna stick around and find/If there's an answer").