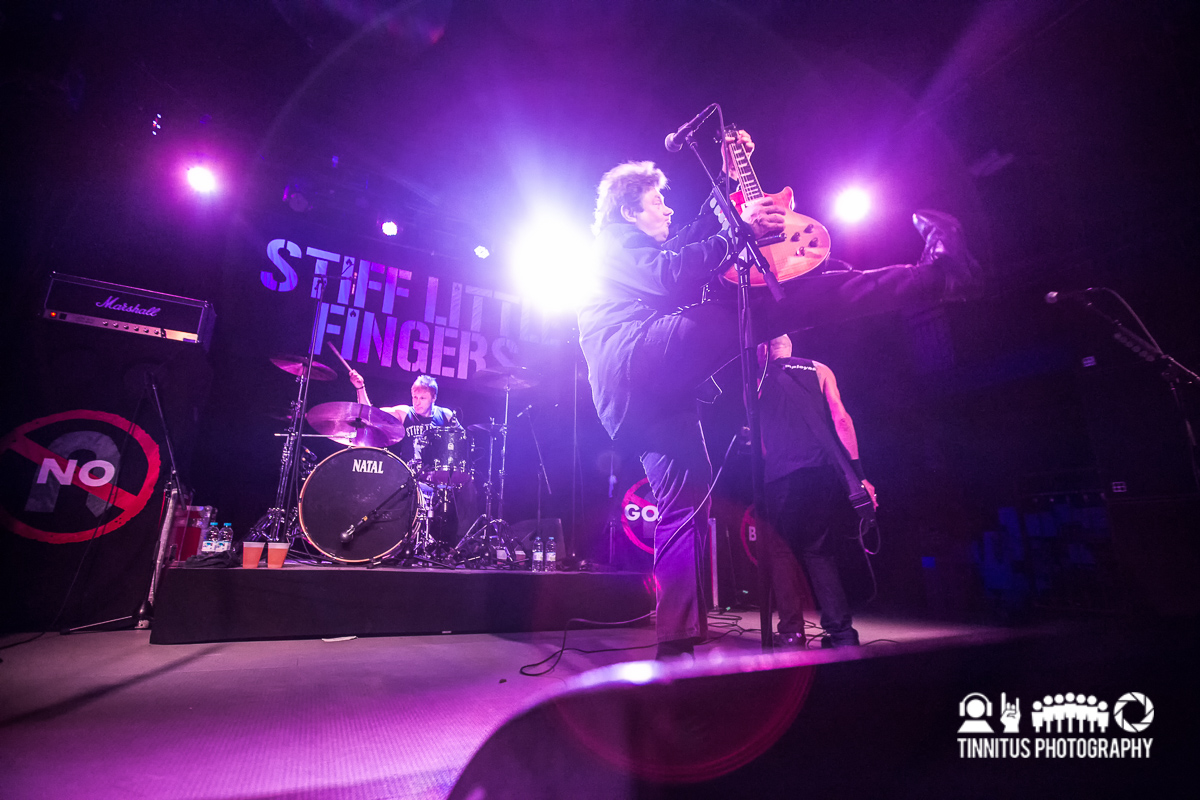 1 October 2014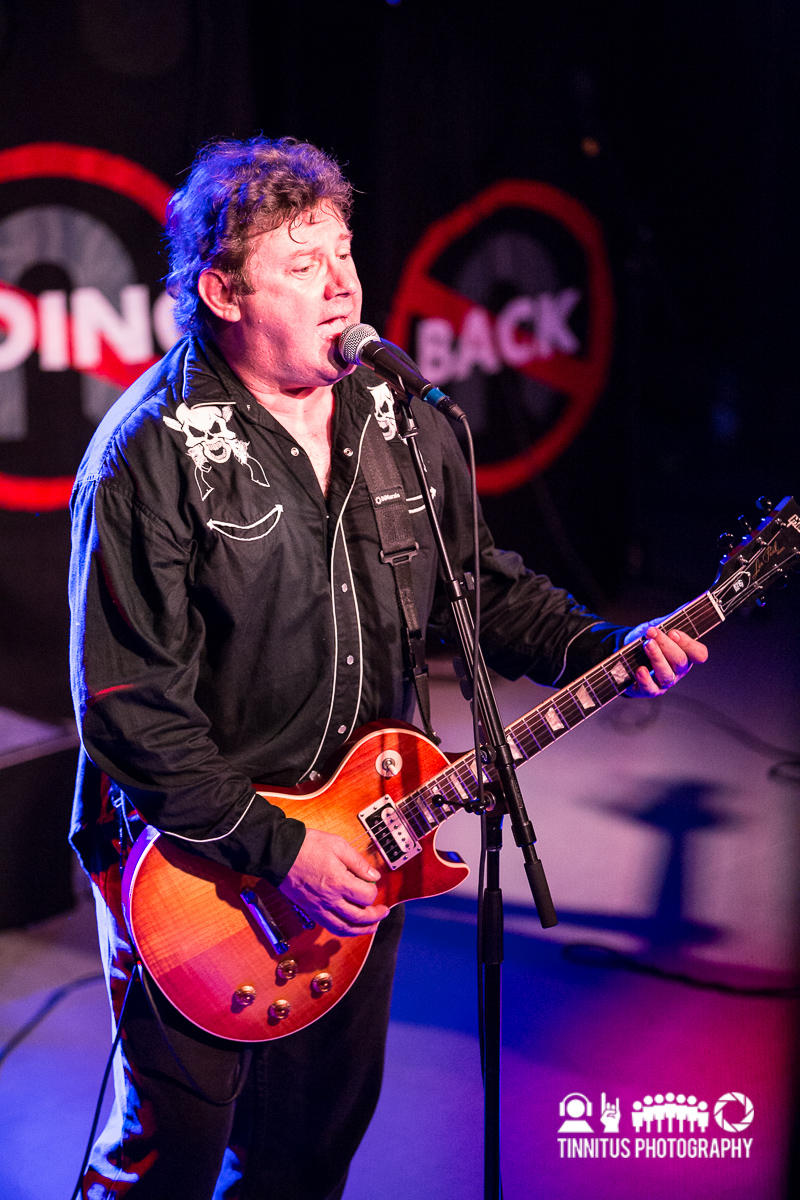 all photos by Tim Bugbee
Roots, rockers, radicals and reggae…all four groups of enthusiasts were in attendance in one form or another, whether it was leather, spikes, heavy boots or the occasional dreads. Together, they filled the nooks and crannies of The Sinclair on a Sunday night when most people would be sitting at home and getting ready for sleep, an early end to the weekend. What was the force that pulled them here? The final stop of Stiff Little Fingers American tour, ostensibly in support of their new No Going Back record, but in actuality a celebration of their entire career.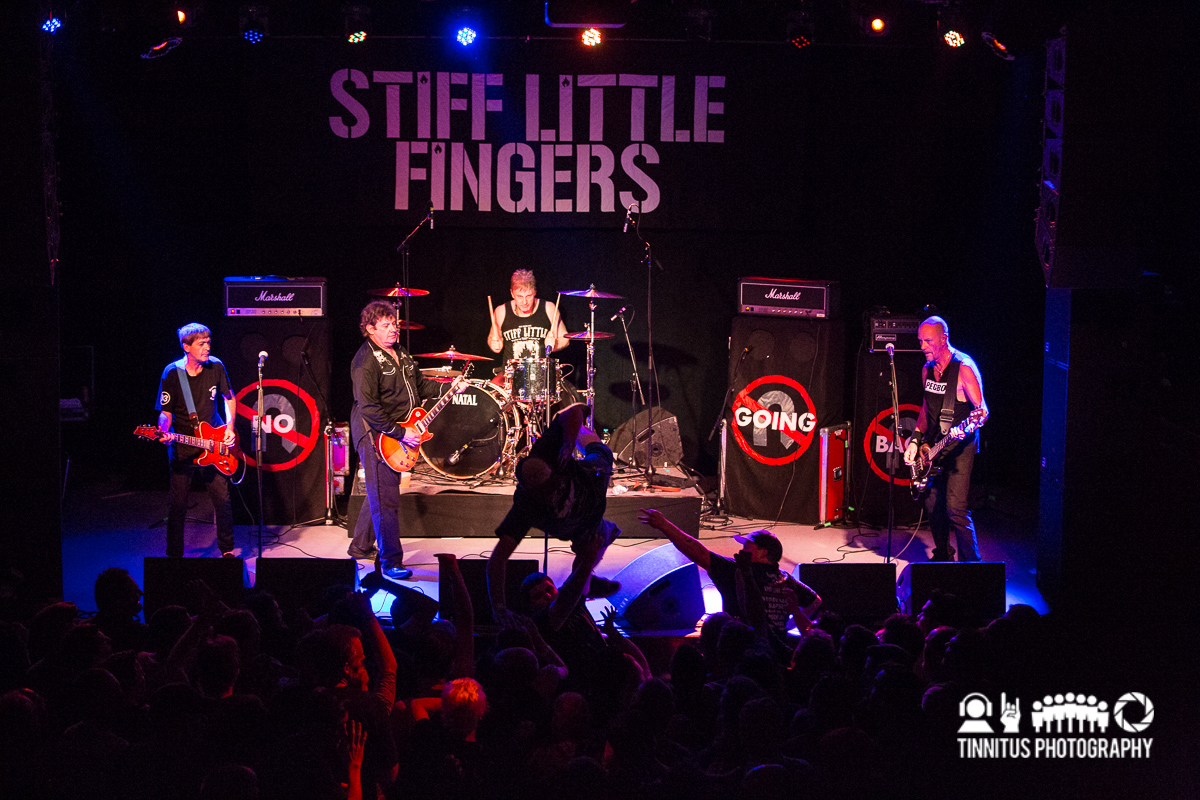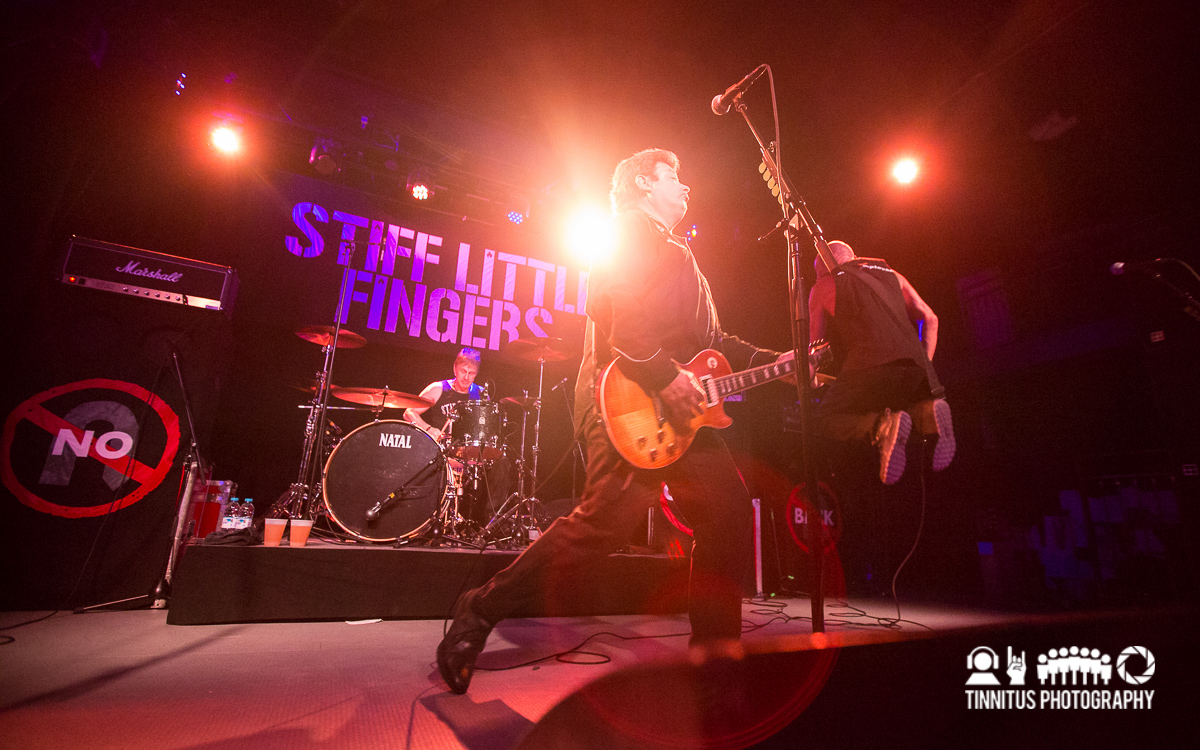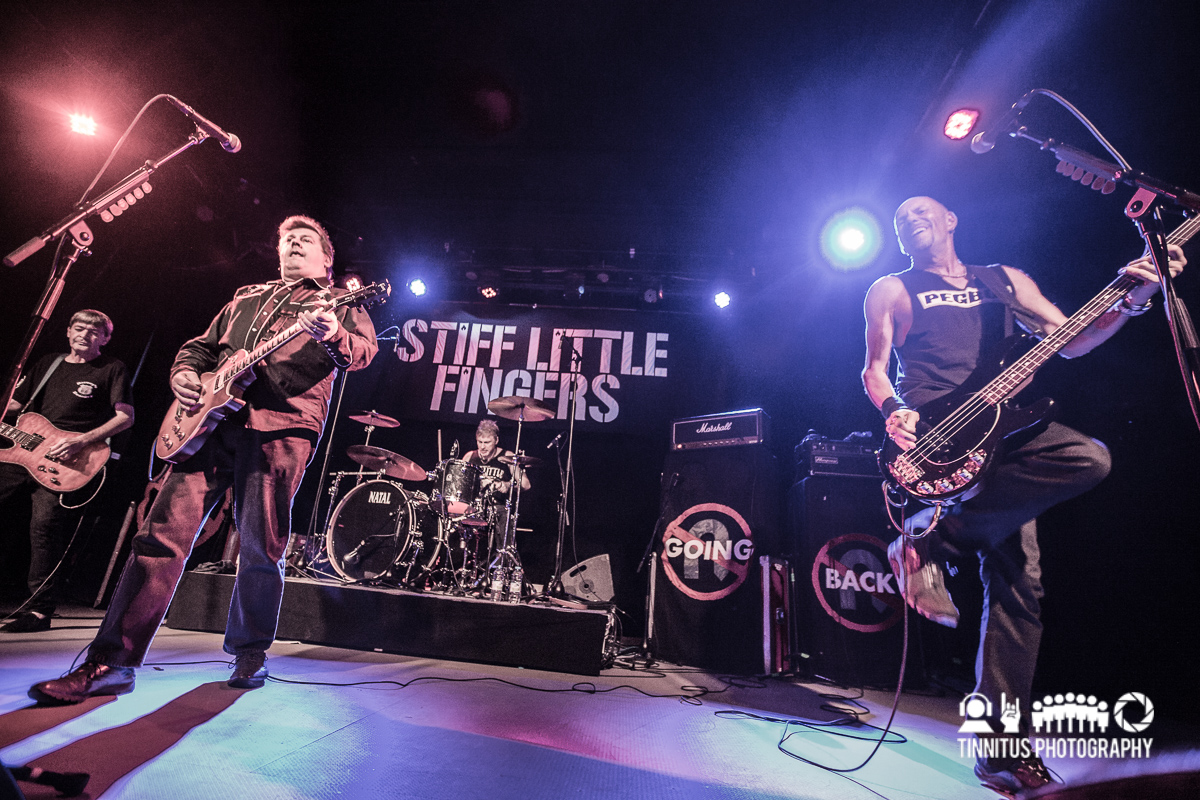 The new record's got some cracking tunes, even though we were just treated to the black-tinged depression of "My Dark Places" that ended up in sparkling triumph, and the ridiculously upbeat "When We Were Young," a slash and burn anthem that totally tapped into the era when Jake Burns and company were actually young. But this was no dewy-eyed trip down nostalgia lane, and even though they played just two songs from the new record (which incidentally hit #1 in the BBC rock charts a week before, very impressive for a crowd-funded record), the quartet ripped through a healthy cross-section of their entire career. Nineteen songs and a half dozen LPs represented displayed their range quite nicely, the true cousins to the more famous Clash.
"We put the 'fast' in Belfast" cried Burns as they tore into "Nobody's Hero," another fist-pumping anthem. The machine gun bottom end of founding member and bassist Ali McMordie propelled many a song, in lock step precision with perpetual gum chewer Steve Grantley behind the drum kit. Across the other side of the stage, Ian McCallum was co-shredding barbed wire riffs with Burns with effortless aplomb, belying his two-plus decades with the band. Yep – as another famous Irish band said, the boys are back. The surging mass of bodies during the final encore song, "Alternative Ulster," were a testament to that fact. One last thought – if any of those newly created countries in Africa or Eastern Europe need an anthem, consider contracting Jake Burns to write one, as it's clear he's still got a plethora in his creative stockpile.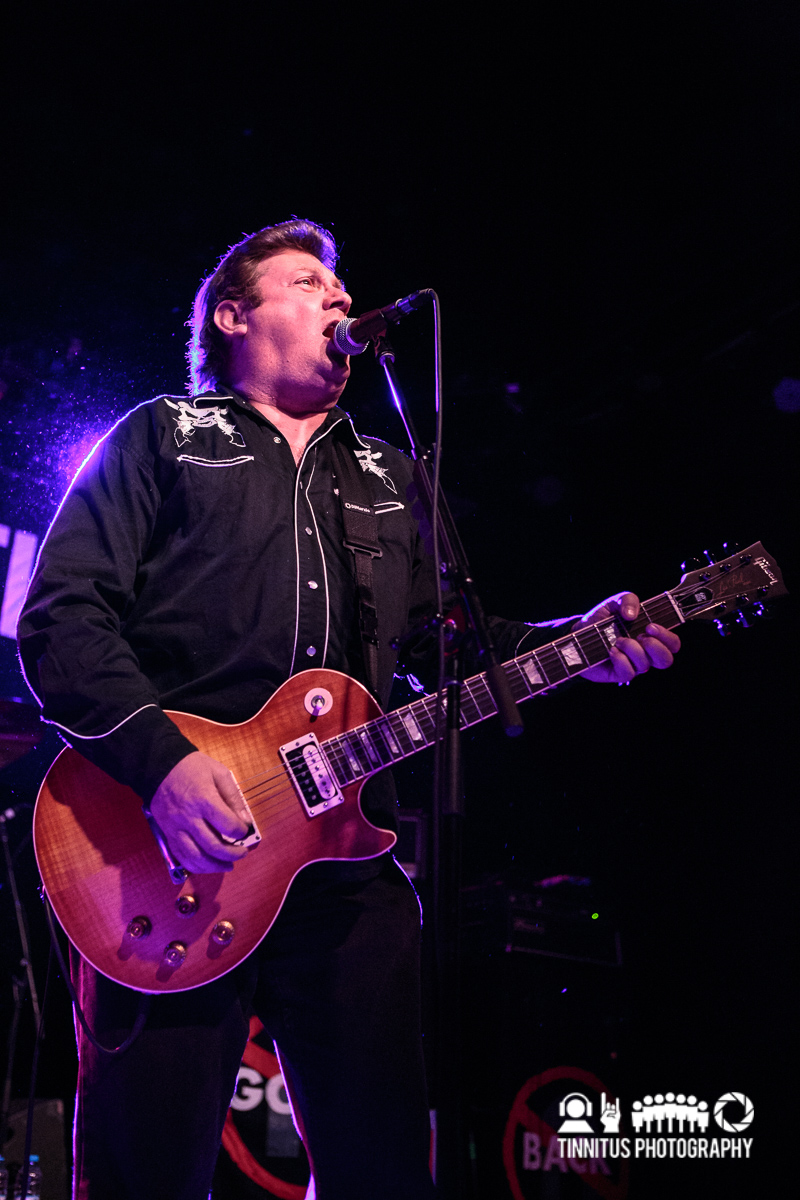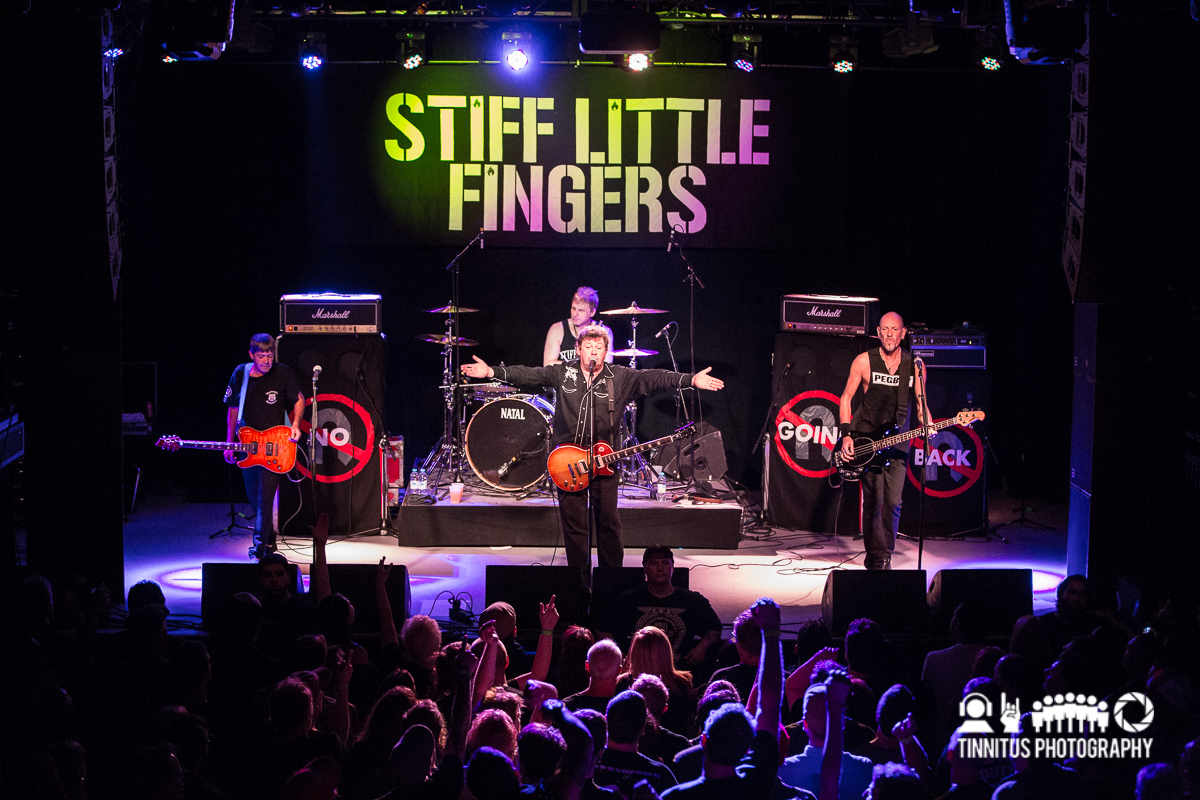 Show closer video of "Alternative Ulster"

The opening bands took a more modern look at punk rock, and that includes a lot of baggage around dog-eared themes of being an outsider, with the more heinous crime being the sickly-sweet chorus of "oohs" and "woahs" and "ahs" that crowded out nearly every song. Naked Raygun and ALL*/*Descendents, you've got something to answer for.
So So Glos: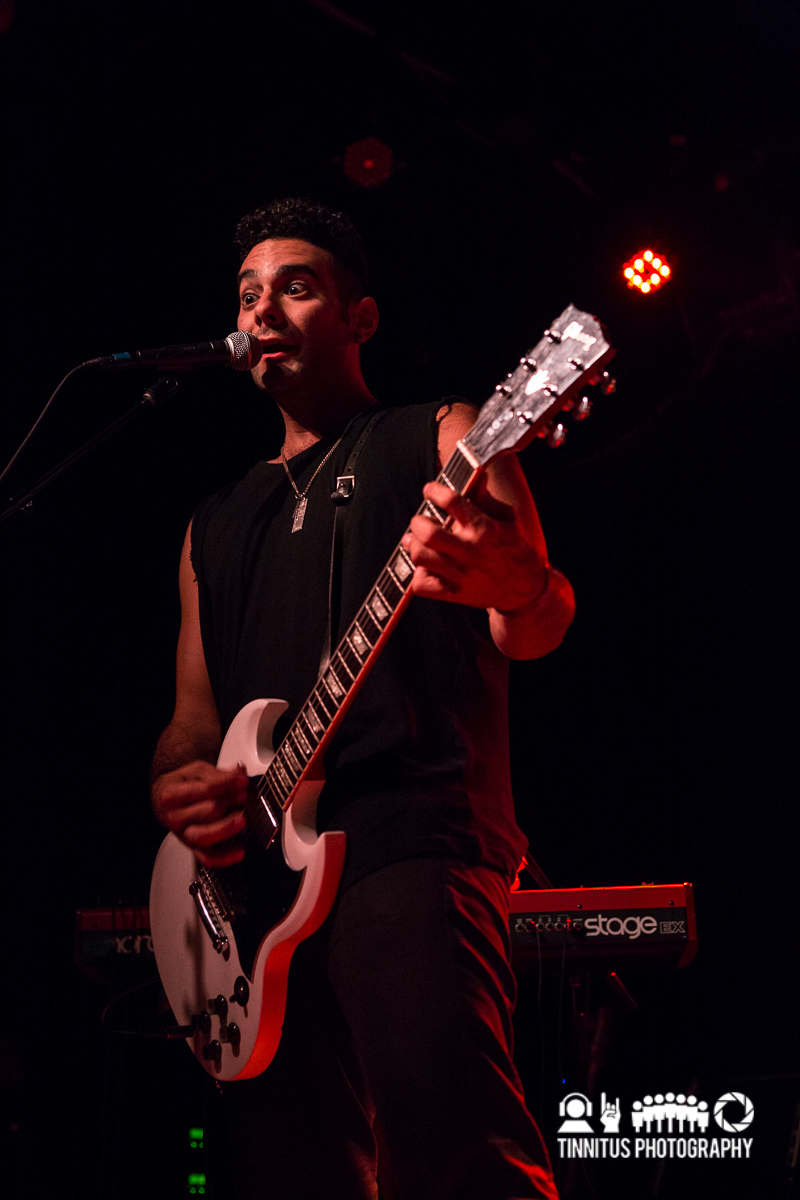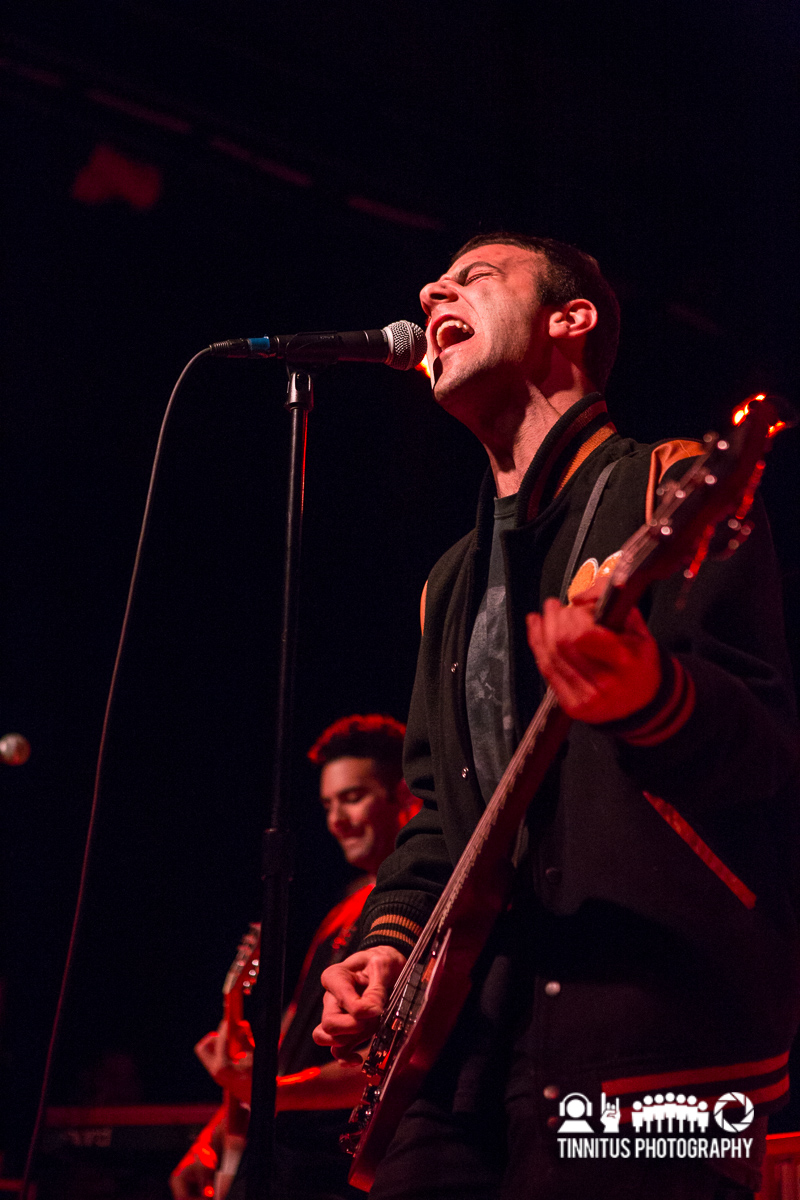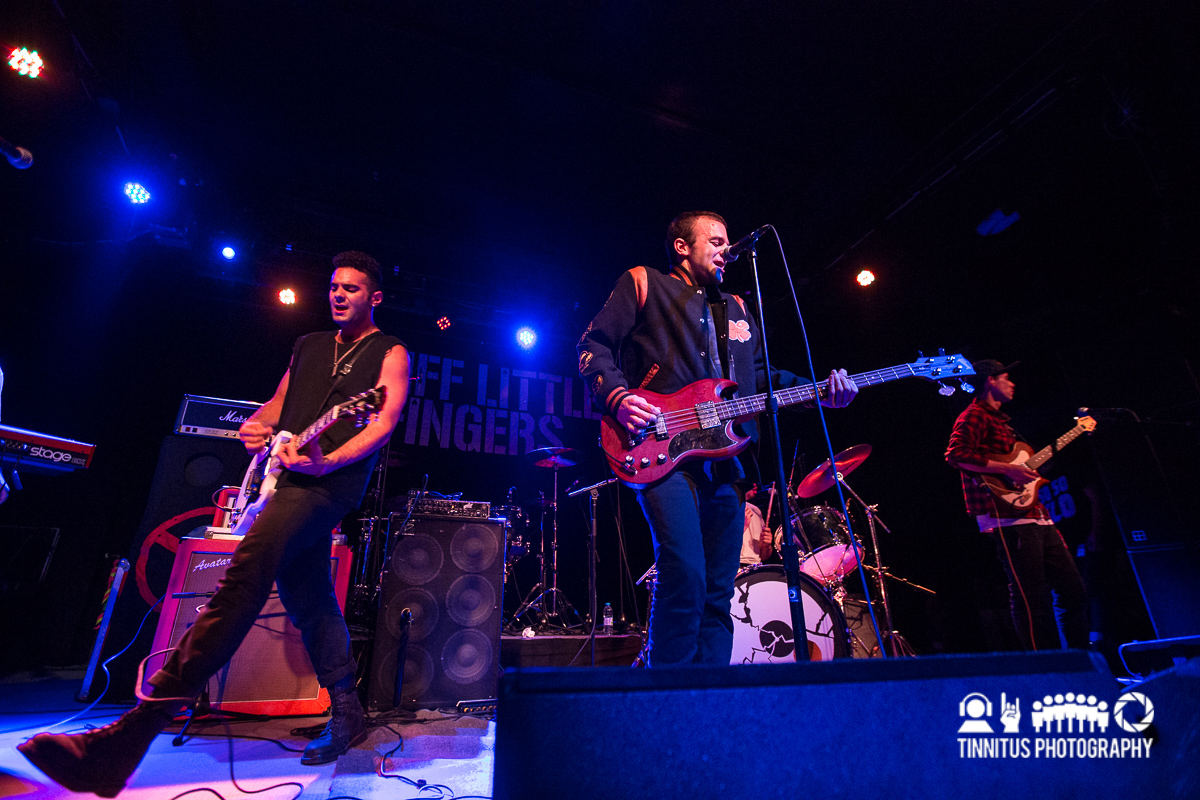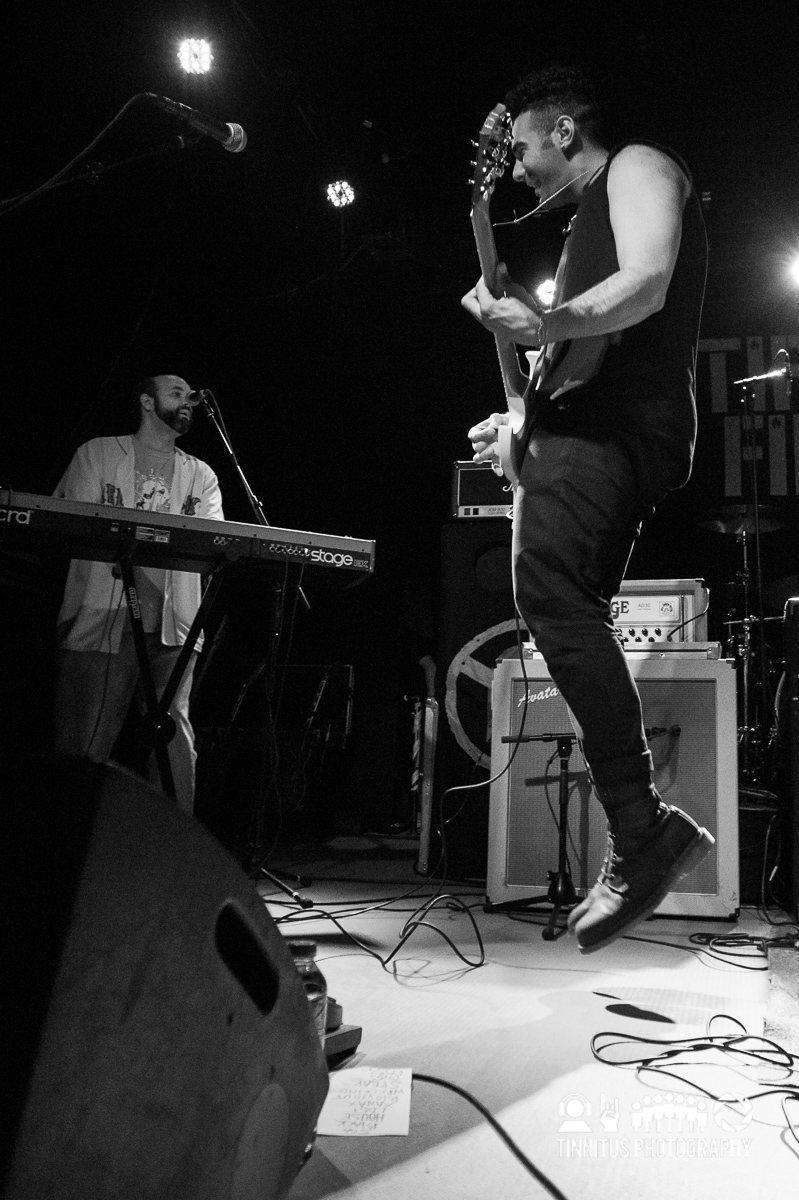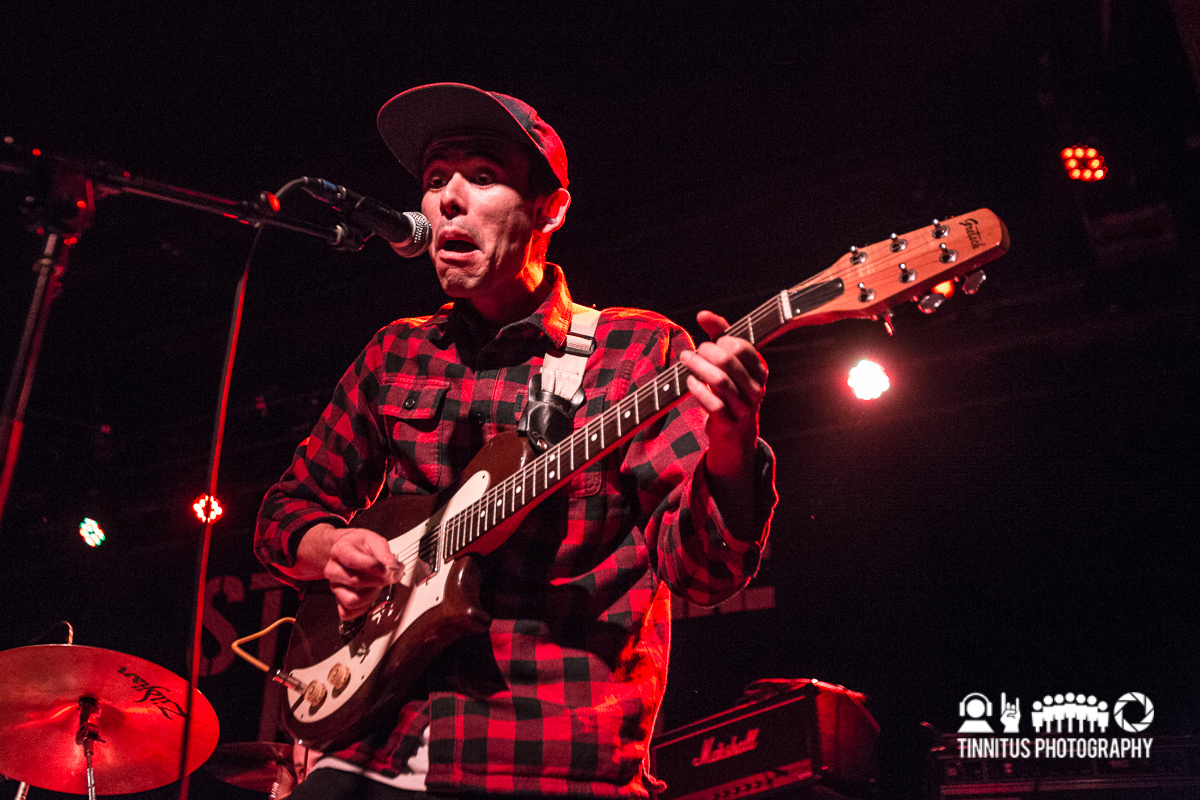 Rebuilder: