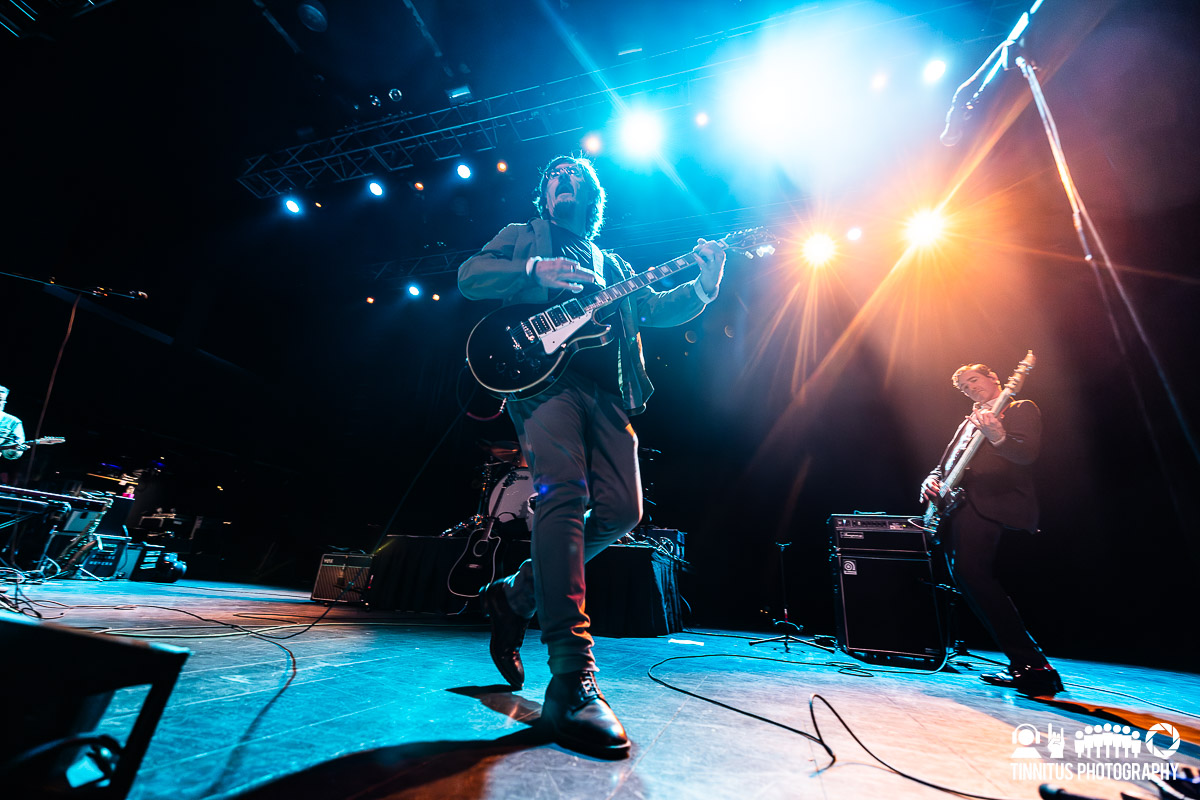 10 August 2023
The rise of The Mountain Goats is not a trajectory that I could have predicted. While it's not as extreme as when The White Stripes went from recording on STFRI to jumping on a major label and were soon selling out buildings made for giant sporting events, the fact that John Darnielle went from a lo-fi folkie who put out records on Shrimper and Ajax to forming a band and selling out big clubs is quite the accomplishment.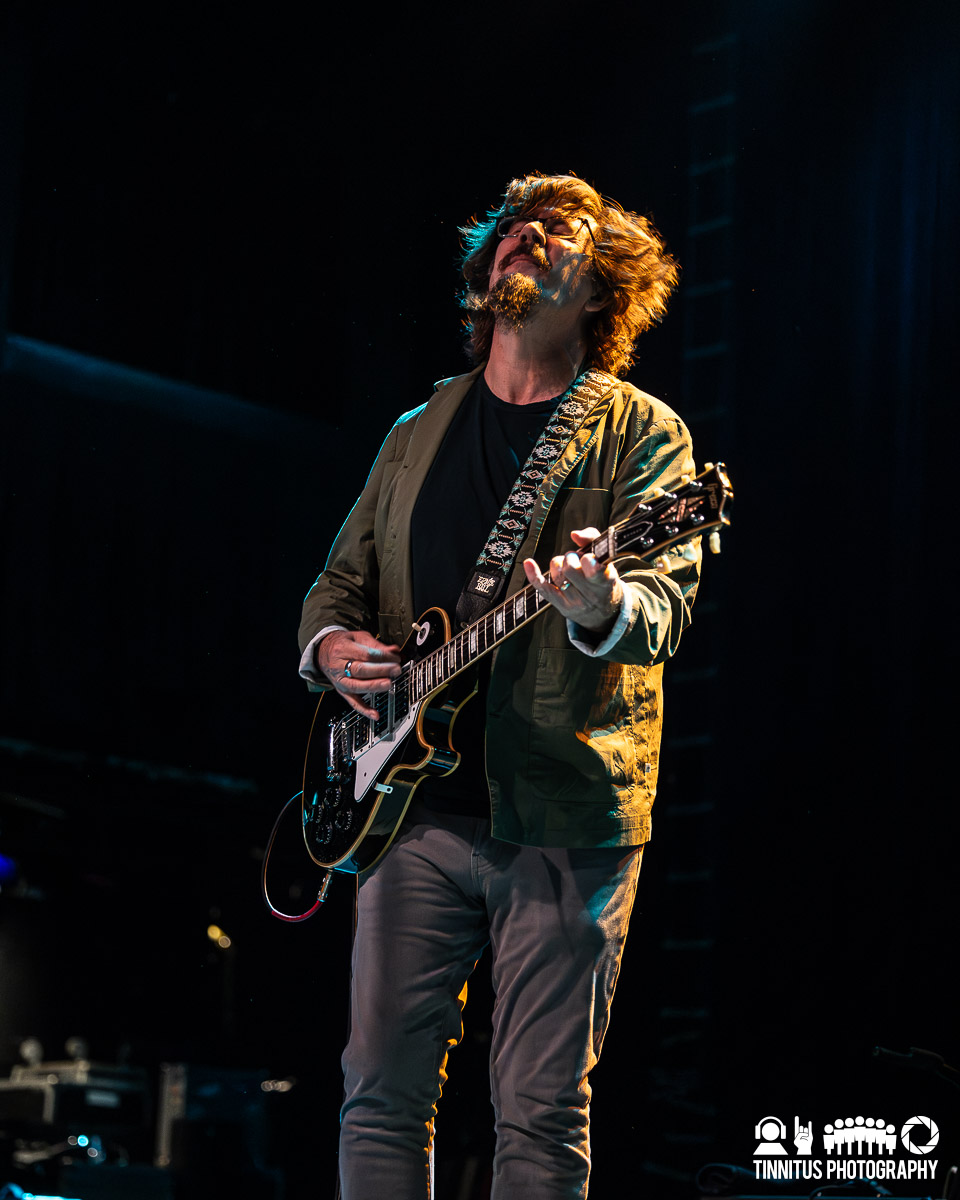 And in the process he's been prolific. Not quite Bob Pollard level of releases, but then again tonight's show featured 25 songs from a whopping 15 different records. You can count on one hand the number of bands who could pull that off. Darnielle and co-horts Peter Hughes, Jon Wurster and Matt Douglas came out on stage knowing exactly where they were and it was one of the funniest opening scenes to a set I've seen in quite some time. At first I thought the drum pattern was Aerosmith's "Back in the Saddle Again" but soon realized that it was "Lord Of The Thighs" that Darnielle was signing along with. Hat tip to Beantown, well done John.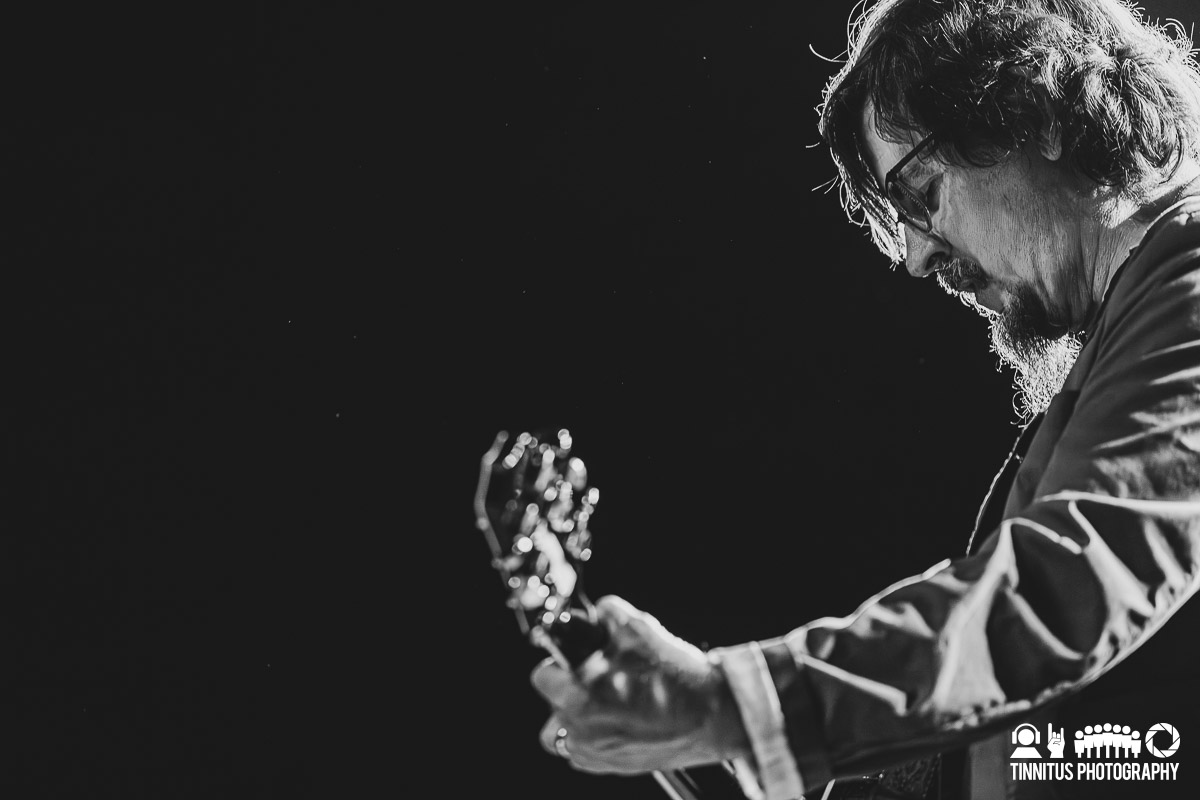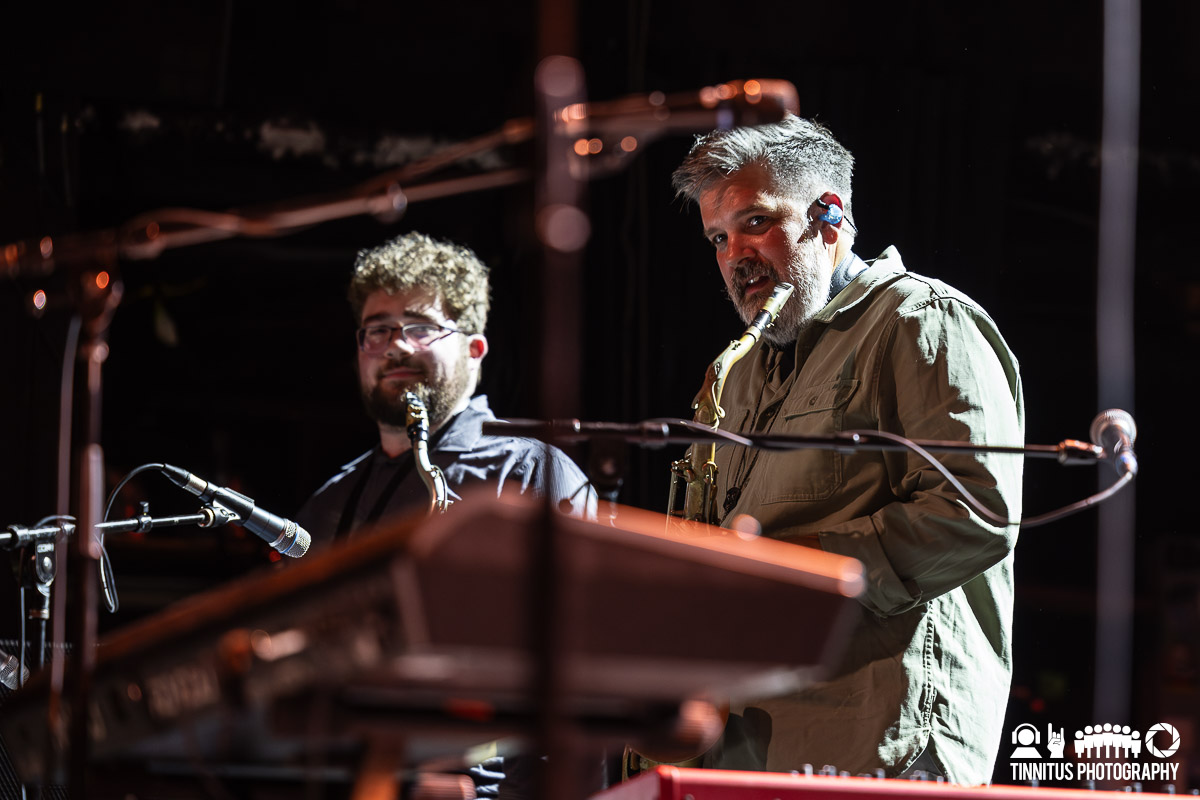 A lot of the crowd likely didn't know that Peter Hughes had roots in Massachusetts and his cousin Kyle got his 15 minutes of fame and then some by coming out to guest on saxophone for a few songs but not before Darnielle told us that he forgot he needed to pander a bit more and throw in a big Fenway Park welcome and some gratuitous Dunkin Donuts references. Never fear, Kyle got brought out again by popular demand later. Dude can play! Darnielle would later change the lyrics of "Source Decay" to include a Somerville PO box reference.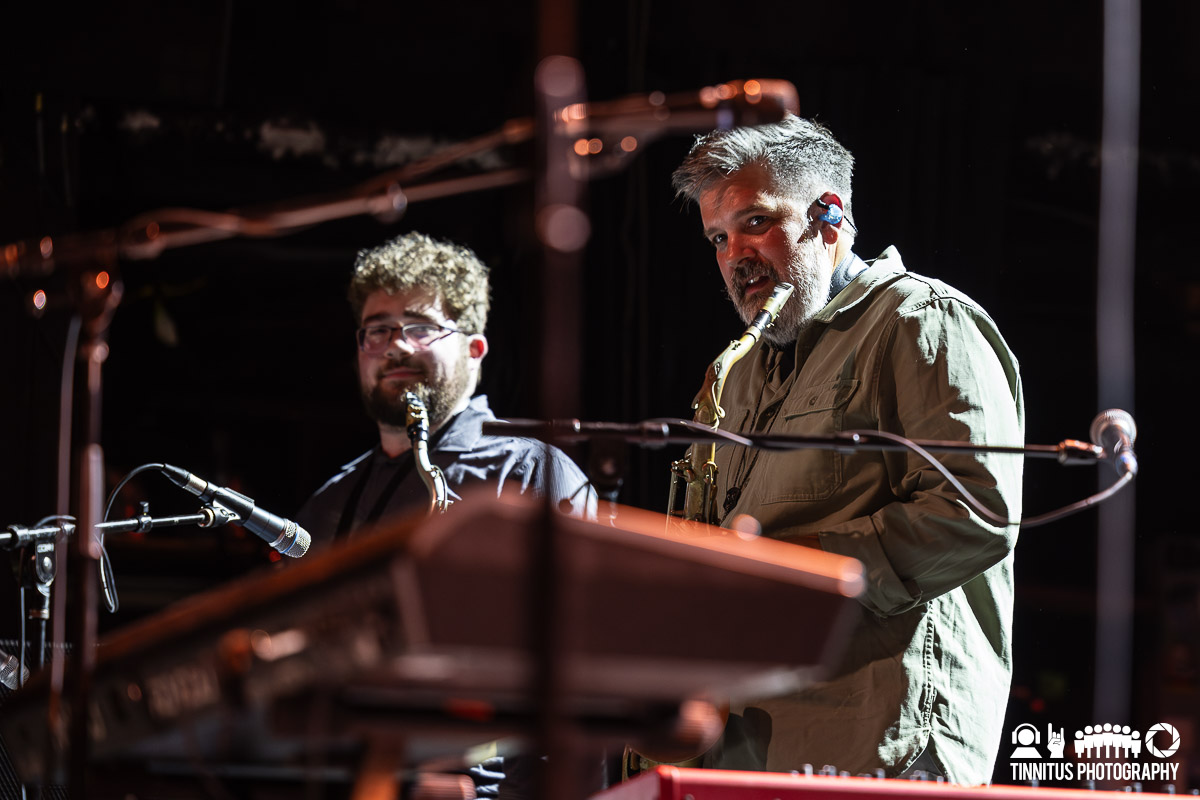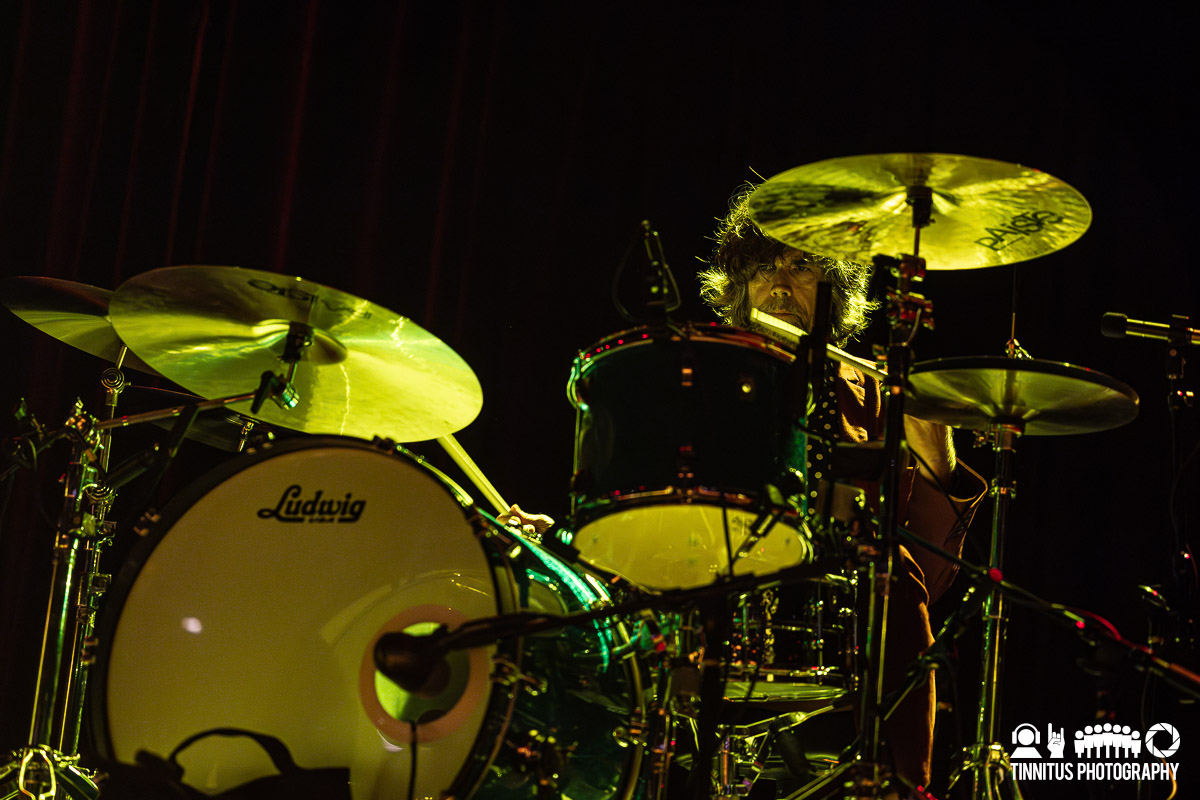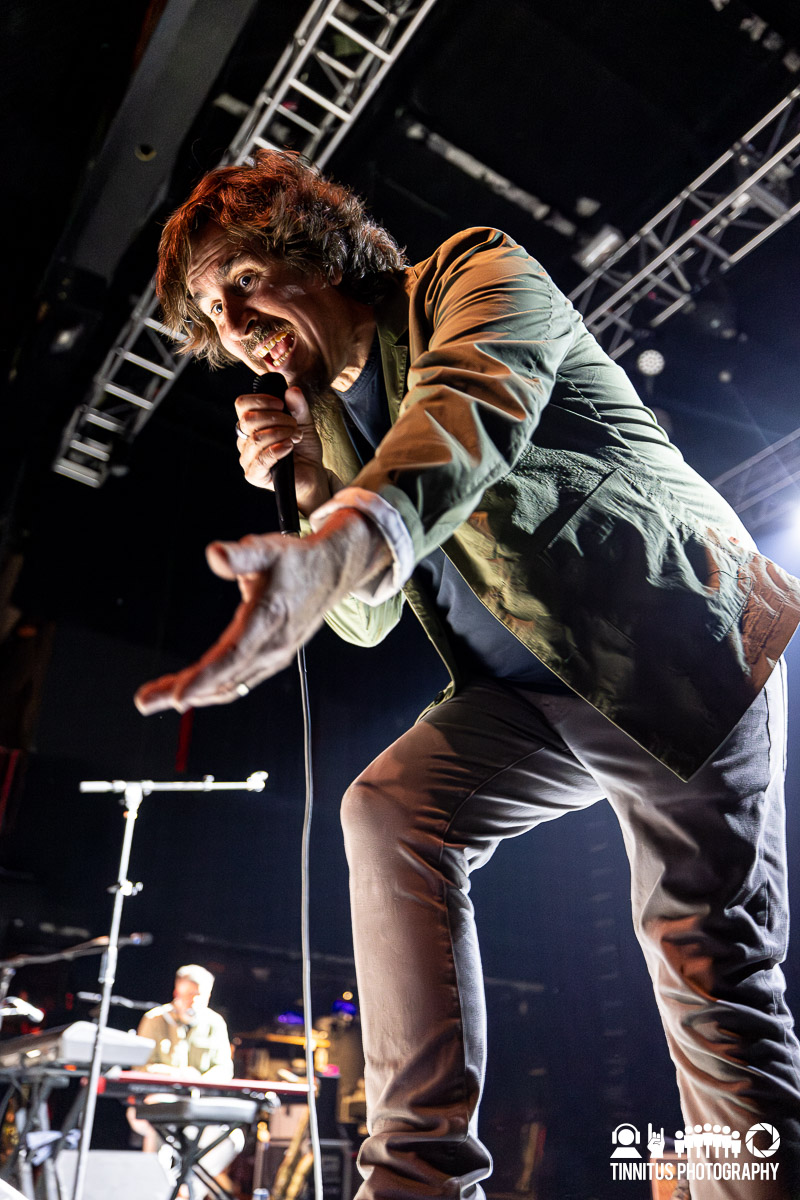 Darnielle has made his bones by writing songs and his lyrics are an integral part of the equation; when you're a solo performer with an acoustic guitar you can't really hide behind a distortion pedal and a booming rhythm section and his early career helped shape his output as he progressed. He's a pretty established writer but oddly it was TikTok who really vaulted The Mountain Goats into a wider public view, when inexplicably "No Children" (a jaunty 3/4 song that is the darkest song ever about a crumbling divorce) became a social media phenomenon.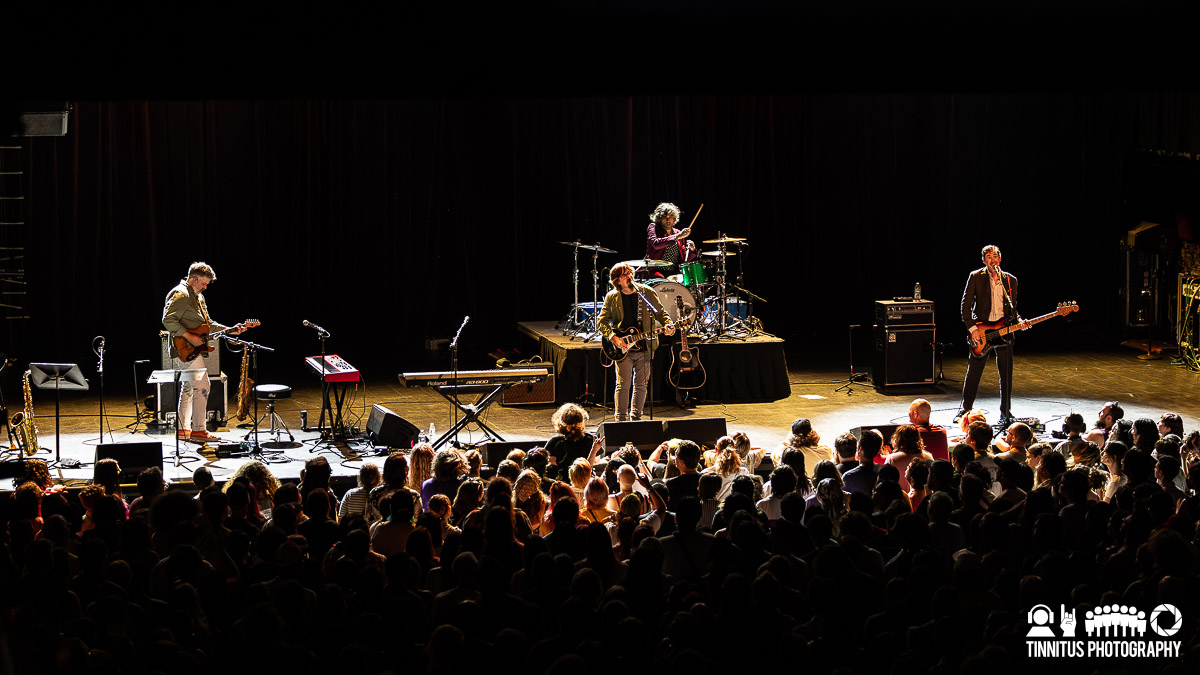 That the band clearly draws a community of people from all walks of life is a testament to how people digest, internalize and communicate music that speaks directly to them. Tonight showed the power of that community in a way that most bands strive for.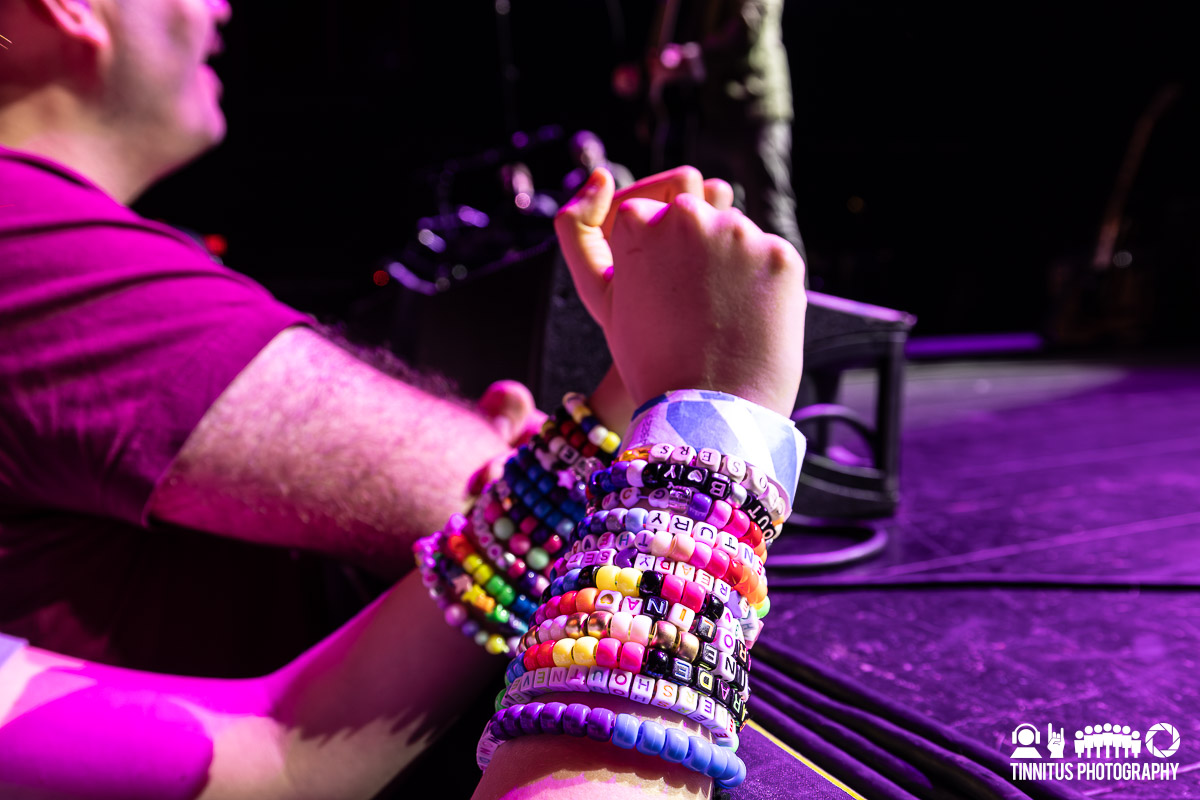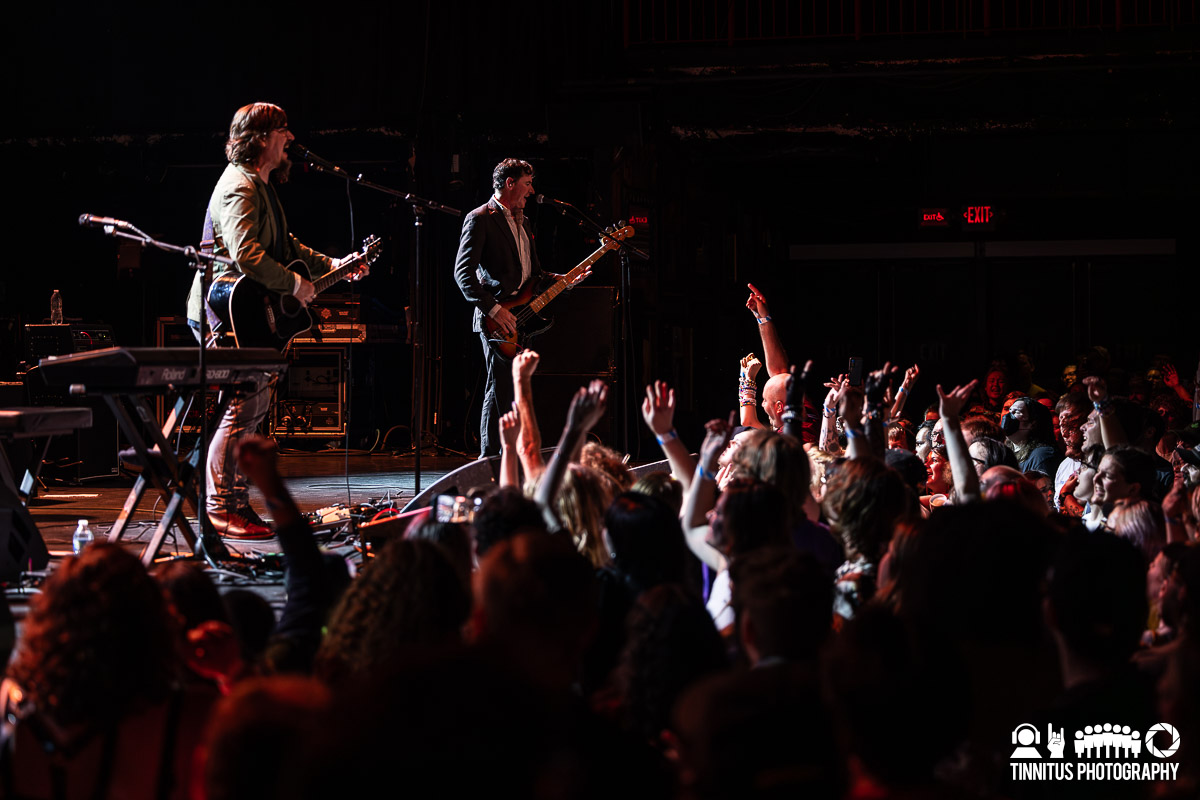 Ryley Walker is a modern day troubadour. He sings songs, expertly plays guitar and can adopt the role of court jester between songs as he's tuning his guitar. I'd reckon that 30% of the entertainment value from his shows is directly linked to his stage banter. And trust me, this is no shade: this guy can RIP on guitar. The intricate finger play of "The Roundabout" finished, he started talking about coming up to this area as a 13 year old for a guitar summer camp and getting his ass kicked by metalheads.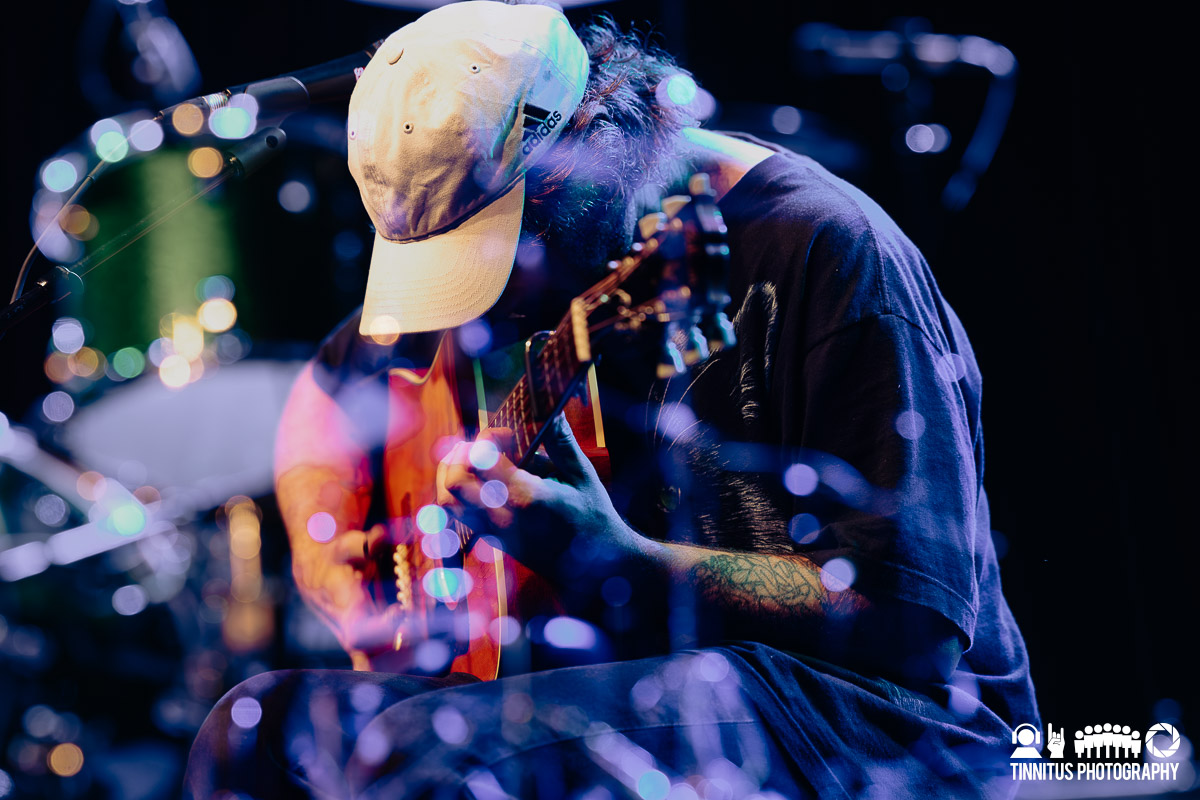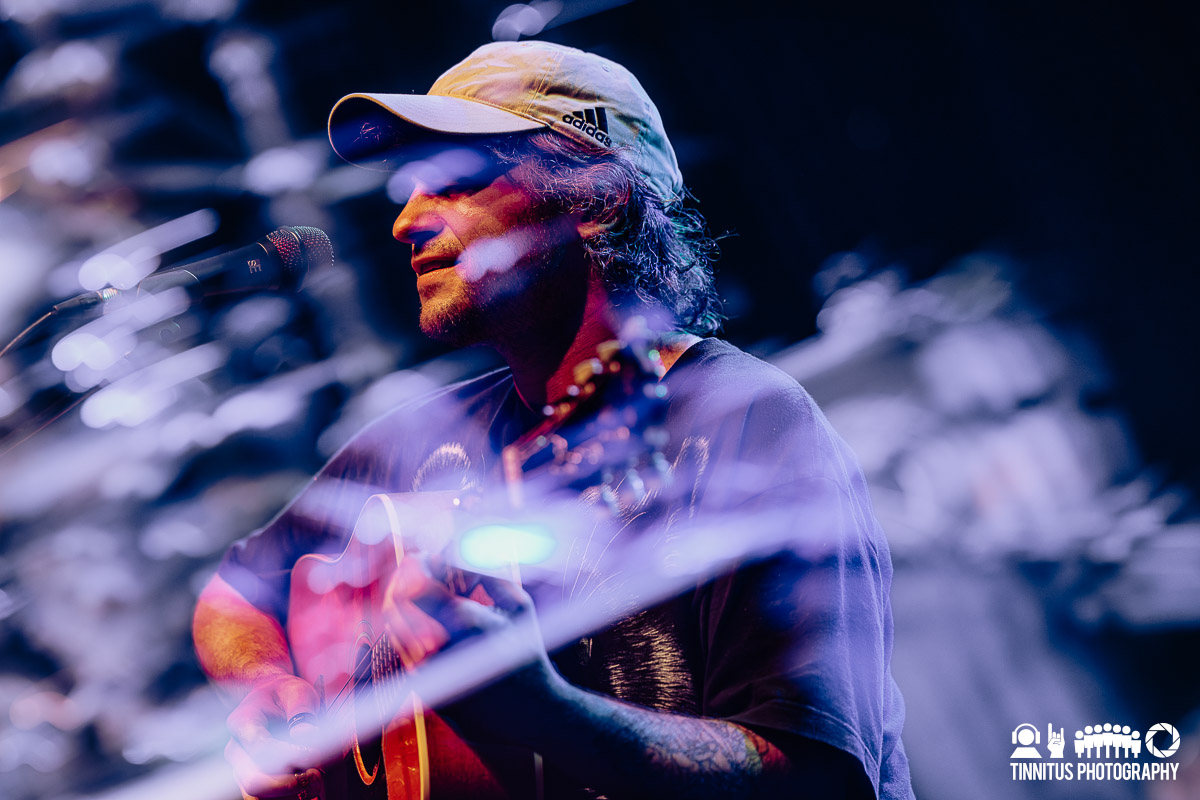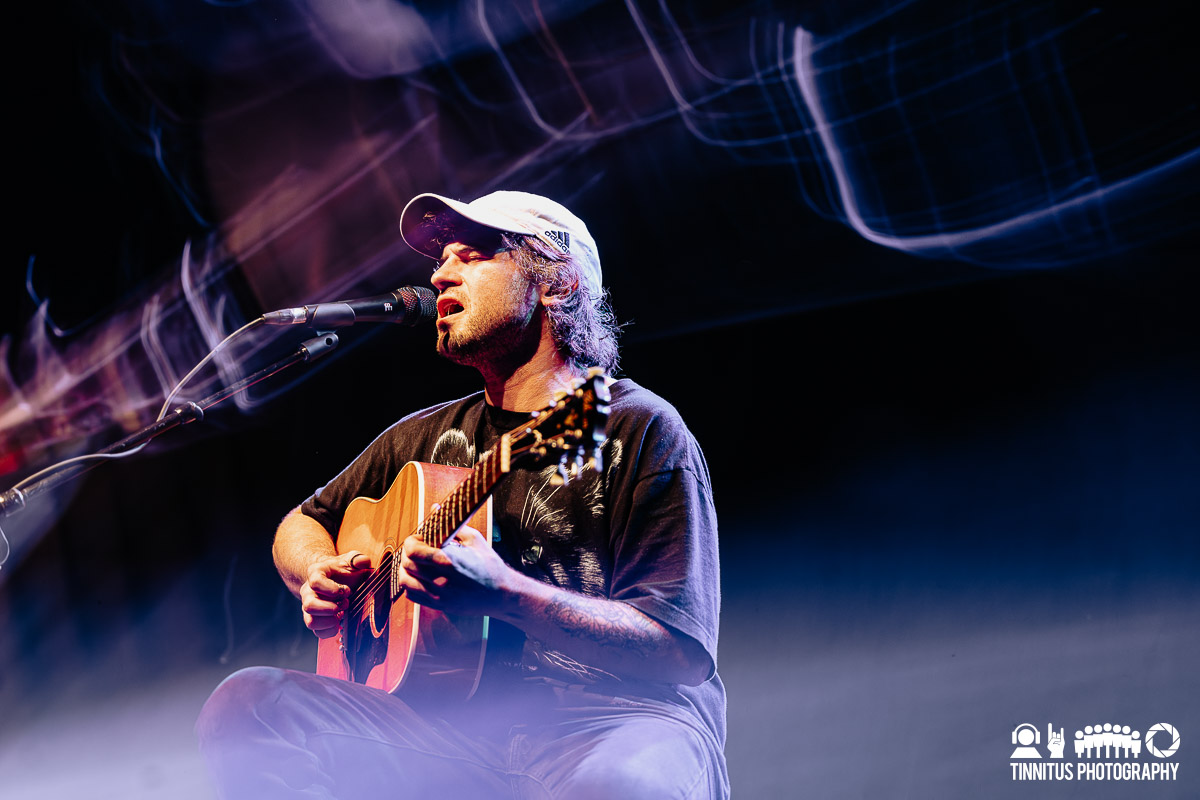 I hope some of those heshers were in attendance to see and hear his prodigious talents during "On the Banks of the Old Kishwaukee." I would think those dudes with Yngwie Malmsteen patches on their battle vests might need both hands to pick their lower mandible from the floor. Also mentioning Jamaica Plain's White House (RIP) where freon huffers congregated, he then proclaimed his prodigious bladder capacity while only stopping once on the drive from his day job in NYC (noted his food-stained crocs as evidence); "Is Connecticut trying to kill me?" Always a total entertainment package, even if it seemed at times Walker pressed his chin to the guitar body in order to drown out the chatter from people around the room. Alas, the fate of opening bands.