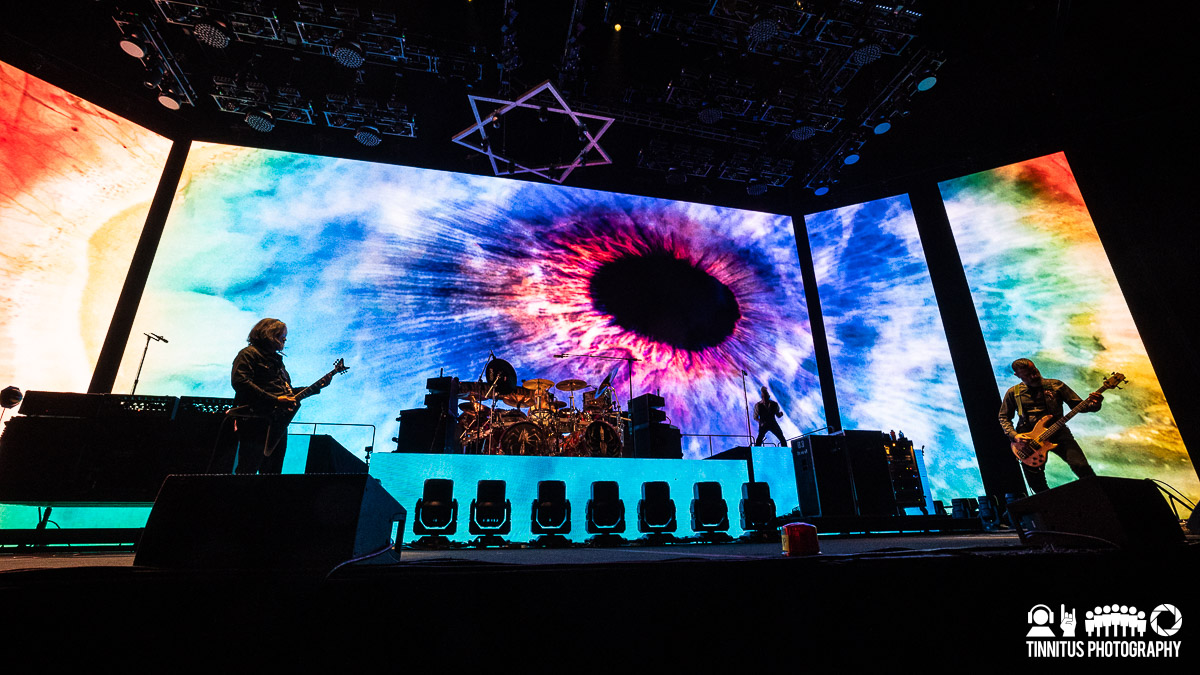 20 November 2023
In today's fractured media market, selling out an arena is a pretty big accomplishment. If you're a metal band not named Metallica or Iron Maiden it's even more impressive. How about banging out TD Garden on what was basically the third tour leg of Fear Inoculum since 2019? Tool have a very large draw, despite very little in the way of mainstream coverage, and were the youngest band of the recent Power Trip festival held earlier this year.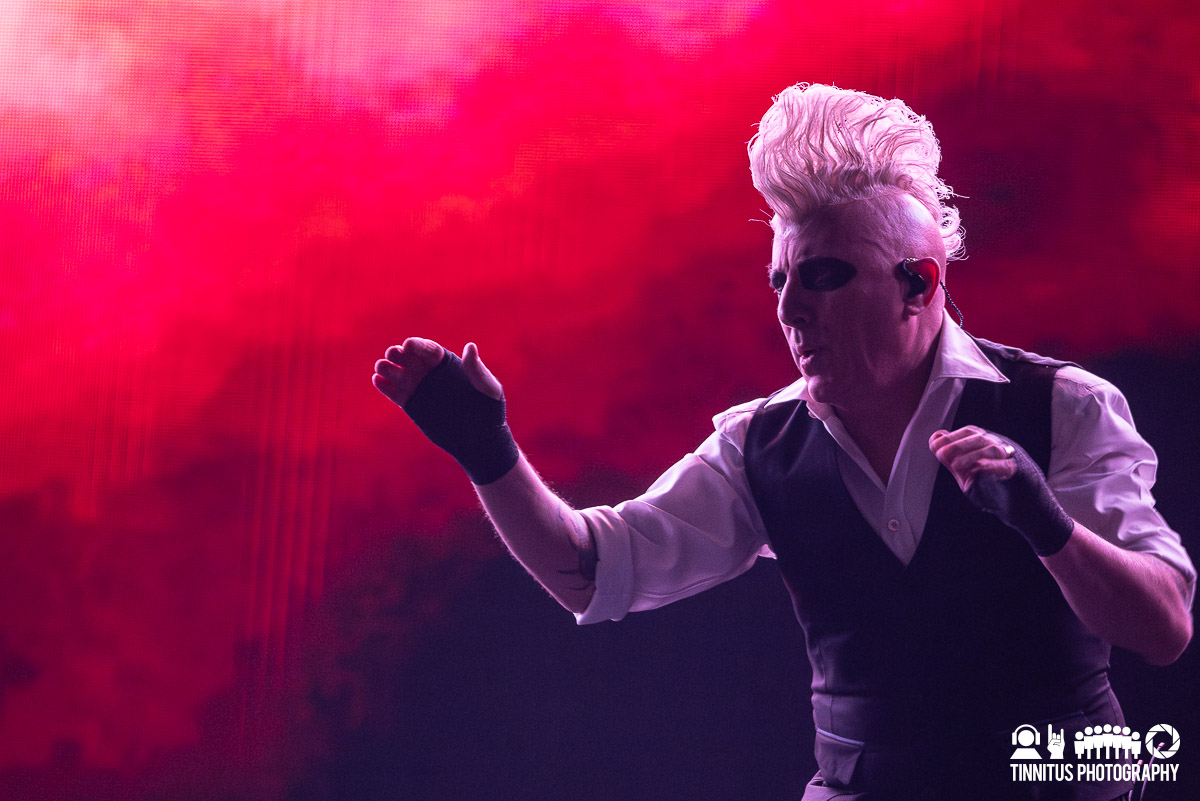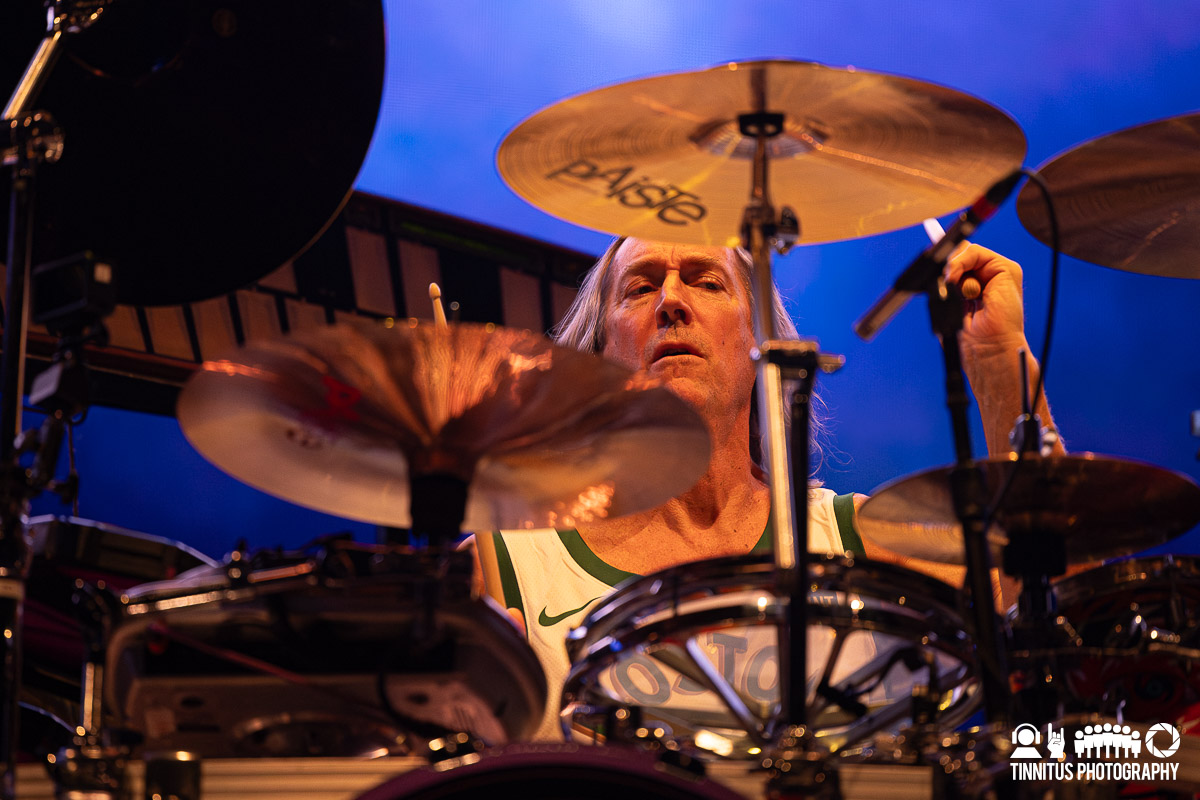 With Fear Inoculum just their fifth record in three decades, Maynard James Keenan and company aren't exactly Robert Pollard but at least they are not operating at a Use Your Illusion II -> Chinese Democracy pace. The evolution of the band has been incremental rather than episodic, with the basic blueprint of a dense polyrhythm fused by Danny Carey and Justin Chancellor providing the bedrock for Adam Jones' guitar work. Prog rock tends to be a preferred descriptor for Tool's work because the songs stretch out and take their time to get where they are going; it's more the journey than the destination.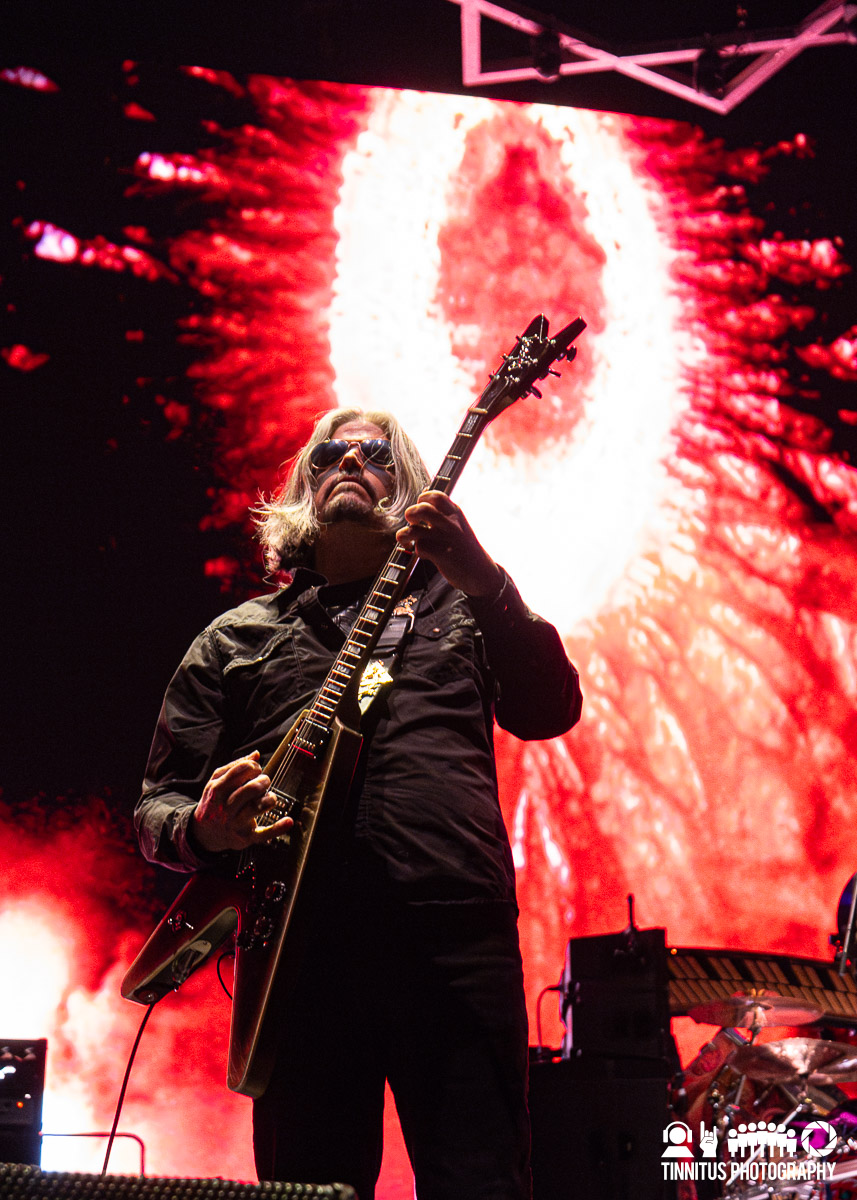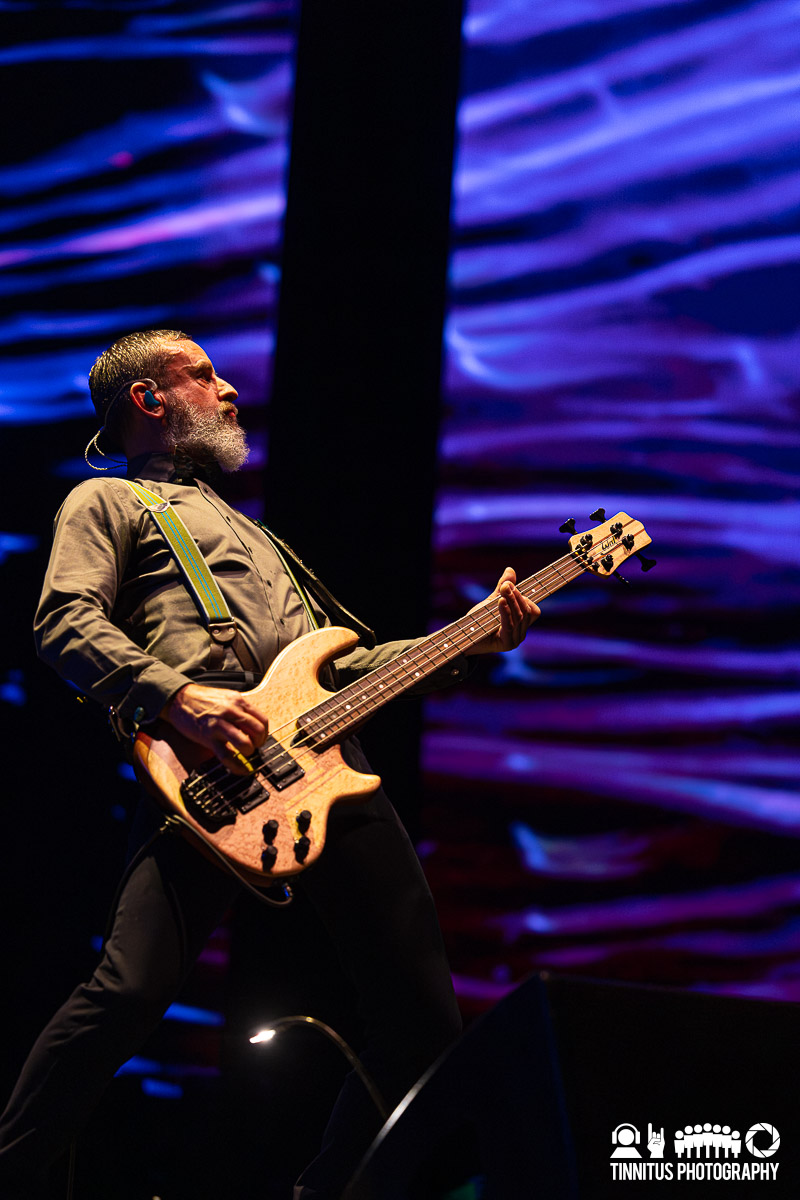 Though the band are clearly capable at their chosen instruments, it's not prog in the look-at-me wankery that can permeate deep into the pores of some band's music, such as Yes or King Crimson periodically, or more modern peers such as Dream Theater or Porcupine Tree that lean into that style with all their force. (That said, we were subjected to the drum solo workout of "Chocolate Chip Trip," the mostly redeeming factor being the overhead camera that afforded a closer look at Carey's drumming as well as his customary Celtics jersey he wears for Boston shows.)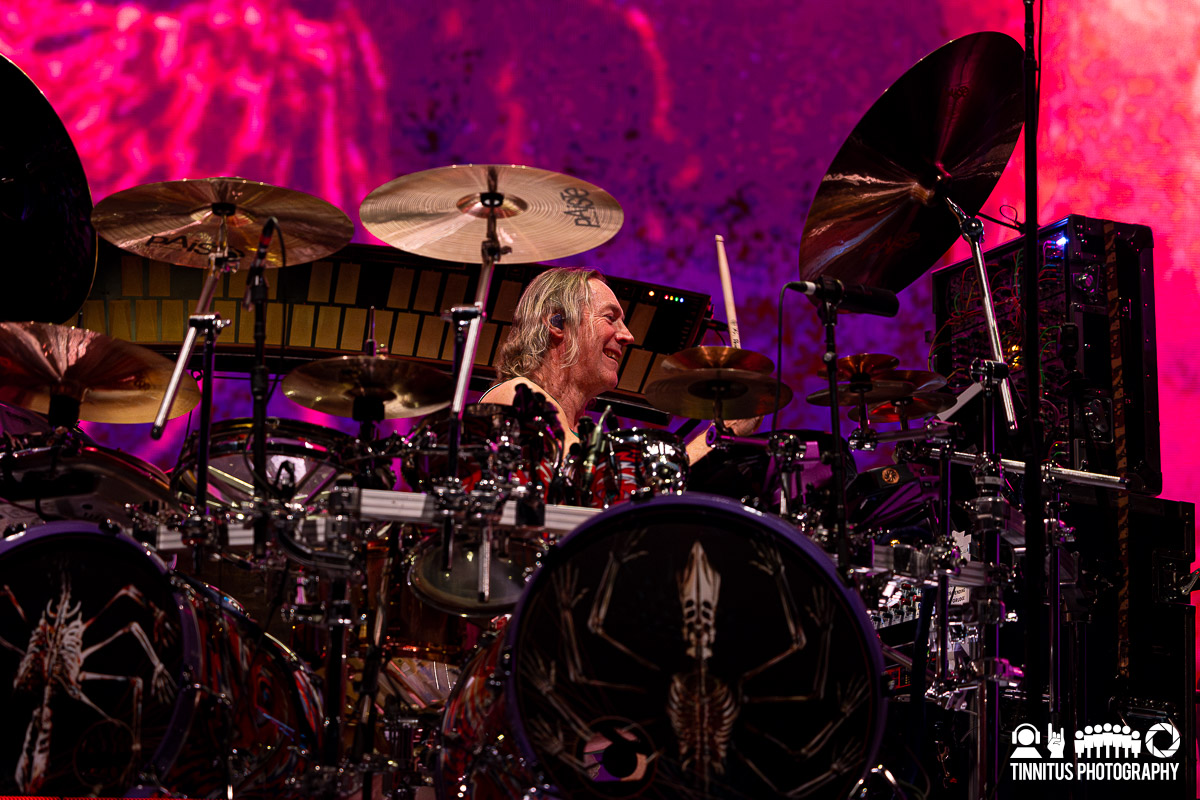 Keenan is notorious for his anti-stage presence, intense dislike of fans snapping photos, and outspoken/misinterpreted perspectives. The "NO CAMERA" signs warning of ejection if you used your cell phone to snap a photo for Facebook were out in force and Keenan made a point to mention that if we were good and obeyed, phones could come out for the final song (When this time came he instructed people to turn off their flash or he'll kick you in the vagina. And install one as needed if you don't have one) . It didn't have the strictness of a Yondr pouch show and I didn't see security kick anyone out as I've seen during prior Tool shows and for the most part people were able to follow instructions. Huzzah, there is hope for the human race.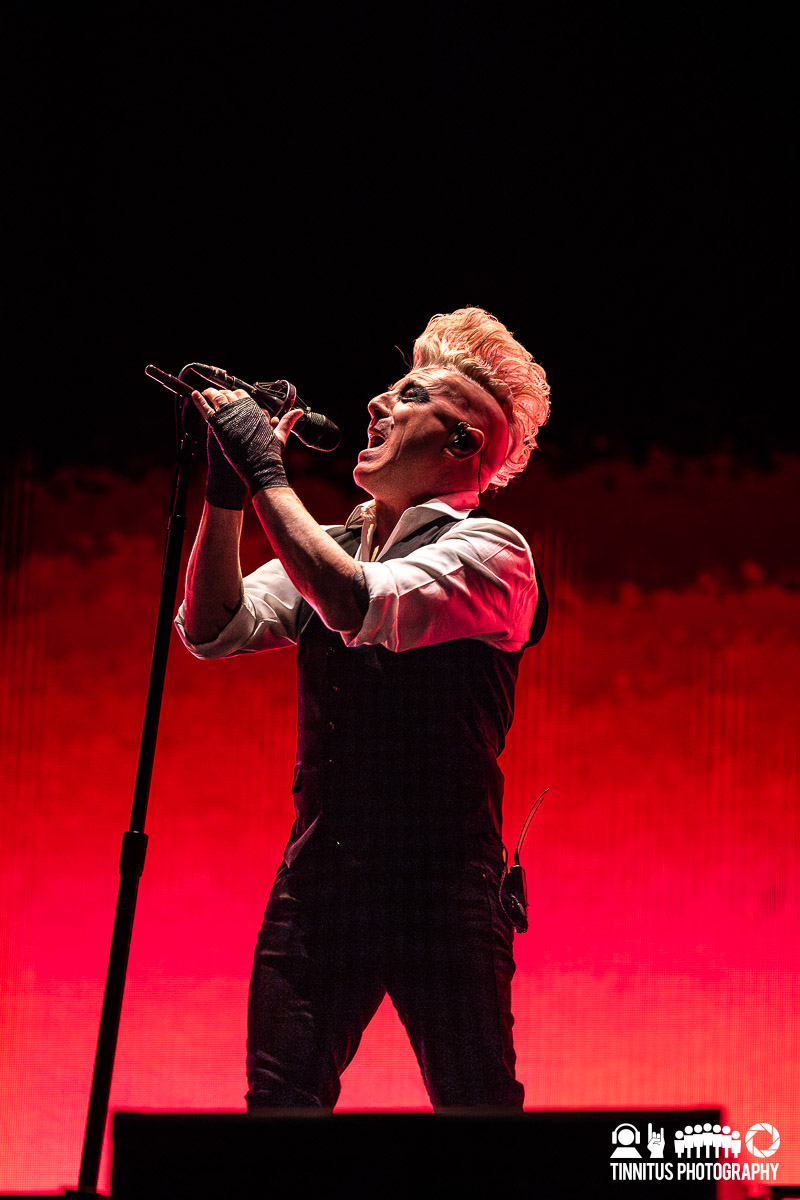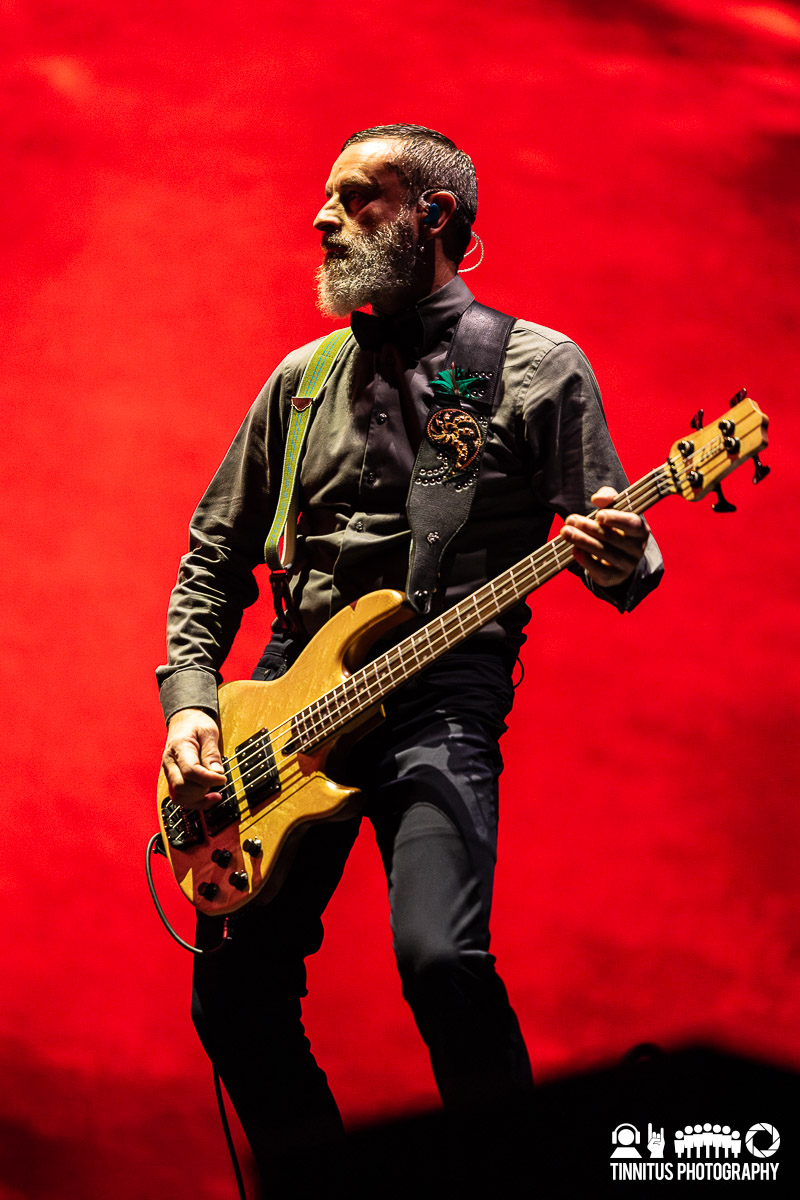 And to be honest, there's not much one can capture via a cell phone. Keenan is always the anti-front man, skulking in the dark recesses at the back of the stage on either riser flanking Carey's kit and dressed like a caterer with white shirt and black vest, with only a bright pink mohawk like a cockatoo's crest giving color, with eye shadow cribbed from the "I like turtles" kid. Jones plays his riffs with sunglasses and a blank countenance, while Chancellor maintained his look as a turn of the century bartender in some Western saloon.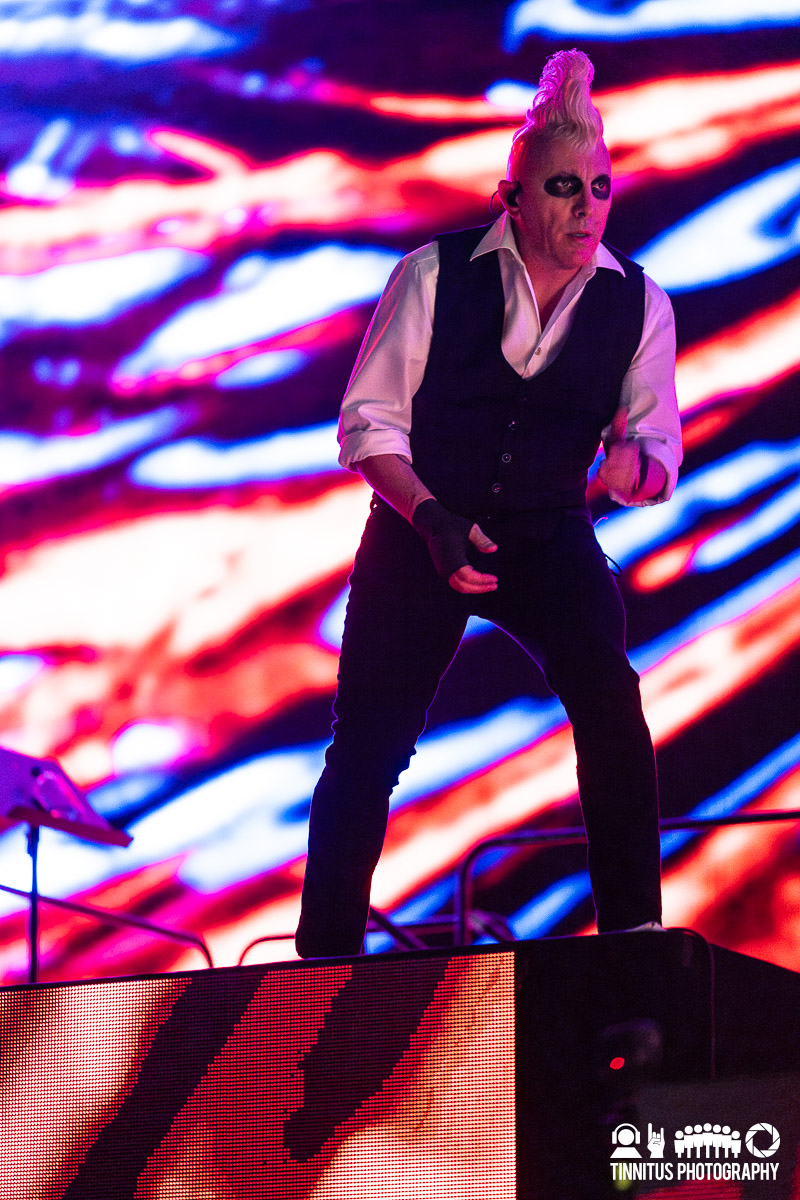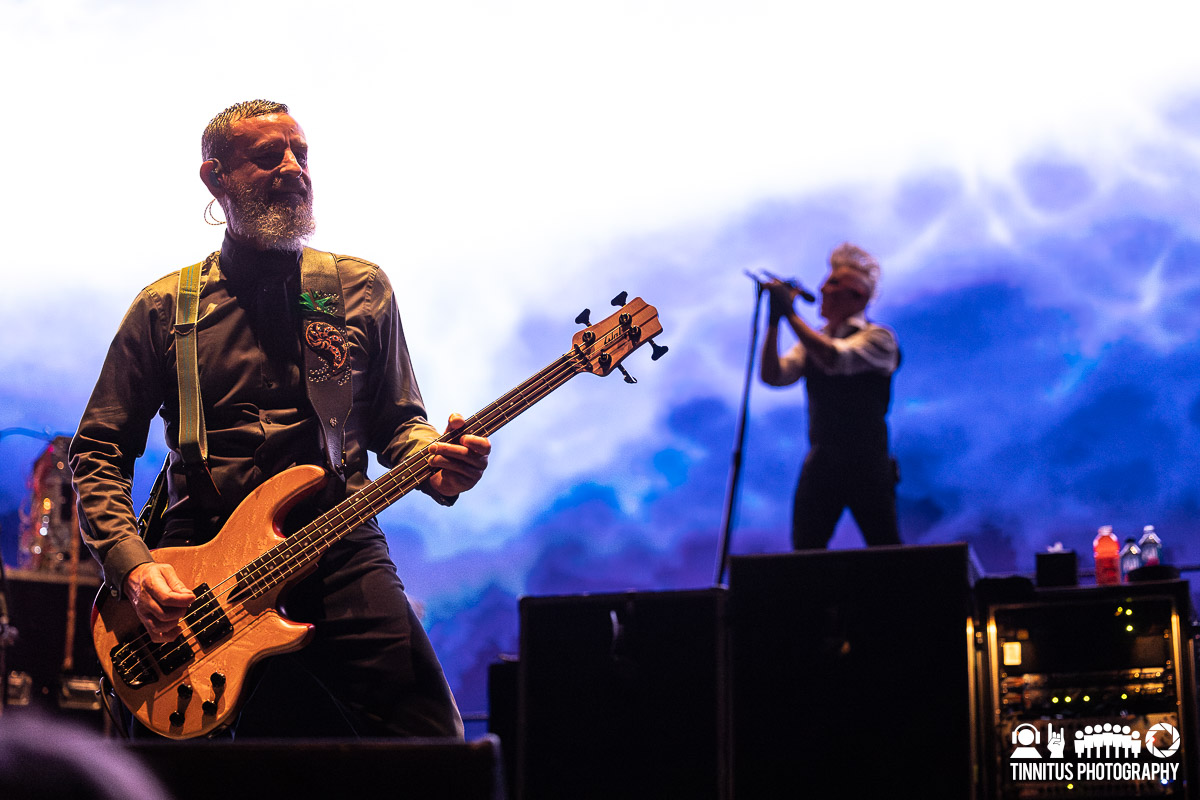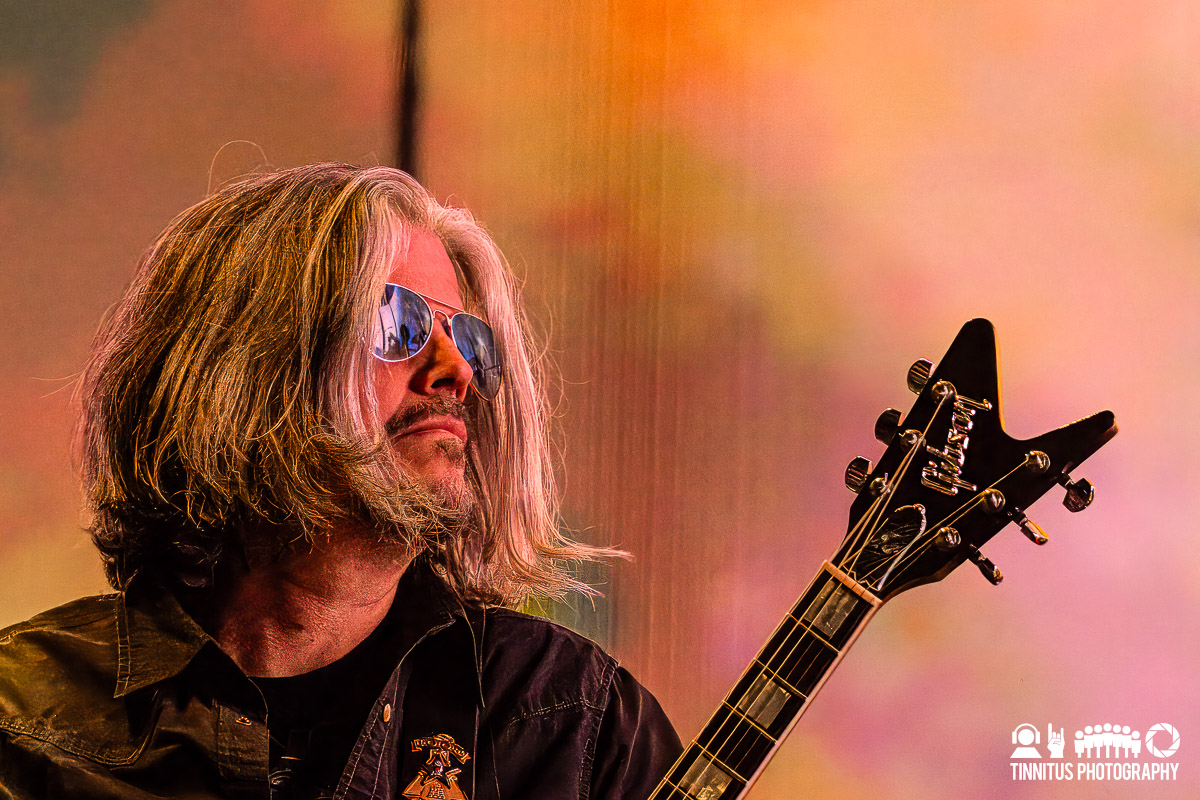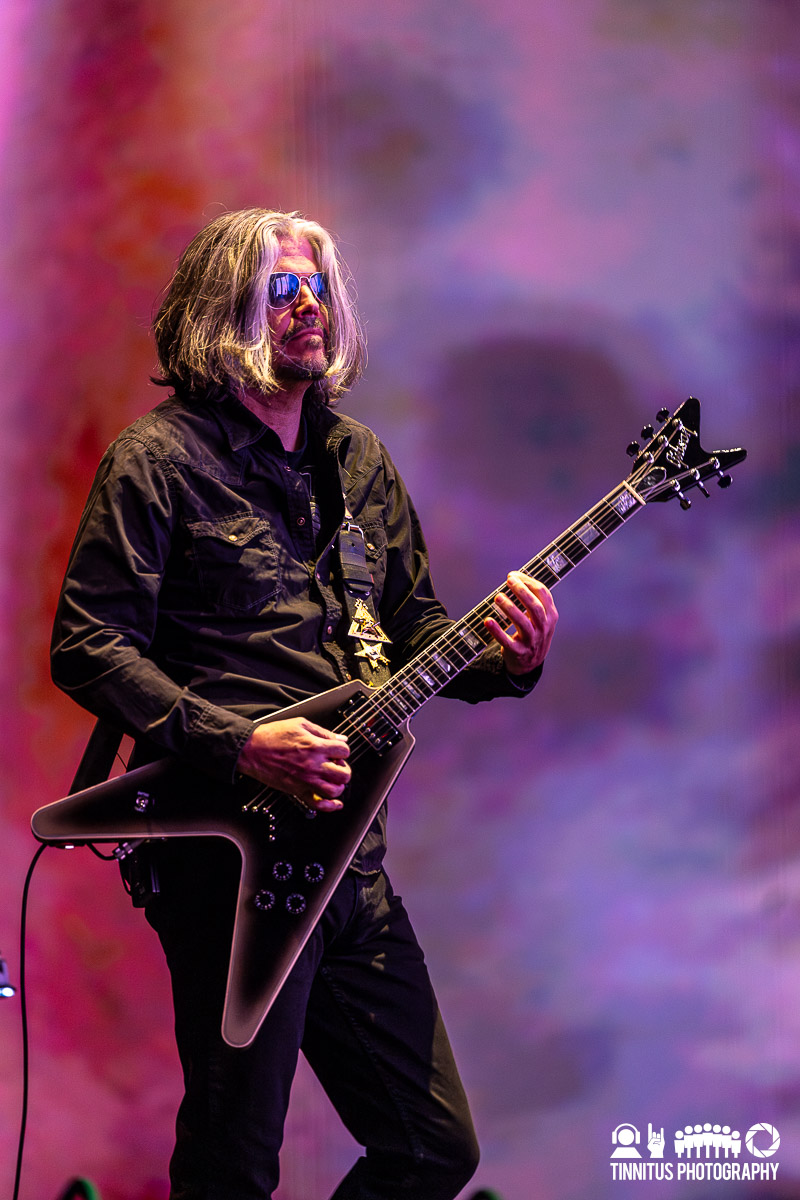 The benefit of being a band who eschews video feeds displayed on side screens is that the production was able to install a giant screen that extended beyond the stage edges, filled with fractal-derived computer art of humanoid bodies, strangely elongated and with missing features. Sometimes it was tentacles, other times it was skulls with a third eye. The production visuals really help sell the music as an entire experience, and Tool makes the most of that opportunity.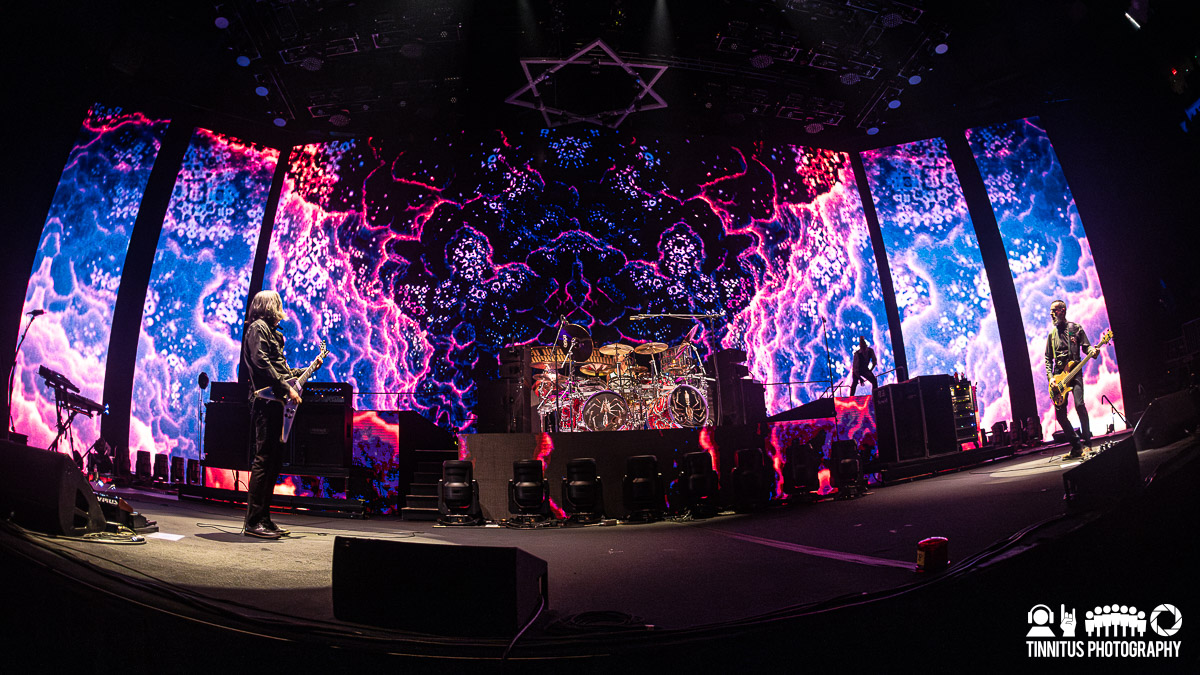 Tool is pretty well known for operating on their own principles and that includes picking opening bands. There's no promoter or label forcing some package deal and their choices always veer to the lesser known and have been pretty inspired; acts like Tomahawk, Yob, Big Business and Melt-Banana have opened in the past, and in 2024 the next leg will feature Elder but unfortunately sometimes those picks backfire. Steel Beans is a one person DIY outfit, playing guitar and drums simultaneously while singing, the only accompaniment being a couple of mannequin heads around his kit. The music actually sounded ok on Spotify and he's been pretty busy putting stuff out, but it just wasn't suited for a cavernous arena full of people who had no idea who this guy was and little desire to find out.