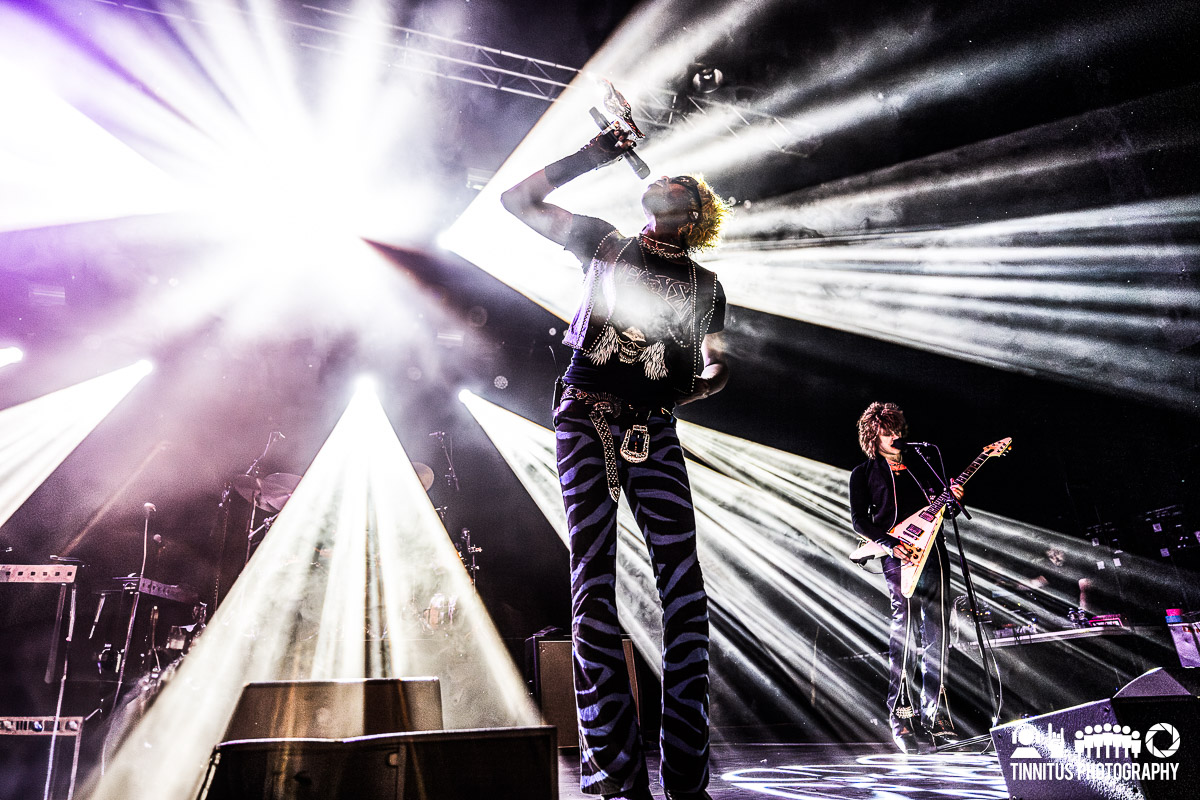 5 October 2023
I've been to Roadrunner, Bowery Boston's flagship venue, enough now since it opened a year and half ago to know basic expectations. Two or three bands on the lineup, show over by 11 at the latest. Boston's an early-to-bed city, these are just the rules. Tonight those rules would be trampled. The first act got on around 8:10 and by the time Yves Tumor and their band hit the stage after an interminable guitar/percussion loop playing over the PA, it was just after 10:30. This was not your run of the mill, vanilla show tonight.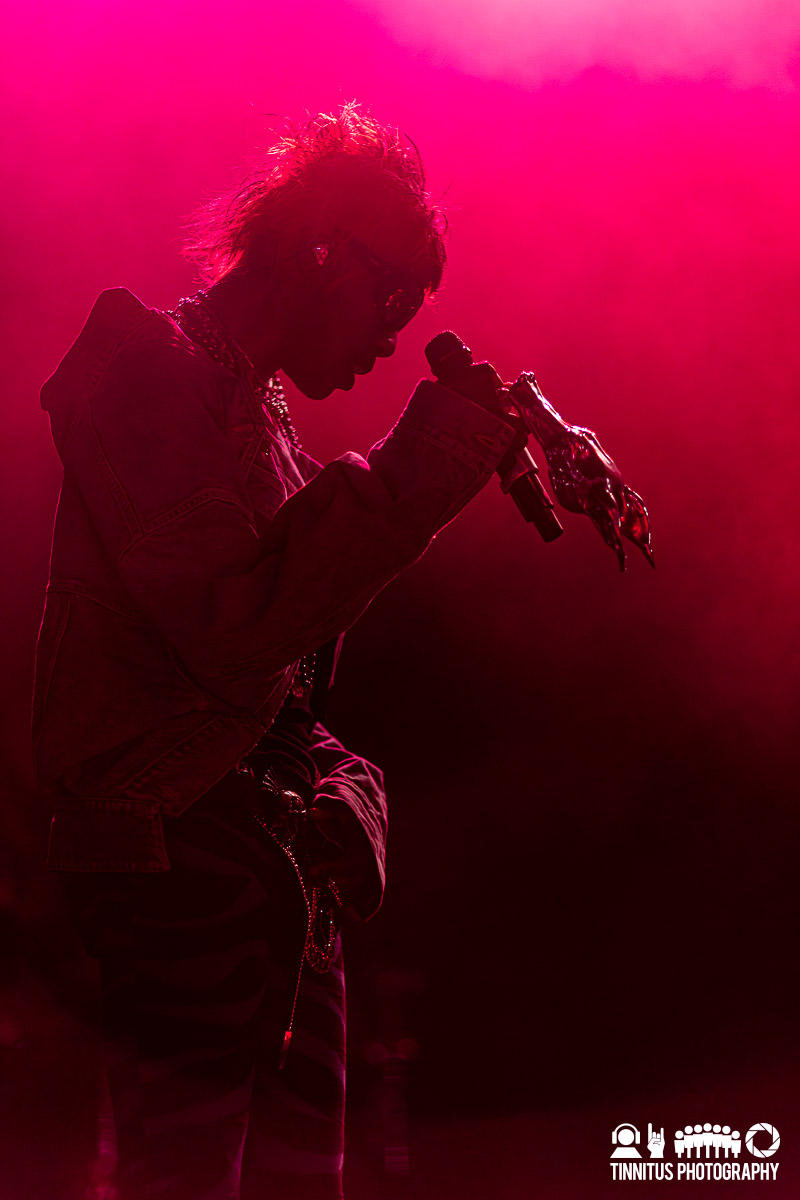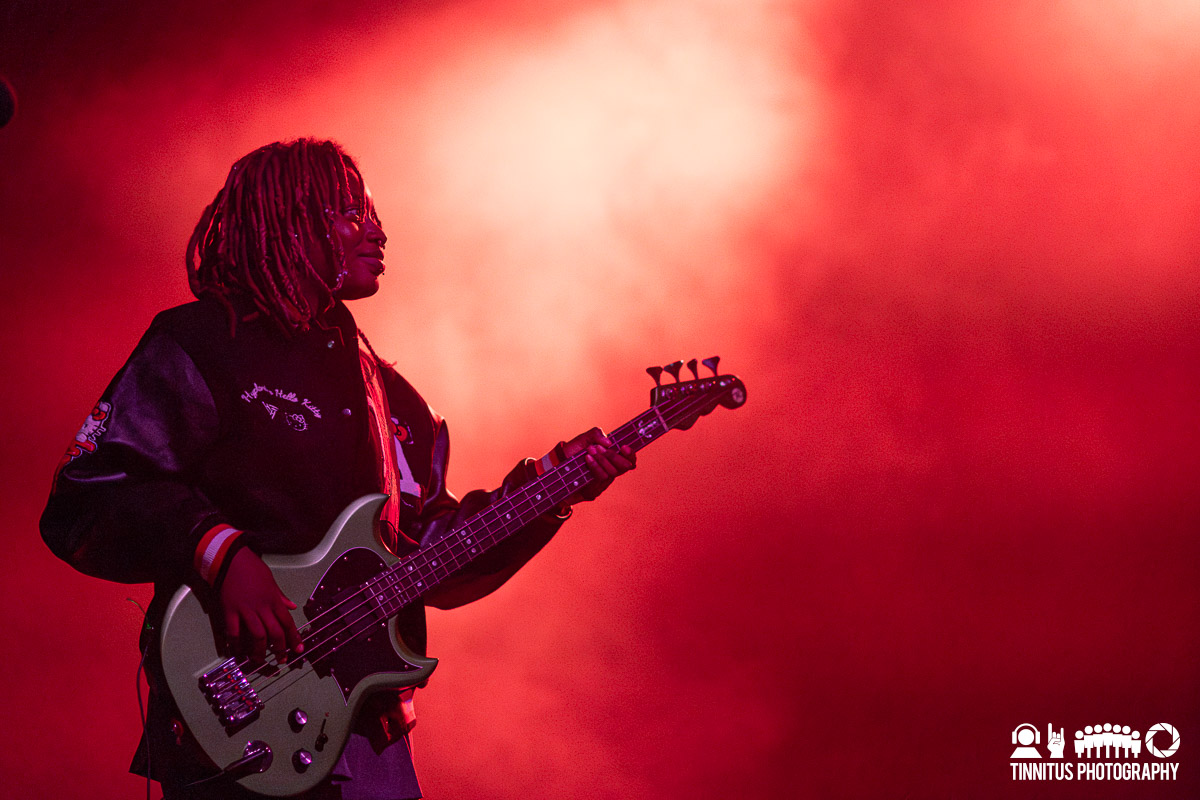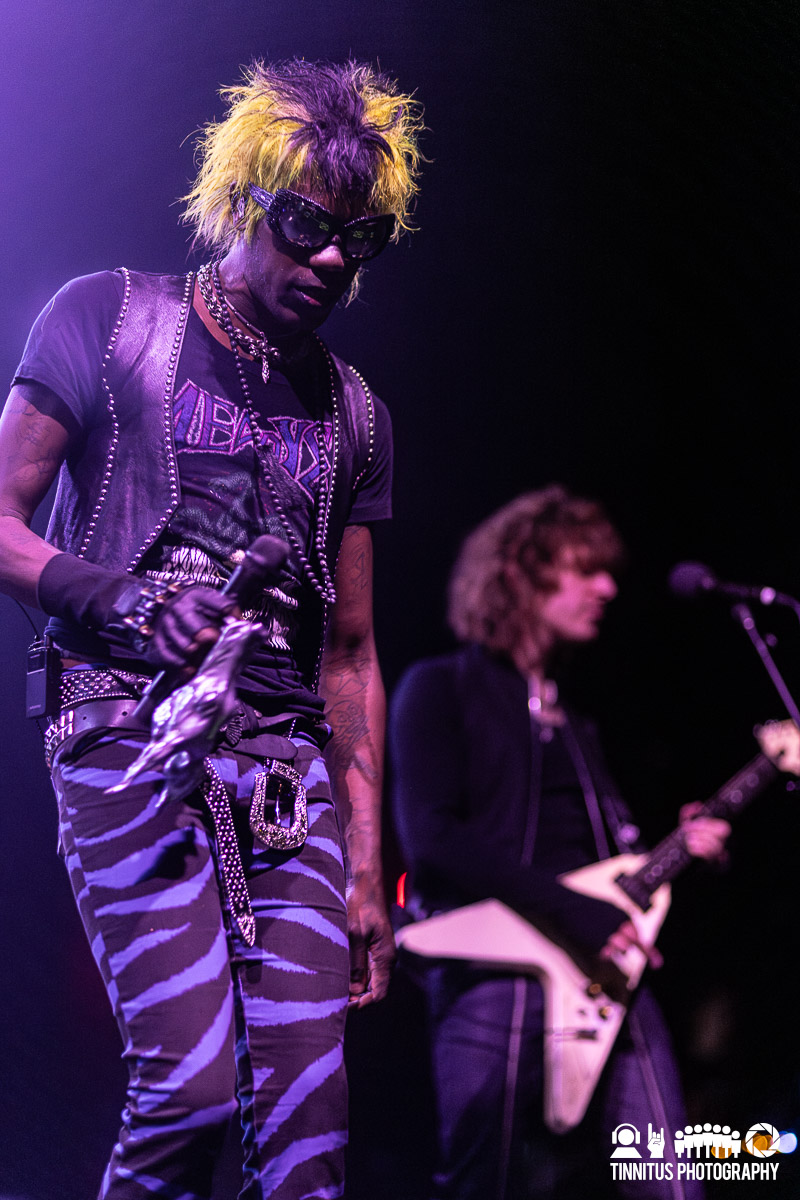 The Thin Black Duke took the stage, their impossibly tall and lanky frame clad in tight-fitting blue and black zebra striped flared trousers, thick black boots, wraparound shades, a faded denim jacket soon taken off to reveal a small studded leather vest over a vintage death metal t shirt, and two belts lashed together in a haphazard fashion. Did I mention the custom mic holder shaped like a hound's head already? Topped with a neon yellow and black mullet wig, Tumor isn't one to melt into the background.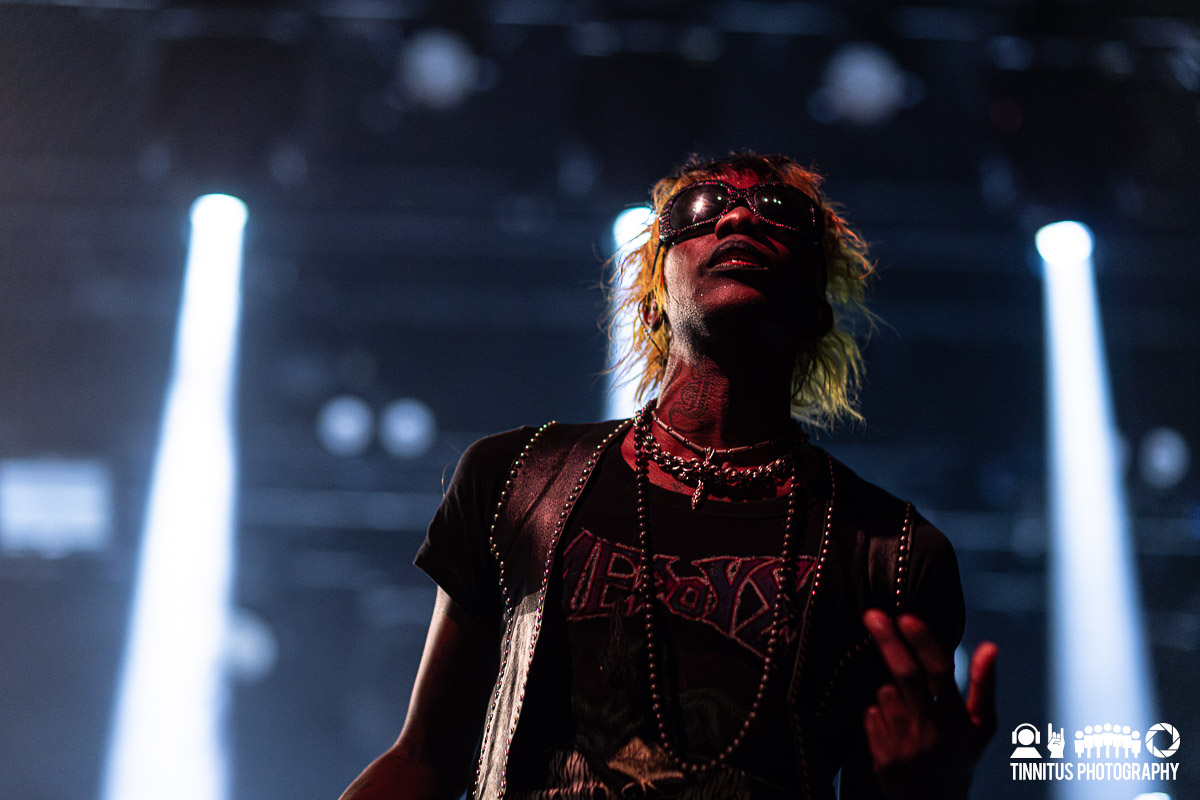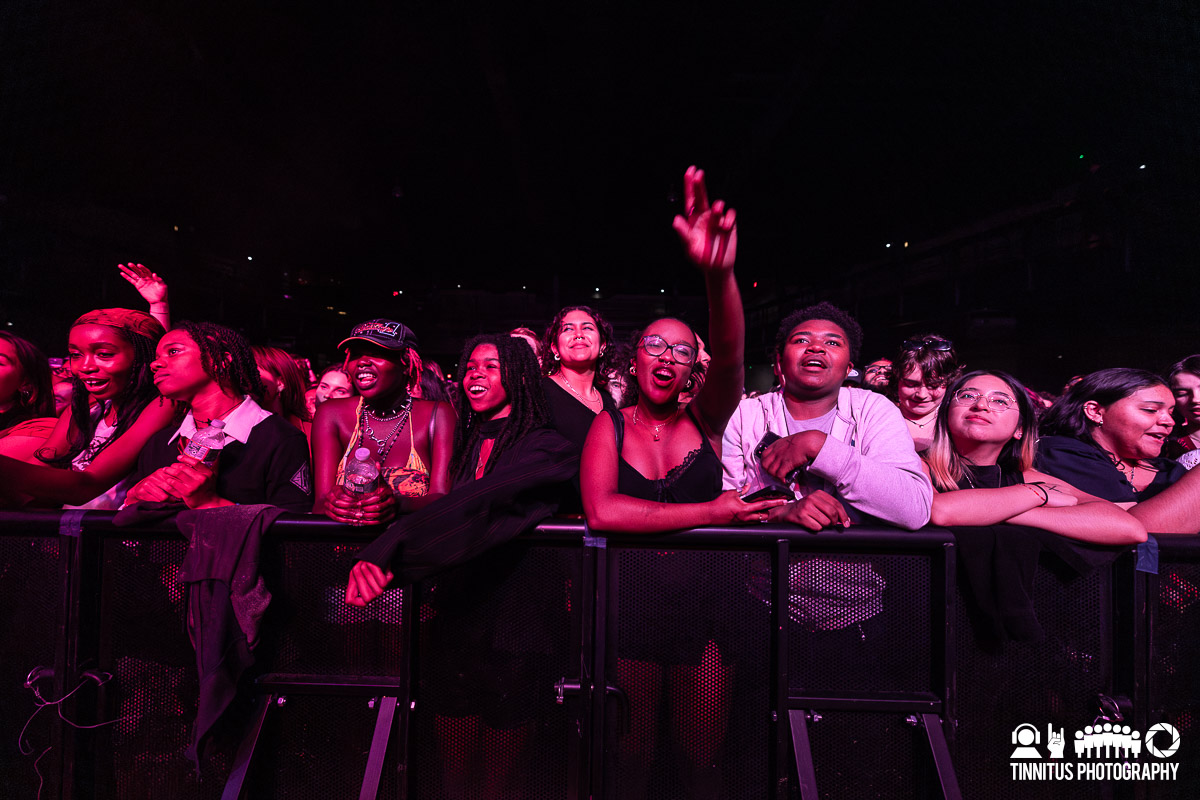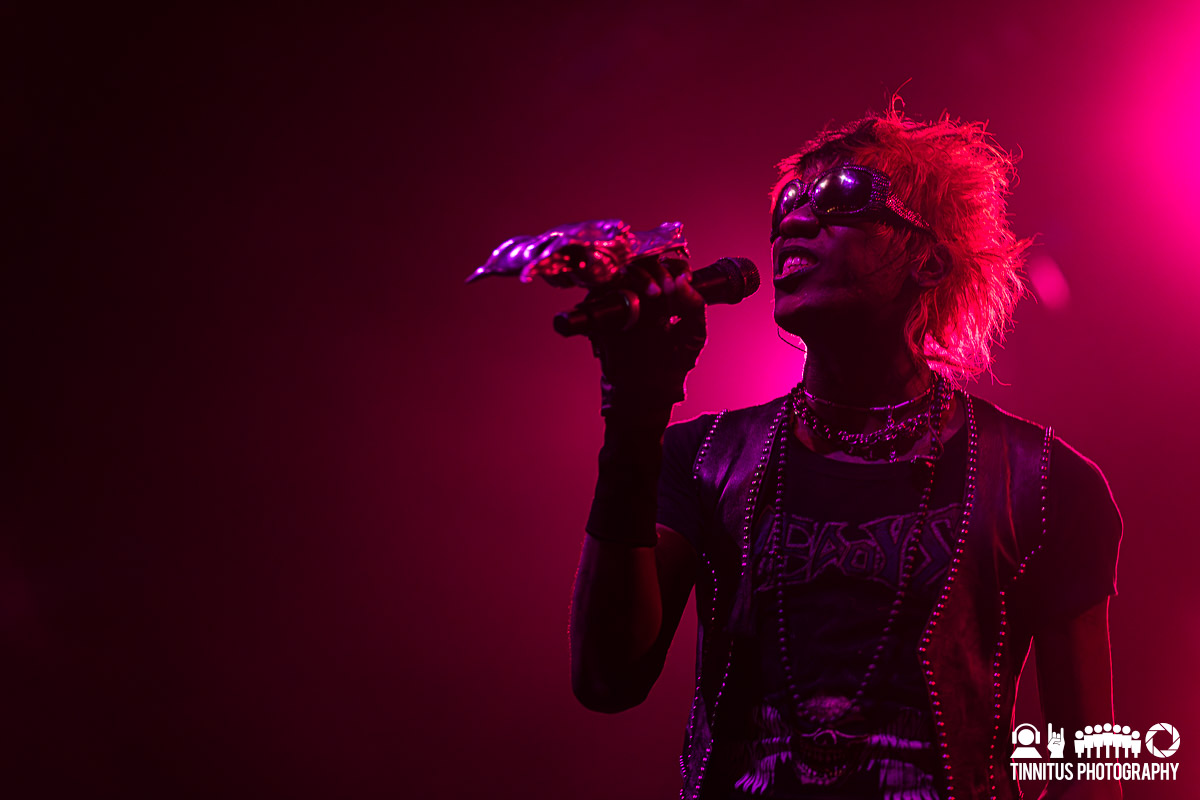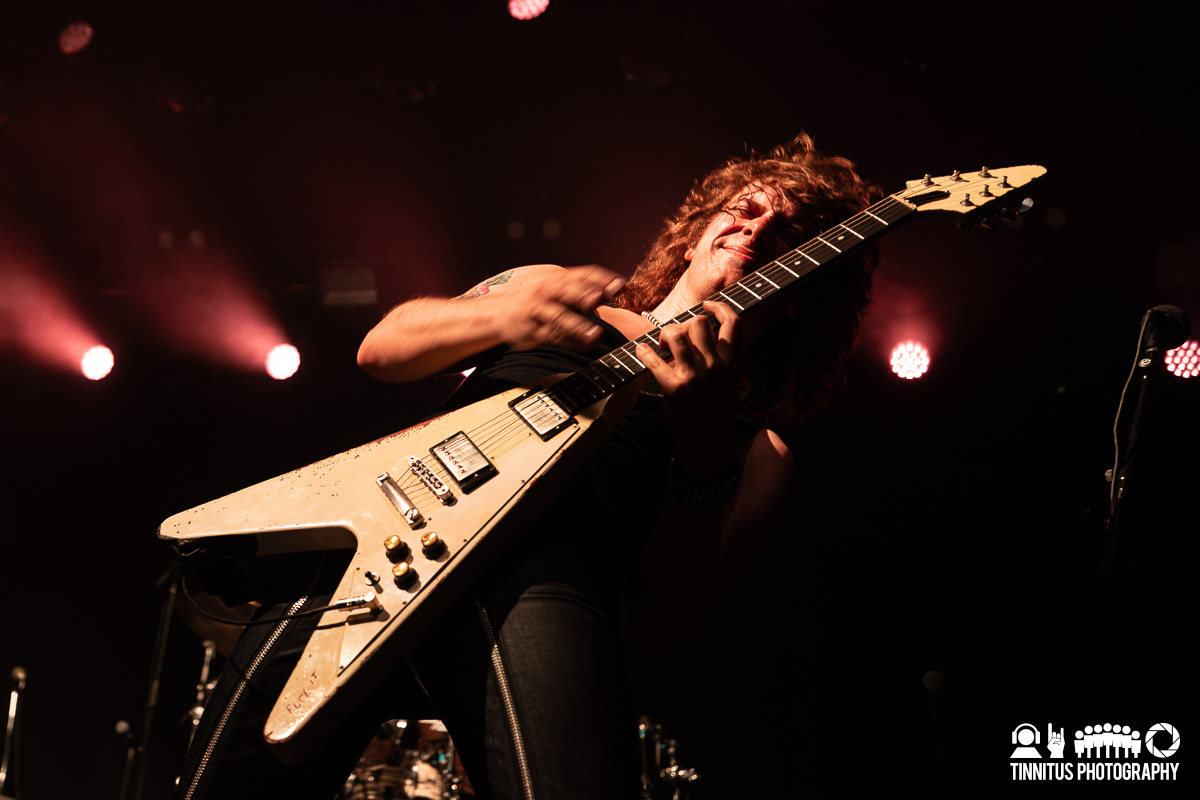 The all-ages show that comprised a fair majority of the smallish-crowd tonight showed similar flair and individuality in their sartorial choices for the evening and made the room feel like it was a late Saturday club night rather than a Boston rock show. Touring on their latest record that vies total character count with Fiona Apple, the more than a mouthful Praise A Lord Who Chews But Which Does Not Consume; (Or Simply, Hot Between Worlds) continues Tumor's journey of making music that prods at basic questions. Skipping only "Purified By The Fire" the entire record was played, and continues in the themes of questioning and exploring oneself, externally as the world sees them and internally as well. "God Is A Circle" points directly to this:
"Sometimes, it feels like
There's pieces of my heart that I can't show
There's parts of me I still don't even know yet
I wander 'round, I just feel like a nobody"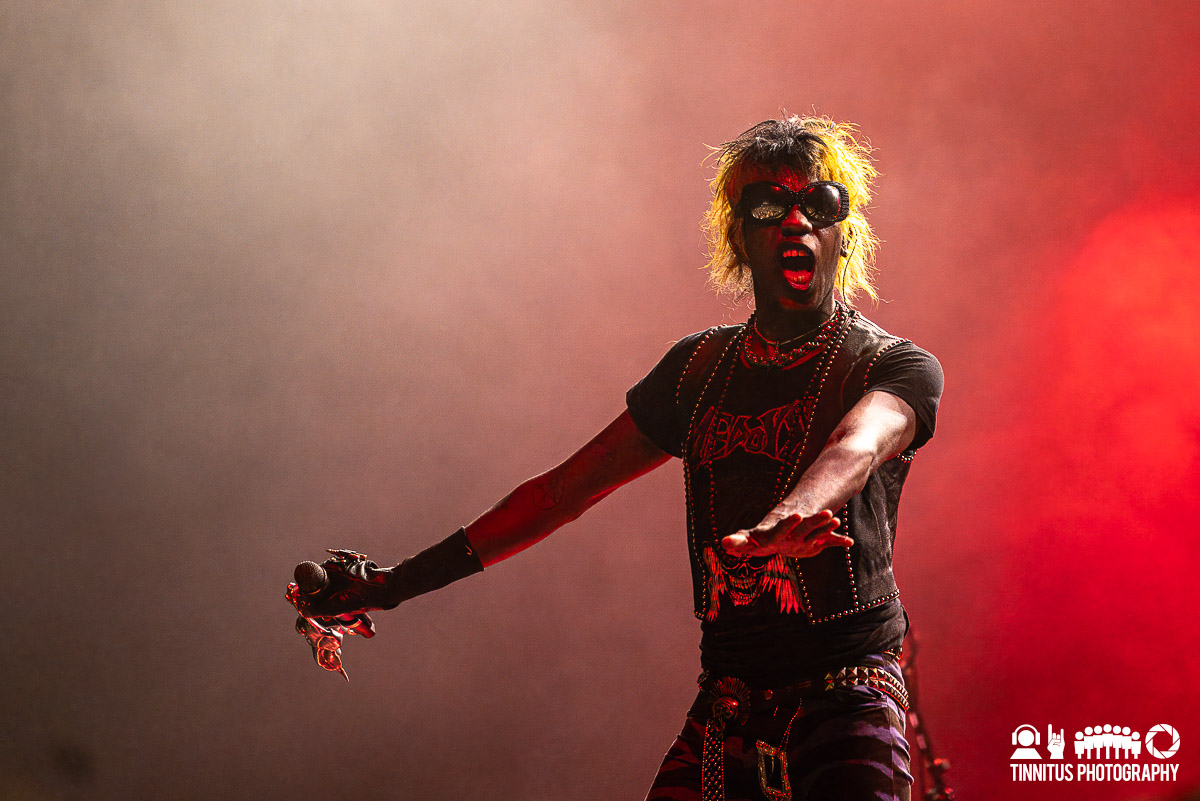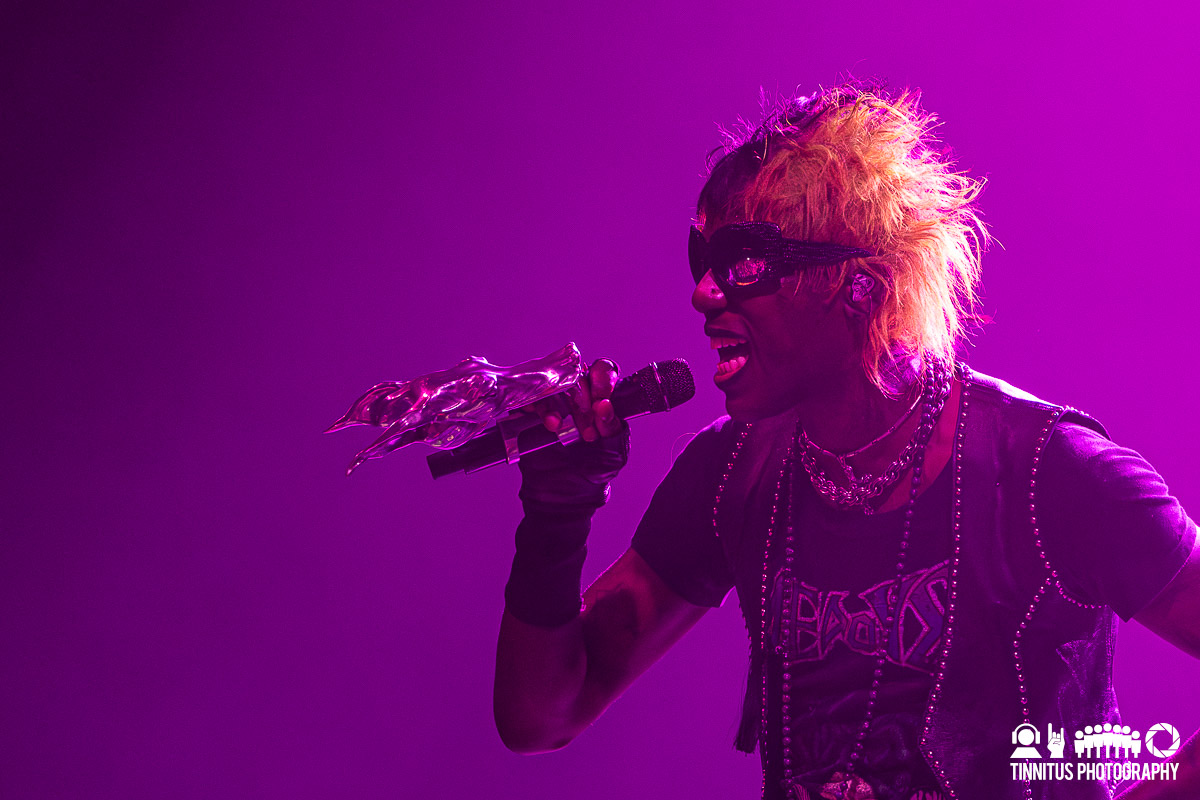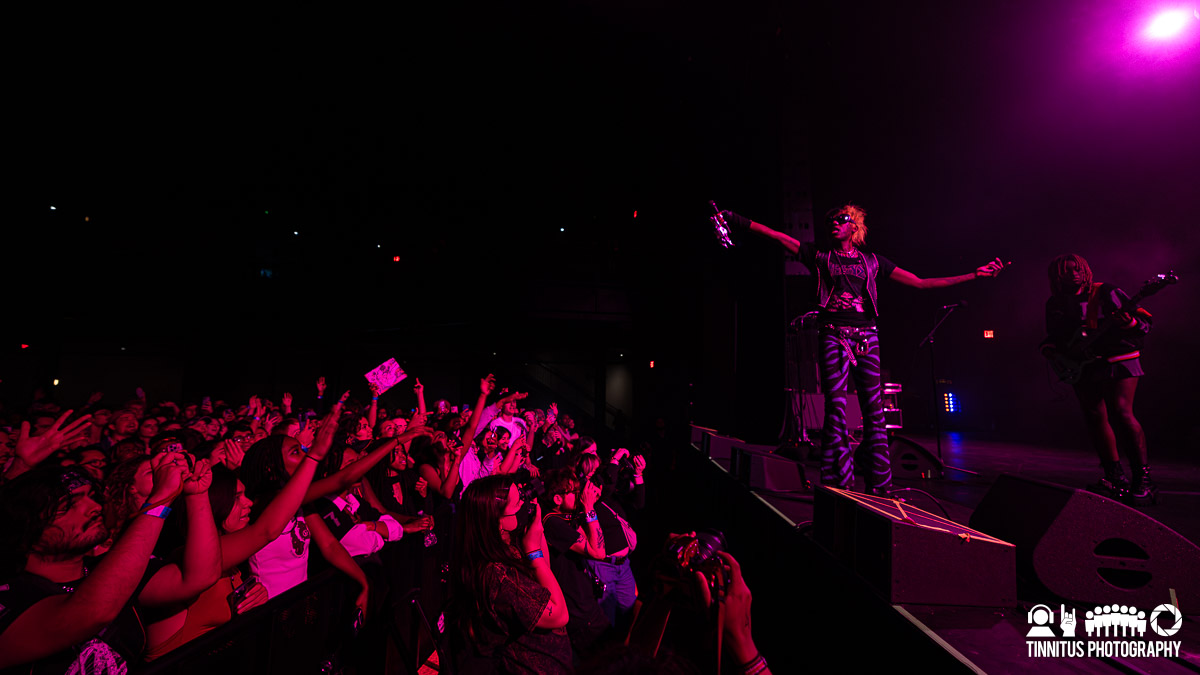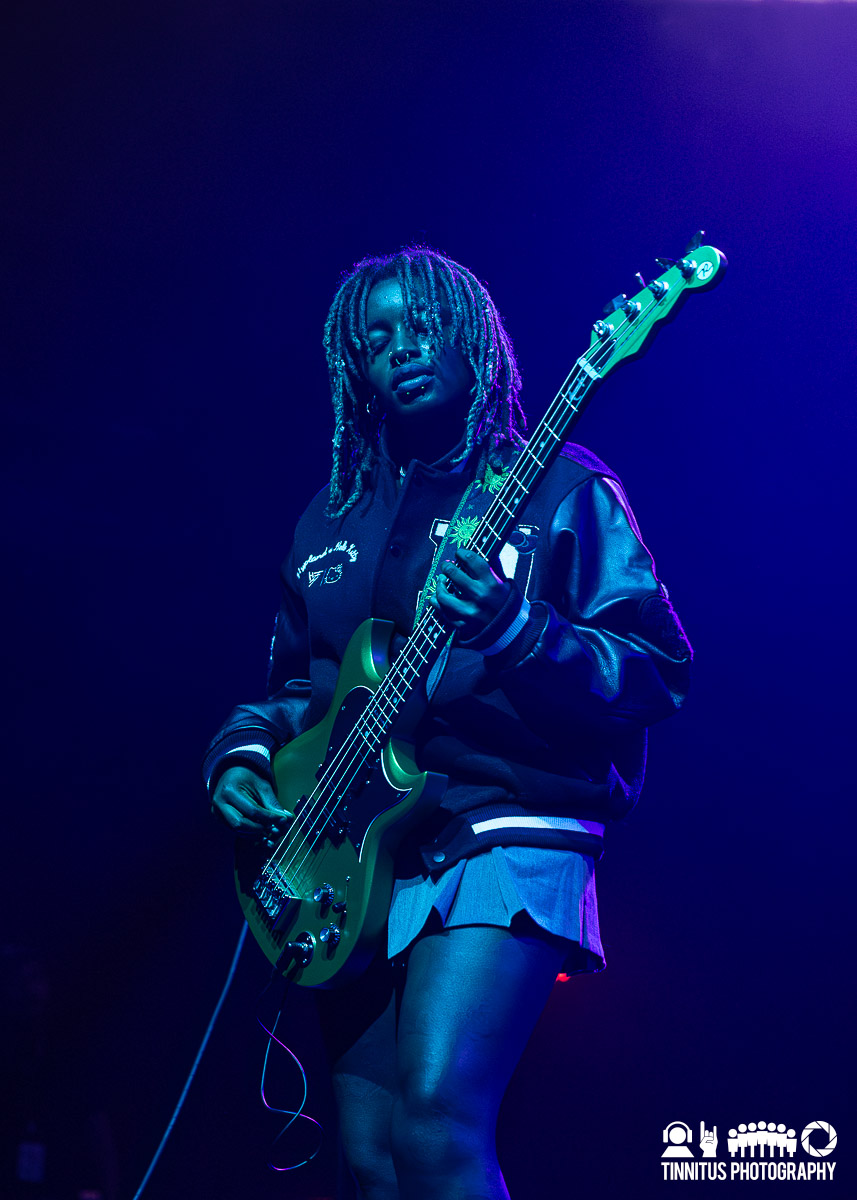 I half-jokingly made the Bowie reference earlier and even Tumor's given surname is Bowie; the chameleon-like aspect of genre-hopping is apparent. The Marr-like acoustic guitar chords that open "Meteora Blues" soon give way to muscular power chords before the song twinkles in the distance, the distinctly beautiful guitar line of Thinking Fellers Union Local 282's "Cup Of Dreams" floating away into the ether.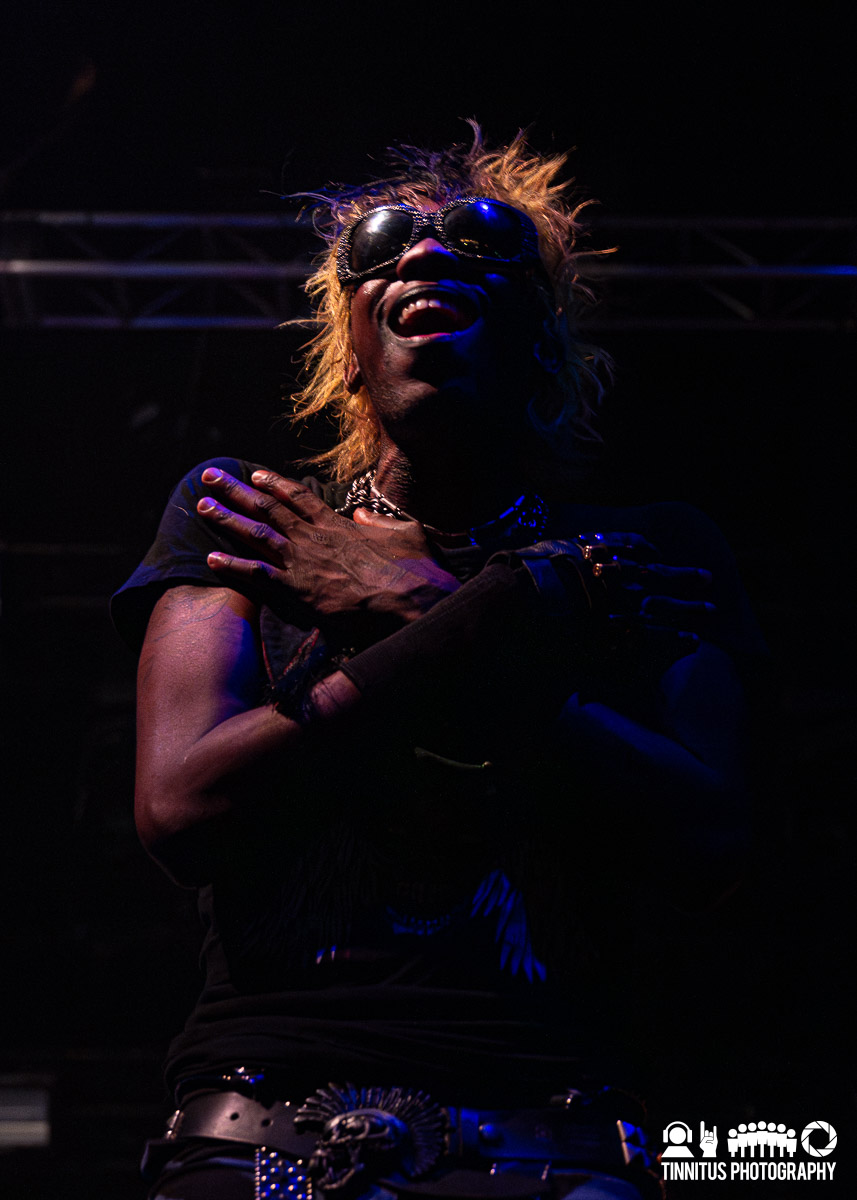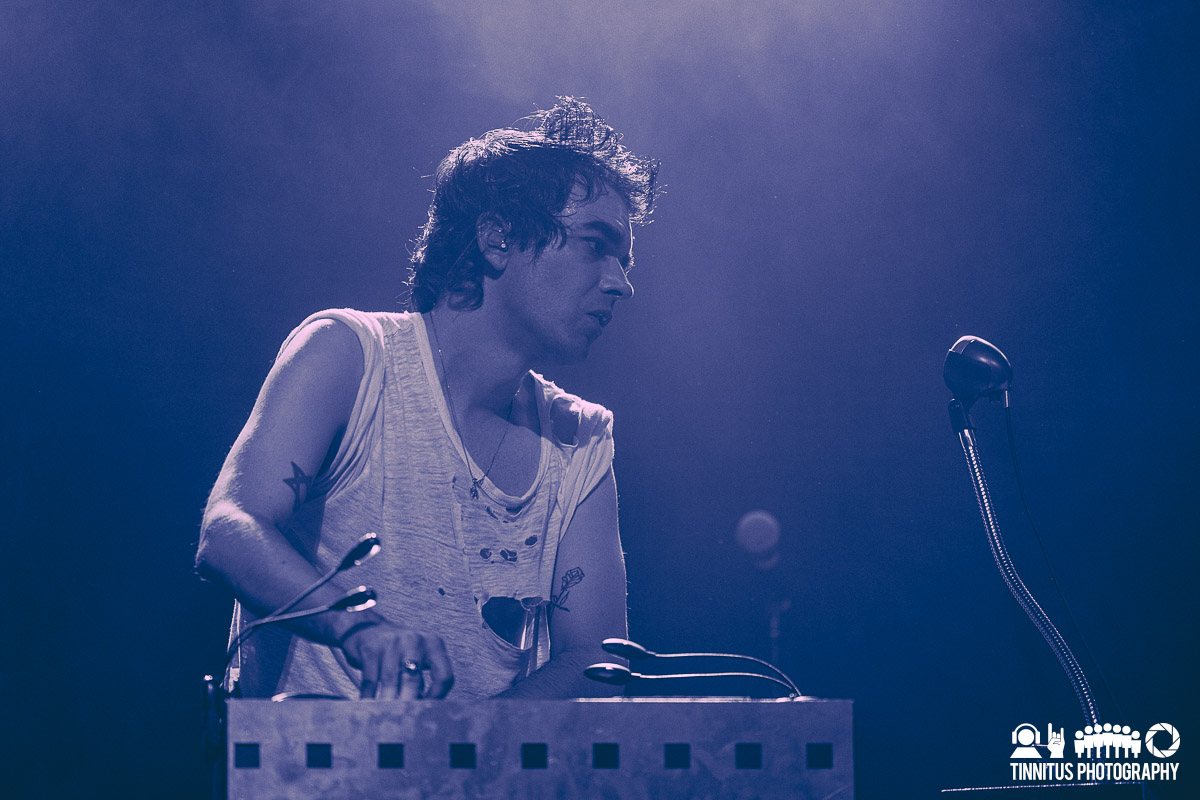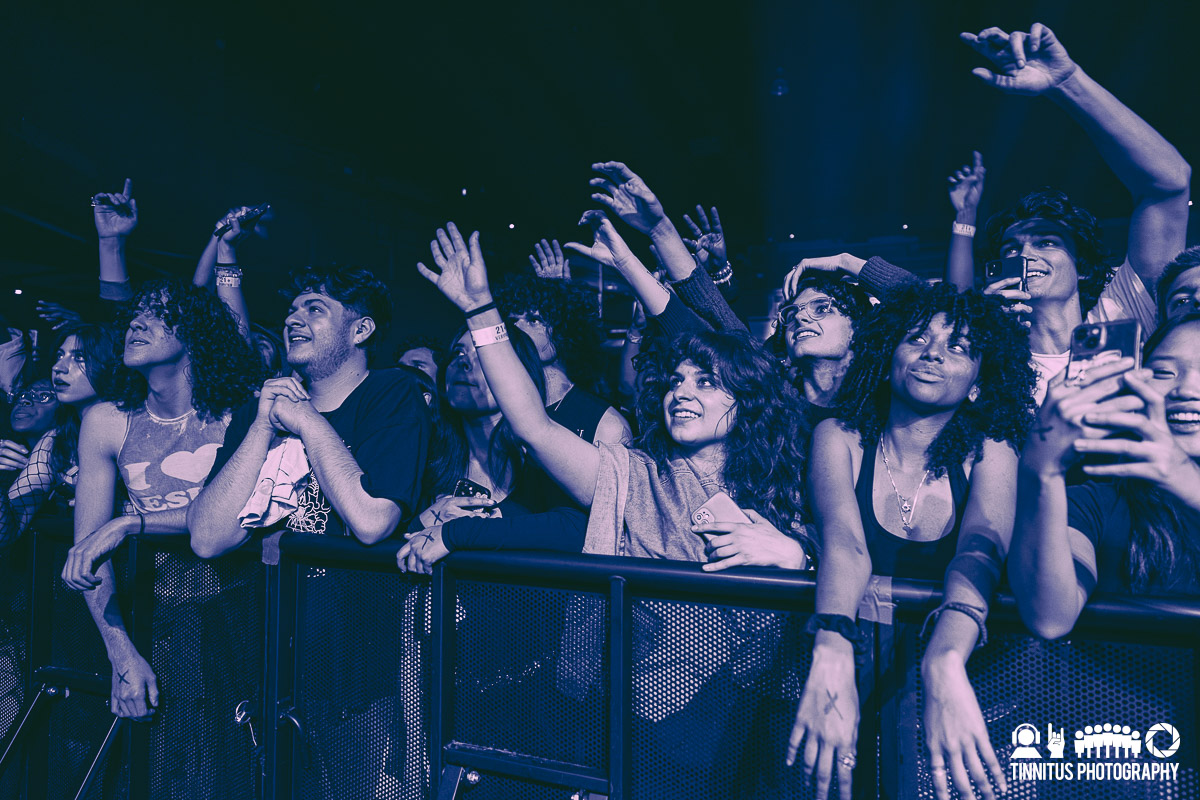 Other sonic surprises include dipping into the dark rich earth of Zamrock to nick a couple of gems in "Heaven Surrounds Us Like A Hood," first with Keith Mlevhu's "Love and Freedom" and then WITCH's "Strange Dream." I want to have a listening party over at Tumor's place. Right after this song, the photographers were invited back in front of the barricade to photograph "… And Loyalty Is a Nuisance Child" (very unusual, as we are restricted to only the first three and sometimes less, 99% of the time) and Tumor immediately hopped down to the floor and got up close and personal with a few of us; I haven't been put in a hug/headlock and pulled to the barricade ever, and hopefully a front row fan eventually uploads something to YouTube so I have my 10 seconds of fame documented.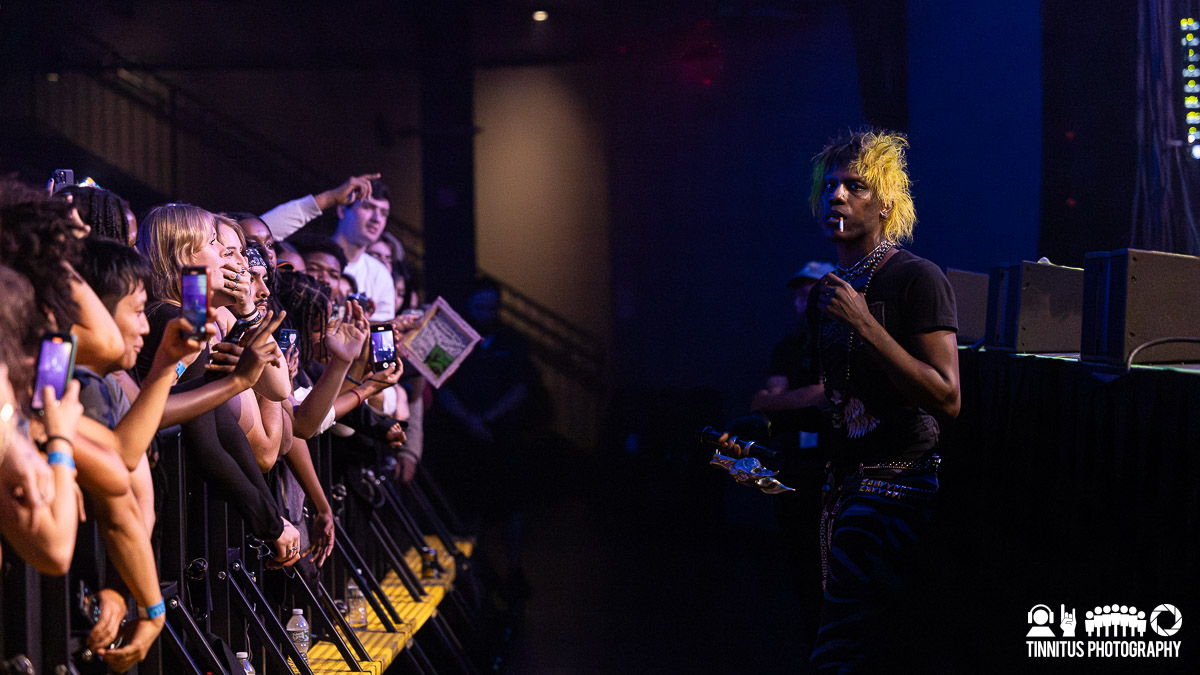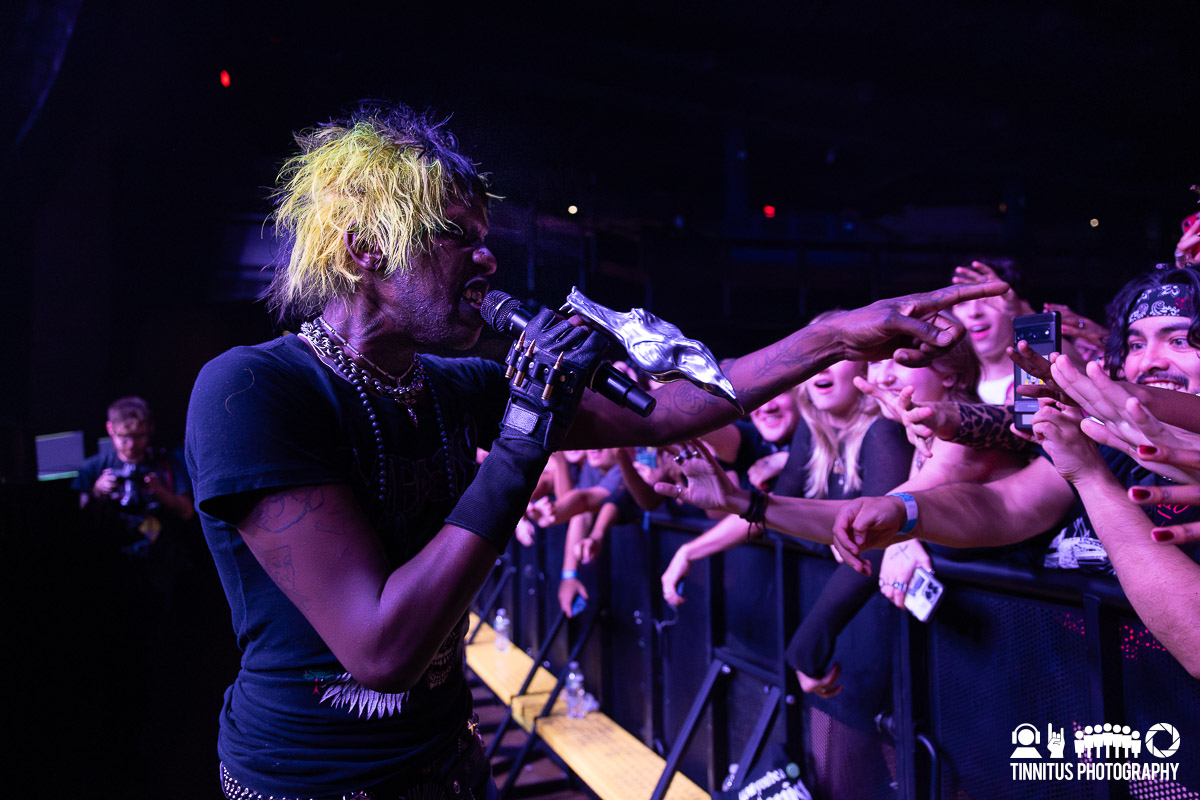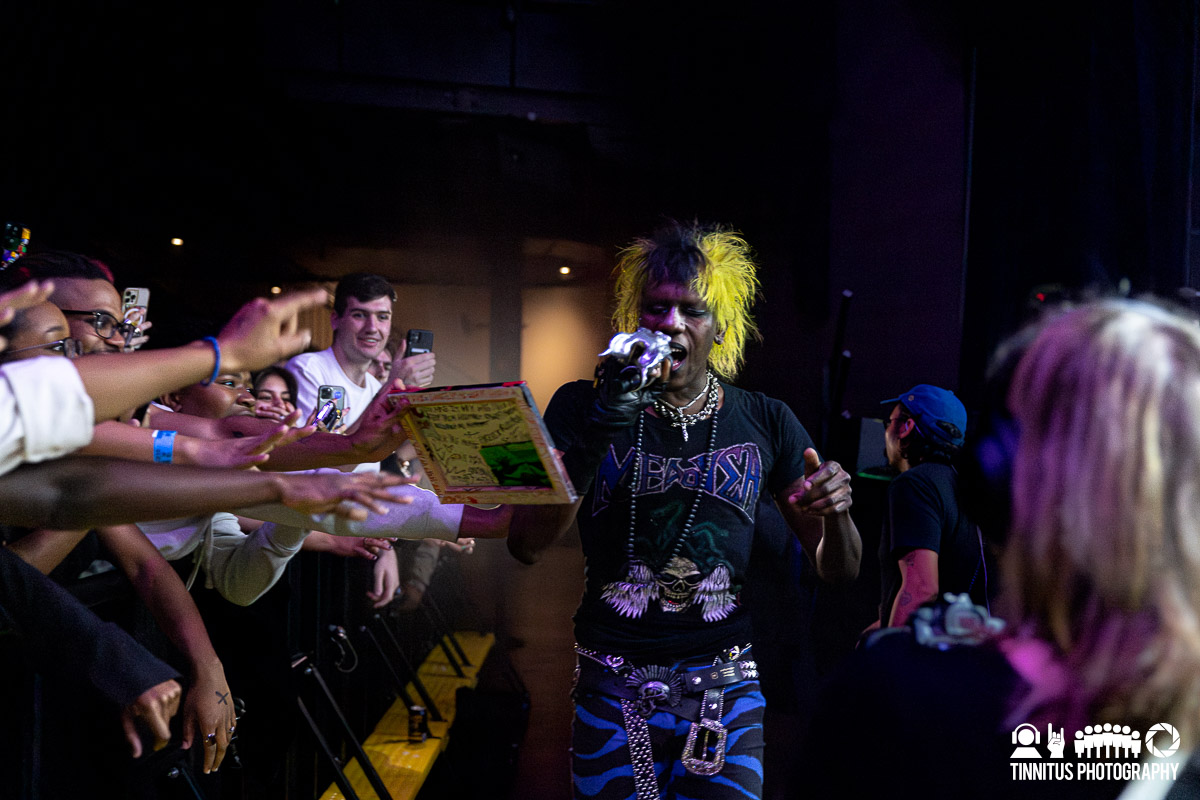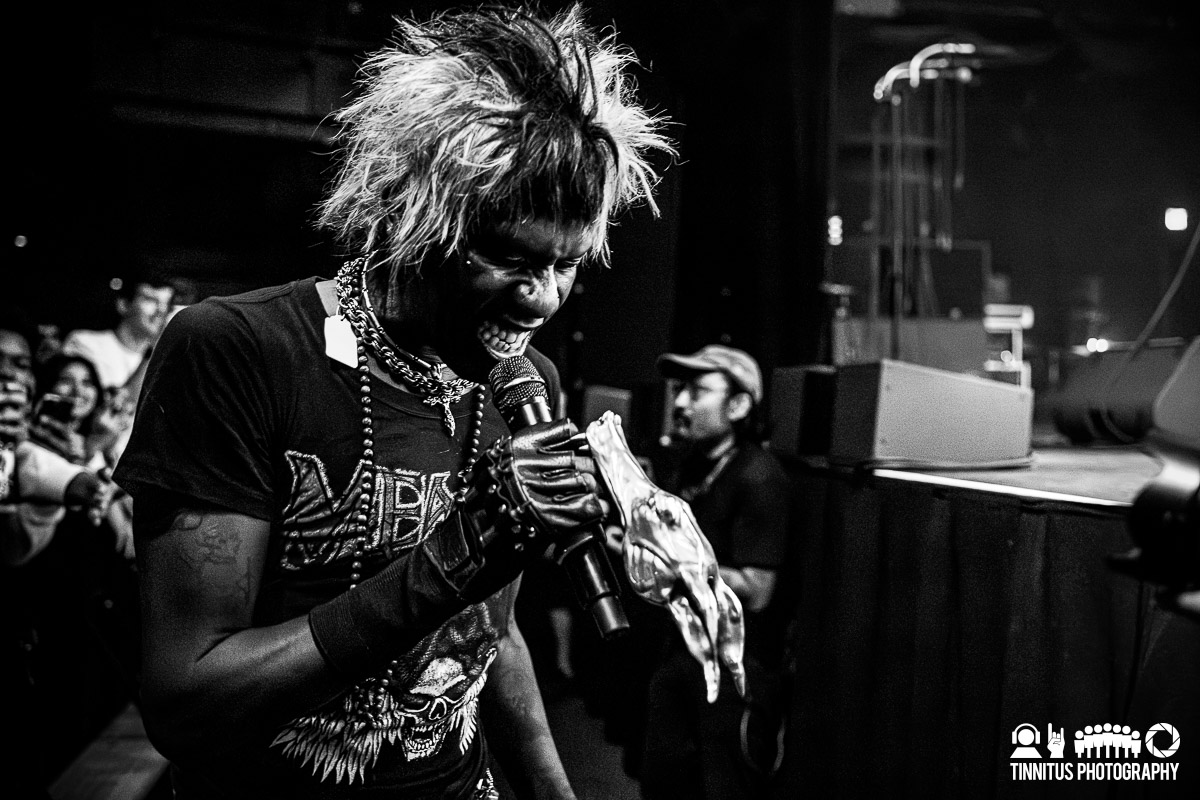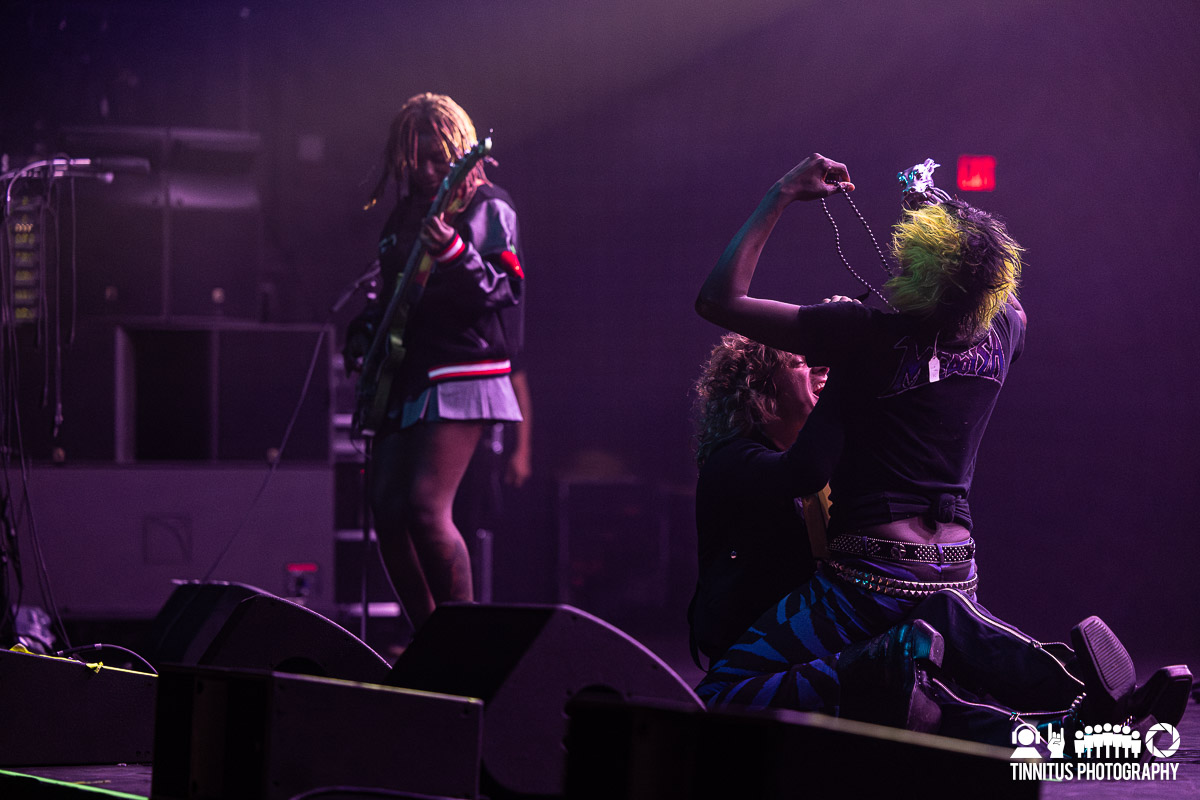 The turnout for this show was a bit thin for the cavernous 3,500 capacity club but Tumor and their band put on the kind of show where anyone there will definitely circle when the next tour stop in town is announced, and tell a bunch of friends as well. I look forward to the next show.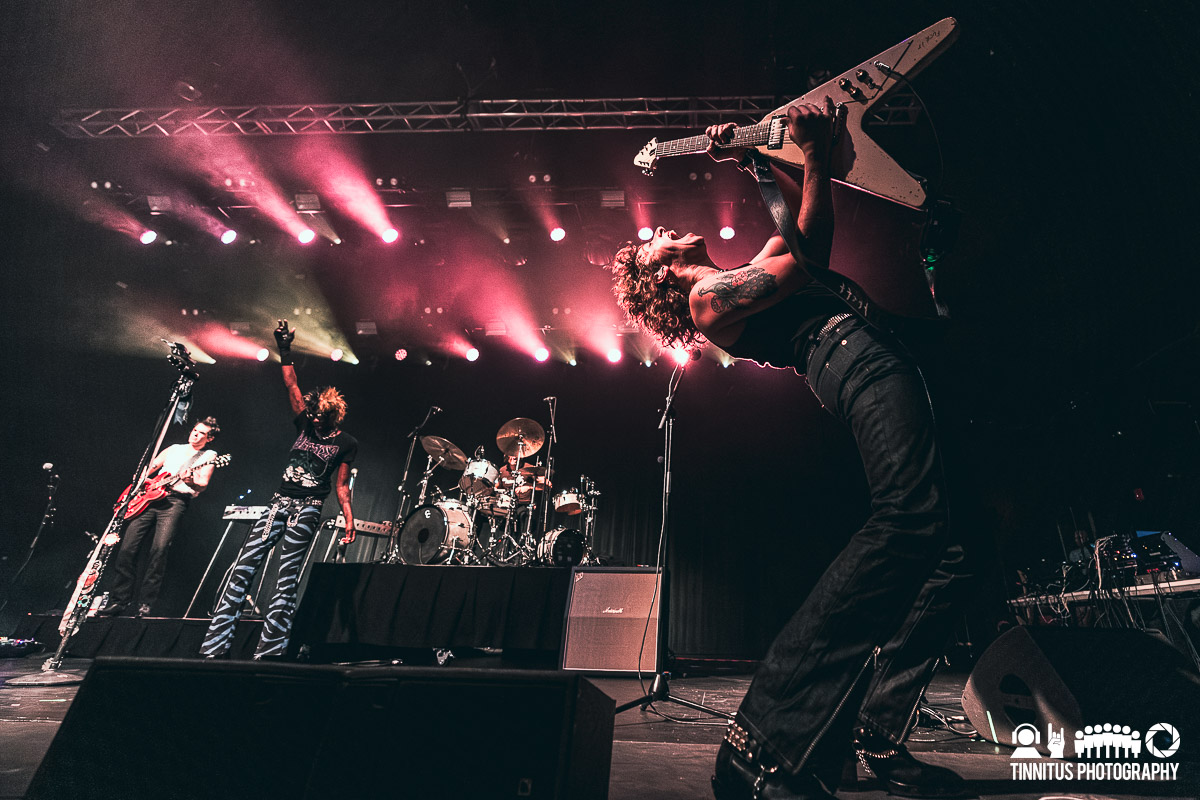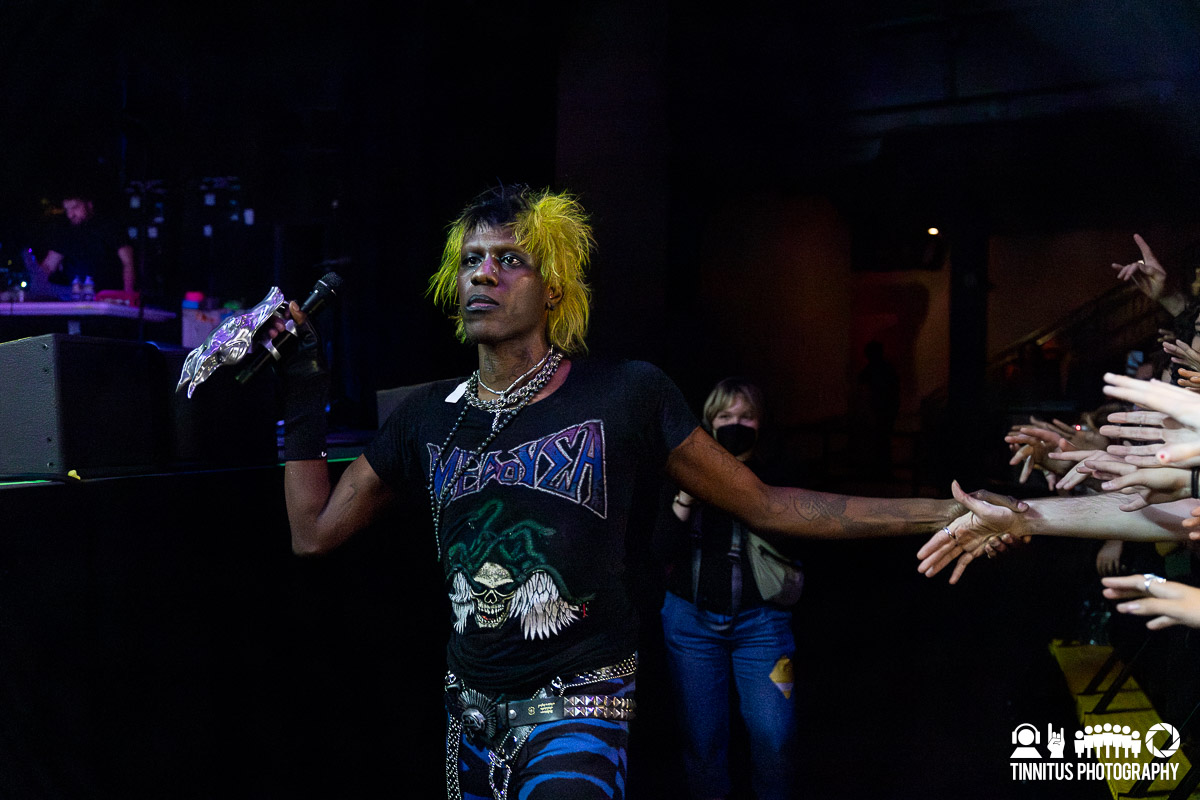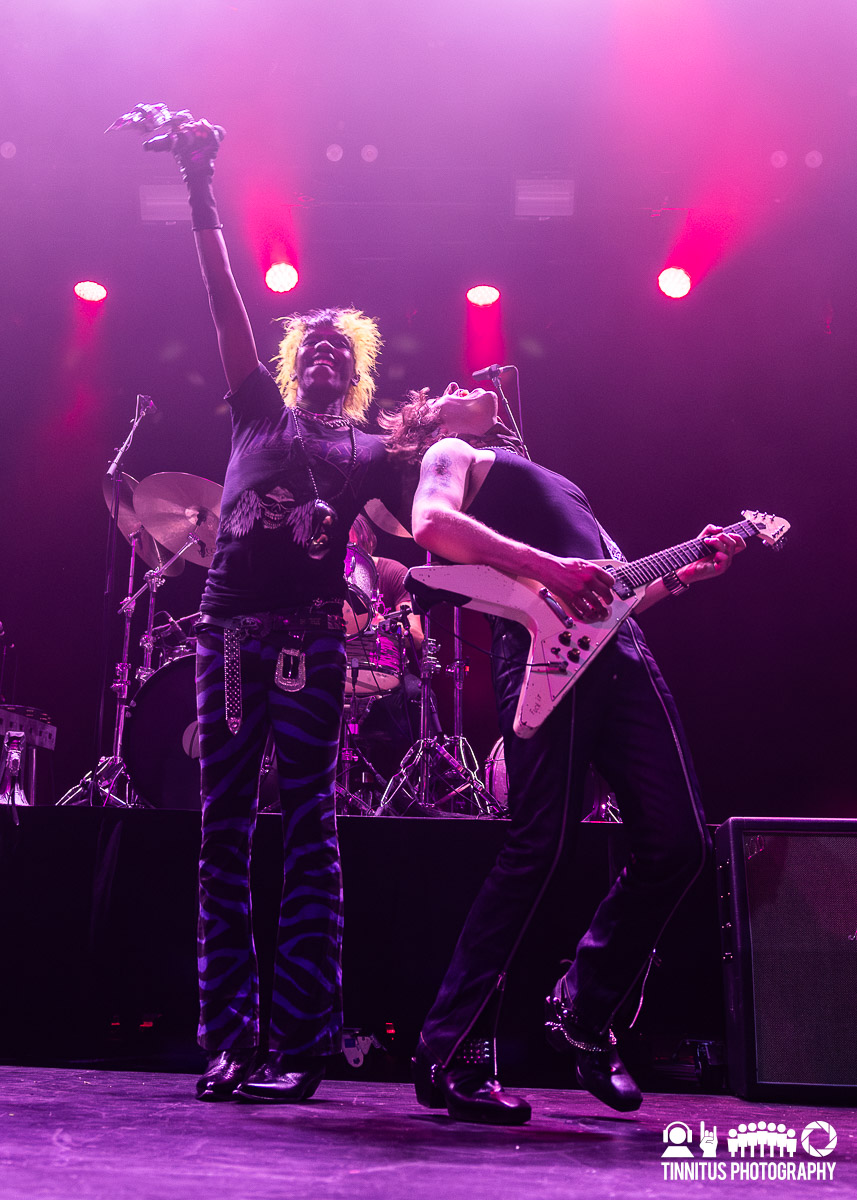 The rest of the bill was a patchwork of bands, which is nice so you don't hear all the same stuff. Crack Cloud are from Canada but their drummer sounds like he's been busy listening to a pile of Magazine records and practicing his best Howard Devoto accent. Sonically they are traveling the same road as bands like Squid or Yard Act or Black Country New Road; just what hath Mark E Smith wrought? Their serrated sound recalled The Pop Group had a sax player snuck into a recording session but I didn't see the bongos coming. No one ever does.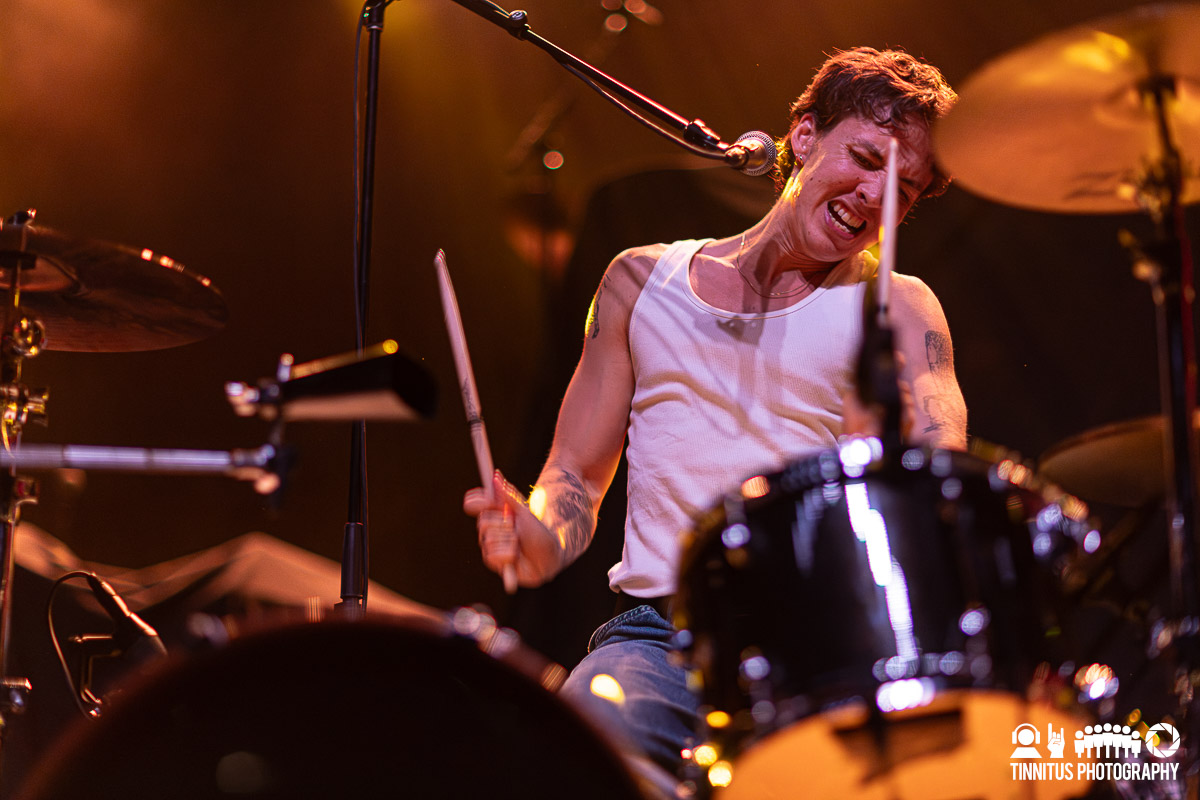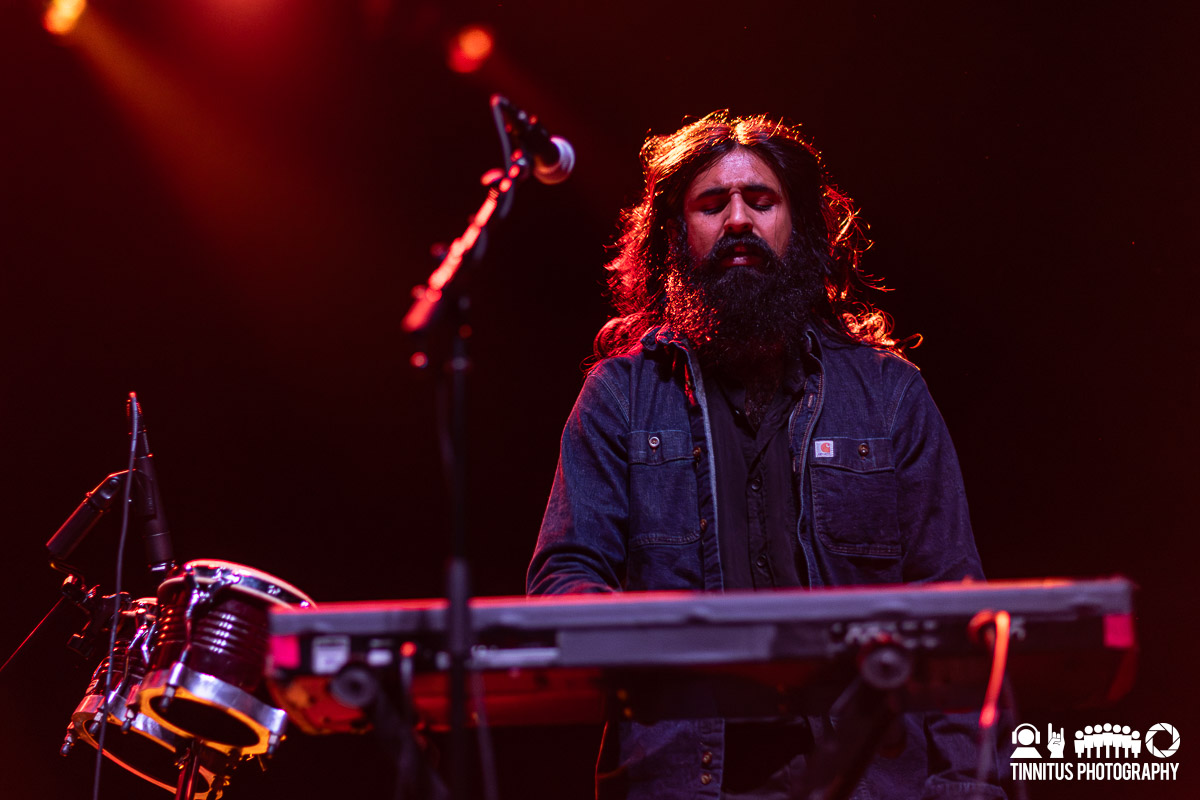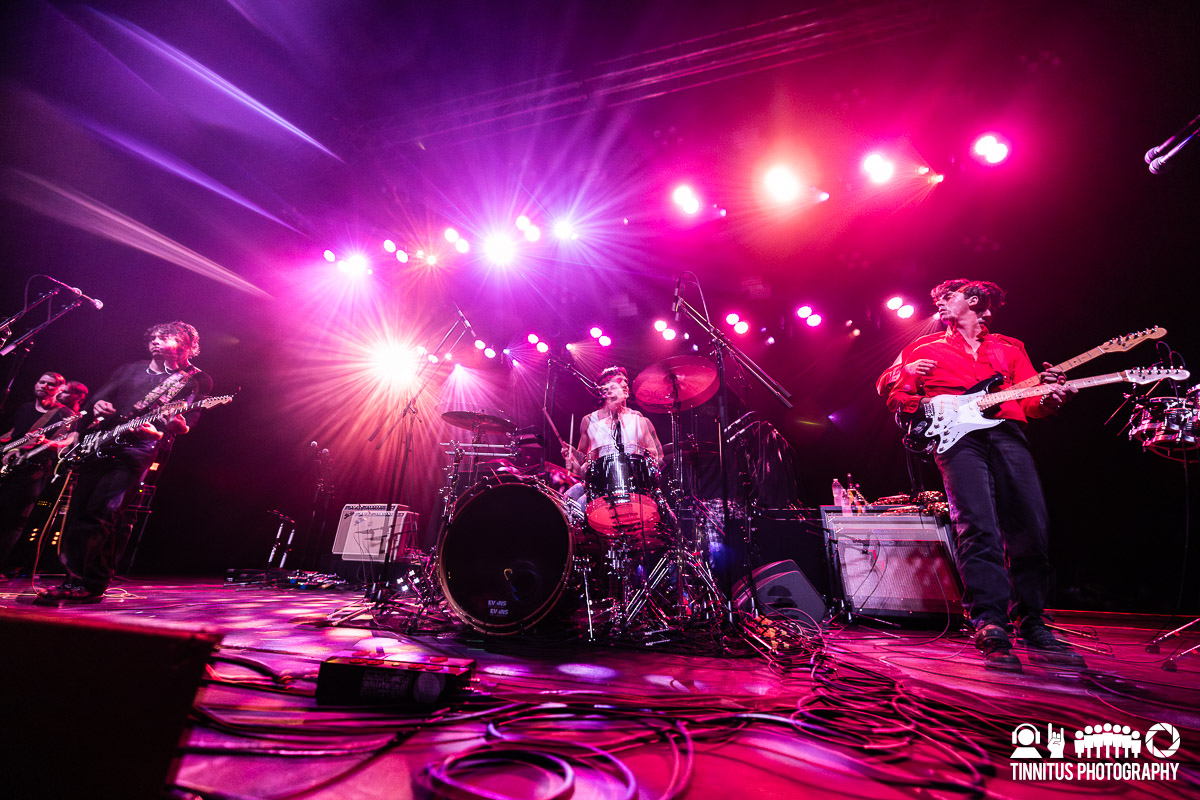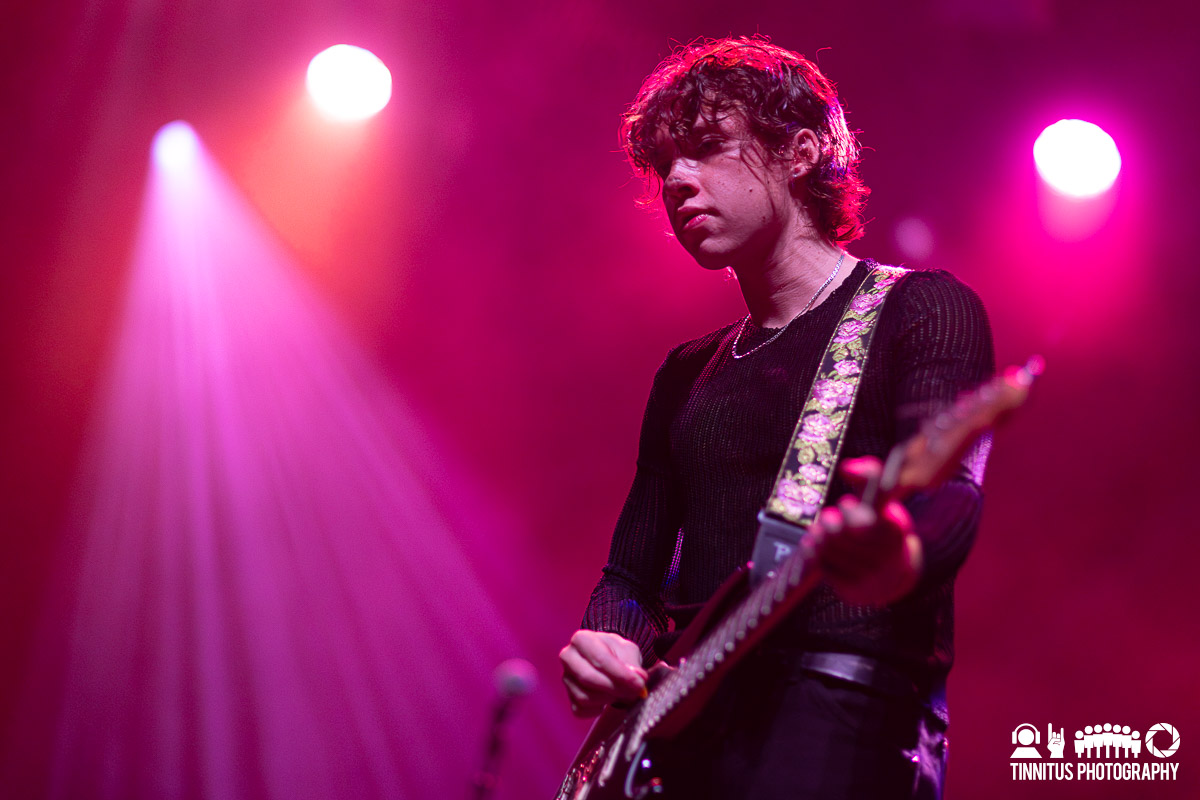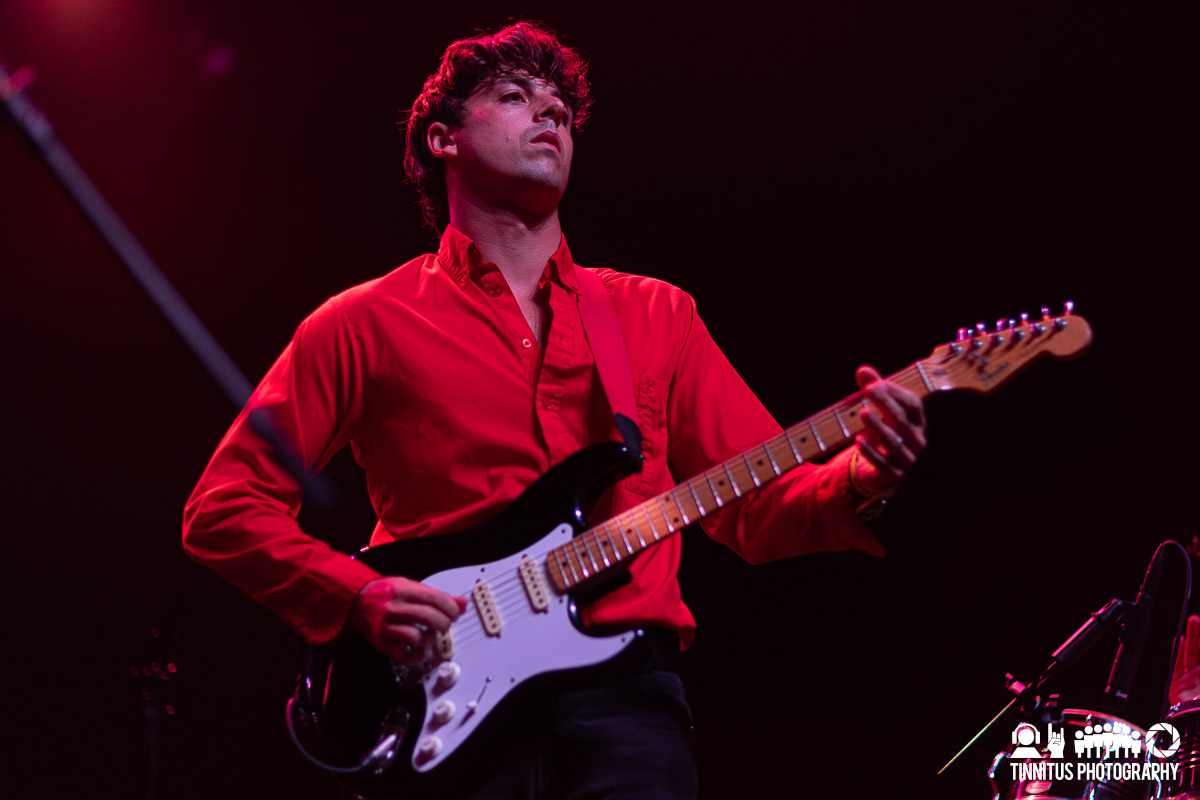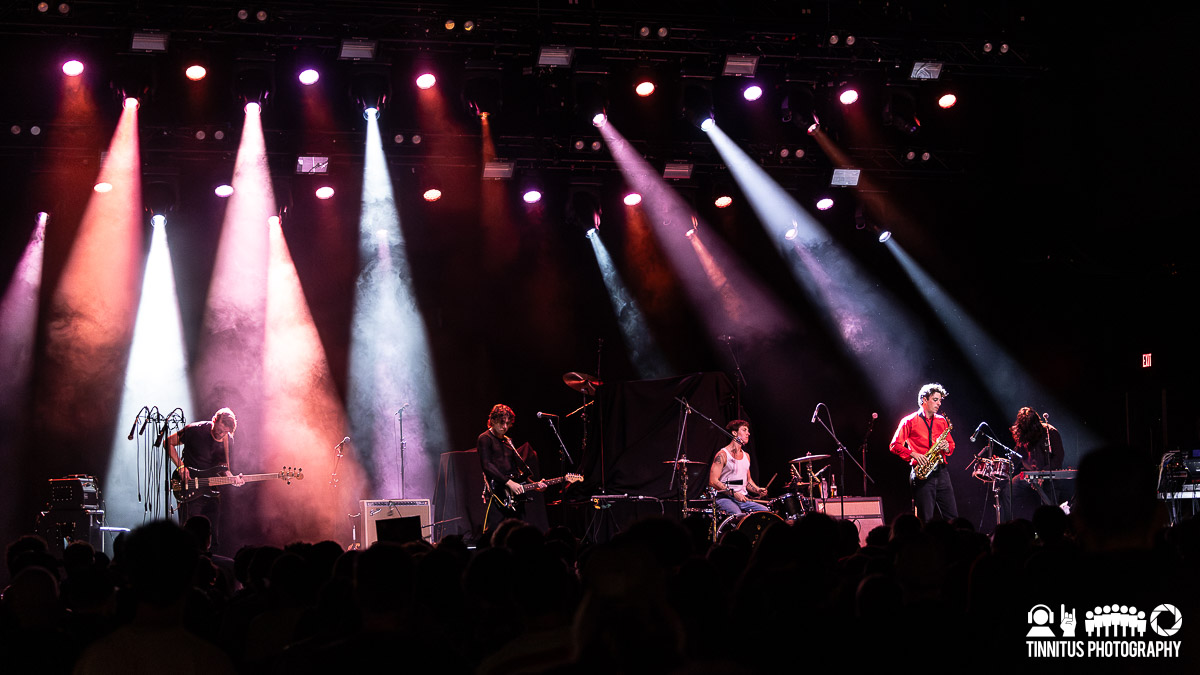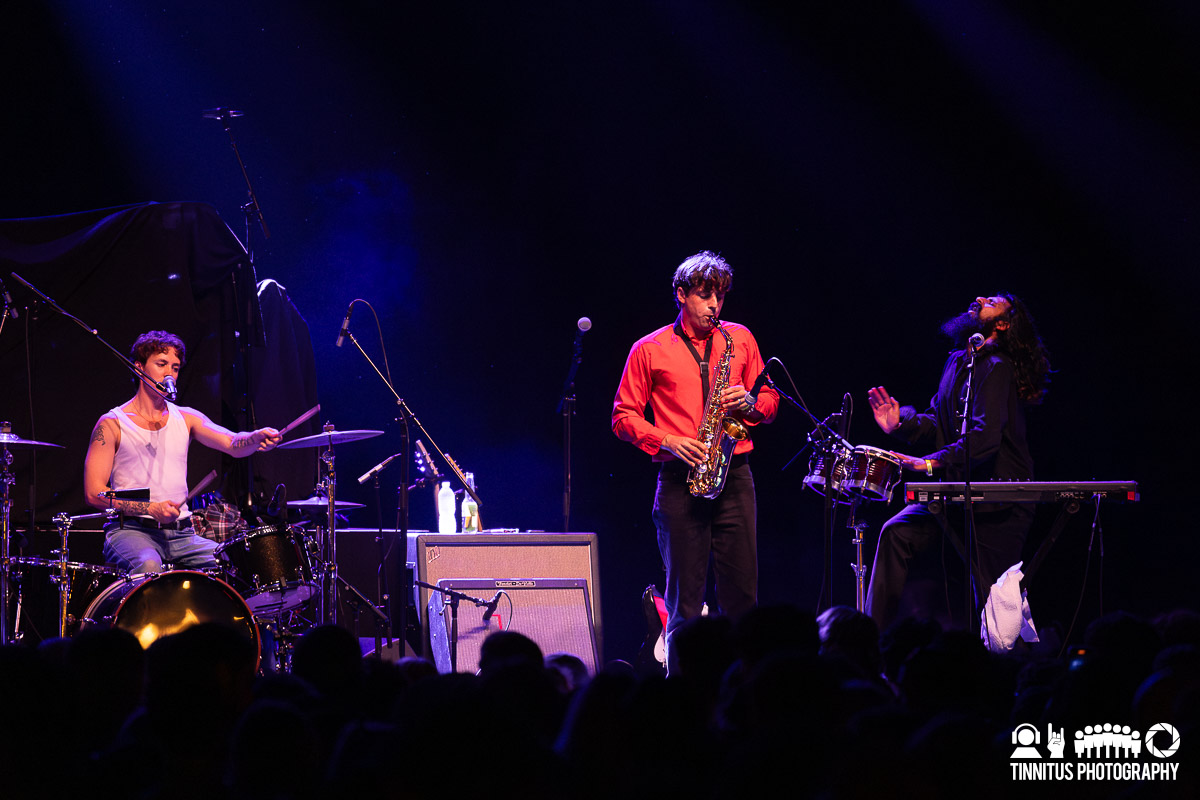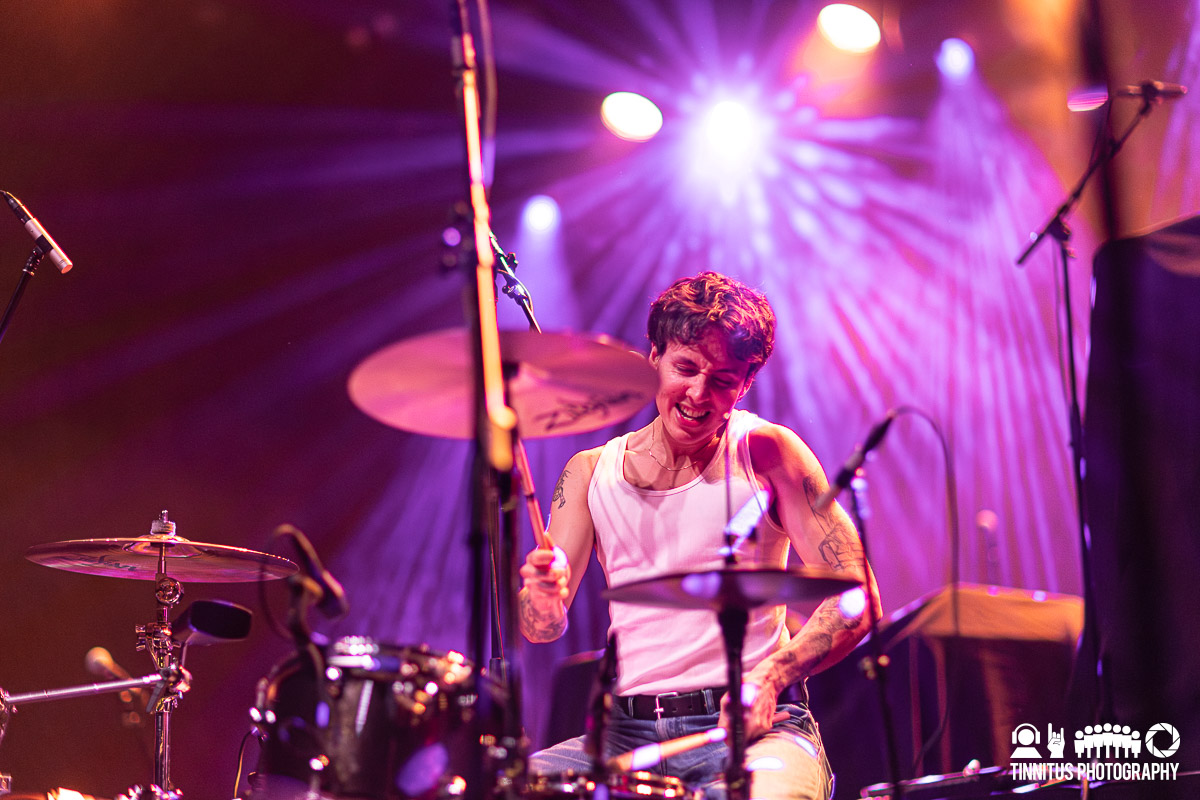 The first two acts consisted of solo performers and pre-recorded tracks. Of the two, Izzy Spears was the more effective, with some off-kilter rap lines that was a state line or two over from ODB territory and on the move constantly on a hazed out, dark red stage.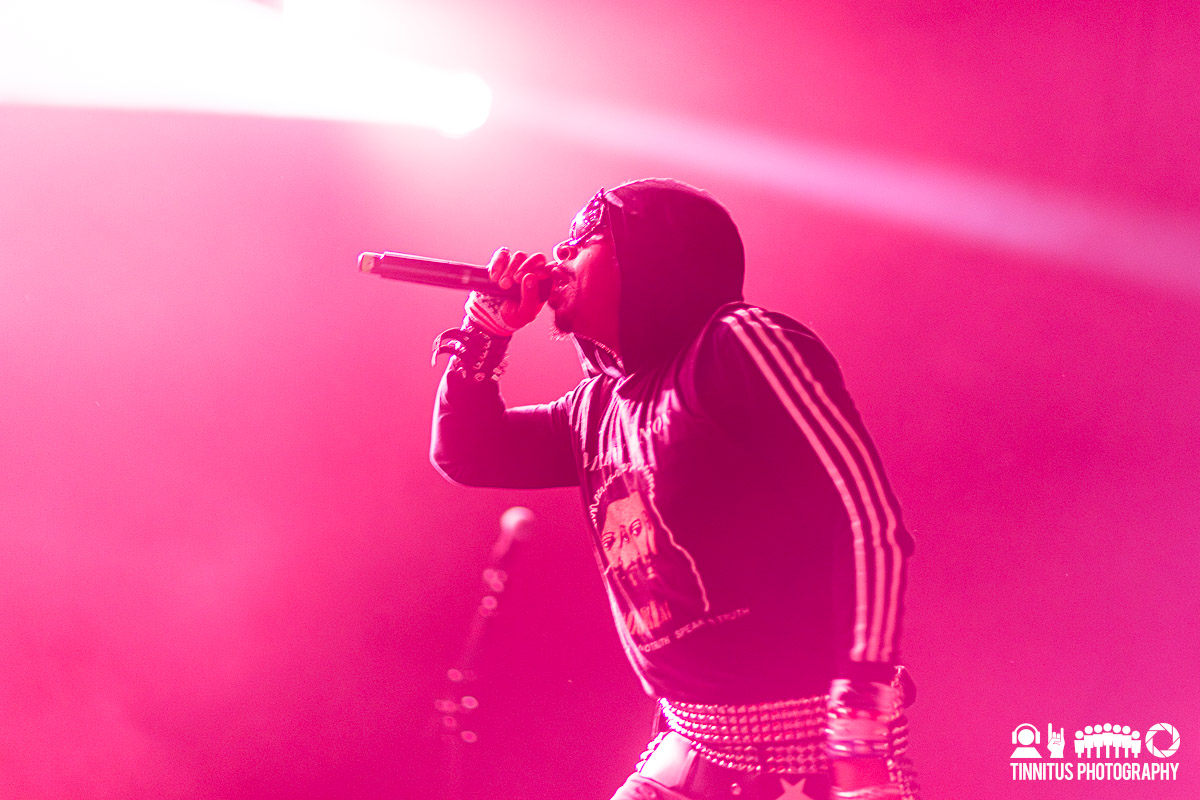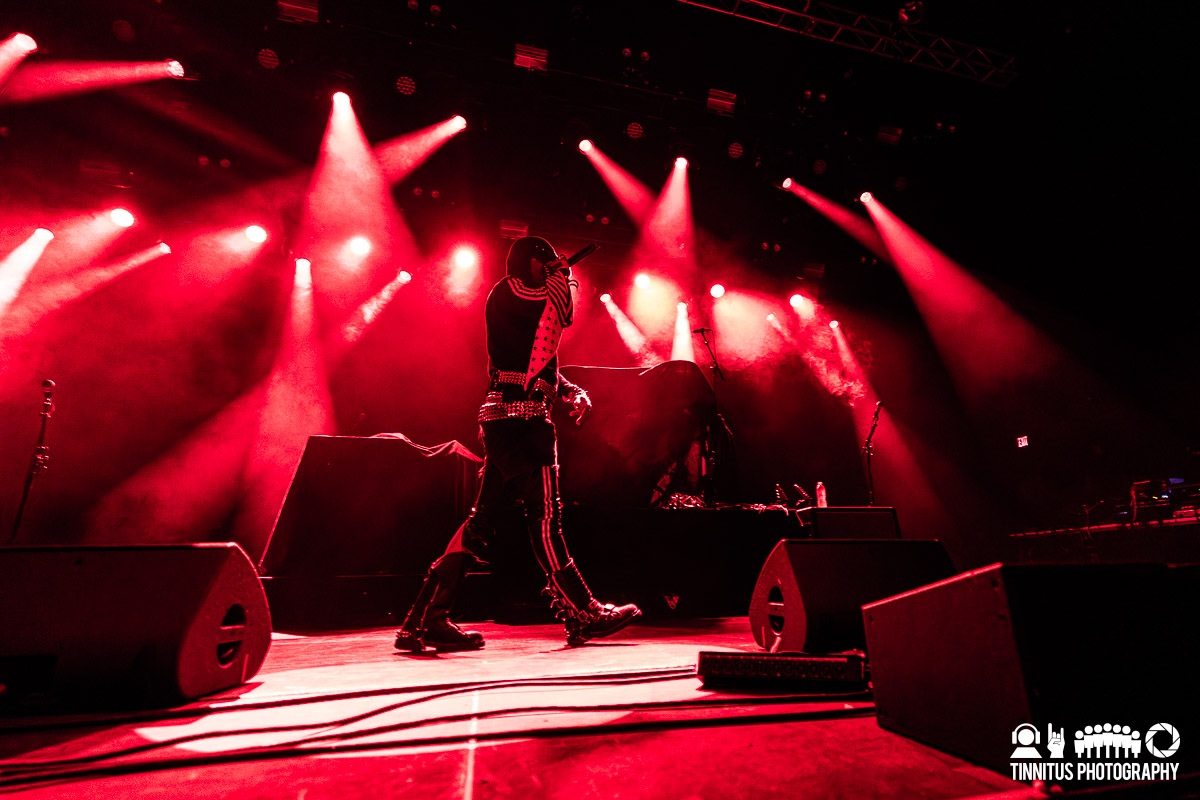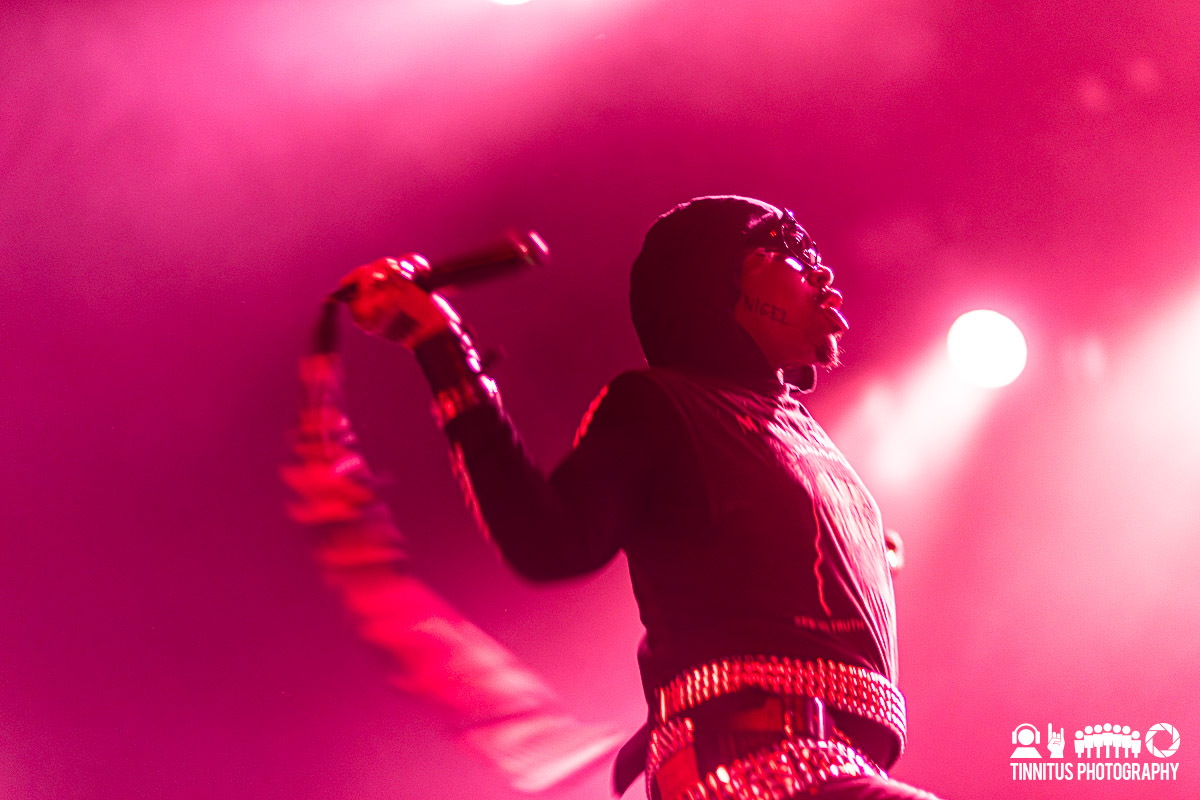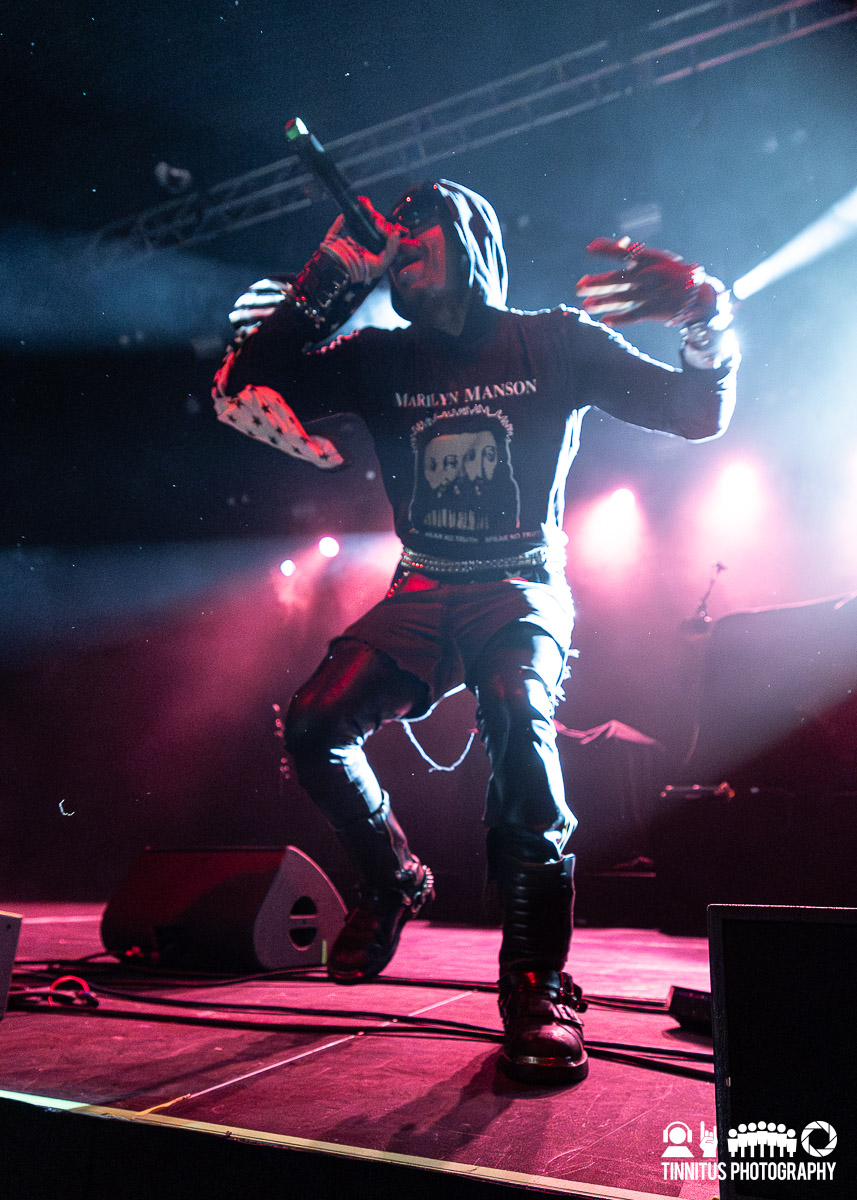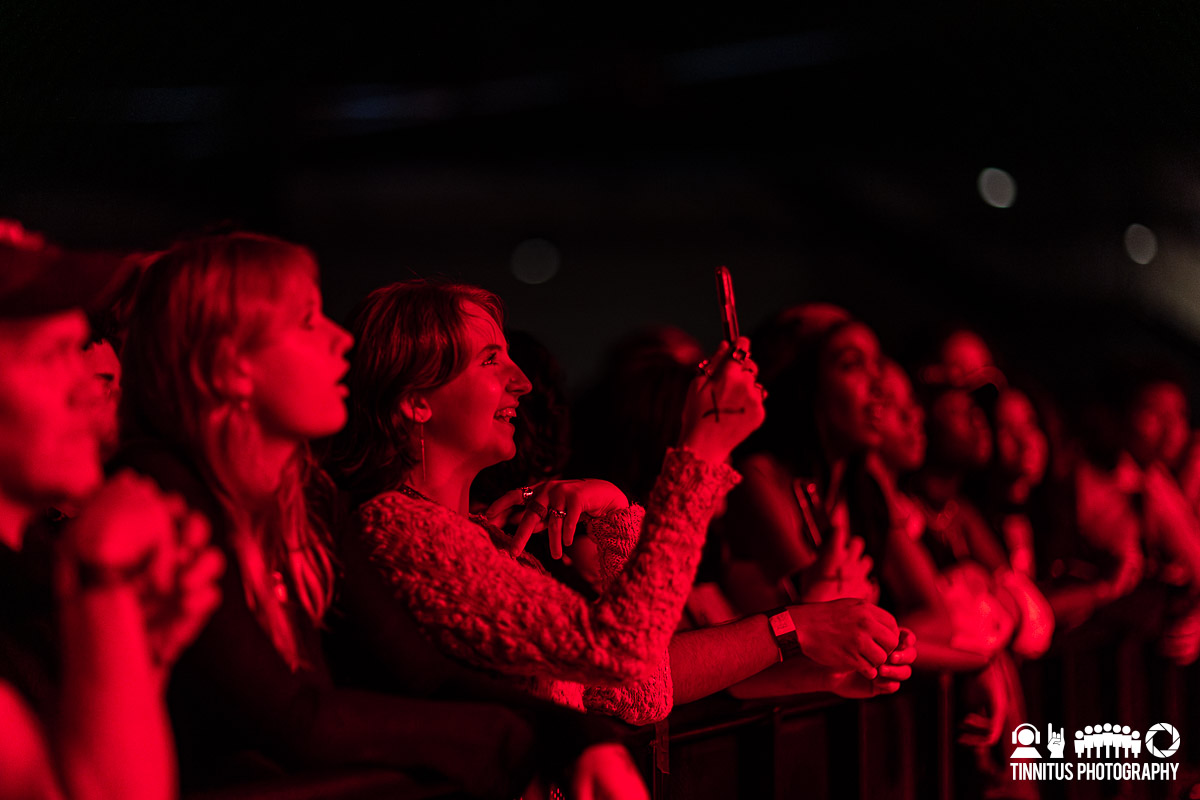 Thoom was less successful in getting the crowd into it, but she had on a sharp outfit. Kudos for the hat!