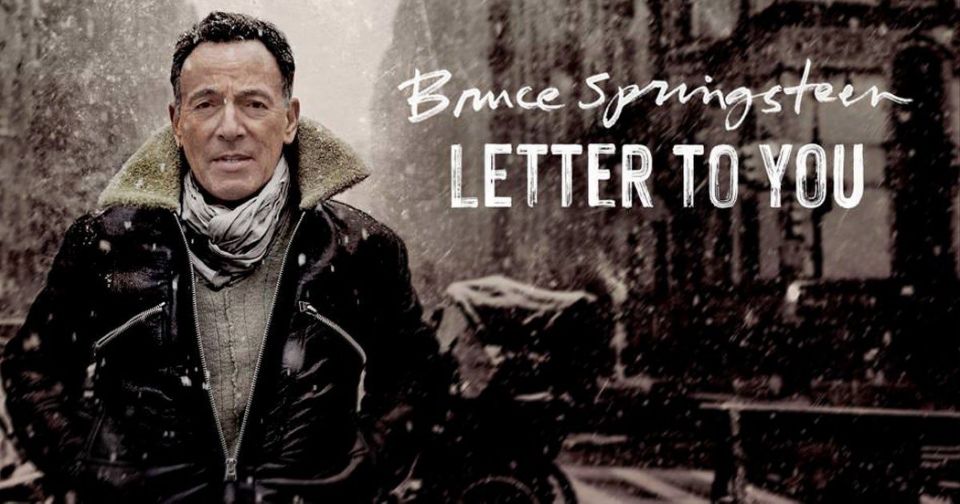 19 December 2020
Not the typical year in music, still however 2020 was a year when new music was dearly welcomed. And quality was stronger than in recent years. In a year which has seen revolution in the BLM movement, a presidential election which reverberated around the world, and a pandemic which ripped into society, both the virus and the dog whistles of an orange clown. As we come to the closing days 2021 holds a hope of change and vaccines, even a return to concert halls and stadiums. 
Through everything however, artists released albums. Music which they knew could not be promoted through tours, or in any other normal method. Live streamed concerts became the only way to push forward. In truth every artist who released music during 2020 deserves applause, and hopefully those releases get the recognition they deserve. With that in mind, here are my own personal take on ten of the best releases from the year. Each unique in their own right, and most hold a significance to the art created within the lockdown life which became our existence. 
Jessie Wagner – Shoes Droppin' (Wicked Cool Records)
Shoes Droppin' is an organically fused album. Resonating on a journey from Memphis to Muscle Shoals, that vibes with a slick, cool aura, every track outdone by the proceeding one. It is killer without filler, oozing with the confidence that Jessie has already gained as an integral vocalist on tours with Lenny Kravitz, Chic, and Duran Duran. This is the dynamite genesis for an explosive career, and now Jessie Wagner has firmly taken centre stage and stepped out from the shadows. 

Bandcamp
Website
Facebook
Toots & The Maytals – Got To Be Tough (Trojan Jamaica) 
In 2020, the late Toots Hibbert defined the fragility of life, and the strength of humanity. It is an emotionally fueled collection. Ten tracks which Toots used to reflect the issues that society faces. It may be heartbreaking in the realization that these songs could have been released at the heights of the Civil Rights Movement, when The Maytals released Never Grow Old, although the world has changed, the sins are still the same. This is not a record of race, this is an album of unity regardless of race or religion, these songs are for everyone's ears. 
RIP Toots Hibbert, 8 December 1942 – 11 September 2020

For more info; 
Website
Facebook
Fiona Apple – Fetch The Bolt Cutters (Epic Records)
Topping lists around the world as the best album of the year, that is actually justified as it is that good. There is no escaping this release, and after a gap of nearly eight years, the New Yorker returned with Fetch The Bolt Cutter to immediate adulation. It is a journey into uncertainty, where the human psyche is explored, taken apart and held up above a beautiful sound. 

Facebook
Emma Swift – Blonde On The Tracks (Tiny Ghost Records) 
The fact this is placed higher (in my mind), then it's inspiration -Mr. Dylan, speaks volumes. Rarely does an album of covers contain such personal statements. The depth and talent of Emma Swift detonated an album of rich musical quality. At times the momentum becomes hypnotic, and Dylan breaks through the voice of Emma. It is both a homage to the great man, and an emotional exorcism, that is what makes the album so rewarding. 

For more info; 
Bandcamp
Facebook
The Lovely Eggs – I Am Moron (Egg Records) 
Not just an album, but an all out assault on the senses. Following on from their previous work, the acclaimed This Is Eggland, Holly Ross and David Blackwell returned this year, more fired up and intense than ever before. This husband and wife team are joined with a chemistry, a bond of love, who work together within an aura of passion. And this translates beautifully into I Am Moron.

For More Info: 
Website
Facebook
Róisín Murphy – Róisín Machine (Rough Trade) 
A retro feel in a 21st century landscape, Irish vocal dynamo Róisín Murphy came out firing on a creative cylinder of appeal. This album is an addictive, musical drug. While not breaking any new ground, it is the stylish, disco-era bangers, jammed into every of this album that make it so inspired. Róisín is unique, as is her style, and on Róisín Machine she is electrifying. 

Website
Facebook
Thundercat – It Is What It Is (Brainfeeder) 
This is simply a startling piece of work. Bassist Stephen Lee Bruner, otherwise known as Thundercat, unleashed the incredible It Is What It Is in April this year. Then and still now it remains one of those stand out moments, where an album of electronic jazz crossed audiences, and genres spectacularly. Whilst the album may act as a tribute to his lost friend, Thundercat turned up the heat and his talent for sculpting sound shone brightly. 

Website
Facebook
Bruce Springsteen – Letter To You (Columbia) 
There is a good reason as to why Springsteen is called the Boss, and on this record he is in business. Flanked for the first time in six years by the E Street Band, Bruce threw everything into a melting pot, and forged a powerful piece of work. Letter To You is an exploration of mortality, a deep-dive into aging and those all important life lessons. The album is already ranked as one of the man's finest achievements, time will tell how it will rank when the dust settles, but expect it to sit beside Tunnel Of Love with ease. 

Website
Snowgoose – The Making Of You (Glass Records Modern) 
Glasgow based duo -guitarist Jim McCulloch, and singer Anna Sheard  collectively known as Snowgoose returned with The Making Of You. With news of a follow-up to their critically acclaimed debut, Harmony Springs (2012) landing, the year automatically lifted up a notch. The Making Of You recaptures the electrifying energy of the band's first outing. Including a plethora of Scottish prolific talent, with contributions from members of Belle and Sebastian, The Pearlfishers, and Teenage Fanclub, this is an album worth every cent of the admission price. 

For more info; 
Bandcamp
Facebook
Website
Jim Bob Morrison – Pop Up Jim Bob (Cherry Red Records) 
This may have passed many by regrettably, but in the UK it charted justifiably high. It is without doubt the soundtrack to this year. Once, one-half of nineties indie legends Carter USM, and now a literary author of exceptional weight, Jim Bob released a undeniable cracker with Pop Up Jim Bob. An album of contemplation in the reality of our present condition, and one which becomes further likeable on each listen. 

Website
Facebook