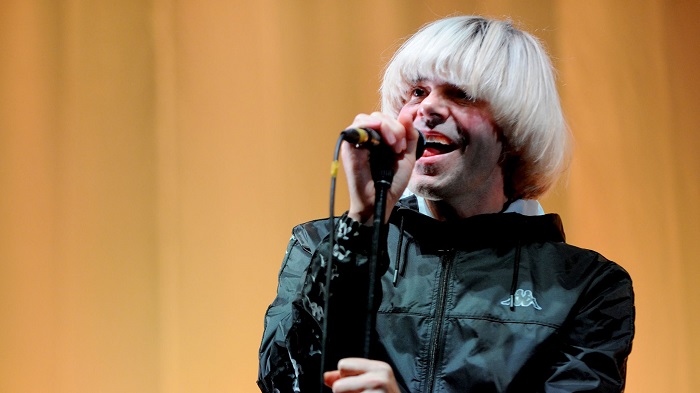 30 June 2020
The pandemic that has engulfed our lives has taken an horrendous toll. Not only taking lives, but it has changed society forever. What we once took for granted, is now a distant memory. Keeping our spirits up is vital, protecting our self worth is crucial, and thankfully throughout lockdowns and the ongoing uncertainty, the musicians we look up to have kept us going. Music fans may not see the inside of an arena to watch their act perform for some time yet. Nevertheless one crucial use for Social Media was found, and taken advantage of fully. .
Amongst those lockdown sessions on Facebook, where we go through ths keyhole into the rockstar dwelling with envy, one man on Twitter has ruled, and continues to. That man is the legend Tim Burgess. The Lancashire born, singer songwriter, usually associated with The Charlatans, started an online listening show, connecting us again with the sounds of our youth. 

Since March 23rd, Tim has held in excess of 100 Listening Parties, starting with, naturally, The Charlatans
Some Friendly
. On each occasion, Tim has looked into the heart of some classic albums. At times getting interactions going with the creators of said album. For example, last Sunday June 28, Tim celebrated the 40th Anniversary of the ethereal
Underwater Moonlight
, with input from
Robyn Hitchcock
and
Kimberley Rew
. On the same date, he went deep into the 80's
Waterboys
highpoint
Fisherman's Blues
, with again input from
Mike Scott
. 
At times, the audience gets a peek into the influence, and perhaps even record collection of this digital DJ. Skipping through the decades with
David Bowie
,
Dexys Midnight Runners
, and
The Cure
. Though in the same breath, the man is also championing new sounds and those artists worth checking out such as
Gruff Rhys
, and
The Lovely Eggs
. Tim keeps it upbeat, interesting, fun and essential. At this time it is not easy, and hopefully someday it will be over, but for now thank you Tim. 
Upcoming highlights:
July 5: David Bowie Outside 
July 7: Gary Wilson Think You Really Know Me
July 9: The Levellers Levelling The Land
July 10: Dexys Midnight Runners Don't Stand Me Down
July 11: The Pogues If I Should Fall From Grace With God
July 12: Therapy? Troublegum 
July 13: The Dandy Warhols Thirteen Tales from Urban Bohemia 
Listen Back:
Website
Follow Tim's Listening Party On Twitter;
Twitter
Follow Tim;
Twitter