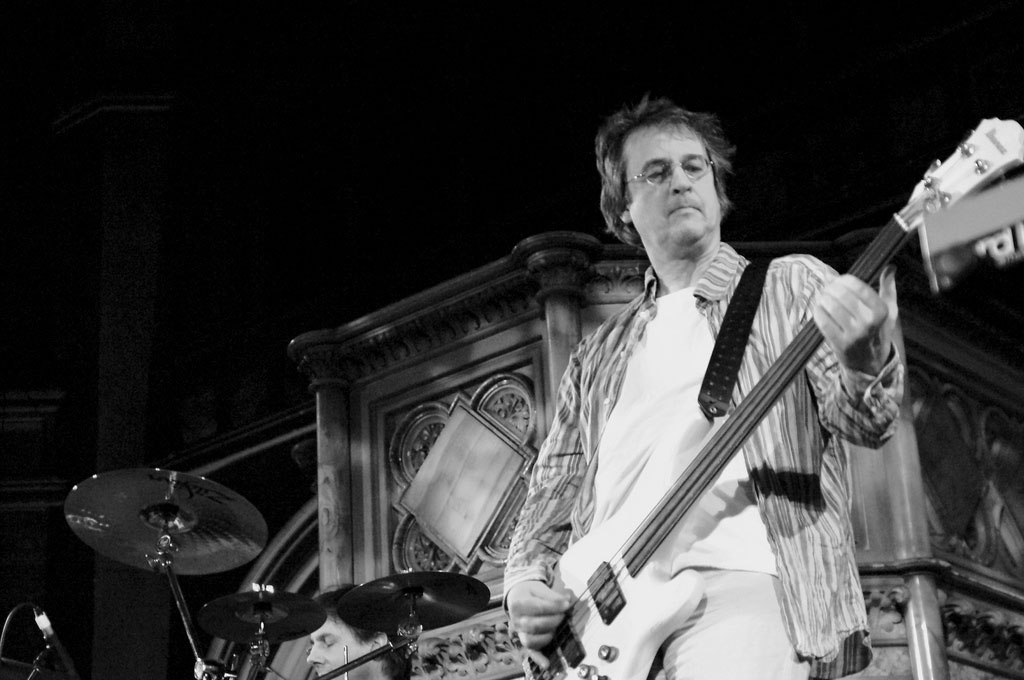 18 April 2020
We as society are in the midst of the worst humanitarian disaster in over a century. It is not a war, it is a pandemic. A virus that attacks without discrimination. No bullet, no bombs can solve this, the cure is common sense. With over 150,000 dead worldwide, this will end until honesty and truth surfaces to end the suffering. 
Of late, lots of journalists and writers have pieced together how the music industry will look when we come out of this. In truth, music and creativity will never die, it has survived wars before, it will survive this. Perhaps the only change will be what music buyers can afford and how music is bought or sold. We forget the lessons of Robert Johnson who recorded in a hotel room facing a wall (Gunter Hotel), or Daniel Johnston who recorded straight to cassette. Their music was redundant of modern technology, but their sound will still be heard in a hundred years time.  
With all that in mind, the greatest threat the music industry faces is the lives this virus has taken, and continues to. Those creative minds who have brought us so much joy. Over the past few weeks the music world has lost John Prine, Adam Schlesinger, Alan Merrill, Cristina Monet-Zilk, are only some of those who have tragically passed of COVID-19. And now the music world shutters from the loss of Matthew Seligman. A bassist who typified and defined the word gentleman.

Some may perhaps be unfamiliar with his name, but know his work. The most adventurous hired gun to work in the music industry over the past four decades. His contribution was staggering. Some of those he has worked with include
Morrissey
,
Tori Amos
,
David Bowie
,
Sinéad O'Connor
,
Alex Chilton
, and more recently he appeared on
The Armoires
Zibaldone
which I had the pleasure of reviewing last year. An example of his prowess can be heard in the bass that grooves behind the
Mick Jagger
and
David Bowie
bromantic "Dancing In The Street". Or the soundtrack to Bowie's
Labyrinth
movie. In truth his bass has driven modern classics, none more so than on his work with synth-pop stalwart
Thomas Dolby
. The moog bass on the hit "She Blinded Me With Science" is both awe inspiring and beautiful. On the Dolby works Matthew's bass soars,
The Golden Age of Wireless
,
Blinded by Science
and the more recent
A Map of the Floating City
, all provide a steady view into the man's talent. 
Born in Cyprus, July 1955, his family moved to the United Kingdom when Matthew was only eight months old. Matthew first came to prominence as a musician as a member of
Bruce Woolley
and the
Camera Club
. It was here that the green shoots of friendship were sown with Thomas Dolby. From here Matthew joined
The Soft Boys
, performing on their second album
Underwater Moonlight
. After that group's demise in 1980 came the short-lived
The Fallout Club
, again with Thomas Dolby. The stint with the
Thompson Twins
followed before they cut the ranks to a three piece in 1982, Matthew was cut loose from the outfit. Afterwards came the fruitful stint as part of Dolby's solo band, and work with David Bowie. Both men appearing as part of Bowie's rip-roaring backing band at
Live Aid
in 1985. 
Throughout his career, Matthew Seligman reinvented aspects of the bass guitar, and how the instrument can add more than just a bottom end to recordings. Without the pretentious trappings of fame, he pushed forward and built upon recordings. Becoming multifaceted and able to become an integral part of every session he became involved with. This is simply not about the loss of a musician, it is about the loss of a respected talent, who will never be forgotten. 
R.I.P Matthew Seligman (14 July 1955 – 17 April 2020)
Discography
with Bruce Woolley and the Camera Club
English Garden (1979)
with The Soft Boys
Underwater Moonlight (1980)
Nextdoorland (2003)
with Robyn Hitchcock
Black Snake Diamond Röle (1981)
Groovy Decay (1982)
Invisible Hitchcock (1986)
with Thompson Twins
Set (1982)
In the Name of Love (1982)
with Thomas Dolby
The Golden Age of Wireless (1982)
Blinded by Science (1983)
The Flat Earth (1984)
Astronauts & Heretics (1992)
A Map of the Floating City (2011)
with The Dolphin Brothers
Catch the Fall (1987)
As a sideman:
Kimberley Rew – The Bible of Bop (1981)
Alex Chilton – Live in London (1982)
The Waterboys – This Is the Sea (1985)
David Bowie – Labyrinth (1986)
David Bowie – "Absolute Beginners" (1986)
Peter Murphy – Love Hysteria (1988)
Transvision Vamp – Pop Art (1988)
Morrissey – "Ouija Board, Ouija Board" (1989)
Stereo MC's – Supernatural (1990)
Sam Brown – April Moon (1990)
Tori Amos – Little Earthquakes (1992)
Stereo MC's – Connected (1992)
Sinéad O'Connor – Universal Mother (1994)
Nan Vernon – Manta Ray (1994)
The Popguns – Lovejunky (1995)
The Armoires – Zibaldone (2019)