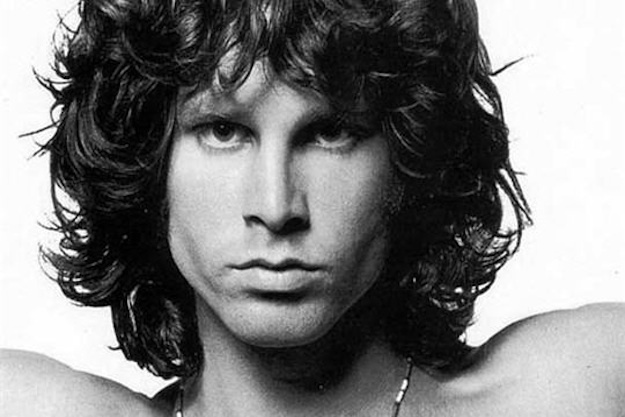 17 March 2020
Saint Patrick's Day is put on hold if not cancelled for 2020, due to the covid-19 virus which is ripping at our global society. As the music lovers and artists suffer, so to do the celebrations of all things Irish. So with that in mind, and perhaps to lift spirits in our lockdown, here is the result of the Irish who crossed the Atlantic in ages past, and their influence on popular culture.
Lineage can be traced to the dark famine days as family's departed Ireland in desperation. It is said that between the years 1820 to 1860, 1.9 million Irish landed on American shores, seventy five percent of that figure during those famine years. In 2013 through census, thirty-three million Americans claimed Irish roots, compare that with the seven million who actually live today on the island and it immediately gives you a scale of the Irish in America, it's no surprise then that the following happened.
Jimi Hendrix
His paternal great-great-grandmother Zenora was a full-blooded Cherokee from Georgia who married an Irishman named Moore. The name of Robert Moore comes up quite a bit, but the guys in the know were able to prove that Jimi Hendrix had a mixed genealogy, which included African American, Irish, and Cherokee.

Jim Morrison
A stretch but very real, it stems from the Clelland clan whom married into the Morrison line from the Isle of Lewis. This Clelland clan were from County Down, Ireland. His Doors band mate
Ray Manzarek
once said- "It was Jimbo, the alter-ego of Jim Morrison, that dark, Irish drunk who took himself to Paris.
And Jimbo killed my friend Jim."
Morrison was well aware of the heritage and when
Van Morrison's
band
Them
played the Whiskey A GoGo back in the day, the two men became friends,
Jim going as far as saying they were related. Jim Morrison had the affect on Van when writing the album
Astral Weeks
.
Kurt Cobain
The grunge king had his roots in Tyrone. His family left Ireland in 1875. Researchers found them to have been shoemakers originally named Cobane from the village of Inishatieve, near Pomeroy. Apparently Cobain himself who was well aware of his Irish heritage thought that his family came from Cork, as he felt a natural connection to the city when
Nirvana
played there in August 1991.
Tim Buckley/Jeff Buckley
Tim Buckley's Father was the son of Irish Immigrants,the influence comes through best in his music particularly 'Song To The Siren' which at times Buckley sounds like an Irish tenor. It's of no surprise then, the day Jeff's album
Grace
was released, Jeff was in Ireland, gigging and celebrating
Elvis Presley
The King himself was partly Irish; his Mother,
Gladys Love Presley
, was of Scots-Irish descent, Scots-Irish has nothing to do with Scotland it is simply the term given to people from the north of the Island.
Bing Crosby
Simply put, his mother Kate Harrigan was of Irish descent.
Joel Madden(Good Charlotte)
Both of his parents are Irish.
Laura Branigan
Every single part of her family hail from Ireland on both sides, a long line of Irish in America marrying each other.
Bill Kelliher (Mastodon)
His father moved to the U.S from Killorglin, County Kerry at the age of 15.
Matt Heafy (Trivium)
Born to an Irish Father and Japanese Mother.
Billy Corgan
Real name, and it's a giveaway William Patrick Corgan Jnr. The Irish connection is his fathers side of the family
Chris Cornell
Born to an Irish Catholic Father called Edward Boyle. The late Cornell's birth name is actually Christopher John Boyle
Mariah Carey
Her mother is Irish,P atricia Hickey.
Pink
Born Alecia Beth Moore to an Irish descended father James Moore.
Katy Perry
Her great great grandmother actually hails from Eyrecourt County Galway.
John Fogerty
(
CCR
)
The
CCR
legends great grandfather was actually Irish, hence the name which is commonplace in Ireland.
Billy Gibbons
(
ZZT
op)
Born to an Irish Mother Lorraine Duffy.
Kirk Hammett
(Metallica)
Born to an Irish Father Dennis Hammett
Bruce Springsteen
Springsteen's great-great grandmother Ann Garrity hailed from Mullingar, which she left for America in 1852. She settled in Freehold, New Jersey, the same town where Springsteen was born 97 years later.
Shania Twain
Her Irish maternal grandmother, Eileen Pearce, emigrated from Newbridge, County Kildare.
There are others such as
Tom Petty
,
James Hetfield
,
Alice Cooper
,
Judy Garland
,
Justin Timberlake
,
Taylor Swift
,
Britney Spears
, all linked through a thread of an Irish gene pool.
All of the above were checked through genealogy sites and autobiographical writings, all can be searched out as I think it's a rewarding exercise. Don't forget that anything is possible, as Ireland now has the Barack Obama Plaza in Moneygall, County Offaly. The last actual American president has his roots in Offaly, which he visited, and continues to.
Happy Saint Patrick's Day!