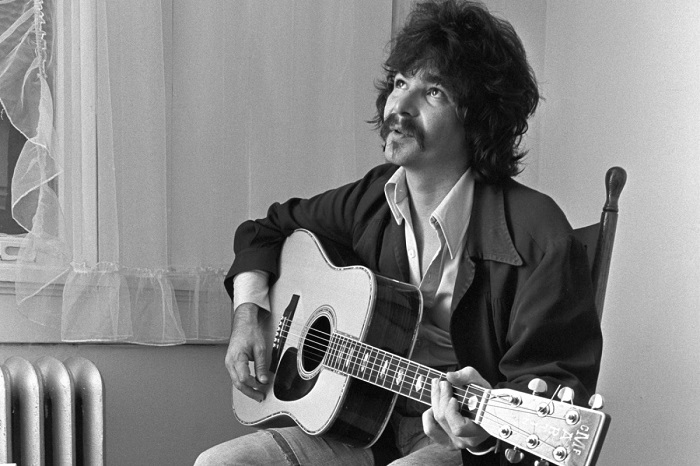 1 September 2020
"Along the way, we have had some wonderful adventures and have met thousands of dedicated fans – indeed, many of them feel like family to us now." John Prine 
We as a society are in unprecedented times. The spread of the Covid-19 virus has hit the health of nations, and the health of the global economy. Skepticism and of course conspiracy theories aside, this has rocked our reality. It is a humanitarian disaster on our doorstep. With governments placing us under an umbrella of lockdowns and uncertainty.
Now, technology has become a friend, and social media a stage for artists to perform. But the toll is horrific. The musicians who provide the much needed escapism from life, are suffering, and a recession looms over that industry as it does over every industry. The misconception that musicians and artists are 'loaded', have 'unlimited funds' in this modern age has become a fairytale. The truth is that most established artists struggle the same as the up-and-coming ones. Trutfully, the general public has gotten into the habit of taking music for granted, and those who create it. 
In the past, the unselfish acts of musicians proved they could come together to help the less fortunate in society. But, there is no Live Aid style solution, as the banning of large public gatherings is predominant for an uncertain period of time. There is hope, the humanity and resilience to create art has survived even the darkest of times. And no doubt it will survive now. There is however something further to consider, and we need take a deep breath, and be thankful. This is the unfortunate reality, and there is no escaping it regardless of the method you use. Perhaps a notion that the eldery are the most vulnerable in society are at the greatest risk has dominated this pandemic. Unfortunately that is not true, shown in the high profile loss of artists, what's reported and catches the eye. For example, Chris Trousdale, the former Dream Street member, died from coronavirus on June 2, at the young age of 34. The following, highlights the true toll on the music business, and what we cannot get back. 
Marcelo Peralta – 5 March 1961 – 10 March 2020
This man typified what improvisation is all about in jazz music. Marcelo Peralta was a teacher of both his instrument, and his improv style. But he explored the roots music of Latin America, and furthermore he remains a freeform genius. 

Manu Dibango
– 12 December 1933 – 24 March 2020 
Alan Merrill
– February 19, 1951 – March 29, 2020
This man was perhaps the first westerner to break down into the Japanese market and gain rock star status. Though he was the co-writer of the
Joan Jett
classic "I Love Rock 'N' Roll", which he recorded and performed with
Arrows
back in '75. 
Joe Diffie
– December 28, 1958 – March 29, 2020
A Grammy Award winner, and country music troubadour, Joe Diffe managed to blaze a trail since winning the Cashbox, Male Vocalist Of The Year in 1990. Ever busy, the late Joe charted some 35 singles, and 5 number ones on the Country Billboard Chart. 
Wallace Roney
– May 25, 1960 – March 31, 2020
This man studied under
Miles Davis
for six years, that alone is a statement of greatness. But he harnessed everything he could from Davis, and ploughed it into his own trumpet playing. Not only that, but he appears on albums by such greats as
Dizzy Gillespie
,
Art Blakey
, and
Chick Corea
. 
Adam Schlesinger
– October 31, 1967 – April 1, 2020
Both a Grammy Award, and an Emmy Award winner, the contribution to music by Adam Schlesinger is staggering. Although better known for leading
Fountains Of Wayne
to success. He was a producer, a songwriter, and a fine musician who is sorely missed. 
Ellis Marsalis Jnr
– November 14, 1934 – April 1, 2020
John "Bucky" Pizzarelli
– January 9, 1926 – April 1, 2020 
John Prine
– October 10, 1946 – April 7, 2020
Often cited as the 'Mark Twain of songwriting', John Prine's legacy lies in his influence  and the passion that fueled his music. Namechecked by
Johnny Cash
,
Bob Dylan
, and many others, the man had a gift for songwriting that was unnatural-
"There's a hole in daddy's arm where all the money goes, and Jesus Christ died for nothing I suppose."
Eddy Davis
– September 26, 1940 – April 7, 2020
Hal Willner
– April 6, 1956 – April 7, 2020
Hal Wilner was an essential figure in music production when it came to recording film, TV, and live events. Such as the excellent '84
That's The Way I Feel Now: A Tribute to Thelonious Monk
, which featured such icons as
Steve Lacy
,
Dr. John
,
John Zorn
,
Donald Fagen
, and
Peter Frampton
.
Lee Konitz
– October 13, 1927 – April 15, 2020
Matthew Seligman
– 14 July 1955 – 17 April 2020 
The
Soft Boys
legend, and
Thomas Dolby
sideman, Matthew became one of the most inventive and innovative bass players in modern music. Though his appearance at Live Aid with Dolby backing
David Bowie
is something remarkable to watch. 
Fred the Godson
– January 1, 1985 – April 23, 2020, 35 year old rap artist.  
Troy Sneed
– December 14, 1967 – April 27, 2020. 
Dave Greenfield
– 29 March 1949 – 3 May 2020
This man was an integral part of
The Stranglers
. His flowing, instantly recognizable keyboards can be heard on such tracks as "Golden Brown". But he also contributed lead vocals on those early albums, such as "Dead Ringer" and "Peasant in the Big Shitty" from
No More Heroes
.
Ty
(Benedict Chijioke) – 17 August 1972 – 7 May 2020
The London-based rapper, and producer Ty, co-founded
Ghetto Grammar
in 1995, becoming a pioneer in hip hop education in the UK. Since 2001 he released a handful of albums along with collaborating with such names as
De La Soul
. 
Trini Lopez
– May 13, 1937 – August 11, 2020
Trini had a number one hit in 36 countries in 1963 with his version of "If I Had A Hammer", but he achieved much, much more in his lifetime. As an actor he starred in
The Dirty Dozen
, and as a musician he designed guitars for
Gibson
. Two guitars in fact, which have become highly sought after.  
 Photo credit
John Prine '75
Tom Hill/Wireimage