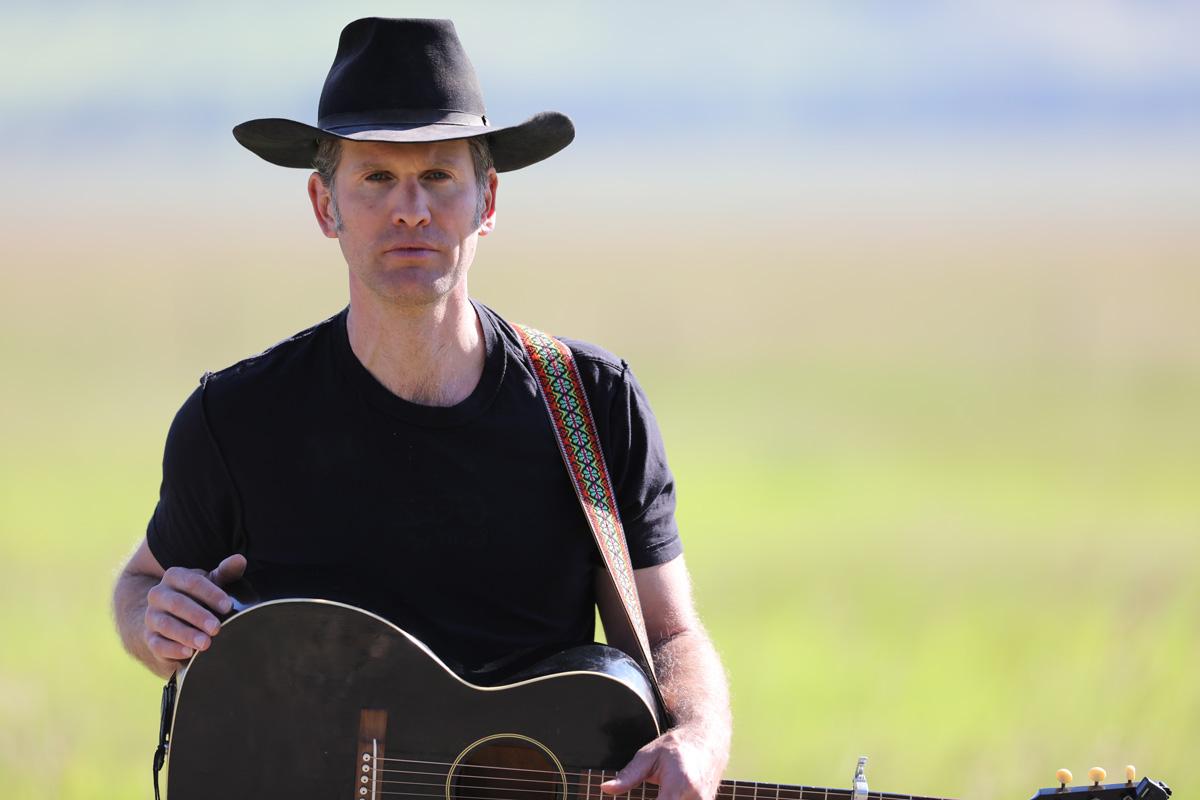 22 January 2021
Firstly, I love the story of how Painted Sun Records got its name. It says a lot about creativity being about a state of mind rather than having lots of equipment and technology at your disposal. How do you find that songs come to you?
Forest Sun: Songs come when they will and on their own schedule. The way I see it my job is to be available to the Muse. For example, I wrote the song "Just Because You Want It" in a dream. I was staying at a friends lake house in Petoskey, Michigan. I was on my first tour of the Upper Peninsula. In my dream, I was hanging out with John Mayer. As we were talking in my dream he said to me "Nah, man. Just because I want it doesn't need I need it." I said, "dude that is a song," and I sang the words and melody to him. I realized I was dreaming and woke up to record the melody before it was lost in slumber and the rest of the words came right then in the quiet of the pre-dawn darkness with the breeze coming in the open doors from the lake. Does this mean I should give John Mayer a co-write credit? In his dreams maybe?
Stubborn Breathing Heart is a great album, sort of a sonic road trip through the heart of American music. Did you intend to write such a broad-minded album or do you find that the music leads and you follow?
Forest Sun: Often I do find the songs themselves to be very opinionated about how they want to be. I do feel the genre should be in service of the song and a good song can go any number of directions. Sometimes it's fun to play with that in the studio, too. Start with a rough sketch and play with different colors and textures and feels and instruments until a song settles into an incarnation.
You seem to have always been drawn to, non-mainstream paths, from learning to juggle with Wavy Gravy to studying with African master percussionist Babatunde Olatunji. Do you see yourself as a guitarist, a musician or just a creative person who expresses himself in whatever way feels appropriate at the time?
Forest Sun: I would say I am an artist. I like that that word isn't married to one medium. An artist can make music or paint or cook. I aspire to do what I do well and the word artist invites me to live up to that.
You grew up with, what has been described as, "folk-singing back-to-the-land hippie parents." How responsible are they for the man you are today?
Forest Sun: More than I probably realize. They are both gone now and I miss them a lot. They were really supportive of me making art and making music. They always encouraged me to find my own way and I learned a lot from them both.
Is there anything else you wish to master, a new instrument, a skill or a discipline?
Forest Sun: There is always more to learn. I'd like to get better and dive deeper into songwriting, painting, meditation, gardening, writing…
How have you been keeping creative and energized during the isolation of lockdown?
Forest Sun: I am lucky to live near woods and creeks and take daily walks. That time in nature and daily yoga and meditation practice keeps me sane. I think as an artist I need a lot of solitude. That time alone contributes to my creativity. This year has been too much of that alone time, though. I miss travelling and connecting with people face to face. I take naps when needed. I cook a lot which is another creative outlet for me.
And where next for Forest Sun, musically or otherwise?
Forest Sun: I know I will return to touring when the time is right and look forward to that. In the meantime, I am continuing to write, record and release a new song every month thanks to my Patreon supporters. I love the rhythm of sharing something new each month. I will keep painting and working on my artwork. I will keep finding ways of connecting with people through live stream shows, podcasts and interviews like this one.
Thank you for taking the time to talk to me