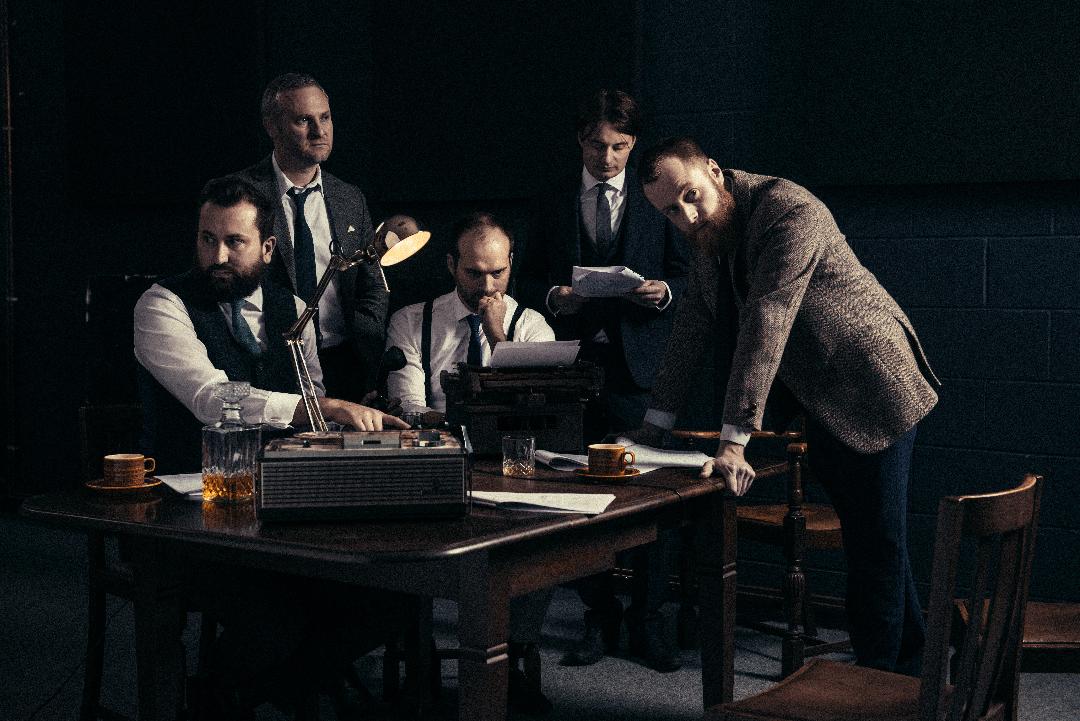 3 August 2020
There is an interesting arc between 2012s The Shallows and KOMPROMAT, one which moves from discussing the effect of emerging technologies on the individual to the effect those same inventions can have on whole societies. Can you expand on that idea?
I Like Trains: It certainly feels as if there's a strong link between the two records. A natural progression I guess. It can be difficult to see the bigger picture when you're dealing with ever evolving technologies that keep us all connected and informed. As you say, The Shallows was looking inwards, at how this constant state of interconnectivity impacts on how we think and retain information. It feels as if our attention spans will never be what they were, and with that the ability to draw meaningful narratives through the daily onslaught of news cycles and social media noise. I think this plays into the hands of certain politicians. They are happy to further muddy the water so that we're no longer sure what they're up to; eroding public trust in the press, targeted disinformation campaigns etc etc. I guess most of these tactics aren't exactly new, but they've certainly proven to be wildly effective when paired with modern information technology and the vast swathes of personal data that gets collected. I think the issues we touched on in The Shallows laid the groundwork for what was to come on KOMPROMAT.
I Like Trains have never shied away from expressing their political views, do you think that music as a whole is re-embracing that idea or largely missing an opportunity?
I Like Trains: I think we're seeing more and more musicians express their political views and I applaud that. I do worry that there isn't so much room for political debate within that. Social media has a tendency to reinforce views to the point that the left and right become incredibly polarised. I'm more comfortable expressing my views in song than I am entering that unforgiving social media arena. There are people much more qualified than I am to take that one on. I'm happy to amplify those voices speaking sense.
You have an ever-evolving sound, one which changes album to album, where do you draw your inspiration from and is there ever a conscious effort towards regular re-invention?
I Like Trains: I think we like to challenge ourselves. There's always new inspiration musically. As we get older I place less emphasis on identifying ourselves with particular genres. Every so often we'll come across a record that changes everything and we'll set about picking that apart. Synthesisers and drum machines have played a more prominent role in our writing process. Things like that take us out of our comfort zone in the best possible way. I'd rather keep moving forwards than making pale imitations of the stuff that excited us when we were teenagers.
Lockdown has been a strange time for musicians especially. What got you through, what have you missed and what lessons have you learned, ones which may affect the way you operate as a band from now on?
I Like Trains: I've spent a lot of time with my kids. It's been fun at times but it's also been difficult to juggle homeschooling and work. On creative level it's been a total washout. What have I learned? Teachers should get paid more.
Lyrically, The Truth is a collage of modern soundbites and a reflection of what truth perhaps means to today's society and particularly to those who influence it. What effect do you hope the song has on the listener, what message is it hopefully sending?
I Like Trains: I don't really know how to answer that. I guess the message is "it's complicated". I'm certainly not offering up any solutions. I'd like to create music that makes people think, but not prescribe how they should think.
And as we see things returning to some sort of normality, what does the near future look like for I Like Trains?
It would be nice play some gigs! Is that too much to ask? Possibly. We'll get together and start thinking about some new music too. There's plenty to rant about.
Pick up a copy of the album KOMPROMAT here or here