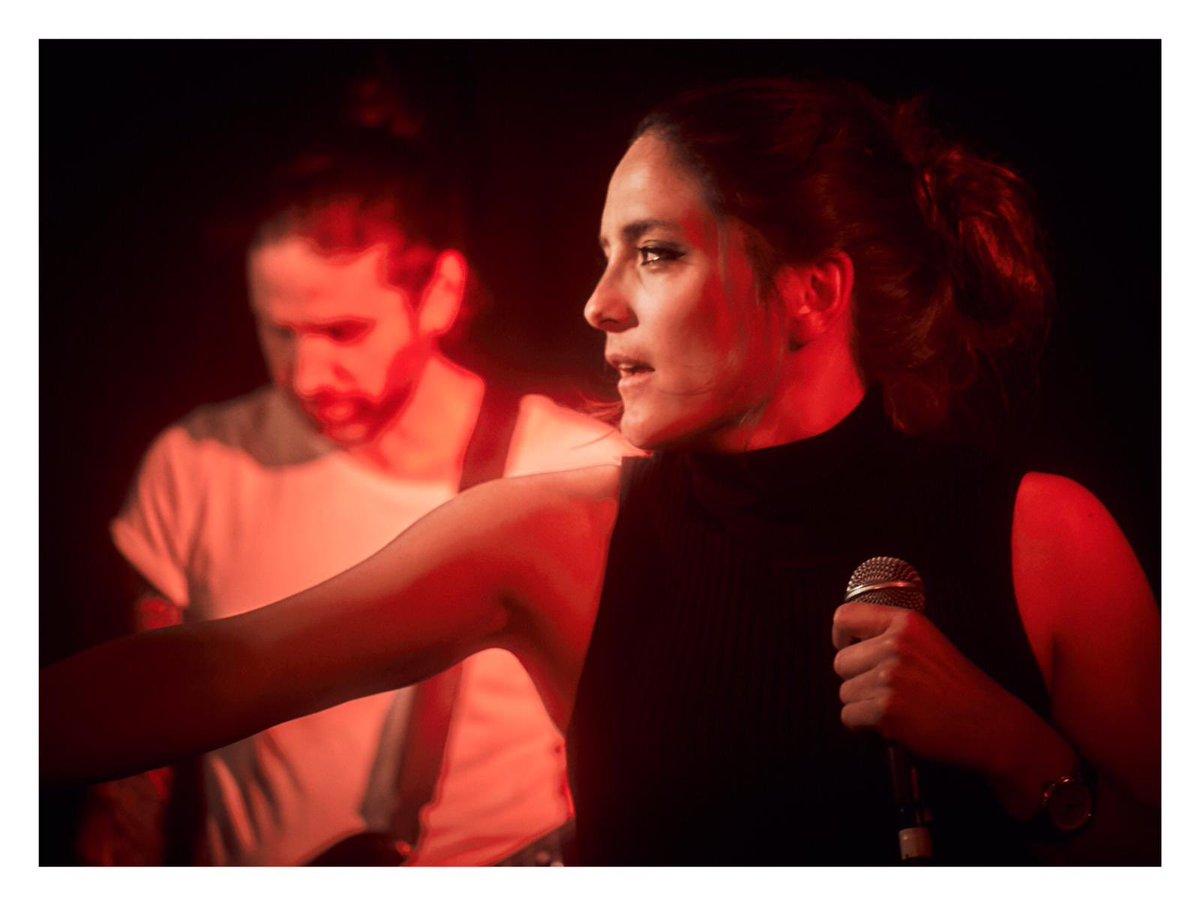 28 March 2020
With a new album Going Home about to be released, I sat down with Therese Karlsson and Tim Spelman to find out about the band's unusual beginning, its fascinating development, influences, hidden depths and where they are heading next.
Tiny Fighter has grown out of a studio project to become a full touring band, tell us how the band has grown and was that always the plan?
Tim: We never had anything too specific in mind when it came to the live interpretation of the studio material, just that it should be as close to the recorded versions as possible. In the studio it is very much still Therese and myself – writing the material, playing all the instruments. But of course this is a little tricky to replicate in the live setting and we were mindful fairly early on that we needed a core set of capable, expressive musicians to capture that same density of sound that we enjoy in the studio. To be honest, if we had our way we'd add a full choir and orchestra to the live show, although that's probably a touch unrealistic at this stage!
There is an echo of early 90's indie in the music but also the sound of today, are there any obvious inspirations behind your sound or do you just write and see what happens naturally?
Tim: Probably more than an echo! I guess I enjoy the slight naivety of 90s-era indie. The freedom to be absurd and tangential as heard in bands such as Pixies, Pavement, The Breeders and so on. Pre-social media, music was made for the immediate audience in front of you – I think that's what I like about it. Less formulaic perhaps, less writing to game the playlist algorithm. Less playing to the population average. And just the sheer joy you hear in bands like The Muffs, Veruca Salt, Shonen Knife etc.. So, it's unescapably a huge influence. I don't think we explicitly approach our song-writing attempting to emulate anything or anyone in particular. But for me composition is like the legal system. It's based on precedent. And I at least cannot escape my history.
Therese: Our usual process is that I will get a complete, or near-complete, instrumental from Tim. I listen, feel for the mood and then link them across to my own experiences. And that can either be something quite personal, from within myself. Or something taken from my observations or interactions with others and society. But I think we both know when something works.
Although your songs have a wonderful, glossy pop finish, there is also a darker feeling running through the songs, where do you think this comes from?
Tim: I think this goes back to my twin loves – indie pop and film soundtracks. Growing up in a decidedly non-musical family, I first explored and consumed music through film. I just loved the expressiveness, the implied narrative, the darkness. But I also adore the sheer economy of pop music. And I always wanted to form a band that did both – take the darkness of soundtracks and wrap it up in a nice, neat package of pop efficiency!
A Swedish truck driver meeting an Australian doctor isn't the usual starting point for a band, how did that happen and what made you want to work together?
Tim: Yep, it's certainly an unusual start! When I moved to Stockholm from Melbourne I was keen to put together some kind of musical project, although I had no idea at the time what form it would take. Fortunately for me, Sweden still enjoys an incredibly strong music culture. Everybody plays an instrument, and if they don't they're probably deeply into the production side of things. I think this is encouraged from a very early age and nurtured through their education system. That said, finding the right singer, the right song-writing partner, is perhaps the most difficult job of all. And it really came down to some serendipitous semi-random sampling – I advertised on a local band-finder type website, Therese was one of the first to answer, sent some samples an I knew in about two seconds that I had found the one. It was really that simple.
You have described your music as "berserker chamber-pop," which is a brilliant description, but what does it actually mean…if anything?
Tim: I love that description, even though I entirely agree it is not particularly informative or representative! This goes back to one of the first songs we ever recorded – a cover of the Choir of Young Believer's track "Hollow Talk". The song was constructed around this completely bonkers second-half where we took this beautiful, elegant string section and then attempted to destroy it through the most brutal, hyperactive piano and percussion we could muster. So, at the time we thought it an apt description of at least what we were trying to achieve with that song. But more broadly it is consistent I think with our general manifesto that you quite rightly identified earlier – to write glossy pop with a dark twist.
What can we look forward to on the debut album Going Home and is there anything specific that you are talking about through the songs?
Tim: We're really very excited about the album. I think you'll hear a different, more expansive side to our song-writing. Up until this point we have quite intentionally focused on the poppier, straighter songs through our earlier releases. But the longer format has really allowed us to explore those darker, more challenging themes. Don't worry – the pop is most certainly still there! But it's supplemented with a judicious selection of depth and darkness. More than anything I think it really captures our growth as song-writers and musicians.
Therese: To me this album is a biography of everything that has happened over the past couple of years – both with the band and personally. My inner feelings, our place in broader society and importantly all the people we've met along the way as we've started to take our music around the world.
Thanks for taking the time to talk to us