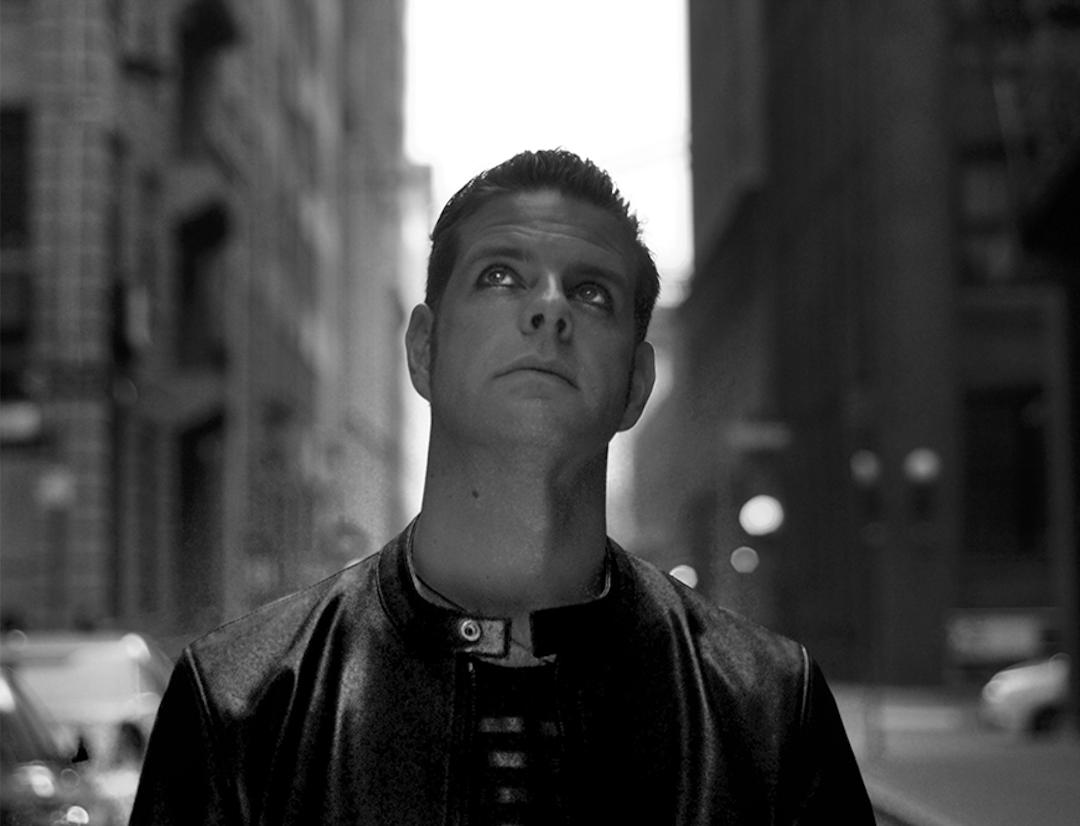 30 November 2022
Let's start with a bit of background. What musical path got you started and brought you to where you are today?
Ronan: I grew up in a house heavily drenched in music – everyone had their own musical tastes. On road trips, my dad would have Johnny Cash and Kris Kristofferson tapes on the tape player. At home, my mother would play records on the record player – Abba and Lynn Anderson's "I Beg Your Pardon (I Never Promised You A Rose Garden)." My father and mother were both part-time guitar players – more in a hobbyist way than ever getting very serious – as well as playing other instruments: mandolin, for example, for my father, and tin whistle for my mother.
Hanging out during the evenings and weekends in the designated playroom with my three older brothers, my two oldest brothers would take turns controlling the radio and tape player, and I'd hear David Bowie, Madonna, The Cure, Depeche Mode and New Order and all the new wave from one brother, then Mott the Hoople, Meatloaf and 8Def Leppard* from another brother. Years later, as we gained some share of the airtime, the third brother would play Guns'n'Roses and Nirvana.
This was a pretty solid musical introduction, so when school friends told me to listen to The Beatles, Cream, and Jimi Hendrix, and then college friends introduced me to grunge and indie, I was musically open enough to be able to take in all these different threads. Moving to New York later, I suddenly fell through a trapdoor into Pink Floyd, then Frank Zappa, and from Zappa to Stravinsky and then Boulez and Webern. I guess I've never stopped since then, consuming new music nonstop but still going back to staples like The Cure, Bob Dylan, and Bob Mould.
At age 15, my mother loaned me and my brother* Niall* her nylon string one summer – more to keep us busy probably – but we quickly began lifelong musical paths. Niall runs Mountain Road Guitar School in Galway, Ireland, and is a gigging musician and songwriter, and I've pursued my own later studies at the Collective Music School in New York and have released music with a couple of bands and as a solo artist.
Without that early family exposure to instruments and a wide array of artists, my life might not have gone in such a musical direction, and I'm always very grateful for that.
The single "Double Helix" seems to be made of the same stuff as the brooding dreamscapes of Cocteau Twins or Dead Can Dance, for instance. What draws you to creating such lush soundscapes?
Ronan: While, to my shame, I still have a lot more of the Cocteau Twins catalog to go through, I do absolutely love the albums I'm familiar with. Dead Can Dance, in particular, "Into the Labyrinth," had huge, massive effects on me when I first heard them soon after moving to New York and blended well with my love for every Cure record. In the same love affair in which I was introduced to Dead Can Dance, I was initiated into the New York Goth scene at a time when the Bat Cave was reaching its final chapter and introduced to bands like Love Spirals Downwards. Later, I discovered that Autumn's Grey Solace had a very similar sound to LSD, and these bands have stayed with me.
Music like this, as well as the Cure – there's something very honest and reassuring in it for me. The more introspective or introverted among us, those maybe more inclined to bouts of melancholy at times in their lives – other kinds of music don't quite address those feelings in the same way. When you're in those kinds of moods, or when you've had chapters of your life drenched in those moods and feelings, even if you're maybe evolving away from those darker times: this music accepts you, acknowledges the validity of that experience, does not shy away from creating a sonic space that resonates with all the layers of those feelings, a place to explore and examine and process.
I've wanted to create these kinds of sounds for a long time, and joining Oh Halo seemed to be a great inroad, but ultimately I think I was trying to push that band too far in the direction of my own emotional expression and eventually I knew I'd have to embark on my own project, which is how the LoveMyth project was born.
The single, "Dark Paradise", clearly differs from this first offering, being more upbeat and with more of a Depeche Mode -influenced sound.
Ronan: In fact, I had Dave Gahan's vocal style and Mike Shinoda's version of Depeche Mode's "Enjoy the Silence" in mind when I recorded my cover of "Dark Paradise." I'd think the 'title' track "LoveMyth," might be what I consider the most 'uplifting' track on the album, even though ultimately, the message is conflicted ("Oh my heart! Always a slave!"). "Dark Paradise" has quite a morbid yearning to it, though Charlie Nieland and I definitely tried to lift the roof off it with some epic, sweeping guitar layers. I chose this as the second single partly to showcase the concept that this album has a mix of vocalists, and partly before it's sonically perhaps the most diverse from "Double Helix" and some of the other songs on the record.
What can we expect to find on your new album, The Slow Death of the LoveMyth? How did you come into this project given that your past musical output differs so remarkably from the material for this record?
Ronan: Expect lots of guitars, some truly beautiful and breathtaking female vocal performances, some of my most earnest and vulnerable lyrics and singing, and absolutely no reservations about an idea I took to Charlie one night – "hey, Charlie, let's record a ten minute epic song like the Cure's 'Watching Me Fall'!"
I did agonize a lot over whether this project was too far afield from my prior work, but in fact it does have overlaps with the album I recorded with Oh Halo. I've also wandered in the Cure-derived direction a few times, most notably I think in songs like "Thursday's Song" and "Stop Talking" on my 2016 solo record "not a part of anything."
Wondering whether this should be branded differently was one of the many excuses that seemed to hold me back from releasing this record for too long. Shannon, who did the album artwork (and many prior album covers for me) and sings on "Nightland" and "Passenger" told me the audience that would appreciate LoveMyth was the same audience that would like, say, "The Moment Is Gone," and that there's a goth or gothic rock element that runs through it all. Whether that would be everyone's interpretation, I don't know, but feedback like that from a few careful and honest listeners convinced me there was enough connection with my other work that I should put it out under my own name and not a new band name.
That said, there are some differences for sure – more guitar layers, aiming for a sound more reflective of those 90s goth influences; and a key element, the inclusion of female guest vocals, in an attempt to capture some of the ethereal and haunting beauty of Love Spirals Downwards, Autumn's Grey Solace, Chelsea Wolfe.
I guess, while my Bob Dylan – Nick Cave – Bob Mould influences are the heaviest drivers for my arc of solo records from 2014 to 2019, the LoveMyth project definitely channels the impact of the Cure and all the bands that they led me to.
What was it like to work with vocalists Julie Dicterow, Shannon Brown and Susan Hwang of Lusterlit?
Ronan: These are three exceptionally talented artists. Without Julie, and without her inviting me to play in Oh Halo for a couple of years, there'd probably be no LoveMyth project. I wrote "Dream Lucy" before joining Oh Halo – one night after watching them perform (I used to try to catch every gig), I came home thinking "This band makes me believe it's possible and it's permitted to write songs like this" and I took out my delay pedal and my guitar and wrote "Dream Lucy," hoping one day to have Julie sing it. We ended up dueting on that as well as on "(Gifts of) A Lesser Man" when we recorded the "Ghosts Can't Be Buried" record, and when I started thinking about writing a full solo record and including guest female vocals, I knew I had to ask Julie to sing that first song "Double Helix."
One thing I'd always admired about Julie's vocal style was the ability to take one sentence and make it last an entire verse by somehow drawing the music and melody out of every word and syllable, without it sounding forced or stretched. It was such a counterpoint to my own overly Dylan-inspired mania to write essay-like reams of verses and then try to cram them into the chords, and has continued to make me try to think differently about lyric writing. She took my sheet of lyrics and the rough vocal melody shape I gave her and made it her own in the vocal booth, all with that Stevie Nicks quality her voice has, astonishing Charlie and I with how she shaped the raw materials into the stunning "Double Helix."
Shannon has such a lilting Kate Bush vocal style, and in some ways came closest to the ethereal Love Spirals Downwards vibe. Like Julie, she took my vocals and somehow made this her own song, channeling what I was trying to express but layering on so much more. She's also a total pro – we recorded the vocals for "Passenger" and "Nightland" in one night. One thing I learned early in this project was how little I knew about the average female vocal range. I had originally assumed I could write a song and melody and that a female vocalist could easily mirror my vocal line just by adding an octave, but in fact the average male and female ranges overlap, so some singers we worked with had trouble with the lines I'd written. Singers like Julie and Shannon either adjusted the lines or found harmonic lines that became the key lines, taking the songs into new territory and making them better.
I'd heard Susan sing in the Bushwick Book Club many times and knew she had a powerful and flexible vocal range, but I was totally unprepared for the amazing job she did with "LoveMyth." There's something about her use of a slightly flat note at one point, and then her jumping octaves later in the song, arcing upwards to a note but diverting and suspending the listener's expectation and adding tension, that just adds unexpected elements and makes the song so much richer.
We are quite familiar with Charlie Nieland's work here at The Big Takeover. What was it like to work together on this project and who else did you collaborate with to create the album?
Ronan: I met Charlie during his time in the production duo Super Buddha, when we recorded Oh Halo's "Ghosts Can't Be Buried." I had previously recorded two albums with The Listeners, using few overdubs and mainly full band live-in-studio performances, and it took me a moment to adjust to Charlie's style of layering tracks onto a click or programmed drums so that everything was aligned and in time, allowing you to really get into the song in depth and adjust and correct and change things. I was so impressed with the results – that Ghosts record is a beautiful record – that I decided to ask him if he'd be interested in working with me as a solo artist. I took him a bunch of demos, maybe two dozen songs I'd written over the years that didn't really fit The Listeners or Oh Halo, thinking he'd perhaps say "yeh, this one or these two could work," but in fact as we listened through ten or more years of back catalog demos he got excited about the possibilities for so many of them that we embarked on what has been nearly ten years of recording and over seventy songs.
I knew Charlie had a wide musical range – Oh Halo was different to some of the acoustic and fingerpicking Bob Dylan songs on my first solo record "Discontent," and "Discontent" was also very different from the more 90s indie / grunge driven distorted electric "not a part of anything" just two years later, so I was sure he could do justice to something darker and gothier.
For a time Charlie was also the bassist in Oh Halo, so I knew from experience that he could easily channel that Simon Gallup / Cure chorus-heavy bass sound, while also adding keys and synth to get closer to that Cure "Disintegration" multi-layered sonic landscape I wanted to explore.
Justin Wierbonski has been recording drums for my records for as long as I've been working with Charlie. He's a prolific musician, releasing multiple records a year ranging from fusion jazz to vaporwave to experimental electronic rock. Recently I've been playing bass in his Demonic Sweaters four piece, gigging around Brooklyn. We're actually going into the studio on October 11th to track some of the songs we've been performing live, as well as doing a set of Leesta Vall direct-to-lathe-cut-vinyl recordings on the 9th.
What was the music scene like in the Dublin of your youth, and what music were you first drawn towards? How did you transition to New York life upon relocating?
Ronan: My Dublin music scene exposure was pretty limited before I moved to New York – I was playing in a band in college called Vile Jelly (reading too much Shakespeare at the time) and we'd played a few gigs in places like Eamonn Dorans (The Rock Garden).
New York was tough to transition to when I moved there in 2000. From the low-lying spread-out city of Dublin and the seaside town of Dalkey, I was suddenly staring out through the security grating over the dusty window of my railroad apartment in a pre-war brownstone building on 46th St in Hell's Kitchen at the endless towers of apartments and offices crowded together in the filthy canyon streets, completely unplugged from my family and culture in unfamiliar surroundings. I was working a lot of hours every week and struggling to even identify the right notes and coins when paying for things, or finding American versions of what I used to buy in the grocery stores in Ireland, or being able to tell when a cab was on duty, occupied, or for hire.
I played a lot of unfinished songs in smoky East Village apartments, and floundered in some stuttering rented practice room jams, taking in new musical influences. One evening I was standing on a high floor in the office building where I worked mesmerized as usual by the vivid New York sunsets and how the light got cut and sliced and reflected and shaded by all the angles of the buildings, the orange and purple softening the lines, and that's the moment I realized my feelings for New York had changed from confusion and disorientation and a depressing sense of being lost, and that I had, without knowing it, begun to see real beauty and connection.
My circumstances changed in 2003 and I moved back to Dublin between 2003 and 2006 and started playing open mics. I was listening to a lot of Bob Dylan at the time. I'd been slowly getting into his albums over the years but that accelerated right before I moved back from New York to Dublin 2003 – on a road trip through Nevada and Los Angeles prior to leaving, a friend had played Bob Dylan's "Rolling Thunder Revue" and I was amazed at how Dylan could take a dark psychedelic apocalyptic acoustic folk song like "A Hard Rain's A-Gonna Fall" and reinvent it as a stomping hilarious blues carnival romp. That whole album, in fact, really showcases Dylan's ability to continually find new and powerful arrangements of older songs.
At the time I was also struck by songs like "Just Like A Woman," where the lyrics were pining, poignant, yearning, pained, yet all in a major key. I'd been writing a lot of "sadness means minor key" stuff and something in those Dylan albums unlocked a songwriting door for me and I began writing songs like "The Princess, The Coke Whore, and Magdalena" and "How Long, Kitty?" and taking them to open mics like the basement at The International Bar where nobody would speak when you played – it was an unwritten rule that everyone listened attentively; or other open mics where everyone was yammering and talking during your set. I began to see some of the same players over and over, some really talented people, and got used to refining my performances. It seemed a very competitive and sometimes cliquey scene at times.
I'd also go out on the streets and busk, sometimes for hours at a time without repeating a song: apparently the opposite of what you're supposed to do – you're suppose to play reliable coiners like "Hallelujah" and "Wonderwall" on a loop because every passerby will be out of earshot before you replay each song. One day I was playing a cover of Cat Power's cover of The Rolling Stones' "Satisfaction" in an echoey archway on Wicklow Street, my head back and eyes closed, when I felt someone putting something into my jacket pocket. I opened my eyes to see a guy putting 20 euros in my pocket. He pointed down the street and said, "That's from Bono." I was too stunned to step out of the archway and really look down the street. I just kept singing. I described to guy later to some friends and they said it sounded like one of Bono's handlers, maybe Smiley Bolger. I like to think it was a genuine donation from Bono.
In 2006 I managed to get back to New York, with a growing body of song material and forming a new band called The Listeners, and I think things began to take a more organized direction musically from there.
What are you trying to convey with your music or this album specifically? Are there specific themes or ideas that you are exploring within it?
Ronan: I think what's specific to LoveMyth for me is that this telescopes back out from individual relationships, moments in time, chapters of my life that I might have been consciously or unconsciously processing in my albums, and looks at the whole messy discordant pattern from a distance. These LoveMyth songs seem to try to convey the kinds of deeper fears and deep-set beliefs – however misguided – that we may have about ourselves and our ability, or total lack of it, to connect to other humans truly and deeply in a lasting and balanced way.
Those themes definitely called out for the gothier sound.
With the music scene changing so drastically during Covid-related lockdowns, it has shaken things up for many artists in terms of recording, playing live or otherwise. What has your own experience been like in terms of this transition, and how are you managing to spread the word about your music in the post-pandemic landscape?
Ronan: Just before lockdown I had decided, after many years of playing guitar, to finally take some lessons to try to upgrade my skills and pick up some music theory, music reading, and even get into genres like jazz. When things closed up, the lessons moved online, and after six months of weekly lessons I was crazy enough to want to go deeper, and enrolled in a term at The Collective Music School in New York just when they were beginning to re-open in a hybrid online/in-person format. I got hooked, and just kept going, and last month I finished one of their two year certification programs. It was intense, especially while simultaneously working full time, but I think it helped me turn the pandemic into something productive for me.
During the pandemic I also started adding different content to my YouTube channel, doing reviews of gear I was trying out, and posting a song every week – covers, or my own. I also began doing semi-regular live streams just to keep my performances fresh.
I had begun to push towards getting LoveMyth released just as the pandemic hit, including a vinyl release, but with all the vinyl stores closing up that changed my plans and ultimately led to more excuses to not get the record out.
Now that things are more open again, I feel like it's a good time to get this album out, and am beginning to think about what kind of line-up could allow me to perform these songs faithfully in a live setting.
And where next for Ronan Conroy, both musically and personally?
Ronan: The fact that LoveMyth was planned as a vinyl release meant we had to try to fit it into 28 minutes a side, so the original 10 song album became a 7 song album, with three songs deferred to the next album. Then, even though the pandemic put the vinyl idea on hold, Charlie and I had gotten used to and liked the running order so we kept it at 7. But we have two finished songs, one in progress, and a demo for a fourth song already in the works, so I think we will definitely want another LoveMyth record.
In the meantime, I've been working on other recordings that maybe connect a little more to the prior solo albums, and we have at least seven songs in progress for the next EP or album in that vein, probably called "The Beautiful Fire." We've already recorded three of them.
Now that I've finished my two years at music school, there is so much material they threw at me that will take me some time to master and integrate, and I'd like to see how that begins to manifest in my music. I already think it shows up in my songwriting, with some added transitional chords and a better sense of how to add tension and release. I'd like to see what doors and projects that knowledge might open up – perhaps playing in cover or jazz bands mainly for the joy of the music, perhaps even teaching.
For now, though, I'm relieved that after many years of making excuses for not releasing "LoveMyth" (is it Ronan Conroy or LoveMyth? How would I perform it? Oh, but I have another album of other material now, let me release that first and figure out LoveMyth later etc. etc. – most of which excuses were maybe hiding a deeper fear that this album is way too vulnerable), I am finally getting it out there. So for the immediate future, I'll probably be focused on the release and post-release and reflecting back on what the record has meant to me and how the next LoveMyth songs might grow into a fully fleshed-out follow-up.
Website
Bandcamp
Facebook
Instagram
Twitter