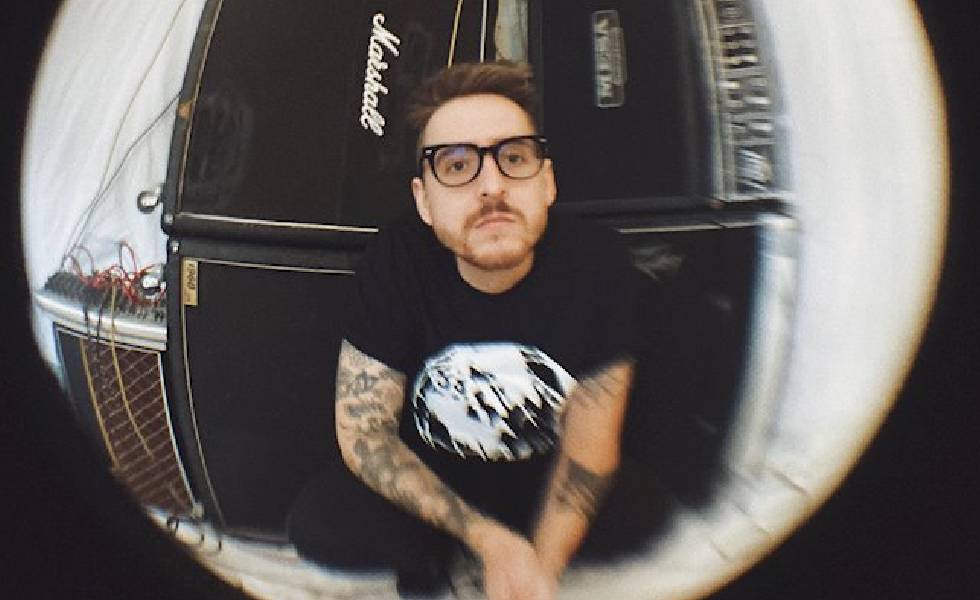 25 October 2022
Imagine Sugar era Bob Mould teaming up with Beck circa Mellow Gold to record a late-'90s Britpop album. Or The Jesus & Mary Chain time-traveling from the mid-'80s to a bedroom recording session in 2022 to make a pop punk album of British Invasion covers. These are the kinds of wild associative leaps my mind made upon repeat listens to Dazy's debut album, OUTOFBODY (available Oct. 28 from Lame-O Records).
But none of those comparisons do this collection justice. Momentary flashes of influence materialize like musical mirages across these 12 tracks, but evaporate in the immediacy of growling guitars, pounding programmed drums and catchy choruses. Just beneath this musical bombast, the lyrics on OUTOFBODY are introspective and slyly self-effacing (like this line from "On My Way": "Big list of little disasters. Race to the bottom, who's faster? I'm on my way."). It's a kaleidoscopic combination of sunny '60s pop hooks and gritty '90s alternative rock guitars that feels thoroughly modern.
"I wanted to make music that feels 'big' but also 'homemade,' which is sort of an odd target but hopefully I'm getting close," said James Goodson, the Richmond, Virginia-based songwriter and one-man studio band known as Dazy.
A veteran of noisy punk bands, Goodson started releasing a series of poppier singles and EPs in 2020 that culminated with the compilation MAXIMUMBLASTSUPERLOUD: The First 24 Songs (Convulse Records, 2021). OUTOFBODY is Dazy's first official studio album—a blurry distinction for an artist who has already released an impressive body of work—but one that Goodson took very seriously.
"I had a ton of songs to choose from so one of the biggest things was deciding what would actually end up on the record. I'd make playlists with the demos, try different sequences, and constantly add or remove songs," Goodson said in the interview below.
A few of my favorite tracks on OUTOFBODY include the hippy trippy single "Rollercoaster Ride," the swaggering Britpop revival of "Ladder," the screaming guitars and beautiful brevity of "Split," and the grungy groove and soaring choruses on "Deadline." No matter which tracks draw you in, this is an album that begs repeat listens. (And if you somehow missed "Pressure Cooker," Dazy's excellent Breeders-meets-Manchester collaboration with Militarie Gun from earlier this year, I've included that below as well.)
I interviewed Goodson by email leading up to the release of OUTOFBODY.


Dazy—James Goodson Interview
OUTOFBODY is a great collection of songs. Given your prolific output of singles and EPs up to this point, was it difficult to take an album approach?
James Goodson: Thank you so much! Yeah I really loved how flexible and spur of the moment it was to record singles and EPs and release them on a whim, so I had to shift gears a bit to start thinking of putting together something longer and a little more cohesive. I think the idea of a debut full-length just feels like a big deal, you only get to do it once and you want it to kind of sum up what the band is trying to do. It was a little more daunting, but I was also really excited to do it.
Twelve songs in 25 minutes, and it still feels like it's over way too fast. It practically demands repeat listens. Are there any albums you used as a direct inspiration or north star in putting this collection together?
James Goodson: I grew up on punk and that definitely made me very partial to brevity. There are plenty of longer albums that I love, but I think there's something unbeatable about that get-in-and-get-out approach. The first Ramones album is 14 songs in less than a half hour—it just makes you want to hit play again the second it's over.
It's pretty impressive that the dancy pop of "Rollercoaster Ride" can sit side-by-side with the fuzzy grunge of "Deadline" (although both have undeniably hooky choruses). Was it hard to figure out the sequencing?
James Goodson: That's great to hear. I'm glad you think it all makes sense together. I'm a real stickler for things sounding cohesive, but I also didn't want every song to blend together or be one thing over and over. I had a ton of songs to choose from so one of the biggest things was deciding what would actually end up on the record. I'd make playlists with the demos, try different sequences, and constantly add or remove songs.
Plus I was writing up to the very last second, so some of the songs that ended up on the album are years old, and some were written while I was recording. But at the end of the day I was just trying to go with some gut feeling about which songs felt like they belonged together.


There's something really gripping about the way you combine big, fuzzy guitars with dancy drum machine rhythms on songs like "Split" and "Choose Yr Ramone." How did you develop that particular formula?
James Goodson: I guess it was part intentional, part accidental. I was starting to make more overtly poppy songs than I'd ever really done before, but I also love noisy guitars and that's always something that makes its way into most music I write. I guess the initial "concept," if there was one, was to dial up the catchiness and noisiness as much as possible. But I think it was actually settling on using drum machines that really unlocked the whole thing with Dazy, and that was something I stumbled into.
I've always been really meticulous about demoing songs, and I would use drum machines to do that, assuming that I'd eventually replace them with real drums. But I ended up getting really attached to the sound of these crappy drum samples and the roughness of my demos. At some point it occurred to me that I probably liked that scrappiness for a reason and maybe I didn't need to "fix" it.
I think that's when I started to see the programmed percussion as more of its own instrument rather than something that had to mimic what a real drummer would do, and from there I started making the beats dancier and layering loops and things like that. I wish I could say I had some big plan from the jump, but I think a lot of great music comes from just realizing when you've fallen into something cool.
Every time I listen to OUTOFBODY I hear nods to different artists and eras. Who do you consider some of your biggest influences?
James Goodson: Definitely a lot of '80s and '90s punk and alternative stuff. The Jesus and Mary Chain is probably the most direct influence, especially in the way they did the guitars-and-programmed-drums thing. I also love the way they sort of walked this line between being a punk band and a pop band. They could pull off having super aggressive songs right next to really pretty songs and have it make total sense.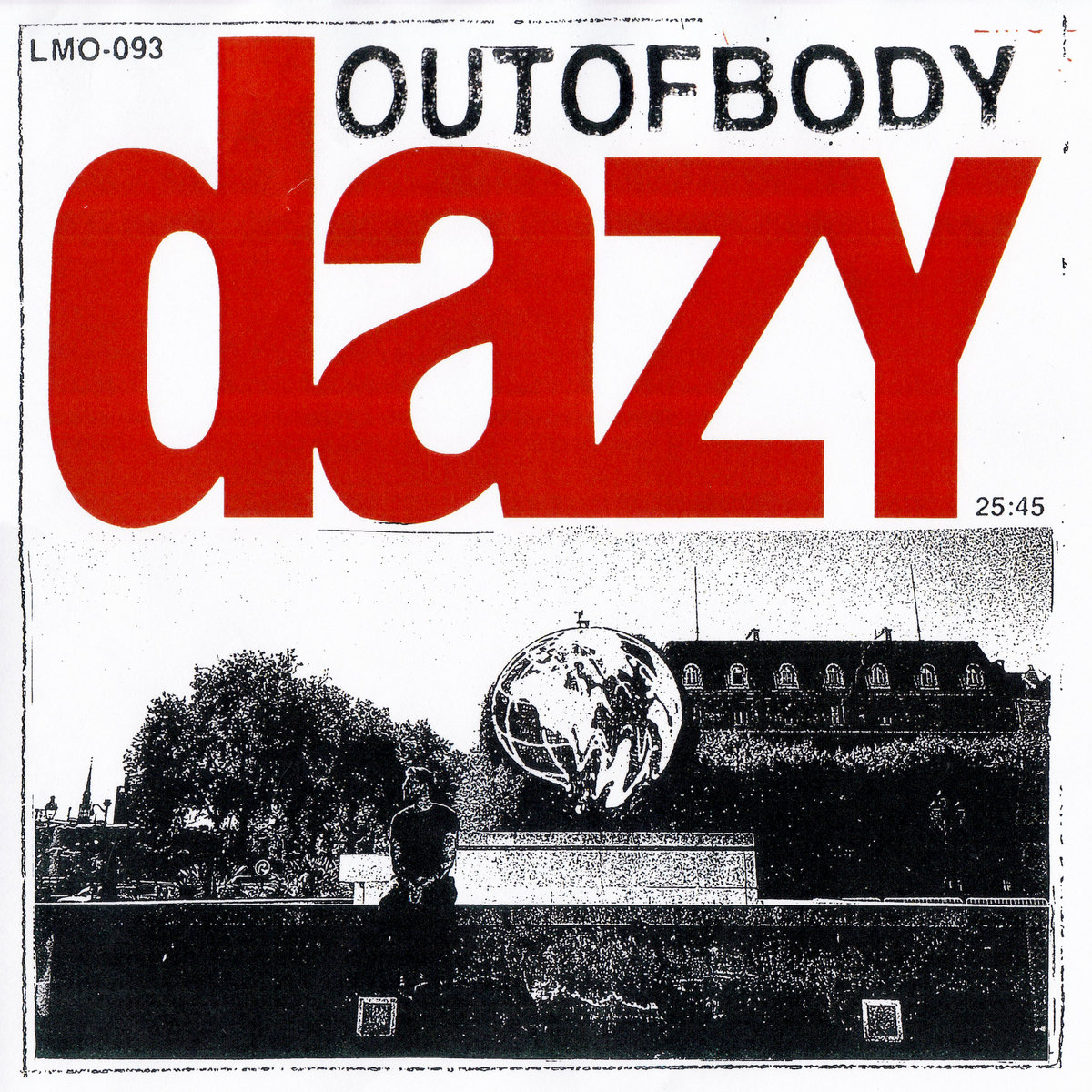 I was trying to explain this album to a friend and ended up describing it as "Bob Mould and Beck making a Britpop record." In your opinion, is any of that in the ballpark of what you were going for?
James Goodson: Oh wow. I love that! Yeah, for sure, I guess this ties into the previous question, but Bob Mould and Beck are also two big influences. I think Bob Mould has had one of the coolest careers in music and has tried so many different things. Definitely another rock musician who dabbled in drum machines, so that's big for me. And, of course, same with Beck—he incorporates so much groove into everything he does. I think both of those guys seem very willing to try things and put their own off-kilter spin on catchy guitar music. I'd like to think that's more or less what I'm trying to do in my own small way.
I also hear plenty of '60s hooks and grooves on songs like "Ladder." Do you consider bands like The Beatles, The Who or The Kinks foundational, or did you get to them through more recent influences and genres?
James Goodson: Oh yeah. I love that stuff. Just amazing songwriting that still feels unbeatable. My mom would play a lot of that kind of thing in the house when I was growing up, especially The Beatles and The Who, so it was some of the first music that I ever really connected with. And then when I started getting into punk it actually made me appreciate a lot of that British Invasion music even more because you could sort of connect the dots from something like The Kinks to something like The Jam, and then to the newer bands that I was excited about.
Then, of course, I got into Britpop and all that, which points right back to the '60s stuff. I'm sure there's some correlation between hearing The Beatles constantly as a kid and becoming an adult who thinks there's something inherently cool about music from the UK…
Dazy gets mentioned in discussions about indie power pop. Do you consider yourself a power pop artist? What's your feeling about genre labels?
James Goodson: Honestly, I kind of love genre labels! I'm not sure if that's the most popular opinion in 2022 when genre seems less important than ever and tons of the biggest artists on the planet jump all around genre-wise. But I sort of think that minutiae is part of the fun of being a music fan. It's fun to categorize things and I think it's helpful for figuring out what you like and then finding more of it.
That said, I'm not really sure if Dazy is power pop and I'm not really sweating it either way. I love a ton of power pop and I definitely think my music overlaps with a lot of those traits, so I don't mind being in those conversations. If I had to get super in the weeds, I think you could probably also throw Dazy in with "alternative rock" or "noise pop" or some other equally outdated and hyper-specific-yet-indefinable sub-genre.


OUTOFBODY

definitely comes across as sonically much larger than a "bedroom record." How do these songs translate to a live performance?
James Goodson: So far live we've been playing as a four-piece lineup and it's definitely more of a straight up loud rock band. I always think of Guided By Voices as the template for having your recordings be whatever you want, and then making the live show very direct. I always kind of kick around doing an Atom & His Package style stripped-back thing someday too. Who knows? I'd like to think the Dazy live show can be flexible just like the recordings.
You did a collaboration with Militarie Gun earlier this year and you're touring with them. Who are a few other modern bands you'd like to collaborate and/or tour with?
James Goodson: There's a ton of loud rock bands right now that I think are so cool, like Momma or Hotline TNT. My friend Mimi does a band called Eight and just released an album called Delight In Eight, it's probably my favorite record of the year so far. I'd also love to do stuff with musicians outside of rock music, like Real Lies or there's a band from Olympia called Daisies that I'm a huge fan of. They make really awesome sorta '90s pop meets acid house kinda stuff and I think it'd be really fun to do a Dazy x Daisies collab.
If I hopped in the van with you on the way to the next show, what five songs would I most likely hear on the drive?
James Goodson: Good question! I feel pretty strongly that it needs to be wall-to-wall hits when you're doing a long drive. That's not the time to show off how deep your tastes go, you just need to keep everyone awake and in a good mood. So you're probably gonna hear a lot of radio hits from the '90s… "Flagpole Sitta" (Harvey Danger), "Today" (Smashing Pumpkins), "Celebrity Skin" (Hole), "Jane Says" (Jane's Addiction), and "Ruby Soho" (Rancid) are all making it onto the playlist for sure.
RECENT INTERVIEWS
MoTroper
Kate Clover
Peter Gill of 2nd Grade
Uni Boys