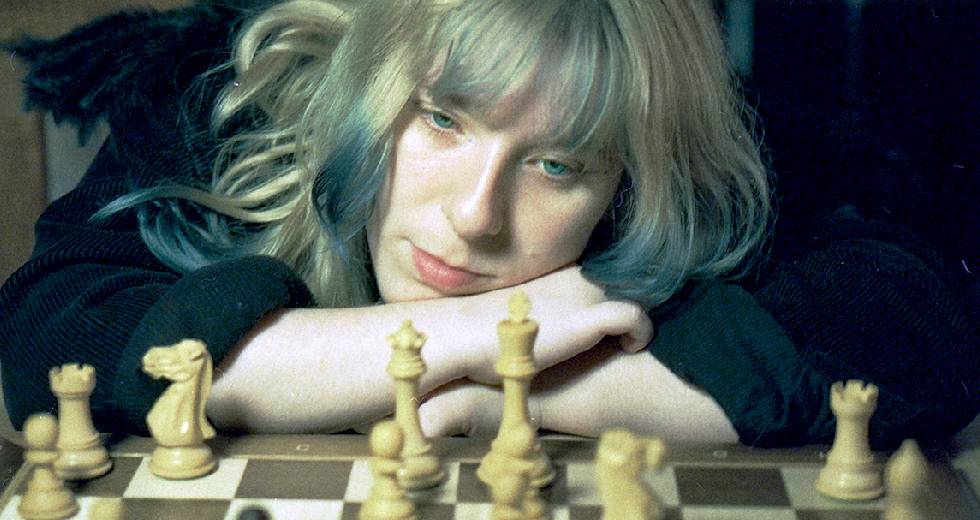 28 April 2022
(Photo by Ian Filipovic)
Playing Favorites is an interview series where creative people pick a topic and tell us their five favorite things about it. Opinions expressed in this series are those of the interviewees and do not reflect the opinions of S.W. Lauden or The Big Takeover.
Hannah Judge, singer/songwriter behind the band fanclubwallet, started writing her debut album at the beginning of the pandemic, after breaking up with her boyfriend, dropping out of university, and moving back home to live with her parents in Ottawa. The result, You Have Got To Be Kidding Me (available May 20, AWAL), showcases the 22-year-old musician's unique brand of "slacker bedroom pop." "I think I spend a lot of time trying to be like the cool, chill, calm girl," Judge said. "This album's kind of me being like, maybe I'm not cool, calm, and collected." Judge counts Rilo Kiley among her major influences, so I asked her to share her five favorite songs by the aughts indie rockers.
HANNAH

JUDGE

'S

TOP

5

FAVORITE

RILO

KILEY

SONGS
5. "Portions For Foxes" from More Adventurous
Apparently the
Rock Band 3
version for this one skips the line about sex: "And the touching leads to…
BAD
NEWS
!" This one shreds.
4. "The Frug" from the Desert Blue soundtrack
I love this one. It's on the soundtrack for one of my favorite movies,
Desert Blue
.
3. "Ripchord" from More Adventurous
"Ripchord" is the first Rilo Kiley song I ever heard, it was in a YouTube video about some hipsters flying a kite I think? I saw it in the sixth grade and instantly fell in love.
2. "The Good That Won't Come Out" from The Execution of All Things
This one is an obvious favorite. I think everyone likes this one. I want all my music to sound like this.
1. "Pictures Of Success" from Take Offs and Landings
This is an emo anthem! Everything about this song is perfect and I never get tired of listening to it—ever. A lot of my songs are inspired by this song.
Previously on Playing Favorites:
Jenn Alva's's Top 5 Favorite Favorite Punk Singers
Peter Gill's Top 5 Favorite Power Pop Albums
Frank Turner's Top 5 Favorite Venues