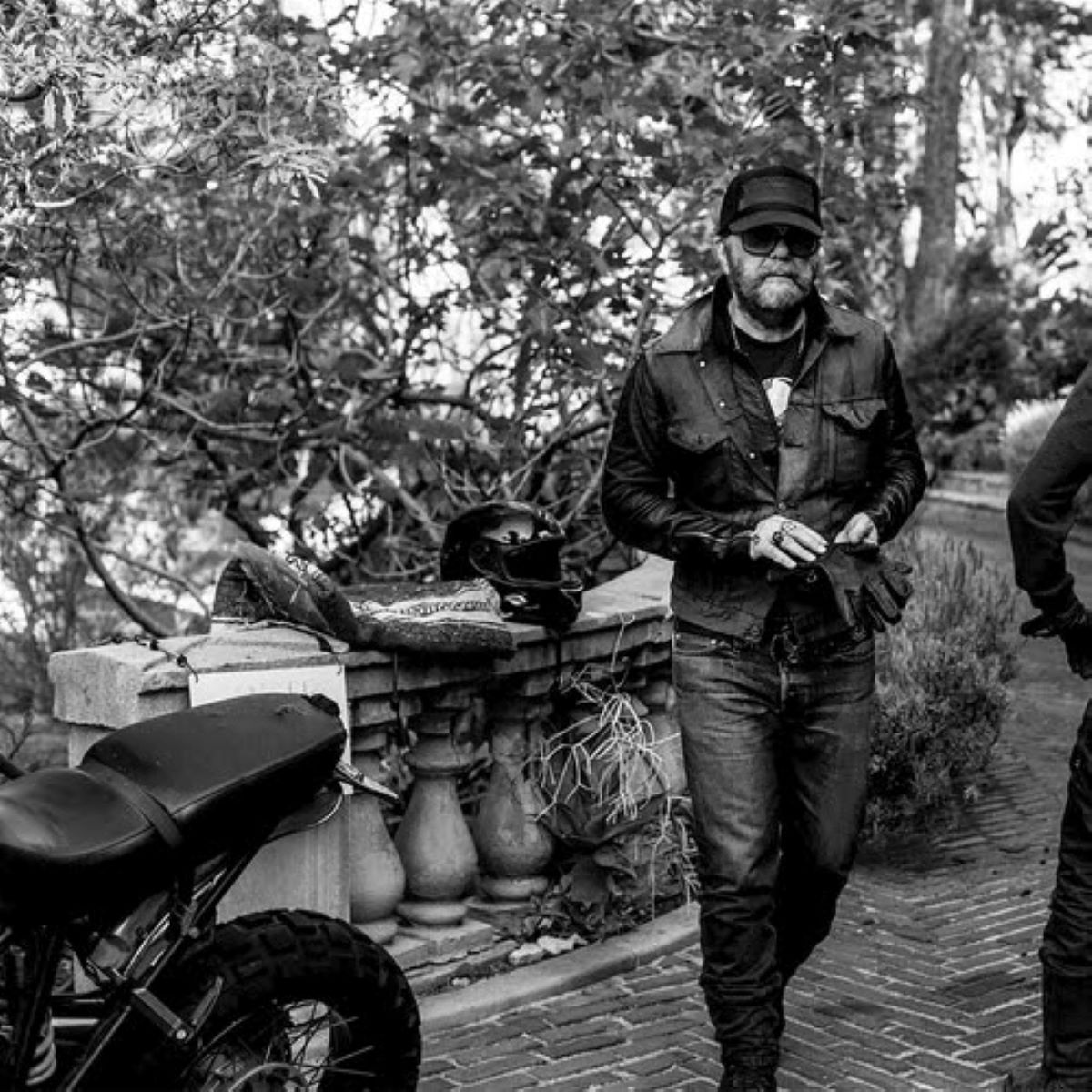 10 April 2021
Photo by Ward Robinson
Daniel Lanois first rose to fame in the 1980s as a producer for artists such as U2 and Peter Gabriel, and he has continued to work in that capacity for Bob Dylan, Neil Young, and Emmylou Harris, among many others. For more than thirty years, though, Lanois has also had a concurrent career as an artist in his own right, releasing his debut album, Acadie, in 1989. His most recent album, Heavy Sun, came out on March 19 via his new Maker Series brand. Featuring harmonized vocals and spacious, soulful instrumentation, this sounds like gospel music for the modern age. Calling from his Toronto studio, Lanois discusses this new release – and looks back on his extraordinary career.
You've worked across so many genres as you've worked with other artists – so how do you decide what your sound should be when you do an album of your own like this?
DANIEL LANOIS: We embrace restrictions – some of those can be good friends. For example, I chose to work with Rocco DeLuca [guitarist/vocalist], Johnny Shepherd [organist/vocalist], and Jim Wilson [bassist/vocalist]. Given that that was the entourage, then that's it: we remain loyal to the members of that orchestra. We decided we wanted to sing in four-part harmony, and so that in itself set a certain kind of tone. We made sure that we embraced everything that people had to bring to the table. Johnny is from a Baptist church in Shreveport, Louisiana, and so he brought his knowledge as a hymnologist. He's also the choir director, so [he has] a lot of experience with harmony singing. Rocco is a great lyricist, and a lot of the song ideas came from him. I'm a studio rat, of course. I contributed lyrically and all that, but I knew my position was at the console. I had to reel this thing in, so I was able to apply all my skills and experience to this. So that in itself becomes the dictator of direction. We weren't about to suddenly make a dance record, particularly, because that's not who we are. Although we got a couple of pretty nice grooves – I've seen a little bit of hip shaking on the playback of the Heavy Sun record!
You've produced so many other artists – but how do you do that for yourself and stay objective?
DANIEL LANOIS: Objectivity is a tough thing at the best of times. But for the creative process, I just respond to my bandmates. We all become guides at that point. So whatever happens to succeed, with phrasing and so on, is what will get on the record. But I do have Wayne Lorenz – he's my co-producer and a very old friend. He has great taste and really wants the best for us and the music.
You're known for having a distinctive sonic fingerprint that you put on other people's records. Do you think working with others has affected your work, in turn?
DANIEL LANOIS: I will leave a Bob Dylan record thinking about lyrics in another manner, for example. So we always carry a little bit of the lessons that we learned from a project. That's really just a variation on skill-building. I think about my good friend Brian Eno when I'm making records. I really appreciate his aesthetic and his vision and his commitment to a direction. So that will be forever with me, for having worked with him on a lot of records. We try and carry the best lessons with us to the next body of work.
What do you think it is about your work that's enabled you to have this kind of career longevity?
DANIEL LANOIS: I think people really respond to music that has soul. It's quite a broad banner – it doesn't only belong to R&B soul music, like Motown era. I think people really respond to music that takes them somewhere emotionally, whatever that might be. It might be a great dance record. Maybe that Barry White track still resonates because he meant it at the time, and that snapshot will live on. It doesn't have a sell-by date on it. I think all great works, if they hold their own, they live on, touching hearts – then that would be regarded as classic work. I'm not saying that I'm capable of doing it all the time, but if I have done it, then people respect that it happened, and that's what keeps the phone ringing.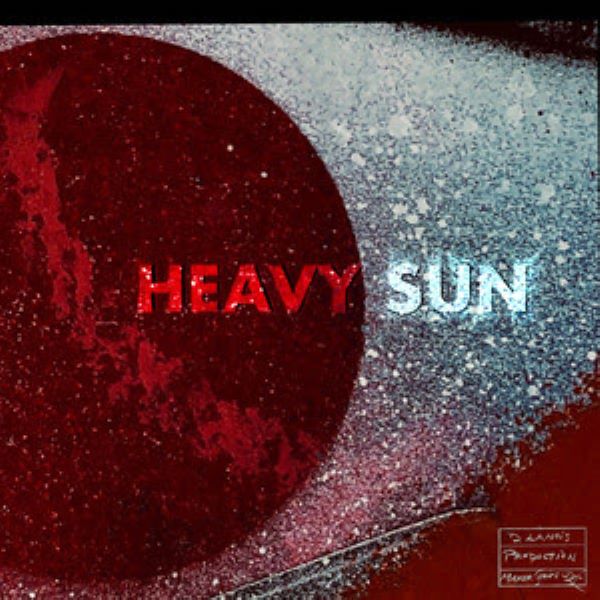 How did you know that you should be a musician and producer?
DANIEL LANOIS: When I was thirteen years old, I innocently started a recording studio in my mother's basement with my brother Bob. I just really enjoyed the medium and was recording people around my neighborhood, and then it just kept growing from there. I enjoyed helping people. I never knew what a record producer was. I just found myself at the helm and trying to make a go of things as best I could. Then people started asking for my help, and I became that. But I was always a guitar player through all that. I never thought of myself as an artist, particularly. I was just excited that I could record people and maybe help them with arrangements and play a little guitar, percussion, kind of an all-around musician. The next thing I knew, I was in demand. It's not anything I went to school for. It's become a career, but it never started out that way. I was one of the lucky kids because I never strayed from my first love. I always kept music going no matter what happened. What I liked about music is, it was an outlet for imagination. I kind of got hooked on imagination. I spent a lot of time alone when I was a kid because I delivered the morning papers. I had a route – 120 papers, a very heavy bag! And I was all by myself. Then I started asking questions about the world, and there was nobody there to answer the questions, so I answered them myself!
Do you remember the first song you ever wrote?
DANIEL LANOIS: I wrote a song with some friends in a band that we had as teenagers. I don't think it was very good. But I remember going into a recording studio at that time, so excited about being in a professional studio, and so I got hooked on all that. But my songwriting did not happen until quite late. Late twenties, early thirties, that's when I started writing.
Given your own musical talent, why not strike out on your own sooner? You worked as a producer for quite a while before also shifting the spotlight onto your own music.
DANIEL LANOIS: That's a hard question to answer because it gets back to childhood things. I'm very talented, but was I very confident? I was confident in a lot of ways, but maybe not in the ways that you're talking about. I feel good about the man in the mirror these days – trying to be a better person, trying to be kind, still trying to help others. But anyhow, the work lives on and that's what I stand behind. As I stood on the Grammy stage with Bob Dylan and we received the Album of the Year award, which is a near impossibility, I thought, "Well, here's this French-Canadian small fry who's now receiving the Album of the Year award. Isn't that something?" And so there's a lot of giving that got us to that place, and the giving never stops. The more I do this, the more I believe that it's important for the work to be significant.