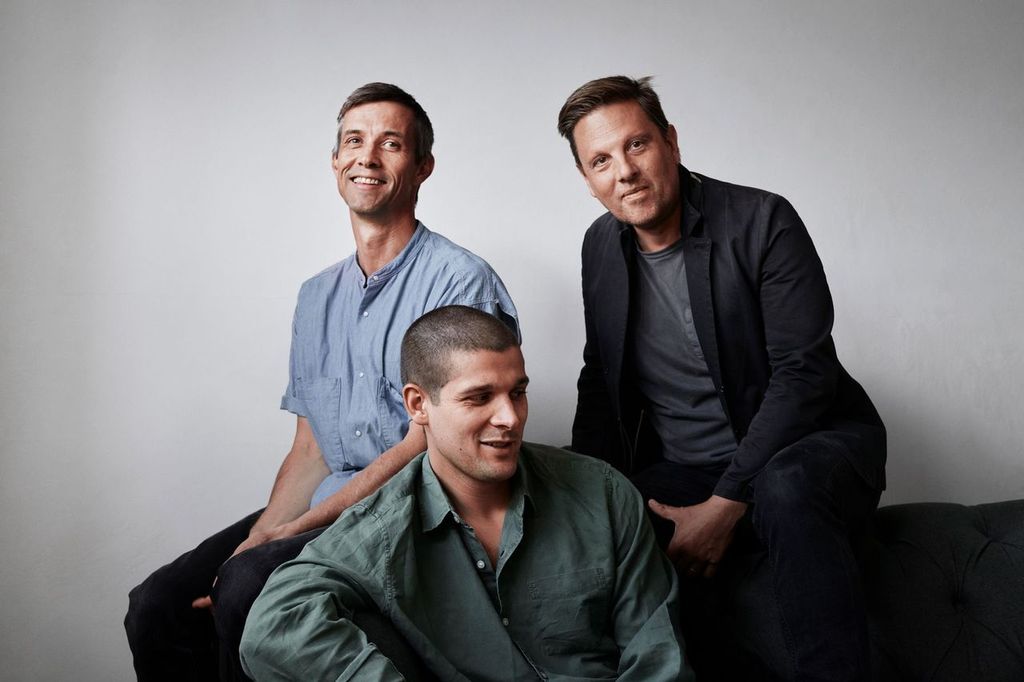 7 November 2020
In 2001, English duo Zero 7 released their debut album, Simple Things. That release put the band firmly on the vanguard of the then-nascent "chillout/downtempo" scene and made them international stars thanks to singles such as "Destiny" and "In the Waiting Line." Those tracks featured Sia and Sophie Barker as guest vocalists – and helped make them stars, as well. Zero 7 have gone on to release four studio albums in all – but their most recent one, Yeah Ghost, was released in 2009. In more recent times, they've focused on EPs and standalone singles. But on October 23, the band released Shadows, their first EP since 2015's EP3. Featuring vocalist Lou Stone, this EP continues the band's tradition of creating evocative, atmospheric music that helps bring attention to a talented singer. Calling from his home in Somerset, England, co-frontman Henry Binns talks about what made him, and his bandmate Sam Hardaker, decide it was time for Zero 7 to re-emerge with this new release.
It's been a long time since you last put out more than one song at a time…
HENRY BINNS: We've been enjoying ourselves just having the freedom to do singles when they're ready. You get to that point in a band where I think you sort of feel like you've gone everywhere you can go a billion times, and I think it took us a while to do some different stuff and have fun doing that. This is the first body of work that we've got together in a while, and so yeah, it is a bit more meaty and more exciting.
How did you know this is the right time to put out a collection of songs, rather than only a single?
HENRY BINNS: Oh my God, I didn't. It just so happened that I started working with Lou [Stone], to do some stuff with him. After a while I went, 'Wait a minute, this sounds like Zero 7.' Sam [Hardaker] agreed. It had been a long time since we got two or three [songs] that we were really happy with. It takes us a while to get stuff. As me and Sam get older, the bandwidth with which we can dig stuff gets smaller. So I think that's why it becomes more concentrated.
How do you get past that kind of issue?
HENRY BINNS: I just think you've got to keep showing up. That's what me and Sam do. I moved to Somerset in the southwest of England and Sam's still in London. We do exchange emails quite a lot, and work on tracks like that now. It takes a while to get into that groove because when somebody says, "No, that's shit" in an email, you're like "What? I'll see you in court!" [laughs] That [process] takes a while. And I think that's sort of slowed things down a bit. But once we got into the swing of that, I feel like things got quicker.
What made you know you should work with Lou Stone for this EP?
HENRY BINNS: I listened to a couple of [his] songs and I thought, "I like those songs, and I really like that voice." It's as simple as that. He's impressive. It's rare. It's not something that happens a lot. I listen to many, many demos. As soon as I heard that, I was like, "Hold on a sec, let's get in the studio."
You've always had interesting guest musicians.
HENRY BINNS: Sam and I rely on collabs. We're a collab band. Yeah, we do instrumentals, but when we do songs, I think we rely on somebody. Lou has got a great voice and can do it. Like Sia. These huge voices. We've been spoiled.
But you do sing lead vocals sometimes.
HENRY BINNS: Yes, I do. and that's been an interesting journey for me. It's not something I absolutely love doing, but then again, neither did John Lennon.
How do you know when you'll work well with somebody?
HENRY BINNS: I mean, I don't. And the thing is, people say to us, "Hey, who would you like to work with?" Nobody famous.
Working with you is what made some people's famous.
HENRY BINNS: Well, thank you for saying that. Definitely, we all springboarded each other.
You've always have had a distinctive sound. How did you come up with it?
HENRY BINNS: We spend 80% of our time trying to sound different from what we sound like! And then people say, "Oh God, that sounds so like you guys." We're not really aware of it. Sometimes we think, "Wouldn't it be cool to do a house track?" We get into it, and we're like, "I just don't know if I can pull this off." That's how it feels. So eventually, you end up coming back to your comfort zone a bit.
How did you and Sam first meet?
HENRY BINNS: We went to neighboring schools [in London], so it wasn't until – I don't know what you guys call it, but we call it sixth form, when you finish high school. From 18, that's when we met. Sam's house was cool. It was always people coming in and out, very social. You'd have a couple of beers and listen to loads of tunes. We were so limited to where we were in London. We didn't really venture out very much. Camden was our stomping ground.
How did you know you should actually start working with him?
HENRY BINNS: God, that is a question that we haven't even answered to this day. We're just mates making music. We were then, and we are now. Sometimes I think, "Twenty years later, we must be better at it," but I don't know! Every time you try and do a good tune. It's hard to get good stuff.
What made you want to be a musician in the first place?
HENRY BINNS: We did rubbish at school. It was always Sam's dream to have a little shed for a studio when we were kids. We were like, "Wouldn't that be cool?" Then he got a job in engineering school. We were just bumbling along like, "Okay I'll do that." Then you're in the studio, you're working with great bands, then you're doing your own thing. You're just rolling with the punches. It wasn't a concept. Me and Sam didn't start off, "We're going to be a band." No way.
How did you finally know you should make the jump to becoming performing artists?
HENRY BINNS: I have to say, I think Sam really led the way on that. At a studio in north London, underneath the stairs we built this cubbyhole place to knock out tunes and beats and all that. We were always excited about doing things. We were trying to sound like somebody else in those days. I can't even remember who we'd be trying to sound like. Probably either house music or hip-hop. But eventually, we hit upon something that we were both really into. Me and Sam were both really into making mixtapes. In those days, it was always really chilled ones. That sort of sound was just emerging.
What do you think it is about your music that makes it resonate with people so much?
HENRY BINNS: We've had so many amazing compliments. Profound ones about people who've experienced death or marriages. It just seems to have a nostalgic, emotional thing that people grasp onto.
Why do you think Zero 7 has had such longevity?
HENRY BINNS: I think it's a testimony to me and Sam's friendship. Sam once said to me, "What else are you going to do?" [laughs] Let's face it, I don't think I could do anything else now. I've done this for too long. You just keep going. That's what literally has enabled us: just keep going. And I still love it.
Shadows by Zero 7 was released on October 23.