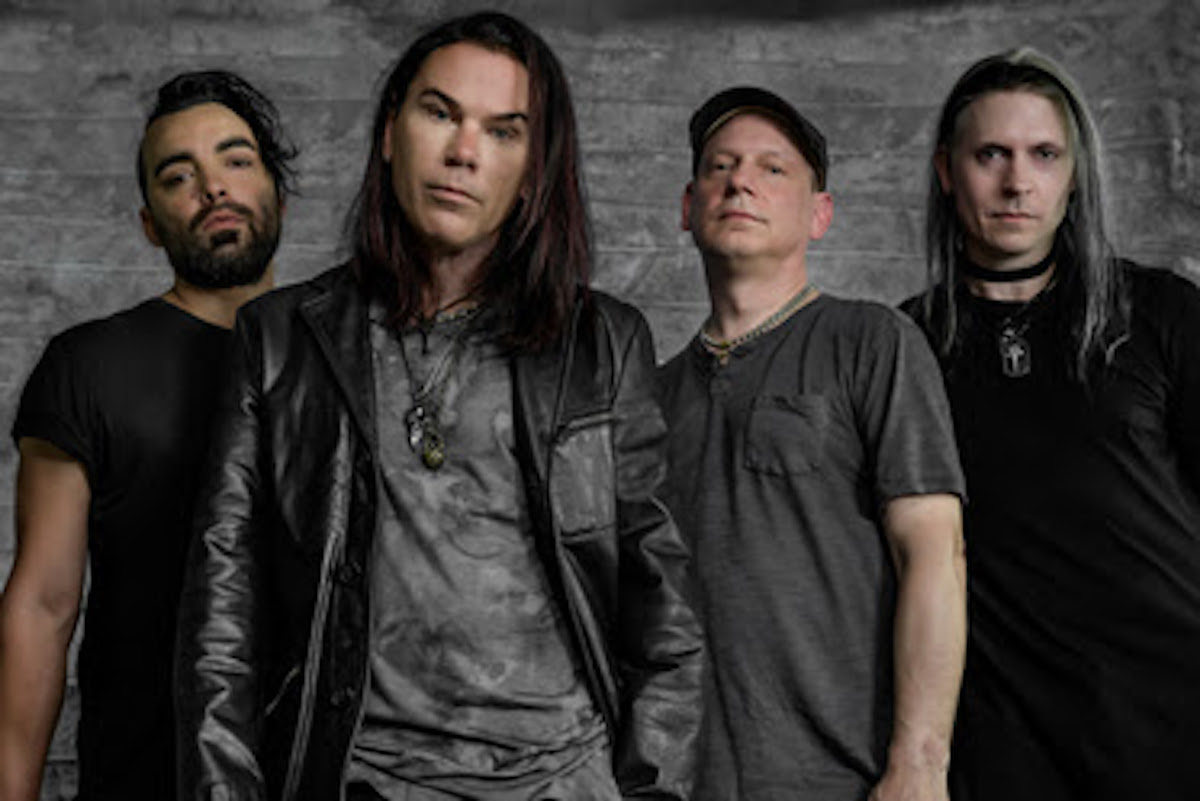 27 March 2022
Photo by Erica Vincent
On March 18, celebrated industrial band Stabbing Westward released Chasing Ghosts (via COP International Records), their first studio album in 21 years. First forming in Illinois in 1985, they went on to become one of the defining bands in the 1990's industrial music scene thanks to hits such as "What Do I Have to Do?," "Shame," and "Save Yourself." After their 2001 self-titled album, several members went on to form The Dreaming, releasing three albums before deciding to resurrect Stabbing Westward in 2016 to play some shows. After releasing some remixes and recordings of a few of their older songs, they put out an EP in 2020, Dead and Gone, which was so well-received that they went on to record Chasing Ghosts. Now based in L.A., frontman Christopher Hall discusses why it was the right time to resurrect Stabbing Westward, the new album, and why their music resonates so strongly with fans.
You never really stopped putting out records these past twenty years, but how does it feel to put out another album with Stabbing Westward now?
CHRISTOPHER HALL: It feels a little bigger. Feels a little important because it's been a while. And the legacy of what we have to live up to seems a bit bigger than with my other band. With this, you kind of need to live up to the legacy of what was.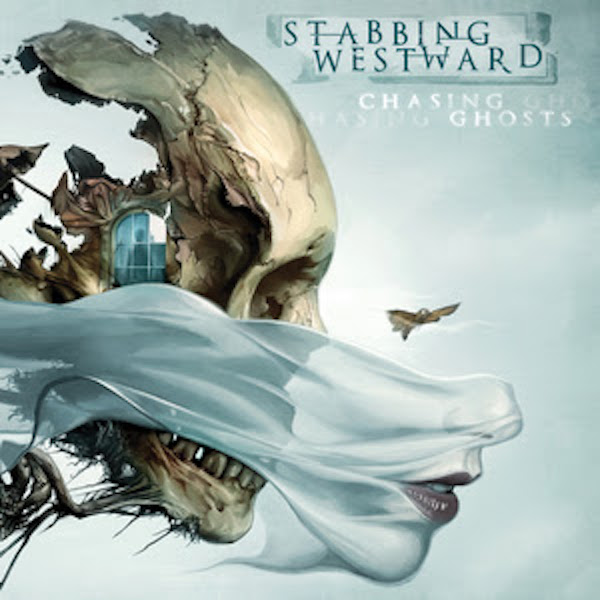 How did you know you should bring Stabbing Westward back to life?
CHRISTOPHER HALL: It kind of spiraled out of my hands. I fought against it. I mean, all the guys that were in Stabbing Westward when we reformed were the same guys that were in my other band The Dreaming. So I was fighting to keep my other band going, but the fans were all clamoring. They wanted to see us play old Stabbing songs and not mix them up with the new band. They wanted the two things to be separate. So we decided to do some shows just with Stabbing, and the dynamic was just night and day. Playing all the Stabbing songs, suddenly people know every word of every song. The energy coming from the audience to the stage is a thousand times more powerful. It's such a great feeling. The fans made it crystal clear that whatever I was doing that wasn't Stabbing Westward, they would tolerate to see me sing, but what they really wanted was Stabbing Westward. Who am I to argue?
What was your songwriting process this time, compared to your previous albums?
CHRISTOPHER HALL: The hardest thing about this record, the thing that was different, is that when we did all the other records, we had a third songwriter. The drummer, Andy Kubiszewski, from Wither Blister Burn & Peel (1996), Darkest Days (1998), and Stabbing Westward (2001), wrote a lot of music and even wrote some of the words. Of our hit songs, "What Do I Have to Do" and "Sometimes It Hurts" were written by Andy. "Save Yourself," "Shame," and "So Far Away" were written by Walter Flakus, our keyboard player. And I sang all of them. So it was always that combination of characters that created the depth of the record. This time, we didn't have [Andy] in the band, so we had to dig deeper and figure out how to have a more well-rounded record than just two guys writing. That was a bit of a challenge, but [producer] John Fryer really helped us pull that stuff out.
What themes or ideas were you trying to convey with your lyrics this time?
CHRISTOPHER HALL: I've always tried to write about stuff that was really personal, that was something I felt intensely about at that moment. The original way I would write it would be super, super personal. But then I would try to step outside of it and look at it from all sides and try to figure out a way that I could say the same idea and the same feeling in a way that the listener could have the space to put themselves in the song and have it apply to them. So it's not about me, but it's about a shared human experience of depression or loneliness or loss. That seems to be my three main [lyrical] categories.
How did you learn to write like that?
CHRISTOPHER HALL: I don't know – I just did it and people liked it. Actually, when we first started, I was doing political stuff. It was during the start of the Gulf War, and I wrote a lot of anti-war political social justice kind of stuff. That was what industrial bands did. It was what we were supposed to do, but it didn't really connect with me. Before we did our first record, I made the switch to writing more personal stuff, and I actually got a lot of shit from the band. They were like, "This is not tough enough. This sounds like Depeche Mode or something. This doesn't sound like Ministry." And I'm like, "I've got news for you guys: I'm way more of a Depeche Mode dude that I am a Ministry dude. You didn't get the most macho dude in your band." I love [Ministry frontman] Al Jourgensen, but I just don't have that alpha male thing in me. But in the end, it kind of worked for us.
What made you want to be a musician in the first place?
CHRISTOPHER HALL: It's all I ever did from the time I was five. I sang in musicals. I was a trumpet player all through high school and college. Choir. It was all I ever did. It's what I cared about all through school. It's what I majored in in college. I think I was supposed to be a band teacher or be in an orchestra, that was kind of my life goal. But then I met Walter, who was in a rock band and all the girls liked him. And I thought, "Well, that looks cool!" So I learned how to play bass guitar.
Do you remember the first song you ever wrote?
CHRISTOPHER HALL: [laughs] I remember the first song Walter ever wrote. It was called "Missy and Me Sitting Under a Tree." It was awful. So bad. He wrote it for a girl. I said, "Never say the girl's name in a song. It totally limits your audience to just that girl!" I think the first song I ever wrote was called "The Game," and it was a rip-off of "All Day" by Ministry. It was terrible.
How old were you when you did that?
CHRISTOPHER HALL: Fifteen or seventeen, something like that. We had a little drum machine and a little keyboard and a 4 track tape machine. Walter lived in a different town than me, so we would send tapes through the mail. He would send me a cassette tape that had part of a song on it and I'd sing in the little tape recorder microphone over the top of it and send it back to him. He would add more stuff to it. It just got crappier and crappier sounding. But it's how we started.
It seems to have worked out, because here you are, still working together decades later. Why do you think what you've created together inspires such loyalty in your fans, though?
CHRISTOPHER HALL: I think when you're in junior high, high school, college, your brain creates these powerful memories that are attached to music and TV shows and certain styles, stuff like that. I think those things are imprinted on your brain and becomes part of your identity, part of the nostalgia of what it was like when you were young and everything was possible. I think it gets harder for people to tap into new music after a certain age. I think it's cool that "Save Yourself" and "What Do I Have to Do?" triggers that kind of response in people. That's awesome. I never thought that we were that important of a band to imprint on people like that, but it's cool.