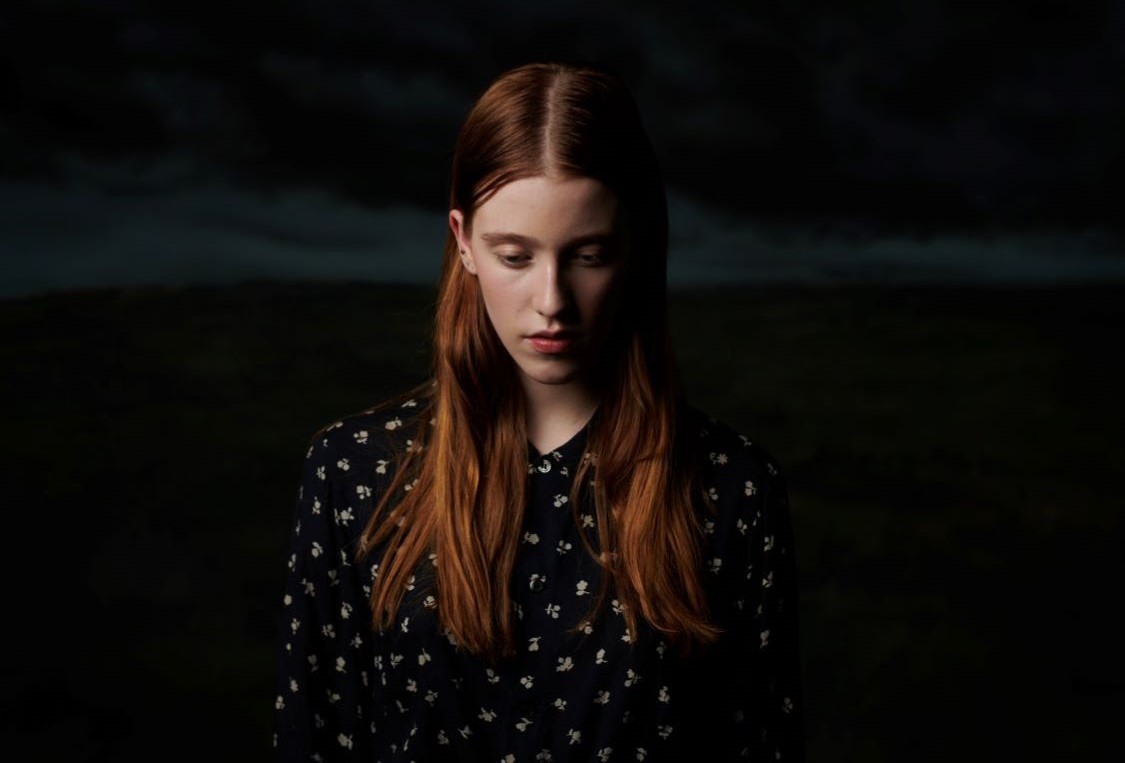 22 July 2021
Willa Amai is still in high school, but she's already so skilled as a singer-songwriter that she impressed legendary songwriter/producer Linda Perry (who's written songs for the likes of P!nk, Christina Aguilera, and Gwen Stefani, as well as hit singles such as "What's Up" for her own '90s band, 4 Non Blondes). At their first meeting (when Amai was only twelve years old), Perry was so immediately taken with Amai's talent that she offered to serve as a mentor. The result is I Can Go to Bed Whenever, Amai's debut album (released in June), which Perry produced. But Amai didn't need Perry's help (or anyone else's) with writing these songs – they are entirely her own, revealing a maturity and depth that belies her young age. Calling from her Los Angeles home, Amai talks about what inspires her, how she found her own distinctive sound, and that fateful first meeting with Perry.
How does it feel to have your debut album out into the world?
WILLA AMAI: It's pretty surreal. You spend so much time on something, especially something that's already sort of an extension of yourself, like these songs that I've written. It's kind of weird sometimes when I think about it a lot, that people can listen to it, but it makes me incredibly happy to know that it's out in the world. I am so proud of it and I love every single person who worked on it with me – I'm so thankful for all of them. And so it's really a labor of love. It just feels great to have it out.
Were there any themes or overarching ideas you want to get across with this album?
WILLA AMAI: I was writing all of this when I was fifteen [years old], and I'm seventeen now, so I am a lot closer to that benchmark of eighteen where you are technically an adult. But at 15, I was really struggling with this idea of being stuck between childhood and adulthood. And it felt like I had no time and I had none of the resources that I needed to make that shift so quickly. I wasn't prepared to let go of my childhood. I wasn't prepared to decide who I wanted to be as an adult. I was almost feeling claustrophobic between these two huge parts of my life, childhood and adulthood. I was afraid of being an adult, and so I was very anxious all the time, and grappling with adult ideas that I thought I needed to reconcile: how to love someone when it's complicated, how to forgive someone. And also, some of those songs are love letters to simple love or simple worry or simple sadness. That's sort of pure and unadulterated emotion that you feel when you are a kid. So it is interesting, looking back on it now. A lot of that, I didn't realize until we had compiled all of it together.
What made you decide to be a musician in the first place?
WILLA AMAI: I always loved music. My parents both love music, so from the moment I was born, and even when I was in my mom's belly, they played a lot of great music. My mom would play me Fiona Apple and Fleetwood Mac and Amy Winehouse and Queen. And my dad would play Joni Mitchell and Hall & Oates and the Bee Gees. I think them playing me all that incredible music at a really young age, it did two things. Firstly, I was a really early reader, and I credit it to the amount of music I listen to. But two, I fell in love with music. Even before I understood the literal words they were saying, I felt how magical music could be, and I wanted to do that. So I started playing piano when I was four. I think it was in third grade when I started performing the songs that I had written for my friends and their parents. I realized that I could really do this, that it wasn't impossible. And that's all I needed to know to go for it.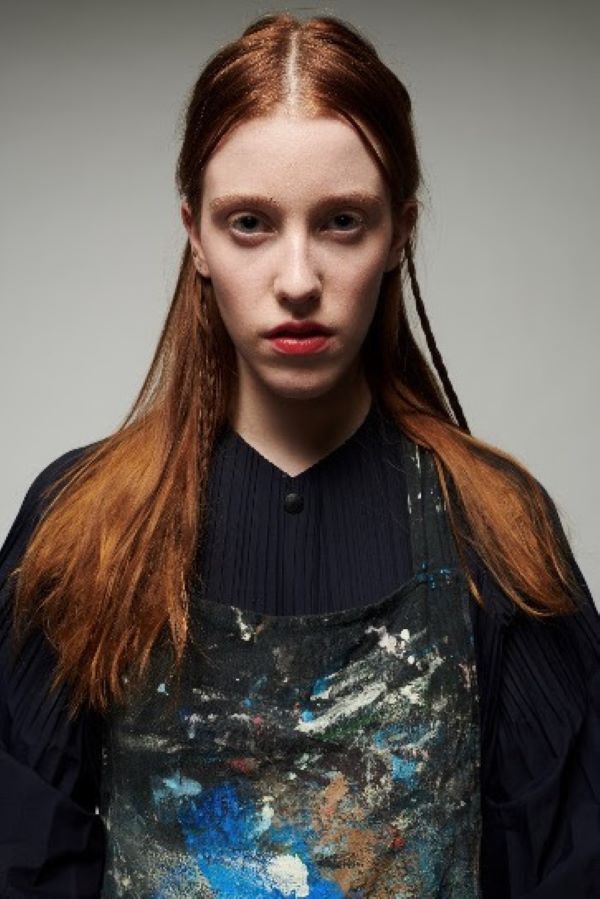 How did you come up with your distinctive sound?
WILLA AMAI: When I started working with Linda [Perry], she was very adamant about the fact that she would never touch my music, in the sense of, every song I put out under my name is written 100% by me. So because of that, she didn't put me in any creative box. She let me just grow in the way I needed to grow. But at the same time, I got to watch her work, so I was inspired by her. So all that put together sort of created the sound that I got to find for myself at a pretty early age. A lot of people never find it, and I think a lot of that comes from being suffocated by some of the people that are in this business that decide on what your sound is for you, and then that stunts your creative growth. But I've always just tried to write what's authentic to me. The songs that come after this will be very different from this album, just because I'm different from who I was when I wrote this album. I think it's all kind of a fluid thing.
Was it intimidating when Linda Perry came to see you play your songs for the first time?
WILLA AMAI: Going into it, I wasn't really as nervous as one might think just because the meeting wasn't really supposed to be anything of note. She was a family friend of one of our family friends. So she was just going to be like, 'Hey kid, this is a hard business but you'll be fine!' So I just played Linda a song and she sat back for a while, very silently. That's when I was terrified, when she was quiet. After you've performed, even if you know it was terrible, you kind of hope for a little bit of applause. But she was just silent. She was so close up to me. I really did not know what I was supposed to do, so I just stared back at her for a while. And then she was like, 'Come back to me in two months with five songs.' And I remember vividly walking back to my mom's car, and I was like, 'I think this is the start of something.' And [my mom] was like, 'Eh, let's not get our hopes up.' I was like, 'No, Mom – I know this is the beginning of something.' So I've had moments where I've been intimidated by [Linda], but in the best way only.
Now that you know her well, what do you think is the biggest thing you've learned from her that will help you with your own career?
WILLA AMAI: I've learned so much from her in the areas of songwriting, sound engineering, producing – but I think the most valuable thing she taught me has been more about my character. She will put 25 hours' worth of work into a 24-hour day. She does an inhuman amount of work and she makes it incredible, and I think that work ethic is the most valuable thing that she's taught me. And other things, just regarding how to be a good person. Music styles come and go and go, but who you are as a person, that you're kind of stuck with. So I think the fact that she's made me into a better person is really what will help my career in the long run. When I first met Linda, the first thing that she said to me was, 'Talent can only take you half of the way.' Great music can be made with someone who doesn't have a great voice but they wanted it more, and they will produce something that's better because they care more. And so that lesson she taught me from day one. And that's been important just because there have been times where it's been tough to balance being a teenager and wanting to have a music career. There are a lot of other things you have to consider when you are a teenager. But I knew that I wanted it, and so I would do anything to get it. And that's what pushed me to do the work and get it done and make it perfect.