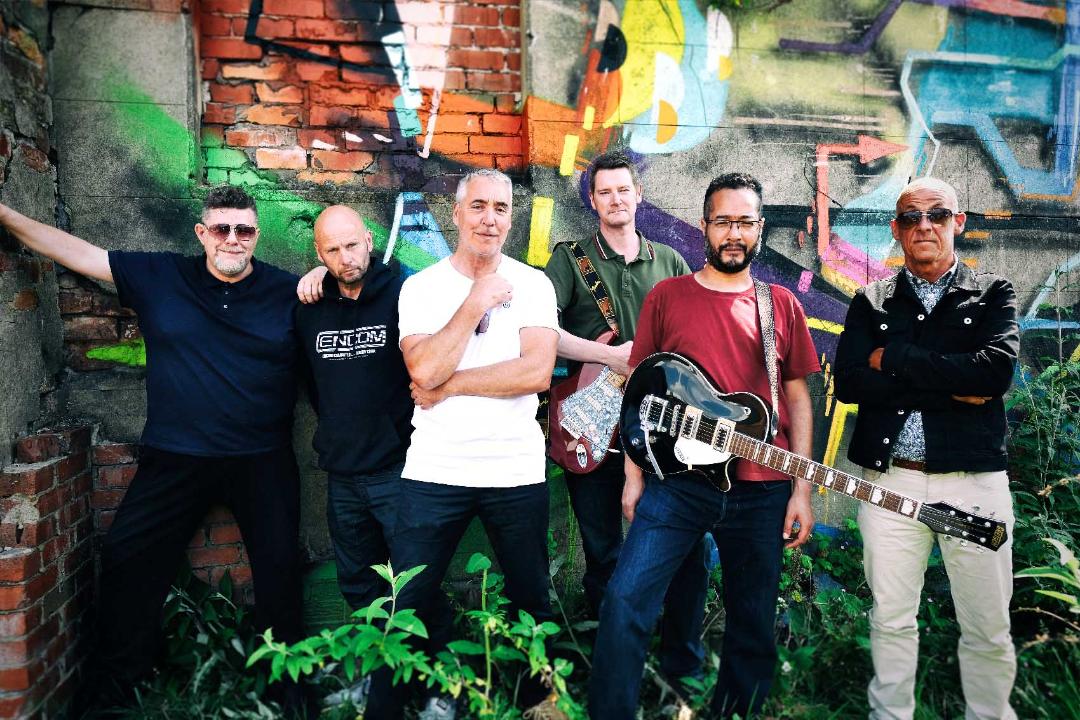 23 January 2021
There is quite a gap between the band's two musical chapters, what are some of the differences both within the band and perhaps the music industry as you find it today?
Paul Malone: We don't find much difference between the band back then and now because we are the same people and we've been friends for a long time… and as for the music industry, it's changed mainly because of the internet and social media and we've had to catch up quickly… we're still lagging behind on that front!
More than one writer has said that you were the band that never got the break they deserved back in the day. Do you think this is true and if so, what would you do differently if you could go back?
Paul Malone: No, I don't think it's true because you make your own luck and it just wasn't our time. To paraphrase John Lennon, life's something that happens when you're busy making other plans. There's nothing that we would have done differently. I'm a great believer in the here and now and maybe this is our time.
The Patron Saint of Heartache is a gorgeously crafted album. When you recorded it, did it feel like unfinished business or the opening of a new act?
Paul Malone: I suppose it did feel like unfinished business but also, playing songs that were thirty years old wouldn't have been our endpoint anyway so, it was inevitable that we were going to record new stuff with this line-up.
The album seems to be built, in part, around lyrical narratives of everyday lives, is there an overall message that you are trying to tell the listener or are these more observations and your own experiences?
Paul Malone: Well, we are aware of our own ages and it would have been no good shouting and screaming like we were 18 years old back in the day. So, the album was built around observations and ideas that reflect our own lives today. I see it more as turning the pages of a newspaper and seeing the headlines and their reflection on society in this world that we live in now.
Do you think that you could have written this album first time around or has it taken this long for all the right elements to be in play? If so what are they?
Paul Malone: No, because lyrically it wouldn't have made sense and we probably wouldn't have had the maturity to be able to produce, play and promote it in the way we have. It is an album for a lost generation. The post-punk youth, the now 50-somethings are back out going to gigs and buying into their own culture again… but also, it seems to have gathered momentum through listeners of all ages.
I see you're working with A Turntable Friend Records in regards to this new album. How did this relationship come about and how is that going?
Paul Malone: We knew Ulrich Hoffman from A Turntable Friend Records was a big music fan so, we just sent him some music and it was as simple as that. The relationship was built on our mutual passion for the same music. We work on a sort of gentleman's agreement which fits us well. Ulrich and Shauna from Shameless Promotion PR have been amazing throughout the pandemic. Between them both, they have gone the extra mile and been an absolute credit to themselves and to us.
Where do you find inspiration or is it a case of you just know it when it arrives?
Paul Malone: You just know. When we play together, we feel comfortable with each other musically and socially and there's no desire for us to not be inclusive of each other's abilities. These days, we don't feel we have to rush to write a song every minute of the day like we did back then. We can now think about what we're doing and have a better view of the bigger picture rather than throwing a couple of chords together and sticking a melody over the top.
Obviously gigging the album might be quite tricky for a while yet but do you have any plans for what happens next for Candy Opera?
Paul Malone: That's right, it's looking tricky but we are all still in touch with each other and still creating music. For us, it never stops. Obviously, in lockdown, writing is the main form of creativity so, we'll just carry on doing what we do. Hopefully, at the end of this pandemic, we can go out again and be stronger and all the better for it.
thanks for taking the time to talk to us