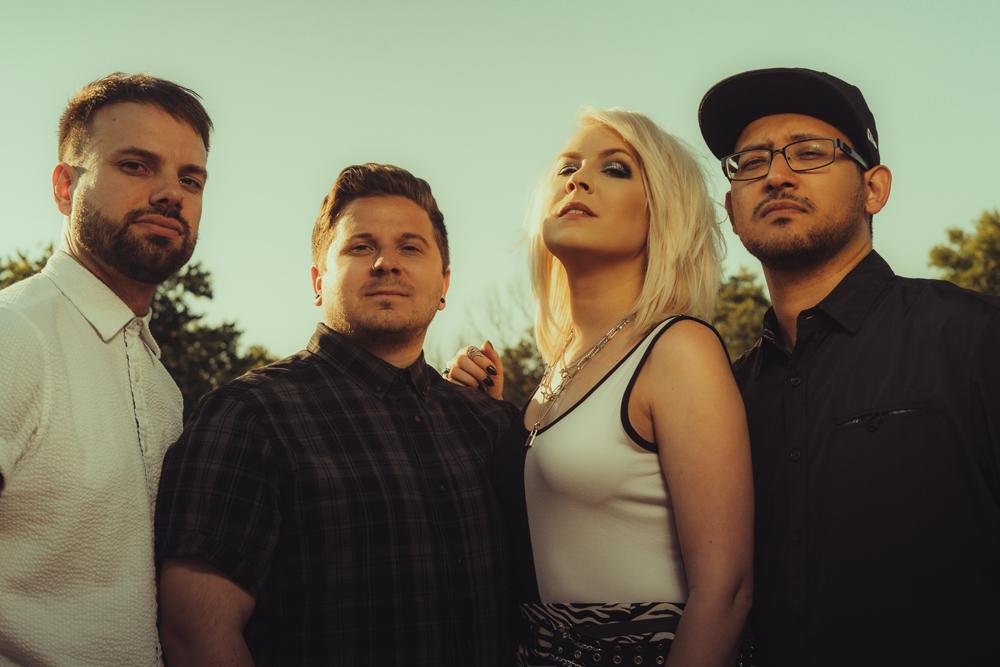 7 November 2022
I last spoke to you guys about the release of "Punk Rock Kitty Cat" nearly two years ago. What, if anything, has changed since then?
Steven: Well, much like the rest of the world, we took a little break haha. Honestly, though, it was a choice we made even before the pandemic. We needed some time to step away, focus on our personal lives and re-evaluate what TND means to us and what we want out of it. In early 2021 we decided to get back to the drawing board and work on our next full-length album with some restrictions in place. If we were to do this, it needed to be for us. It needed to be music that we are passionate about, and that represents who we are as individuals and a collective; being about halfway finished with production, I can confidently say we've accomplished our goals.
And you have a second full-length album due for release early next year; what can we expect from that? Trademark Nearly Deads, or are their new elements creeping in?
Steven: This will be, by far, our most eclectic album. I like to believe we have always been diverse and authentic in our sound, but in the past, I feel we have written Nearly Deads songs through the lens of "What the Industry Wants". For this record, any boundaries have been tossed aside. You'll definitely hear trademark sounds in TJ's powerful pop vocals and my Riff Rock leanings, but we also pull in an array of sounds from our diverse influences and techniques.
And, ahead of that release, you are releasing four singles, each showcasing a different band member. Why did you choose such a strategy?
Steven: Simply, we went down a rabbit hole spawned from the beginning concept of creating an album that showcases our influences. We had different tracks picked as the featured singles, but when working on the album and "Relentless" artwork, the decision to use childhood photos inspired the idea to use each member's photo for the singles, which in turn inspired the idea to change those singles to songs conceived by the member featured in the artwork.
And what can we expect to hear from each of the singles, and what aspects of the band's personalities shine through on each?
Steven: I don't want to give too much away, but hopefully, the influences and personalities will be apparent. I am an alternative rock guy at heart who loves guitar riff hooks and ethereal leads, but also I am an independent composer for film and grew up on classical music. Maybe that shows in "Relentless", I can't say for sure, being on the inside. To tease the upcoming singles, the band is also very much influenced by punk, classic country, pop and folk.
Last time we spoke, you explained that the band writes remotely due to the geographical location of various band members. Is this still the case, and what are the advantages and disadvantages of such a working method?
Steven: Yes and No. Living in different states, we are still forced to do much remotely. Luckily on this album, we had a few opportunities to get together in Nashville to work on the new record and hash out the ideas. The advantage is that technology makes it possible for us to do this at all. Without it, continuing as a band in multiple states would either be extremely expensive or impossible. The downside is you definitely don't get the same creative experiences you do when the band is together in one room, bouncing ideas off each other. So I'm grateful we did have that opportunity for this record.
And how are things in the Zombie Nation as positive and supportive as ever?
Steven: Our frands (friend fans) are amazing! If it weren't for their support and encouragement, we may not have had enough inspiration to make this record. We were MIA for longer than planned, so the hype had dwindled a bit, but it has been encouraging seeing new and familiar names showing up for the latest releases and expressing excitement for the new record.
Are there plans to tour the album once it's out? Is there anywhere you haven't taken your music to yet that you really want to visit?
Steven: We would love to get back on the stage once the album is out. Hopefully, we will have some definitive plans closer to release. We have never toured overseas, which has always been a goal. TND has so many dedicated fans in Europe, South America and all over, It would be a shame not to perform in those regions.
And, as always, we'll end by asking what the future holds and what you want to achieve as the next step towards the band's goals.
Steven: Right now, all focus and attention is on making and releasing our best work yet, an album we can be super proud of and that shows the world who we are as artists and people. Beyond that, we want to make music videos for a lot of these tracks and as mentioned before, perform wherever possible. We also like to keep ourselves open for whatever opportunities present themselves. I think some of the most important moments in various artists' careers whom I admire came unexpectedly and that idea excites me.
Thanks for taking the time to talk to me and best of luck with everything.
Website
Facebook
Instagram
Twitter