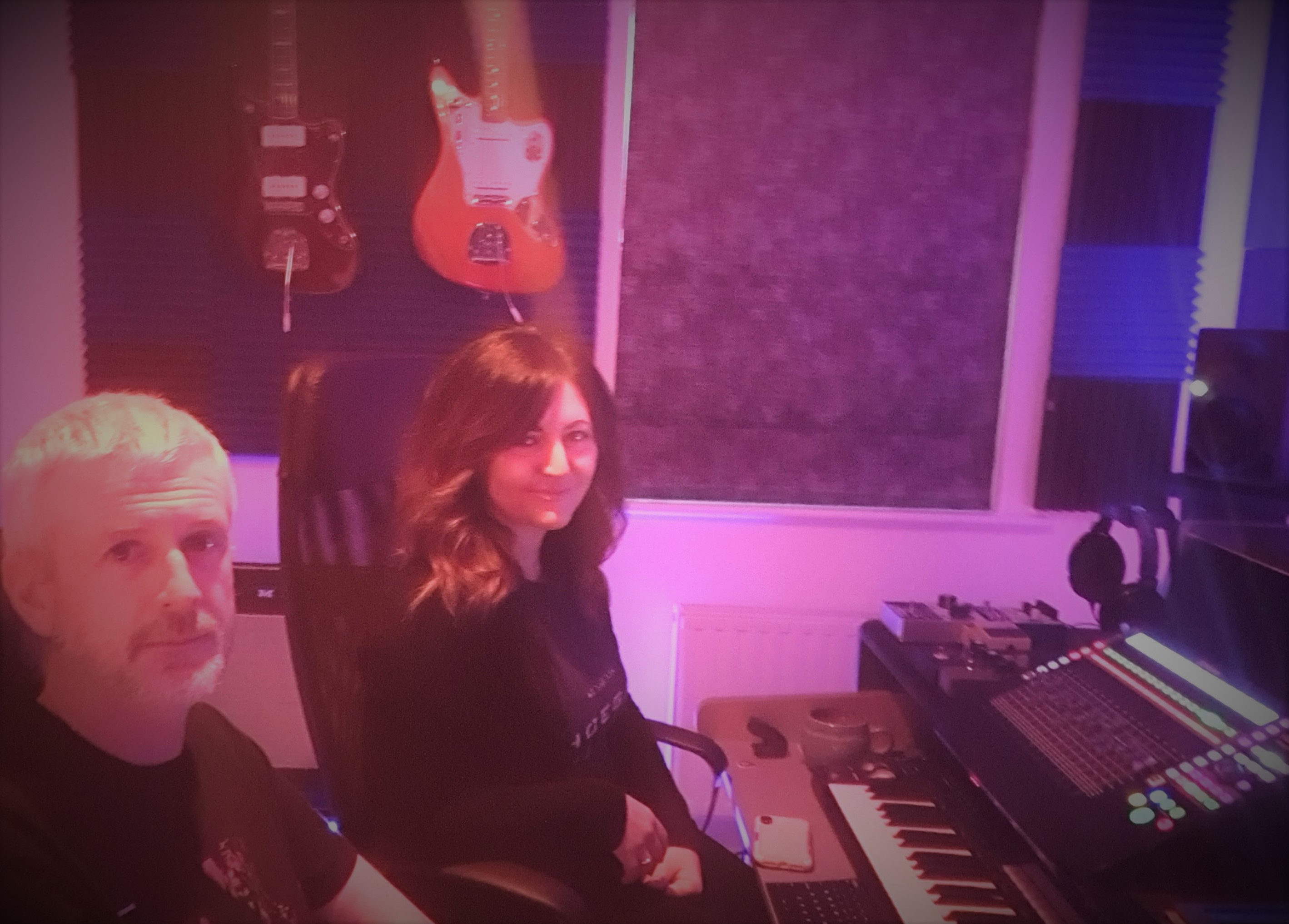 25 September 2021
Dublin-based duo Daniela Angione and Michael Farren have released their sophomore LP Sonic Day Codas and finds the couple have perfected their blend of ambient post-rock and shoegaze. The lockdown affording the band to spend more time and care in honing a sound they have been working on since their excellent debut, Ghosts Fade on Skylines (Midsummer Madness, 2019). Brutally heavy at times (Cyanotic, Devolved) and tender at others (Microdose, Waves of Life) Sonic Day Codas encapsulates the shoegaze genre's most ethereal and punishing aspects; sometimes even at once (Sunflower, Arcana). While interest in shoegaze may be on the uptick, rare is the LP that captures everything we love about it like this. Special thanks to Michael Farren for taking time out for this interview.
James Broscheid: Congrats on the release of Sonic Day Codas! I was just getting to know your debut, Ghosts Fade On Skylines (better late than never!), when I was pleasantly surprised by news of your sophomore record. What instantly struck me about Codas were some of the more dense and heavier textures of tracks like No Exit Cracks and Anhedonia. Can you talk a bit about the circumstances surrounding the writing and recording this record? Any differences in how you approached this record vs. your debut?
Michael Farren: Many thanks! There was a huge difference in terms of circumstances – the first LP was recorded under really awful conditions. We lived in a very built up area and noise was a huge problem. We had to time the recording of loud guitars with construction work that was going on outside, as well as scrapping hundreds of vocal takes that were ruined by trains passing nearby. It also had a detrimental effect on our health as it had a problem with damp – all told, neither of us look back at that LP with fondness and I find its mix to be hugely lacking, I can't even listen to it these days.
Conversely, SDC was a joy for us. We moved into a new house that enabled us to make an unholy racket without disturbing anyone – this coincided with lockdown and a general slower pace of life, so we were able to take our time and really enjoy ourselves in recording and mixing. I think the album sounds way more upbeat in general, but of course there are darker moments on it. Anhedonia, which bears more than a passing resemblance to The Verve's She's a Superstar, is one of our favorite songs on the record and one that we're planning to open live sets with. Essentially, it's the sound of a happier environment and one that allowed all sorts of sonic experimentation.
JB: This record was mastered by Simon Scott who, perhaps is best known for his role as drummer in Slowdive. How did you manage to procure his services for this record and what was it like working with him?
MF: It was absolutely brilliant working with him. We sent him on a copy of our 2020 single Segregation, essentially just chancing our arm, but he liked it and was happy to work with us. We were so happy as we're both huge fans of Slowdive and his solo ambient work.
He really did an incredible job with the mastering. I've received masters back in the past that are more-or-less the exact same as what I sent off, just louder. Simon had clearly put a lot of work into what he did, he added something intangible to our mixes. He really understood what we were doing and was an absolute gentleman and a pleasure to work with. I hope we will be able to do so again soon. 
JB: You are both huge proponents of the shoegaze genre as your work dictates. What is it about the genre that excites you both so much? What was the turning point (or a-ha moment) for each of you towards shoegaze?
MF: I just love music that is textural or dreamy, music for daydreaming. I love the mixture of beauty and noise that's prevalent in the genre as a listener – as a musician it's such fun to work in the genre, as it allows for studio experimentation and lots of fun with guitar pedals, etc.
The eureka moment for me came when I was 15 in 1991. I was watching MTV 120 Minutes and Slowdive's Morningrise came on and I was instantly floored. I'd never heard anything as beautiful before. I couldn't understand what I was listening to. Are those guitars … or synths? It was just a beautiful wash of noise.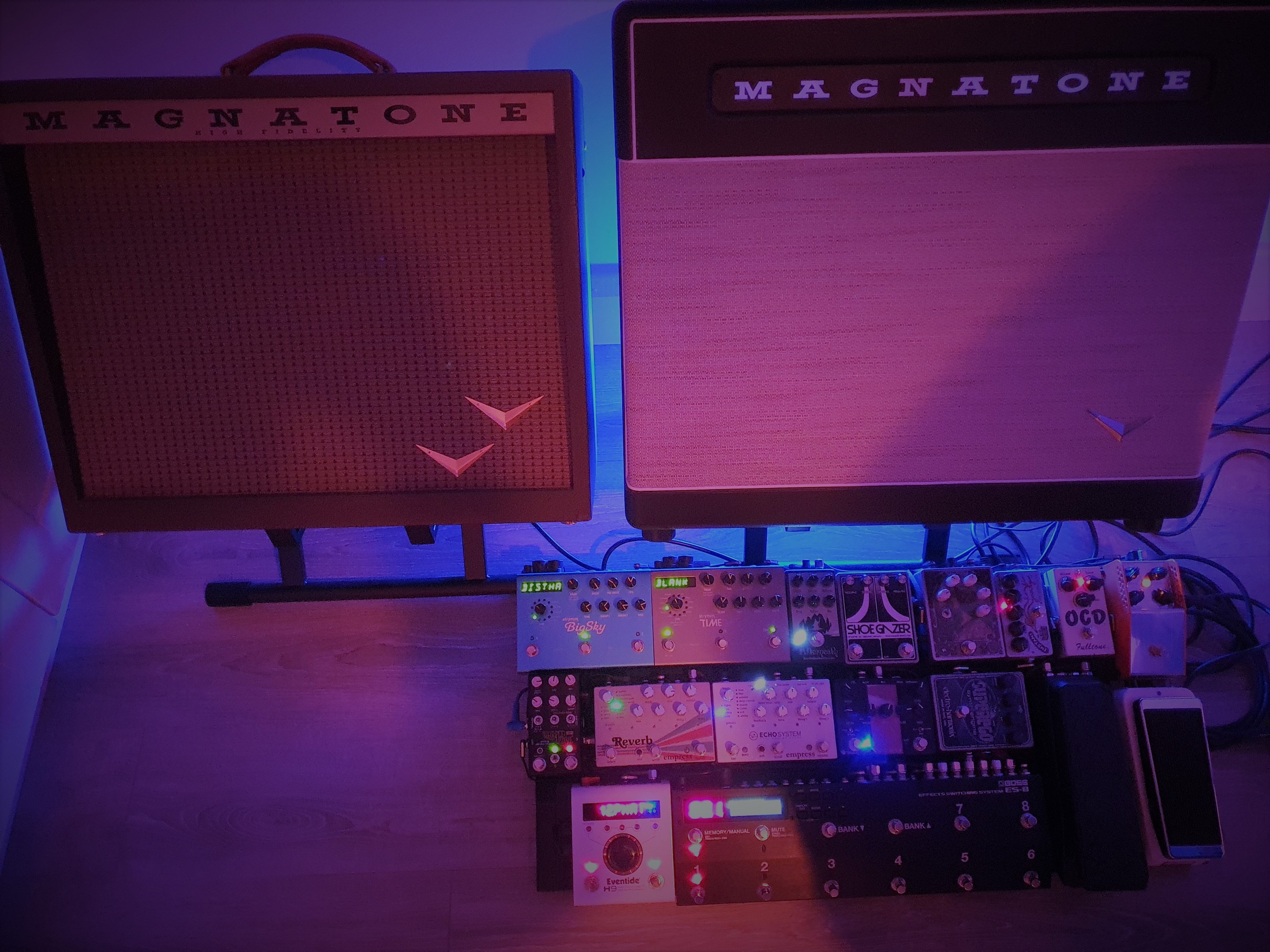 JB: Speaking of Slowdive, I remember listening to Just For A Day religiously as a way to prepare for a backpacking trip in Glacier National Park here in the states and have not found a genre of music that connects to the natural world better than shoegaze. Were there any direct influences or spiritual experiences that happened to be channeled into writing/recording Sonic Day Codas?
 
MF: I agree with you completely; shoegaze and ambient are excellent genres for being out and about in nature. I was a fairly serious mountain climber at one stage, climbing all over the world – the Alps, the Andes, Africa, the Caucuses and the Himalayas. I'm also a big mountain biker. When we record I try to picture some of places I've been to and the unforgettable views I've seen. It sounds a bit cheesy, but I try to record "panoramic" sounding guitars. Our next record has a bit of a concept actually, it's about life and death in the mountains and wilderness. I can no longer climb as I had a near-fatal lung collapse in 2012, so I'm writing about the loss of not being able to go to altitude, offset by the gratitude I feel for having being able to see such beautiful places firsthand – and to come back alive from them. We are hoping to include some of the photos I've taken at high altitude on the artwork.
JB: How would you both describe your interaction as songwriters? Is there a lot of give and take?
MF: We're both perfectionists so we really strive to make every song as good as it can be – this can sometimes mean leaving ones ego at the door. Generally we compliment each other extremely well and there's no way it would work without both of us contributing to each song. Daniela has a great ear for melody and can spot mistakes in the mix far quicker than I can.
JB: Do you prefer to self-release your work? Your first record came out on Midsummer Madness back in 2019 so I am wondering what prompted you towards a self-released album?
MF: Well, Shore Dive Records worked with us on this one and did put out a very limited edition CD edition. We felt though that we just wanted to release it ourselves as we were only doing a very small physical release – with Covid we had the time to handle mailing etc. However, the album did generate a bit of interest so we may hopefully be working with a label in the future.
JB: It differs by band but what was it like crafting this album in the middle of a global pandemic for you? Did it impact your work at all?
MF: It sounds crass, but it helped us enormously – we were in the house all the time so we were able to spend far more time on recording and mixing than on our first LP. We were also able to build our own small studio and take the time to get it right.
JB: It's impossible for me to think of Dublin without thinking of greats such as Whipping Boy, Harvest Ministers, My Bloody Valentine (of course!) and perhaps lesser known stuff like The Guggenheim Grotto. Are you both in tune to the scene in Dublin? Enough to recommend some local stuff we may not have heard yet?
MF: Whipping Boy are fantastic and I was lucky enough to see them six or seven times. I also met lead singer Fearghal (McKee) back in 1994 and he was very interesting – he tolerated listening to my drunken teenage bullshit with great patience! I can definitely recommend some music from Dublin that is fairly unknown and should have had a bigger audience. In Motion released a great LP back in 1994 (The Language of Everyday Life on Dead Elvis Records), Rollerskate Skinny are criminally underappreciated and Wormhole. Galants are great too!
JB: Does Submotile play out at all or any possibility of the band playing live? If not here in the U.S., maybe in Dublin when safe to do so? Perhaps an opening slot for Slowdive is in the cards at some point!!!!
MF: We haven't yet, but it's something we hope to do soon – opening for Slowdive would be an absolute dream come true, but I think I'd be too much of a fanboy and freeze in fear at the enormity of the situation if it ever did come to pass! 
JB: Some groups I adore have managed to record enough material to ready 2 or 3 more records because of the pandemic. Any silver lining out of this mess that you two can attest to?
MF We're about 60% of the way through recording our third record. We're aiming to release this one on vinyl, in conjunction with a vinyl release of Sonic Day Codas. Watch this space.
JB: Could you name some of the most influential records or artists that have had the biggest influence on your work over the years? Any memorable gigs, etc?
MF: I've seen a few shows that I would consider life changing; Spiritualized in 1993, Swans in 2010, The Verve in 1997 but the most memorable for me was Sonic Youth in 1991. I was a kid, barely 15 and I went with my older sister. I dragged her along to see the support band, she had no interest and wanted to stay in the pub drinking with her friends. I insisted we go and see them. I knew nothing about them, but liked their name … Nirvana. To say I was fortunate would be an understatement. As magical as Nirvana were though, Sonic Youth blew them off the stage and I walked out of that show in a happy daze – a feeling that I've been trying to chase for 30 years. Sonic Youth have always been a huge influence on me.