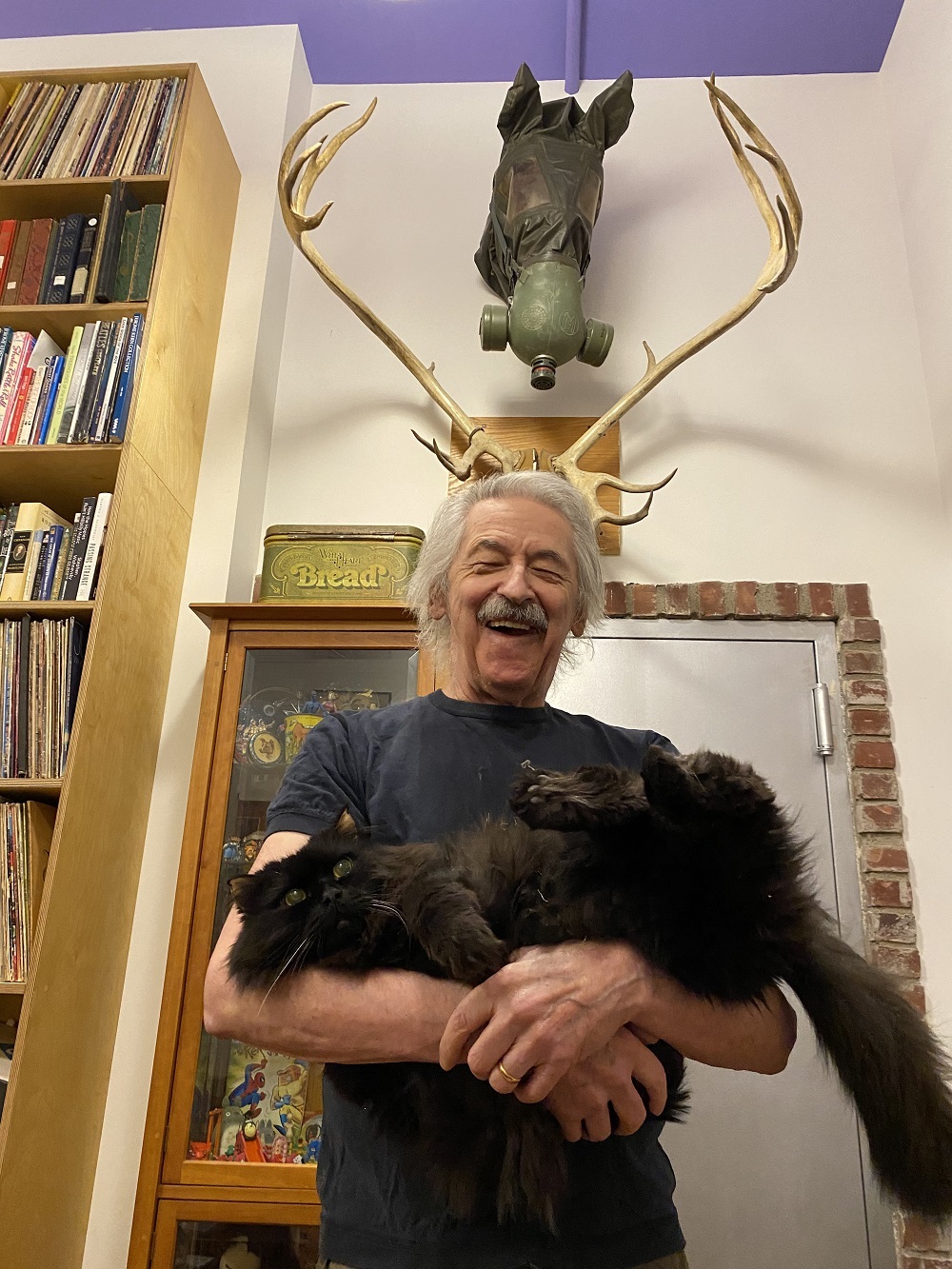 23 April 2021
Photo credit: Peter Stampfel at home, by Zoe Stampfel
Note: Late in this discussion, when talking about minstrel music and African-American history, songs are mentioned that, though being written by black composers, contain derogatory words in their titles and lyrics. The context is a very respectful discussion of black contributions to American popular culture, and no offense is intended.
Peter Stampfel's 20th Century is a momentous project. Choosing one song for each year of the 20th century, the co-founder of the Holy Modal Rounders (and brief member of legendary freak-folk/ anti-folk/ proto-punk band the Fugs) has given a sweeping portrait of (mostly American) popular music, spanning a 5cd, 100-song set, replete with Stampfel's liner notes for each tune – as well as those of Mark Bingham, one of Stampfel's key collaborators. (Bingham's notes are the ones that appear on the website links attached here; you have to buy the set to get the complete booklet, with Stampfel's track-by-track description. It's well worth it!)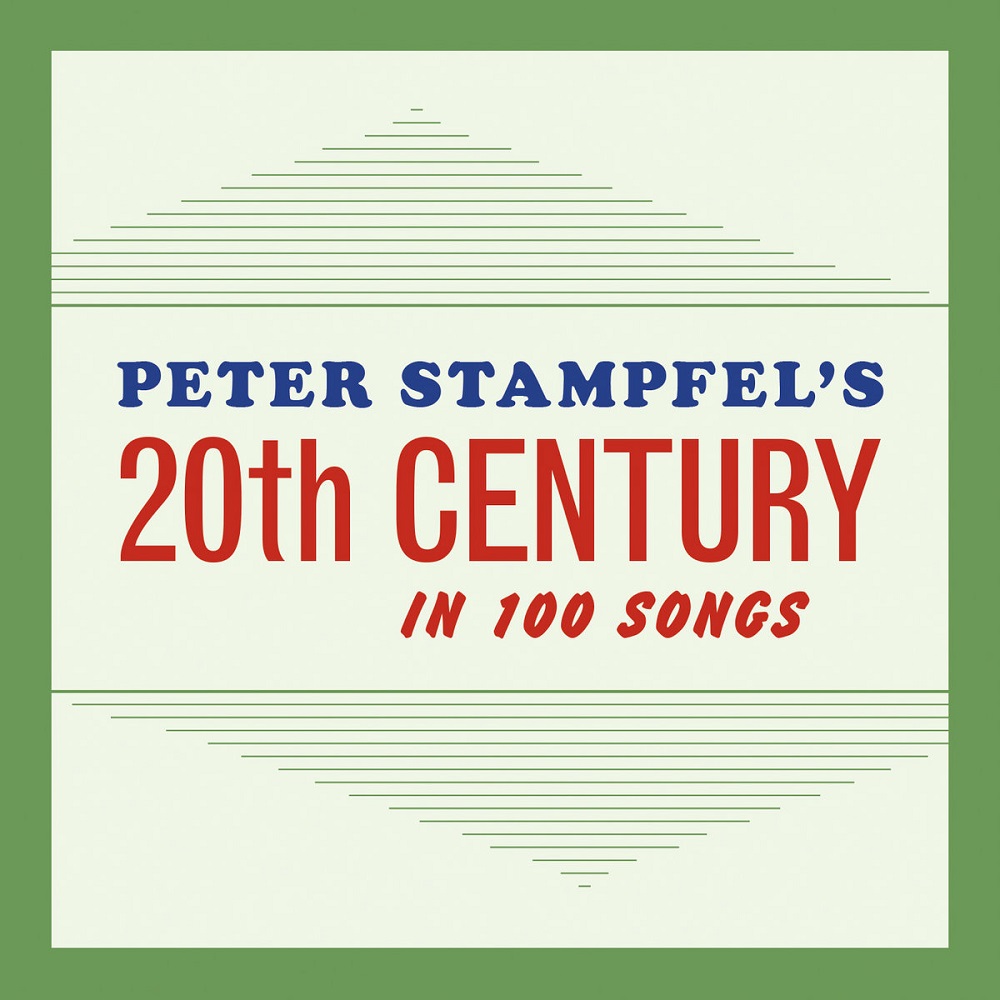 The songs chosen are delightful, but may come as a bit of a shock to some. Fans might reasonably expect, given Stampfel's history with the Holy Modal Rounders (and Harry Smith), that he would be adapting oldtimey folk and blues. After all, Stampfel presented through much of the Rounders' career as an amphetamine-soaked beatnik musicologist, diving deep into obscure and forgotten lore, recording, for instance, a cover of Mole in the Ground. The song is usually credited to, and first set on record by, Bascom Lamar Lunsford, but the Holy Modal Rounders cover came years before Bob Dylan – whom Stampfel knows – borrowed from it. Or, say, a bit later in the Rounders' career, when they were actually a rock band – combining, for example, two ancient folk blues songs, "Hey Lawdy Mama (The France Blues)" and "Bullfrog Blues" into the twisted psychedelic masterpiece that kicks off side two of The Moray Eels Eat the Holy Modal Rounders, known simply as Mobile Line. Note: playwright/ actor Sam Shepard is the drummer on that, and can be viewed with the Rounders on Rowan and Martin's Laugh In on Youtube, with Stampfel on lead vocals.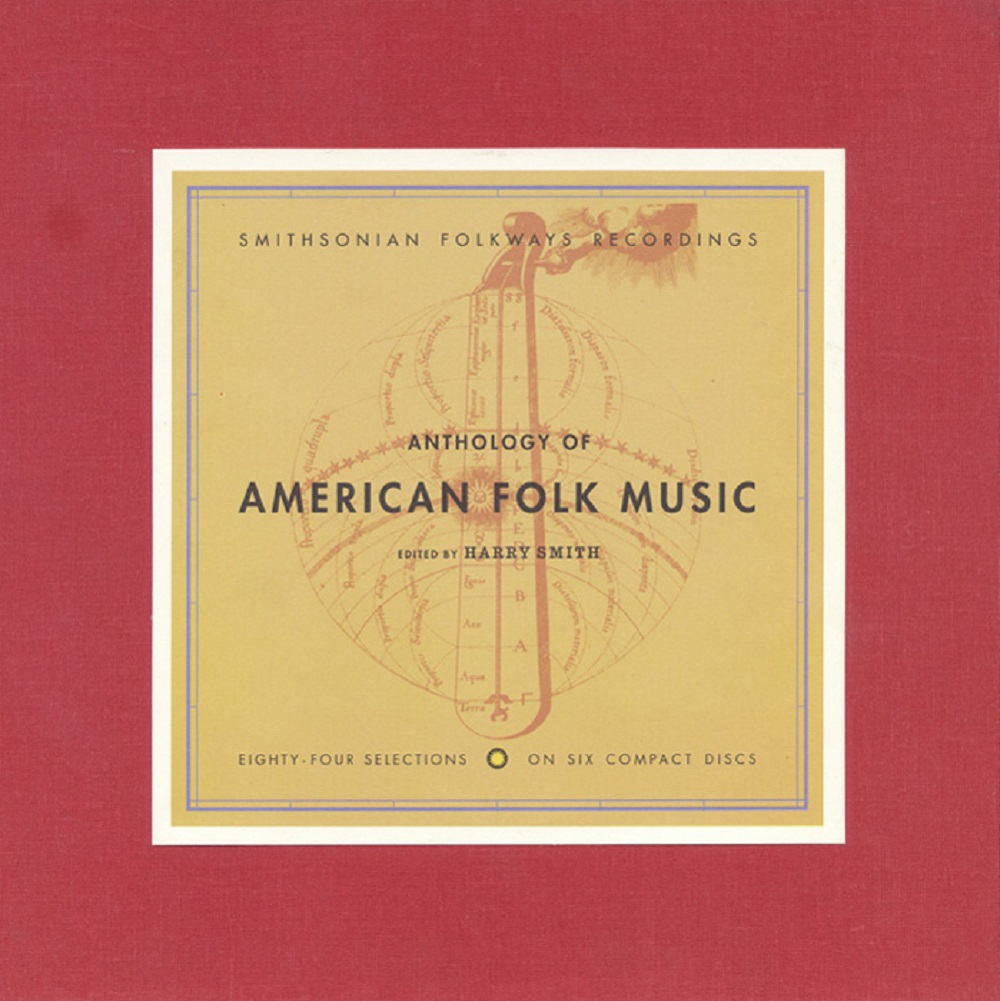 And like I say, there is a direct link with Harry Smith, who not only produced the first Fugs album, but also curated The Anthology of American Folk Music – a three LP set, first released in 1952, which re-introduced artists like Lunsford to a world that had forgotten them. When I previously interviewed Stampfel for a 'zine called Bixobal – and now readable on my blog – we talked a bit about Smith, with Stampfel telling me that, based on the Anthology, he had "revered the man." Excerpt follows!
Peter: I thought that Harry Smith was absolutely one of the great geniuses of the 20th century. Hearing the Anthology and looking at that booklet, with the grand monochord of the fucking universe on it, y'know? – I mean, the guy really called to me, like, amazingly. And then when I finally met him in '64 or '65, it was like – "Who's that creeped out guy dressed like a bum with dishevelled hair who is, like, drunk and obnoxious?" I was expecting this Godlike figure. But, y'know, appearances, and blah-blah.
Allan: How did you actually first meet him?
Peter: He produced the first Fugs album.
Allan: Yeah, I know, but… Ed Sanders talks about him about being a regular at the Peace Eye Bookstore, before that album came out. So what was the first occasion, for you?
Peter: I don't remember. I'm not sure whether it was '64 or '65, but I remember that there were a bunch of people somewhere on the Lower East Side, I don't remember where, and (adopts a voice): "Do you know that that's Harry Smith over there?" "You mean him? Oh my God." That's all I remember.
Allan: Did you stay in touch, did you become friendly?
Peter: Not really. In retrospect, I wish I had. Besides my disillusionment, and the fact that he was kind of usually like (clears throat) drunk and loud… People would be worried about his collection of films and stuff like that, because he was careless with his smoking, so this one guy offered to take all his stuff and store it in this nice safe place, and a week later, it burned down. He was kind of like that – there's a cartoon strip called "Li'l Abner" , and there's a character called Joe Btfsplk, who always has a storm cloud above his head, and wherever he would go, catastrophe ensued, and Harry Smith was a bit like that. Although miracles ensued as well.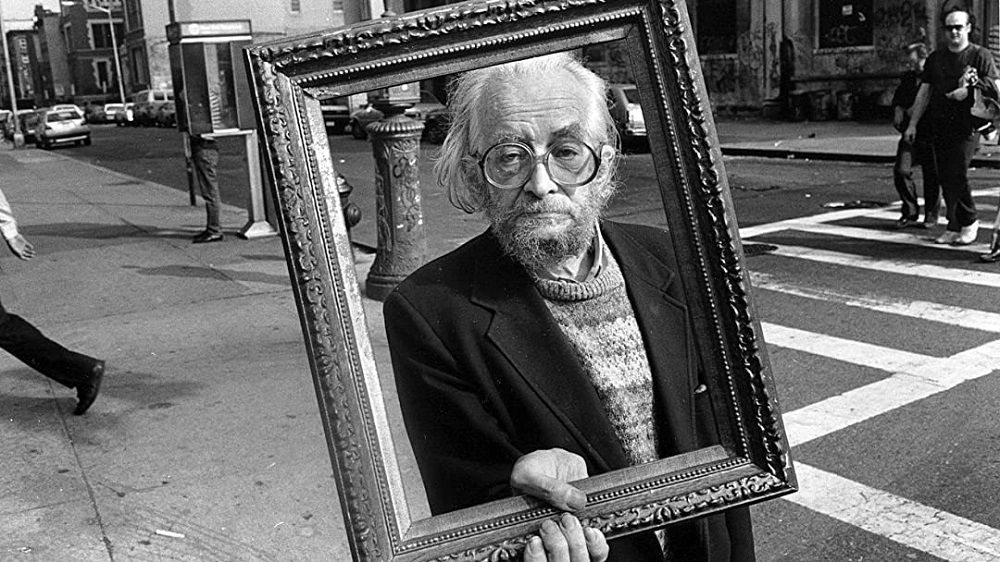 Harry Smith
Without Smith's 1952 Anthology, there would likely have been no 1960's folk music revival in New York – no Holy Modal Rounders, sure, but also no Phil Ochs, no Joan Baez, no Dave van Ronk, no Bob Dylan – and no second act for musicians like Lunsford, whose 1928 recordings were reissued in 1953 on Folkways; or, say, revered bluespeople like Mississippi John Hurt, whose comeback in the 1960's was entirely due to Smith including him on the Anthology; he'd been all but forgotten, but it was based on Smith's reintroducing the world to songs from his 1928 sessions that musicologists thought to track the man down.
You might expect Stampfel's current deep dive into American musical history to at least overlap the Anthology a little, but it doesn't, really. The Great American Songbook is more of an influence, here, at least for the first half of the 100 year span of the project. There are showtunes, minstrel tunes, Rodgers and Hart songs, George and Ira Gershwin songs, and several songs from the 1930's that were so famous that my parents (who grew up in the 30's and 40's) used to sing them around the house, like 1907's "School Days" and 1908's "Take Me Out to the Ball Game," or 1922's "I'm Forever Blowing Bubbles" and 1927's "Blue Skies." All of these were originally recorded before my parents were even born, but were popular enough to be deeply engrained in their consciousness.
There are definitely some less well-known songs, including ones salvaged from being nearly forgotten, like the Bert Williams song "Nobody," which you can listen to here. But however poorly-remembered such songs are now, most of them were actually immensely popular at the time of their initial recording. That MO remains as we enter the 1960's and 70's. While Stampfel does sneak in a few tunes from friends and collaborators, like his ex-wife Antonia Stampfel's odd interspecies-transition tune "Laura the Horse" (listen here) or Rounders' collaborator Michael Hurley's "Eyes Eyes" (listen here) – and adapts the odd bit of obscure left-field punky insanity like the Ass Ponys'' gem "Earth to Grandma" (listen here) – for the most part, he covers actual hits, from Elton John to Bruce Springsteen to the *Spice Girls" to even a cover of Dylan. And though I've never been an Elton John fan, it turns out that Peter Stampfel covering "Goodbye Yellow Brick Road" is a consummation devoutly to be wished (listen here).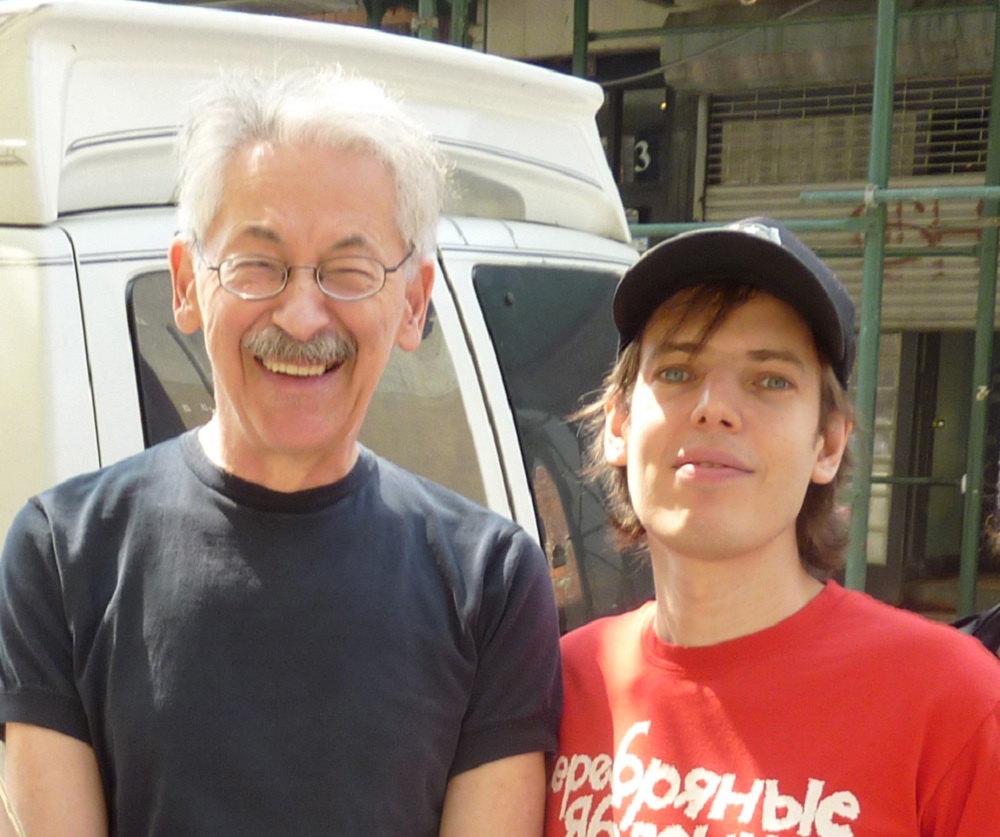 Peter Stampfel and frequent collaborator, Jeffrey Lewis
My previously-linked giant Peter Stampfel interview took in much of his history with the Holy Modal Rounders; this time, we focus mostly on Peter Stampfel's 20th Century. The interview took place over the course of an hour-and-a-half Zoom call on March 12th, 2021 between the suburbs of Vancouver (where I am) and New York. Peter's wife Betsy Wollheim, the daughter of science fiction publisher Donald A. Wollheim, piped in a couple of times and helped source photos, and I got to meet Peter's cat, Skabootch. Thanks to all involved, and thanks to Eric Lanzillotta, who first supported my interviewing Stampfel for Bixobal, and to Jeffrey Lewis, for his shared enthusiasm for all things Stampfel-related (Stampfel has recorded a couple of CDs with Jeffrey, and guests on Lewis' album of Tuli Kupferberg covers if you've missed it, it's a hoot).
Oh, and RIP (original co-Rounder) Steve Weber, Sam Shepard, and Antonia Stampfel (whom I interviewed as a post-script to that previously-linked Stampfel interview, talking about her song "If You Want to Be a Bird," which Peter sings on the Easy Rider soundtrack. That's also inclued with my big Stampfel interview, above).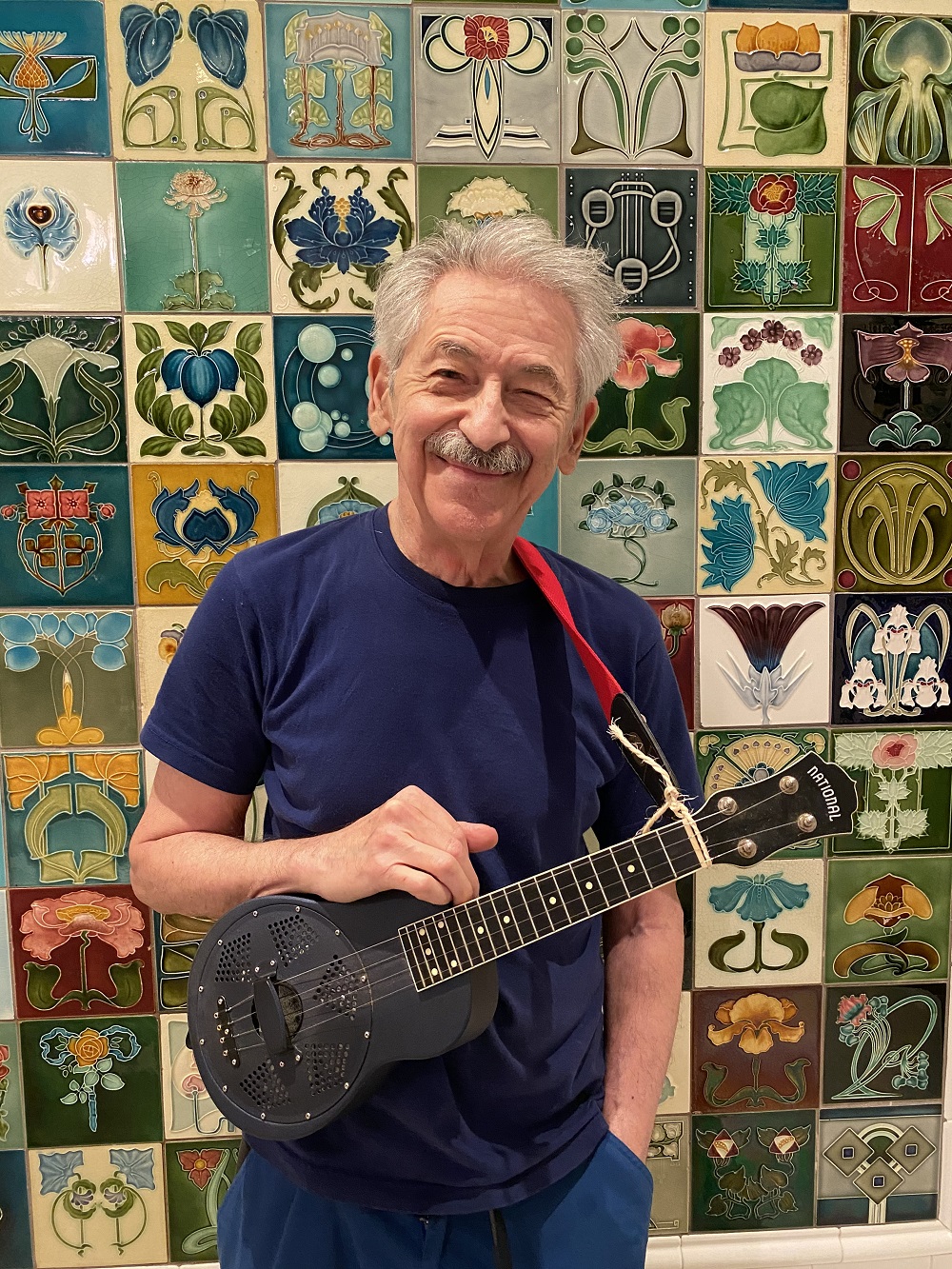 Photo credit: Peter Stampfel by Lily Dean Stampfel
I don't know where to begin, it's such a huge project. When did the idea come into your mind?
'02!
Were any of your collaborators on hand back then? Mark seems to have been a big part of the project.
He's the main person I've been working with since – oh golly. Let's see, the first recording we did together was You Must Remember This back in 1989. The only other guy I am working with is this guy, Don Gregory, who actually is local. He's who I was working with for the Atomic Meta-Pagans and the various New York outfits. But I've made about four albums besides these with Mark already.
He seems like he was an important force in getting this completed?
That doesn't even begin to cover it. It would have been absolutely impossible without Mark. He was the engineer, the arranger, the other-musician-finder, and he played on a bunch of things. And considering the time the project took, there were four technological switches needed because equipment originally used was suddenly outdated. That happened four times – we continued working with old stuff, but it had to be upgraded. So anyway, that was one of the many difficulties.
Was there an original conception that changed, or was it the same idea you had in 2002?
The same idea. It got more elaborate, somewhat, and I got the idea to do an overview of the whole project, as well as the liner notes. I'm sure that when I decided to do that, that was the only part of the project that wasn't there from the gitgo.
I don't know about this! I've read the liner notes, or most of them, but what overview?
The overview is going to be online only. It's going to be interactive as well – it's going to be basically an overview of the 20th century, like a basic running history. It's about another 15,000 words, maybe. The total with the liner notes is 40,000 words! Heh. And I would like people to be able to, like, ask "How come you picked that song when you coulda picked that one," or, "you're wrong about this thing!" It was inspired by my experience with threads on Facebook. So frequently I would post music, and people would post things that were totally new, fascinating information. It happened over and over, and I started thinking that threads are a new literary form, a collaborative writing form. Then I thought, since when? And I thought, it has to go back to – my guess is – the WELL, which is the first online site of people getting together to comment on things [in 1985!]. That was where the thread was born, basically, with the WELL. I didn't realize it was called that by Stewart Brand of The Whole Earth Catalogue. Stewart Brand is one of the fathers of the thread, which is a cool thing to learn.
Were you involved in the WELL?
No, I'm technologically challenged. I still need constant help from my son-in-law.
I see. Okay, well – this idea of, "Why didn't you do this song?" I have two of those that I'm curious about. The first is, unless I missed one, there are no Hank Williams covers on this set?
No – there aren't!
Why not?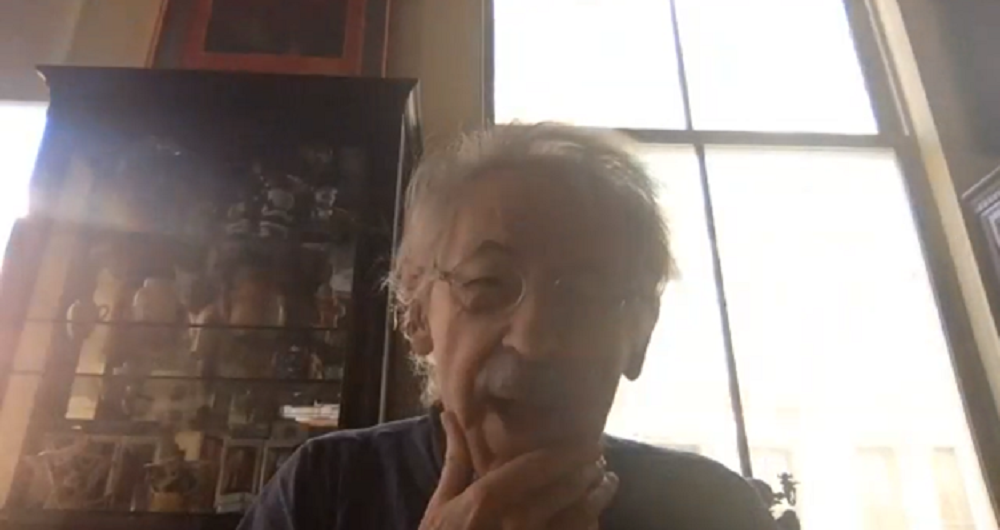 Peter Stampfel joining the Zoom call
I hadn't even thought about that, actually. Well – it's like musical chairs: there were more asses than there were chairs, y'know? And country music is pretty un-represented: there are only two country songs there, "Pistol Packin' Mama" (listen here) and "Slipping Around." But there's a lot of references to country music in the overview. Like, I found out that there were more crossover country songs happening earlier than I realized. I found out that there were a whole bunch of songs in the '40s that I didn't know were country crossovers – like, a bunch of them, and I'm sort of knowledgeable. Like, "Red Roses For a Blue Lady," and, uh… of course I can't think of any others offhand right now.
I mean, early on, when you were starting the Holy Modal Rounders, were you at all pre-disposed against country music? Like, for me, as an old punk rocker, I was horrified by country music for years; maybe I would listen to Johnny Cash, but that was about it. I still know people who are like that – though I've come to love it, mostly thanks to Eugene Chadbourne, who got me into Roger Miller and stuff like that.
Roger Miller, Roger Miller [Peter bows, his hands clasped].
So were you predisposed against it? Is that why there's not much of it?
Well, my first exposure to country music was "Pistol Packin' Mama" at the age of, y'know, 4 or 5, and "There's a Star Spangled Banner Waving Somewhere." Which was also another crossover country song which I heard as a child. Both of those songs really moved me profoundly. Then around '47, I heard Jo Stafford and her channeling Maybelle Carter as Cinderella G. Stump, doing "Tim Tayshun (Temptation)" – you know that one?" It's a very dramatic 30's pop song, and she did a hillbilly version with Red Ingle.
[Peter's cat Skabootch leaps in front of his laptop screen and meows. Peter says "Meow" back, and we talk cats for a minute, with Peter having seen my cat, Tybalt, leaping onto the couch behind me on the Zoom call]
Anyway, so this is a parody of a pop song, done hillbilly style, and it absolutely devastated me, hearing it just thrilled the shit out of me. And also, it was like a template for a lot of my music, the idea of applying country music to the Great American Songbook. Like, "Money, Marbles and Chalk" (which you can hear here), from the late '40s, which I did with Jeffrey Lewis – on Hey Hey, It's … Like, Jeffrey actually added a new verse to it, but that was another thing.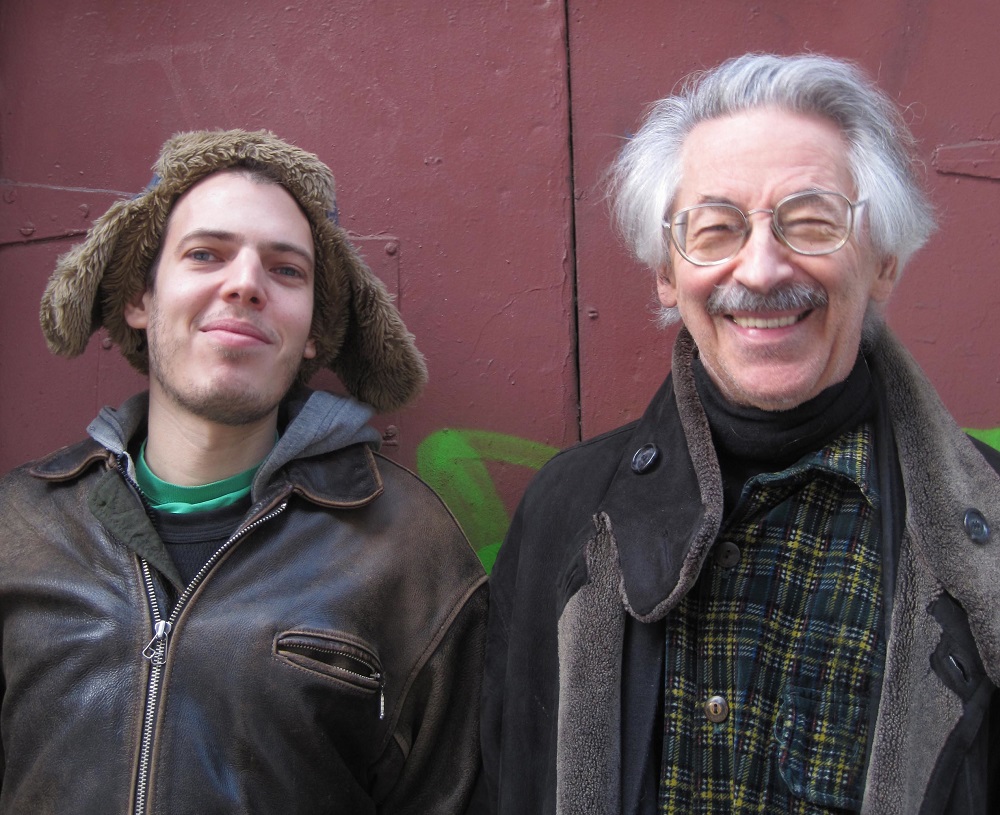 Jeffrey Lewis and Peter Stampfel, photo by Jack Lewis
Then I heard Hank Williams when he was on the radio in the '40s. He didn't register, but the theme song [from Williams' radio show] "Happy Roving Cowboy" [the Holy Modal Rounders covered this as "Happy Rolling Cowboy" on Peter Stampfel's final album with Steve Weber, 1999's Too Much Fun] And of course, in the early 50's, Hank Williams crossed over like crazy, though not to the extent or length that Gene Autry did. Gene Autry was crossing over to pop for decades; Hank Williams barely lived decades. But anyway, I did get some kind of attitude about country music in the 50s. My background is lower middle class; I was going to be the first kid in the family to go to college, and after being there for a month, I discovered three Bohemians and basically adopted them, and found out about folk music and Bohemia, and bluegrass, and when I heard bluegrass music for the first time, for a while I was saying, "Bluegrass good, country bad."
Then I went down to Nashville, in 1957, and I put the radio on on the way down; and the song, "Fraulein" got to me. I could not deny that song, and that made me realize that, "Sure, a lot of country songs are crappy, but sure, a lot of every kind of song is crappy," y'know? And that's the point at which I acknowledged country music.
There was an album of my Dad's that mattered to me a lot when I was a kid, that I came back to as an adult and now kind of love – Marty Robbins' Gunfighter Ballads and Trail Songs. Curious if that's one that matters to you ?
"El Paso" was a big hit, of course, and he was in fact barred from the Grand Ole Opry because his band had drums, in 1960! But during that time, I still had some folk music purist attitudes about country music, as well as, like, the spurning of things that were popular, even if I happened to like them. So when the song was out – it was a good song, an amazing song, actually – an amazing arrangement… but… [Peter trails off and shrugs].
Was there music that you got from your parents? There are some songs from your childhood on the 20th Century collection, but I wonder if there was any sort of inter-generational element to your song choices?
More from the radio. I point out in the liner notes, my 1911 song, "Put Your Arms Around Me Honey, Hold Me Tight" – I used to sing that to my Mommy while sitting on the potty, at the age of two. [Peter describes it in the notes as the first song on the collection that he ever sang, adding that other "potty serenades" included "The Marine's Hymn" and "Blues in the Night."] So yeah, I was aware of music from the radio, and I have a pretty good memory for songs. The first jingle I remember is from 1945, and I wrote down all these jingles so I'd remember them, some time ago, and there were 60 or 70 of them, all told. I recorded a bunch with my kids, which are going to be released… But anyhow, I heard this stuff on the radio, and a lot of songs that I thought were contemporary, I found out where actually songs from the 20's, which were re-done in the 1940s.
You write in your notes about the song "Nobody" by Bert Williams – that it sounded like it was from the 1920's or 30's and were surprised to find it was from 1906.
Mm-hm.
I mean, that's one of the things I want to understand – your criteria for selecting songs. It seems like there's more than one rule, here. Sometimes they seem like they're very personal to you, sometimes like in the case of "School Days" or "I'm Forever Blowing Bubbles," they seem like objectively to be one of the biggest hits of that year, with overwhelming historical significance… but sometimes, you're digging really deep and coming up with songs by people who are kind of forgotten, like Bert Williams. I'd never heard of him, but "Nobody" is brilliant. Or, say, Norman Gimbel, who wrote "Tennessee Wig Walk" or Tandyn Allmer – I mean, I know "Along Comes Mary." but I had never heard of him. So I'm learning a lot about these people. So how did you choose which song for which year? Are there different criteria?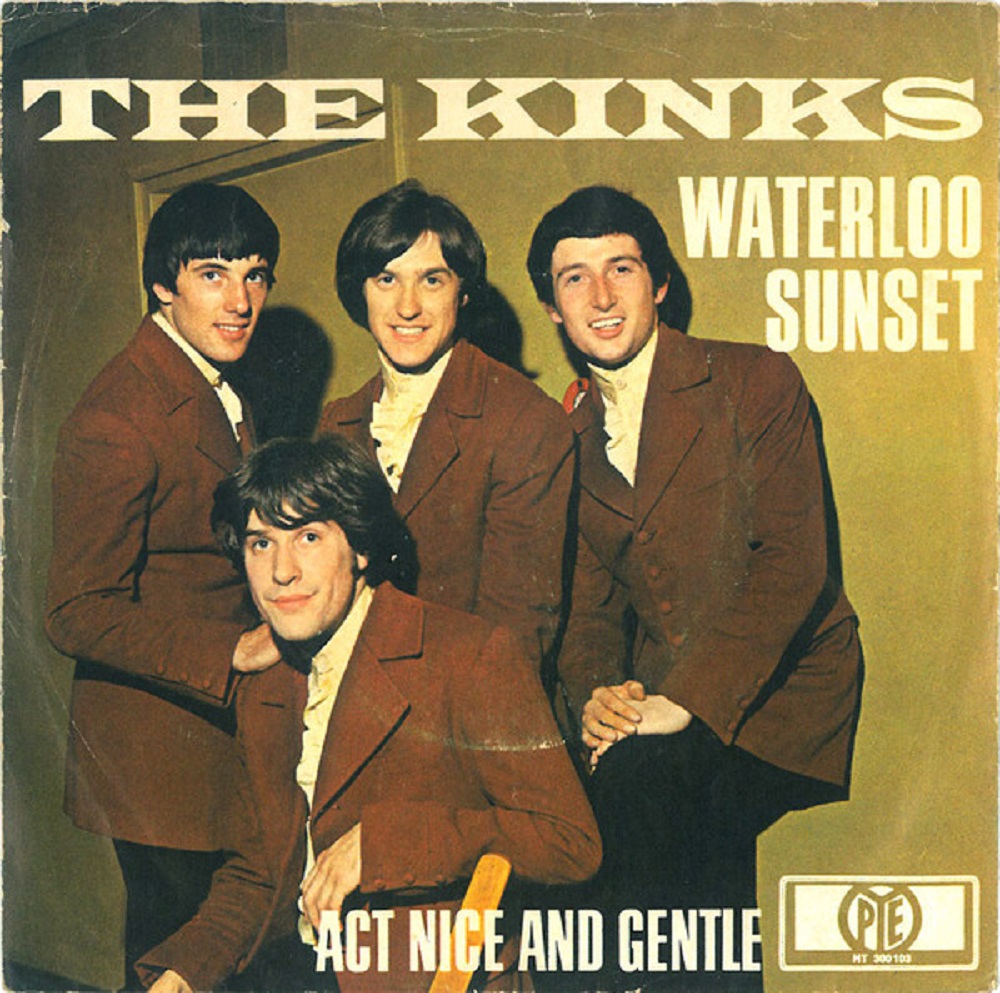 Some songs were automatic. Like, 1967 had to be "Waterloo Sunset," you know? And 1966 had to be "Along Comes Mary." 1944 had to be "Long Ago and Far Away." 1912 had to be "Ragtime Cowboy Joe," and '71 had to be "Goodbye Yellow Brick Road." But in many cases, they were these songs that I already did, and I just had to look up "okay, what year was that," and, "okay, I'll put it there." That happened a lot. In other cases, I would look at songs from a different year and pick the one that called to me. Like, "School Days," nobody knows the intro to the song, which makes it a whole different song.
I had trouble with the 80's and 90's, because when I was living with Antonia, 62-78, she had the radio on all the time, including at night, because she had night horrors, and the radio kept them at bay, to a degree. So I was really exposed. When I moved in when my current wife, Betsy, in 1978 – my tastes are more broad than hers are, so basically, we only listened to stuff that we both liked, so I missed a lot of stuff that was going on, as well as the fact that there was more stuff going on… so, like, I had about half of the 80's and 90's songs picked, like a couple I heard on the radio that I liked a lot, like "The Way" and "You Take Me Up" and "Swinging." But I finally had to go to the Expert Witness site, which is a bunch of serious music geeks – Bob Christgau fans that inherited his site. And I went there, finally, with some years, saying "hey, guys, got any good songs for these years," and some of them filled in some of the blanks for the 80's and 90's.
What songs were filled in that way?
Um – "Earth to Grandma." [Chuckles].
I didn't know that either – that's an awesome song!
Heh… They named a lot of songs that I knew, but hadn't really thought of much, like the Buzzcocks ' "Ever Fallen in Love (With Someone You Shouldn't've)" [Peter's version here] – like, I didn't realize that that was considered a sort of archetypical New Wave song, as well as being their most well-known song. A number of songs that I picked for 80's and 90's turned out to be fantastically popular. It was kind of weird – I know lots of good songs, and then I find out, like "Wannabee." And also, I'm kind of perverse – like, people are like, "Why did you pick Goodbye for 1968? Of all the Beatles songs you could have picked, or Paul McCartney or John Lennon songs…" And one reason is, I like that song, and also, it's a sweet and sappy song on one level, and 1968 was the shittiest year of the 1960's. It was a catastrophically horrible year. And the irony of this, like, sweet song for that year, I like, and was part of one of my perverse reasons for choosing it. But I've always liked that song!
I was born in 1968!
Oh! [Laughs] It was a hell of year, seriously.
I think we've talked about this a bit in our previous interview – about the death of the 1960's – but for people who haven't read that, why was 1968 the shittiest year of the 1960s? What in specific are you thinking of?
Like, Tuli Kupferberg said that nobody in the 50's, nobody could possibly have anticipated the 1960's, ever, in a million, million years. And in the early 60's there was this incredible optimism, this idea of new possibilities that were previously undreamt of, that seemed to be looming on the horizon: the Civil Rights breakthrough, hallucinogenic drugs, the counterculture itself… Y'know, there was the belief that if only Kennedy and Khrushchev took LSD together we'd have world peace: ha, ha, ha, ha. But what happened was, the counterculture was like this huge phenomenon which began to get coopted seriously by the establishment in 1965, and by 1967, it was attracting… well, okay, let's backtrack. 1962 was a breakthrough year. That's when pop music came back after, like, falling to pieces around 1958-59. That's when the Beatles had their first hit, the Stones formed, Dylan's first record, the pop charts were suddenly mostly great stuff, again, like all the amazing girl groups, all the Phil Spector stuff… the Shirelles and the Four Seasons, Dionne Warwick, the *Beach Boys*…
Simultaneously, drug-taking took off in the summer of the 1962. Suddenly the amount of people interested in taking drugs quintupled, maybe, and there were huge shortages of hallucinogens and marijuana.
Simultaneously, as a result, a lot of what I considered to be, like, 42nd-street-sleaze – y'know, drug dealers and such – started bum-rushing the Bohemian scene for the first time.
Simultaneously, the first 12-year-old girl runaways hit the scene for the first time.
Simultaneously, "spare change, spare change?" Like, before that, if you went a coffee house in old Bohemia, people would want to know, "What do you DO?" the idea being that you did something artistic, And if you didn't DO anything, you were a phony, a hanger-on, a poseur. Whereas, all of a sudden: "Whaddaya mean, what do I do? Got any spare change?"
Anyway, that was the beginning of Bohemia being bum-rushed by lower elements. But by 1967, every ex-con/ creep/ hustler in the world [was going]: "Girls who fuck! Drugs! Lemme at it!" [Peter rocks back and forth at his desk, gesticulating greedily]. And in early 1967, the Diggers in San Francisco set these posters up all over the place: "Last week, this 15 year old girl from Marin County came to the Haight to see what was going on. She met this guy who gave her LSD and speed and lined her up for a gang-bang for $5 a pop. That is the worst thing that has happened since the week before, when a 15-year-old girl from Oakland came to the Haight and the same thing happened to her." And I mean, this is like, the spring of [Peter sings] "be sure to wear/ lots of flowers in your hair/ because there'll be lots of gentle people there" – I mean Jesus-fucking-Christ, y'know? Now, my take was that the whole thing basically came to an end in August of 1967; that was when the shit the fan. Curiously, Joe Boyd in his book, White Bicycles: Making Music in the 1960's, says the same thing: it was August, 1967. In fact, there's a certain weekend in August, in a place called the Roundhouse, which was a really cool musical venue where all the cool people saw all the cool bands; suddenly, this one weekend, it was, like, all tourists. And he saw that as the beginning of the end.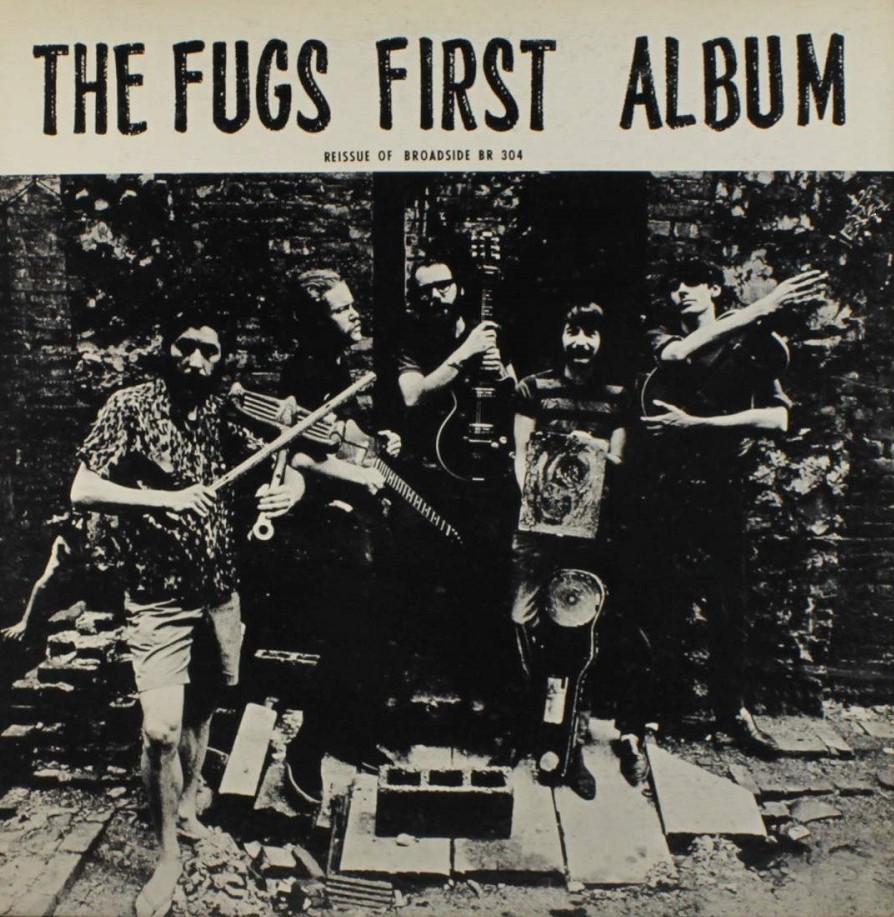 Fugs L to R: Tuli Kupferberg, Ed Sanders, Ken Weaver, Peter Stampfel, Steve Weber
And of course, the disintegration of the hippie scene was [happening at this time]… There was a guy named Groovy. Groovy was a friend of [Fugs frontman/ writer] Ed Sanders, and when Ed Sanders moved the Peace Eye Bookstore from 10th street to a new location on Avenue A, he had Groovy take over the Peace Eye and the backyard as a crash pad, because, like, as the Diggers foretold in early '67, they knew that there would be a huge influx of young people coming into the scene in San Francisco and New York, which indeed there was. I mean, this magical thing was happening, and all these young people wanted to be a part of it, which was deeply understandable! Anyway, he arranged dozens of people, like, it was a mass crash-pad which he was organizing. And he had this rich girlfriend, and they were both murdered by these drug dealers maybe in August of 1967, approximately. [Actually, October; the story is recounted at length here ]. And the Lower East Side [at that time] was a very safe place! I had moved there in '59, and I was worried – I'm a Milwaukee kid, y'know, and here I am in a New York slum, and I asked everybody, "Is it safe, any trouble around here?" I asked a bunch of people, and I the only trouble was – a couple of people said the same thing: "Well, two years ago, this guy got stabbed in the arm, but it was his fault: he got drunk and started a fight." That was it, that was the trouble! I mean… Then by '67, Groovy is murdered, and by that time, the bad people, bad drug dealers, evil marauding gangs of speed freaks, were becoming common… People were carrying guns around. Actually, people were carrying guns in '64 and '65. The seams were starting to show. Anyway, by early 1968, it had started to become, like, really dangerous, as opposed to a year previously, where the scene had been virtually danger-free. And of course, the dangerousness of the Lower East Side continued for years and years – it got worse and worse.
Did it ever impact you, personally? Were you ever in danger?
Oh yeah. These guys busted into our place and stole some stuff and I got punched out. It was amazing that it only happened once, though. I got out in March of 1968, because we got a deal with Elektra Records to make an album, The Moray Eels Eat the Holy Modal Rounders , and Sam Shepard got a deal with Antonioni to write Zabriskie Point. We all had to go to Los Angeles, coincidentally, at the same time; the fates conspired to move us there. So I got out of Dodge, basically, as it was really falling apart.
Sorry – we're getting away from the 20th Century, but I'm so curious about Zabriskie Point. There was an interesting anecdote in your liner notes about Bob Dylan getting you to let Jim Kweskin crash at your place, and Jim Kweskin is associated with Mel Lyman, a sort of acid-guru of the time. And Mark Frechette, the star of that movie, and briefly his female co-star, Daria Halprin, were involved with the Lyman commune, or, uh, some people have called it a cult. [David Felton, author of Mindfuckers: The Rise of Acid Fascism, called Lyman "the East Coast Charles Manson" (recommended reading ). Frechette died in prison a few years later, after a brief spell in Italian cinema and a briefer spell as a bank robber, so he kinda went a little dark, but… a lot of people hated the movie, but… how do you feel about Zabriskie Point as a representation of that time?
I never saw it, actually. In fact, I never saw Easy Rider until, like, Radio City Music Hall showed it [in 2019, for the film's 50th anniversary] with a bunch of musicians playing the songs from it. That's the first time I saw the movie [Stampfel was present to play "If You Want to Be a Bird (Bird Song)," which appears on the Moray Eels album and also on the Easy Rider soundtrack]. When I'd first heard about the film – I read a review, I thought, "This sounds like idiotic bullshit," that was my take. And when I finally saw it, I go, "This is idiotic bullshit!" The depiction of the hippie scene was sooo clueless, like, aaaugh – "slap the side of the face." [Peter says this, and to illustrate, slaps the side of his face]. Like, my God! That hippie commune scene where they're panning all the faces of these noble, back-to-the-land "yerks." I mean, the movie was just really clueless. Really stupid. Yuck!
Do you say this as someone who still gets royalty checks from the soundtrack?
[Laughs stagily:] Ha! Ha! Ha! Ha! Ha! Never got a goddamn penny. A long story. A long, long story.
Well… Okay. Let's get back to Peter Stampfel's 20th Century. Zabriskie Point is also very misty-eyed, so I don't think you'd care for it much. You said earlier that the Kinks ' "Waterloo Sunset" had to be 1967. I actually had a chance to briefly interview [Kinks co-founder] Ray Davies for this very website. Do you have any stories about interactions with him, or the Kinks, or…?
I have kind of a nasty story – so I don't know if I should say it or not! [Laughs].
Oh, no – does it make Ray look bad?
Uh. Yeahhh.
Okay, let's not!
Let's not.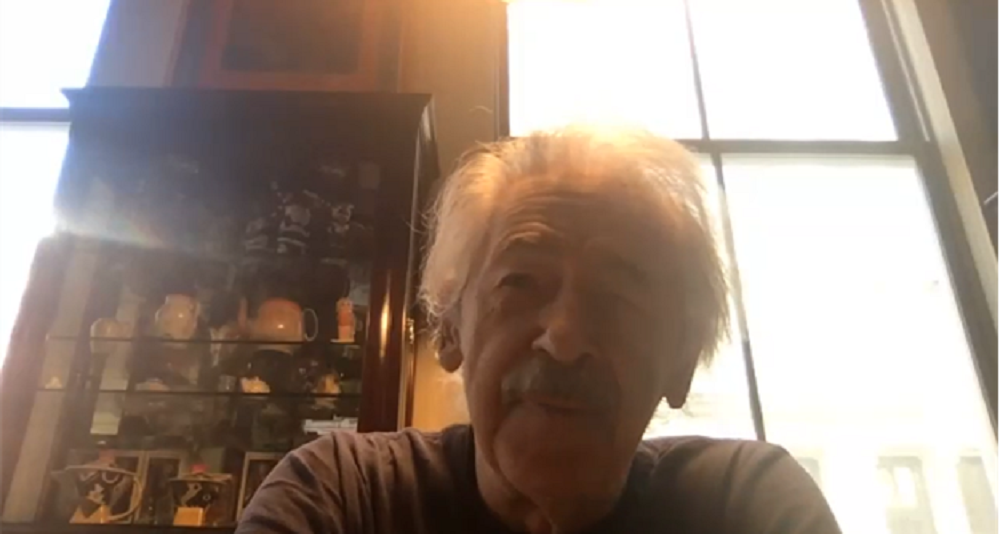 But in that interview, he said something that really interested me, that "Waterloo Sunset" was written from a dream. He never followed up, so I don't know what the dream was, but… it was based on a dream!
Okay…
Do you ever have songs you write in dreams, or hear in dreams, or…?
Yeah! Um, let's see, what are some? "Be Sad" (listen here ) was a dream song – it was on the Worm All Stars ' album A Sure Sign of Something. And "Just One Yesterday" (listen here ) from the second Bottlecaps album The People's Republic of Rock'n'Roll – that was a dream song. Umm… oh boy. Like, I'm brainfarting, and after this I'll go "oh, that and that and that."
Okay, but – two songs is fine, but were they songs that you wrote and completed in a dream, or heard in a dream and woke up and wrote down, or…?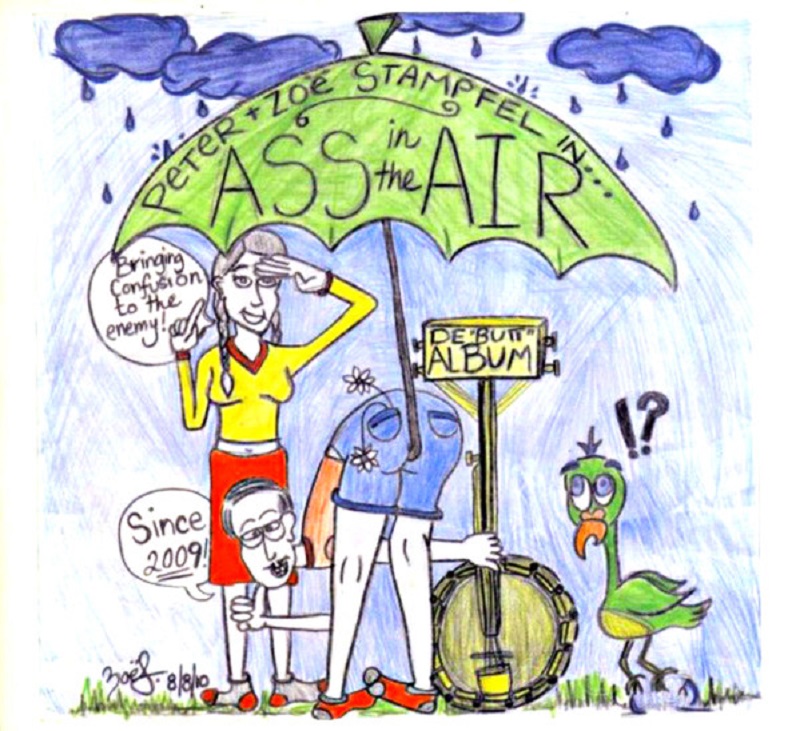 Ass in the Air art by Zoe Stampfel
It happens the same way. Like, I'll be dreaming a song. Oh: "Bamma Lamma Ramma Lamma Loo", [which Peter recorded with his daughter, Zoe, on the album Ass in the Air – listen to it here ] is a dream song. I'll deal with that one. In the dream, Little Richard and Tennessee Williams had become lovers, and collaborated on writing songs together, and I was listening to their album, right, and there were a couple of songs that were absolutely incredible. And when I woke up, I could only remember one of the songs, and it wasn't one of the best ones. And I thought, "well, no, that's one I was familiar," then I realized, "no, wait, that's a new song! I was confusing it with "Shout BamaLama" – that's a Little Richard song. [ Actually it seems to be an Otis Redding song, while the Little Richard does Bama Lama Bama Loo, – but can anyone blame Peter for gettin' these mixed up? ]. But the way the new song works, I'll wake up with a vague recollection of the melody, and here's the important part, I'll know what the song is about. Oh, another is "Holy Terror" on the Dook of the Beatniks album. In that case, this guy, a friend of mine, was showing me this song, and it was, like, a jaw-dropping gospel song, and the only line I could remember was, "Holy terror – gonna blow you up for Jesus." In the dream, the whole song was like that, these over-the-top lines, y'know. And I woke up and, "I've gotta do this one," but I realized that, unlike the dream, I couldn't continue in that vein; the only way to make a line like that work was to do the whole rest of the song totally straight. In dreams, things tend to be exaggerated and over-emotional, and don't work in real life, but what happens will be, in a dream song, there'll be a melody, and there'll be one line I remember. I'll hardly ever have more than one sentence, one line. And it always happens the same way; I'll write that line down, and the subsequent lines will appear, and then it will start to roll. I'll write until I don't know the next line, and when I don't know the next line, I'll go back to the top, and read'em over, and by the time I get to where I was, the next line will appear again, and I'll write some more. And as soon as I can't think of the next line, I go back to the top again, and go down, and bang, bang, bang – it always happens within minutes with dream songs; that's the way they happen. But I haven't had one in years. One's mind, I've heard, is creatively clear in the morning, because dreams kind of sweep crap out, and your mind is sort of in good shape to approach creative tasks.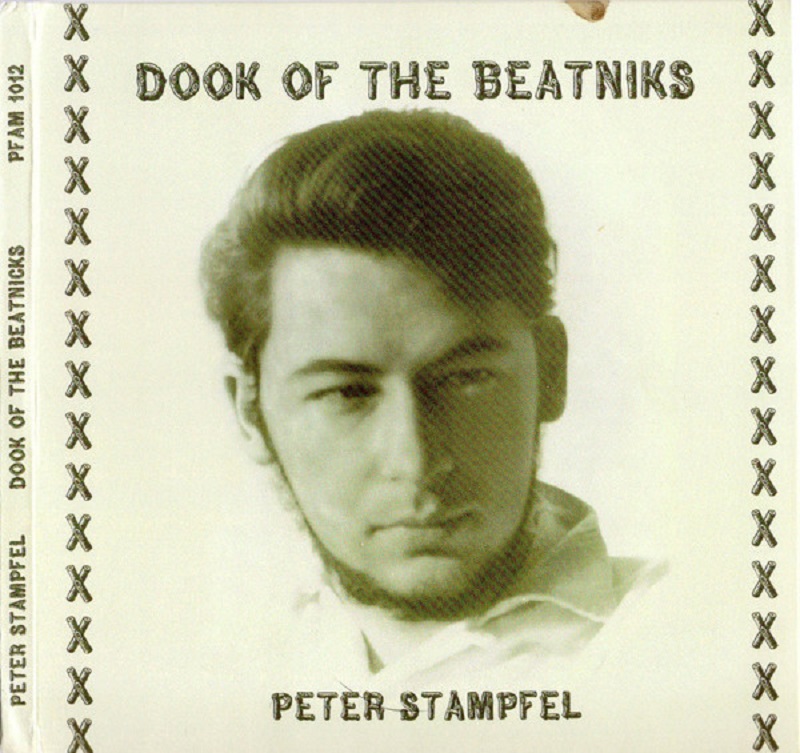 Talking about Dook of the Beatniks, there's a song I love on that, "Beware the Chupacabra." (online here). How did that come to be?
Ha! Oh god. This sleazy guy was making an exploitive film about the Chupacabra, and wanted me to write a song for the movie, which never happened, right, and so that was the inspiration for the song. It's a really good song; there's some great lines. I'm proud of that particular one, and the Latin-esque, south-of-the-border melodrama, you know?
There is a line in it – "Aieee, Bandolo and Krig-Ha," That has a few different references – I recently found an oddball Brazilian psych-folk album called Krig-Ha, Bandolo , and I think there's a comic book reference, too?
It's a comic book reference. Like, Tarzan comics , in the 1940's, would have all these words, like, "bandolo" meant "kill!" And "aieee," of course, is one of those cliched, like, one of those cliches, like, "AIYEEE!" [Peter illustrates with his hands].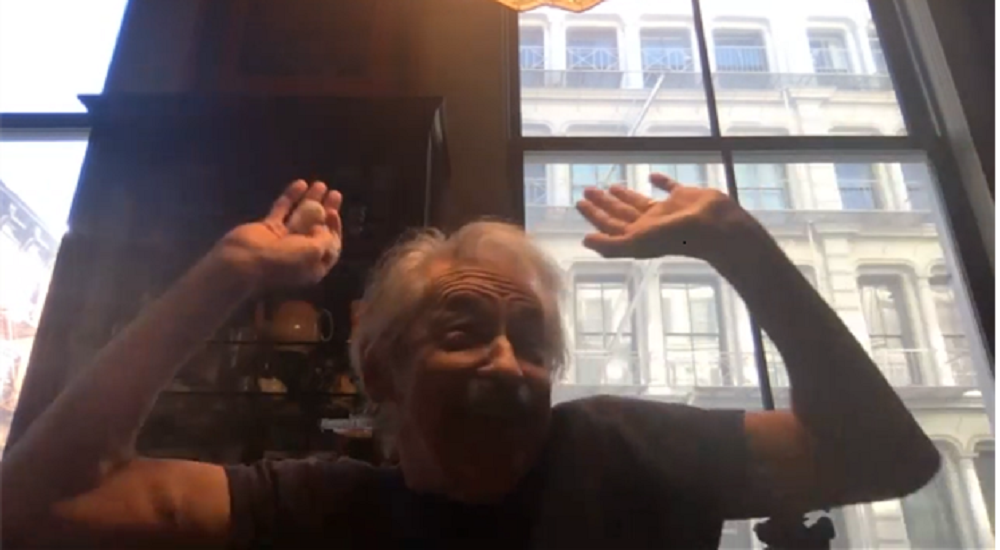 And I forget what "krig-ha" meant, but it was like a thing you said before you were about to attack someone, or something. But yeah, they were like, from Tarzan comics.
Okay! Brilliant. But we should go back to the 20th Century. We spoke about Hank Williams, and about songs that got left out, and the other one that stunned me was, "Somewhere Over the Rainbow," which you didn't do; you talk about it in the liner notes, but you chose another song to represent that year – a jazzy number called "They Say It's Wonderful." (listen here). Did you avoid it? Was "Over the Rainbow" too obvious?
I mean, it is a good song, but I love "They Say It's Wonderful." I mean, like… I don't really think I could have done that great a job on "Over the Rainbow," actually.
Okay.
Heh.
The other question, you seem on the 20th Century project to be doing something very different from what you did with the Holy Modal Rounders and the music you're associated with, and not so much about the folk scene or the counterculture or the Smith anthology. You're doing Irving Berlin, Rogers and Hart, show tunes. minstrel tunes… there are some very mainstream songs, things that really surprise me. So is that something you're moving towards now, musically, or were you always a fan of Irving Berlin, or Gershwin? Or was that something that came to you later?
Always Gershwin. I mean, Antonia and I, the first record we ever bought, at the age of 12, both of us, was Rhapsody in Blue, for instance. And I of course listened to pop radio, from early childhood, and loved the songs that I loved, hated the songs that I hated, was indifferent to the songs that were so-so, y'know? And I had the incredible good fortune to be a teenager when rock'n'roll came along – I mean, that was like, talk about good fortune! Not to mention hearing the Smith anthology in my early 20's.
But anyway, there were these two fake books, the first fake books. I don't know if you're familiar with them. They were, like, 1000 songs, there songs-on-a-page trade paperbacks. These two books from 1950 were illegal, non-copyright-paying books that were bought by, like, lounge pianists and stuff like that, to do requests – and then they could look it up and play the song; that's why they were called fake books. They cost $50 back then, because they were under-the-table, illegal. This was in the 1960's, and they were going for that kind of money. And I got my hands on these two volumes in 1970, and Antonia and I went through them and looked at all the songs we used to like when we were kids, and we found that in every case, they were great songs, with incredible melodies and incredible chords. We found out that our taste was impeccable – which, of course, it has always been! And I subsequently went through both books, looking at every song I wasn't familiar with. Of course, most songs in those books were mediocre, but I found a couple of songs that I wasn't aware of, like "Home," my 1932 song. I'd missed that one, somehow, and as I point out in the liner notes, it's strange that the song was so well-known. The song was so well known that even Paul McCartney covered it, for chrissake! Or… what was another one that was new to me? "I Never Knew," from 1925 – that was a song that I never knew. Heh. And there's also a couple of other songs that were new to me that I liked, like "Blue Champagne," from 1945 – that's one I never had heard. But in fact, before the Rounders moved to Oregon [circa 1970], we had a get together to work out new songs, and I introduced a bunch of Great American Songbook songs, y'know, because I wanted the Rounders to be able to play a broader spectrum of music. That was my ideal even back then, to cover the entire 20th century, not to mention folk songs. That was what I wanted to do way back then. And the whole band was like, "That doesn't sound like a Holy Modal Rounders song to me!" I was, "That's the idea, yes, exactly!" Like, I loved the idea of doing a performance and doing a song that nobody would expect in a million years, that contrasted hugely with some of the songs around it, that was the path that I wanted to take.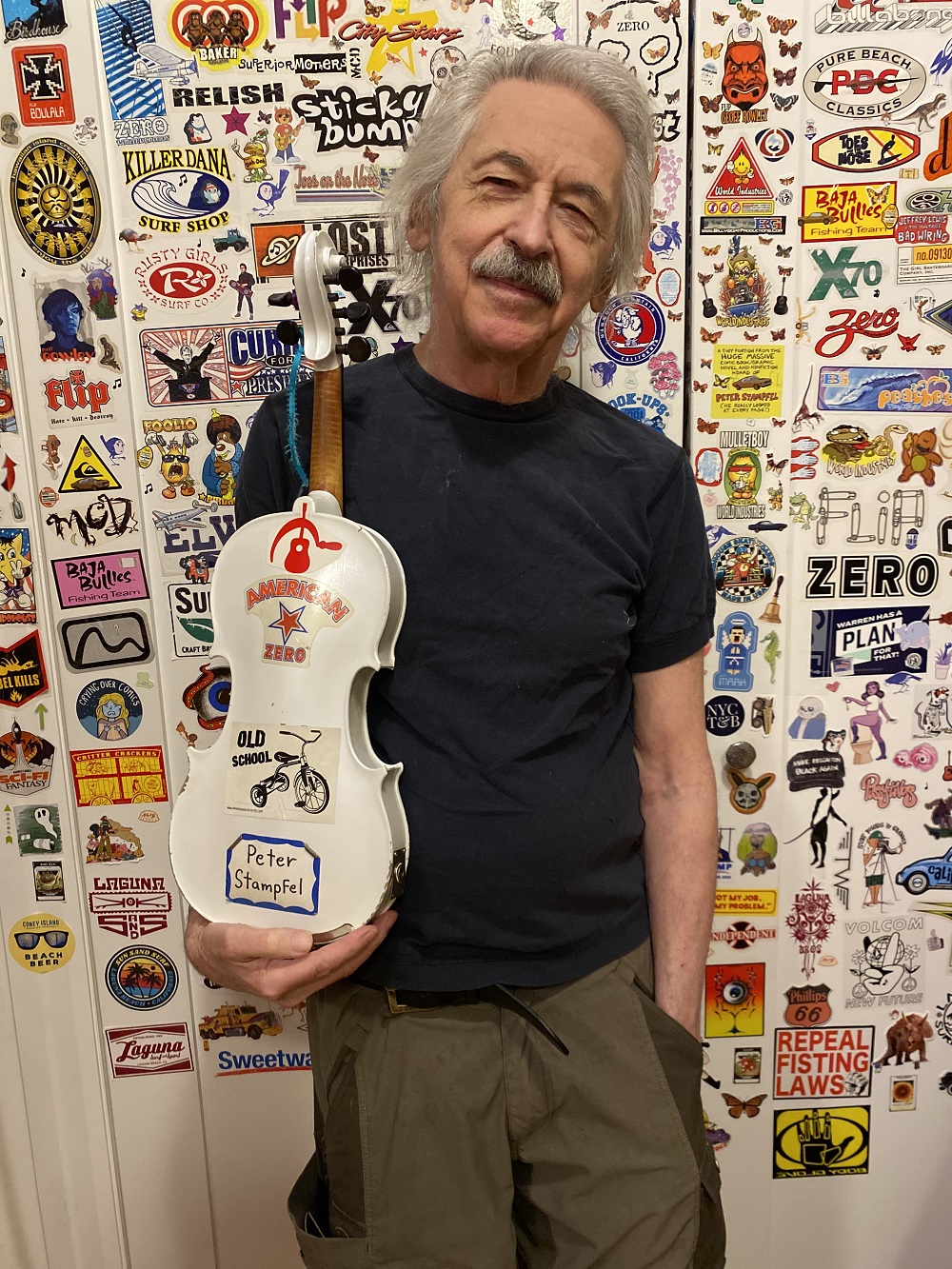 Peter Stampfel by Zoe Stampfel
Right, there's very little material on Peter Stampfel's 20th Century that does overlap with the stuff the Rounders did – no Appalachian folk, blues, all sorts of things that the Rounders would do. So you're deliberately trying to present something other than what the Rounders would do – trying to move away from that body of work?
Yeah. This is, like, non-traditional roots, basically. I was looking for popular music, occasionally obscure… One of the most obscure songs is probably "The Years" for 1964 – um, it was by… it's a song by… Oh my God… [Peter reaches for his printed notes].
Uh – I have the notes in front of me. Dale Stanley.
Dale Stanley. She wrote it when she was 13, and hardly anybody knows the song at all. I couldn't even find out when she was born. I had to get copyright information, which I finally did find, but all I did find was that she had Alzheimer's or dementia, and nobody knew where she was, basically – a tragic thing. But that's a folk singer-songwriter song, so that's, like, the main song that connected with the Rounders as tradition. The year that the Boston Broadside picked the Holy Modal Rounders as the best out-of-town group of the year, Dale Stanley – the album that that song is taken from that year was picked as the best female folksinger choice. But basically, yeah – I was going pop!
If we can return to the song "Nobody." (Listen here) At this point, it's my favourite song on the album, but I'd never heard it, and I'd never heard of Bert Williams before reading your notes.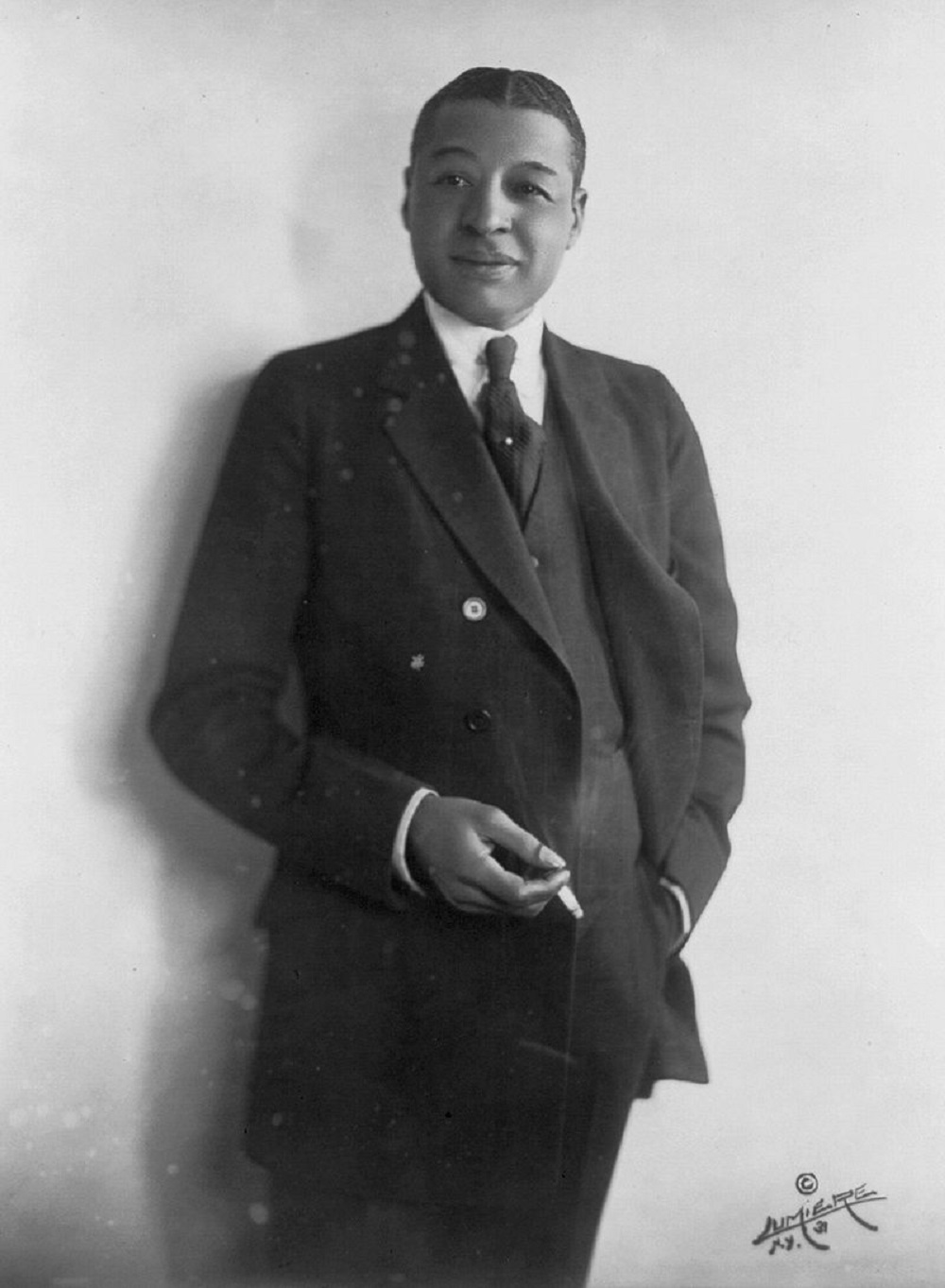 Bert Williams
In 1955, there was a Bob Hope movie called The Seven Little Foys. Eddie Foy was a vaudeville performer, and I believe his wife died, and here he was with seven kids to take care of, so he worked them into his vaudeville act – Eddie Foy and the Seven Little Foys. This happened, this is historical. This was in the teens and 20's, and Hope sang the song "Nobody" in the movie. That was my first exposure to it. And I became aware of Bert Williams in the 1970's. He was born in the Caribbean – I've seen conflicting reports of what island he was from, but he came here when he was a child. He was a serious Alpha Male – like, smart as a whip, over six feet tall, and in the words of WC Fields, "the funniest man I ever knew, and the saddest." He was, like, the first black superstar, but he had to hire a white guy to say he was his manager, because the venues that he was, like, starring in didn't want to put the money in the hands of a black person. Like, "This white guy is obviously in charge" – the good ole days, there, y'know? I heard that David Hajdu, the writer, who wrote Positively 4th Street, wrote an amazing book on the comic book industry, among other things, and – I just got together with Art Spiegelman, who did one of the illustrations for the 100 songs. He said that he'd read a PDF of Hajdu's new book about early vaudeville performance, which goes into great detail about the life of Bert Williams, who was, like I say, the first black superstar. Well, actually, you could say that Jack Johnson, the heavyweight boxer, was a contemporary as well – another ground-breaking, first-echelon black person in the sports/ entertainment milieu.
Would you agree that Bert Williams is not well-remembered now? Is it just me?
He's pretty obscure. I never heard of him til the 1970's. Archeophone Records – are you familiar with them?
No, uh – sorry?
Archeophone, like, archeological phone. They do CDs of old 78's and cylinders, and they released his whole repertoire, every Bert Williams recording that's available. I would recommend a book called Stomp and Swerve, subtitled, American Music Gets Hot, 1843-1924. (More information here). It was written by a punk rock bass player David Wondrich who, like a lot of punk rockers, got into roots music, y'know? And this book is basically about the black influence on white music. "Stomp" equals the beat, "swerve" equals bending notes, stomp and swerve equals hot. Anyway, this book, Archeophone made a CD of all the songs referenced in this particular book, and it's a real eye-opener about the period. I highly recommend it.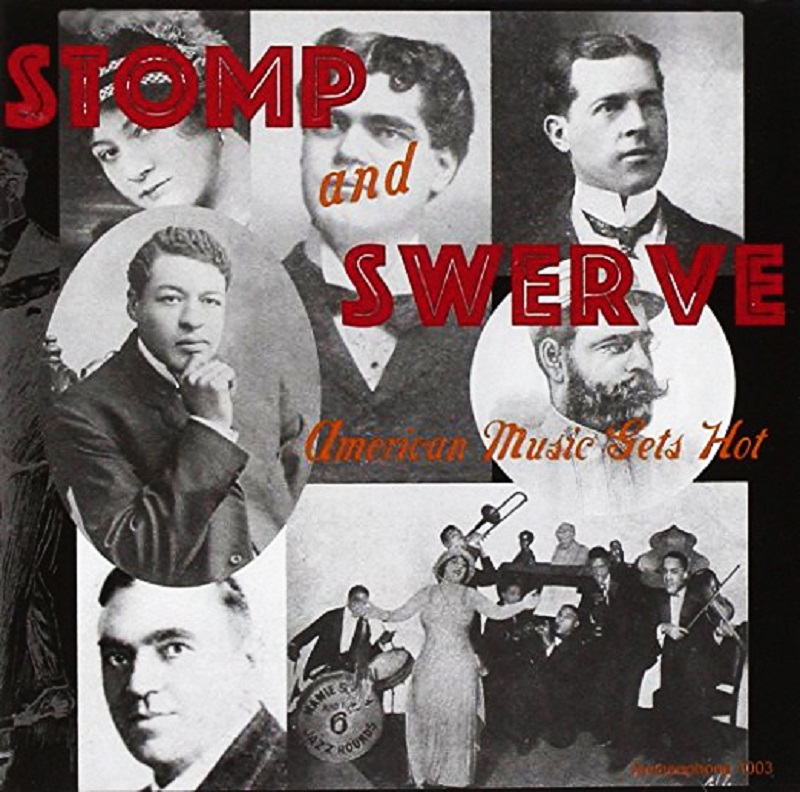 An even deeper dive on the part of Allen Lowe – do you know his American Pop: From Minstrel to Mojo set? It covers from the 1890's to the 1950's. It was, like, basically, the Smith anthology writ large, about roots music and popular music and gospel music and country music, sweeping over nine CDs. But his latest work is called Turn Me Loose White Man. [More information on the books of Allen Lowe here]. It comes with 30 CDs, and it's about the impact of black music on American music; the liner notes of volume one, the first fifteen years, are about 350 pages. And the second volume is coming out shortly. It's about the most in-depth look at black impact on white music in history; it's amazing, a fascinating piece of work.
I will look into it. Do you think Williams is forgotten because he's black?
Do you know Fields and Weber? Or… ah, hell. Who wrote… I'm blanking on the name. Oh! Harry von Tilzer, do you know him?
No – is there a song I should look at?
"Take Me Out to the Ball Game!" [Hear Peter's version of it here]
Oh, okay.
But you've never heard of him!
No, it's a well-remembered song, but his name is totally new to me. There are a lot of names on this project that I have never heard.
So the point I'm trying to make is that, it isn't that Bert Williams is black, it's that everyone from back then is mostly not remembered, black or white. In fact, that Williams is black would make him more memorable because of his unique status. Are you familiar with James Reese Europe?
Nope.
Neither was I, until the 80's – he's the Duke Ellington of ragtime. Do you know about Vern and Irene Castle?
I have heard their names!
They introduced modern ballroom dancing to the world, around 1911 and 12, and they used James Reese Europe's band, which was literally the best band in the land. Go to Youtube and listen to "Castle Walk." I write about him more extensively in the overview, but – there were a bunch of black musicians who got together in the early aughties, theatre and music people in New York, who were centred in the Marshall Hotel, in the West '50's, in a section that was called Black Bohemia. Bert Williams was one of them… there was a group called the Frogs. I believe they chose that name from an Aristophanes play about a really smart slave and his really stupid owner. They were basically an avant-garde black group that were promoting black music, black innovation, and black modernizing; one of their works was a play called In Dahomey: A Negro Musical Comedy and James Reese Europe was the musical director. On the one hand, it was sort of a minstrel-y kind of production, but it basically satirized and deconstructed the whole idea of the minstrel scene. It was a very innovative and genre-cracking piece of work. Also, besides their music being very avant-garde for the time, their stage techniques and lighting were beyond anything being done in white theatre. Suddenly, these blacks were doing breakthrough, best-stuff-going work. Which was their intention; they wanted to basically put forth the idea of, like, blacks being singular, creative, and producing these artistic breakthroughs.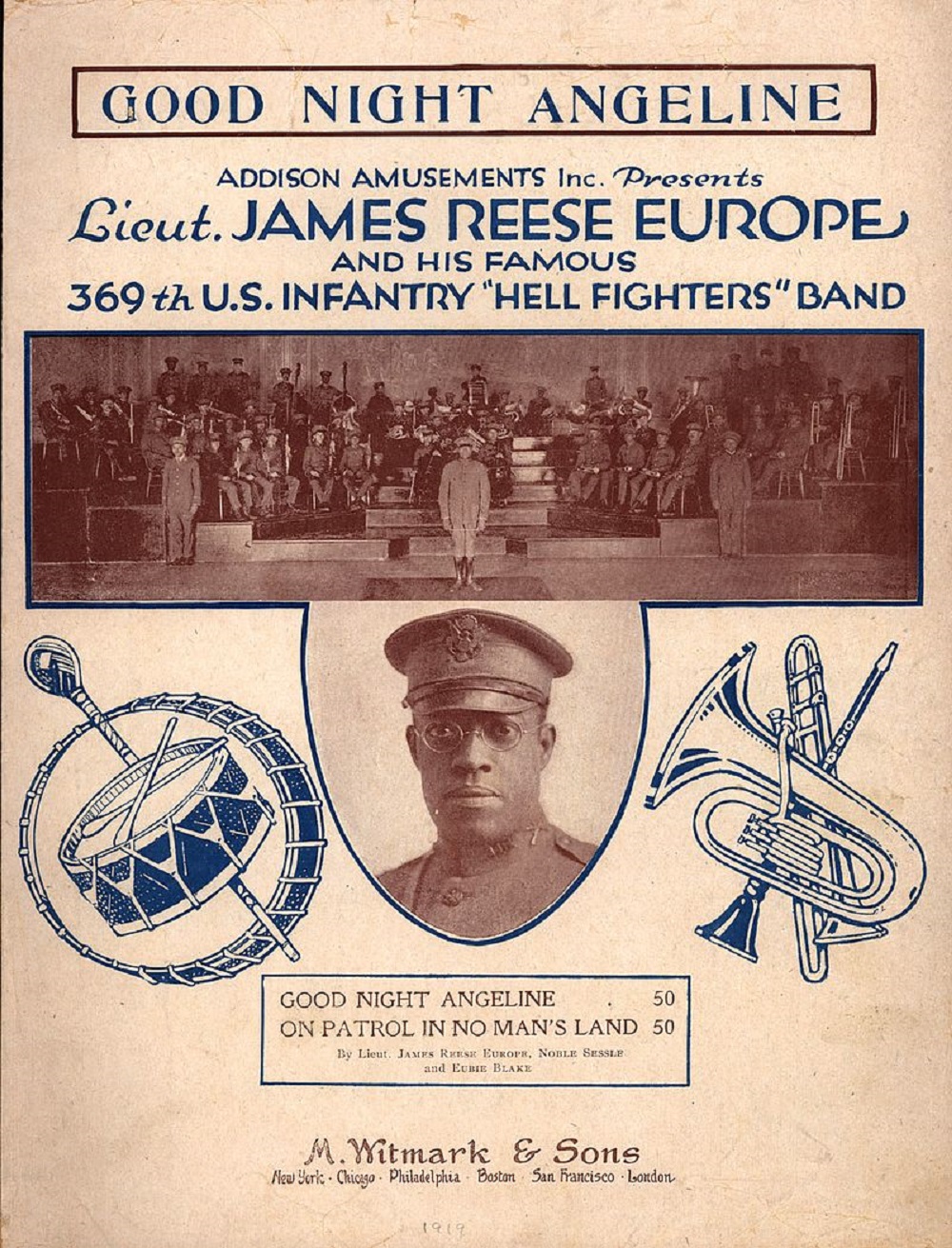 Prior to that, if you were a black person onstage, you had to dress as a clown, basically, the whole minstrel getup thing – the only exceptions being blacks playing gospel music or classical music. But the first actual performers of black music to wear suits onstage, that weren't classical or gospel, were a Memphis group – I'm blocking out the guy's name Ernest Hogan, but one of these avant-garde black guys, one of the Frogs, wrote the song called "All Coons Looks Alike to Me" On the one hand, it was a derogatory word for blacks, but blacks used it too, because it was so common. And when Jack Johnson, the heavyweight champion, would be boxing, the entire white audience would sing that song in unison, when he entered the ring. And the guy who wrote it was black guy, and one of the Frogs! This was the song that introduced ragtime rhythm, on the 2 and 4, to most while people. So on the one hand, yeah, it was a derogatory, nasty song – though incidentally, the point of view of the chorus of the song is a black woman, talking about other black men. But the point being, he also had this Memphis group which was the first non-gospel/ classical black ground that dressed in formal wear. Also, James Reese Europe, his band dressed in tuxedos. He brought the first black group to Carnegie Hall, and since the Castles used him as their band, suddenly all white society wanted to be like the Castles, do those dances, and hire black musicians because of their superiority. And Europe had this outfit called the Clef Club, which was, among other things, a booking agency, so he was able to find work playing for whites for, like, $30 a night, at a time when the average black worker made a dollar a week.
Anyway, like I say – the Duke Ellington of ragtime. A weird thing I found out about him when writing the notes was that Eubie Blake called him "the Martin Luther King of black music," and both Martin Luther King and James Reese Europe were murdered at the age of 39. Europe was the first black person that had a funeral procession down Broadway. He also joined the army during World War One – he wanted to be a machine gunner. He joined the Harlem Hellfighters – the most decorated fighting group in World War One, far and away, and he was put in charge of their band, which basically introduced ragtime, jazz-influenced music to Europe at large. Anyway, they weren't allowed – blacks weren't allowed to have a parade down 5th Avenue before going to World War I, unlike all the white groups, but when Europe's men came back, they actually – the Hellfighters were given their march down Broadway, from Washington Square to Harlem. And they made their first recordings, and subsequently, he was killed by one of the drummers in his band, in this ridiculous altercation. I mean, we're talking a loss on the level of Jimi Hendrix and Otis Redding; Europe would have been the most breakthrough musician of the 1920s – I mean, he already was, he was fantasically popular. He would have lived to the rock'n'roll era, and God knows what the world has been deprived of with his loss.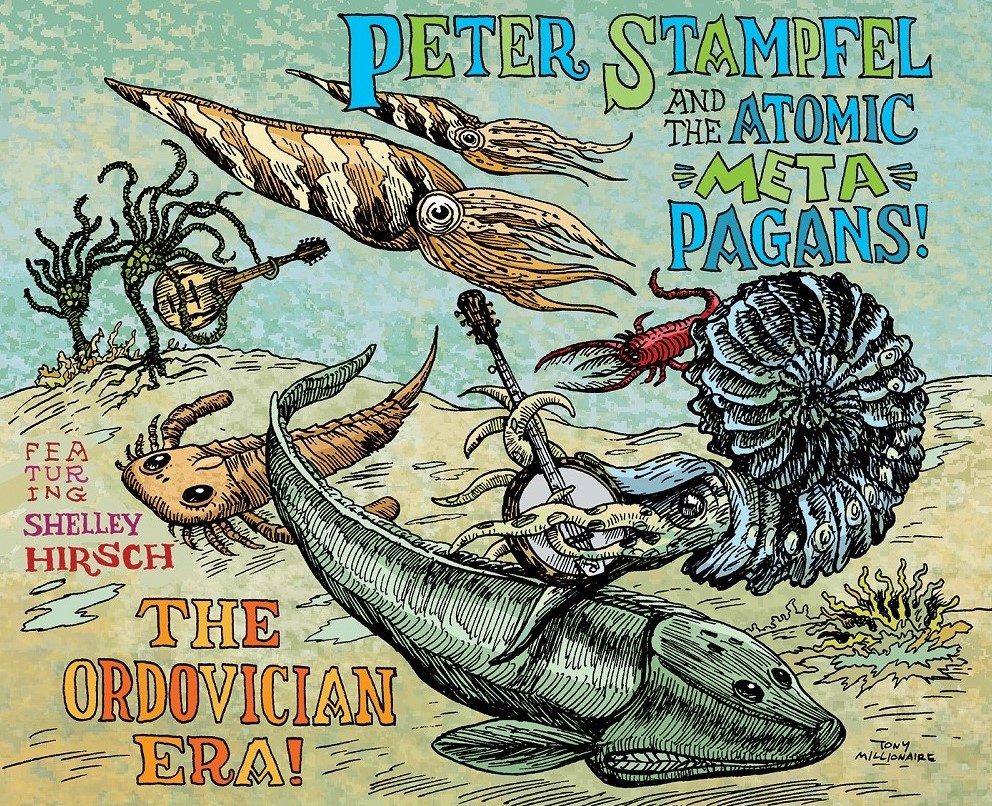 Peter Stampfel's 2019 LP, with cover art by Tony Millionaire
.
Is there a song on the 100 songs that represents this?
No, there's not – this was just an overview, that he was a critical figure in the history of 20th century music. And another one of my dazzling insights was, the Great American Songbook wouldn't exist without blacks and Jews. No blacks – no backbeat, no 2-4; no Jews – none of those melodies that the Great American Songbook is known for. Take out Jews, take out blacks – no Great American Songbook. Period. It's as though it were a black-Jewish conspiracy, the Great American Songbook, although neither the blacks nor the Jews were conspiring together to produce it. It just happened, and it wouldn't have happened with either of these components.
This seems very reasonable, and it's all fascinating, but to come back to the 20th Century project, I want to ask about the Harry Smith anthology, and whether Harry Smith was either a direct or indirect influence on your process of selecting songs, since you had a direct link with Harry Smith?
Absolutely. And in fact, Allen Lowe, whose books I talked about – Greil Marcus calls Allen Lowe the "Harry Smith for the 21st century," incidentally. And my big insight about the anthology is that, I heard the anthology, and had my first hallucinogen, peyote, in October of 1959, and I just recently realized that both the peyote and the Harry Smith Anthology made me realize that the world was far more strange than I had dreamed, and far more vast than I had dreamed. In other words, both Smith and hallucinogens gave me the same basic greater understanding of reality. So yeah, Smith is absolutely a template for this whole project.
Very clear, thank you. Let me ask you just a couple of other questions. You cover Leonard Cohen's "Everybody Knows" (listen here). I'm wondering if you have a history with him. You don't strike me as the kind of guy who would necessarily like Leonard Cohen – he can be pretty earnest, and I am under the impression you don't care for too much earnestness?
I adore earnestness! I love earnestness! I worship earnestness! [Chuckling] …Come on!
Well, yeah, but you've talked to me in the past about being pretty frustrated by some of the earnestness of the New York folk scene, like being irritated by Phil Ochs or Jim and Jean or such.
Too serious. That's different. [I actually checked my old interview, and indeed, Peter talks about "seriousness," not "earnestness" – again, see here – so I stand corrected].
So Cohen you like?
Cohen I adore. Cohen I respect. Cohen is one of the greatest songwriters who ever lived. And Mark Bingham introduced me to that song – he was singing it one day, and I said, "What the hell is that?" I had never heard the song until I heard him do it, and it absolutely had to be included. He also had the idea of putting it in ¾ time, and he suggested the idea of cutting out the misogynistic verse – "all these people you had to meet without your clothes." I agreed that the verse should be dropped.
That surprised me – you usually, like, don't censor yourself that way. Like "Running Bear": (listen here) is a kind of politically incorrect song – the whole "ooga chaka" chorus probably wouldn't go over very well with indigenous people, say. But it's there, in its uncensored version, and you've ventured into covering other politically problematic songs before, like, similarly, "When the Iceworms Nest Again." (The lead vocal is Steve Weber – listen here). So I'm wondering about the decision to censor in some cases, and not others.
It was Mark Bingham's idea, and I agreed with him. And incidentally – I didn't realize that "Running Bear" was written by the Big Bopper!
Neither did I! I thought it was a Bob Wills song. It's a great song!
Yeah!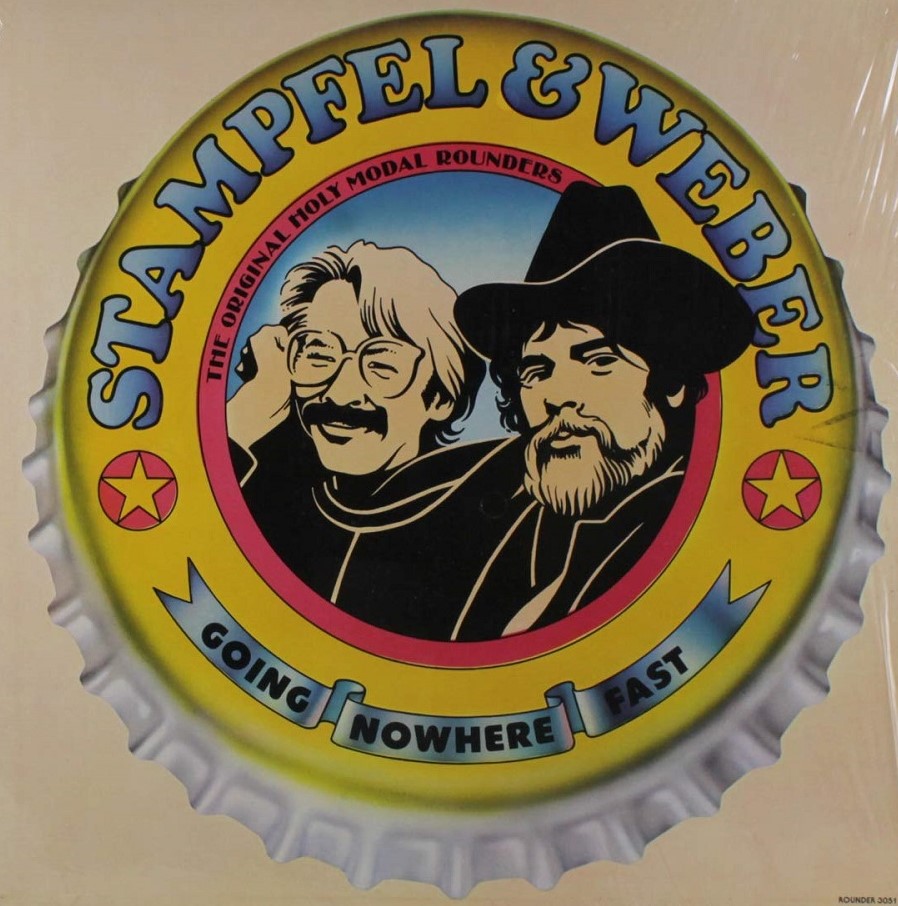 So did you ever have interactions with Leonard Cohen, or have a story about him, or…?
No, but his book Beautiful Losers takes place in 1958, and Philip K. Dick wrote a book called The Confessions of a Crap Artist, which happens in 1958, as well.1958 was a world-changing year, as was 1962. In both cases, 1958 and 1962, the changes the year made began to manifest powerfully in the fall, and in both Beautiful Losers and Confessions of a Crap Artist, the plots culminate and everything changes in the fall of 1958. So that was kind of a weird thing about Leonard Cohen and Philip K. Dick. And 1958.
Do you have any other Philip K. Dick stories? A friend of mine, Bev Davies, knew him when he was in Vancouver (read Phil's letter to Bev here) and your wife, Betsy, knew him, too, right? Her father published him?
He was the first person to publish Philip K. Dick.
[Note: Donald Wollheim and Philip K. Dick are discussed at length by Betsy here. By the way, Betsy once chewed me out for calling Dick "PK Dick," and begs me to let people know that was never how Phil referred to himself. Duly done!]
Did you ever have associations with Philip K. Dick?
Betsy and I met him in the 1980's. He actually had her father's acceptance letter for her first story framed, which he showed to us, which was very touching. At the time, he was very much into snuff – y'know, powdered tobacco. He had this briefcase with dozens of varieties of snuff, which he kept alternating – while we were seeing him, he was doing a snuff binge, simultaneously. Heh. He's a big hero of mine, Philip K. Dick.
Did Betsy have any influence on the 100 songs – songs you included specifically because of her?
Not really, not that I can think of.
You mentioned she has tastes of her own. What does she like, musically?
Umm.
[Betsy, who apparently has been listening in, calls from the distance, "Everything!" And between her and Peter – him repeating what she says – we establish she likes "The Roches. And early jazz is fine, not later jazz. And showtunes." She then reminds Peter that there are people waiting to use the computer, and I assure her, through Peter, that there are only two questions left].
Okay, so, final two things we must talk about have to be your 1955 song, "Shombalor" — original here Peter's version here. Also note, the Cramps version is here ] and about your recent problems with your voice. So let's start with the man who wrote "Shombalor," Aki Aleong and the lyrics. Have you interacted with him? How did you get the lyrics to "Shombalor," and did you take any liberties with them? Are you confident that you got them right?
I found him online! I tried to figure them out, and then I found him online. They look right to me!
What does "double to the rear" mean?
[Laughs] I have no idea!
Ah! I mean, the Cramps' version has it that it's "climb the highest mountain/ just because it's there," which makes more sense. But it's not correct!
That's perfectly all right. I changed a bunch of the lyrics to the 100 Songs, actually. I added two verses to "Hearts Made of Stone," (listen here). And Antonia changed a lot of the words to "Along Comes Mary" (listen here) because when we finally found out what they were, a lot of them were pretty crappy. Also, I changed some of the words to "Chirpy Chirpy Cheep Cheep" (listen here) – like, I always heard the song as "little baby boy," but when I looked up the song, I found out that it was "little baby bird." And I sang it "little baby boy." So I sang it as "where's your Mommy gone? Where's your Daddy gone?" And the last verse – "where's everybody gone? Where's the people gone?" just to make it even more tragic. And as I say in the notes, the Guardian picked that as the most maudlin song in pop history, because it's about child abandonment, basically.
Sorry, they're talking about the original version, or your version?
The original! It's a bird, but it's a baby bird, it's a child bird.
So that's a continuity with the Holy Modal Rounders, because you would actually often take liberties with lyrics of songs the Holy Modal Rounders covered.
Yeah.
Okay, so – the last question. It took me awhile to get used to your new voice. It's working for me now, but when I first listened to some of the songs – a few of them, which I guess were more recent recordings, like, for example, "Everybody Knows" – I was really kind of concerned: "Oh no, what's happened to Peter's voice?" They've since grown on me, but I miss your old way of just belting-it-out-with-gusto; so what happened to your voice, and will you go back to the old way, or do you now just have a new voice?
Dysphonia. It's called dysphonia. The causes are aging, heredity, and prolonged misuse of voice. I'm working with a voice therapist, who is helping at making my voice be better, and teaching me to work with a microphone, so I don't have to belt, basically. And my voice is slowly improving, but it will never be what it was before, once.
Sorry to hear that – it's a loss, but I like your new voice too. Peter, thank you very much – do you have any final thoughts?
Let me think about it and email you any final thoughts. Boy, do I have to take a piss!