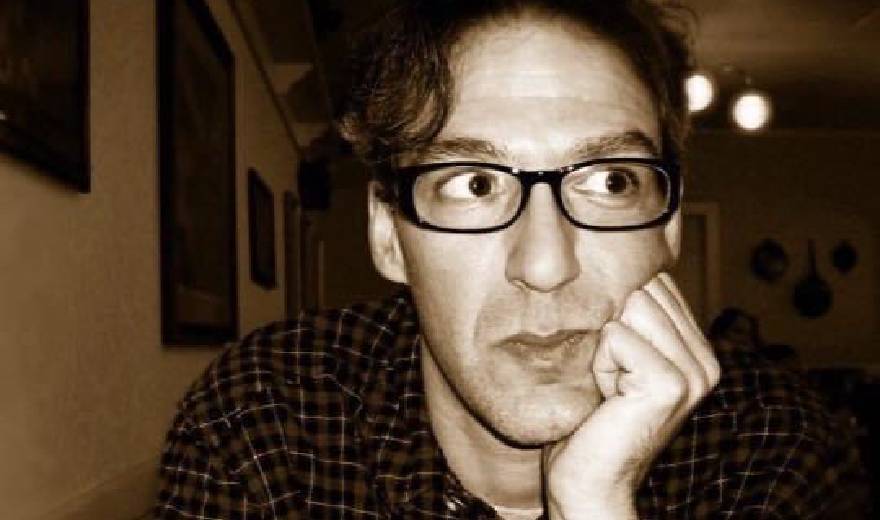 21 April 2022
Playing Favorites is an interview series where creative people pick a topic and tell us their five favorite things about it. Opinions expressed in this series are those of the interviewees and do not reflect the opinions of S.W. Lauden or The Big Takeover.
Ronnie Barnett is best known as the bassist for SoCal punk band the Muffs. The band originally formed as a quartet, but the longest running line up featured the core trio of Kim Shattuck (vocals/guitar), Roy McDonald (drums) and Barnett. The Muffs released seven studio albums starting with the self-titled 1993 debut and ending with 2019's No Holiday. Omnivore Recordings will release a posthumous collection, The Muffs—New Improved Kim Shattuck Demos, on Record Store Day, April 23, 2022. In the past couple of years, Barnett has co-hosted the YouTube series Ronnie Barnett's Boom Boom Room with Stephen Schnee. Barnett is one of punk rock's most devoted KISS fans, so I asked him to share his five favorite songs by the veteran shock-rockers.

RONNIE

BARNETT

'S

TOP

5

FAVORITE

KISS

SONGS
5. "Strutter" from

KISS
I should say up front that these are my favorites on this particular day and not necessarily "essentials." That said, this song should begin
ANY
list of
KISS
songs as it is, I believe, the quintessential
KISS
song. If there's still someone out there that's never heard
KISS
, play this one for them!
4. "She" from

KISS

Alive!
To anyone who says
KISS
can't play, can't get heavy and only write fluff:
DIG
THE
FUCK
IN! I've played this riff at virtually every soundcheck the Muffs ever did, thereby almost always getting a smile and the acknowledgment of any soundman worth their shit.
3. "Flaming Youth" from Destroyer
I may or may not have to tell you the importance of the album
Destroyer
.
Bob Ezrin
expertly oversaw a dramatic leap in care and quality that they arguably only matched once more (more on that with the next choice). This song incorporates bits written by
Paul Stanley
,
Gene Simmons
and
Ace Frehley
, expertly assembled by Ezrin into a two-and-a-half minute pop song complete with weird time signatures and even a calliope (look it up). Stunning!
2. "Under The Rose" from Music From "The Elder"
This epic from the even more epic and often misunderstood Bob Ezrin-produced
Music From "The Elder"
easily makes this list. Written by Gene Simmons and based on a guitar melody written by
Eric Carr
(!!!), this song, along with most of this extraordinary album, is unlike anything
KISS
ever did before or since. They like to talk like this is a bad thing, don't listen to them.
1. "Goodbye" from Paul Stanley
The final song from
Paul Stanley
, the best of the 1978 solo albums (yep, I said it!) makes the final song of this list as you, like most, might've missed it. Put the great
Ace Frehley
album down and give this album, and especially it's aptly titled closing song, another listen.
Previously on Playing Favorites:
Carolina Hidalgo's Top 5 Favorite Funny Punk Musicians
Linus of Hollywood's Top 5 Favorite Classic Metal Albums
Jim Ruland's Top 5 Favorite Punk Books