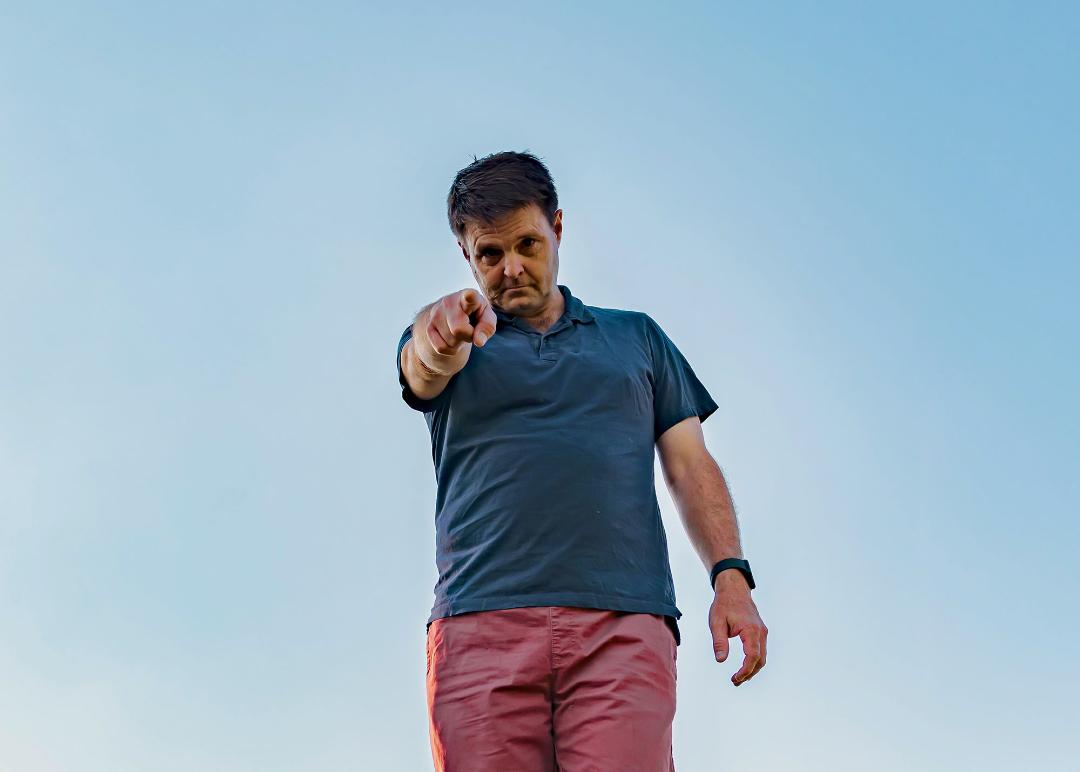 30 November 2022
Can we start with a bit of history? How did The Persian Leaps come about, and what musical paths got you to where you are today?
Drew: The band name came from a poem I doodled in a notebook margin during a college Greek archaeology class: "The Persian leaps from his chariot…" I never finished the poem, but I liked the sound of "The Persian Leaps" and decided if I ever had a band, I'd name it that.
The Persian Leaps started as just me recording songs never meant to be shared widely on a 4-track in my bedroom. I did that during the '90s and '00s but only got the courage to form a band around the time I was turning 40. It really got going as a 4-piece in 2012, when we started playing shows in the Twin Cities and recorded our debut EP, Praise Elephants (2013). We played a lot of shows over the next 5+ years and released 5 EPs as a full band, with various lineup changes during the early days. We were a trio for the last several years, and it was a stable, fantastic lineup. I had great friends and musical partners in Mike McCloskey (drums) and Adam Brunner (bass), and we got along well with no drama.
As we got ready for the release of our 5th EP (Bicycle Face), Adam and I both realized that we were getting tired of being in bands. He had his own project on the side and was just feeling burned out with music. I was still excited about making music, but I no longer had any interest in playing live. When it was a good crowd, it felt very good, but mostly, we played sparsely attended shows. It was also tiring and frustrating trying to fit into the Twin Cities music scene and its cliques (our song "Your Loss" is about that). We never got much support—from radio, media, other bands, or more than a handful of fans—so it felt like steeply diminishing returns. The split was very amicable—we decided that the release show for Bicycle Face would be our last. After it was over, we gave up our practice space, sold our PA and similar equipment, and moved on.
I spent the next couple of years recording and releasing Persian Leaps music as a studio project, initially with help from Jon Hunt on bass and backup vocals. In addition to being a longtime musician, Jon is a talented graphic artist and has created most of our cover art to date, including the cover for Machines For Living. However, when the pandemic started in 2020, Jon and I couldn't get together in person—the logistics were just too challenging. So, I've done the last two EPs completely solo, playing or programming everything myself.
The Persian Leaps has covered both your solo work and output as a band. What have been the advantages and disadvantages of the two ways of working?
Drew: It's been a long journey to get where I am today (which, incidentally, is just down the road from nowhere). I can't recommend waiting until you turn 40 to start a rock career, but in my case, it just took that long for me to build up the necessary confidence.
In high school, I played drums and dearly wanted to start a band. Unfortunately, I grew up in a very small town in northern Minnesota where no one's taste in music was even remotely close to mine.
In college, I was briefly in a band where I sang lead. We mostly played covers, with a few originals by the guitarist. I remember bringing a song I'd just written and was excited about into practice for the band to try out. They were good sports, but I didn't know how to tell them what I wanted. When the song didn't sound awesome immediately, I gave up and never brought it up again.
Fast forward to 2009 when I was turning 40. A couple friends and I formed a band where we played obscure indie rock covers as well as a few originals. We switched instruments, so I was usually drumming unless I was singing lead and playing guitar on my own songs (some of which were eventual Persian Leaps songs like "Dottie, Queen of the West," "Exponentially Devoted," and "Entropy"). My friends got too busy to continue after a year or so, but the experience really whet my appetite, and it taught me some self-confidence and some lessons on how to convey what I heard in my head to other musicians.
In the Persian Leaps, except for a very occasional cover, we played my compositions. I brought in very well fleshed-out demos for the band to learn. Since I started as a drummer, I usually had a solid idea of the drum part, but I let the bassist figure that part out themselves. On the last two EPs, I've been learning how to write bass parts, so I'm closing the last gap.
Long story short, I do miss having a full band sometimes, but it feels like my musical experiences over the past couple of decades have been preparing me to work as a solo artist. I never would have had the confidence to do it without first being in a band and learning how to communicate what I heard in my head. At first, I needed the support of other musicians, but I've gotten more and more comfortable just doing it all myself. It's not that I don't want to play with other musicians, but it's more a case of me continually simplifying what it takes to release Persian Leaps music. Playing the music live was fun until it wasn't, so I cut that out. Playing in a band was necessary until I realized that I could put it all together myself. I think the next phase for me will be to record at home more and more rather than going into studios. If I can create and release music without ever having to leave my house (or load in/out a few hundred pounds of gear), that would be ideal!
Your recent single, "Maybe Time Will Let Me Forget", has a fascinating backstory. Could you elaborate on how that came about?
Drew: My mom grew up in Peoria, IL in a very musical family. Her younger brother, Jon Asher, came of age in the mid-to-late 1960s, deeply influenced by The Beatles and everything that came after. He played the lead in his high school's production of "Bye Bye Birdie" and was in a band called The Coachmen. They wore matching coachmen outfits a la Paul Revere & the Raiders. I believe they'd already been around a while when a young Dan Fogelberg joined the band. Dan went on to be a folk-rock superstar in the late '70s and '80s, and he and my uncle were lifelong best friends until Dan passed away far too early in 2007.
The Coachmen played a lot regionally and even opened for bands like The Hollies and The Who when they passed through. Their only recorded output was a 45 released on Ledger Records in 1967. The A-side was "Maybe Time Will Let Me Forget" (Dave, here's a link to their version if you want to share it: , b/w "Don't Want to Lose Her." I listened to that 45 a lot growing up and was very proud that my uncle had a record. It inspired me to think that recording music was something I could do, too, so it seemed fitting that I'd cover one of the songs. My uncle and the surviving members of the Coachmen have all heard my version and were very touched by it.
And what is the story behind "Alright Alright"?
Drew: "Alright Alright," is about people who thrive on conflict. They've always existed, but it's so much worse in the digital age when people can post inflammatory statements with total anonymity–or at least not say things directly to someone's face. This song is for people who hang out online in the Comments section.
The confidence of college rock and the jangle of earlier times persist in your music. Would you say that there is a definitive Persian Leaps sound?
Drew: Well, that describes our sounds very nicely! I came of age during the '80s and early '90s. Bands like The Smiths, Echo & the Bunnymen, New Order, Chameleons UK, The Church, House of Love, My Bloody Valentine, Guided By Voices, Teenage Fanclub, and Pavement were and still are big influences on me.
I tend to describe our music as indie rock/power pop, although I feel slightly ambivalent about the "power pop" tag. It's a fair description, but as much as I love the big names of power pop from the '70s and '80s (Big Star, The Raspberries, The Knack, etc.), I feel more musical kinship with the "indie rock" side. We have almost no songs about "girls" and romance—my lyrics tend to be a lot darker, focusing on subjects like death, mental illness, bullying, addiction, or failed 20th-century British statesmen.
Boiling all that down, if pressed, I'd describe our sound as riff-oriented indie rock with driving, chiming guitars playing upbeat music with depressing lyrics.
What can we expect from the new EP Machines For Living, and what themes does it explore?
Drew: The thing about Persian Leaps releases is that they aren't necessarily a snapshot in time or an exploration of a particular theme (breakups, rock operas, etc.). I've got a back catalog of demos, so each release is usually just a group of ~5 songs that I like enough to spend more time on and that fit together. Any thematic connection between the songs on one of our releases is usually pure coincidence.
I've already described the first two singles—"Maybe Time Will Let Me Forget" and "Alright, Alright." "Beautiful Inside" was written from the perspective of someone whose right to exist and be themselves is constantly being questioned. I didn't have anything specific in mind when I wrote the words, but you could easily interpret the song as being about LGBTQ rights. Now that I think about it, that song and "Lip Reader Dyslexia" are close thematically. The latter explores how incredibly cruel we can be to people who don't fit in. I dramatize that a bit by describing people whose very existence would be an unfortunate, unlucky paradox—a lip reader with dyslexia or a lotus eater with anorexia.
"The Nicest Way" started as a very pretty, sweet song. I had the lines "Drowning in your charms—it's a very nice way to go" and "Honey pie, you kill me, but I mean it in the nicest way." I could have gone all goopy and romantic but instead, I doubled down on the dark, violent undertones in those lines and came up with a tongue-in-cheek, (consensual) S & M song. No one could have seen that coming from The Persian Leaps!
And what does the future hold for The Persian Leaps?
Drew: That's a loaded question. I've reached a point where I badly need a break from the annual cycle of recording a new Persian Leaps release over the winter and then releasing it the next fall. We've put something out every fall since 2013. My wife, who's a teacher, will be on sabbatical for the 1st half of 2023. I'd much rather be travelling with her than hanging out in the recording studio, so I'll mostly be taking 2023 off from the band.
With that in mind, I've already recorded a single that I plan to release in the fall of 2023 to keep the annual tradition alive. When I recorded it, I honestly thought it might be the last Persian Leaps release ever—or at least, for the foreseeable future. However, since then, I've started to feel reinvigorated. Oddly enough, part of it has been getting together with some friends and playing drums or bass on an odd grab bag of classic rock covers. Playing songs without the burden of writing the music and words or being the frontman has been very freeing. I can see a future where I start to record and release more Persian Leaps music, although it feels like it will be in a more stripped-down, DIY fashion than I have in the past.