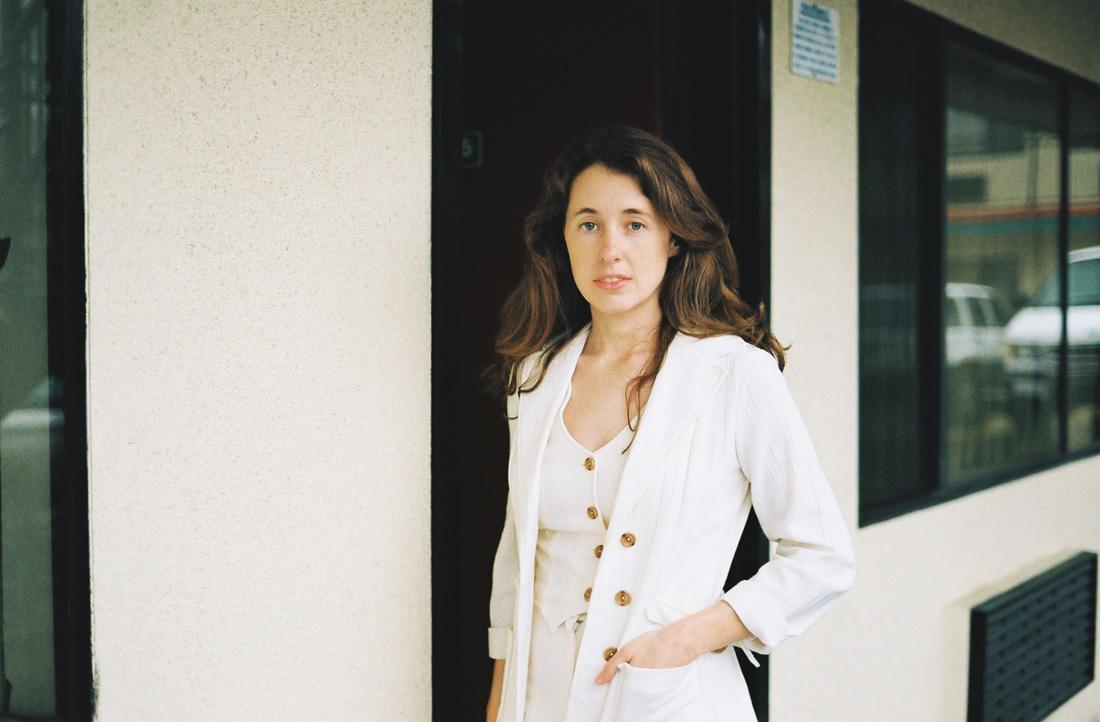 27 July 2023
Hi Hannah, can we start with some background? What has your musical journey been like to get from your earliest steps to where you are today?
I was born and raised in Wisconsin, and although my family moved around a bit, I spent most of my childhood in Eau Claire, which is a beautiful riverside city that used to be a logging town.
One of my first introductions to music was a local girls' choir and the community theater. It was through those programs that I learned how to sing and read music. As I got older, I picked up the guitar and started writing my own songs and playing in local coffee shops.
When I finished high school, I joined a pop-punk band which was a ton of fun. We recorded an EP and did a little bit of touring. That was a very formative experience and made me want to make music for the rest of my life.
As that band came to an end, I moved to Minneapolis and, while there, recorded my first solo EP called Flying. Minneapolis was an amazing city to call home for a while. It was there that I dove further into playing live – attending open mics, writing more, and learning to play guitar with a band when I had only sung prior.
I love where I grew up, but I had always wanted to live in California. In 2016, I made the move to Los Angeles. I've been here for seven years now. While In LA, I met my friend Jordan Ruiz who ended up producing From Where You Are, co-produced "Vienna" with our friend Ben Greenberg, and contributed heavily to Shadowboxing.
Over the years, I've been really lucky to find a great community of friends and artists here, and it really feels like home now.
Your debut, From Where You Are, was released at a difficult time and resonated with some of the grief and loss felt worldwide. How difficult is it to write from such a personal place? And was there a feeling of catharsis to the process?
It was very difficult, and if I'm being honest, writing that record definitely took a toll on my mental health for a period of time. But ultimately, it was the only way I knew how to process the weight of the loss of my youngest brother. I didn't start writing the record until a few years after he had passed, and when I did, everything came flooding through. It was a catharsis, and it was necessary, but it was also very painful to sit with all of those emotions.
I am really grateful to my friend Jordan Ruiz, who produced that record because he sat with me through some pretty heart-wrenching writing sessions. I had started a lot of songs but couldn't finish them because it was too hard to face. The closest thing I can relate it to is when you need to get something out of the basement as a kid, but it's dark down there, and you're afraid to go alone. Jordan walked with me and held the flashlight, and I'll always be grateful for that.
Let's talk about your cover of Billy Joel's "Vienna". Why did you choose to cover it, and can you tell me about its meteoric rise in streaming and social media?
Definitely – it's funny because I was just thinking about this yesterday! The moment that I remember most vividly was standing in a drugstore one day last fall. I was working a stressful job and was running errands between obligations, feeling upset and frazzled about stuff that really didn't matter.
I heard Billy Joel on the overhead radio singing the opening line, "Slow down, you crazy child…". It kind of knocked me out – it brought me back to reality. I had heard the song many times before, but at that moment, I felt like I was hearing it for the first time. I just stood there and listened to it.
The funny thing is, I was looking through old videos on my phone the other day, and I found a video that I had no recollection of making from several years prior, of me sorting out the song on the guitar. It shocked me a bit and made me feel like this song might have been chasing me down for longer than I realized, and I'm so glad it finally fell into place.
In covering it, I wanted to put a Folk Rock twist on it, which I was able to do with the help of Jordan Ruiz and Ben Greenberg. When tracking the vocals, I felt like I was singing it for anyone who needed the same reminder as me and as personal meditation to myself about not losing sight of what matters.
I had no real release plans set when we finished it; I just knew I wanted to put it out before the year was done as kind of a late Christmas present for the small but supportive group of people that had been following my music. After a couple of weeks, it had a few hundred plays, but a friend tagged a TikTok creator, Matt Firestein, in the comments.
Matt was working on a series called "Cover Songs You Should Listen To," and he chose "Vienna" as the first song to feature. Within a few days, his TikTok had over a million plays, and my listeners rose from a couple hundred a month to over 100,000. It all happened so quickly and was very exciting. To this day, my monthly listeners are the highest it's ever been after over 10 years of writing and performing, thanks in large part to Matt and those listeners.
What I took away from the experience was that you never know how the universe might surprise you when you least expect it and to just keep moving forward and doing things from the heart.
The new single, "Reno", is out as a taste of the new album, Shadowboxing. What is the song's message, and how representative is it of the album to follow?
Overall the message behind "Reno" is that even when love takes work, it's worth it. The song loosely follows what long distance can feel like in a relationship and the journey of traveling to see someone you love.
I picked "Reno" as the first single because it felt like a nice introduction to the world of the album. It's one of the more pop-leaning tracks, but sonically and thematically, it feels like the opening scene of this chapter. Other songs on the record also explore acoustic folk, folk rock, and a hint of classic western.
What are some of the main themes of your lyrics, and do you see yourself as a narrator or an autobiographer?
As far as themes go, it varies. Emotions are usually what drives me to write, and in the recent past, the emotions that were most present were what I was going through personally. A large part of what I have written and released to date is autobiographical or somehow connected to my life, but that's not always the case.
Most of Shadowboxing is autobiographical, but there are a couple that aren't. Interestingly enough, as I start to write for my third album, I am seeing narrator songs show up more and more.
And what are some of your musical influences? And perhaps some non-musical ones too.
Growing up, I was definitely influenced by artists my Dad and Mom played around the house, like Van Morrison, Tracy Chapman, and Sheryl Crow. As I started to explore more on my own, I became a big fan of Brandi Carlile, Dolly Parton and Conor Oberst.
For non-musical influences, I think spending time in the desert when my family moved there in 2014 had a significant impact on me, as did exploring the national parks in and around California. My partner is also a musician, and we've influenced each other too – he's introduced me to a lot of lesser-known artists that I probably never would have encountered if not for his playlists.
Are there any plans to take this album out on tour? And if so, are there plans to play beyond the US?
At the moment, I am trying to work on booking. My hope is to play out for this record as much as possible because I love the songs, and sharing them in a room with people live is one of my favorite things. There will definitely be shows coming up in LA and Nashville, and I'm hoping to add as many cities to that list as I can.
As far as international touring goes, I'd like to get back to Ireland and the UK soon. I played out there for the first time earlier this year with my friend Ultan Conlon, and it was so fun. I'm also hoping to make it over to The Netherlands and Germany for the first time in the not-too-distant future. There are some really kind folks there that have been supporting my music since the pandemic. It would be cool to meet and play for them in person.
And finally, what does the future look like for you and your music?
I'm looking forward to releasing the rest of this album and some of the videos we made to go along with it. It feels like I've been working on all this music for a long time, and I can't wait to share it. I've also started writing for my third release and am getting a start on recording later this month.
Website
Facebook
Instagram
TikTok
YouTube