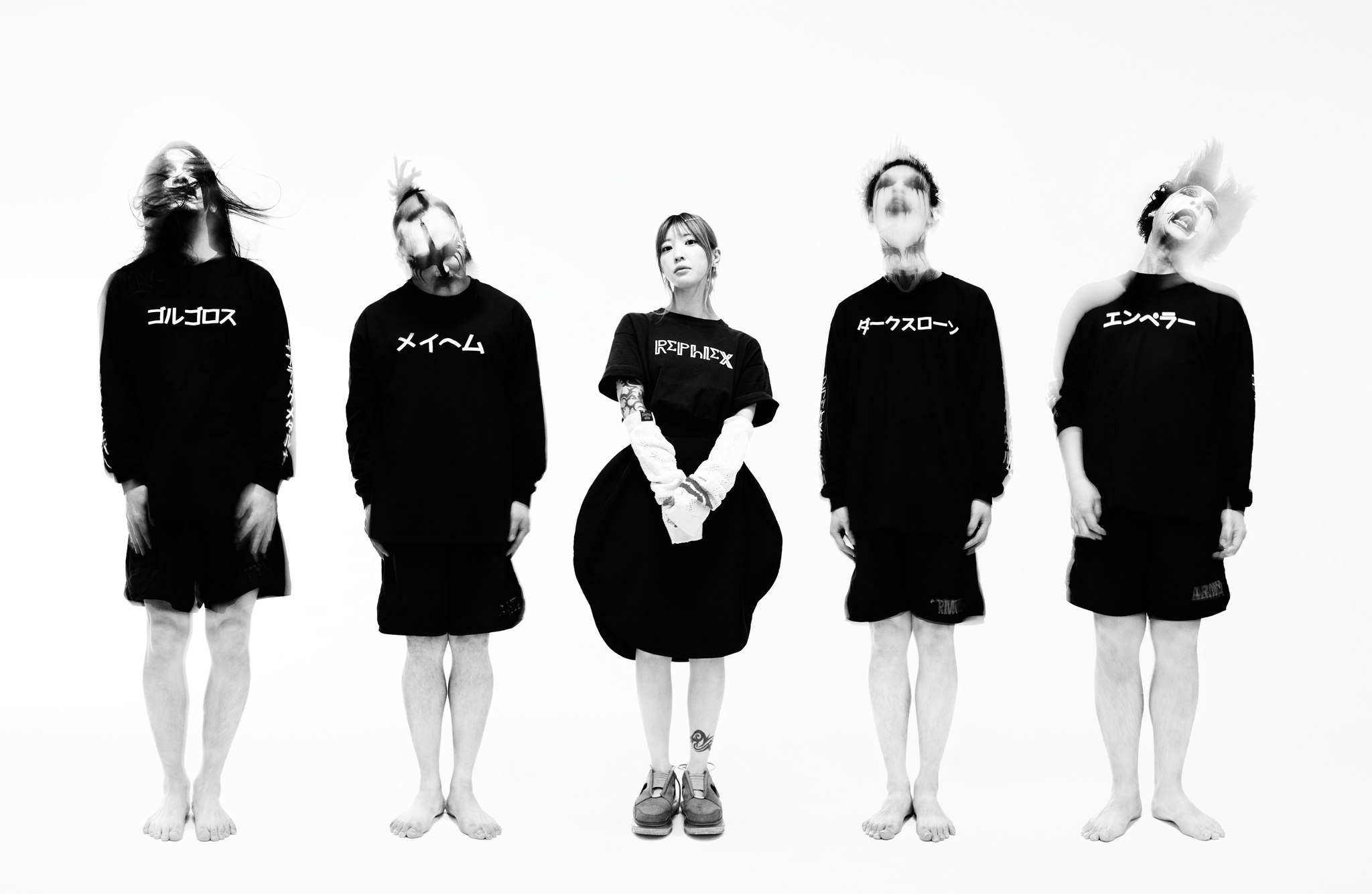 2 July 2023
Photo Credit: Genki Arata
Since 2016, Violent Magic Orchestra has been continuously uniting black-metal with electronic tendencies. They are a child of Mayhem and Aphex Twin coming from the Japanese underground scene called "death-rave". With fury and pulsations, the band presents their newest single, 'Supergaze' (available now via Never Sleep). We've spoken to the members of VMO discussing identity, connecting metalheads and their upcoming LP.
How can you describe your work on 'Supergaze'?
Although it is an abstract expression, it is an image like a blizzard running through outer space. We always want to depict beautiful phenomena. We want to create a variety of endless impulses such as scream and rioting. And the music video was finished as a sick piece by French artist Valnoir.
Each of the members of Violent Magic Orchestra has been around for many years now. You've been playing in a different bands with different people. So it created such a bloodflow. At the same time, VMO is different from any of those projects. How did you find your identity?
From the beginning, we see VMO as an art project that fuses the musical elements of black metal, techno, and noise with visual art and fantasy. Rather than music, it is participatory art that provides a variety of experiences for the audience.
And what was the scene like in Japan, when you started?
Of course, there is no project like ours in the past or now. To put it well, it's lone wolf, but to put it badly, it's lonely.
Right now, you're getting to Australia to play some festival shows. While, you started playing in purely underground environment. How did you get to play at festivals for the first time?
We were lucky enough to play at famous festivals such as the Roadburn festival and Brutal assault from our very early days. And as you know, they are festivals with a strong metal color. As we answered earlier, we are a special project where techno, black metal and art coexist. Due to the member's corpse paint, the metal part tended to be picked up, but in recent years, we have been able to perform at art electronic music festivals such as the CTM festival in Berlin, and we have been able to perform art and techno that exist on the opposite side of metal festivals. It's become possible to access both festivals, and I feel that it's becoming our ideal situation.
And how does it feel to perform for a bigger crowd?
Luckily we have experience playing in front of a lot of audiences outside of Japan, so it doesn't really feel that way. However, we naturally want to involve more and more audiences. It might be more correct to call them participants rather than audiences.
What's the most common reaction on your shows ? Taking into account that metalheads and the fans of electronic music are quite often in different ends of the spectrum.
Coexistence of dance and mosh and its appreciation. We think that's the VMO SHOW. It's such a beautiful sight.
You found your identity mixing the textures of black-metal with the vibes of electronic music. But when you work with these different polarities, there's always a chance to ruin the balance. What helps you to keep it all balanced and consistent?
Since we have a firm image, we will not lose their balance within ourselves. However, because it is only within ourselves, others may feel that it is crumbling. We think it's all based on the shared aesthetic sense within the project. But It's all subjective ( laughter ).
Recently, you've finished working on your new LP that would get released this year. Could you give some insights on your work on the new record?
This album DEATH RAVE is a RAVE that connects the tunnel between this world and the other world in 2099 with riots and dance. It's pop music from the future in 2099, but it's also crazy riot music from this world in 2023.