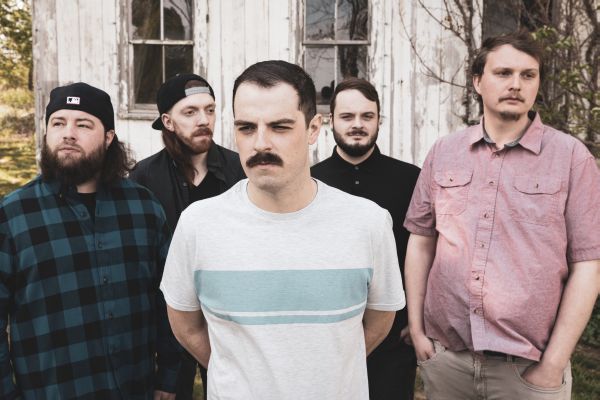 22 July 2021
Crash the Calm – Photo Credit: Stephanie Augello
Long Island, NY-located band Crash the Calm are back with their most stirring work to date, a new album entitled A Town Named Nowhere.
Big Takeover is pleased to host the premiere of the first four-song installment of it today, called A Town Named Nowhere: Volume 1.
In 2018, Crash the Calm nearly fell apart, leaving founding members Brian Dowling and Pat Smith feeling like, "soil that we'd planted underneath our feet had just gone dead."
Instead of derailing the group, the experience inspired their most ambitious work to date, a sprawling concept album that transports listeners to the drought-stricken Southwest of the 1930s.
It's a record full of desperate characters, narrated of course, by the Dust & Dirt, who communicate the pain of the cursed town over soaring, melodic post-hardcore and brutal riffs.
Lead single "My Nowhere" follows the character Clifford, who's inaction in the face of disaster isolates him further from his friends and family, leaving him totally alone in the stricken Nowhere. Taut guitars drip with overdrive, vocals crack, and the drums are pounding.
There's a swirling noise intro that sets the stage for the barren landscape this album inhabits, bleeding into "Dust & Dirt," it's picked out guitars and howling reverb trails building a brooding soundscape before the widescreen ending.
The vocal performances across this first collection are compelling, and bring the songs to stunning heights. The gang vocal part at the end of this track is an instant earworm.
"Devils" is a shoegaze barnburner that invokes contemporaries like NOTHING, the space in the verse leaving room for twangy guitar leads and plenty of drum fills.
The brief introduction to the album this first installment provides is a thrilling preview, and see's Crash the Calm poised to be one of the years most exciting post-hardcore groups.
Pre-order HERE
Website
Facebook
Twitter
Instagram