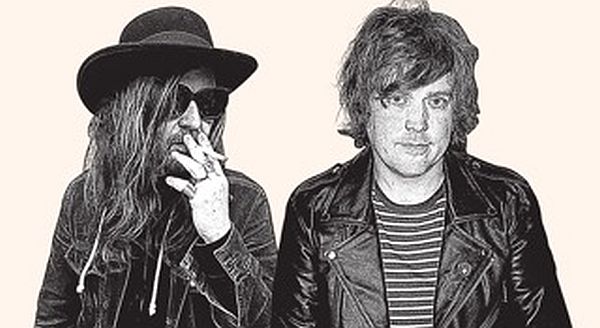 3 October 2019
Mini Meltdowns – Photo courtesy of Mini Meltdowns
Jon Phillip had a rough 2018. You'd never know it from the ever-sunny disposition exhibited by the Mini Meltdowns frontman, who's also a respected and prolific drummer; having been a part of such groups as Limbeck, the Paul Collins Beat, Ben Weasel, and the Replacements' Tommy Stinson's rotating cast of backing musicians, to name a few.
After having settled into an exciting new life on the outskirts of Nashville, Tennesse, just a few years back, Phillip was dealt a handful of life challenges that brought on some heavy anxiety and the urge to give up completely… most significantly having to grieve the sudden loss of his beloved father (who had encouraged little Jonny to play music from a young age) and dealing with a few toxic relationships.
Phillip has since found love, received his undergraduate degree, and on October 4th, his own Good Land Records will release Destined For Disaster, the second EP from Mini Meltdowns, the band he started with the Promise Ring and Dashboard Confessional's bassist, Scott Schoenbeck. The EP was produced, mixed, and recorded by All-American Rejects guitarist Mike Kennerty, who also laid down some lead guitar and backing vocals for good measure.
Since he'll never show it in his face, our window into Phillip's immense pain is in black and white for us all to see on Destined For Disaster. The four song titles say what needs to be said: "Gonna Miss You," "I Wanna Die," "Afraid of Everything," and "You Bring Me Down" deliver their messages clearly and directly.
Phillips' quick and riff-tastic blasts show his growing comfort in performing front and center on vocals and guitar. Schoenbeck's catchy and aggressive bass lines snap and charge along with the driving pace, while Phillips delivers his lyrics in a tuneful and exclamatory tone.
Through the tumultuous punk spirit and restless rock sonics shines warm and layered power pop harmonies. that radiate like the welcoming sun on an otherwise stormy day.
To celebrate Destined For Disaster (and restored happiness in general), Mini Meltdowns will play its first ever full-band show, a stacked release party on Friday, October 18th at the new X-Ray Arcade in Cudahy that also features Telethon and Graham Hunt (of Midnight Reruns infamy).
Phillips gives some insight into what he was going through when creating the record, revealing, "It was one of the worst years of my life and it made me feel so hopeless. My dad passed away, I got sick and needed surgery, had to cut a few toxic relationships from my life, my anxiety got so bad that I started taking medication for the first time, and I began to question my own existence. Through the loss, hardship and inner turmoil, I somehow managed to put these feelings to music."
Purchase Destined For Disaster EP