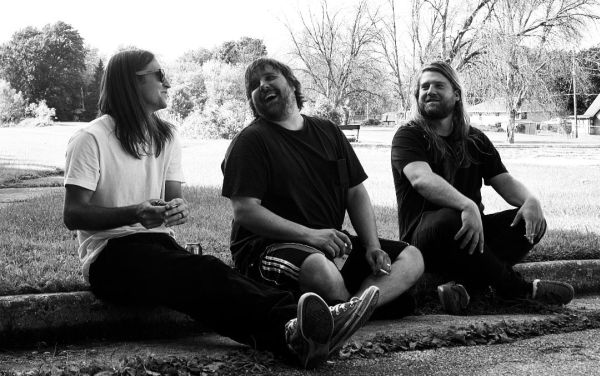 10 December 2021
Bashford – Photo Credit: Bashford
Bashford are a grunge/alternative rock three-piece from Madison, Wisconsin who are releasing their fifth record, Greener Grasses, today via Big Neck Records.
Big Takeover is stoked to host the premiere of the entire album on the day of its official release.
Like their name implies, the raucous outfit bring power, heaviness, and ever-shifting dynamics to the fore, along with potent emotions and anthemic compositions.
The spirit of Nirvana runs strong on this LP with its gritty and careening guitar fire, fast-lunging bass lines, hyper-active drumwork, and screamed out vocals. Angst and turmoil mark each track, along with ear-piercing guitar distortion and defiant punk-fueled aggression.
Greener Grasses, like most albums written during the pandemic, is meant to convey the struggles with feelings of deep isolation and boredom. Relief is attempted through this album by a cathartic and primal outpouring of emotions.
The song "Bitter Masses" points at the mental toil of routine, while the number "Supermanic" plays at the band's devil-may-care attitude.
"Spiraling" talks about an innate desire to be wild, and the track "Unrefined" showcases their chaotic nature and punk roots. Relationship trauma can be found on the lyrics for "Serendipity".
And if you want one that symbolizes the smell of sweat and beer in a packed basement punk show, then "Gateway To The Underworld" is for you. Loud, screaming vocals hover over heavily distorted guitars and fast drumbeats to create an environment of apathetic aggression. Something to dance to; head-bang to; jump to; or whatever the hell it is you want to do.
Order Greener Grasses at Big Neck Records Bandcamp