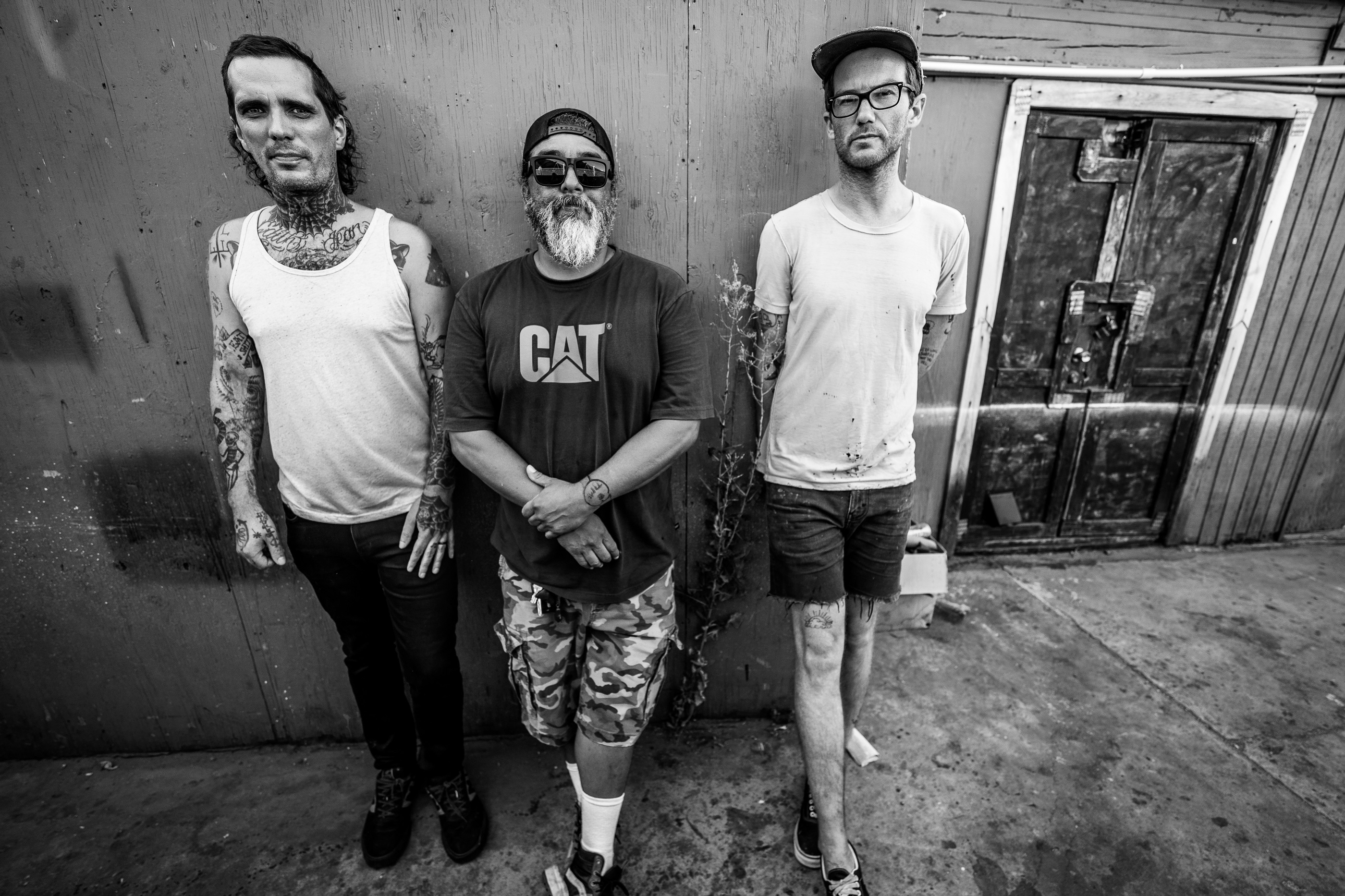 30 November 2022
Photo Credit: Becky DiGiglio
Formed in 2010 by guitarists Jonny Cuz and Collin Smith, Se Vende released their first album, Pour Me… Some Coffee, in 2013. The intervening years were marked by drug use and jail time that prevented the band from exploring its full potential. Now focused and with the addition of Ono Senteno on drums, Se Vende delivers dirty, crusty pop punk in San Diego, CA— a raw sound that is tight, without too much of the glossiness that can risk sterilizing emotions.
In 2018, the band was approached by Tony Hawk to have one of their tracks, "Positivity 101," featured on the soundtrack of his video game, Tony Hawk's Skate Jam. Their live shows make fans out of even the most jaded observer with infectious energy and brutal honesty bleeding through. Se Vende draws influence from well-known legends such as Jawbreaker and RVIVR, is further informed by more obscure bands such as Fifteen, and spit out in a haze of alternately jangling and buzz saw guitars driven by the rhythm section.
Lyrically, Se Vende covers the continuum of the human experience, from hopeless drug addiction to hope for the future, without romanticizing either. They simply state the facts and encapsulate both the desperation and optimism that make up their own stories. By day, founding members Jonny Cuz and Collin run their own print shop, which in the past year has also functioned as a DIY venue for the punk community in San Diego.
Happy Accidents was recorded, mixed and mastered by Luke Henshaw (Sonido de la Frontera, Planet B, Satanic Planet) and Matt Coleman (DJ Unite, Sonido de la Frontera) at Penguin Studios in San Diego, CA. The album will be released on limited vinyl via Paper Street Cuts on December 2nd, 2022. Preorder, here.
Full blurb from the band about the album:
"So this record is our favorite one we've done so far. We started writing these songs in the summer of 2019, but I had to take a break at the beginning of November due to Ono needing shoulder surgery. During that time of the break, Jon and I began the lyric writing process, which for me is rather difficult at times. We weren't able to begin rehearsing as a band again until about June of 2020, and by that time shit was all weird due to the pandemic. Jon and I had an intention for the lyrics of this record to just be simple, we both have tendencies to over think stuff. The lyrics touch base on feelings we experience most of the time, like anxiety and stress, loneliness and heartache, confusion and a feeling of never being good enough or feeling like we don't fit in this world that is, more often than not, rather cruel, unforgiving and all too demanding at times. We didn't really have a goal in mind, we just kinda let these songs fall out of us with little regard towards it being likable, we wrote these songs for us because that's what we've always done. It's kinda like a therapy in a sense, this is our process of letting shit go and dealing with stuff. We feel like this record is the best one we've done so far, we're really happy with it and grateful we're able to share it with everyone." – Collin Smith