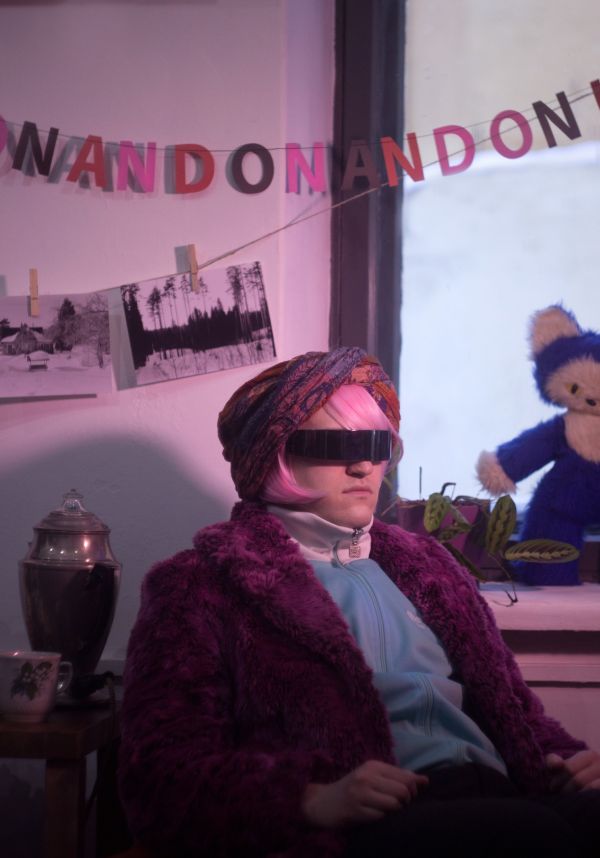 7 June 2019
Lexi Freider – Photo Credit: Anya Vsevidyaschaya
With his debut album, Highland, Russian music artist Lexi Freider pushes forward such genres of the alternative scene as shoegaze, dream-pop, synthwave, and even darkwave.
The Big Takeover is pleased to be hosting the LP's premiere on the day of release (June 7th). The record starts with an opening track and mission statement ("What I Do") that is reminiscent of early Suede (circa Dog Man Star), and then spirals out into space on next number "I Am the Galaxy."
The title track is pure guitar scintillation backed by a measured drum beat and Freider's changeable vocal tone. Laid-back and extended "Miracles" steps lightly with gently swirling sonics and delicate vocals, while an airy wistfulness hangs in the air on the radiant "Shy&Real".
Highland dives into a darker tone as the songs continue, with the heavy-driven "Feelings Are Gone" and Motorik pace of "Highway Call." All in all, the sparkling, layered synths, relaxed to pushing tempos, and high-sighing, reflective vocals add another glowing to gritty chapter to the ongoing story of the dream-pop and synthwave genres.